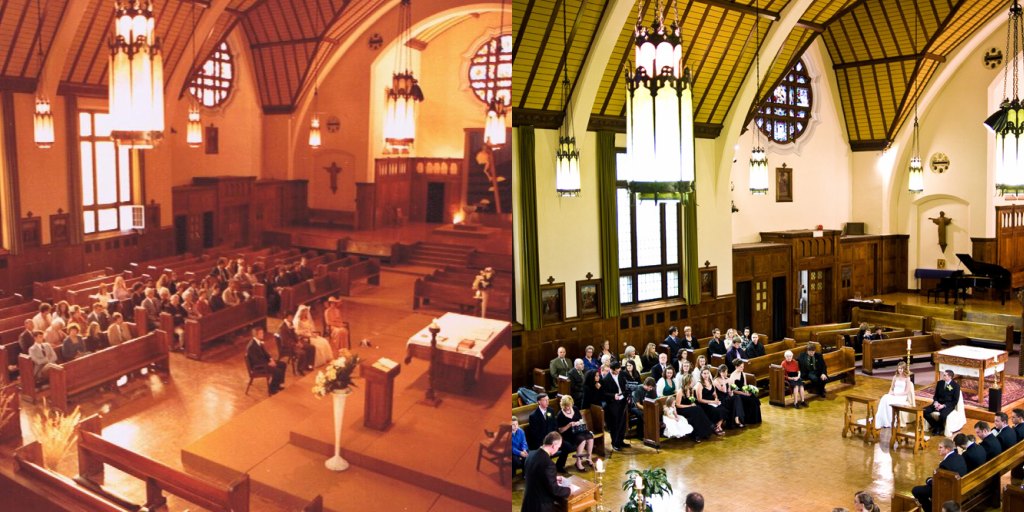 By Jennifer Cox
My parents were married in Montreal at Loyola Chapel, which now sits on the campus of Concordia University, in 1979. Decades later, when I started studying Journalism at Concordia, I loved walking by the chapel and looking at the front steps where all of my family, including grandparents who were no longer with us, had walked, stopping to pose for pictures in front of the big wooden doors. I was never the little girl who dreamed about her wedding, but when I saw the chapel in person, I knew that that was the one thing I wanted for my own special day: to get married at the same chapel as my parents.
And we did. Just two weeks after they celebrated their thirty-year anniversary, my husband and I got married in front of the same altar, with our guests lined in the same pews, surrounded by many of the people who had witnessed my own parents tie the knot.
To really remember the significance of getting married at the chapel, I met with our photographers (the incredible davina + daniel) months before and gave them some of the pictures from my parent's wedding. They were clever enough to photograph them so, on our wedding day, they were able to refer to the pics and then "recreate" the same photos. It worked beautifully – we had about a dozen shots that looked like mirror images from my own parent's wedding. I later put them in side-by-side frames for my mom and dad.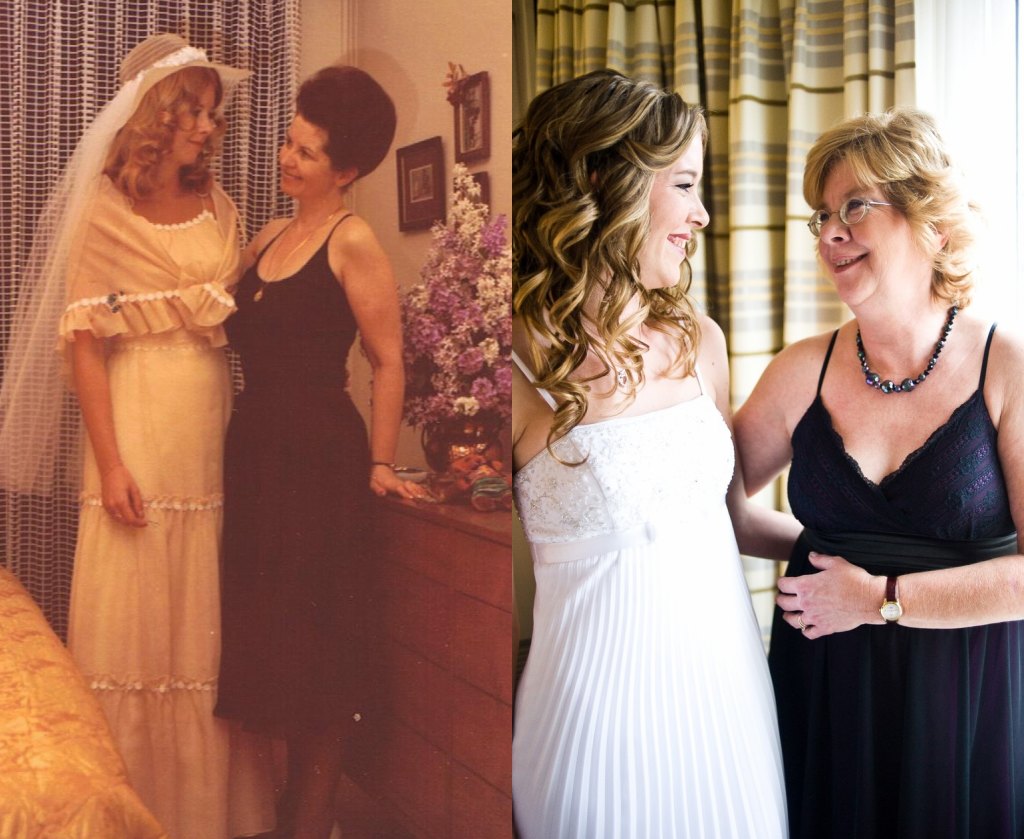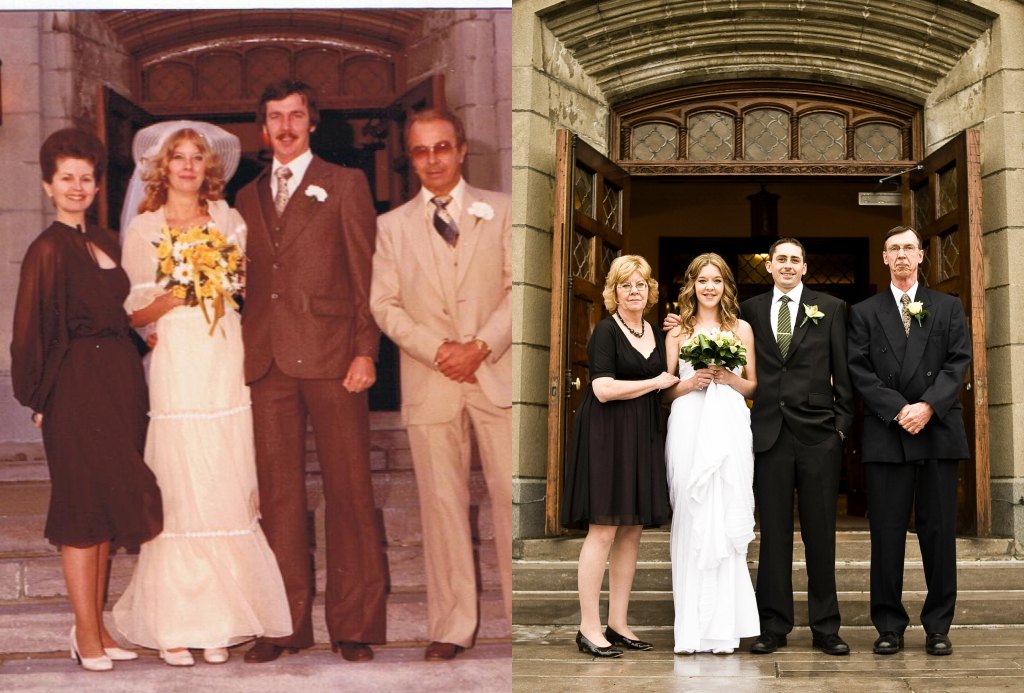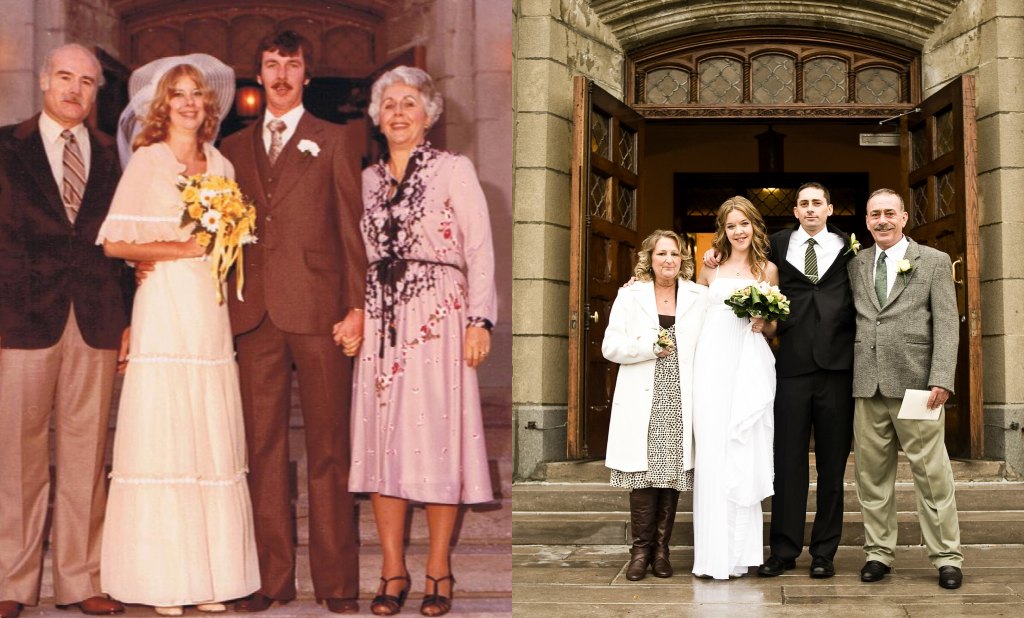 Jennifer Cox is a Montreal based freelance journalist who loves everything from weddings to foodie news, photography & candy!
Photos of Jennifer's wedding: Davina + Daniel