We have a new bride blogger here at IW. Meet Lizzie Smithson: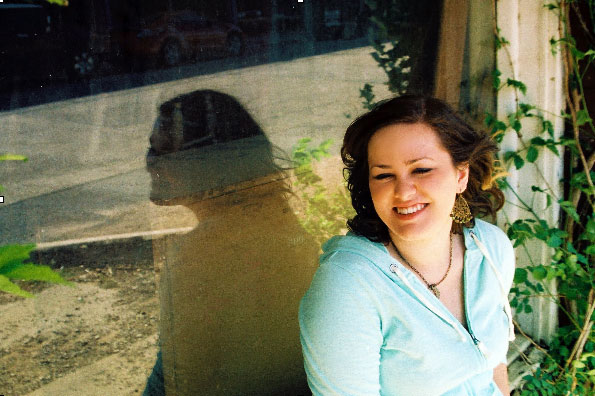 Lizzie is planning a $10,000 wedding and she's keeping track of her ideas and thoughts on her blog, Love Your Way. We love that Lizzie is a budget-minded bride – and that she's chock full of great ideas. Here's a little intro to help you get to know her better. Take it away Lizzie!
********************
I'm Lizzie. To tell you a little about myself would have to start with my name. My mom named me "Elizabeth" with the single rule that I could never be called Lizzie. As mischievous as I was/am, the night my dad told me about my forbidden nickname, I couldn't sleep. I was far too excited to start off tomorrow with my new identity. Ever since then, I've been Lizzie…and that was in the 2nd grade.
Ten things you should know about me:
I was born in Ohio, but I'm a Chicago girl through and through.
Despite being transplanted to the wickedly awesome town of Denton, Texas.
I'm a journalism student graduating in December with a degree in public relations.
This is the most recent development in my almost-23 year chronicle. All outrageously exaggerated visions of Samantha from Sex & the City aside, I am a pretty normal PR student. I'm outgoing, loud and love to meet people. Also, I love to talk. Probably my favorite pastime, talking. I'm also in the midst of a terribly-timed occupational crisis.
My fiancé and I are planning a wedding.
We have been engaged for almost two years, slowly planning 2 medium-sized celebrations in Texas/Chicago and injecting as much awesomeness as we can with a budget. We're hoping it will be the most rad, non-traditional, under-budget wedding that anyone's heard of.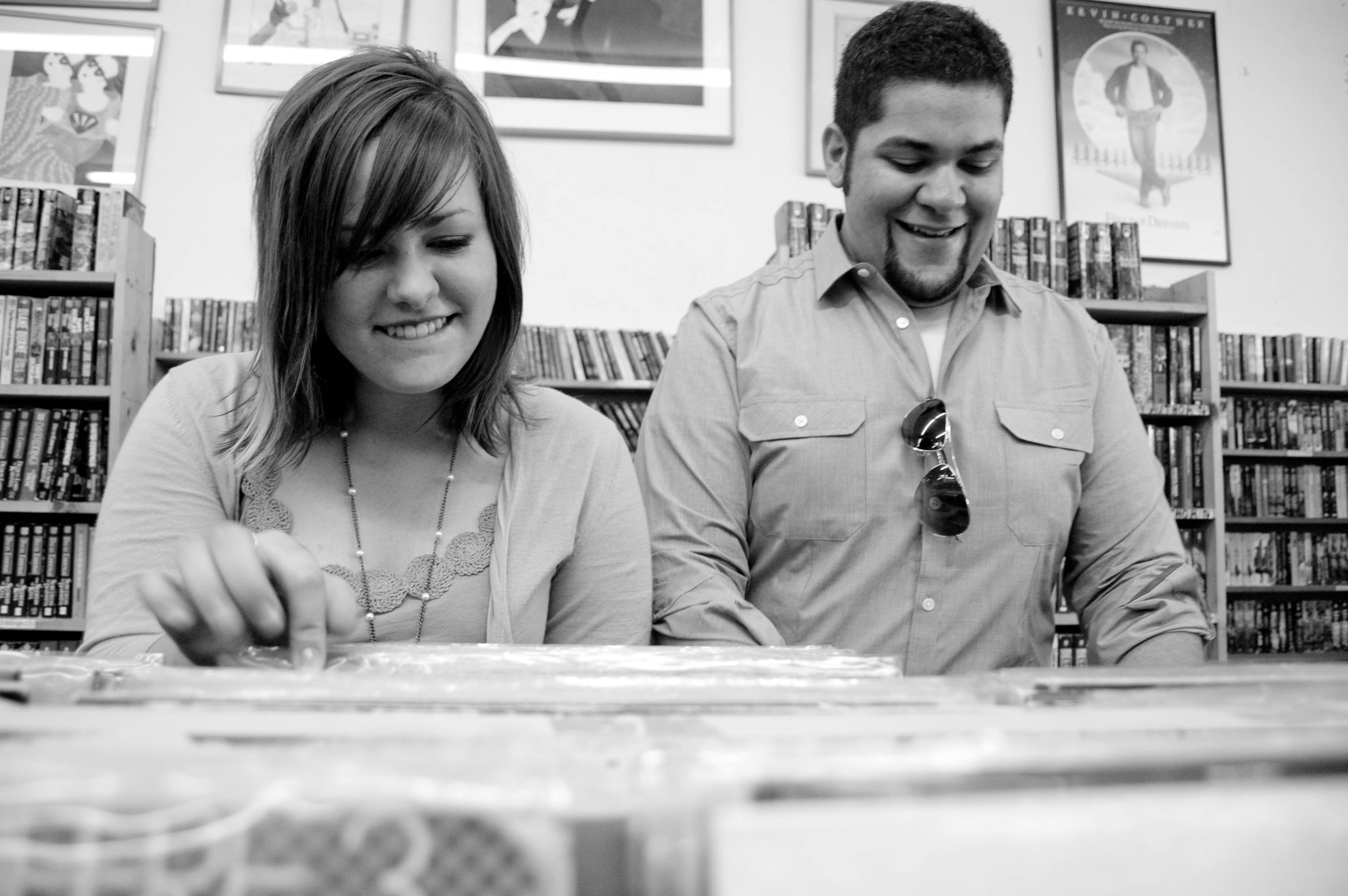 I believe in marriage.
I believe two people can absolutely stay together for their whole lives. While weddings are an absolute blast and the pretties are a great part of the day, I love thinking about the finish line even more.
I have played classical piano for 18 years.
Since preschool, piano has been a huge part of my life…I chose an electric piano I could record on over a grand piano the one time I had that decision to make and now the only material thing I dream of is a grand piano.
I have two radical cats named Biggie Smalls and Tupac Shakur.
A small homage to my deep-running love for great hip-hop music…including Lupe Fiasco, Common, Tribe Called Quest and the Fugees.
I was a hunter-jumper equestrian rider for 10 years.
But horses are an expensive hobby. Now, I stick to crafts with the small bits of construction paper I can afford. I kid, I can afford whole pieces of construction paper.
I'm lactose intolerant.
But you would never guess by how much ice cream and cereal I enjoy.
I love to travel.
I spent the summer studying abroad in Russia, Germany and Austria. I have been to seven countries and 48 of the 50 states, and I'm not stopping now.
I have far too many interests for my own good.
I love to write, take photos, play music, listen to music, read, craft, embroider, design and get my hands dirty with any new project that comes along. I am a "yes" woman. I will almost always accept a new project or idea.
That being said, let's get to know each other.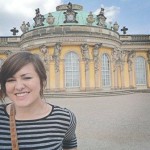 Lizzie Smithson is a public relations student and wedding blogger planning a $10,000 (or under) wedding with her graphic-designer fiancé.