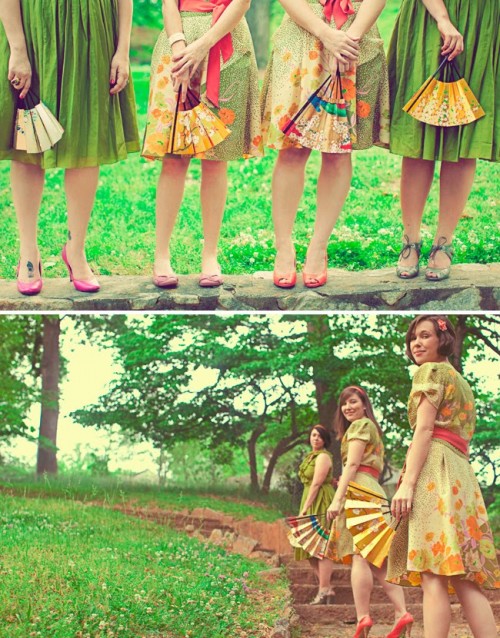 By Jennifer Cox
My four bridesmaids carried traditional bouquets that matched my arrangement – I think most brides opt to have their girls carry bridesmaid bouquets. But I love when I see unique ideas for things that stray from the conventional.
Who said bridesmaids had to carry bouquets of flowers? There are other floral configurations that are just as striking (if not more so) – I personally love round hanging arrangements (sometimes referred to as pomanders). They're elegant and still lend a beautiful flowery feel (I wish I'd discovered these sooner!). The girls can also hold a single flower or they can each have their own bouquet rather than be matchy-matchy.
There's also a wide range of other accessories bridesmaids can tote, everything from similar clutches and coloured fans to pretty parasols and even whimsical pinwheels.
Some brides give their lovely ladies something to carry that serves a dual-purpose – candles or lanterns are not only charming but add to the ambient light as well.
Just because it's the "norm" to give your bridal party identical bouquets doesn't mean it's what you have to do. The fun in creating your wedding is personalizing it and making it unique, and if you want your bridesmaids to carry a fanciful bunch of balloons or fiery awe-inspiring sparklers down the aisle, well so be it!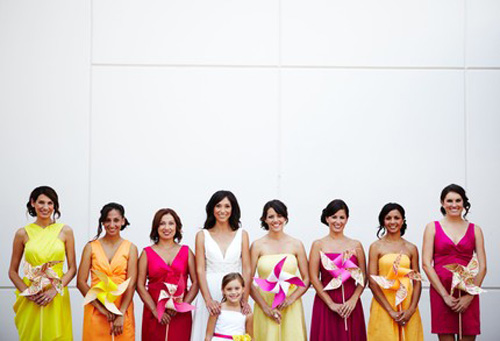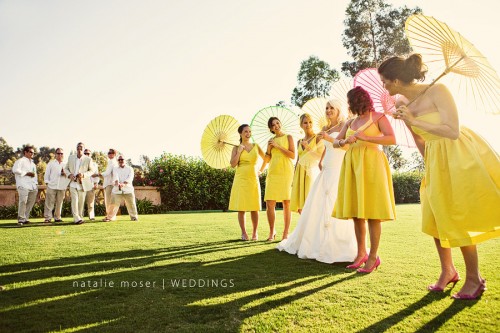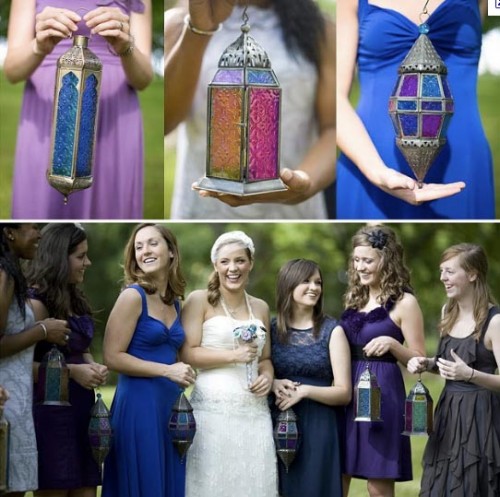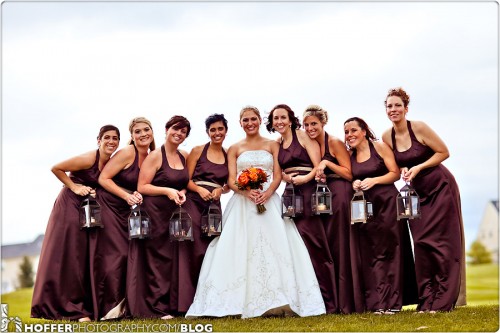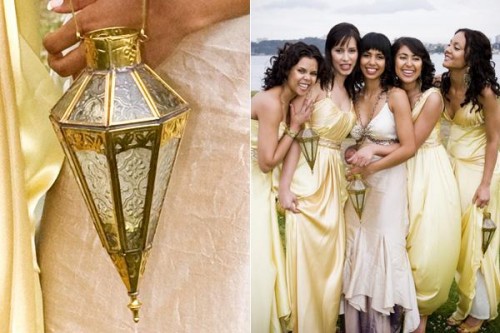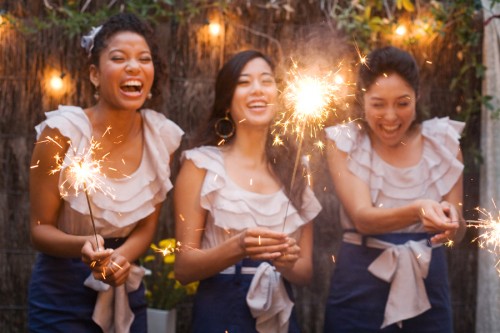 First & Second Photo: Bella Destinee; Third Photo: The Design Grove; Fourth Photo: Britt Productions; Fifth and Sixth Photo: Adore; Seventh Photo: Landlocked Bride; Eighth Photo: Project Bride; Ninth Photo: Stephanie Williams Photography
Jennifer Cox is a Montreal based freelance journalist who loves everything from weddings to foodie news, photography & candy!