Having an outdoor wedding means there is room for a grand entrance. Many see a carriage with white horses but being a Canadian,  I see a canoe! What a romantic way to enter your wedding ceremony or make for a grand exit.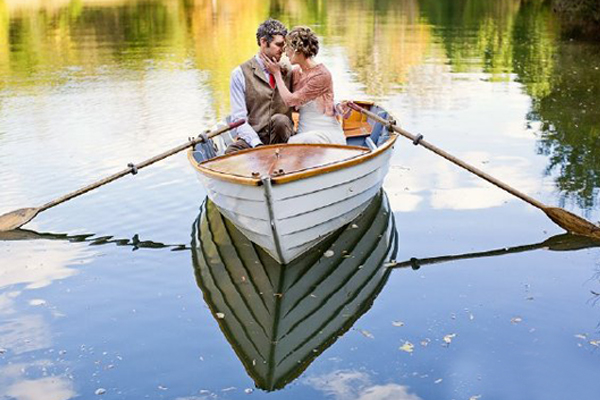 I love how the this couple used the canoe to make their exit. The sign around the groom's neck saying 'just married' makes the departure even more charming.
If you aren't too keen on being in the water or you have a fear of falling in, there are other great ways to incorporate a canoe into your reception. Using it as a cooler for drinks adds a rustic look to any reception and will wow your guests, I promise!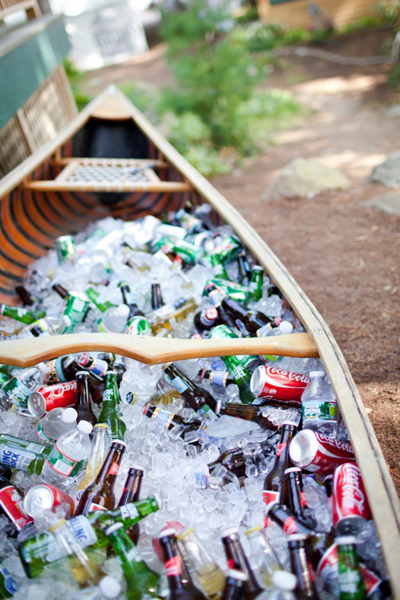 This couple actually said their vows on a canoe. The bride writes:
"Everyone could see us and watch what we were doing, but no one could hear us. It was the most breath-taking moment, even for us. As our boat arrived mid lake, we were overcome by the beauty surrounding us on all sides and the absolute quiet that we felt all alone out there. In that silence, with an October crisp in the air and the mist from the waterfall rising through the trees, our hearts were as full as they could have been. And we were able to be fully present for these vows we had written for each other." (Read more about their wedding here.)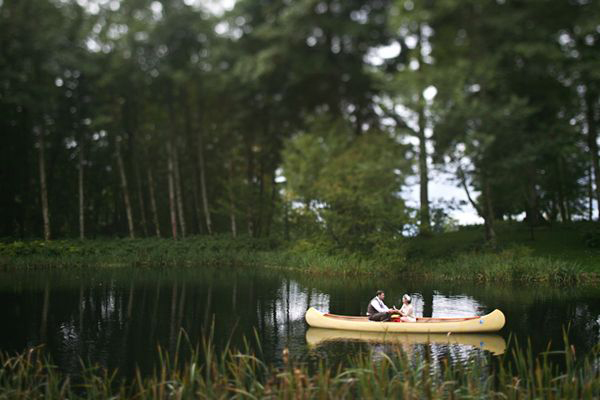 Canoes also make for great props for your wedding – and your engagement photos.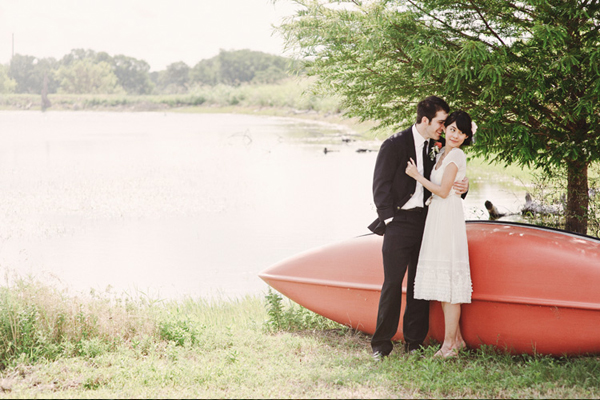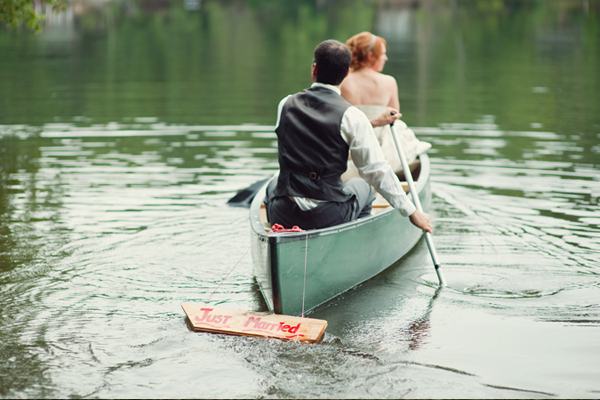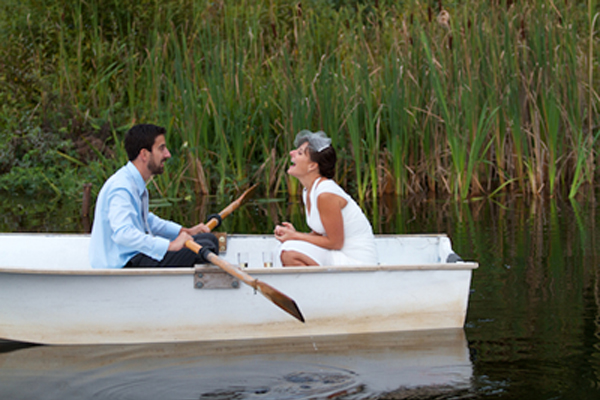 This couple went all out. The back of the boat says 'tru luv'. So cute! I love how it has given a vintage wedding a rustic twist!
The best part about canoes is that you don't HAVE to buy one. Most small lakes or ponds have rentals that you would be able to rent for your big day. Just remember: canoes tip easily – so unless you are going for a 'trash the dress' session, be cautious when entering and exiting!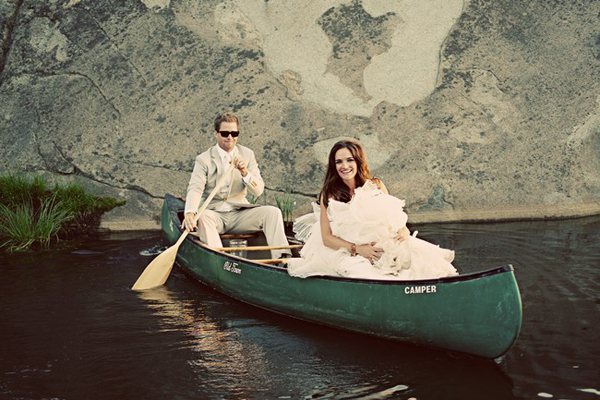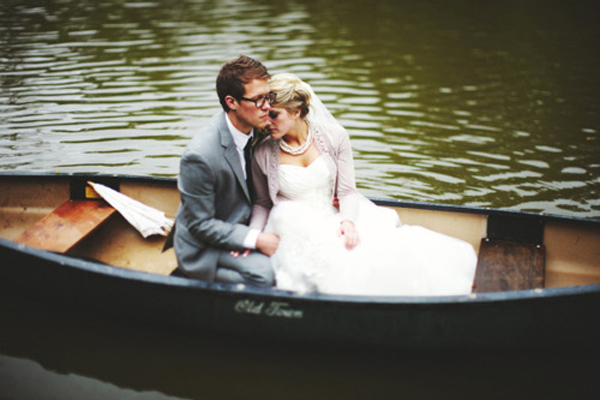 Photo One: Kristyn Hogan; Photo Two: Jon Zander Photography ;Photo Three: Summer Street Photography; Photo Four: Ashley Forrette; Photo Five: Nessak Photography; Photo Six: Oh Darling, Photography ; Photo Seven: Melissa Montgomery ; Photo Eight: Kiss the Groom ;Photo Nine: Emily Heizer Photography ;Photo Ten: Geneoh Photography