Crepe paper is the latest used-to-be-tacky-but-now-is-chic DIY crafting medium. I love all of the new and creative uses for crepe paper!
Crepe paper used to be more of a prom and children's party detail, but now its used as decor on cakes, headbands, colorful backdrops and flower alternatives.
It's possible that I have never loved a cake more than this one! I always love a trend that results in saving money, and the move towards simpler and smaller cakes is one that I couldn't love more. This simple white cake is gorgeously accented with crepe paper flowers in varying colors and shapes.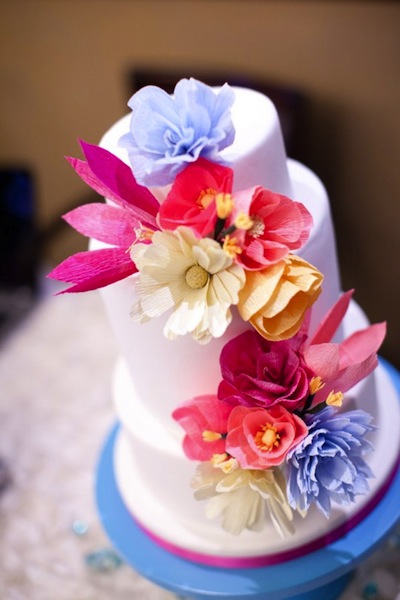 I love benches when they are used for wedding seating and these rich crepe paper flower accents help to personalize the benches as well as break up the neutral wood color.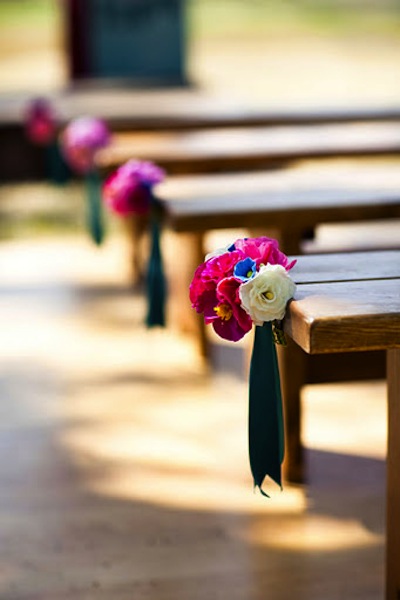 If you're looking to save money on flowers, but still want colorful centerpieces, using crepe paper flowers is a great alternative. It's a fun DIY that can be personalized to any color palette you're having in your wedding, and a bonus is that they won't die the next day!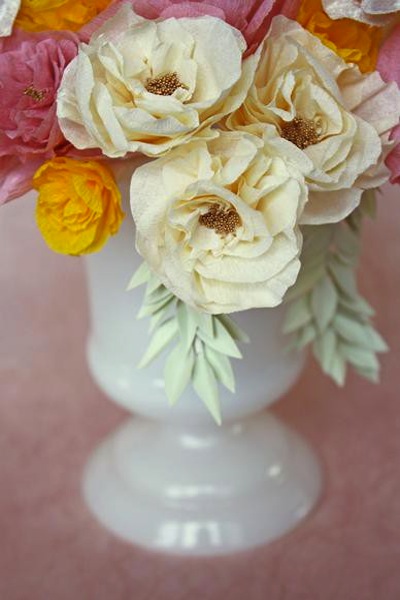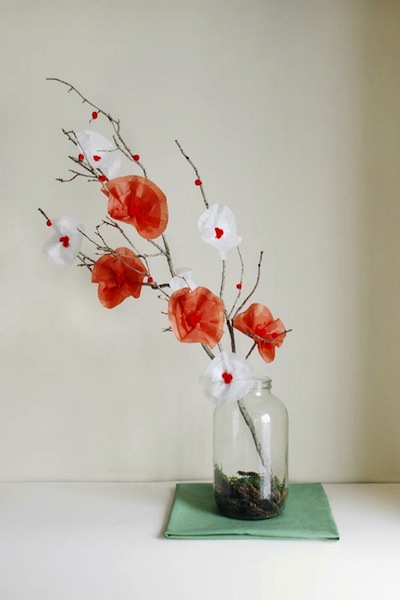 Crepe paper strips hung in varying colors creates depth and makes for a striking backdrop. I created these crepe paper details using different tones of pink and accent colors of gold and turquoise.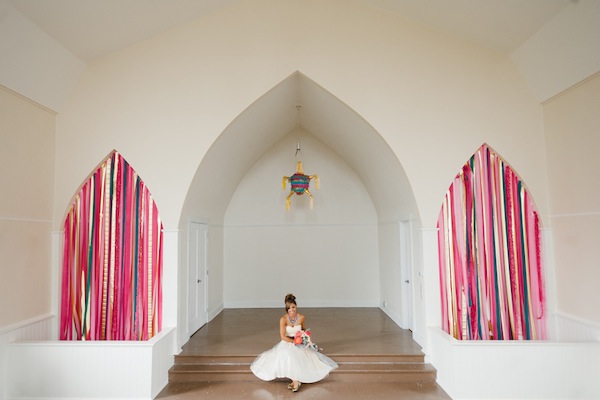 Headbands like these would be perfect in lush darker colors for your bridesmaids, or in colors like these for your flower girls, or even for props for a photobooth if you're having one.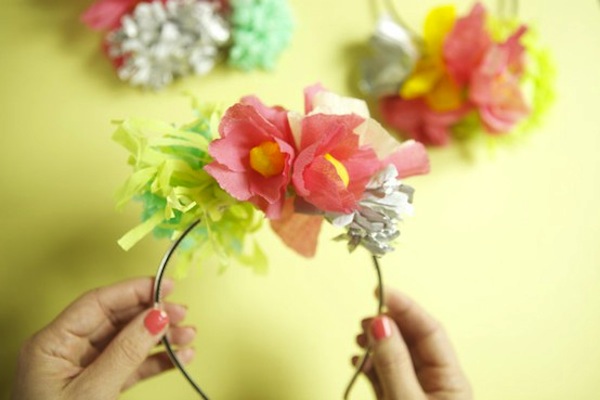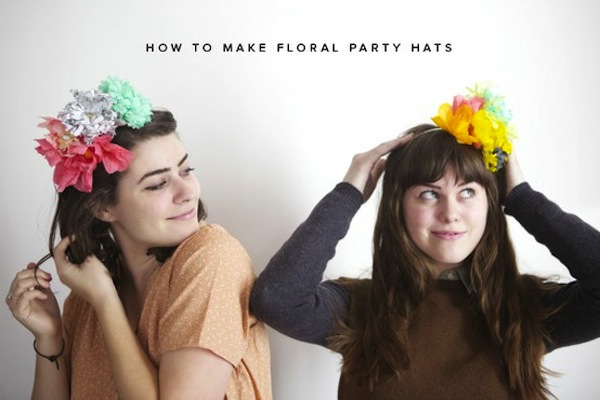 Crepe paper garlands, or ruffled streamers like these, are also fun.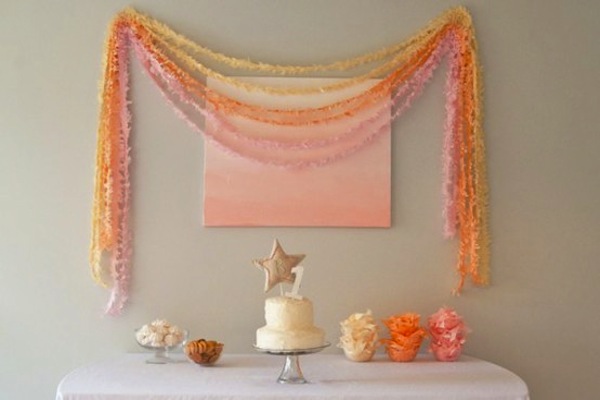 This is an interesting idea, crepe paper streamers hung around a hoop as chandelier-like hangings.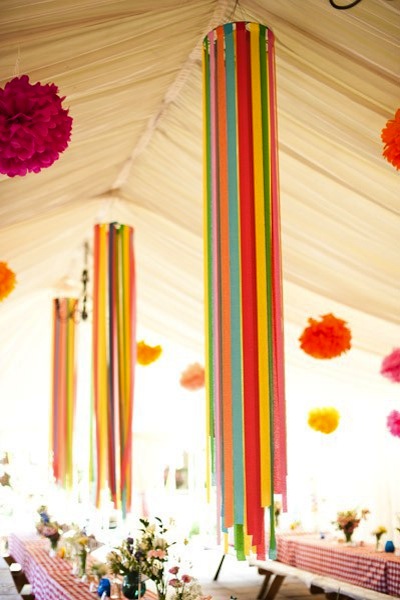 Crepe paper is so amazing because not only is it incredibly affordable it's also just about the most versatile material you could hope to work with. It's a great way to save money, and use as an alternative to real flowers, and because of its versatility is great for accenting too!
Image One: mrspriss.com; Image Two: thebridesguide.marthastewartweddings.com; Image Three: thebridecafe.com; Image Four: oncewed.com; Image Five: thussfarrell.com; Image Six: stylemepretty.com; Image Seven: stylemepretty.com; ; Image Eight: ohhappyday.com; Image Nine: ohhappyday.com; Image Ten: thesweetestoccasion.com; Image Eleven: fashion-isha.com
Rebekah is a stylist and wedding and event designer. She owns the company A & B Creative, read her blog.