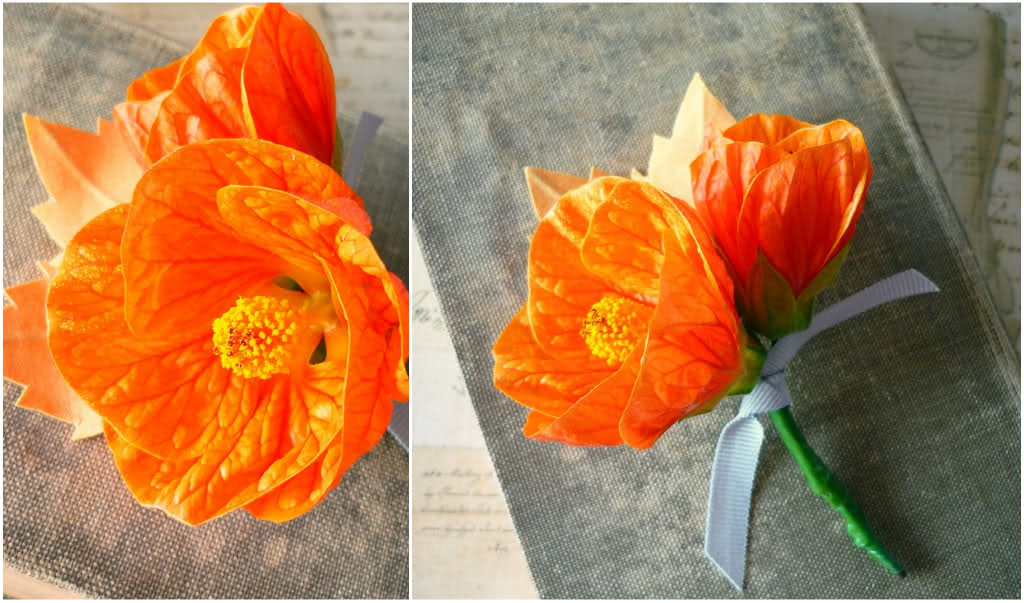 Want to learn how to make these striking DIY bouts for your autumn wedding? Mel from The Crafty DIY Bride made bouts for her wedding – and she's here to show you how.  Take it away Mel!
For my wedding, one of the details I created myself was the boutonnieres for the boys. The leaves were made using gorgeous fabrics and fresh flowers topped with grosgrain ribbon
.
What you'll need:
Mod Podge decoupage glue
Wire
Fabric
floral tape
Wire cutters
Scissors
Paint brush
Leaf outline
Flowers (I used Chinese Lanterns)
DIY Boutonnieres for an Autumn Wedding Tutorial
1. Cut a length of wire to the length of your leaves plus a good length to wrap.
2. Cut a piece of fabric that is double the length of the leaf outline, brush with glue.
3. Fold the fabric in half with the wire inside and press flat – let dry overnight.
4. Centre the leaf outline over the dried fabric.
5. Cut out the leaf outline using good scissors.
6. Cut some lovely fresh blooms with a good length of stem. I used Chinese lanterns in a gorgeous bright orange from my garden.
7. Wrap the stems and wire with florist tape and secure, trim the ends.
8. Finish by tying a little ribbon around the base (this also secures everything together).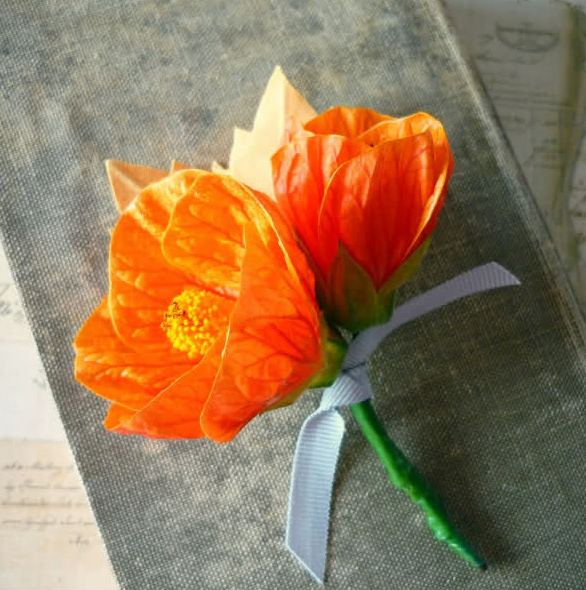 Simple and sweet, these are the perfect DIY wedding detail for your autumn wedding.