One of the more popular trends in the last couple of years is having a dessert or sweet table. This is an easy DIY project-  from the backdrop to the treats featured on the table.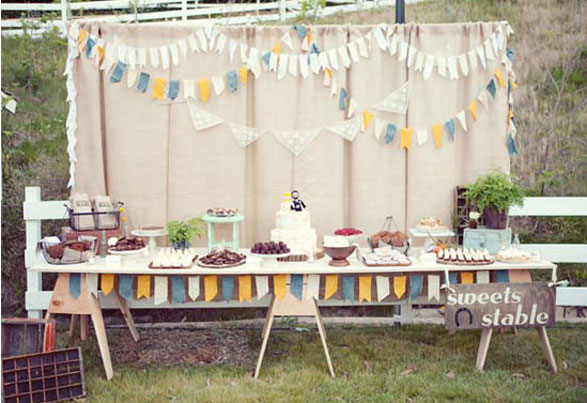 When most people think of weddings they draw their attention to the cake. But if you don't want a cake or if you want more than just cake, a sweet table is a great way to give your guests options and to show your mad baking skills. Most dessert tables have four elements the first is the backdrop. Some brides choose to use the venue's beauty and opt for no background but if your reception is outdoors or you want some additional color a backdrop is perfect. You can use ribbon, fabric, bunting or balloons.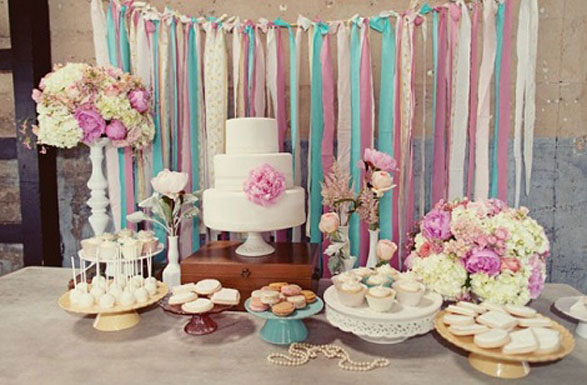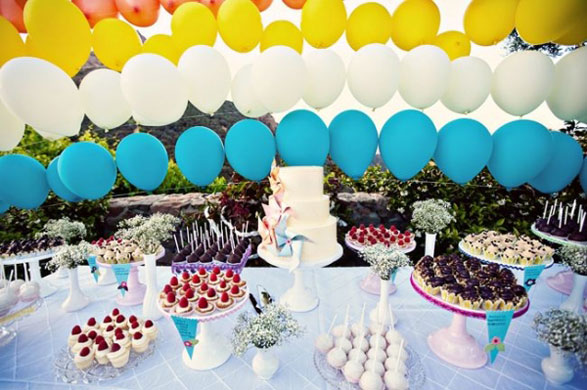 A chalkboard sign added to the backdrop is a nice touch. Learn how to make one here.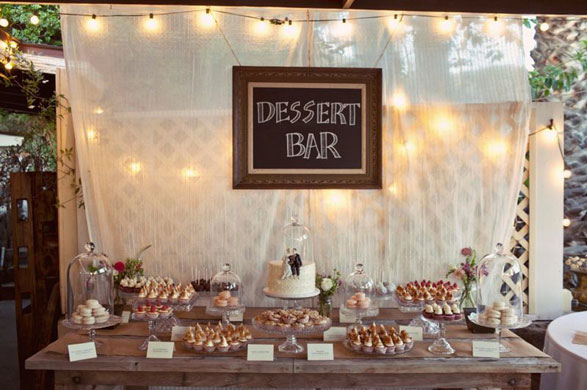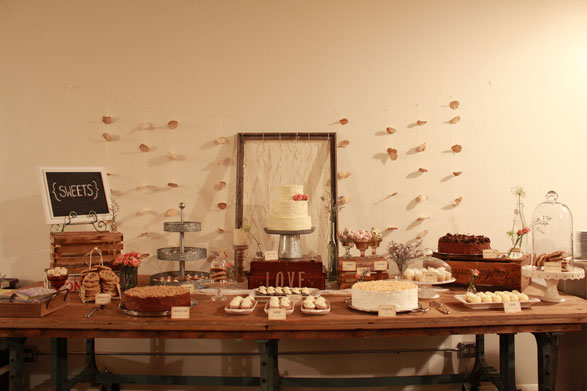 The next element to a DIY sweet table is plates. It's nice to have different kind of plates of varying levels to add interest to your table. Making a couple of trips to the thrift store or borrowing from friends and family will help you find platters, plates and stands galore. (Learn how to make your own vintage cake stand.)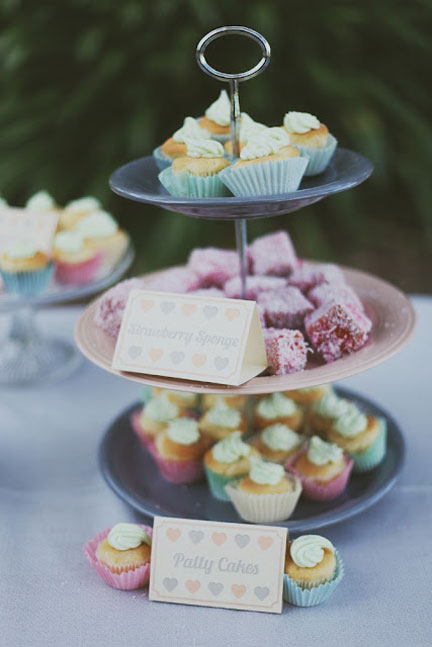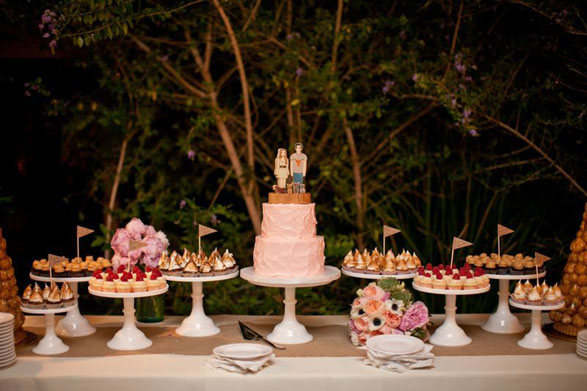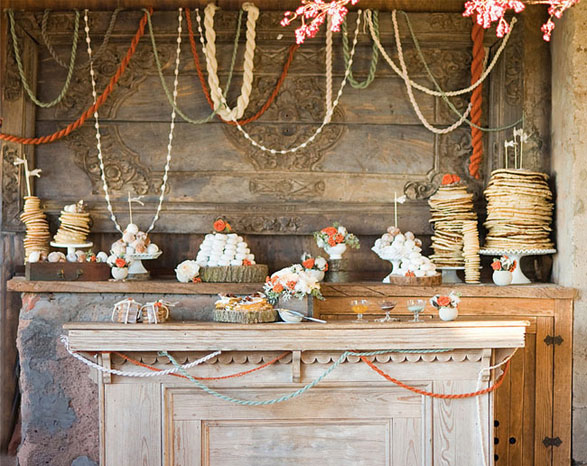 The third element is the table. A simple table is easy to disguise with a table cloth or you can go all out and find a unique piece of furniture to display your treats.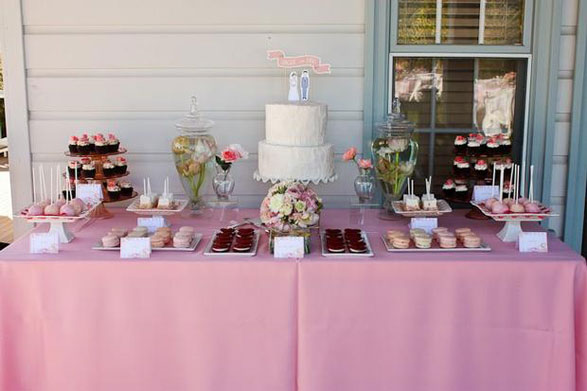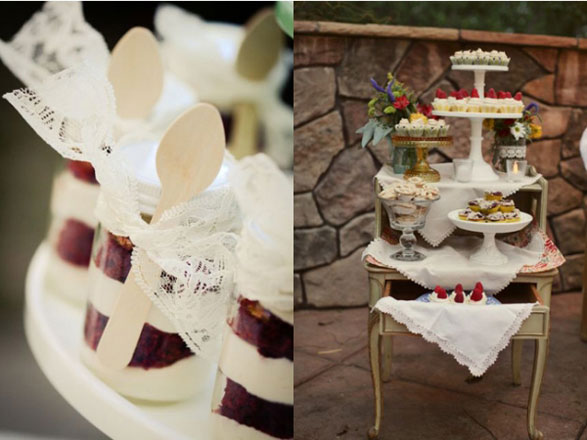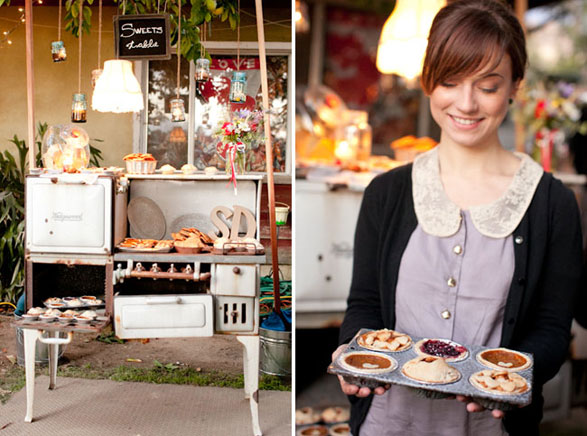 You can also get creative and use frames, boxes, jewels or candles to accent the desserts.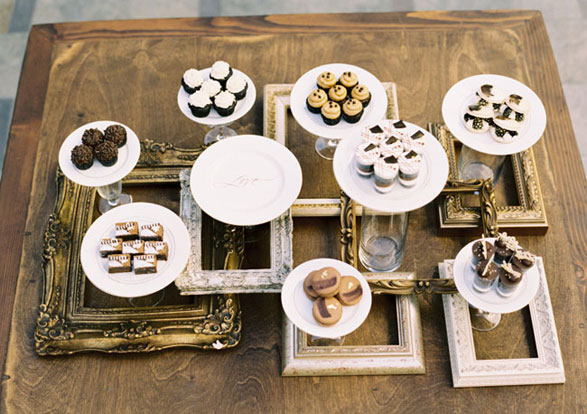 Thee last element is the most important: the dessert. Homemade treats can be made a couple of days before and you can have a wide variety including cupcakes, cookies, cake pops, brownies, gourmet donuts. Get your mom or your bridal party to help you make some of your favorites. (Make sure to put labels in front of them for people with allergies.)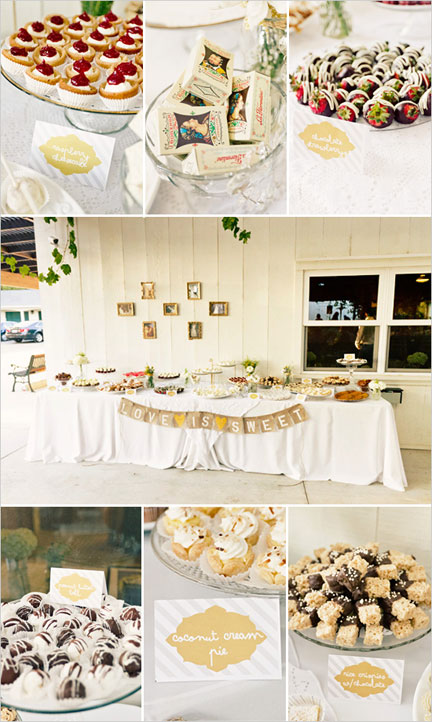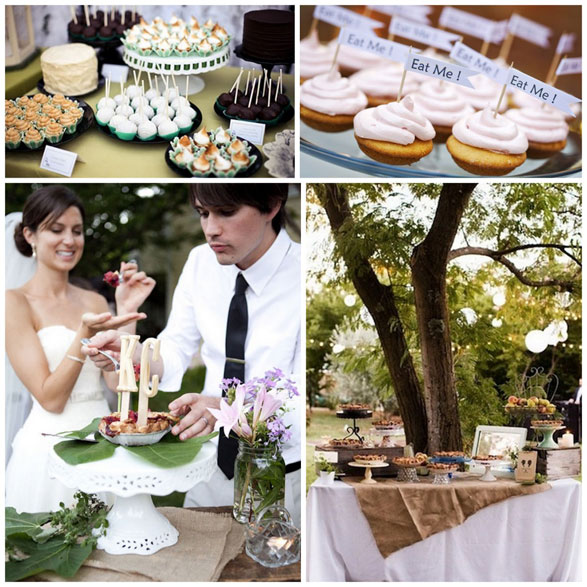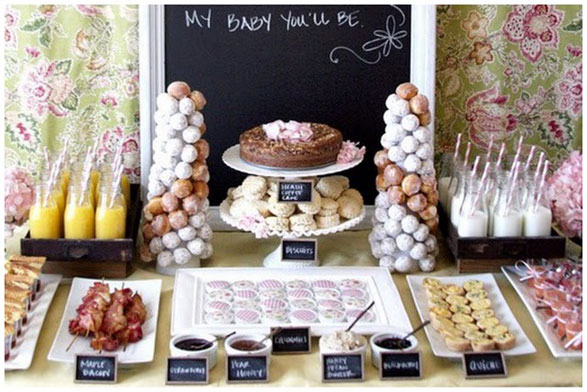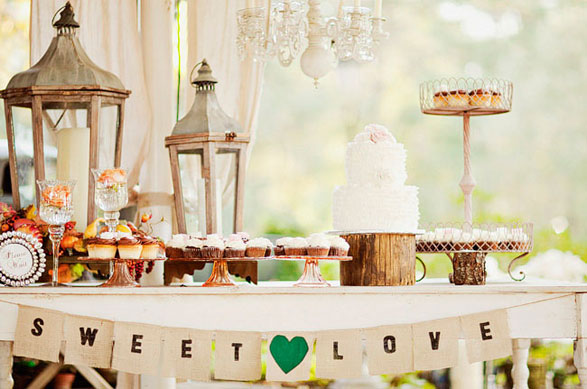 Can't get enough sweets? Check out this fabulous smores station.
Photo One: Birds of a Feather; Photo Two: Nicole Barrett; Photo Three: Ashley Rose Photography; Photo Four: Sweet and Saucy Shop; Photo Five: Sweet Table Chicago; Photo Six: Style Me Pretty; Photo Seven: Mible Photography; Photo Eight: Project Wedding; Photo Nine: Hostess with the Mostest; Photo Ten: Ruffled; Photo Eleven: Picotte Weddings; Photo Twelve: Chicago Chocolates: Photo Thirteen: Wedding Chicks; Photo Fourteen: Engaged and Inspired; Photo Fifteen: Frilly Milly Events; Photo Sixteen: Green Wedding Shoes