Did you have a go at IW's Birdseed Favor Hearts? Well, these stamped muslin bags are a perfect way to package them up for your guests as DIY wedding favors. Mel from The Crafty DIY Bride made them for her wedding. Here's how: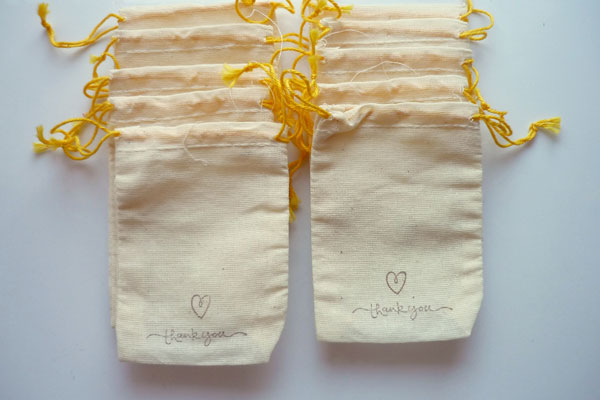 What you'll need: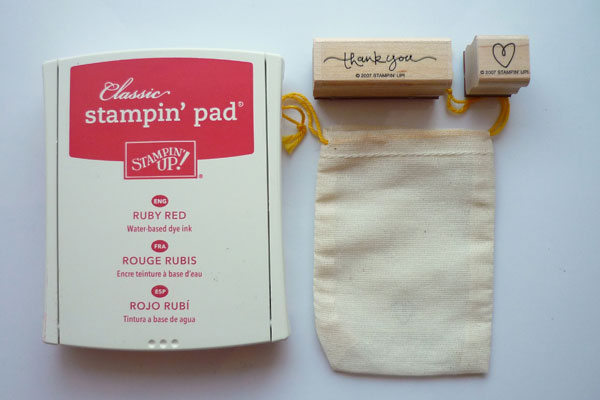 Start with clean bags (you may want to wash them first). Carefully cover your stamp with ink and press lightly onto the bag to avoid the edges messing up your bags.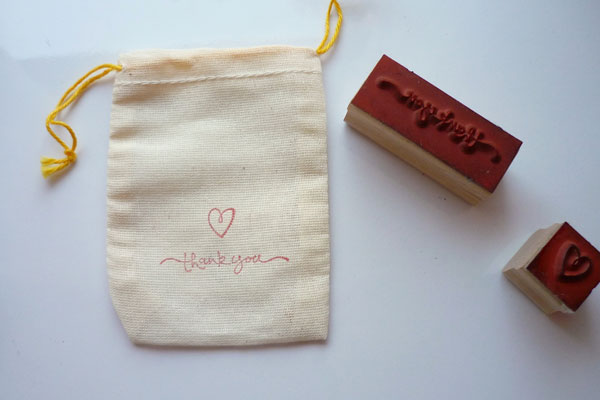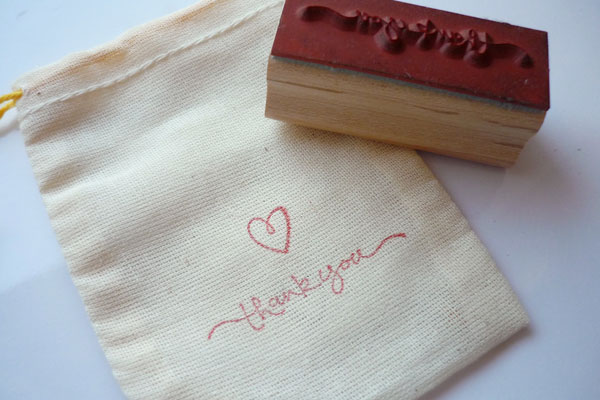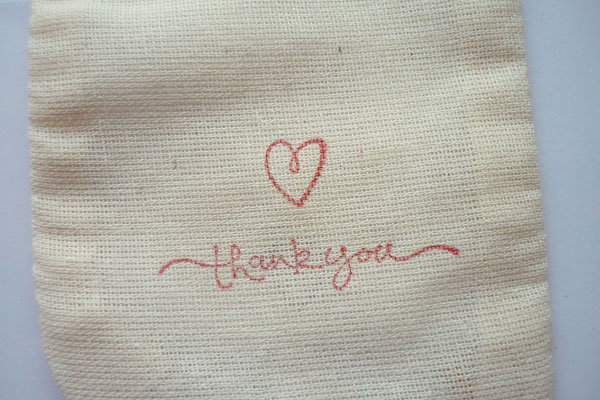 I made these for my wedding along with the birdseed hearts about a year or so ago and they looked so gorgeous. To display your seed hearts, hang a few from a branch in a pot and the rest bagged up neatly in a basket.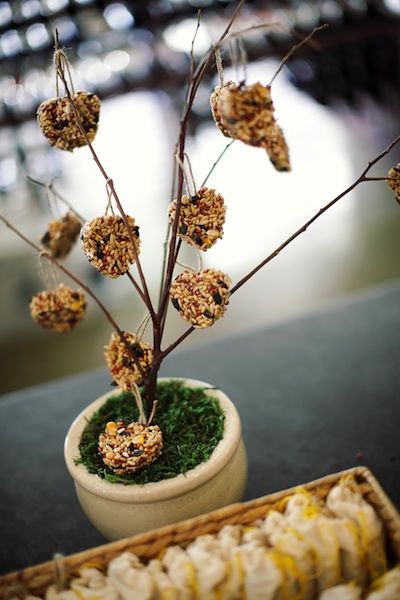 Photo credit: Darin Collison