One of the latest trends in wedding flowers is hanging bouquets. Here we'll explore all the myriad ways you can apply this adorable trend to your wedding decor.
There are several ways to hang bouquets. Two of the most popular options are fishing line and ribbon: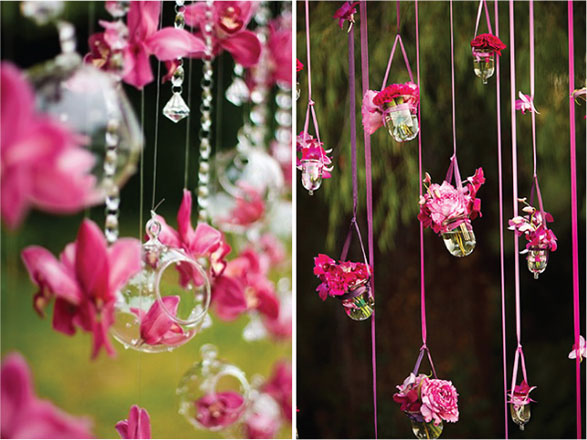 These arrangements would look great as an altar piece or behind the head table during the reception.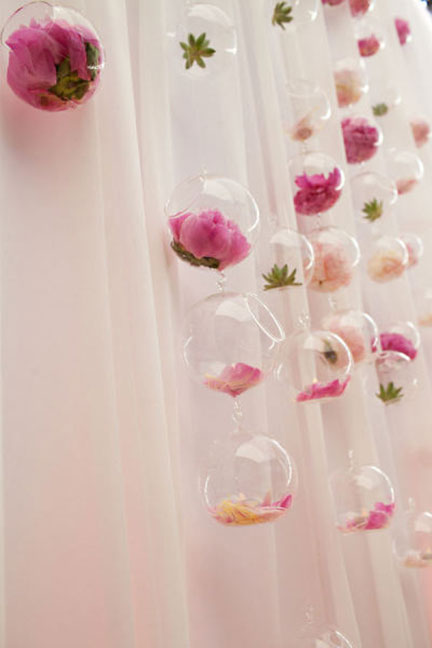 Single roses hung from a chandelier would make for a great addition to any small wedding reception. The vases are be easily found dollar stores and single roses can be purchased at a grocery store or florist.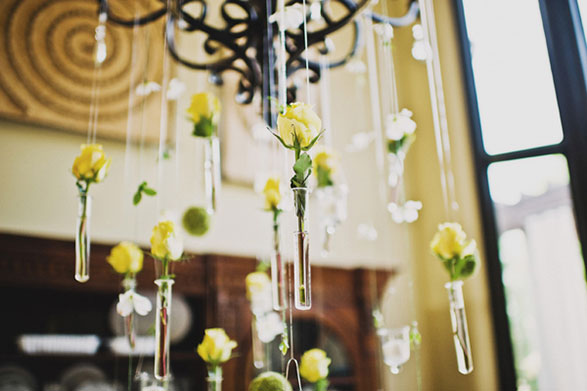 Floral arrangements also look stunning hanging from trees. You can use them to highlight the ceremony area.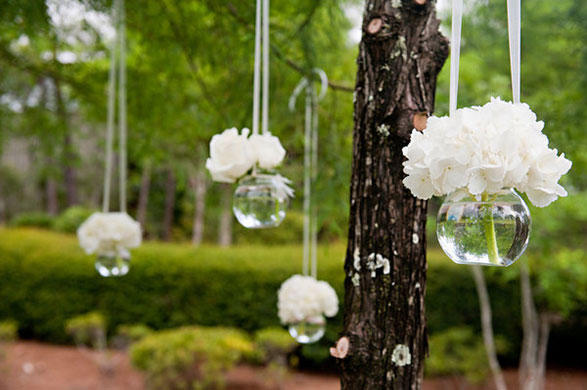 This bride chose to hang flowers from a string with clothespins to highlight her ceremony. This gives the ceremony a more natural and rustic feel. Obviously, flowers won't last long if they are not in water and not every type of flower would be suitable for this technique.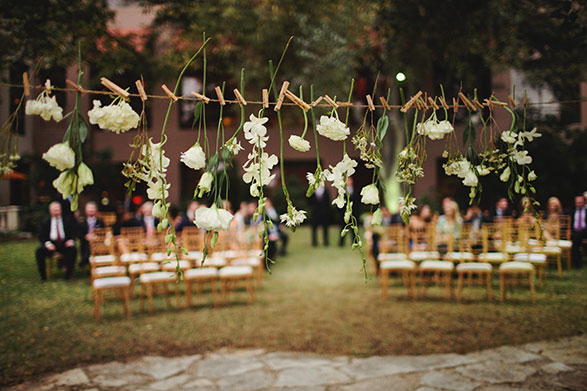 These bouquets can be made easily and although the may seem daunting and time consuming, they will add that punch of color to any reception or ceremony.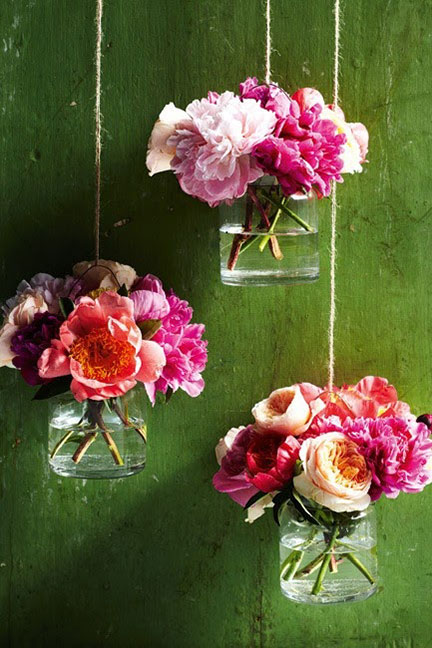 Personally, I like the idea of using light bulbs. You could collect them from friends and family and create a beautiful piece like the one below to display single blooms.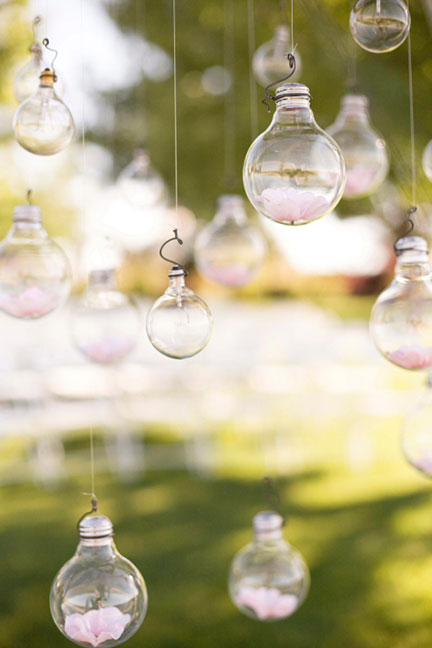 Hanging bouquets can also be used in combination with regular centerpieces.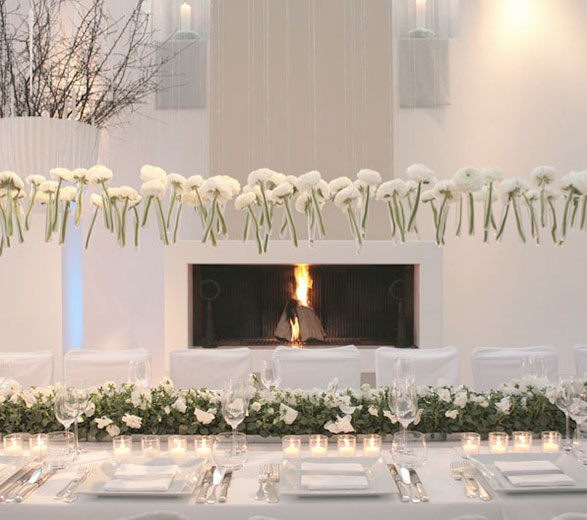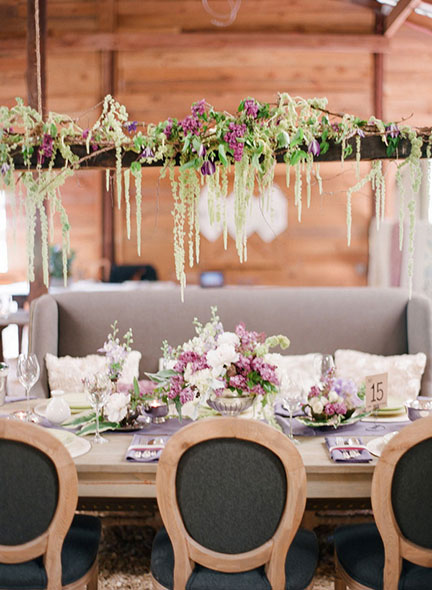 As you can see there are countless variations of the hanging flower trend. Whether your wedding is ultra elegant or rustic casual, it's a perfect way to add drama to your wedding decor.
Photo One: Nancy Lu Chin; Photo Two: Joseph Martinez; Photo Three: Kyle Hale; Photo Four: HBB Photography; Photo Five: The Life you Love Photography; Photo Six: Intimate Weddings; Photo Seven: The Bottom of the Ironing Basket; Photo Eight: Etsy; Photo Nine: Rebecca Wood Photography; Photo Ten: The Cinderella Project; Photo Eleven: Odalys-Mendez; Photo Twelve: Martha Stewart