An orange grove in California provided a stunning backdrop for Nicole and Matthew's $500 elopement.
Cost and distance made it difficult for the couple to imagine pulling off a large wedding with all their family and friends so they opted for a simple elopement in  San Juan Capistrano. After a sweet and tearful ceremony, the couple showed off their quirky side by donning Stars Wars masks for a few photo ops.
Special thanks to Kathleen Amelia Photography for sharing all the fun photos with us.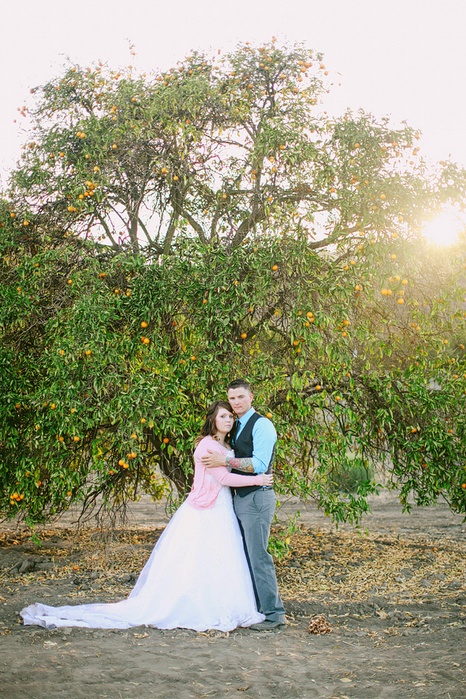 Nicole, 26 & Matthew, 26
San Juan Capistrano, CA 
Wedding Date: August 28, 2013
Number of Guests: 0
Wedding Cost: $500
Wedding Ceremony Location: Northwest Open Space, San Juan Capistrano
Wedding Reception Location: same

Continue Reading $500 California Orange Grove Elopement: Nicole and Matthew…