Indiana natives, Alex and Delaney decided to leave family tensions behind and run off to Ireland, where the bride has family roots, to say their 'I do's.' With only the groom's parents and two photographers from Pure Purple Studios in attendance, the couple chose to forgo the formalities of a traditional wedding in favor of a lighthearted countryside ceremony full of laughter and tears, followed by pints of Guinness at the Smuggler's Creek Inn.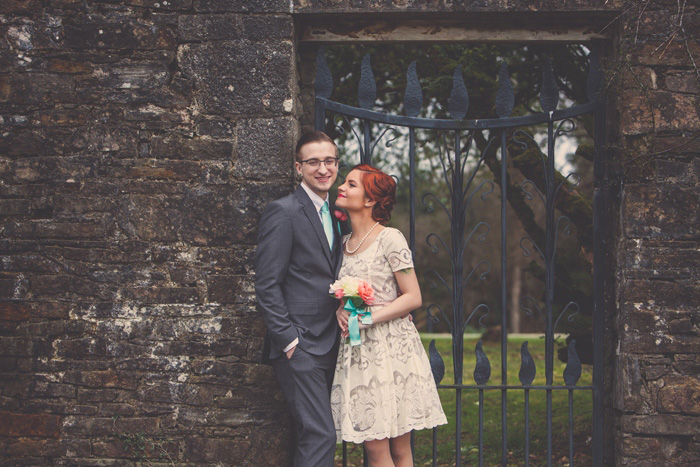 Delaney, 19 & Alex, 21
County Donegal, Ireland
Wedding Date: April 4, 2014
Number of Guests: 4
Wedding Cost: Approximately $1,500, not including airfare and accommodations.
Wedding Ceremony Location: Salthill Gardens, Mountcharles, Co. Donegal, Ireland
Wedding Reception Location: The Smuggler's Creek Inn, Rossnowlagh, Co. Donegal, Ireland. The food was great, and the views were beautiful. Although this is where we ate after the wedding, we do plan on having a wedding reception this summer. We'll be renting a lake house in our hometown of South Bend, Indiana and inviting friends and family.
Continue Reading
Real Weddings: Alex and Delaney's Irish Countryside Elopement
…