Jillian and Andrew didn't want a traditional wedding (and all the stress that comes with it), so they ran off to Vegas for a quickie wedding at the Wee Kirk 'O' the Heather Chapel. After a short and sweet five minute ceremony, they danced in the desert, drank tequila, and ate cupcakes! Now, how can you argue with that?
Special thanks to Angie and Matt Sloan of Sloan Photographers for sharing the photos of Jillian and Andrew's fun and quirky wedding day with us.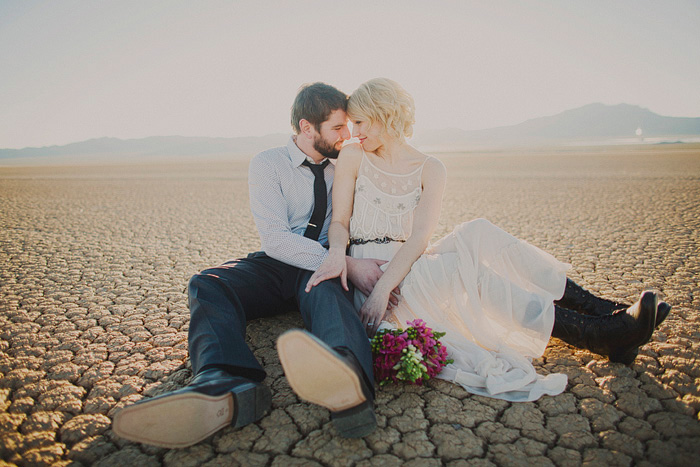 Jillian, 27 & Andrew, 28
Las Vegas, Nevada
Wedding Date: December 23, 2013
Number of Guests: 0
Wedding Cost: $4,000
Wedding Ceremony Location: Wee Kirk 'O' the Heather Wedding Chapel
Wedding Reception Location: A dry lake bed outside of Prim, NV. We had a little cupcake and tequila picnic in the dessert.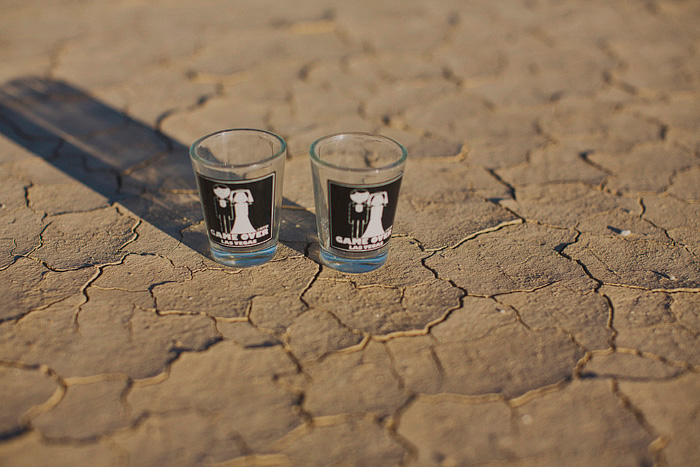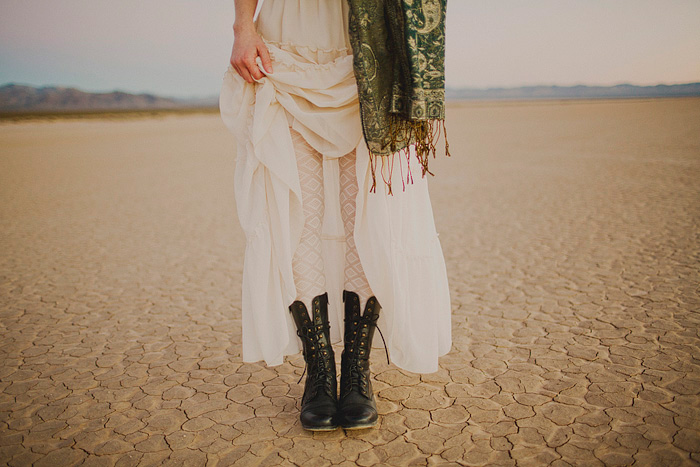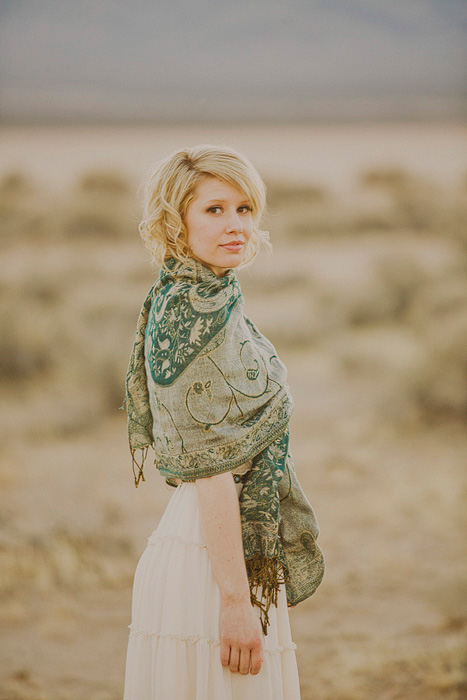 Continue Reading
Jillian and Andrew's Las Vegas Desert Elopement
…