There's nothing like attending a ton of weddings to really throw your own nuptials into perspective. Monique, who spent time working in the wedding industry, spent many weekends attending multiple weddings. Not only did this made her acutely aware of the things she wanted at her own wedding, but also the things she didn't want which included unnecessary traditions, debt and stress.
In an effort to simplify their nuptials, Monique and Wilbert cut their guest list, deliberately keeping the budget small. In doing so, they were able to enjoy the day to the fullest and dance the night away without a care in the world.
Their day was captured beautifully by Stefanie Kapra Photography.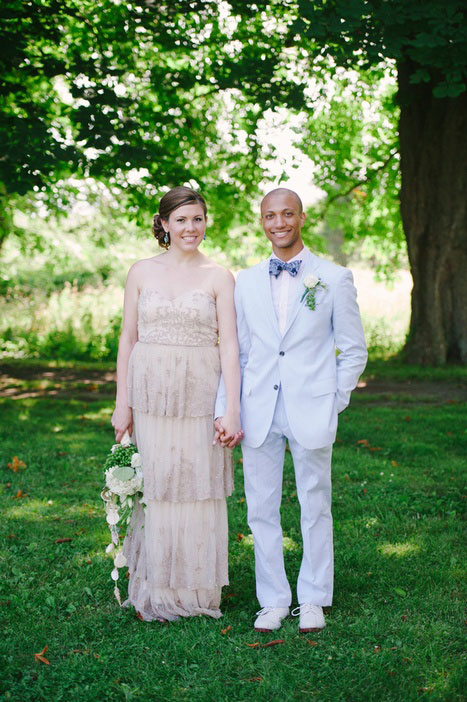 Monique, 23 &  Wilbert, 21
Waterford, Connecticut
Wedding Date: July 7,2013
Number of Guests: 75 guests
Wedding Cost: $3,500 (This does not include photography, which was a gift to the couple. Also, the couple did not have to pay for the photo booth rental because Monique works for the company that rents them.)
Wedding Ceremony Location: Harkness State Park
Wedding Reception Location: Bride's house in Manchester, Connecticut

Continue Reading Real Weddings: Monique and Wilbert's $3,500 Connecticut Wedding…