Not wanting to inconvenience family with extensive travel for a stateside wedding, Rebecca and Joshua decided to jet set to the lush rainforests of Costa Rica for an exotic elopement at a wildlife refuge.
"Both of us have important family members who were physically unable to travel the distance either way," says Rebecca.
With a cascading waterfall as their ceremony backdrop, the only guests who crashed the celebration were fluttering butterflies, majestic jungle cats, fleeting hummingbirds, and white nose coati.
"It was just beautiful and I'm really glad to have beautiful pictures by Comfort Studios to enjoy and reflect on that special day."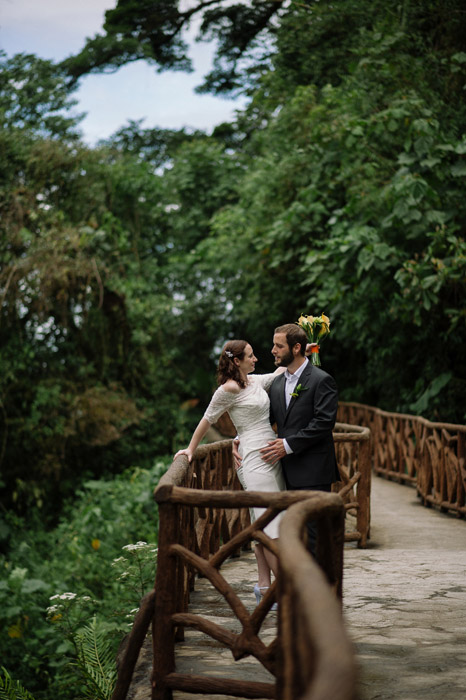 Rebecca, 28 & Joshua, 31 
Varablanca, Costa Rica
Wedding Date: December 12, 2012
Number of Guests: 0
Wedding Cost: We wanted to cover as much of the cost as we could on our own so approximately $7,000 from our own pocket. Additionally we had lots of help and donations from our wonderful family because they understand that we want to stay out of debt.
Wedding Ceremony Location: La Paz Waterfall Gardens in Costa Rica
Wedding Reception Location: Texas and Florida to accommodate family and friends from both sides.

Continue Reading Real Weddings: Rebecca and Joshua's Costa Rica Wildlife Refuge Elopement…