Like many couples who choose to have an intimate wedding, Cali and Josiah didn't want anything flashy. They wanted to celebrate with close friends and family – and they managed to pull it off in just six months! Although rain was in the air, it didn't dampen their spirits or make the day any less magical!
Thanks so much to photographers Erin White and Peter Krol from Daphne and Dean for sharing this charming, l'il wedding!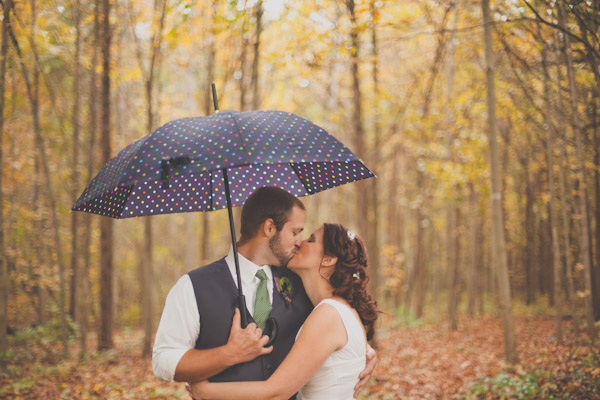 Cali, 30 & Josiah, 26
Middletown, CT
Wedding Date: Oct 7, 2012
Number of Guests: 48

Wedding Ceremony and Reception Location: Both the ceremony and reception were at Munger Barn at Dudley Farm in Guilford, CT.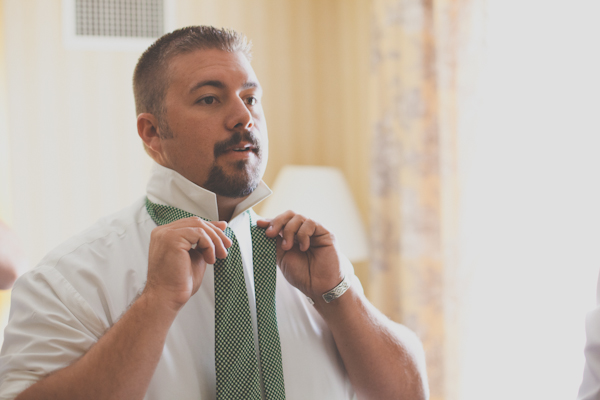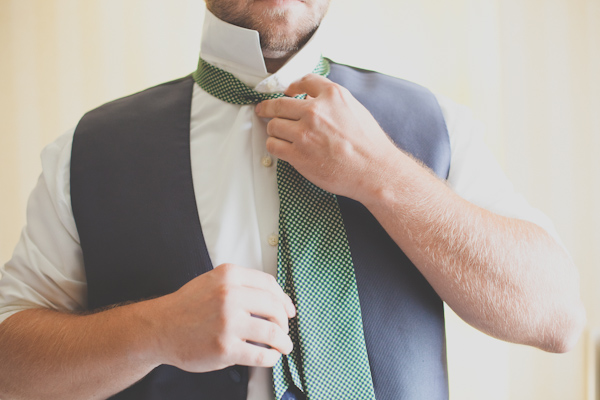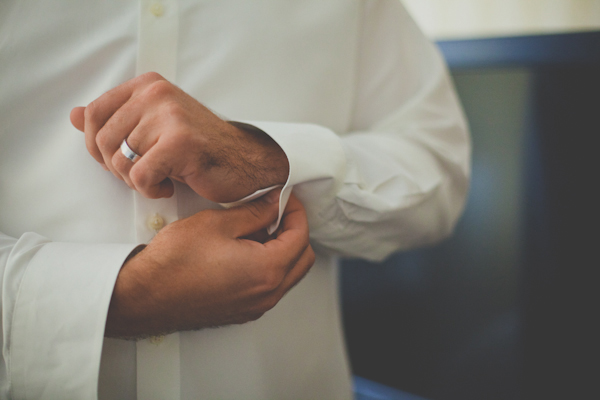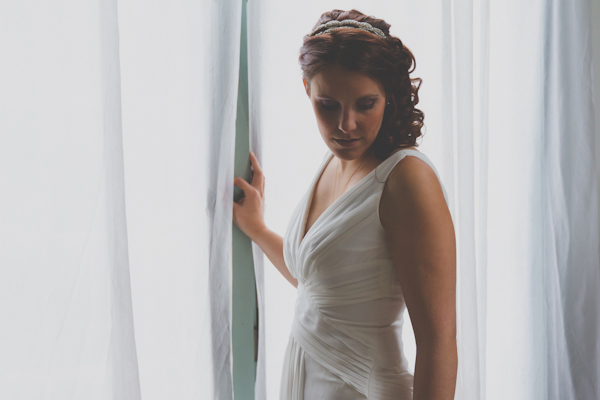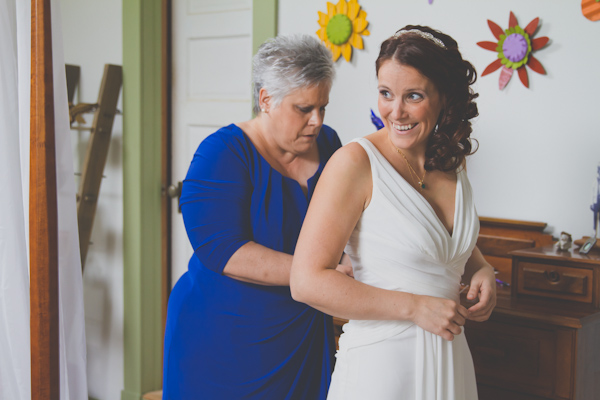 Why did you have an intimate wedding?
We chose to have an intimate wedding because both Joe and I are fairly private people, not the showy type. We both have a small number of very close friends and only wanted to involve the people who were a part of the growth of our relationship. We did not want to be introduced to people on the day or have to explain anything about our life together. Every single guest already knew us together and loved us together so we all got to simply enjoy every second.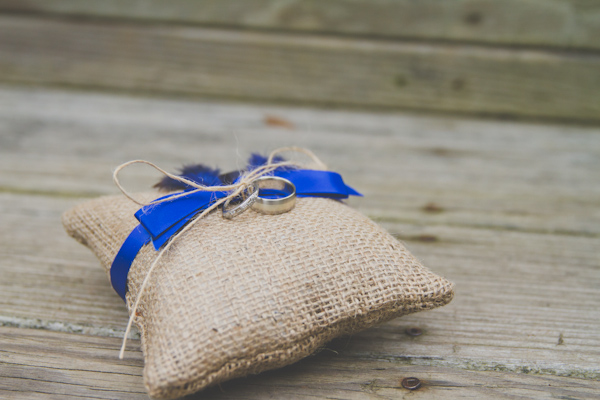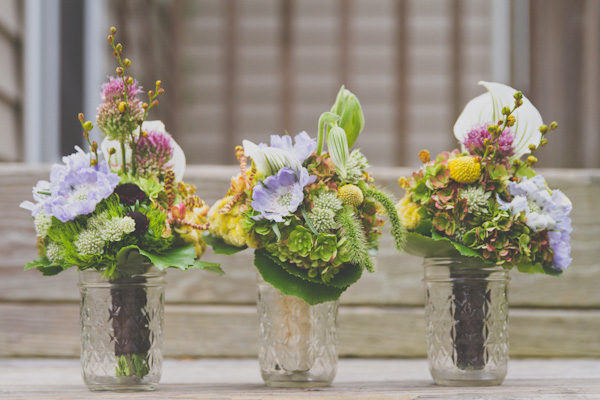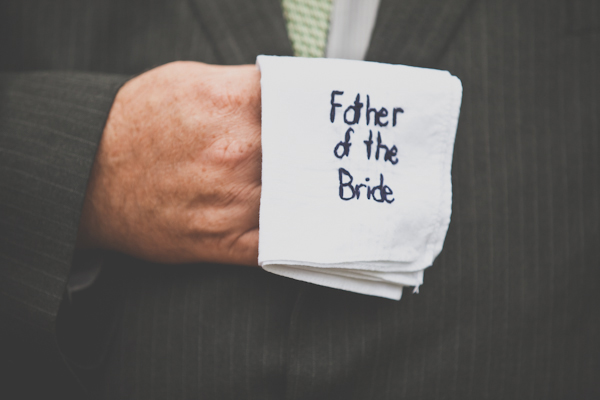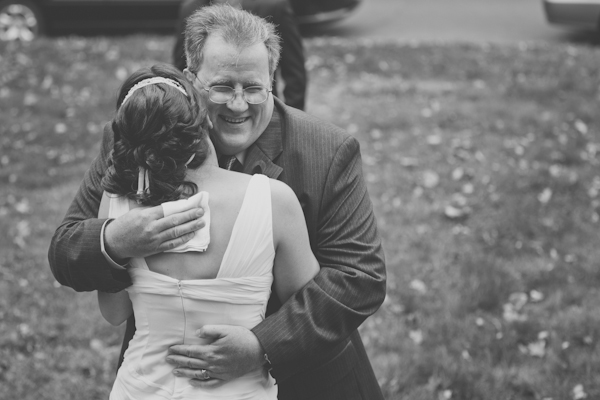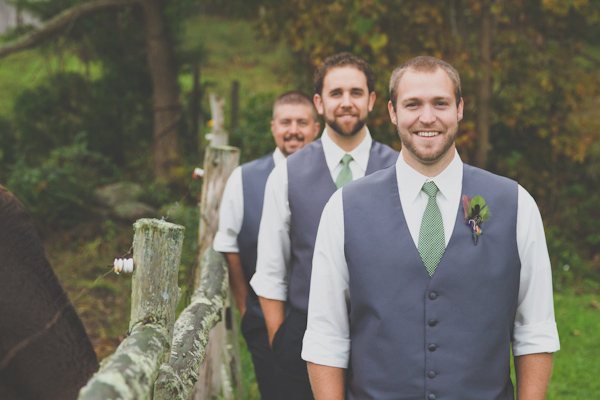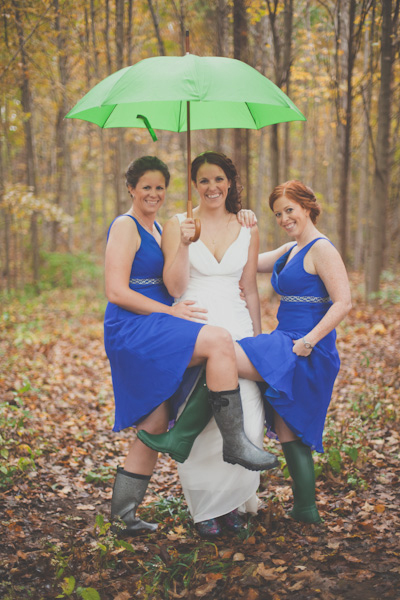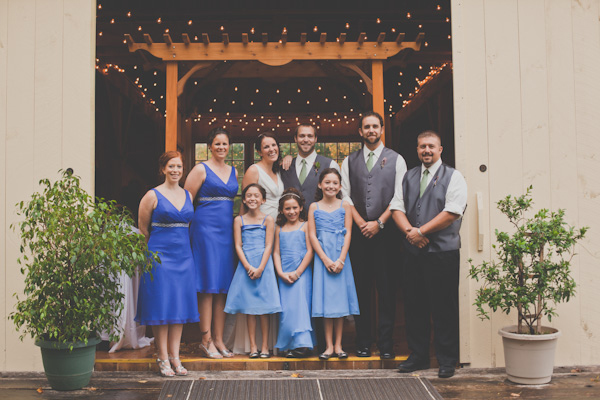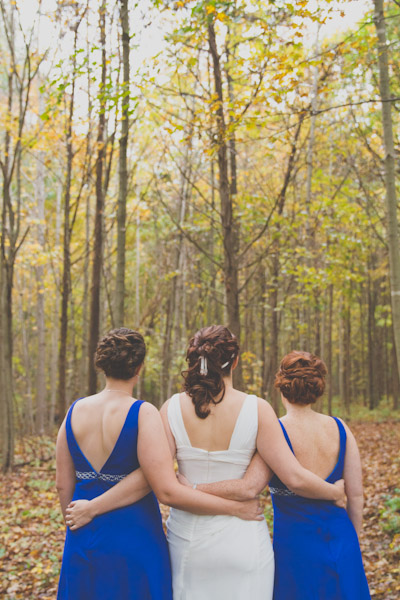 What are some the challenges that you faced planning an intimate wedding?
We didn't experience much difficulty with making the decision to have or small wedding. We planned the event in a fairly short amount of time (six months). In terms of venue, the small number made finding a place much easier and our options were much more personal – as opposed to banquet halls or ballrooms which are lovely but not our style. The only difficulty with the guest list was my father's family. He is one of nine children and we ended up not inviting any of them. I know my father would have wanted them there but he understood and accepted our vision. I haven't heard any complaints from anyone about the small guest list. On the contrary, anytime people asked about the number of guests, the resounding reply was "I wish I had done that."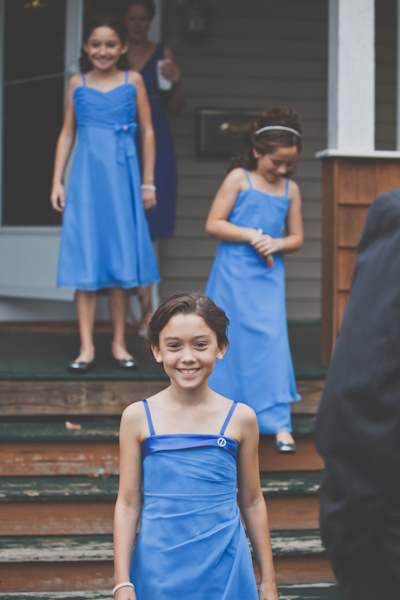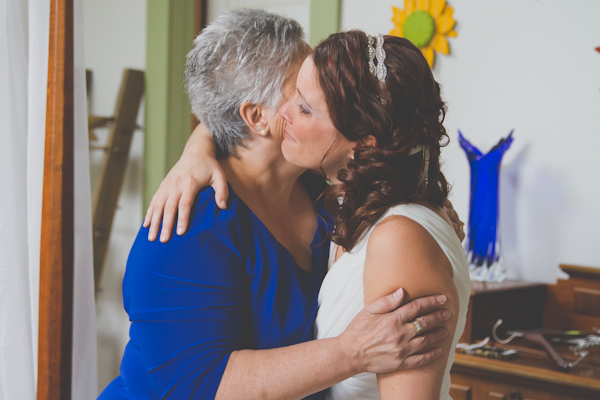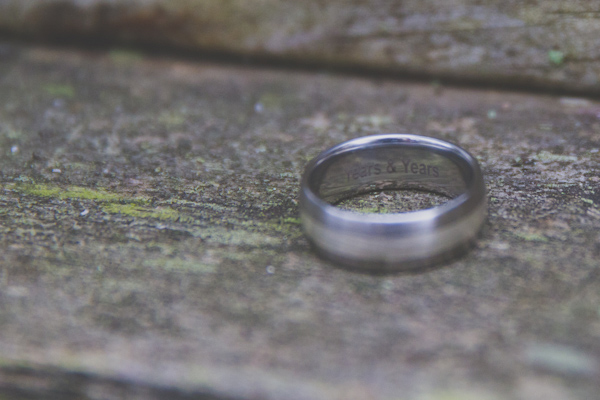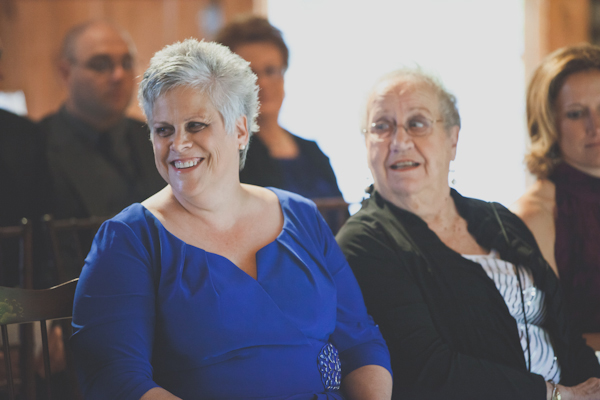 What were the highlights of the ceremony?
One particular highlight of the ceremony was our ring warming, something that would not have worked with a large group. The idea that every guest (not just family – everyone) held our rings and had a special thought for us is something that will always mean a lot to me.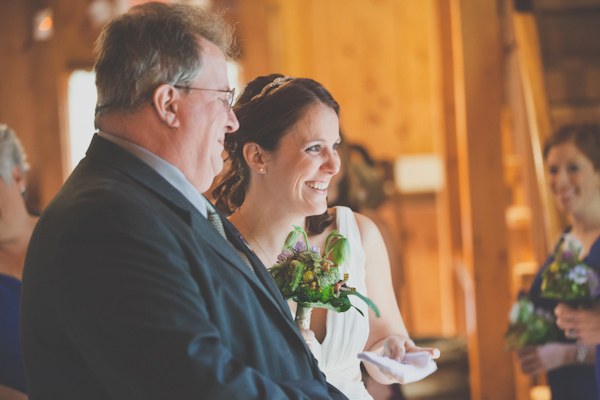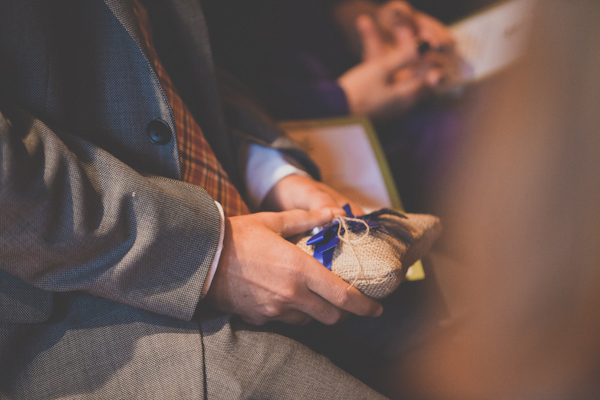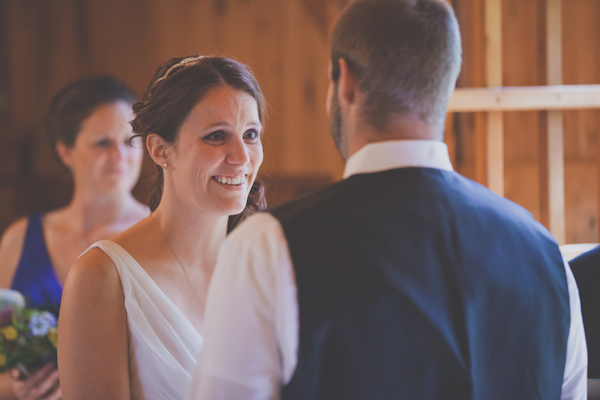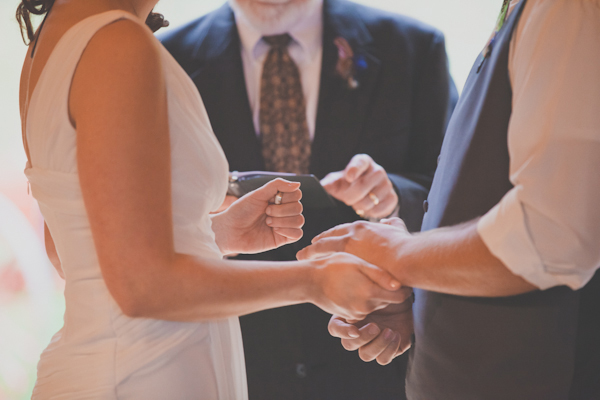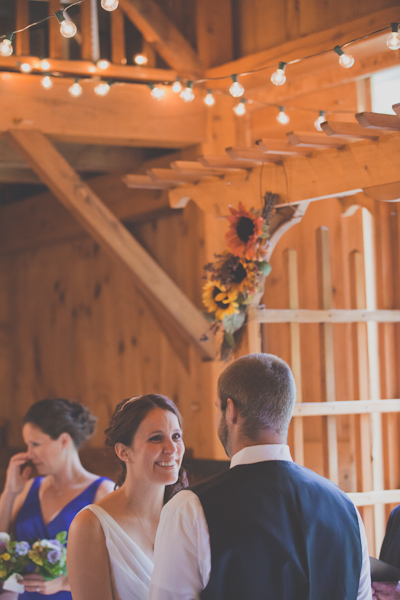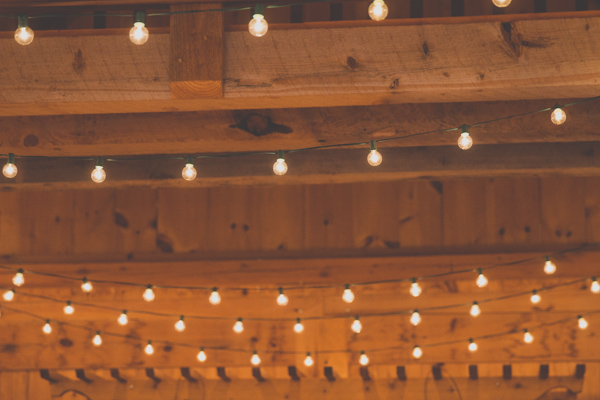 What were the highlights of the reception?
There were many highlights during the reception! Each guest requested a song on their RSVP card and as each song played I recognized how happy I was to have that particular person with us. It was so easy to visit with each table and have a special moment with each person. Our pictures around the farm outside are so beautiful with the gold and orange leaves. The best part was being able to enjoy every song, every dance, every clink of the glasses and bite of food without worrying that we hadn't visited with everyone. We got to do that so easily!!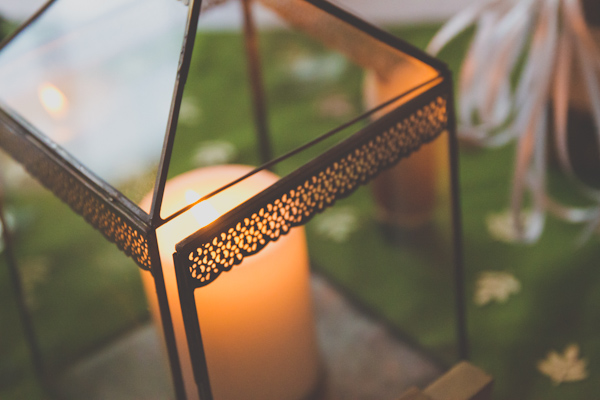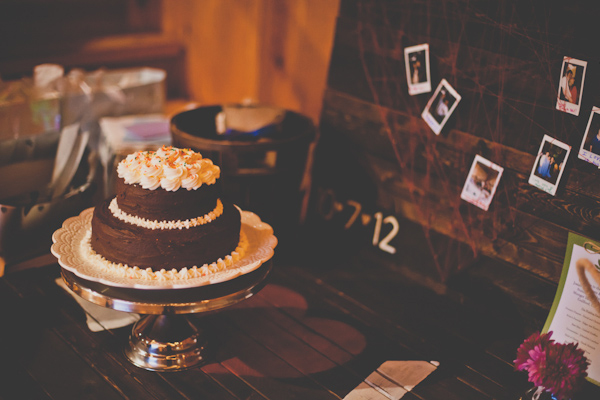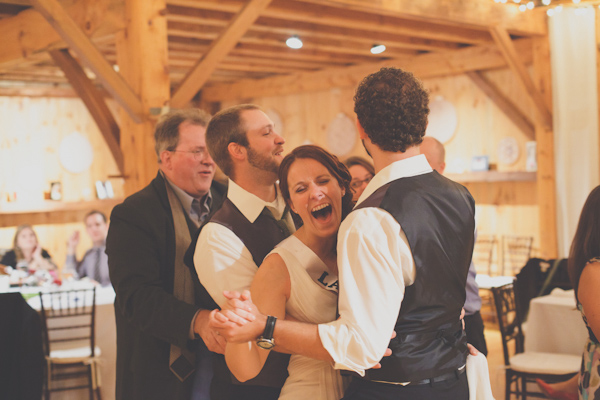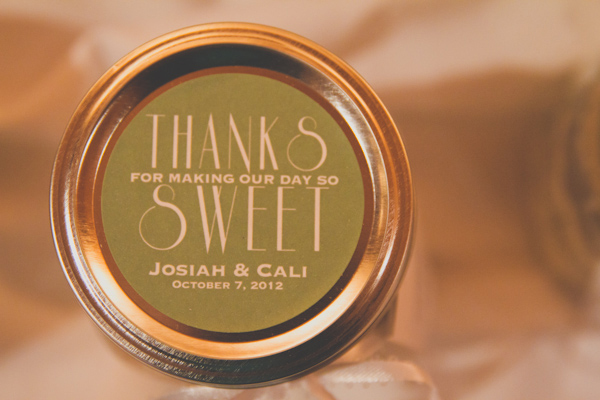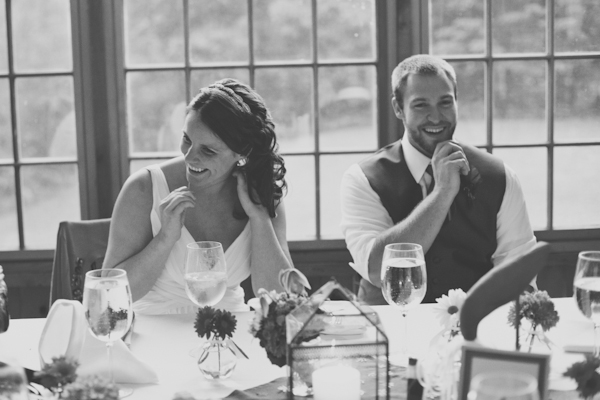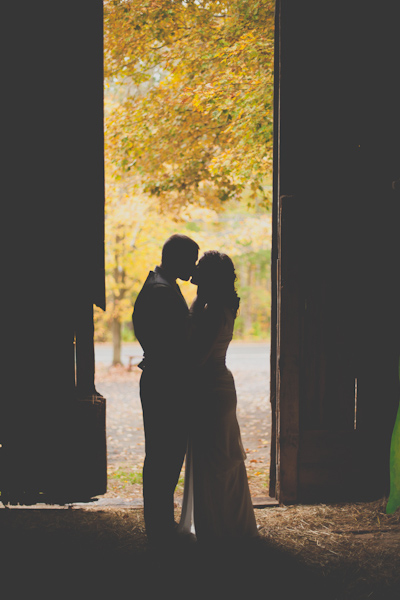 What advice do you have for couples who are considering an intimate wedding?
My advice to those planning a wedding is to personalize it – truly make it your own. We had so many homemade pieces –  from the favors, to the art on the walls, to the centerpieces. Everything in the room meant something to us rather than being a generic 'stock item' seen at other events. These handmade touches made our event even more special; our guests are still commenting about them.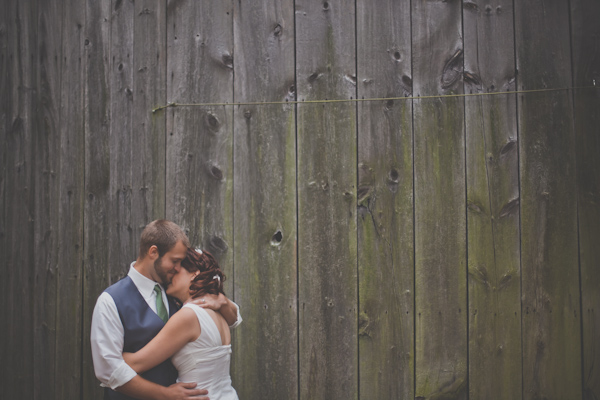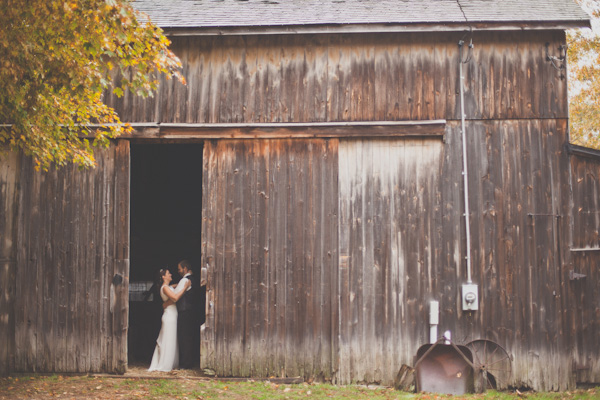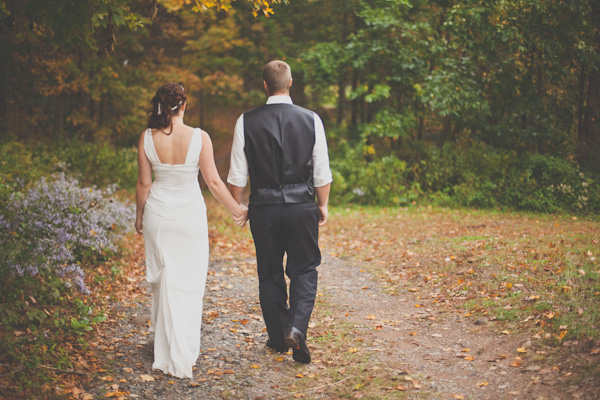 Vendors:
Caterer: Emily's Catering
Photographers: Erin White and Peter Krol from Daphne and Dean
Hair and Makeup: EG Salon in Middletown
Flowers: Green Dahlia
Day-of coordinator: Michelle Neff of Dreaming Tree