Courtney and Bradlee from Milton, Ontario, Canada, knew from the moment they got engaged that they wanted the wind in their hair and the sand beneath their toes on their wedding day. They also knew they wanted an intimate wedding.
"We didn't want the stress or hassle of planning a large wedding and all the factors that come with it. By having a smaller wedding we were able to focus on the experience for the guests who decided to come," says Courtney.
A restaurant wedding with 30 guests in Punta Cana, Dominican Republic was the perfect fit for the couple.
"It was truly magical," says Courtney.
Their fun-filled, beach wedding was captured by Katya Nova.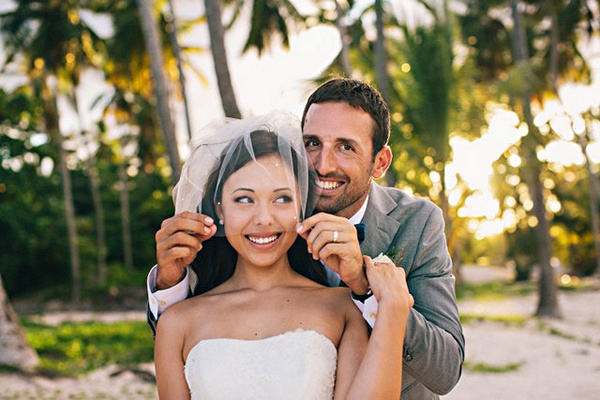 Courtney, 26 & Bradlee, 33
Punta Cana, DR
Wedding Date: November 9, 2012
Number of Guests: 29
Wedding Ceremony Location: Jellyfish Restaurant, Punta Cana, DR
Wedding Reception Location: Jellyfish Restaurant, Punta Cana, DR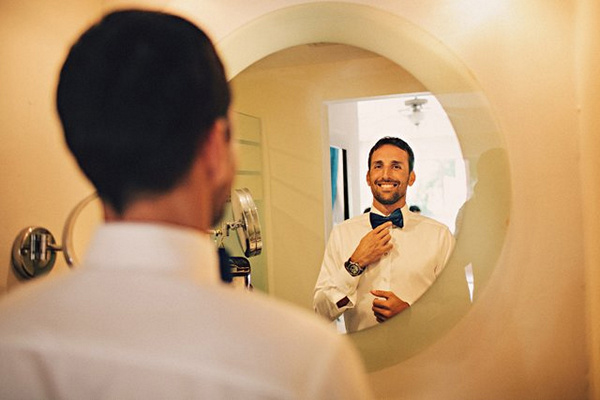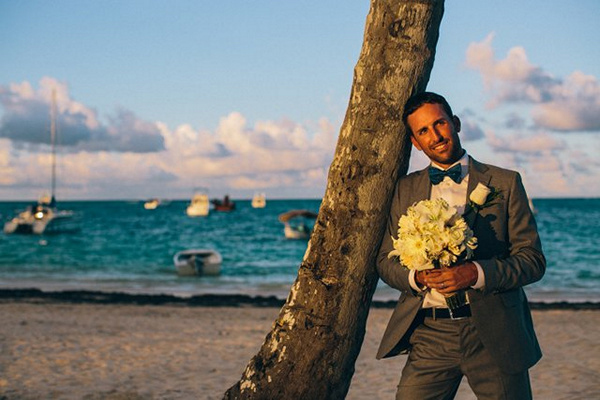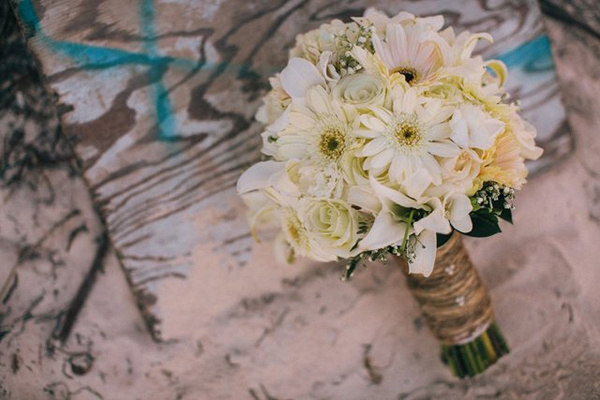 Why did you have an intimate wedding?
Bradlee and I have talked about a destination wedding since we met. The idea of the traditional church/reception combination really didn't appeal to us, and a large wedding with tons of people made both of us a little anxious. We felt that marriage is an intimate bond between two people, and we wanted to share it with people who we truly wanted to be there with us. We didn't want the stress or hassle of planning a large wedding and all the factors that come with it. By having a smaller wedding we were able to focus on the experience for the guests who decided to come.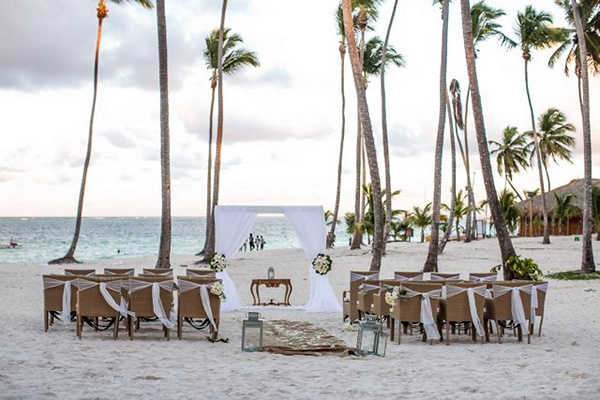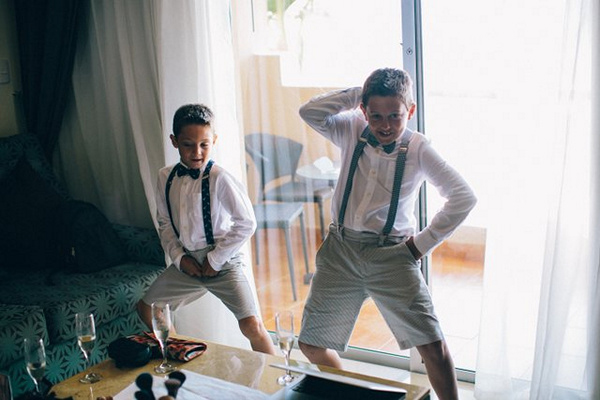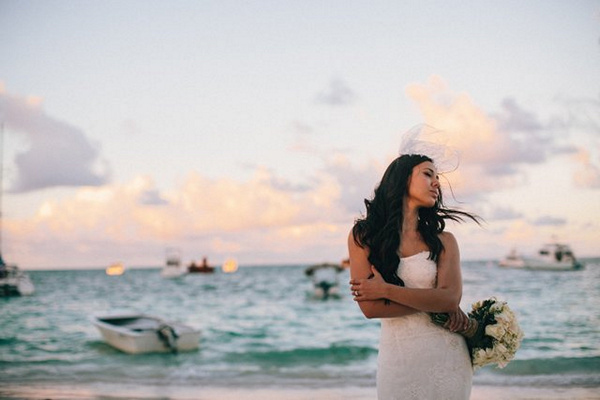 What are some the challenges that you faced planning an intimate wedding?  
Most of our challenges had more to do with the destination aspect of our wedding.  Our guest list was left up in the air until very close to the wedding because a lot of people were more comfortable booking closer to the date.  I am not good with being pushy, so although I organized a group rate with our travel agent, I really didn't want to be bothered with nagging everyone to book. This made it hard to plan for things like favors, seating arrangements, OOT gifts, and overall cost.  Another challenge is the lack of control that you feel like you have when it comes to details and planning.  All of our planning was done only through e-mail with Mayte, the amazing wedding coordinator at the Jellyfish Restaurant.  I started to stress out and worry as the date got closer because I felt like so much was out of my hands.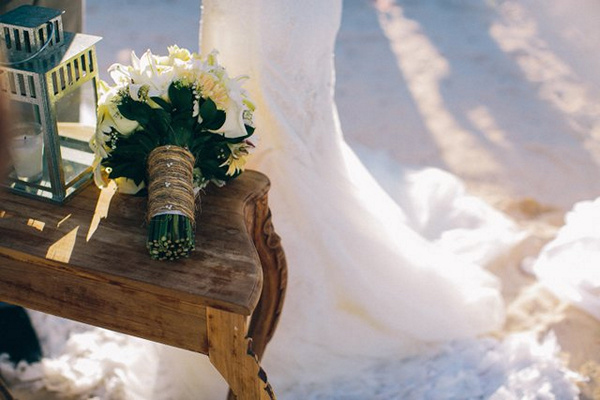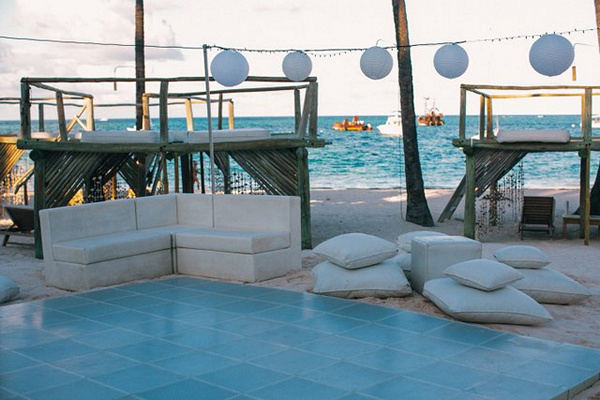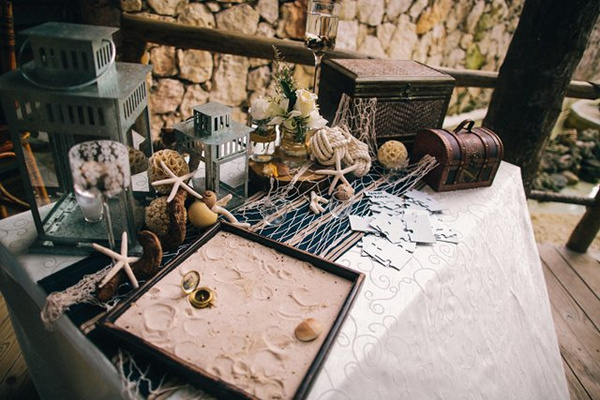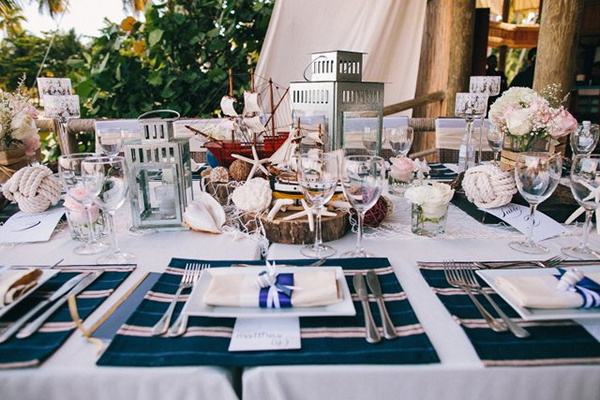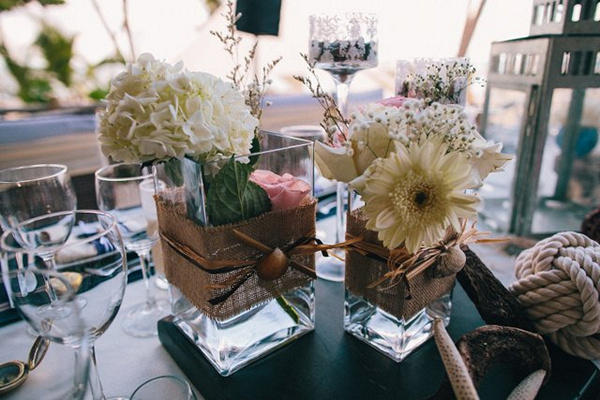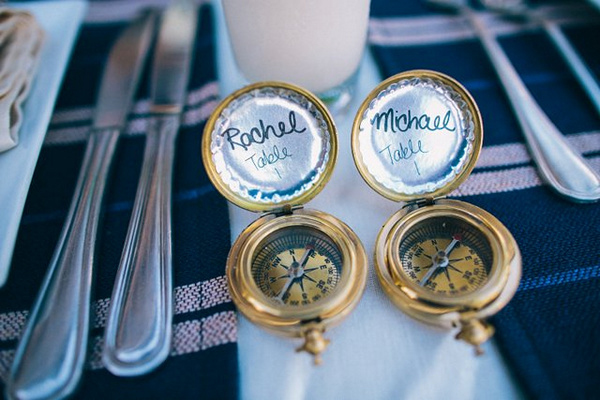 Was it difficult to pare down the guest list?
Somewhat, but in the end it wasn't a huge issue. We decided on close friends and immediate family only (aunts, uncles, cousins, and grandparents). We invited around 170 people, and being a destination wedding, the list pared itself down from there, with 29 people accepting our invitation. We couldn't have been more thrilled with the amazing group who came. Of course there was some disappointment along the way when some close friends and family who really wanted to be there (and who we really wanted there as well!) simply couldn't make it.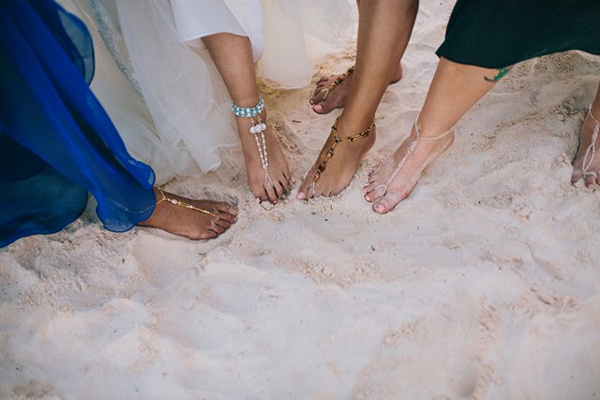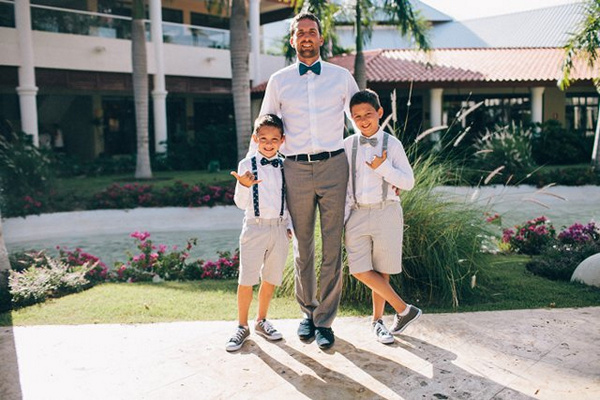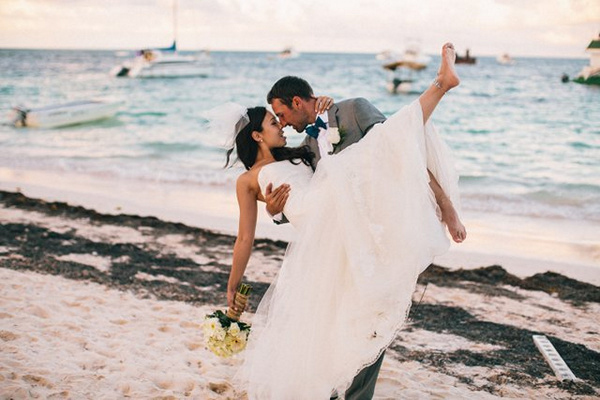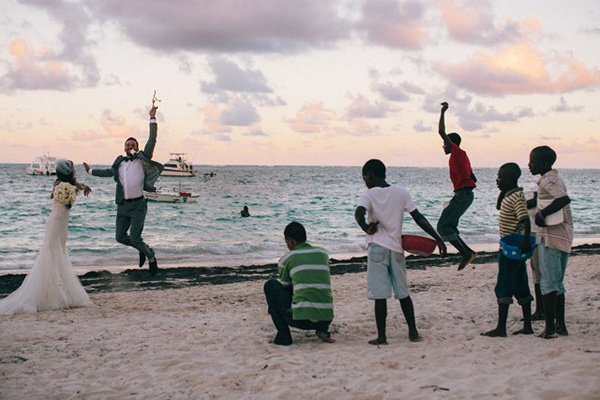 Did you have any issues with the small guest list from friends and family?
If people were offended by not being invited, we didn't hear about it! Some people who were invited might have been upset that we decided to have a destination wedding as it made it more inconvenient for people to attend. We didn't want anyone to feel inconvenienced by us and we understood from the get-go that the vast majority of invited guests would not be able to come.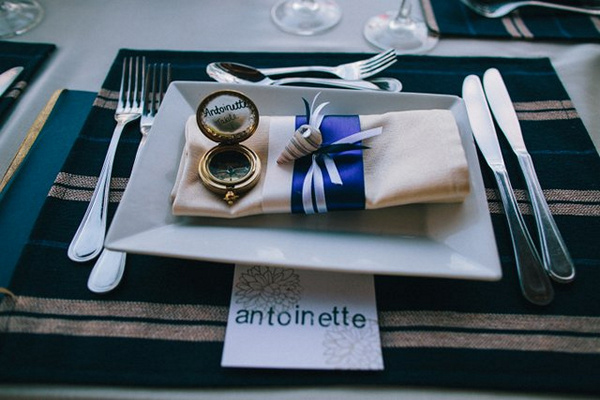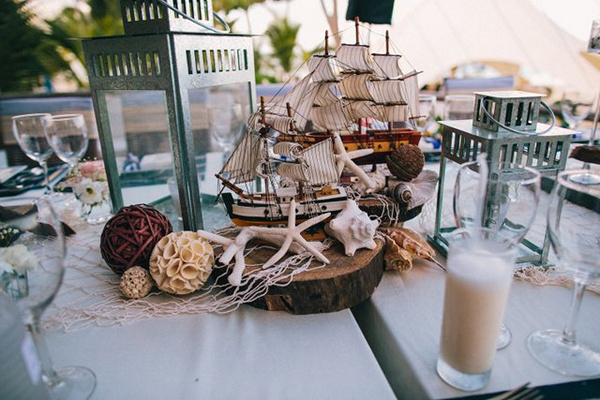 If so, how did you address them?
Again we didn't hear that anyone was offended or left out, however we had a few people who were not on our original 'formula' for guest selection express some serious interest in joining us. I took some of my extra invitations and sent them to them in the mail!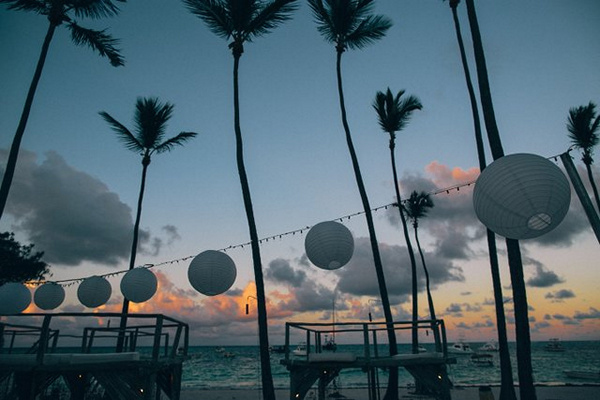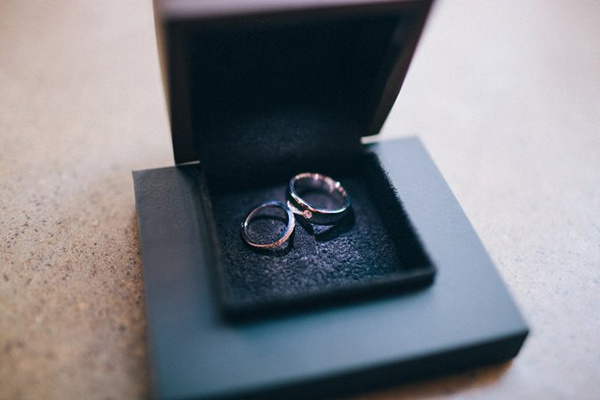 What were the highlights of the ceremony?
 Our personal vows were my favorite part of the ceremony.  Brad was shaking and stumbled over his words when he read his out.  I could barely get through my sentences without crying.  Seeing our beautiful nephews cry still makes my eyes well up. Also, the song we walked away to following the ceremony was The Gladiator theme song, "Now We Are Free" by Hans Zimmer & Lisa Gerrard.  It was an amazing song picked by Bradlee and was so completely overwhelming.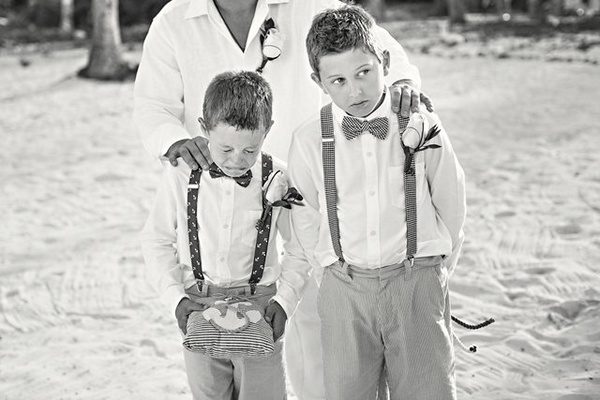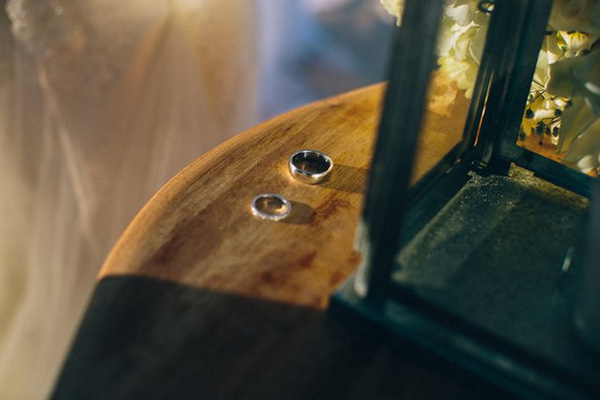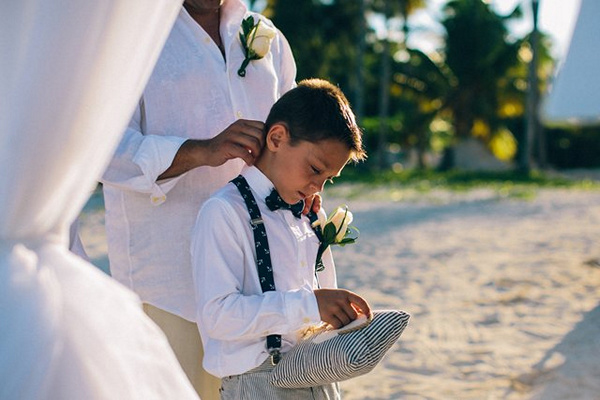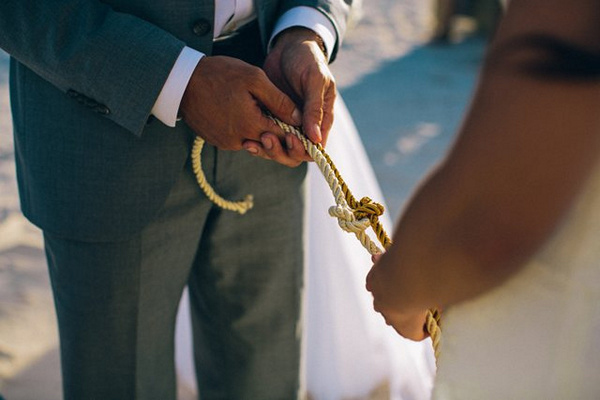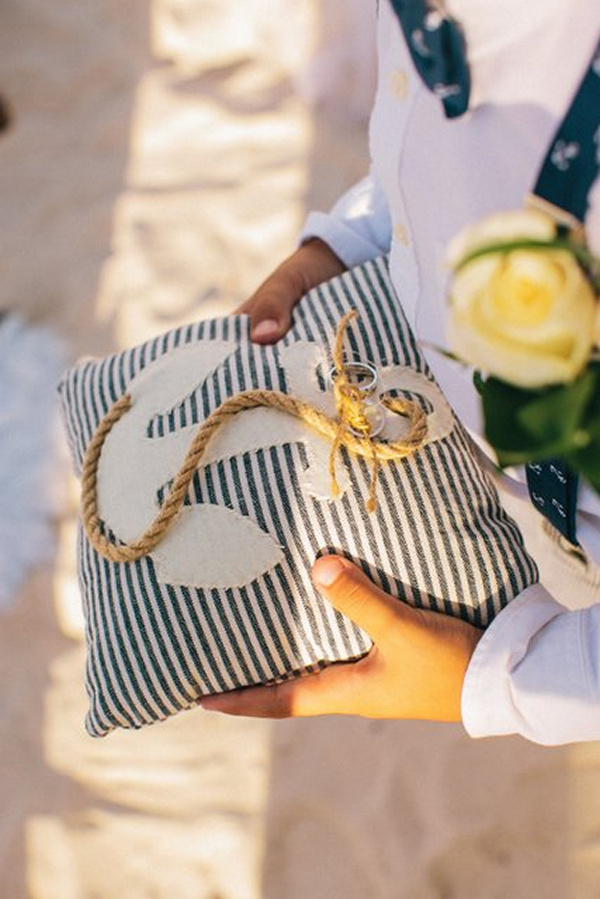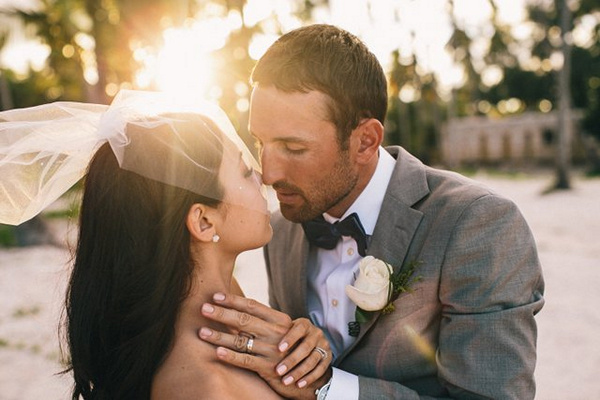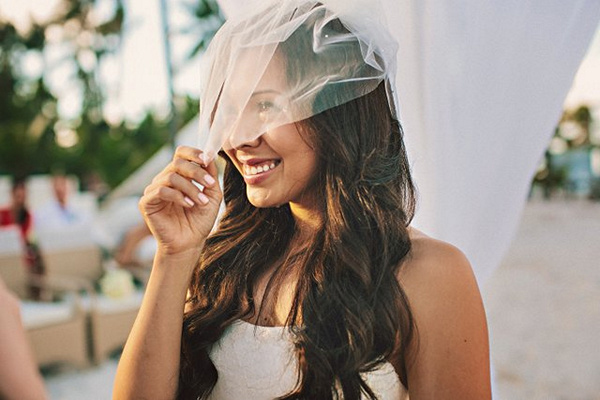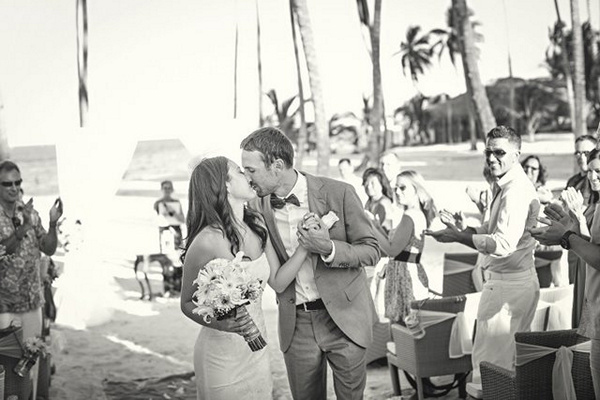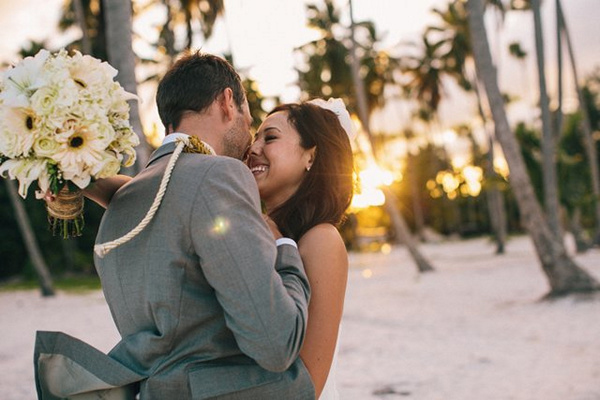 What were the highlights of the reception?
Definitely the  surprise 'Sexy And I Know It' dance by Bradlee's amazing nephews. You can see by the reaction in our faces just how surprising it was! Everyone still talks about it. The food was also spectacular and I highly recommend making a reservation for lunch or dinner at the Jellyfish if you are ever in Punta Cana.  Because of our small group size, our guests were able to order off the main menu, which Mayte printed out on booklets to match our theme.  The LED dance floor and full bar tent that were set up on the beach were an amazing touch. The fire show was a great experience and a nice surprise for our guests. Last but not least, the decor and setting were breathtaking; it was truly magical.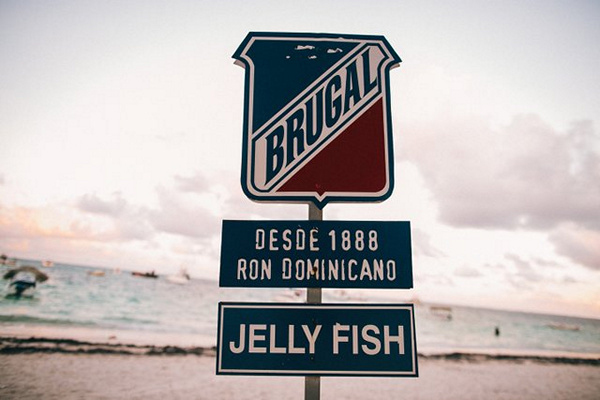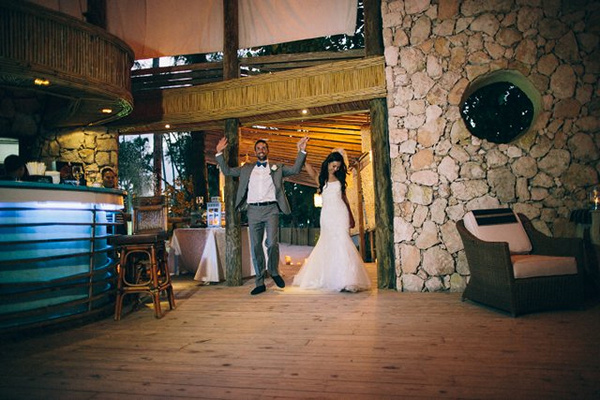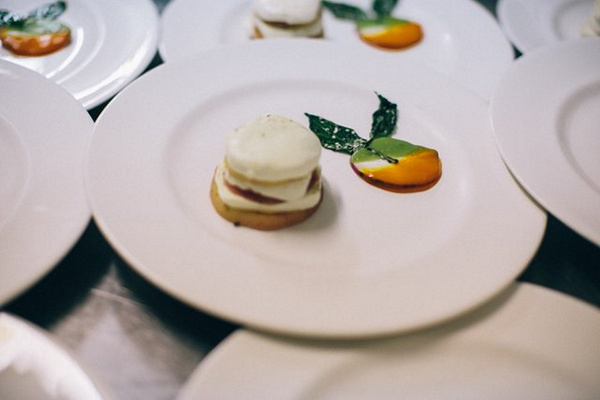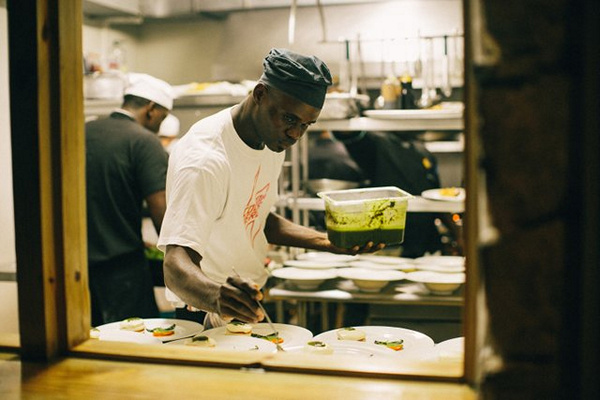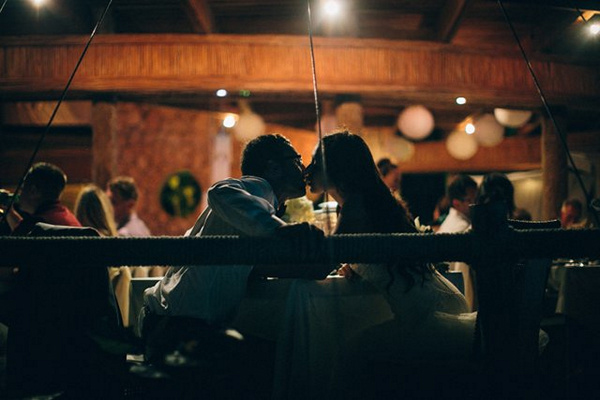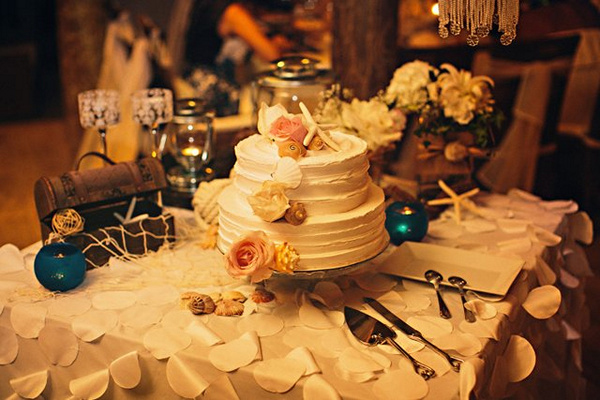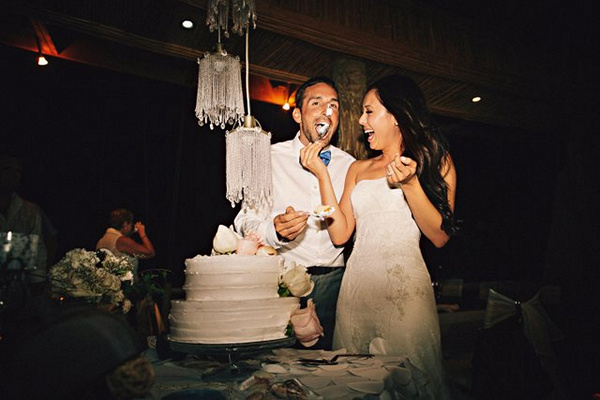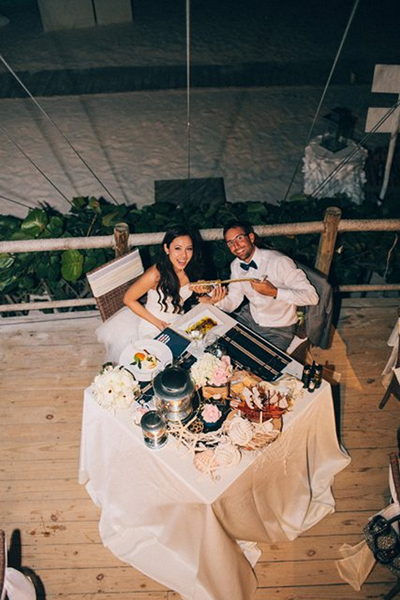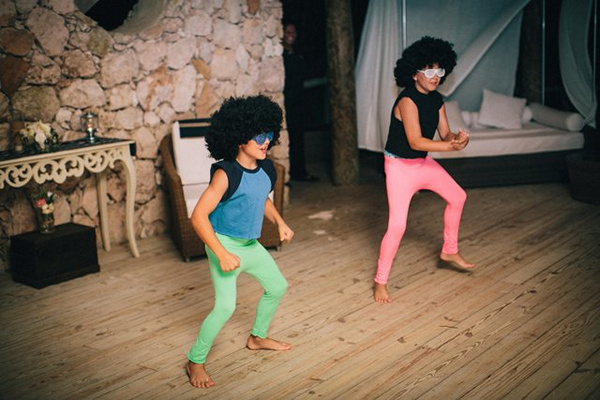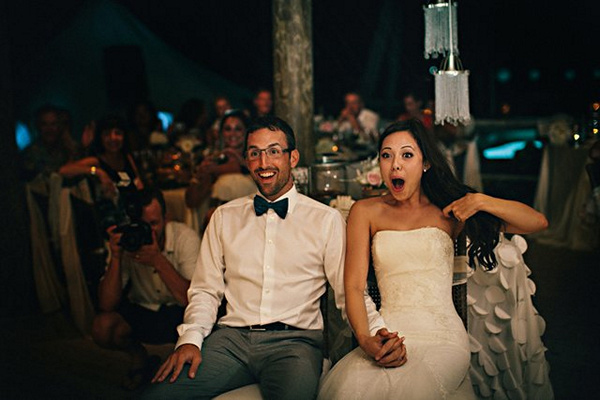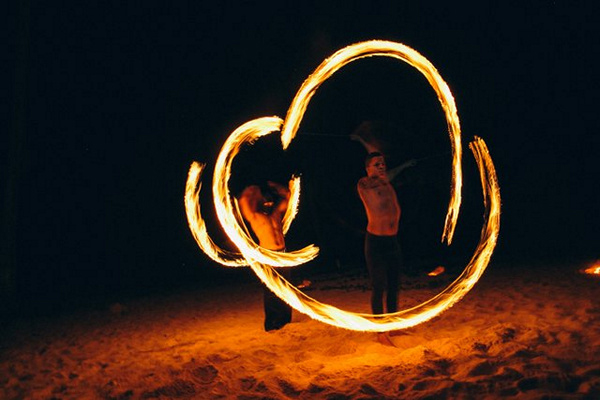 What was the best thing about having an intimate wedding?
The best part of our intimate wedding was that we were able to truly sit back and enjoy the company and soak in the day.  It goes by so fast, I can imagine what can be missed if you are focusing on trying to socialize with a large group of people.  Our guests were able to become a close-knit group during the trip by the time our wedding day rolled around. Instead of sitting awkwardly at a table where they didn't know anyone, everyone had so much to talk about and were able to relax and enjoy themselves.  We were also able to spend a lot of time with all of our guests over the course of the evening.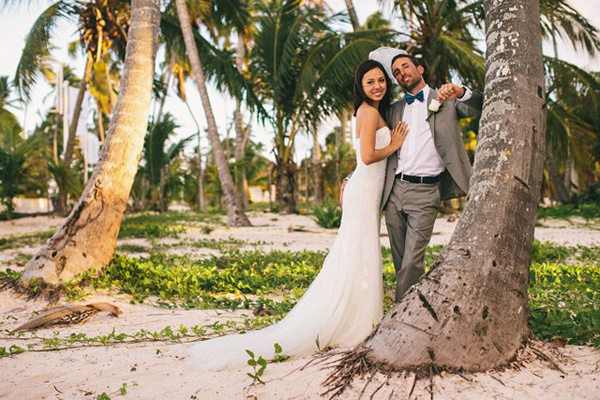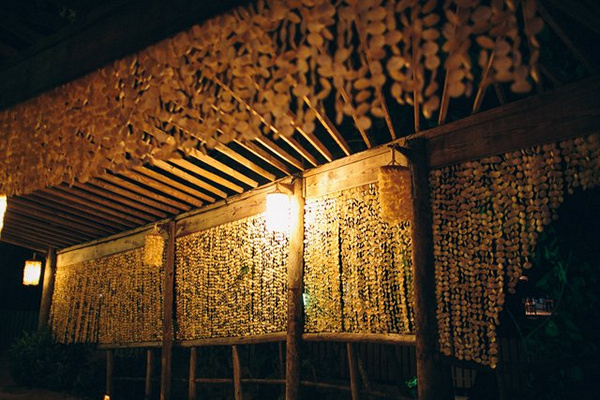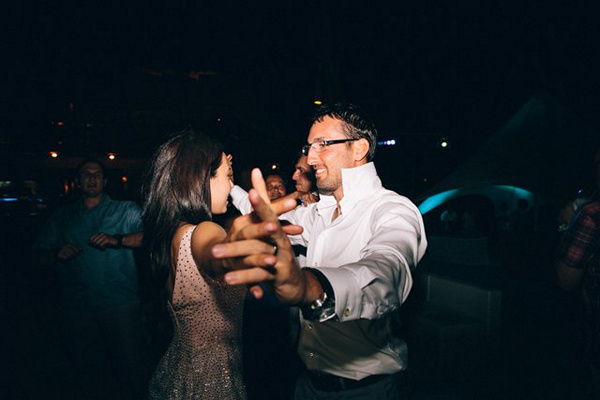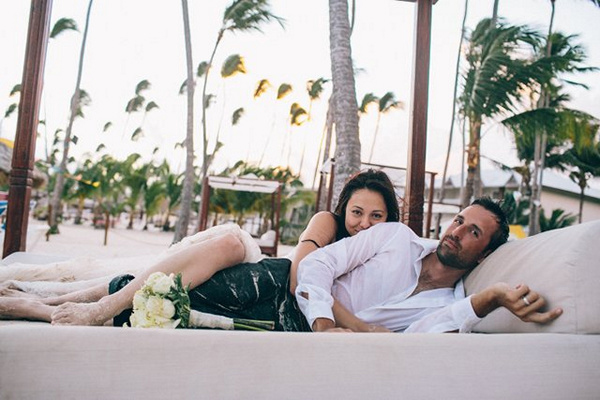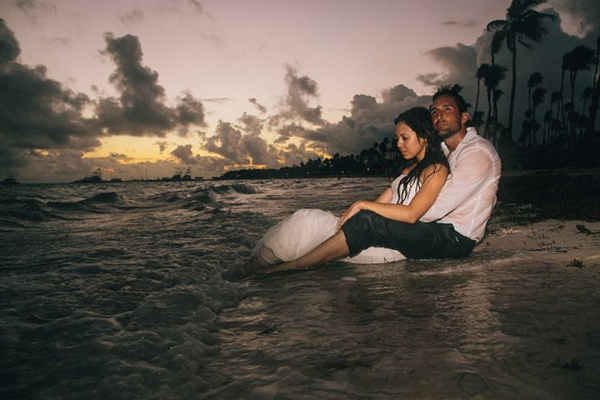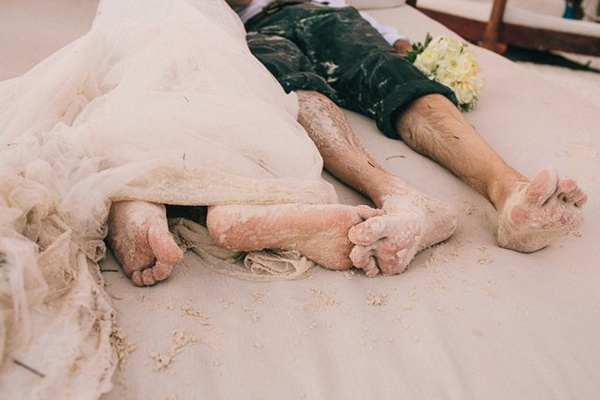 What advice do you have for couples who are considering an intimate wedding?  
Do what makes you and your future spouse happy and try not to focus on pleasing everyone.
Photography: Katya Nova
Videography: HDC Photography
Venue: Jellyfish Restaurant
Wedding Planning and Coordinator: Mayte from  Jellyfish Restaurant
Hotel: Dreams Palm Beach Punta Cana
Dress: Lusan Mandongus via Beckers Bridal
Alterations: Alice Li Alterations in Markham, Ontario
Groom's Attire: Luigi Bianchi Mantova, Eton via Blazers for Men
Best Man Attire: Tommy Bahama
Maid of Honor Dress: RW & Co.
Ring-bearer & Rope-bearer Attire:  Divine Domestication
Barefoot Sandals: Red-i by Chelsea 
Custom Dress Hanger: Handcrafted Affairs
Ring Bearer Pillow: Edgar and Aguilar Heritage
Hair and Makeup: By the bride
Bride's Garter: Garters by Kristy 
Bride's Veil: Sarah Gabriel via Pearl Bridal House
Monkey Fists: Karen's Rope Work 
Bride's Shoes: Kate Spade
Travel Agent: iTravel2000
Bride's accessories: Tiffany & Co.
Reception Dress: Marika Brose