San Francisco City Hall is not your typical courthouse building; the architecture is a feast for the eyes, which makes it the perfect setting for a small wedding.
Emi and jay (he prefers his name spelled in lowercase), opted for a stress-free elopement at this stunning venue, followed by a DIY reception with close friends and family.
"Since both of our families live far (I am Japanese and jay is Canadian) and we were moving away the next day (driving from San Jose, California to Winnipeg, Manitoba), we wanted to keep everything simple and also to give us an opportunity to say goodbye to our close friends who became our family in San Jose, California," explains Emi.
Thanks to photographer Sarah Gerber from Twenty Twenty Studios for sharing this lovely l'il wedding with IW!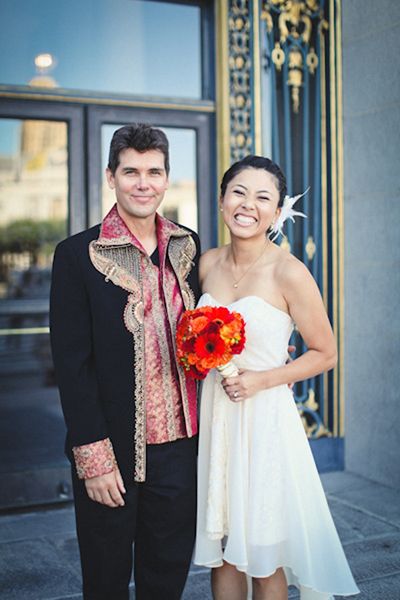 Emi & jay
San Francisco, California
Wedding Date:? August 8, 2012
Number of Guests:? 40
Wedding Cost:  $4,000
Wedding Ceremony Location:? San Francisco City Hall
Wedding Reception Location:? Friend's house in San Francisco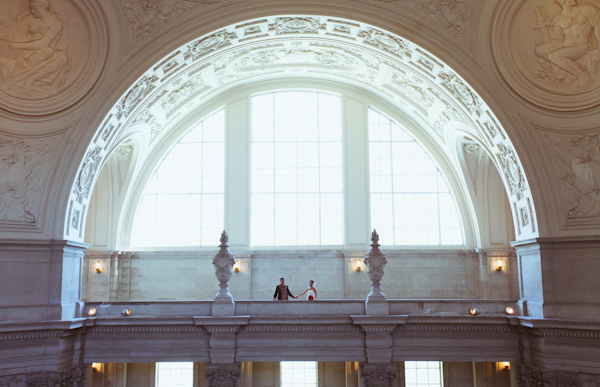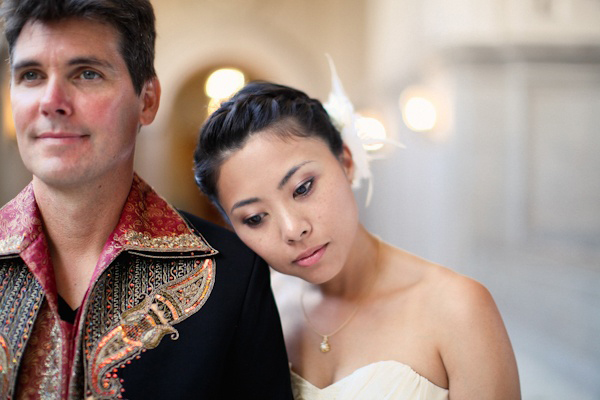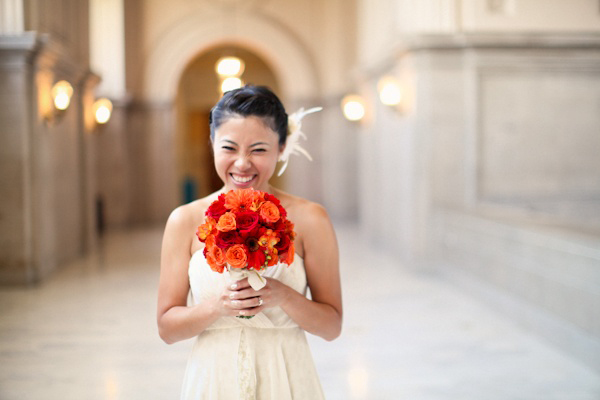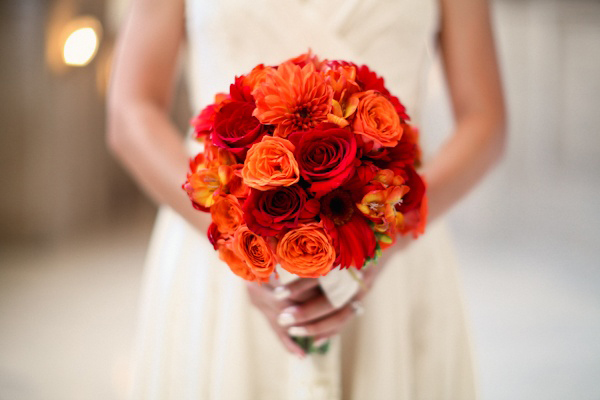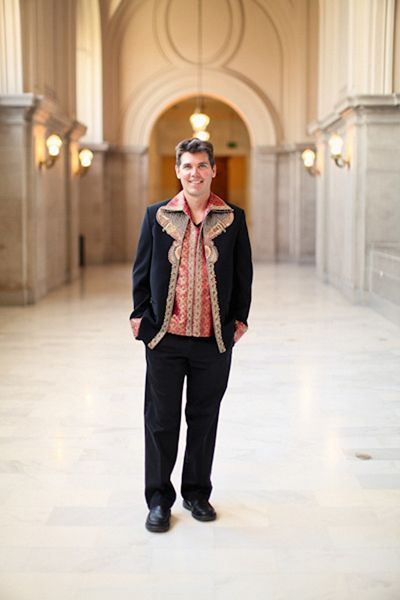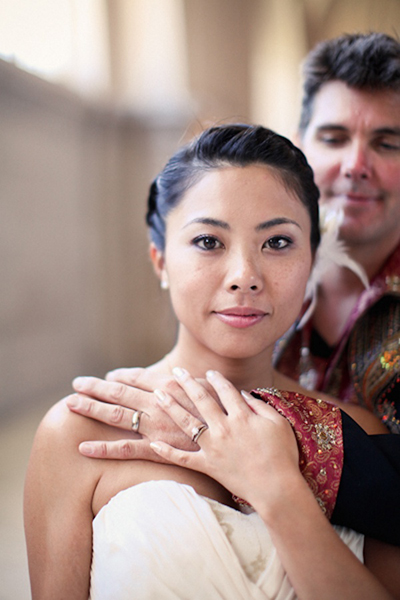 Why did you have an intimate wedding??
Originally, we were planning just to go to the City Hall with a couple of witnesses and few other friends, but our friends in San Francisco nicely offered their home for a reception and a farewell party, so it became more of an occasion. jay's dad and sister decided to fly in from Ontario at the last minutes to join us and it was awesome! They helped us pack and clean and that was one of the best part!! I am a do-it-yourself kind of person, so I did my own hair and make up, made my bouquet, hair accessory, and wedding favors.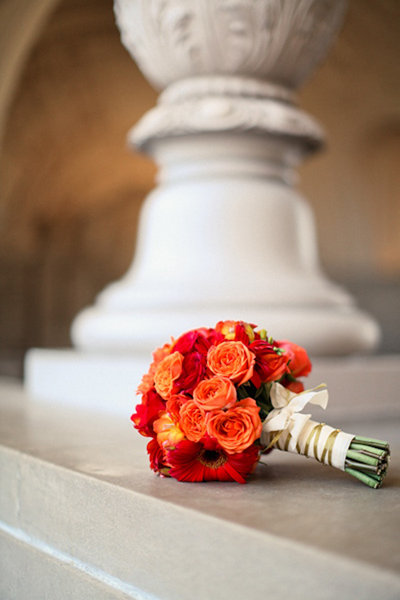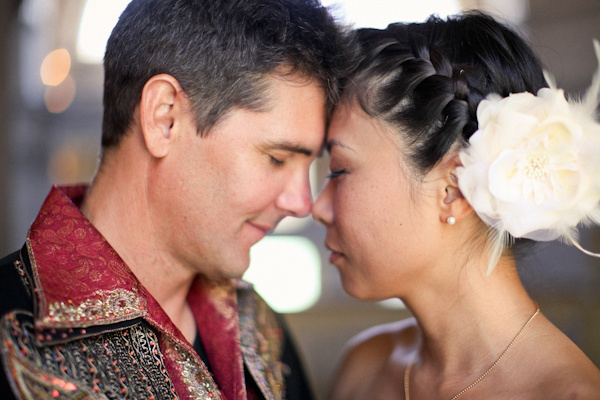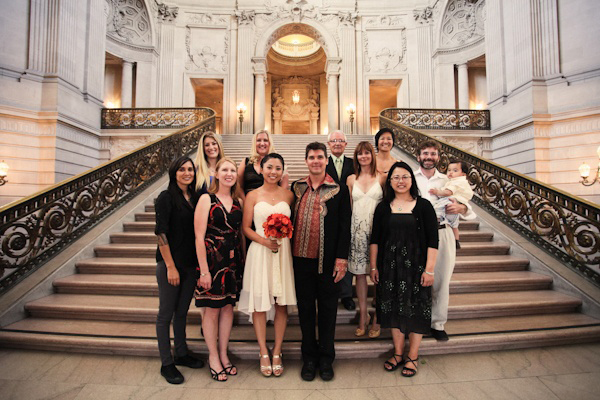 What are some the challenges that you faced planning an intimate wedding?
jay accepted a job offer in Winnipeg in June and we decided to get married so we can be together. We had to sell the house, get ready for the big move, and plan the wedding all in a couple of months. It wasn't a long enough notice for our family to attend due to difficulty arranging travel and such. When we look back, the wedding planning was actually stress-free, selling the house and packing for the move were more stressful. I think less planning = less stress. We did our invitations in non-traditional, casual way using Evite. We had such a great experience and grew even closer throughout this process. We made each other's wedding bands (yes, we melted the metal and made our rings from scratch, not just designing them) as well and that was the best intimate experience ever and we would recommend to everybody!!! The workshop is in San Francisco with a jewelry artist, Adam Clark, and he works you through the process.
Funny story – jay went to India several years back and fell in love with the suit he wore for the wedding. It happened to be an Indian wedding suit and he bought them hoping to wear them someday. He decided what he wanted to wear it for the wedding first (and a  long time ago…) so I had to plan everything around his suit to match with him (color scheme, etc…). AND, he decided to try the suit on the night before the wedding and the pants didn't even fit him anymore!!! He managed to find an old pair of black pants in the closet that worked with the jacket on the day of the wedding so it all worked out in the end. Phew… I don't think people can tell from the photos that his pants are not the matching pair for his jacket… I think the "pants nightmare" and trying to plan everything around his suit were the only challenges we had!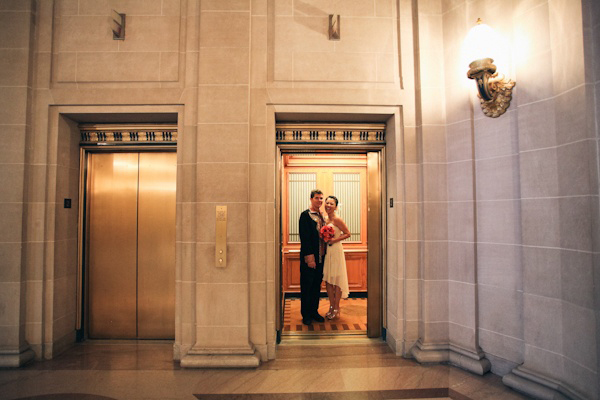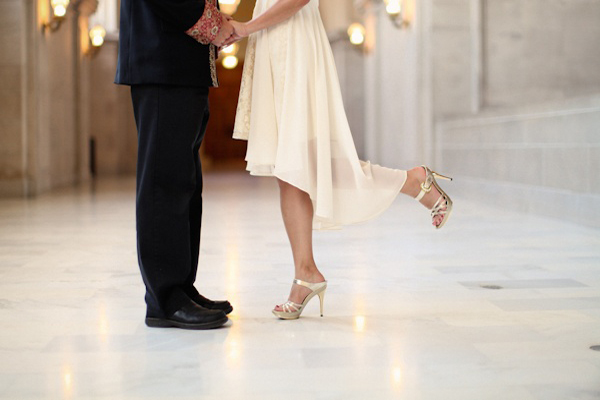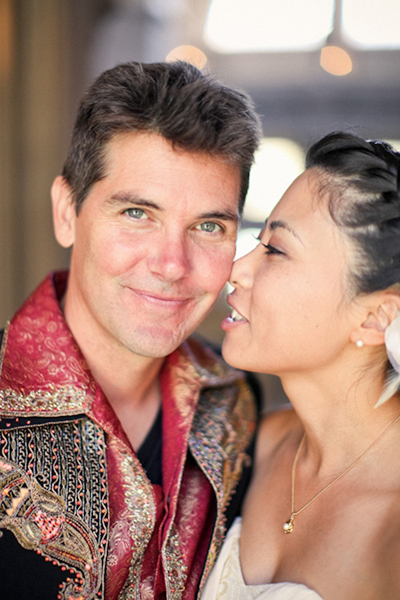 Was it difficult to pare down the guest list?
No. We are planning to have a traditional Japanese wedding in Japan and family get together in Canada next summer so family and close friends in Japan and Canada can attend. They also will be "intimate" celebrations. Neither of us cares for a big party.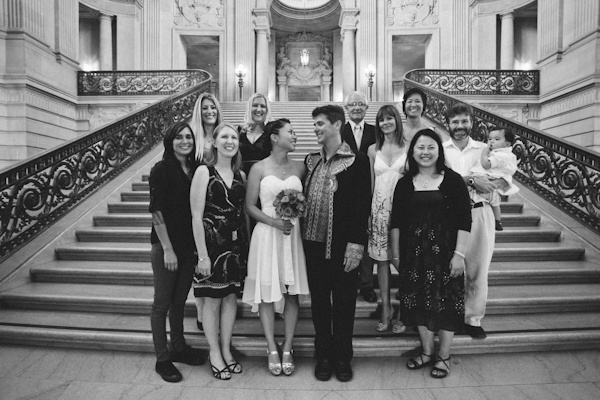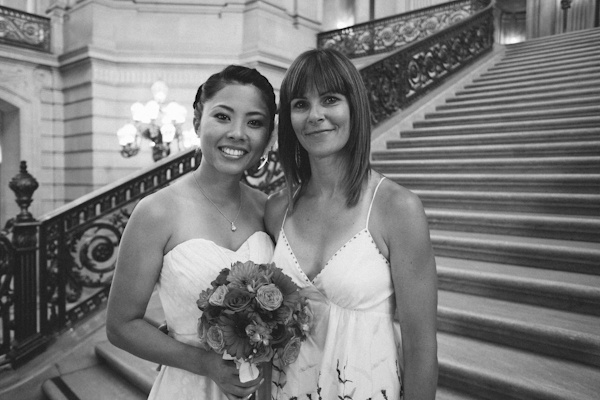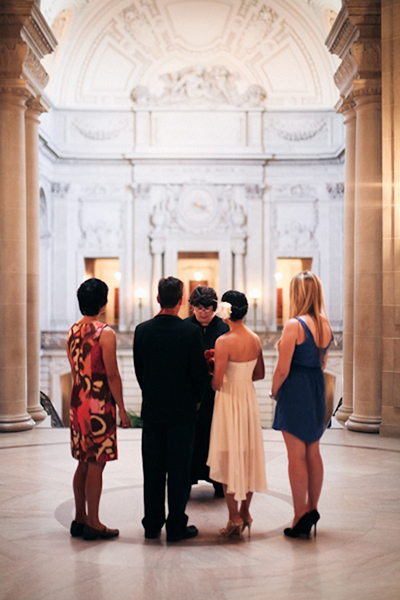 Did you have any 'issues' with the small guest list from friends and family? If so, how did you address them?
We didn't have any issues. Like we have mentioned above, we are planning to have another celebration in Japan and Canada.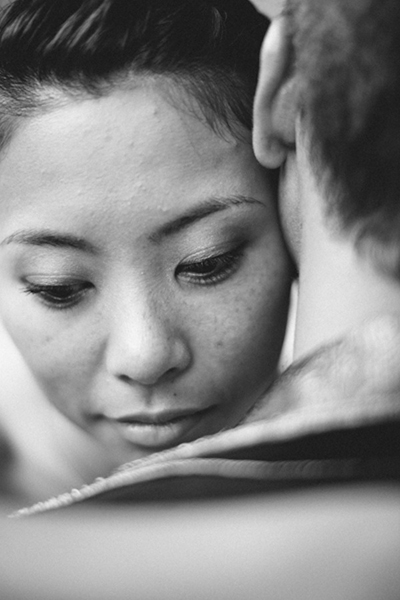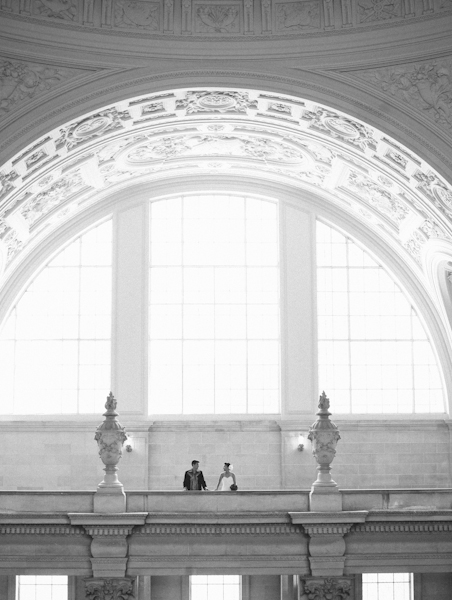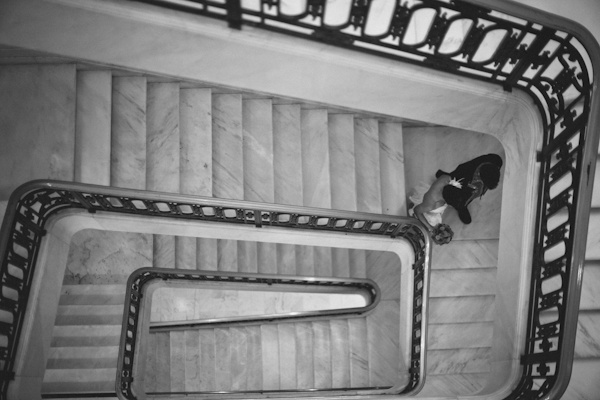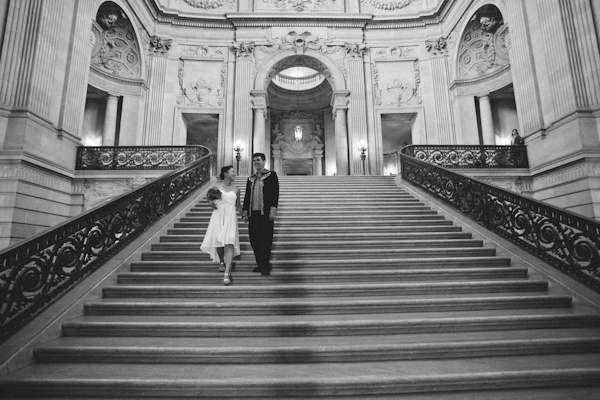 What were the highlights of the ceremony?
?It just was a magical moment looking into each other's eyes and promising our future. The words cannot explain how special we felt and how powerful it was to share that moment. We had fun "modeling" (getting our portrait photos done) after the wedding ceremony. Thank you to our photographer, Sarah Gerber! San Francisco City Hall is such a beautiful venue!!!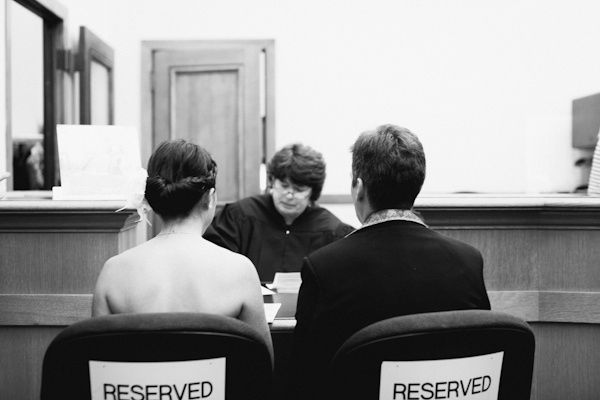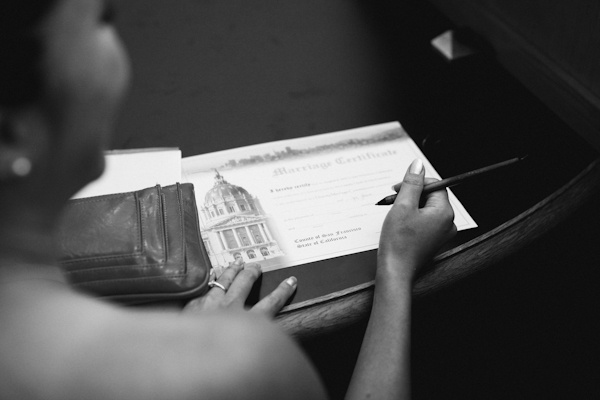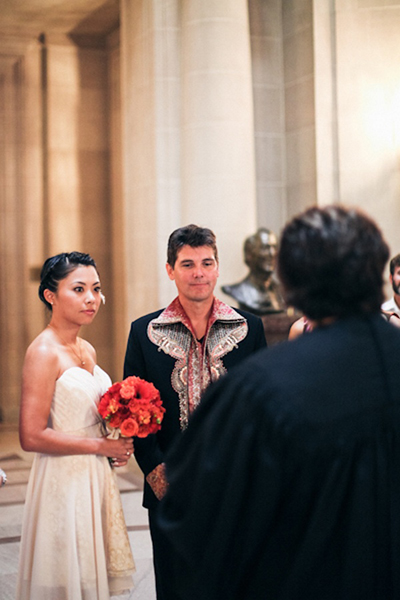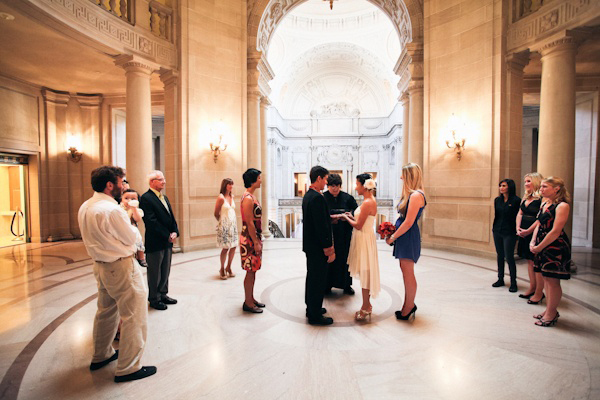 What were the highlights of the reception?
?We were able to take our time to talk to each one of the guests who attended the party and said goodbye to them individually. Food and cake were absolutely delicious and the view from our friend's house was spectacular. Since everybody there knew us very well, we could tell their thoughtful wishes and kind words were very sincere. Friends giving toasts and jay giving speech were one of the most beautiful and memorable moments.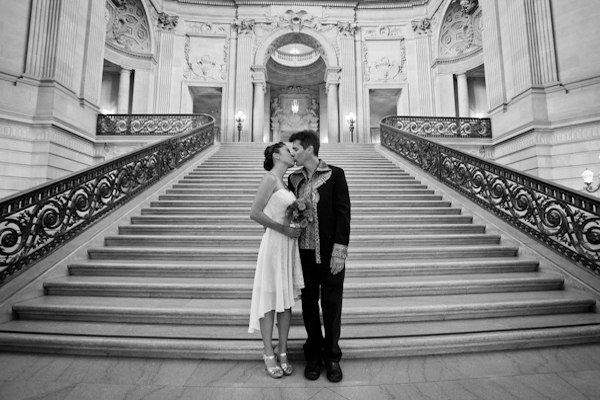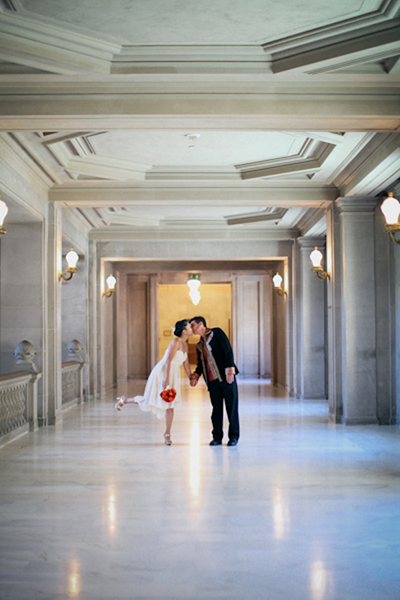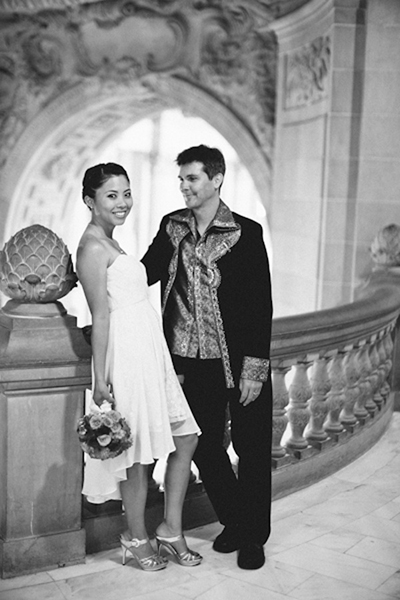 What was the best thing about having an intimate wedding?
We were able to spend our energy focusing on each other and concentrate completely in the reason why we were there. The wedding is about the couple rather than just a huge party – the meaning didn't get lost in the big affair. It felt great to be at ease and free from stress and headaches. We were able to take our time and talk to each one of our guests who attended instead of trying to make our way around quickly and not remembering what and who we talked to at the end of the night. It was exactly what we wanted.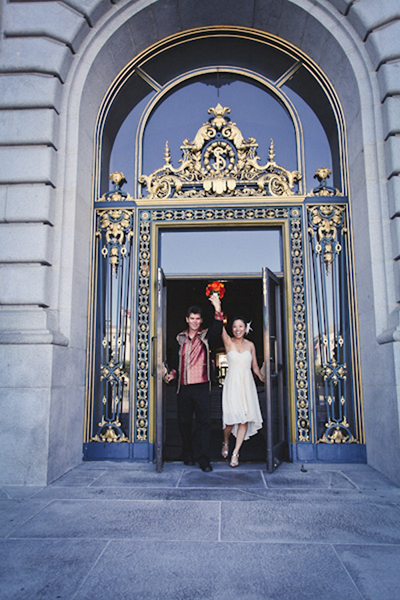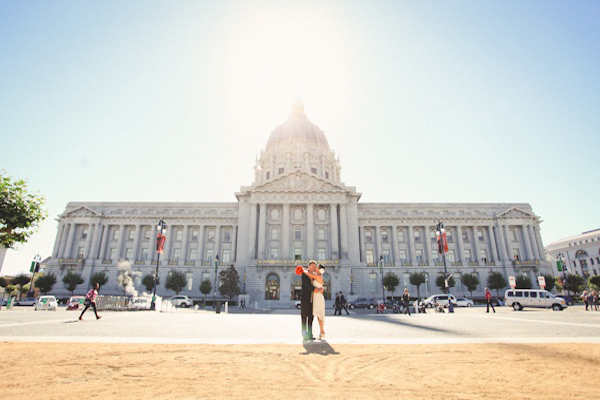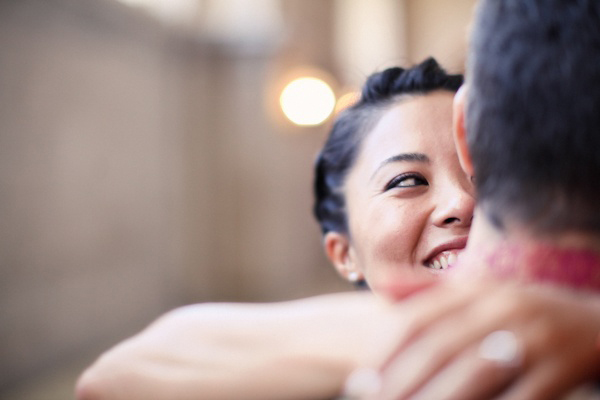 What advice do you have for couples who are considering an intimate wedding??
Do what feels right for you and be sure to weigh the things that are most important to you. If it is having an intimate wedding, go for it!! It is your day and people should understand and be supportive. Just have fun!!!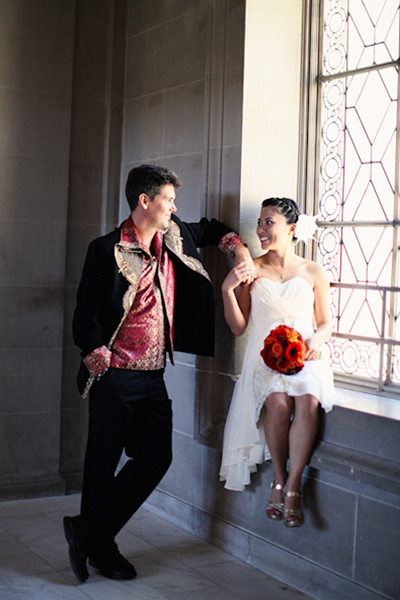 Vendors
Photography: Sarah Gerber
Wedding cake: Susie cakes in San Francisco (we had a red velvet cake)
Food: California Table (chef is Melissa Axelrod)
Wedding ring workshop: Adam Clark