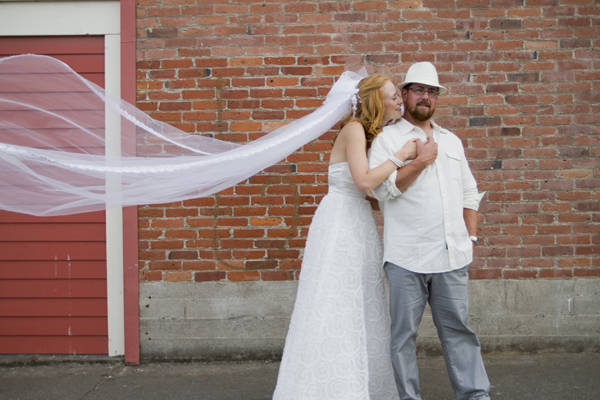 Alicia, 26 & Shaugn, 39
Victoria, British Columbia

Wedding Date: August 21, 2011
Number of Guests: 48
Wedding Cost: $6,500. This cost includes photography, gifts for the wedding party, limo, the ceremony and reception with open bar, transportation from our home in Vancouver to Victoria via ferry, and our stay in a local bed and breakfast, The Oak Bay Guest House.
Wedding Ceremony Location: garden of groom's mom's house in Victoria, BC
Wedding Reception Location: garden of groom's mom's house in Victoria, BC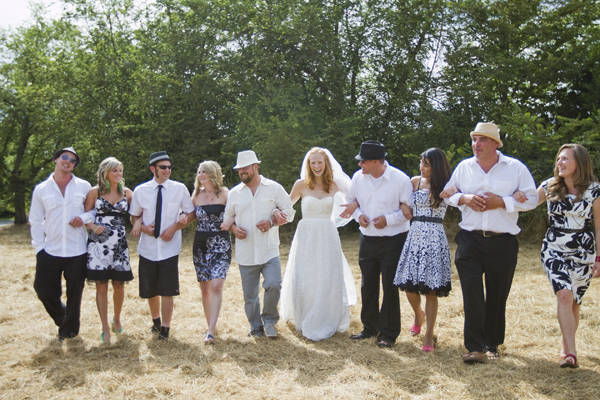 Why did you have an intimate wedding?
We decided on an intimate wedding because we didn't want the reason for the marriage to get lost in the day of the wedding. We wanted a true celebration that felt comfortable and fun with our closest family and friends.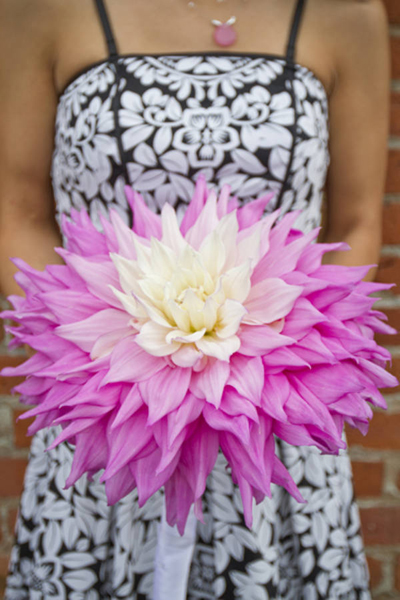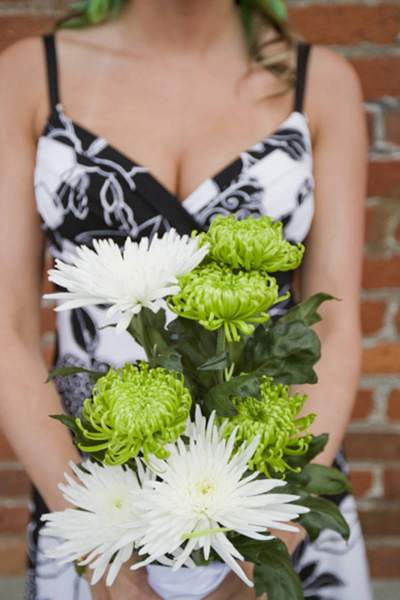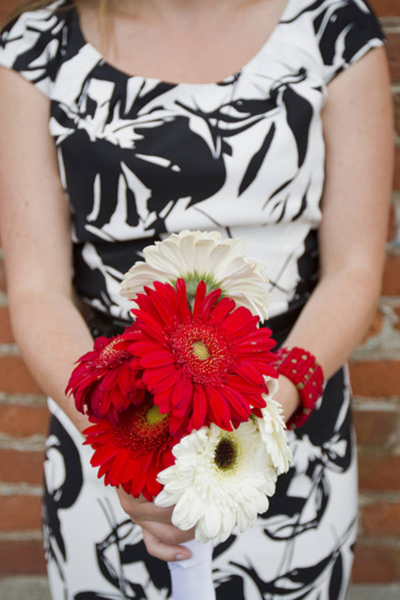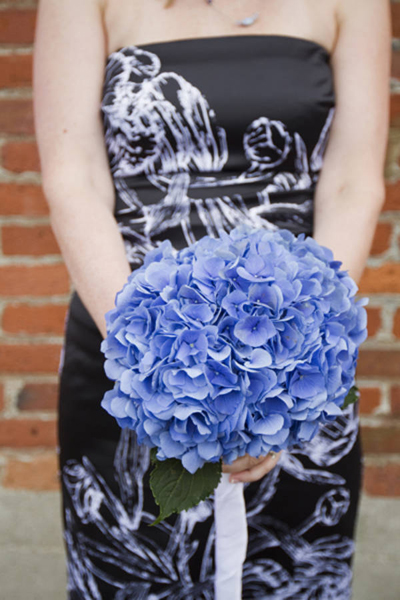 What are some of the challenges that you faced planning an intimate wedding?

Well, we certainly tried to stay away from wedding traditions, however each of us wanted to take certain aspects and apply them to our wedding.  For example, Shaugn really wanted a limo to carry the wedding party and our photographer, Tegan McMartin, to our photo spots.  He also wanted a full meal and bar.  Alicia wanted a beautiful gown, and a wedding party with four bridesmaids!  The garden and flowers were so important to us as a couple as our love of horticulture was a feature we wanted foremost in our celebration.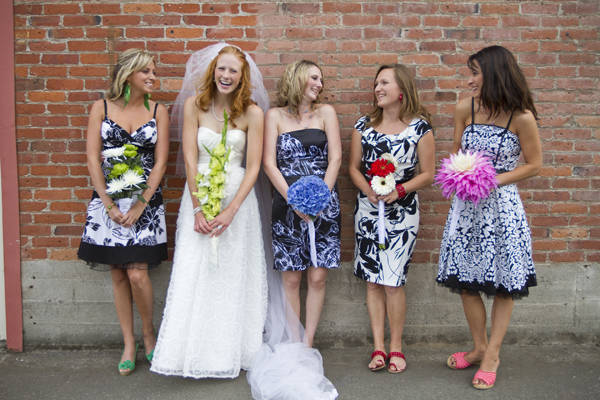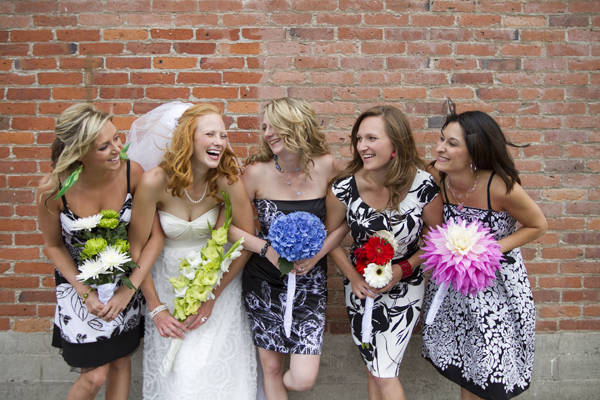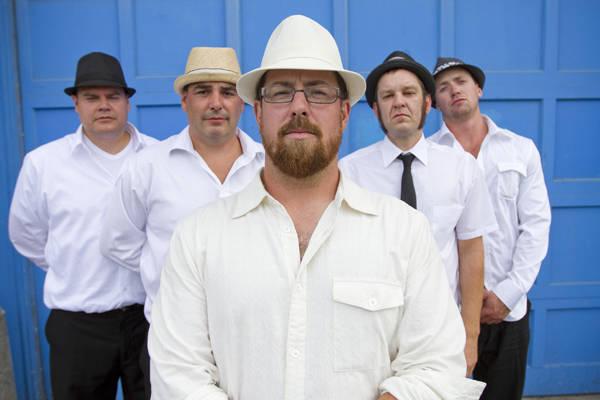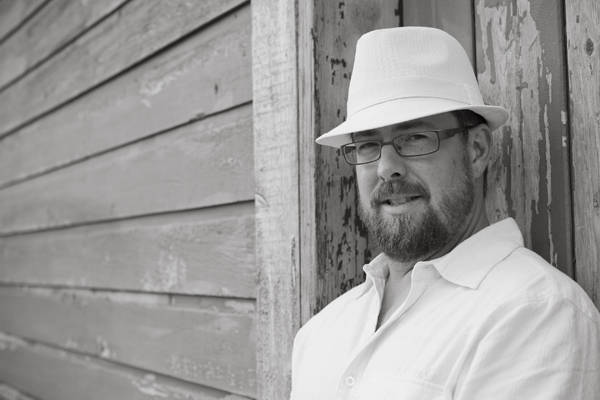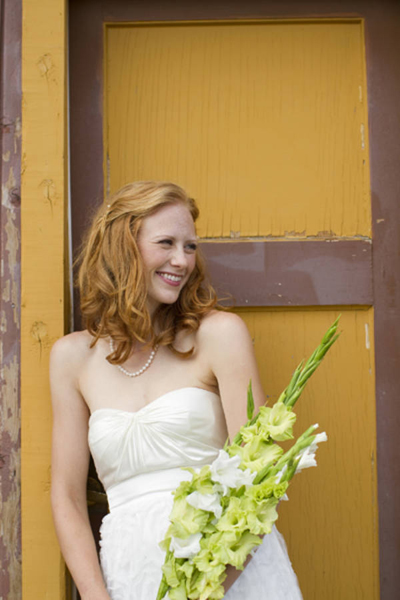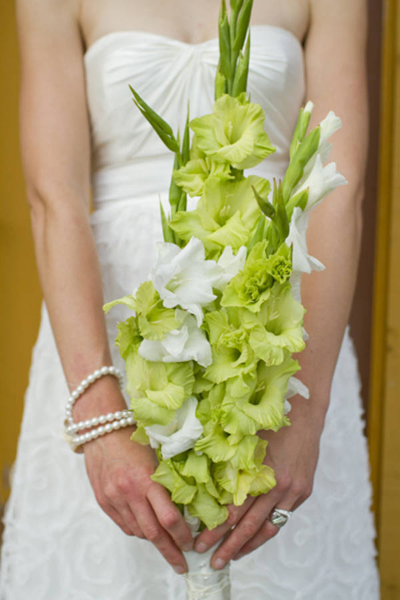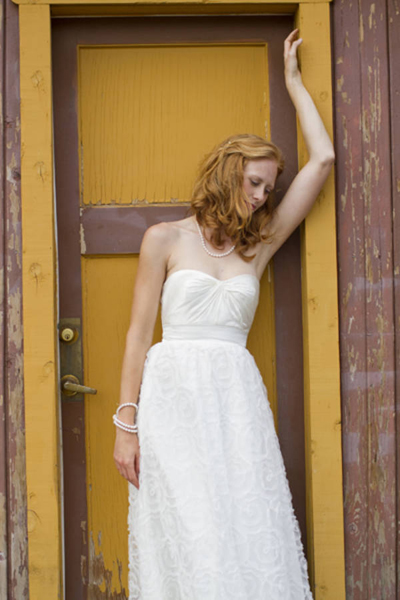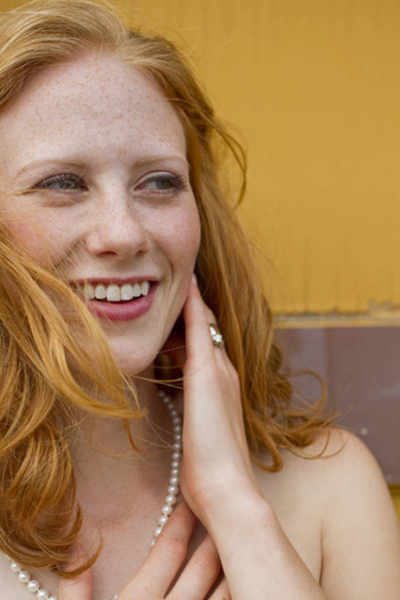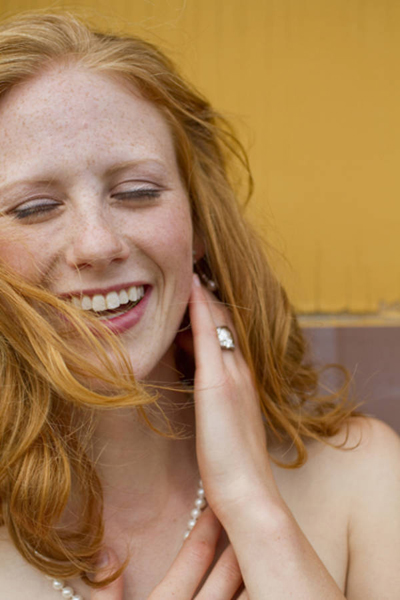 Was it difficult to pare down the guest list?
Yes. We made a firm list before we told anyone about the engagement and stuck to that list.  Both of our immediate families were very good about listening to our wishes and due to that really contributed to the magic of the day.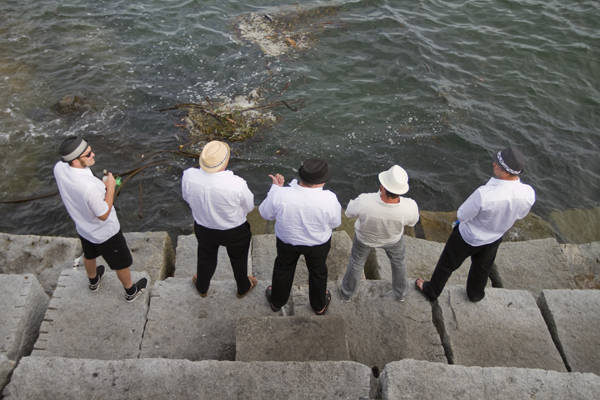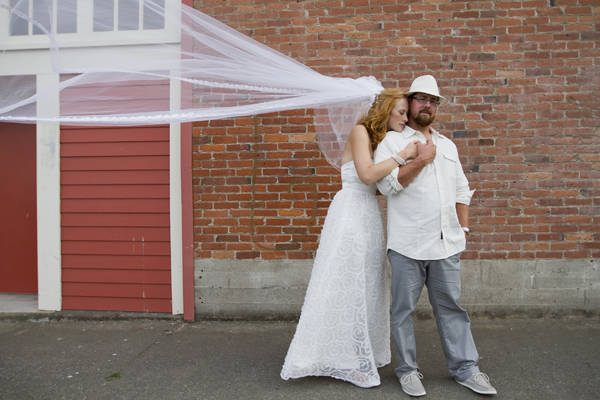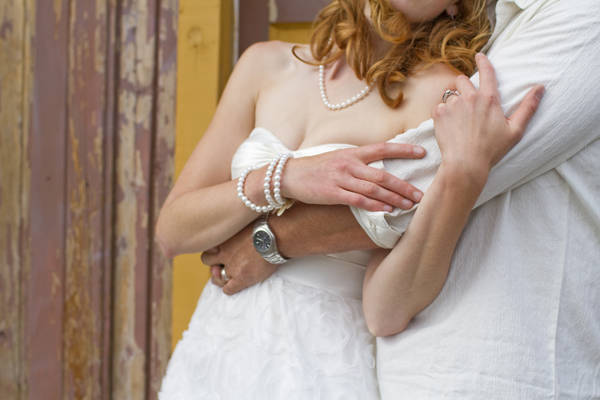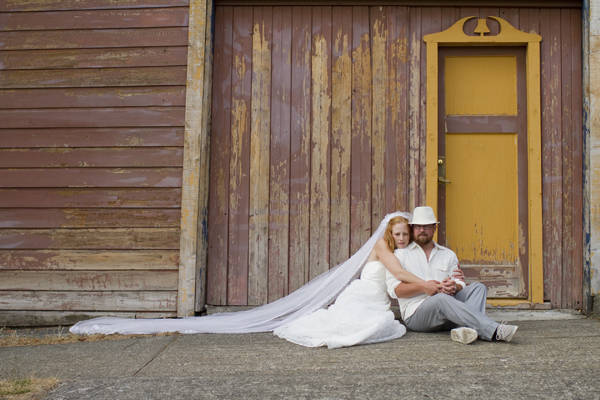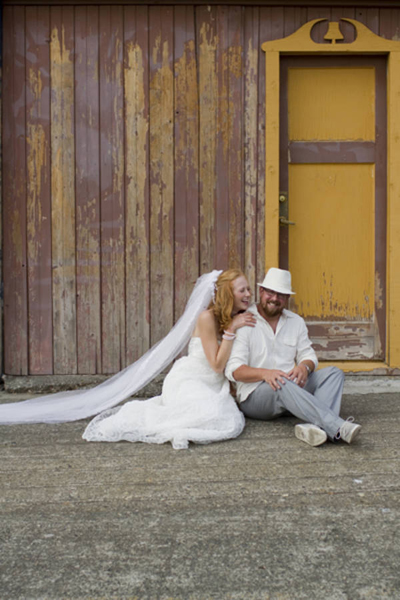 What were the highlights of the ceremony?
The limo ride with our closest friends was so much fun!!! Tegan really helped us relax and enjoy the photos. Alicia's aunt Louella put so much time and thought into the ceremony, drawing on personal experience and her knowledge of us as a couple.  She really touched our hearts with her kind words.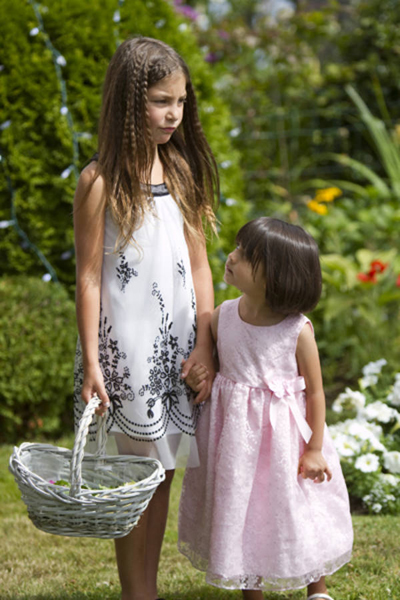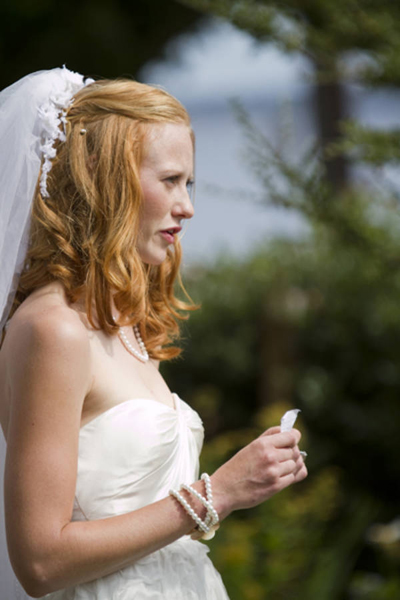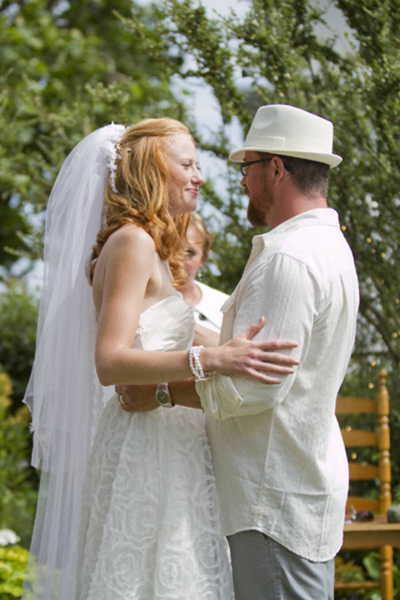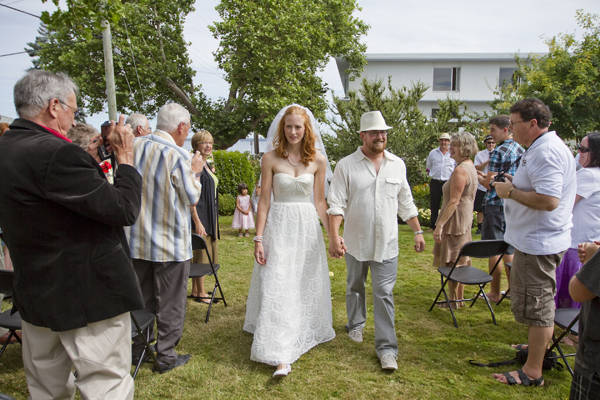 What were the highlights of the reception?
The ease of it all. Because the ceremony and reception had to use the same space, the yard had to be reorganized when the bridal party left for photos. Shaugn's sister supervised the rearranging of tables and chairs, then when we arrived back everything was perfect!! Everyone had pitched in to rearrange, the whole evening felt like a family getting together to have a garden barbeque.
We managed to save a lot of money due to the generous nature of our family and friends. Shaugn's brother-in-law, sister and their kids sourced, prepared and served all the food.  The menu was complete with appetizers and wine, followed by dinner with a keg and hard bar. The keg was a gift from one of our groomsmen who works for R and B Brewery. The cake was red velvet, a recipe in Alicia's family for generations and designed by Alicia's mom. The centerpieces were handmade and locally sourced by Alicia and Shaugn's moms,  driftwood with moss and candles. The garden itself is a labour of love by Shaugn's mom and is immaculate and stunning. The decorations were a combination of old and new pieces from both extended families and elaborated with flowers chosen by Shaugn's mom and sister. The bride's bouquet was created from a selection of gladiolas chosen by the groom's mom and arranged by the groom's sister. The bridesmaids' flowers were chosen by Alicia and purchased at a local flower shop, Oak Bay florist, and wrapped by Alicia. The entertainment was provided by Shaugn's family and a heart warming rendition of Stand By Me was performed by the groom's brother in law and nephew as we walked out. Transportation for out of town guests was accommodated by the bride's aunt and uncle, and dad. Everyone pitched in to make our day extra special.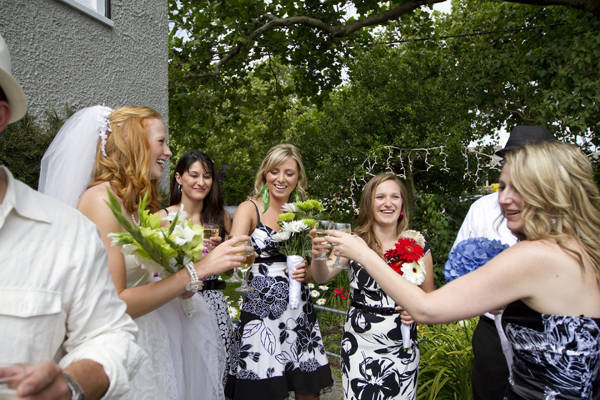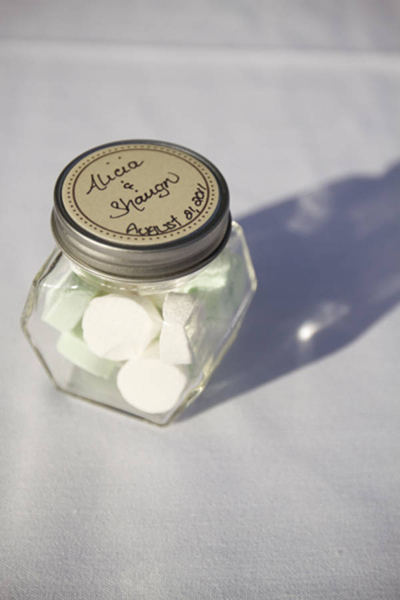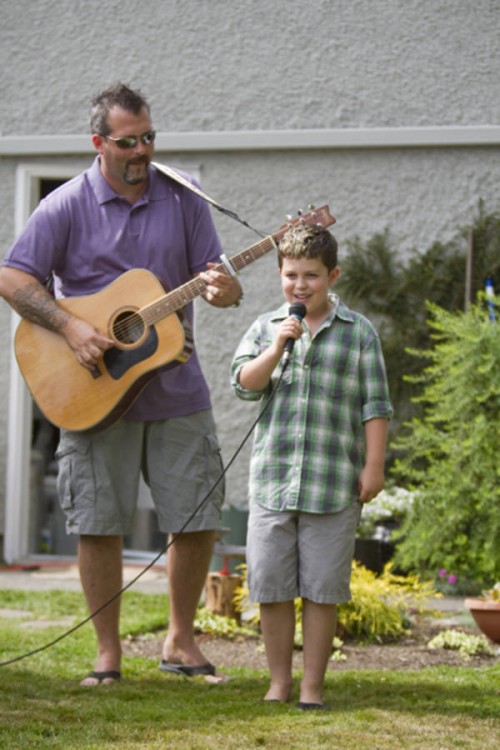 What was the best thing about having an intimate wedding?
Getting the opportunity to talk to all your guests. Most of our guests traveled a great distance to be there, and we had time to connect with all of them.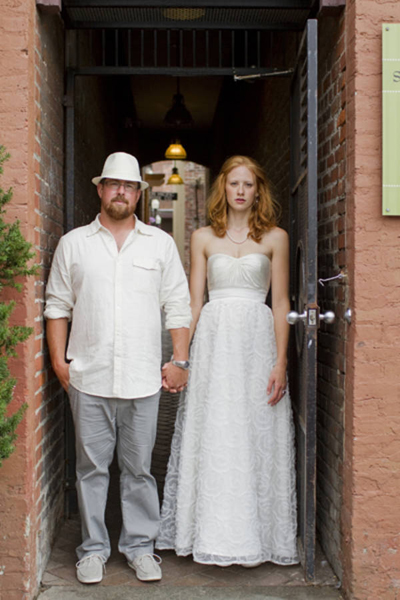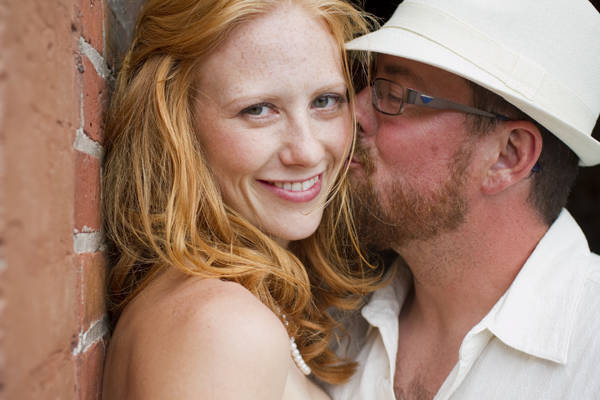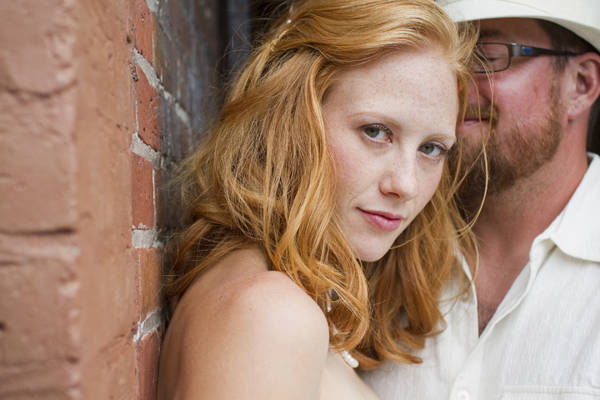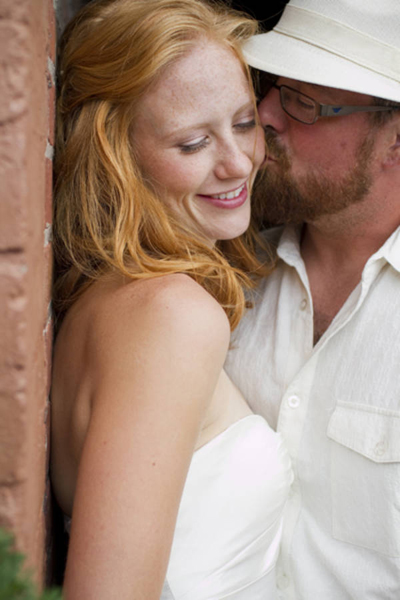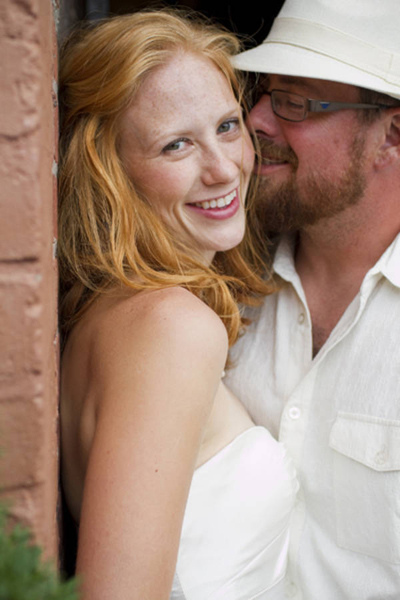 What advice do you have for couples who are considering an intimate wedding?
You already know what you want. Don't get distracted by all the marketing and products for weddings. Remember that it is your wedding – you need to be happy with the result.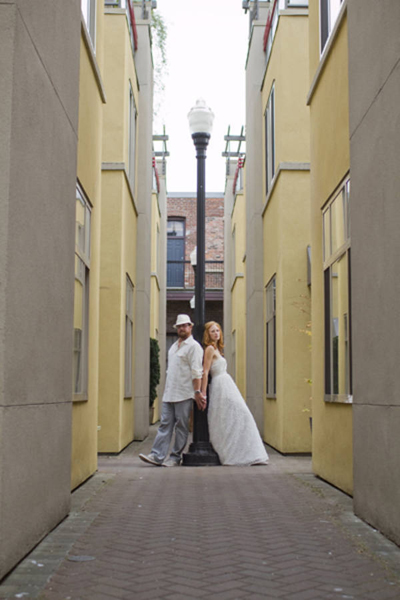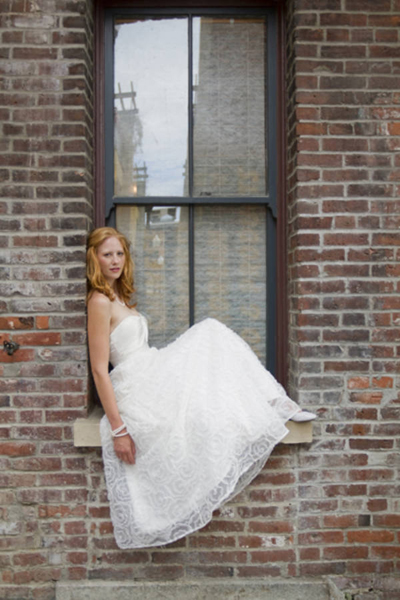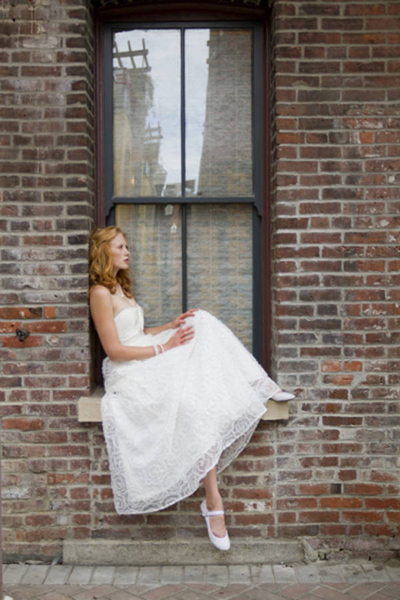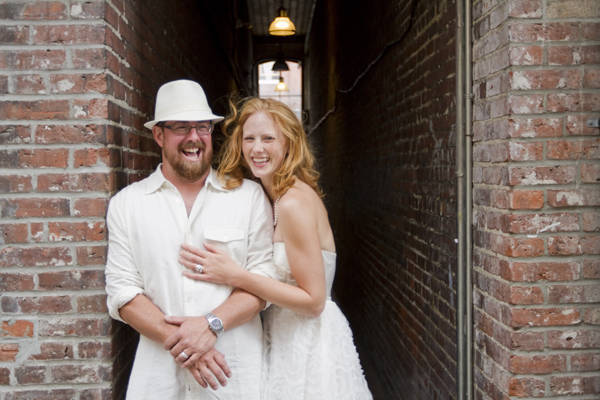 Vendors:
Photography: Tegan McMartin Photography

Flowers: Oak Bay Florist

Hair: Fish Hair Salon
Makeup: MAC

Bride's dress: Le Chateau (Bride's veil was Alicia's mother's from her wedding!)

Drinks: R & B Brewing Co.
Accommodation: Oak Bay Guest House

Transportation: Alpine Limousine