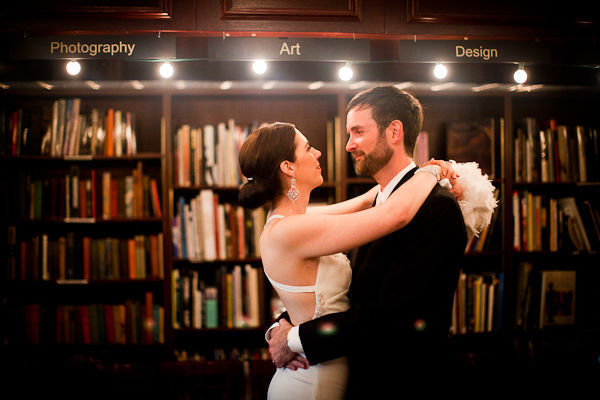 Amy, 30 & Andrew, 37
New York City

Wedding Date: September 10, 2011
Number of Guests: 42
Wedding Cost: $16,000
Wedding Ceremony Location: Housing Works Bookshop, Soho, NYC
Wedding Reception Location: Housing Works Bookshop, Soho, NYC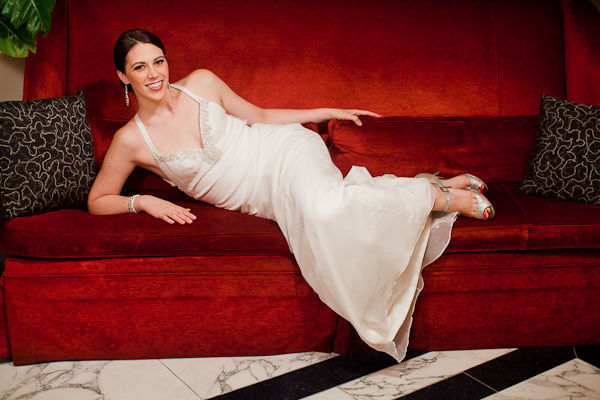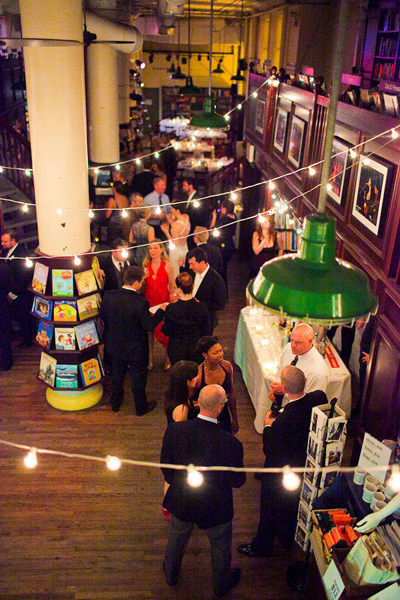 Why did you have an intimate wedding?
We wanted to celebrate our wedding with those people who are closest to us. Many of our friends said they had guests they have not seen since their wedding and we know that will not be the case for us. It may have been a little easier for us to have a small wedding, as we both live in NY, but are originally from the Midwest.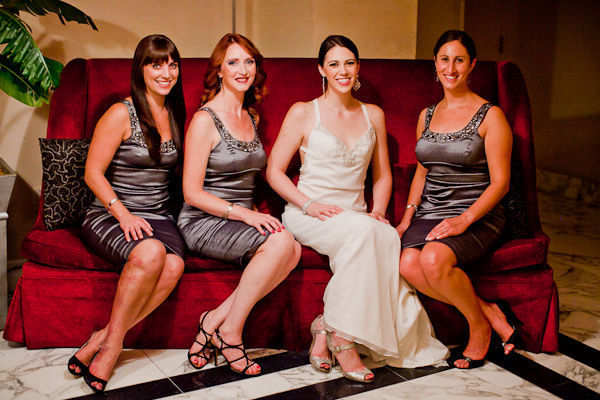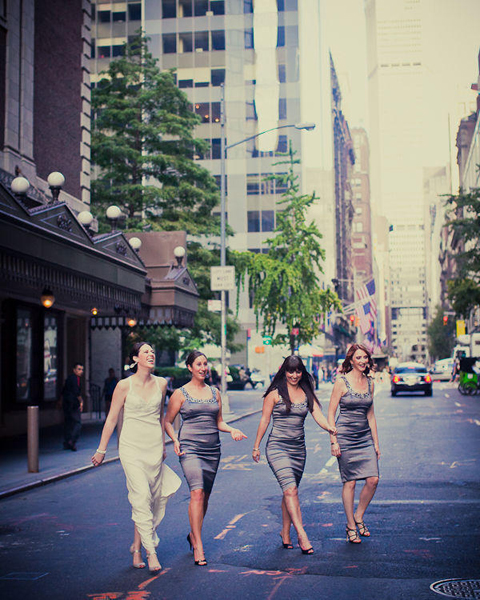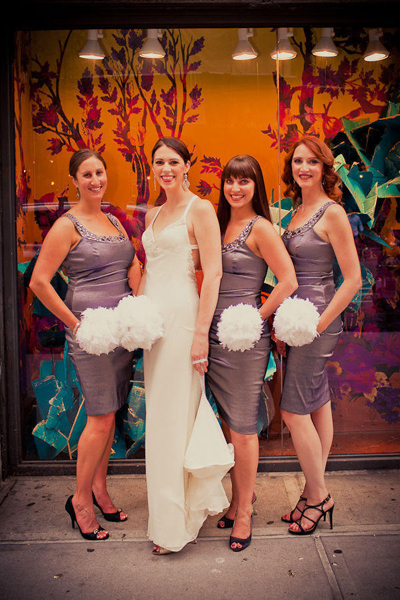 What are some of the challenges that you faced planning an intimate wedding?
We really wanted our wedding to be simple and low-stress, so we did not worry much about the traditional details that seem to stress many couples (brides). However, that also made it easy to leave many details to the very last minute, which may have added a little unnecessary stress. Honestly, 90% of the wedding was planned in a one week span, not long after the engagement, and the other 10% was "planned" in the 3 days prior to the ceremony. We were very much on the same page for most everything and felt little to no pressure from others as to what our wedding should or shouldn't be. (This may be easier when you pay for it yourself.)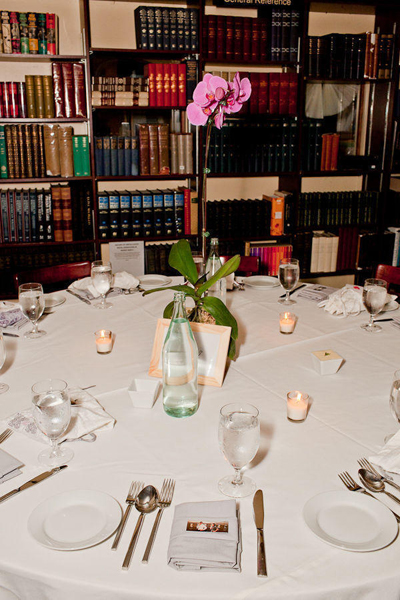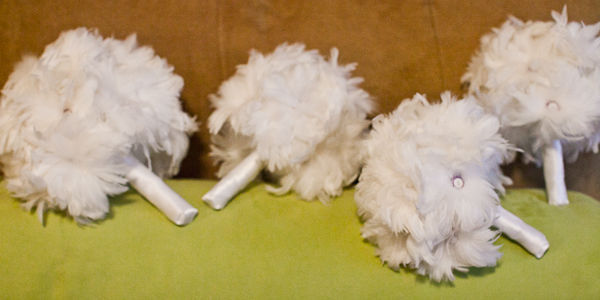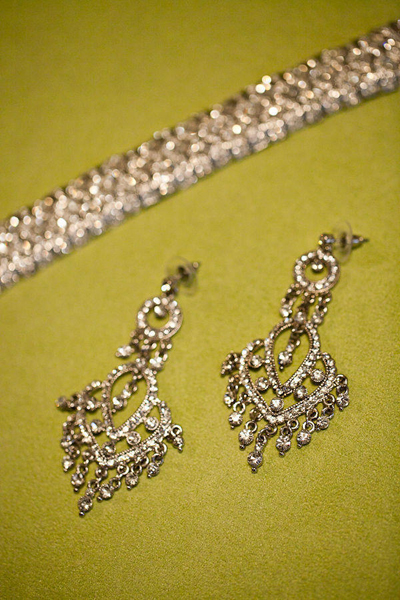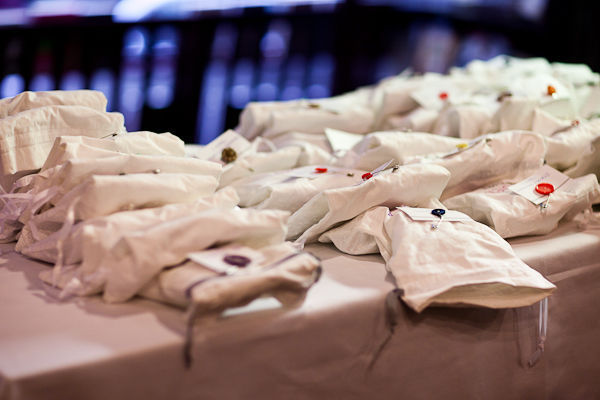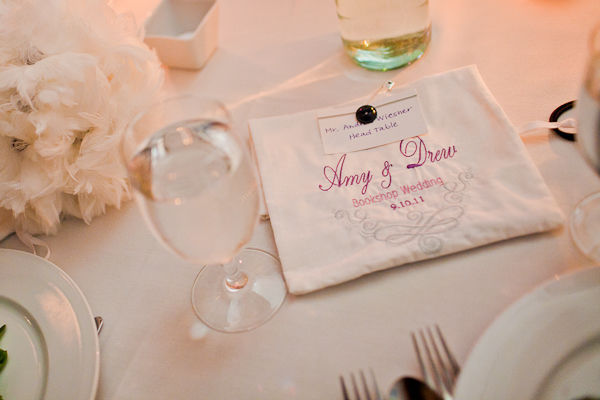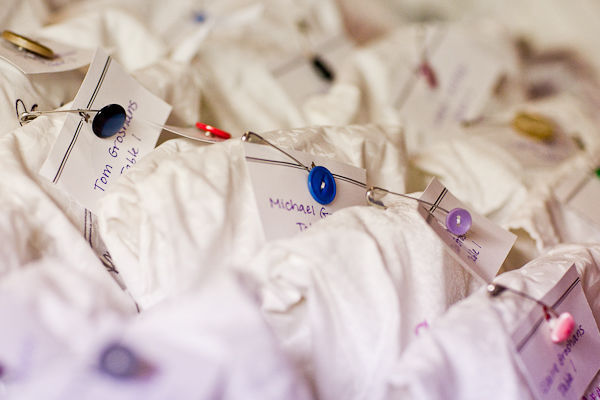 Was it difficult to pare down the guest list?
Not really, but we are having a second reception at the groom's parents' home about six weeks after the wedding. That reception will be for the family not invited to the actual ceremony and likely made it easier to limit the wedding guest list. We are really excited about that party and would highly recommend it for anyone planning a small wedding. (The party is a lot less formal and will be a backyard BBQ, as opposed to a more fancy reception.)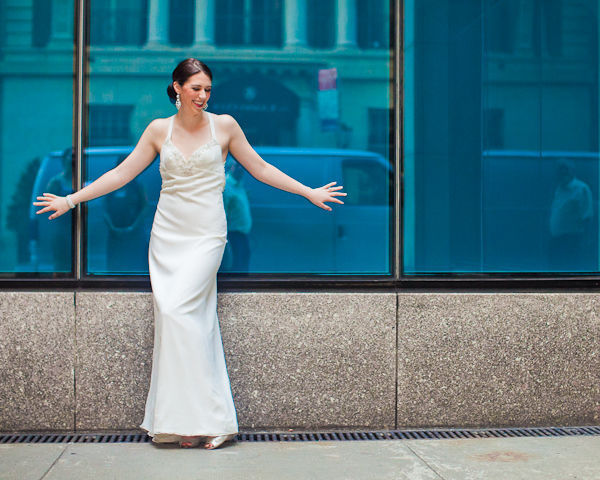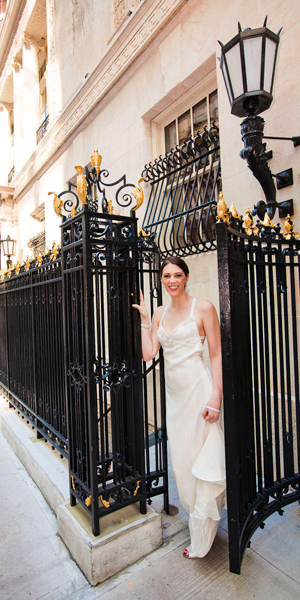 Did you have any 'issues' with the small guest list from friends and family? If so, how did you address them?
The answer above pretty much covers this. Again, it's likely easier when the bride and groom pay for the wedding themselves, but we think the second "family reception" is a really good way to include those that could not be invited to the wedding itself.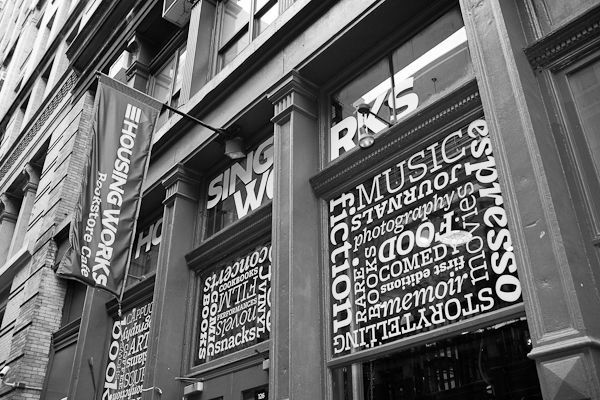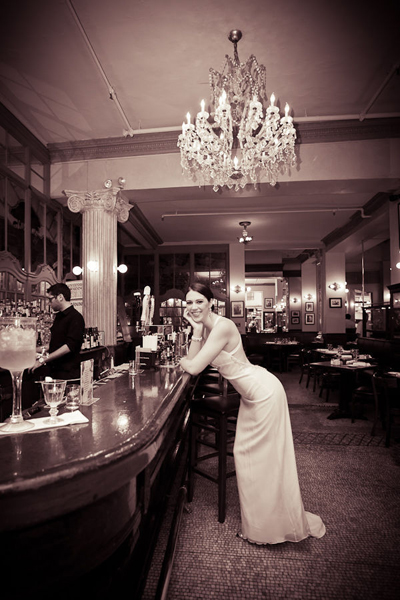 What were the highlights of the ceremony?
The bride and groom wrote the entire ceremony themselves (mostly the bride, to be honest!). We received many positive comments on the ceremony from friends and the officiant, all of whom thought it was not only a nice ceremony, but that it was particularly fitting for the two of us. The officiant also said he is going to take some portions for his own standard ceremony. It may not be easy to write the ceremony, but we think it added quite a bit for us and made it more meaningful.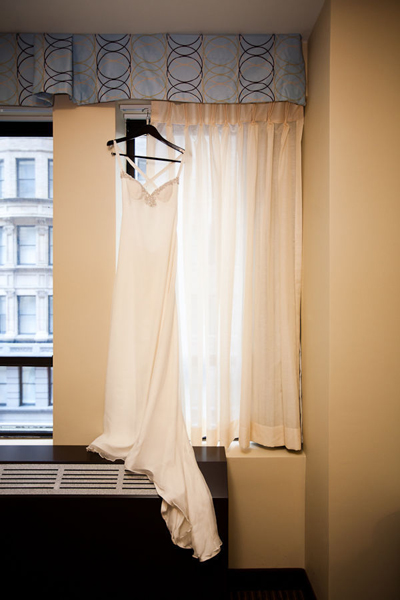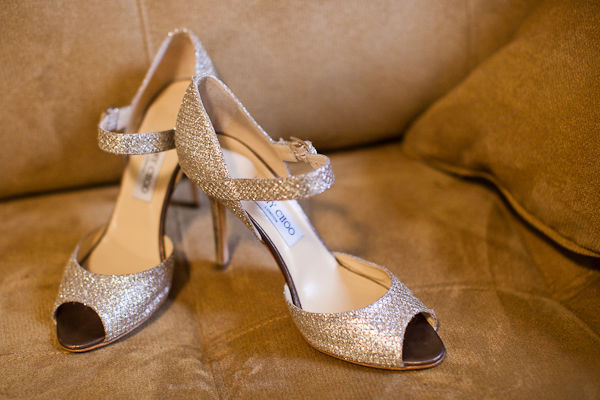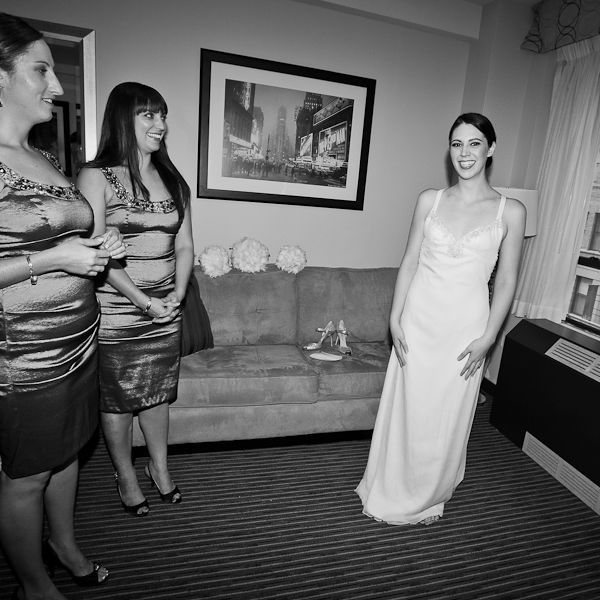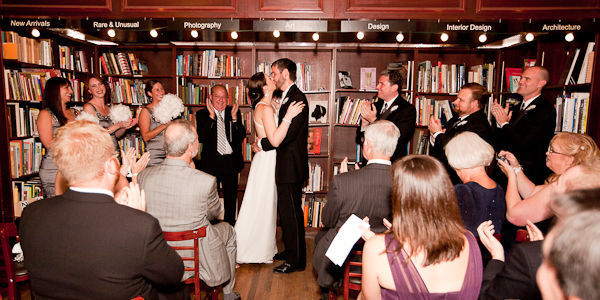 What were the highlights of the reception?
We thought it was too short! The small venue and guest list made it easier for us to spend a little time with each guest, but we still feel like we would have liked more time. It was also easier for the guests to mingle and get to know each other. In a larger setting, it may have been more likely for small groups to spend time with those they already knew. We had several friends tell us how much they liked talking with others they hadn't met before. This might be silly, but it was also fun to see our different groups of friends become Facebook friends in the days after the wedding.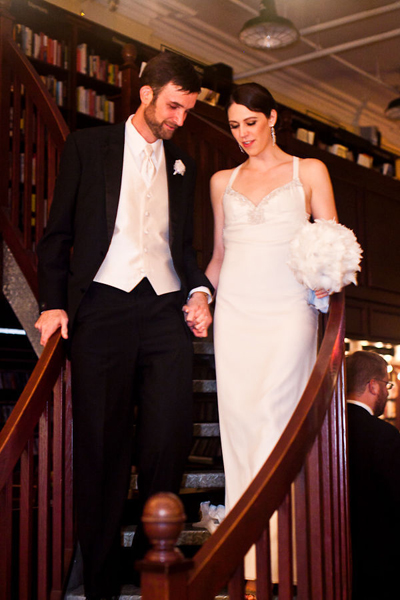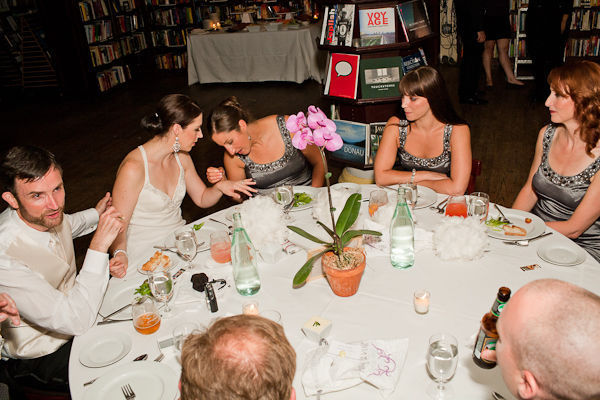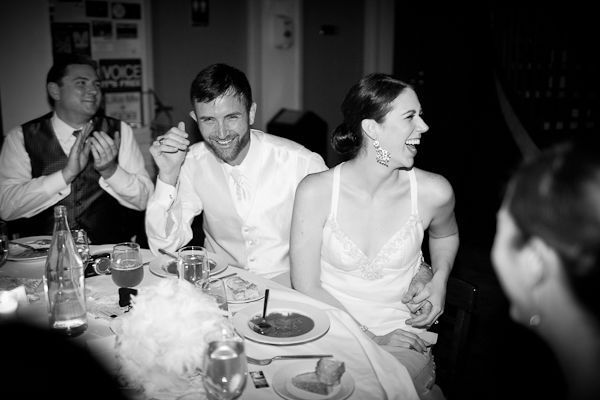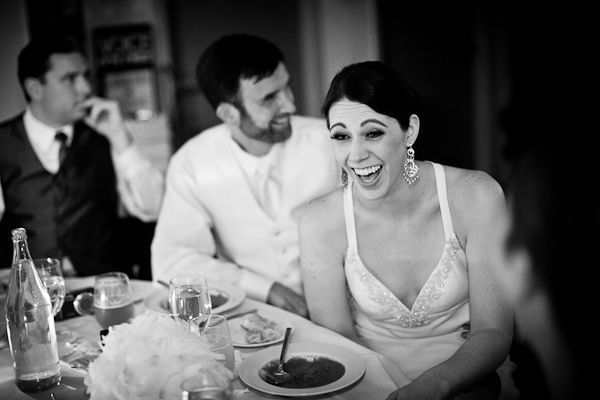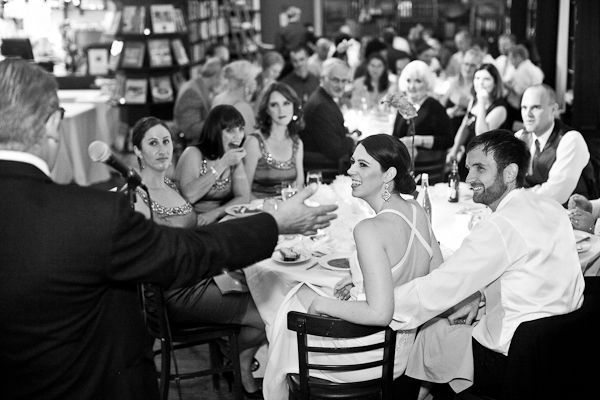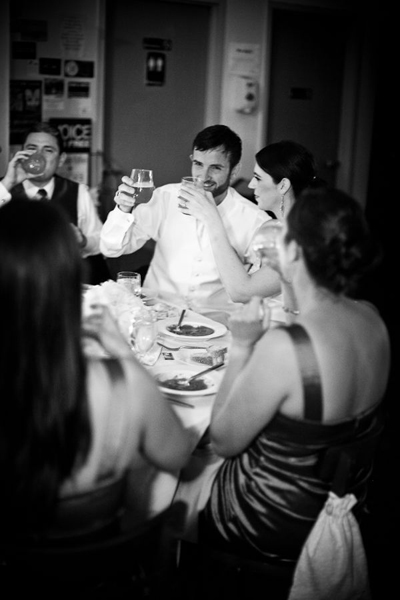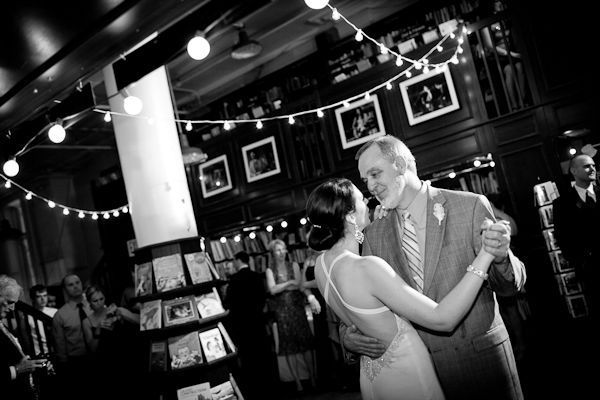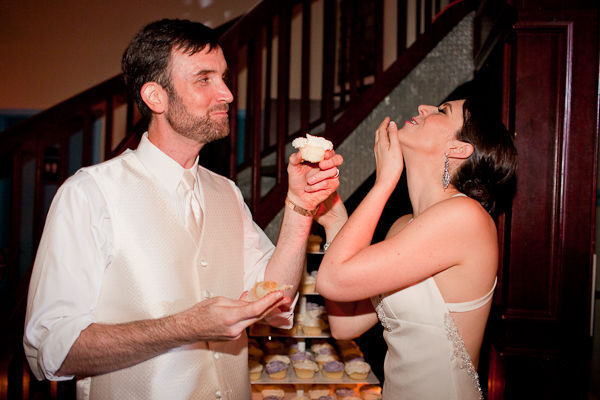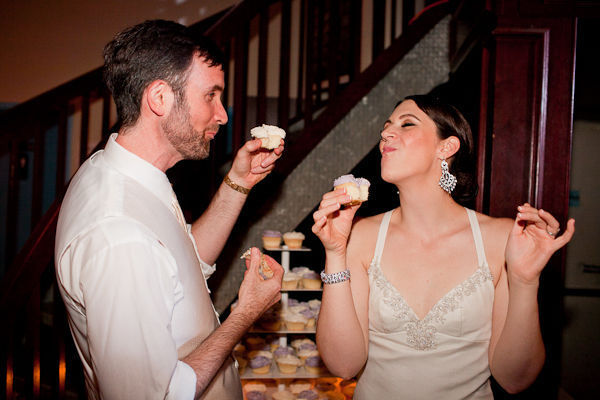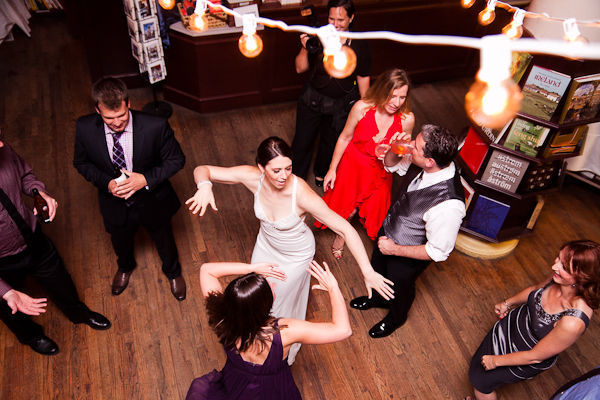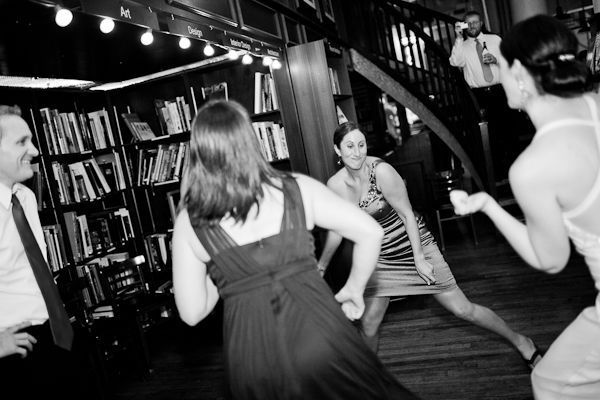 What was the best thing about having an intimate wedding?
We didn't really think of it as "an intimate wedding." We knew that we wanted to spend the night with those people closest to us. We also knew we didn't want to stress about the details that no one remembers. From those two goals, we ended up with just what we wanted. We had so many guests tell us they had never been to a wedding anything like it and that it seemed perfect for the two of us. In the end, it wasn't "an intimate wedding" so much as it was "Amy and Drew's wedding."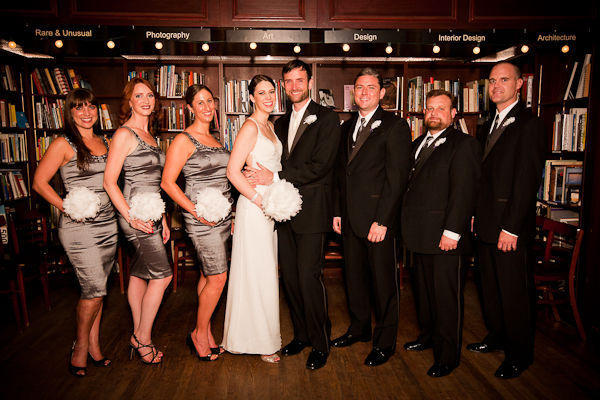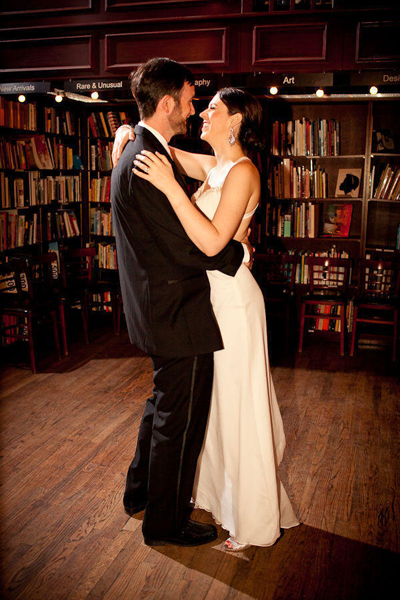 What advice do you have for couples who are considering an intimate wedding?
"DO IT!!" You won't regret it. Find an interesting venue and hire a photographer that can really highlight the space and the day/evening.  If you do have pressure (from others or from yourself) about those you can't invite, think about a second reception (or just a party) for your friends/family that couldn't be invited.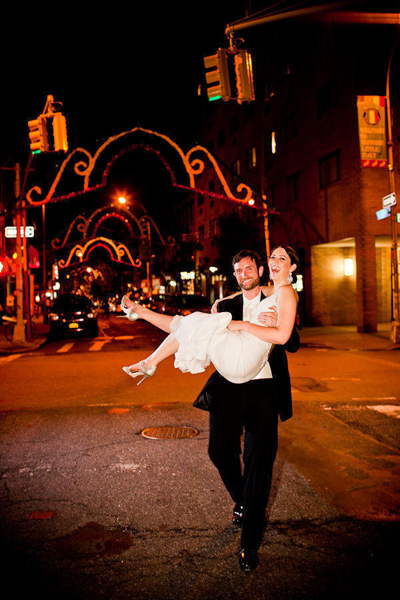 Vendors:
Venue and Catering: Housing Works Bookshop (They were *amazing* and took care of everything. Amanda really runs a great crew of people who took care of all the details leading up to and on the big day. Ron was also fantastic and helped make everything run so smoothly. We can't recommend them enough. If you think the pictures (from Sarah Tew) make the space look great (as well as interesting, unique and intimate), you have no idea. The venue looked even better in person.  If you're in NYC, you really need to consider Housing Works. The fact Housing Works is a non-profit and the money goes to help their AIDS outreach efforts is an added bonus, as well.)
Wedding Dress: Bridal Garden (Non-profit that sells donated gowns and gives 100% of proceeds to an NYC educational charity. The gowns are high-end and often brand new, but cost a fraction of their retail price.)
Bouquets and Bouts: Etsy seller, La Plume Ethere (Custom feather bouquets and boutonnieres that were great additions. We really like the feathers because we can keep them forever.)
Hair and Makeup: Angela Wang of Embellir Artistry (New York City) (She was awesome. Everyone looked great and Angela was extremely professional and helped everyone stay on schedule.)
Photographer: Sarah Tew (Sarah was perfect. Her photos from a prior wedding at Housing Works really sold us on the venue and we would have booked a different date had she not been available. Not only are her photos fantastic, but her customer service is just as good.  She had 24 of the best photos on Facebook by the time we woke up on Sunday morning. That may sound like a minor thing, but it really is nice, particularly for those friends and family that weren't at the wedding. We couldn't recommend her more highly. Oh, Sarah's engagement photos are also stunning. We're so happy with them. Even if you can't get her to shoot your wedding, try to have her do an engagement shoot.)