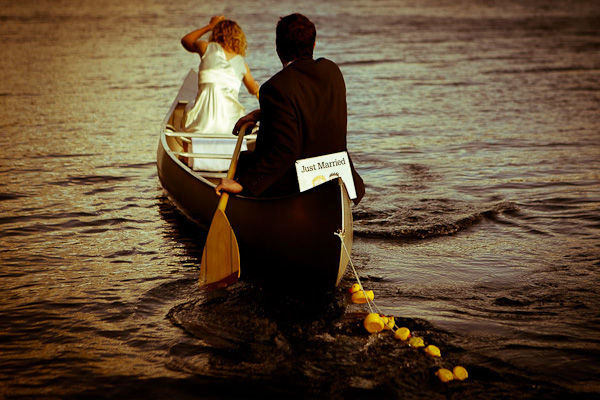 Anne & Jim's Intimate Minnesota Wedding
Ely, Minnesota
Wedding Date: September 4, 2010
Number of Guests: Approximately 49 and a dog
Wedding Cost: Around $5,000 (maybe a little less)
Wedding Ceremony Location: Jim's family cabin
Wedding Reception Location: Jim's family cabin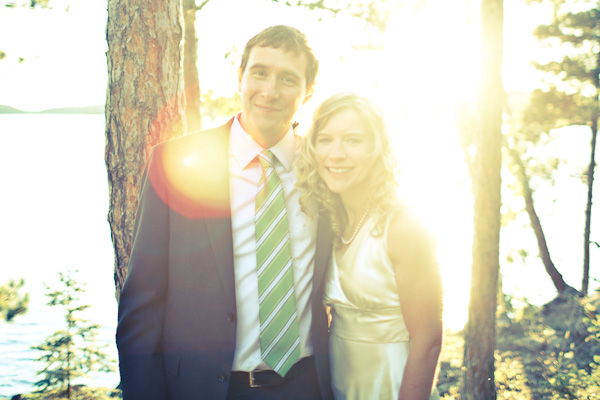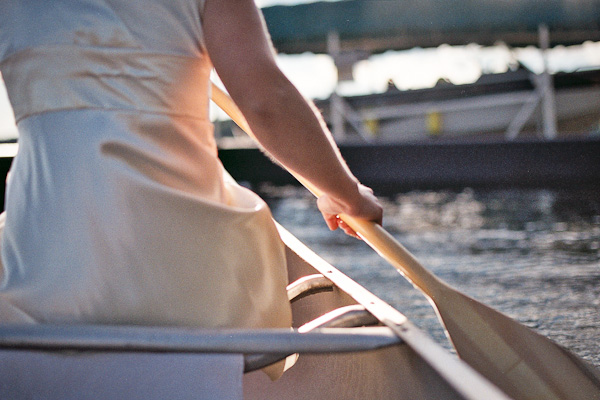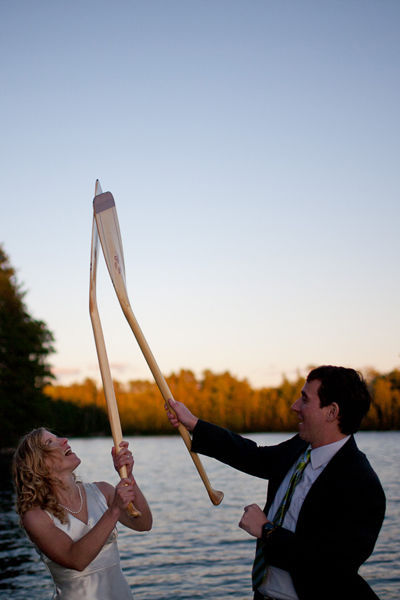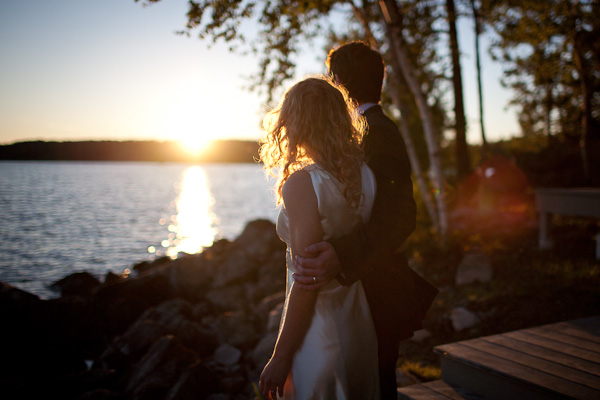 Why did you have an intimate wedding?
It fit out personalities.  We don't like being the center of attention and wanted family and friends around. We thought this would be a great chance to have a weekend of fun and get people together.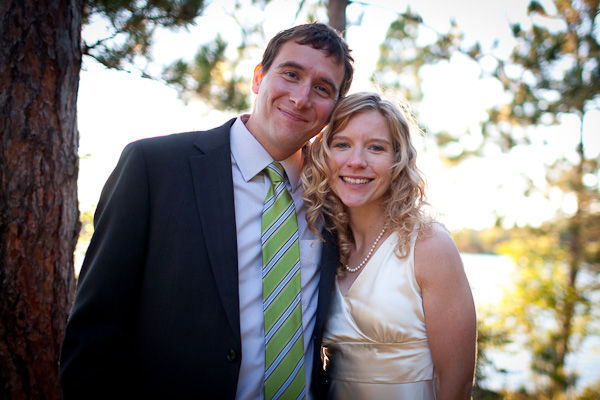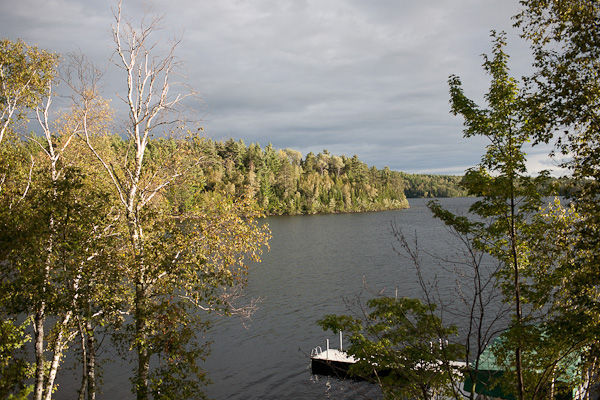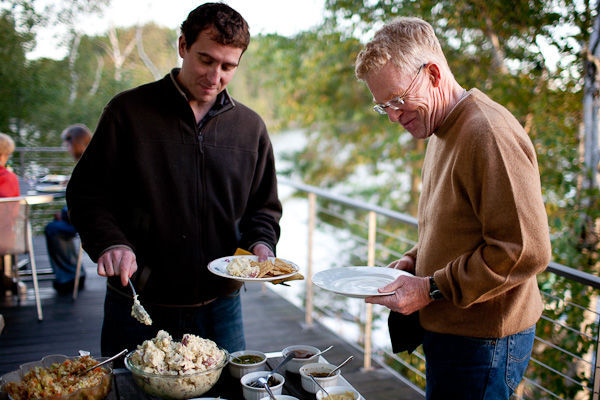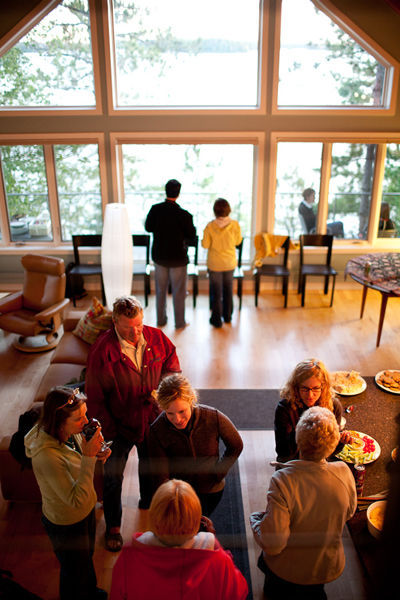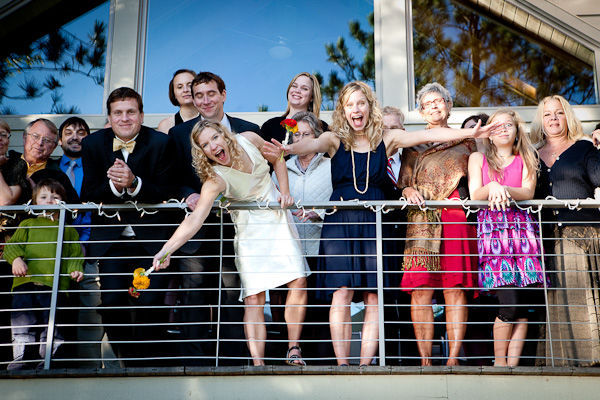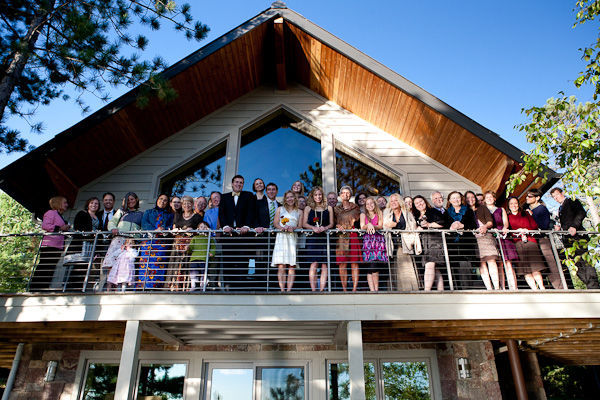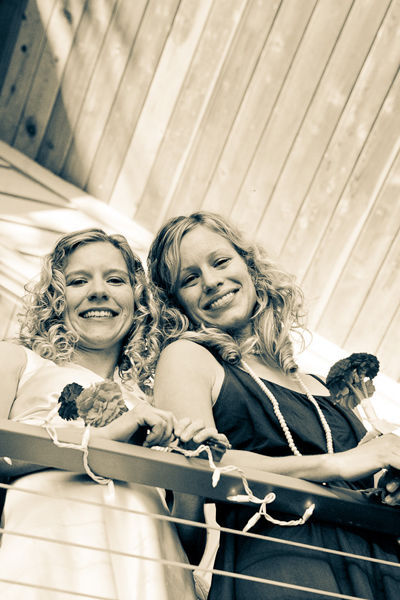 What are some of the challenges that you faced planning an intimate wedding?
There weren't many challenges. Our friends and family were happy to help us. My friends helped set up the morning of wedding.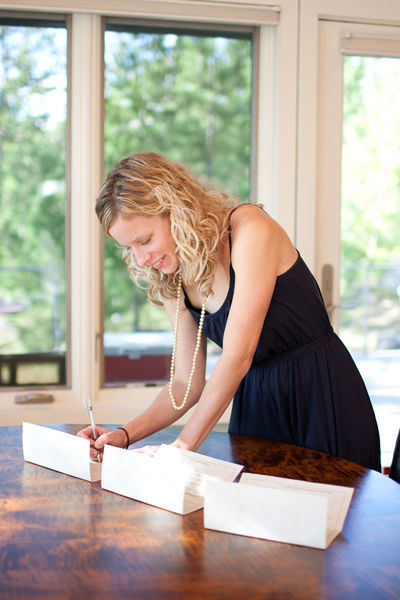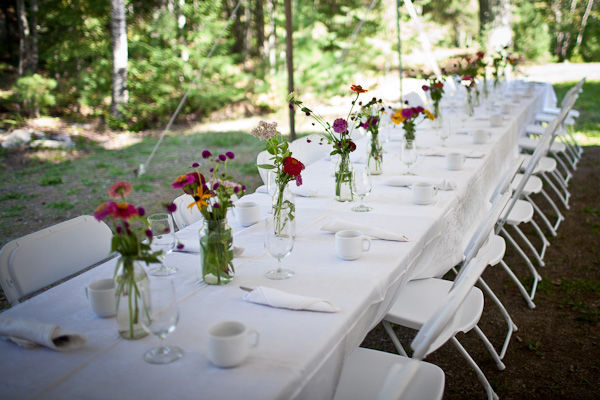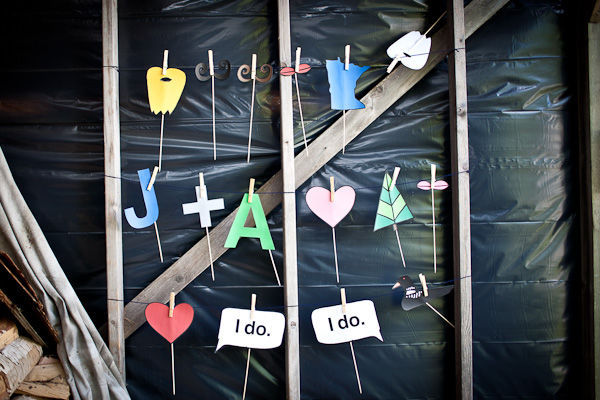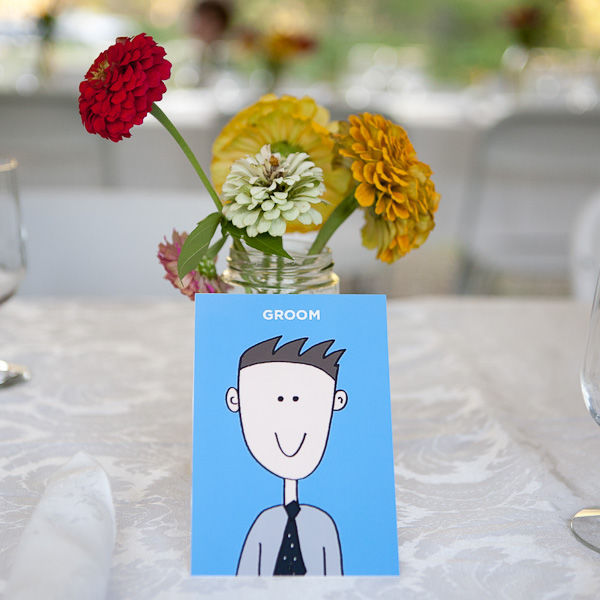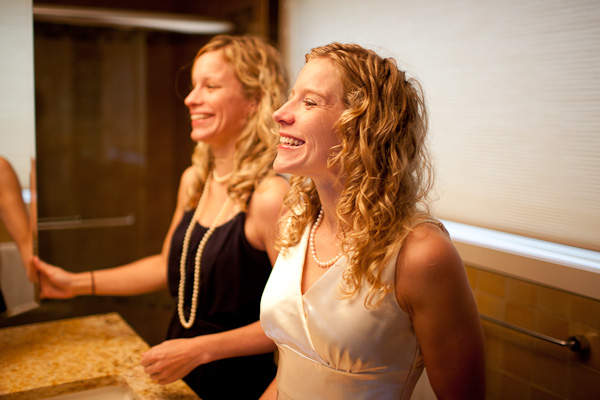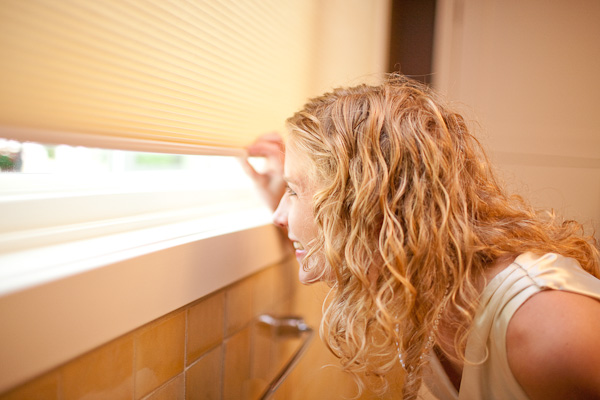 Was it difficult to pare down the guest list?
It was not that hard for me. I knew where to draw the line.  Jim had a harder time.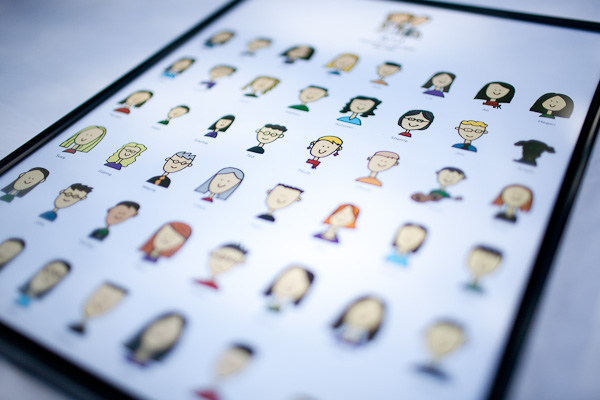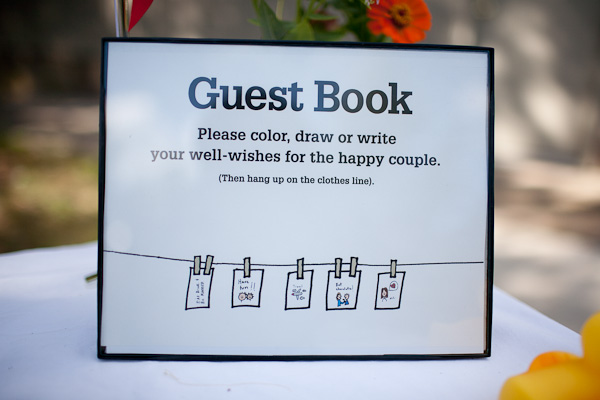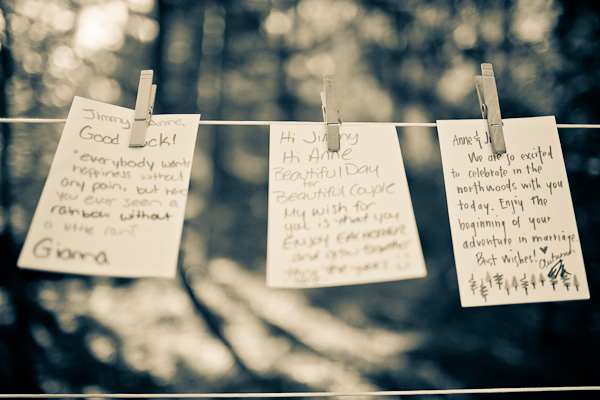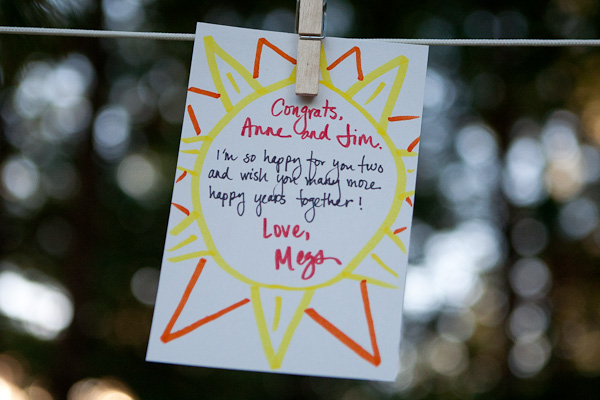 Did you have any 'issues' with the small guest list from friends and family?
Not really. Jim's mom would've liked to invite more of her friends and family.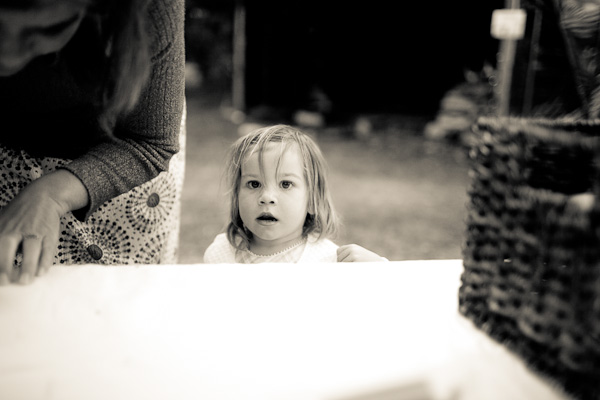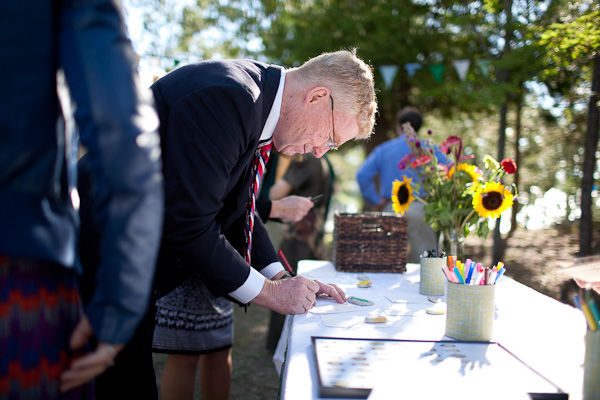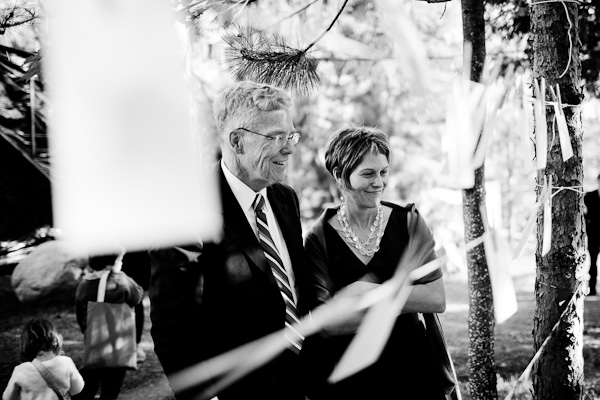 If so, how did you address them?
It wasn't an issue. Everyone respected our decision.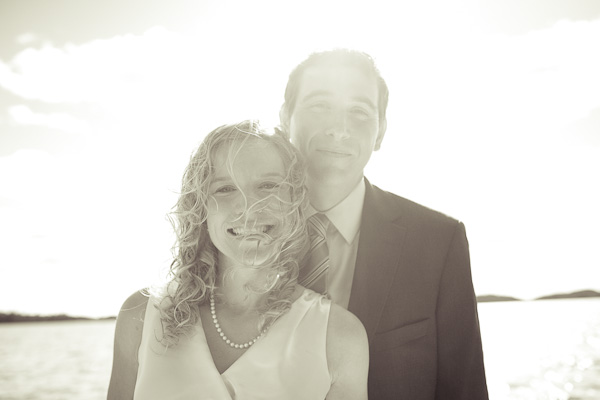 What were the highlights of the ceremony?
Being in a small area surrounded by family and friends. The ceremony was perfect. The photos describe it all.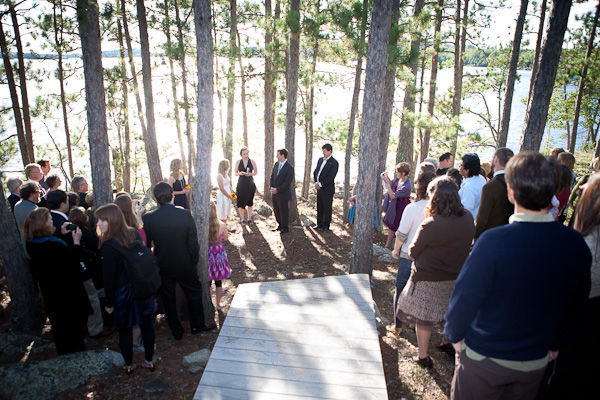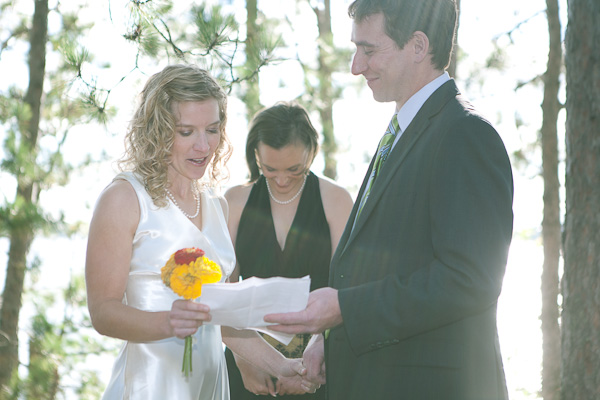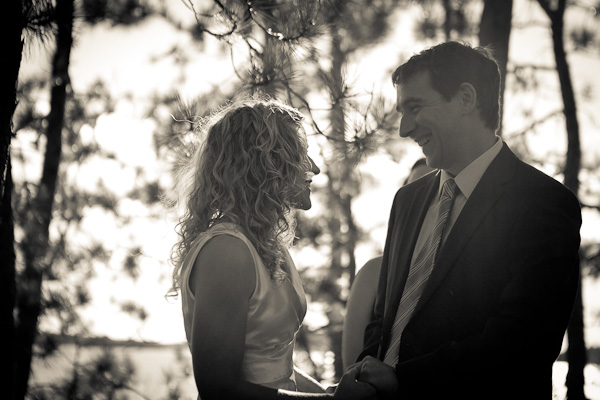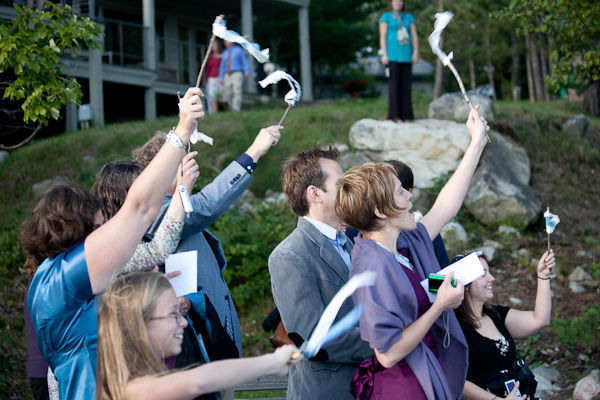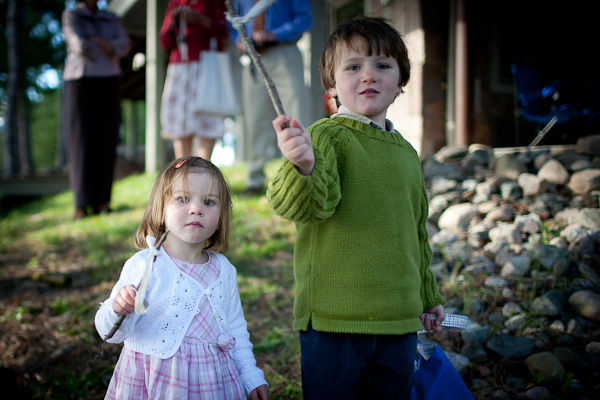 What were the highlights of the reception?
Everyone being together. It fit our style (no dancing).  People sat together by the fire, took photos in the photo booth, etc.  It was a fun, casual feeling.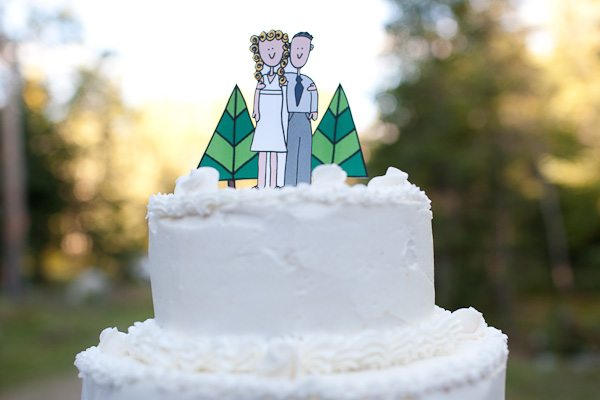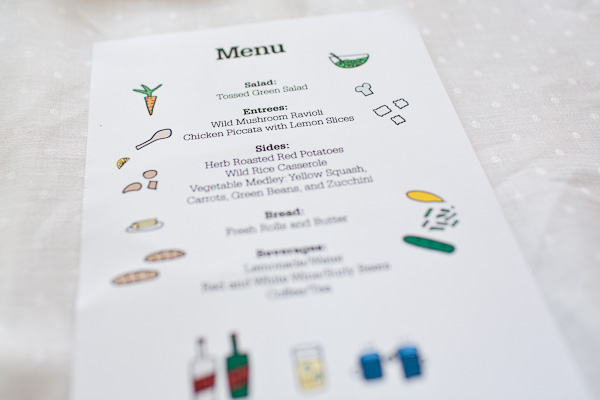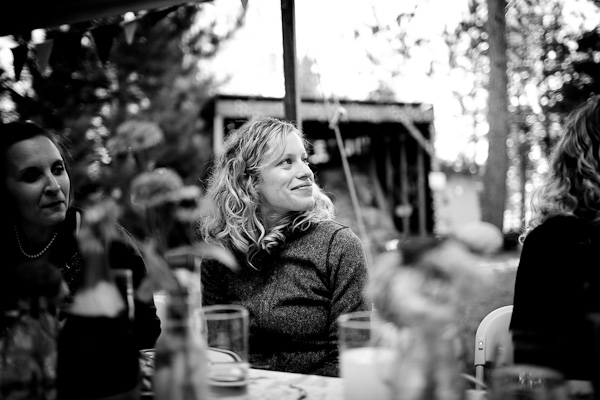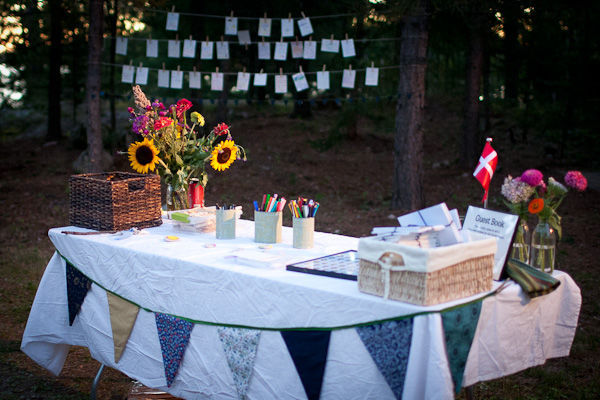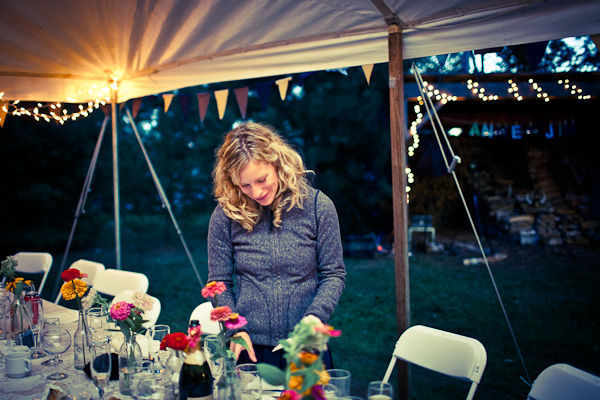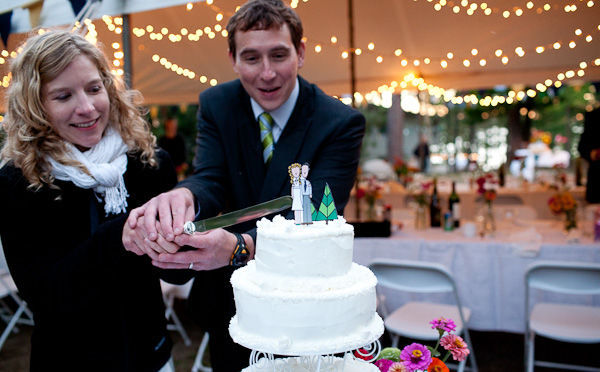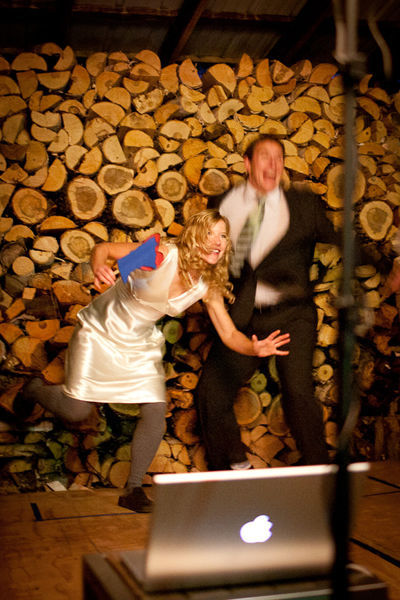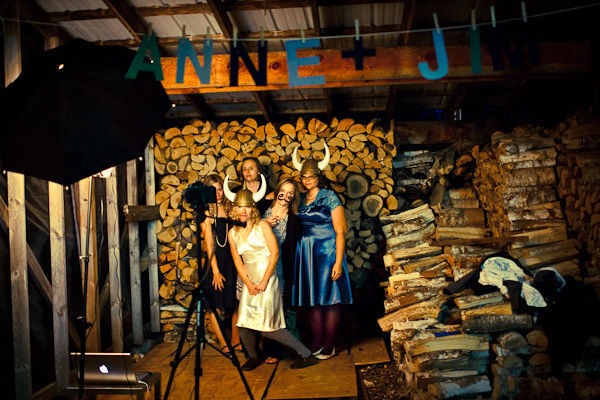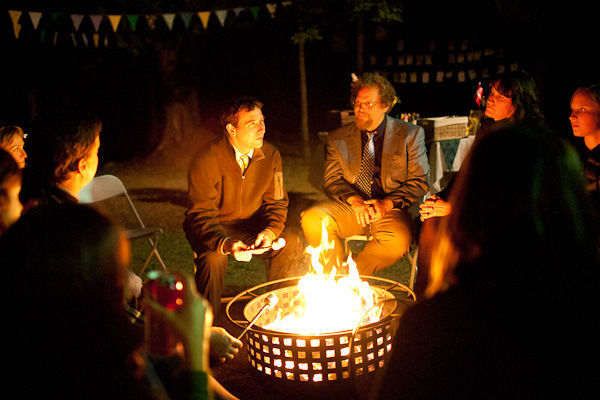 What was the best thing about having an intimate wedding?
We left the evening feeling like it was a great success. We got to talk to everyone!  We made it "us".  Everyone who has looked at the photos said they loved it and knew it was us.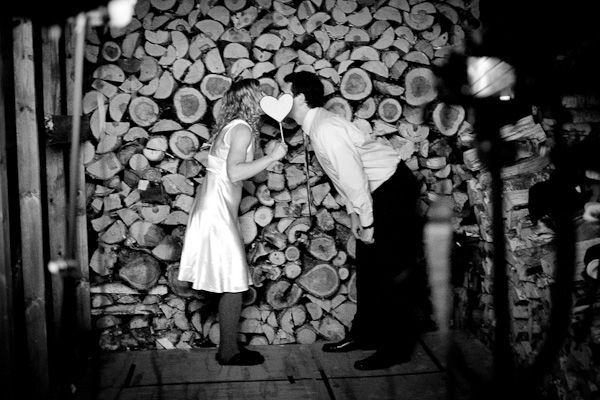 What advice do you have for couples who are considering an intimate wedding?
Just do what feels right. It will all fall into place.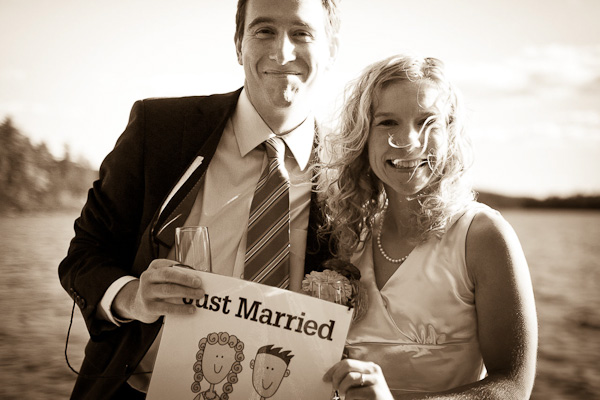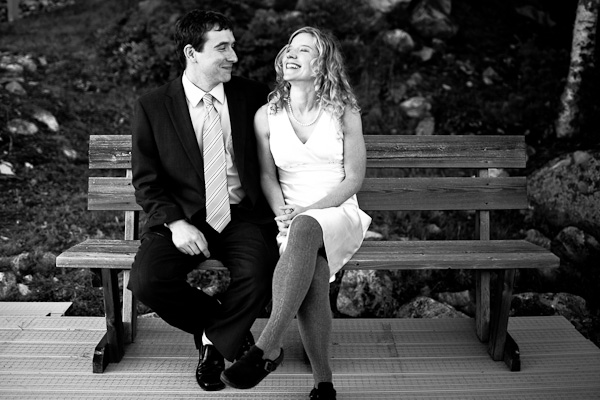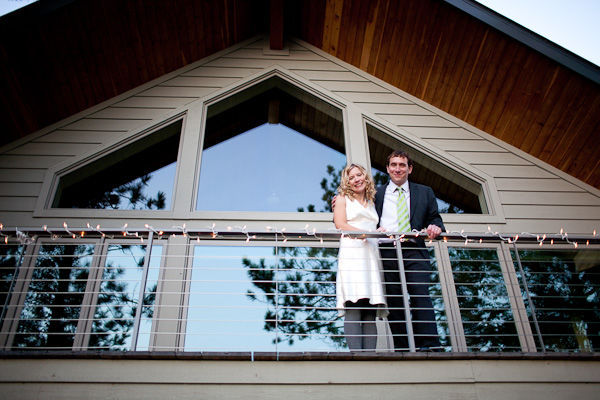 Vendors:
Reception dinner: Grand Ely Lodge
Cake: Bride's Aunt Judy
Location: Family cabin in Ely
Flowers: Mom's garden, Minneapolis Farmers Market Friday before the wedding
Bride dress: My mom made from my g-ma's dress
Groom: Boss suit from Macy's
Witnesses: Sister, Ann Taylor Loft dress / Seth wore his own suit
Photographer: Tanveer Badal Photography