What could be more romantic than Paris?
That's the question Arteida asked herself when planning her intimate wedding. Her initial reaction to being engaged was to go all out and start planning a huge wedding, but finding a venue was a challenge.
"We got engaged in September 15, 2011 and we both wanted to get married in spring of 2012. Unfortunately, all of our top choice venues were booked up," explains Arteida.
The couple had already planned on taking a trip to France in the spring – why not get married there? They emailed their travel agent and plans for an elopement in Paris were set into motion.
"The whole day was like a beautiful dream. There was no stress no hassles, and no distractions, just us having the time of our lives in Paris," says Arteida.
Thanks to One and Only Photography for the lovely photos!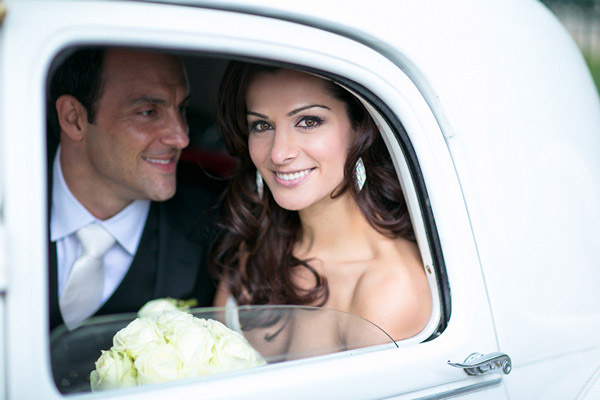 Arteida, 29 & Barry, 40
Paris, France
Wedding Date: April 30th, 2012
Number of Guests: 0
Wedding Ceremony Location: A Chapel in the 8th Arrondissement in Paris
Wedding Reception Location: Paris, France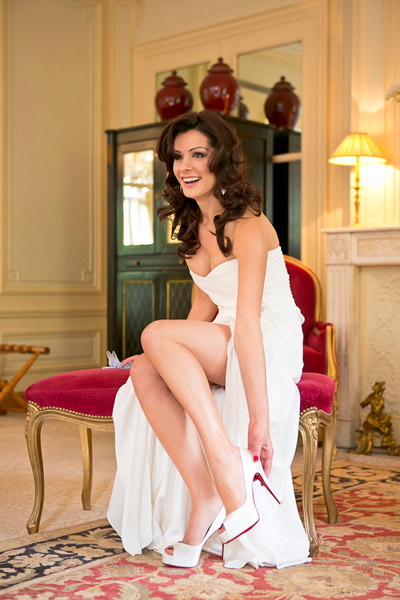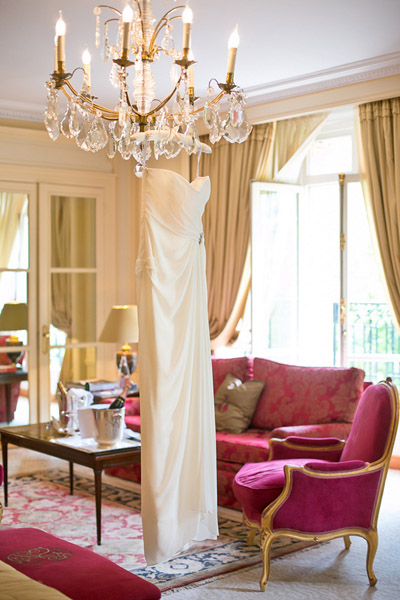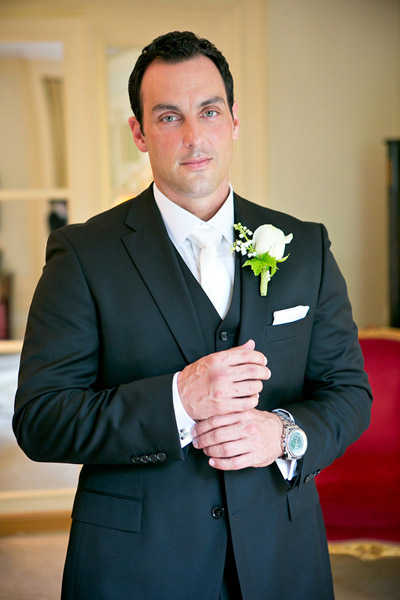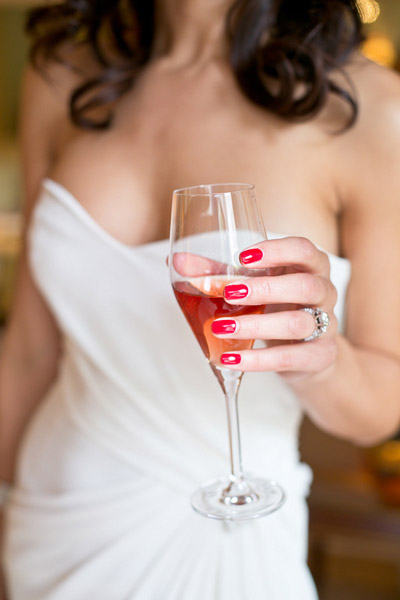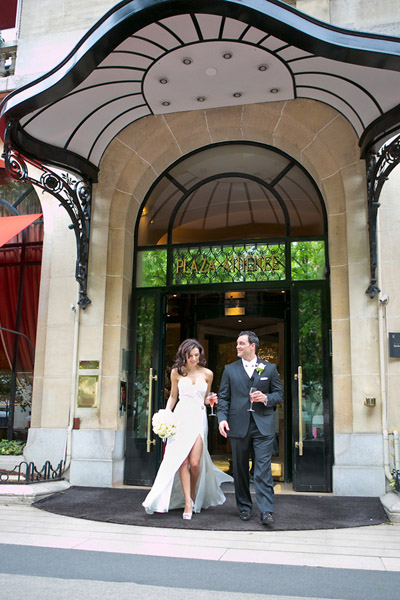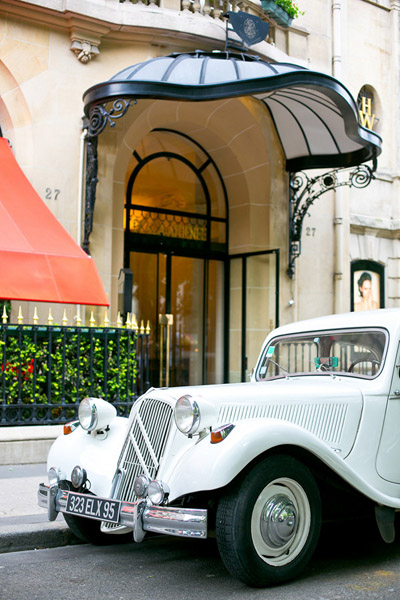 Why did you have an intimate wedding?
After we got engaged, I immediately started to do some research on the venues around Washington, D.C. and Northern Virginia. Barry wanted a more traditional but laid-back wedding at a Virginia winery and I had in mind a black tie "masquerade ball" theme wedding.  I wanted it to be more of a big party then a traditional wedding. Although our ideas were different we agreed on one thing, that we wanted to get married sooner rather then later. Unfortunately, all of our top choice venues were booked up.  As any other bride-to-be, I started reading wedding blogs online and I came across blogs about eloping. I realized how much easier and stress free it was and more importantly we didn't have to wait. Also, Barry and I had already planned on taking a trip to France sometime in the spring. So, I thought what could be more romantic than getting married in Paris? We discussed it, agreed that it was a great idea, and emailed our travel agent that night.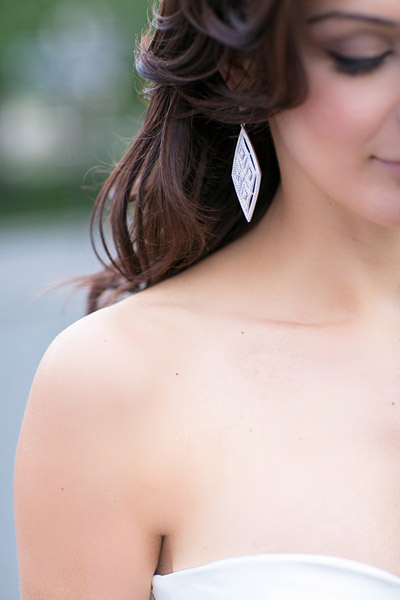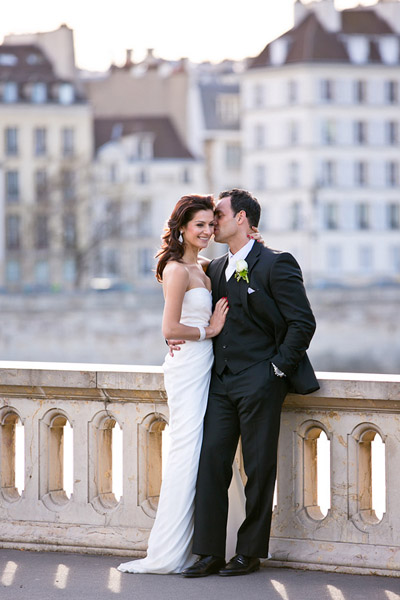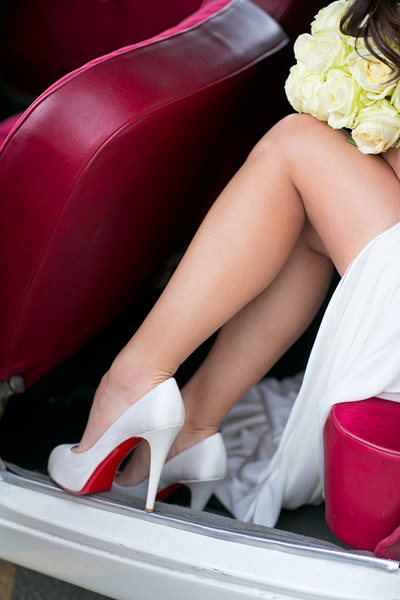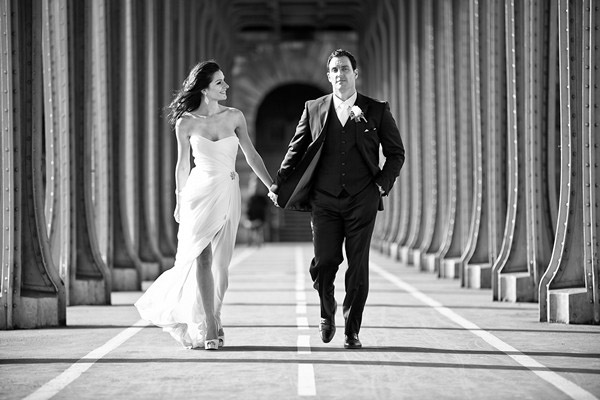 What are some the challenges that you faced planning an intimate wedding? 
Although, eloping is much easier and quicker to plan you still have to do some planning, especially if you're eloping out of the country.  The big challenge was the fact that we weren't going to be able see the venues and meet with the vendors and wedding planner in person. So, you have to trust them and go with it.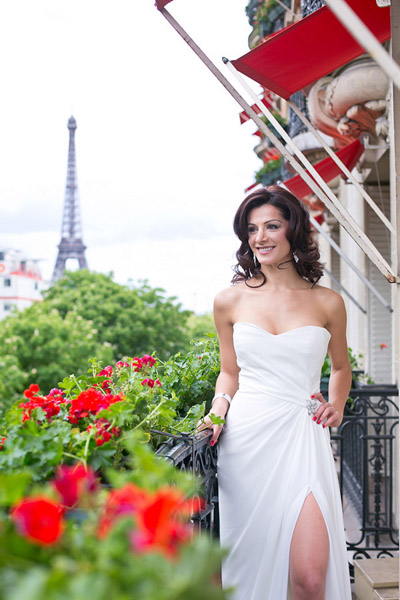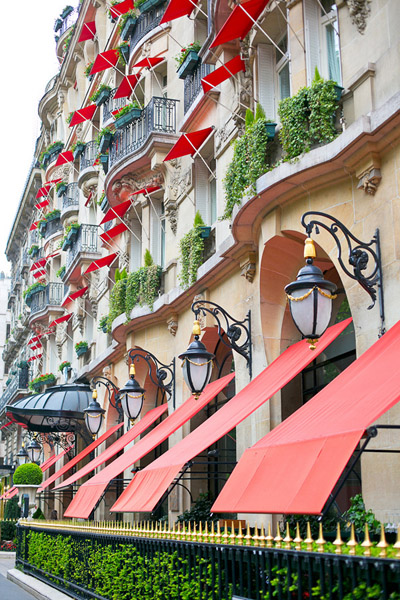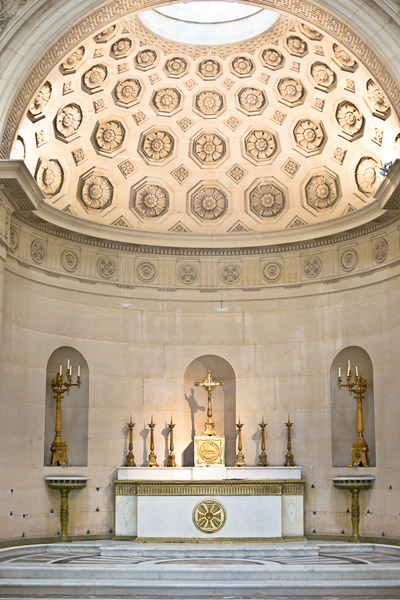 Did you have any 'issues' with the small guest list from friends and family?
We didn't have any issues with our choice to elope because we only told a very small group of people. They were supportive of our decision and very happy for us.  We took lots of pictures so that our families and friends could see as much as possible about our day.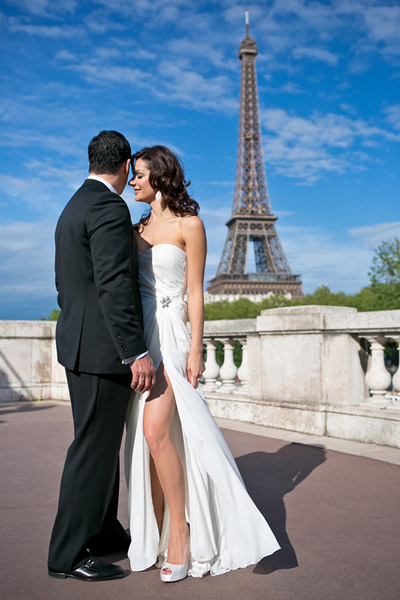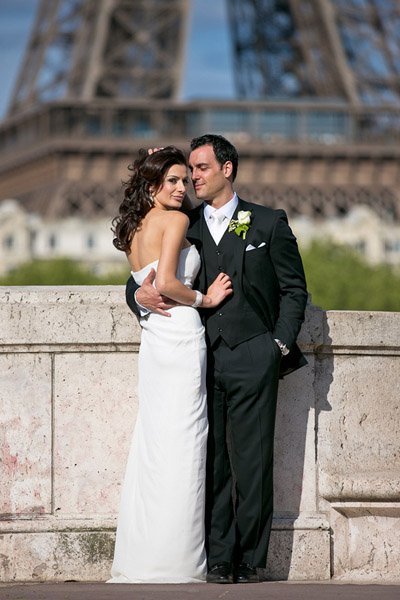 Was it difficult to pare down the guest list?
Once we decided to elope, we knew it was going to be just the two of us. We are both very close with our families and friends, it would have been impossible to choose who to bring with us.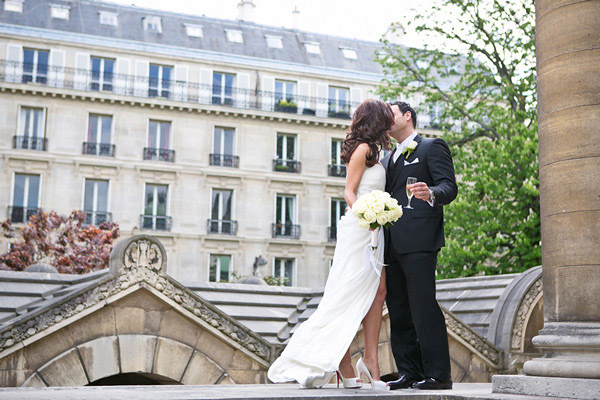 What were the highlights of the ceremony?
We began our day at the Plaza Atheene Hotel in a beautiful suite overlooking the Eiffel Tower. We choose this hotel not only for its Parisian glamour and elegance but it is also special to us because Barry proposed at the Plaza hotel in New York City and this made everything even more romantic. Seeing each other for the first time that day was simply indescribable. I felt true happiness and love.  The celebrant in Paris gave us the option to re-write the whole ceremony. We chose poems and writings that we found special and that we felt best described our relationship. We also wrote our own personal vows and that was the most special thing during the ceremony. It brought tears to our eyes and made us feel the true significance of the moment.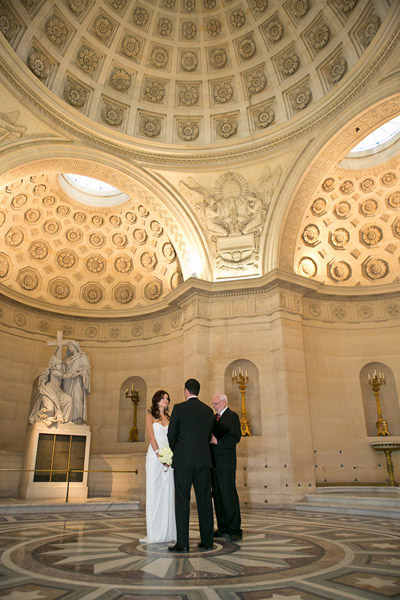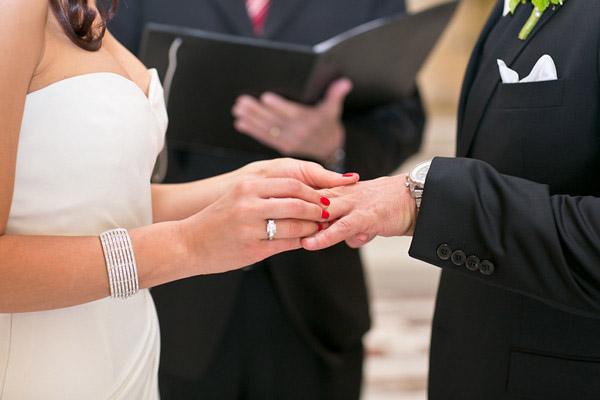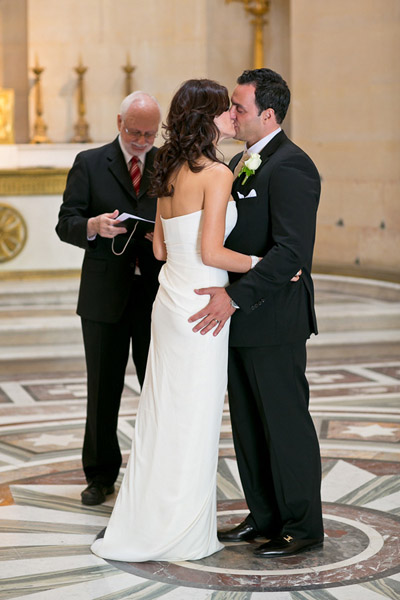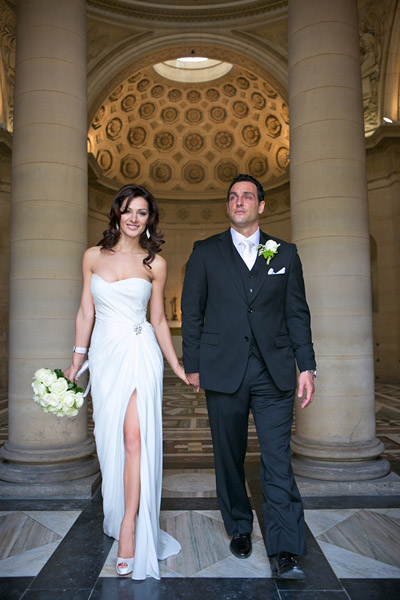 What were the highlights of the reception?
After our ceremony, we drove around Paris with our photographers for about 4 hours to take pictures at the most beautiful romantic places. I was nervous about booking the photographers for four hours because Barry is not exactly fond of taking tons of pictures but we had the best photographers that made us feel comfortable and at ease throughout the day. They did a beautiful job capturing our special moments and the time just flew by. When we arrived at the restaurant for the reception dinner we were a bit tired and hungry. The only thing we had all day was champagne. We had the most lovely meal and since we didn't have a wedding a cake, we order the whole dessert menu and had fun trying everything.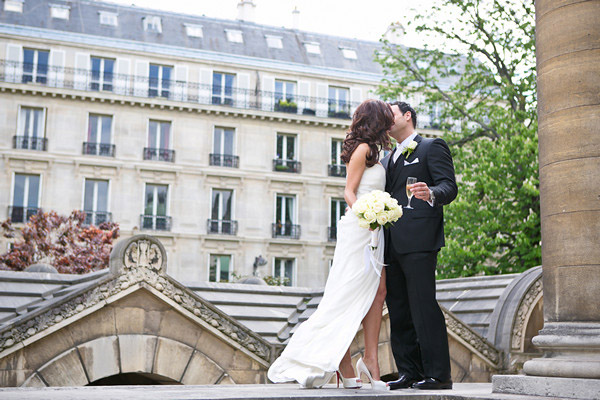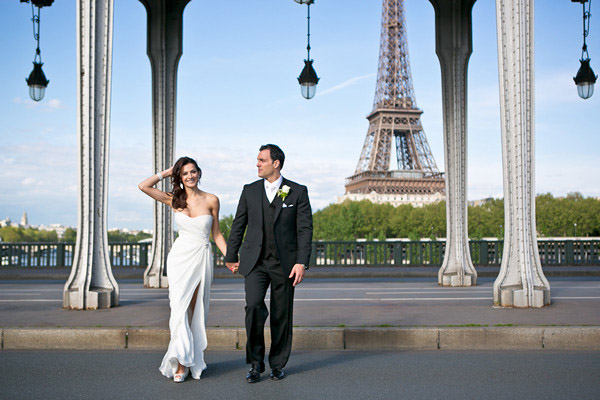 What was the best thing about having an intimate wedding?
I cannot pick one best thing! The whole day was like a beautiful dream. There was no stress no hassles, and no distractions, just us having the time of our lives in Paris.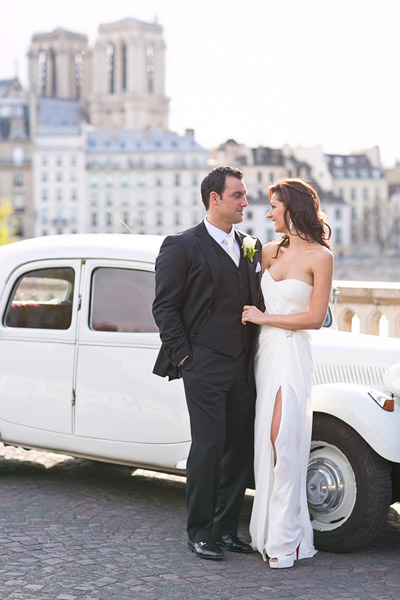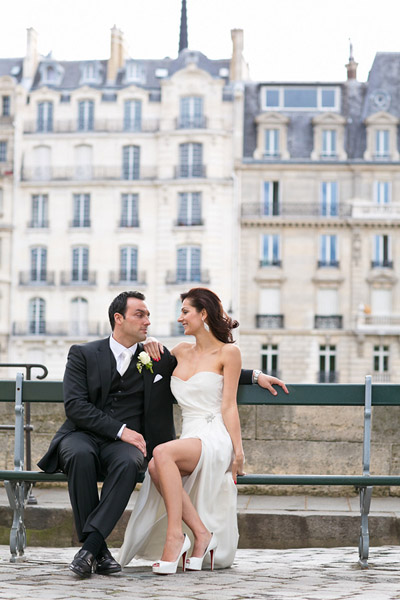 What advice do you have for couples who are considering an intimate wedding?
Do your research. I spent hours online looking at pictures of the places we were going during that day and read tons of reviews about the venues, the wedding planner, and all the other vendors.  You have to check and make sure that your wedding date of choice is not a national holiday in the country where you're eloping. Originally, I wanted to get married on May 1st but this is a holiday in France and almost all businesses are closed. Don't forget to check the weather and try to plan accordingly. Our wedding planner send us a list of venues for the reception which included beautiful gardens and chapels but because we got married on a spring day and it rains a lot there in the spring, we picked a Chapel. I didn't want to be outside in the rain during my ceremony.
Be creative: Make your day as personal as you want. This is your time to just be yourself without having to worry about other people judging you.
Finally, try not to let other people make you feel bad or selfish about your choice to elope; this is your day, it's all about you.  Barry and I have absolutely no regrets about choosing to elope. It was truly the most AMAZING day!  We definitely recommend if you're thinking about it. Plus, elopements are much more romantic and memorable than the run-of-the-mill weddings.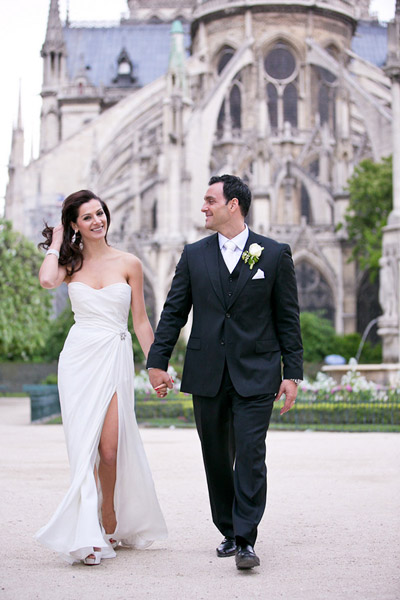 Vendors:
Wedding Planner: Fete in France : Nancy LaTart
Wedding Photographer: One and Only Paris
Wedding Ceremony: A Chapel in the 8th Arrondissement in Paris
Wedding Reception: La Fontaine Gaillon
Officiant: Mr. J. Leavy, a Celebrant in Paris
Makeup: Sanni Mai
Hair: Sonja Stein Benhamou 
Car Service:  Classic Rent