Carla, 31 & Joe, 38
Portland, Maine
Wedding Date: August 27, 2011
Number of Guests: 68
Wedding Cost: $11,000
Wedding Ceremony Location: Casco Bay Ferry, off the coast of Portland Maine
Wedding Reception Location: 5th Maine Regiment Museum, Peaks Island Maine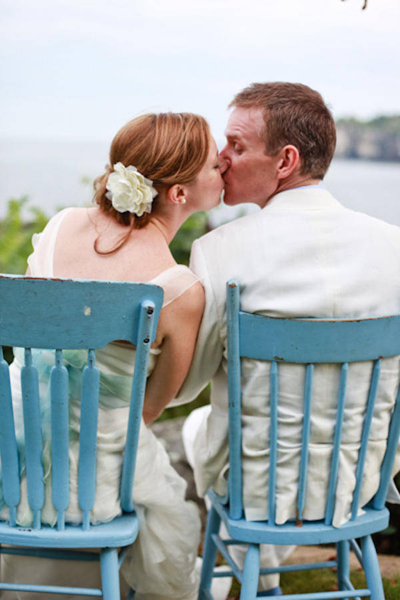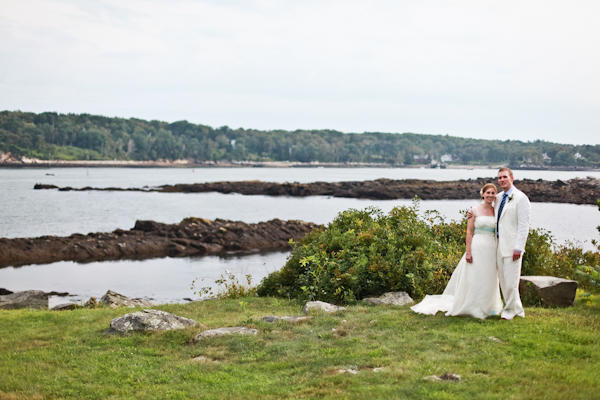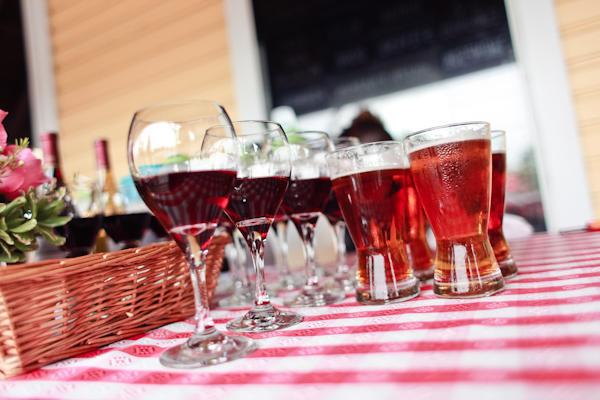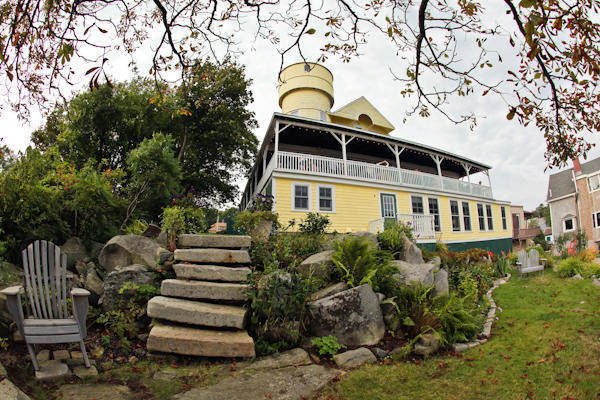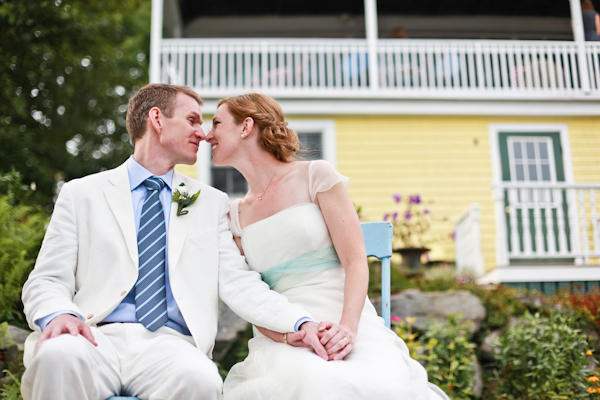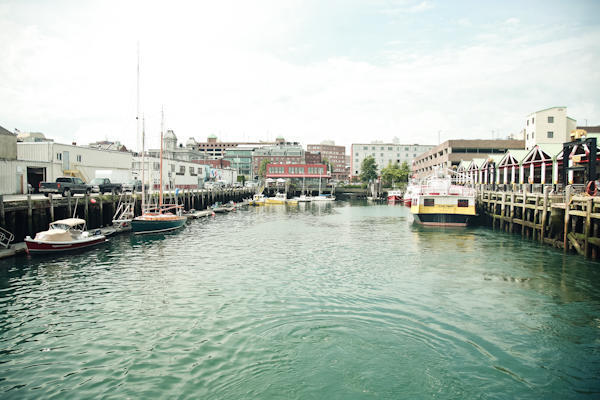 Why did you have an intimate wedding?
We wanted to be able celebrate with our very closest friends and family and we wanted to be able to interact with the guests we did invite – many who were traveling from far away to be there and we hadn't seen in a while. We knew if that we had too many people, we would not have been able to visit with everyone during our wedding.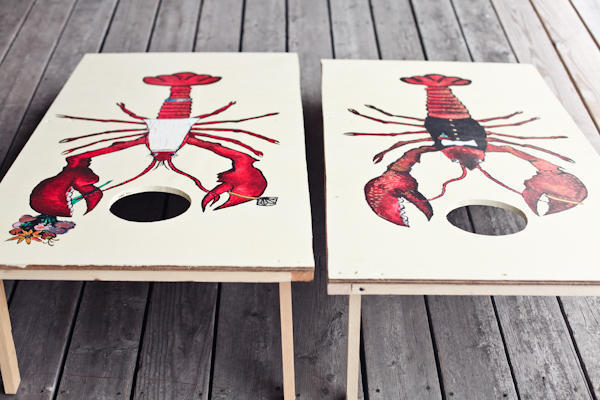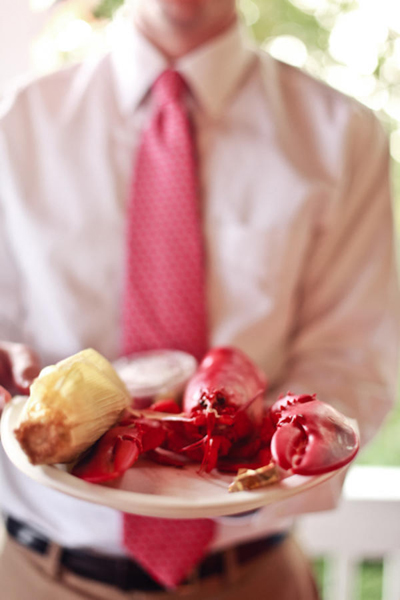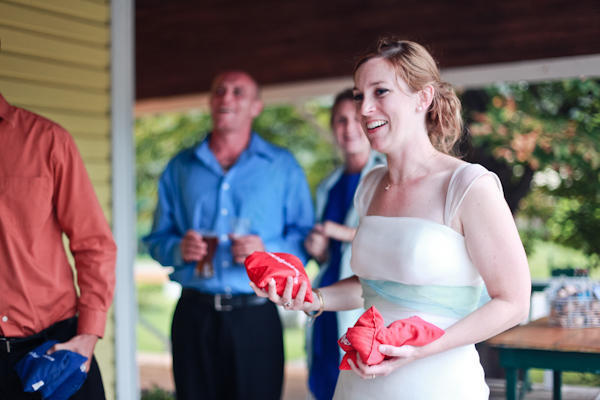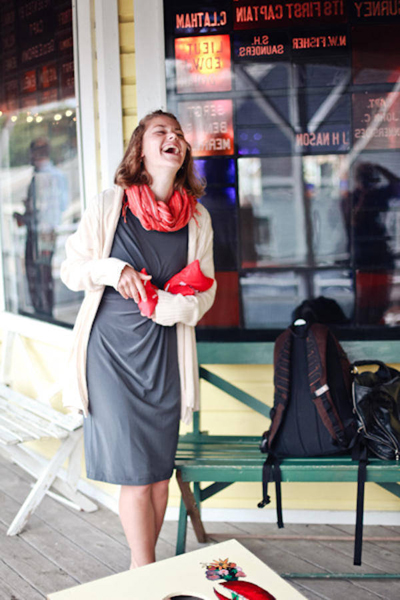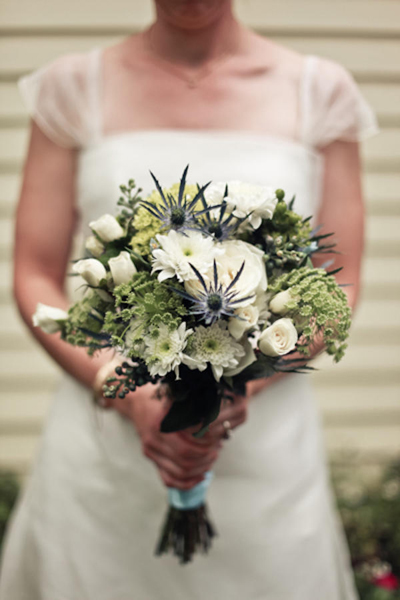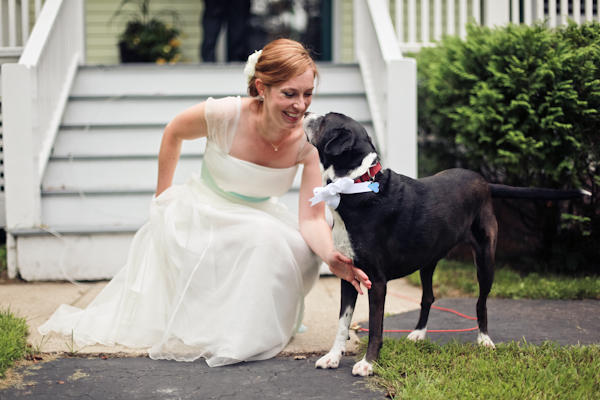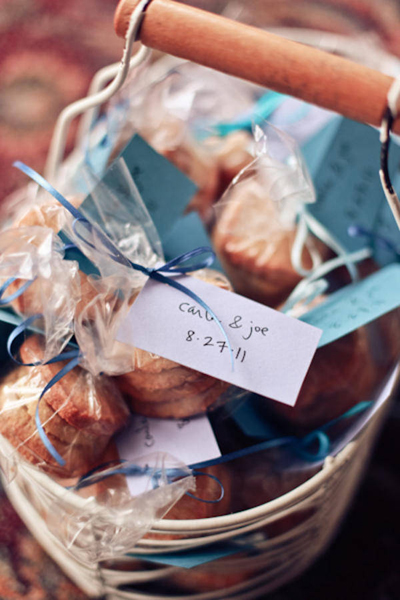 What are some of the challenges that you faced planning an intimate wedding?
Setting expectations with other people on how big the wedding would be. Our reception site was also a challenge. I don't think many weddings or big events are held there, so figuring out where people would sit was an issue. While our wedding was relatively small, it was large for this location, so navigating that was a little difficult. We also looked at many reception sites where our wedding would have felt dwarfed by the site, but other sites where we were pushing the limit.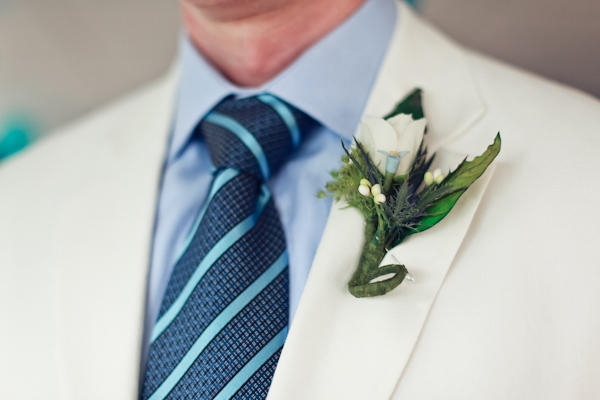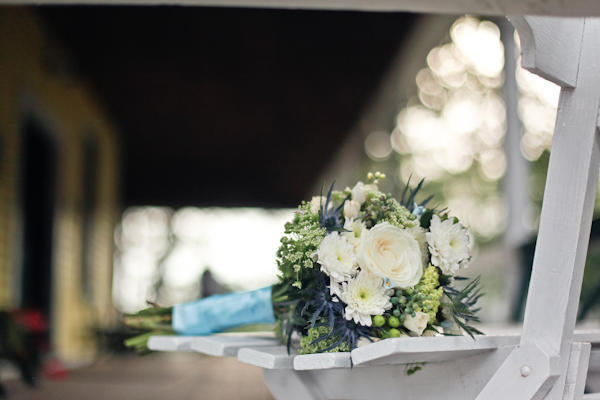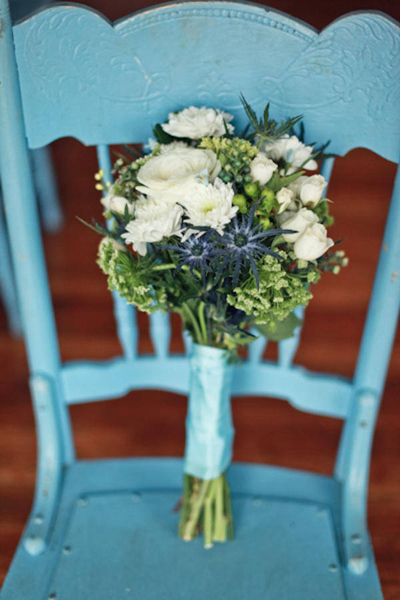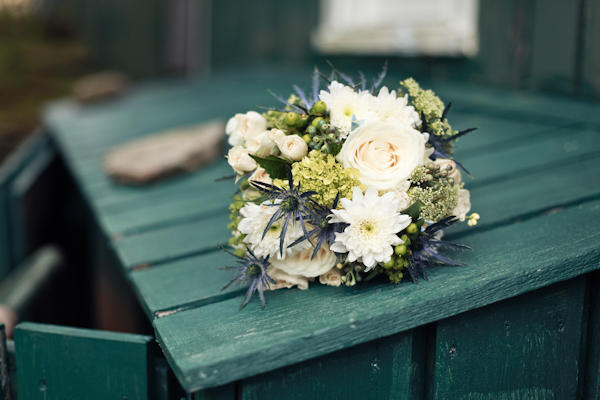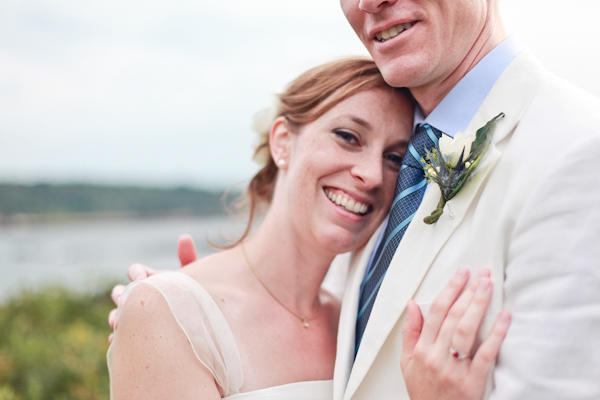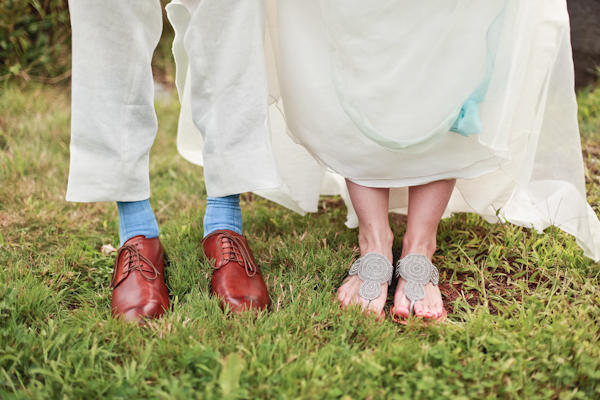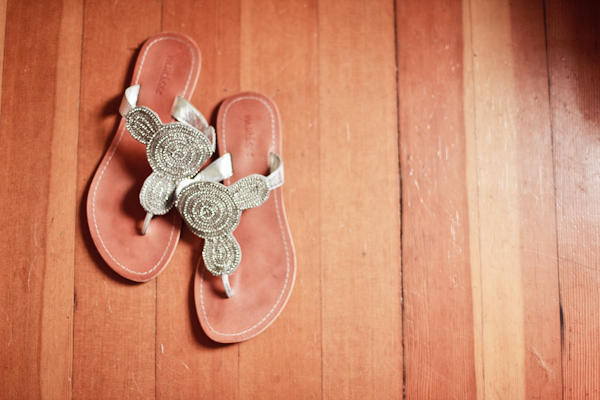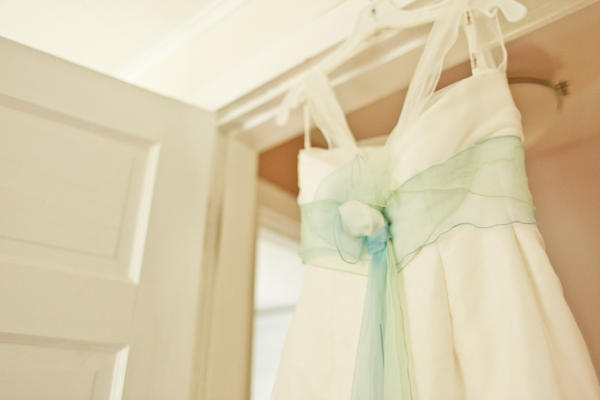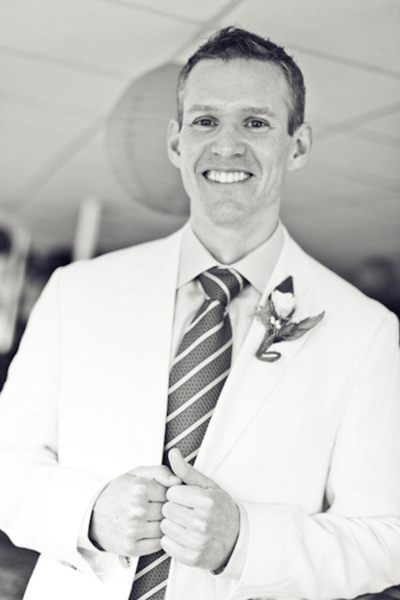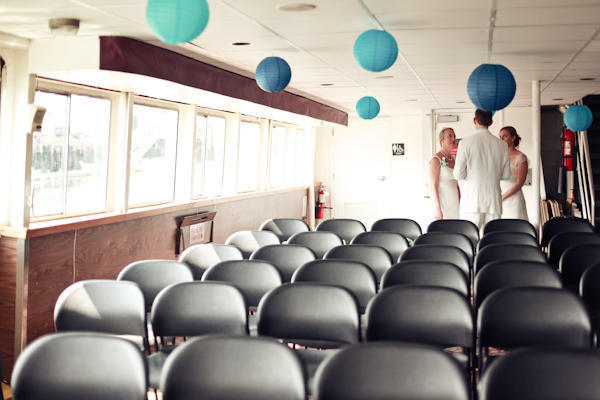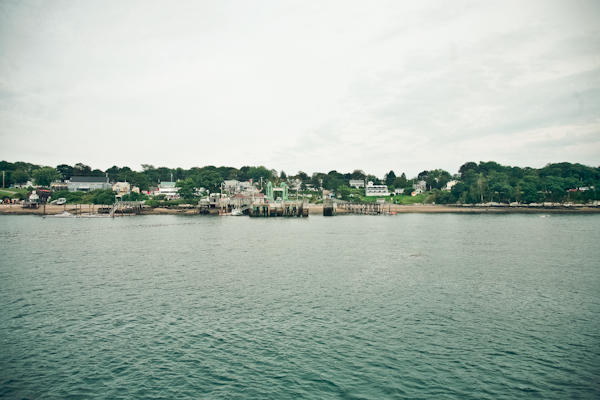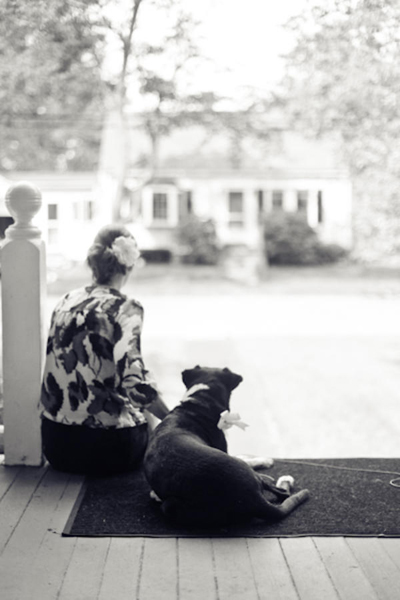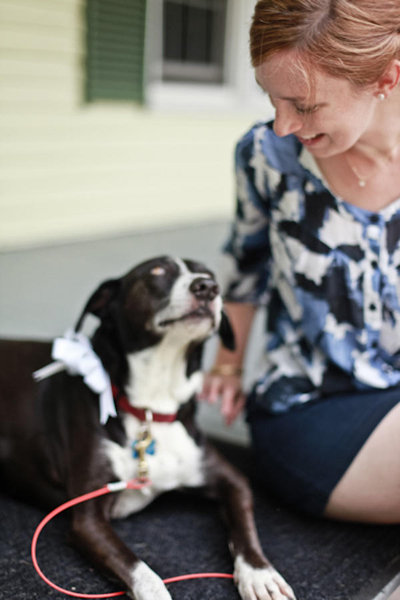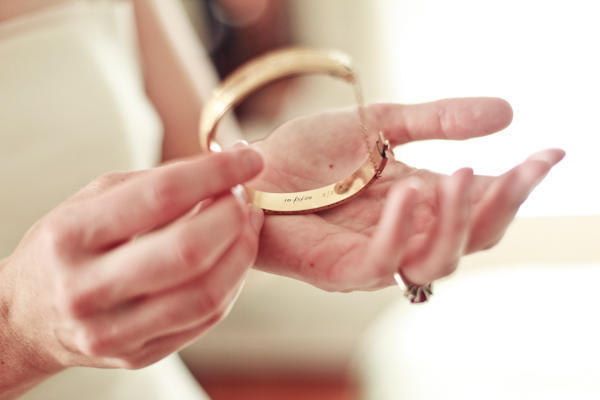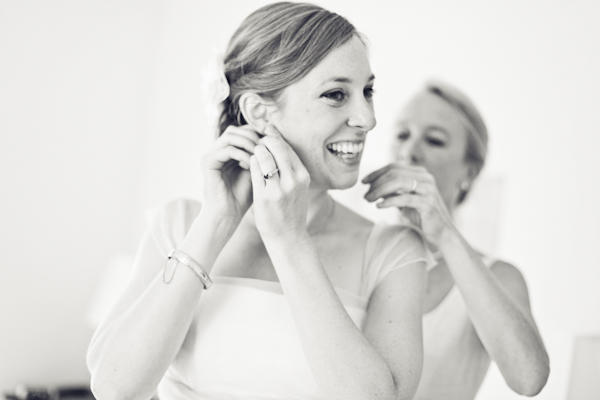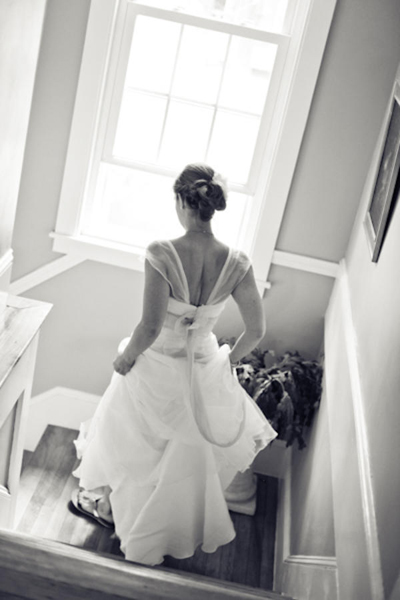 Was it difficult to pare down the guest list?
It was not as difficult as we thought it would be beforehand.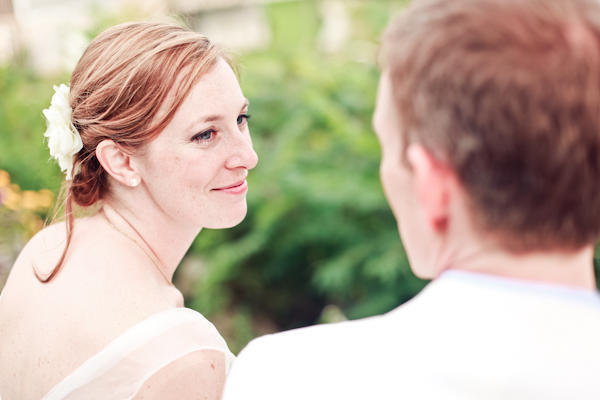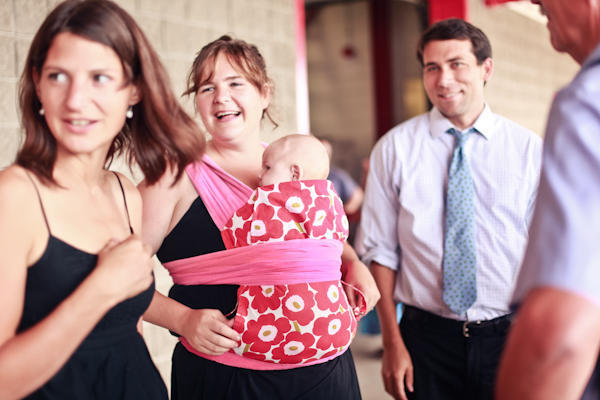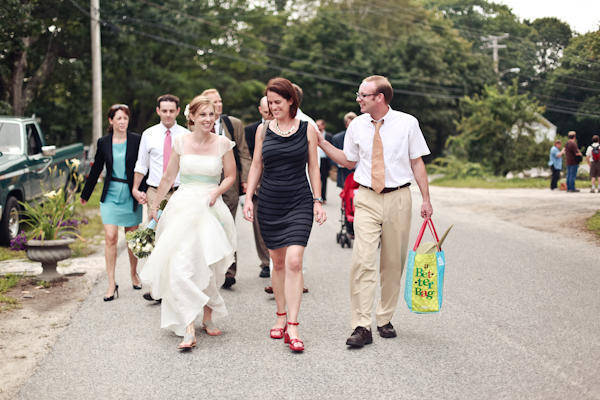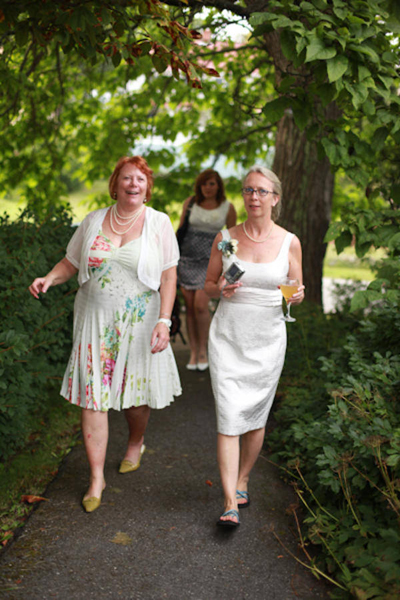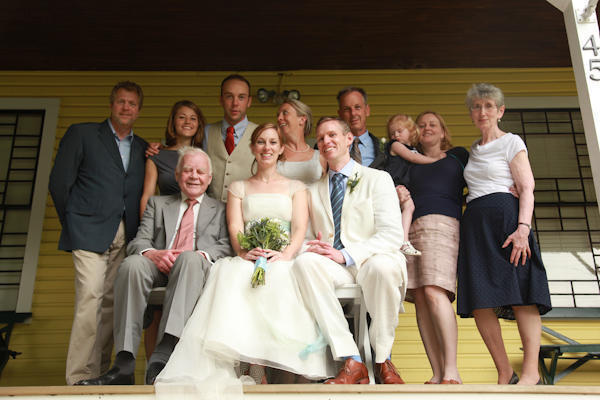 Did you have any 'issues' with the small guest list from friends and family? If so, how did you address them?
Yes. We invited some people who we had not initially invited and that worked out fine. We also reminded people that this was not their wedding. It is probably inevitable no matter how big or small your wedding is you will have issues with the guest list and family and friends.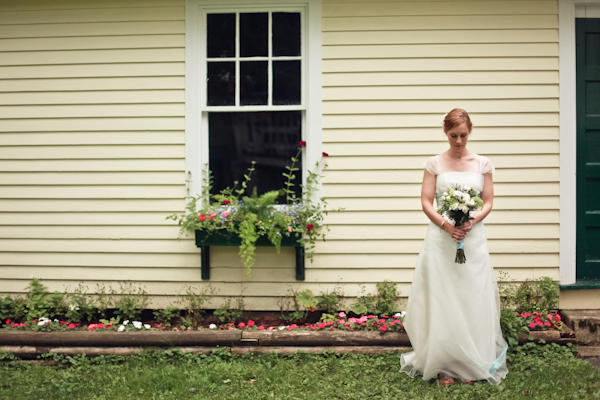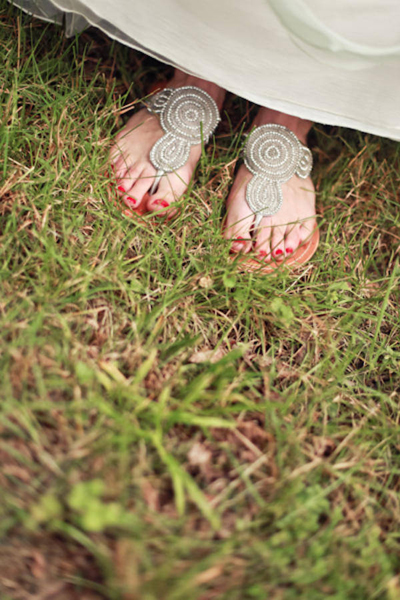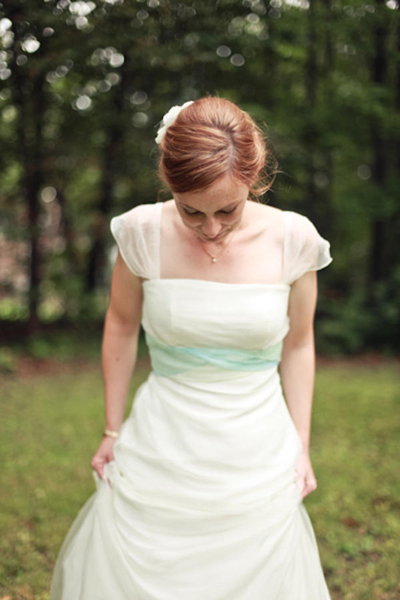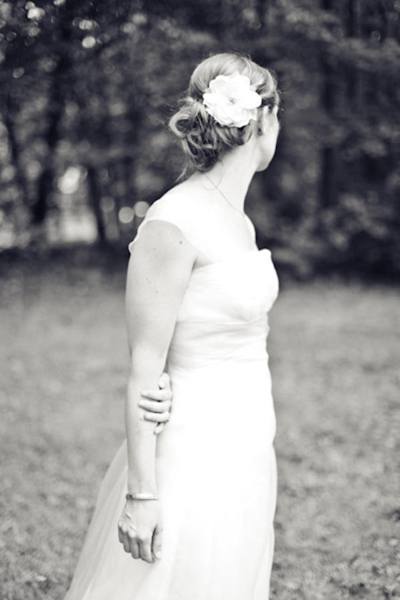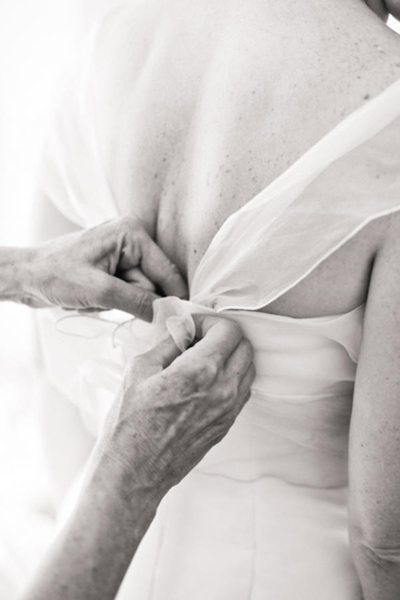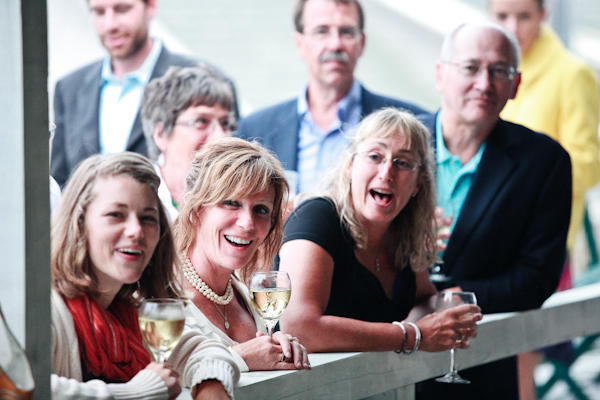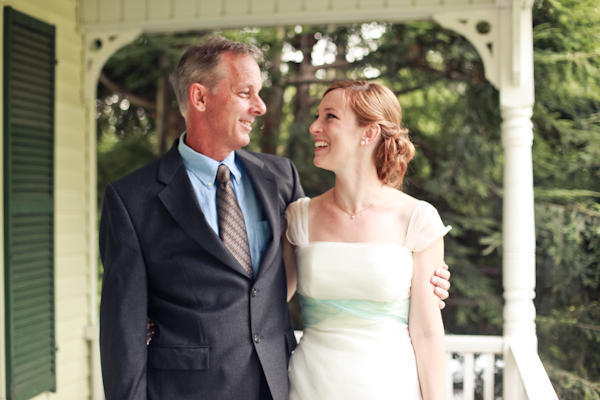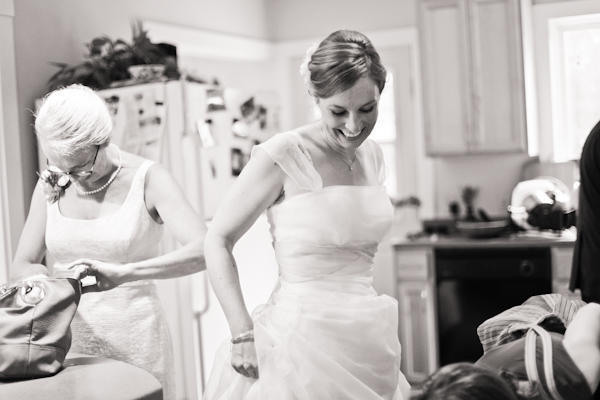 What were the highlights of the ceremony?
Having our friend marry us – and that he choked up in certain parts of the ceremony. Also, we didn't know where the ferry would stop for the ceremony and it stopped with a view of a lighthouse, which was great.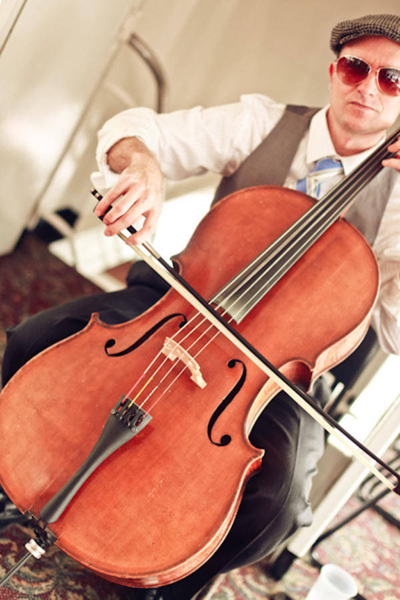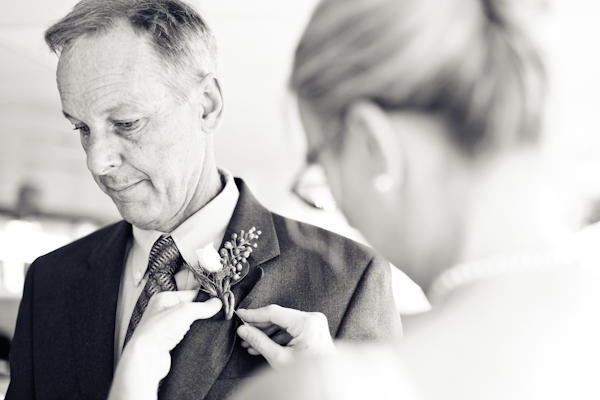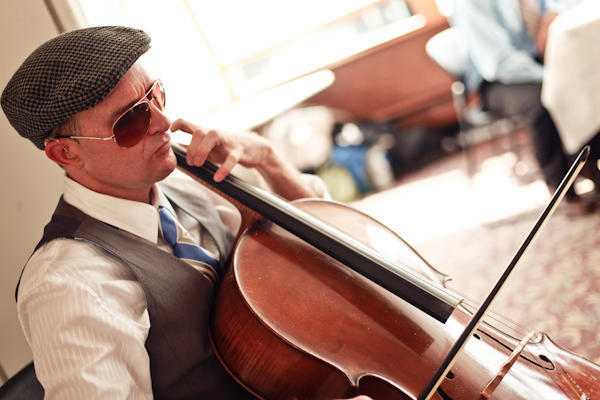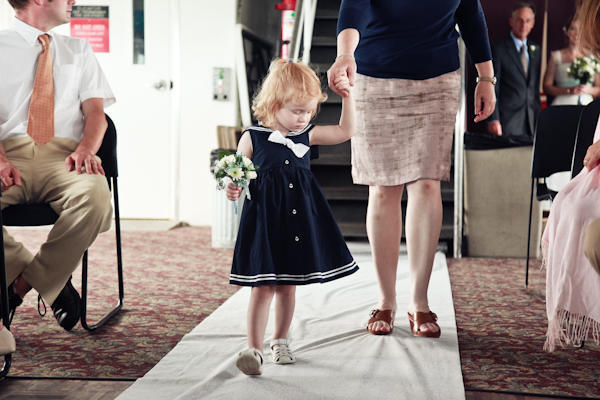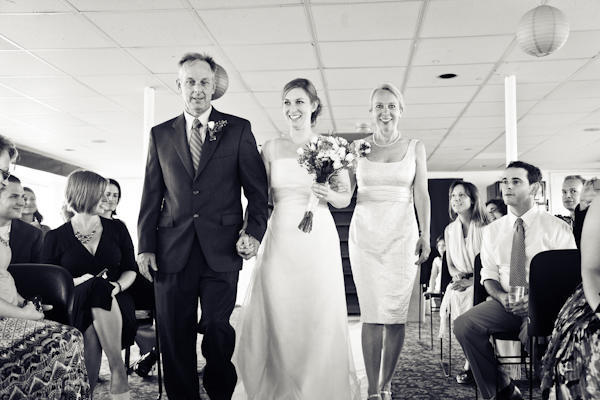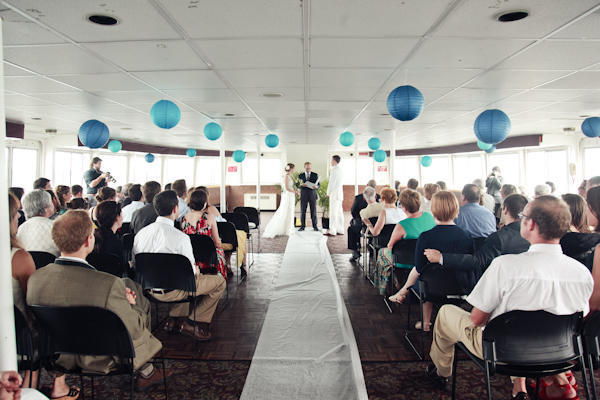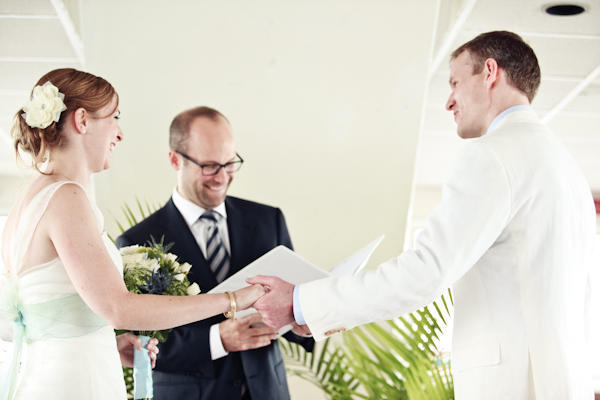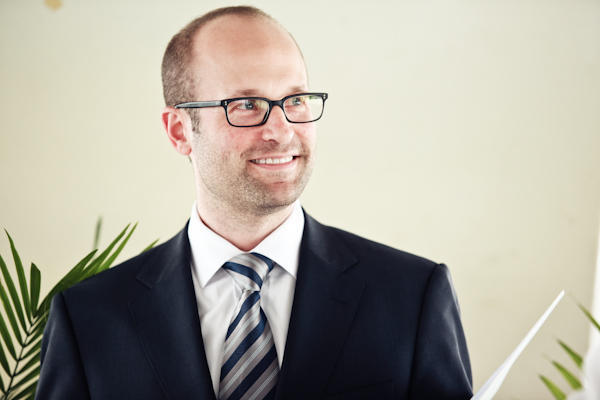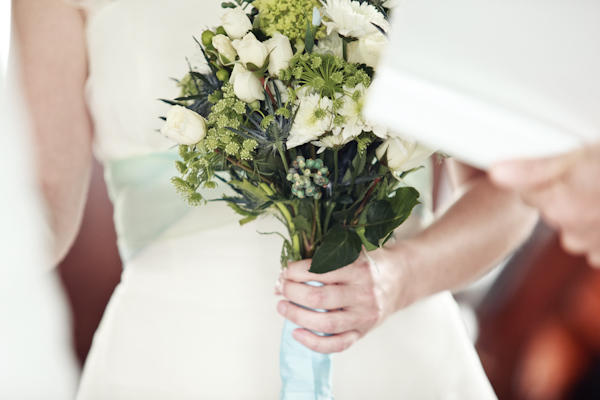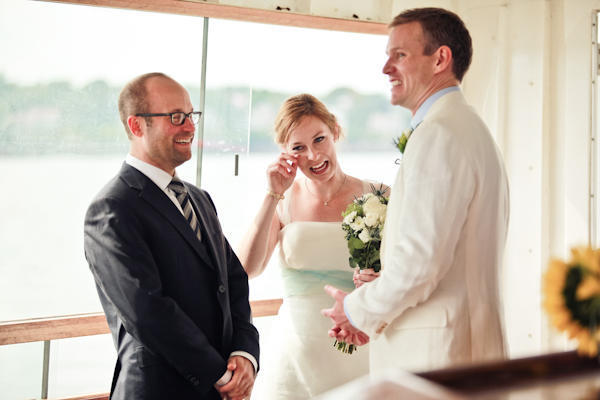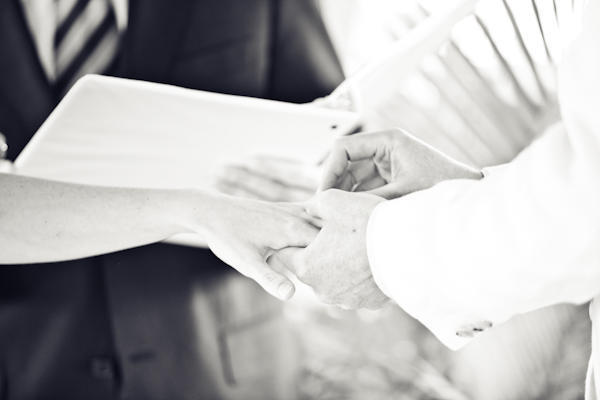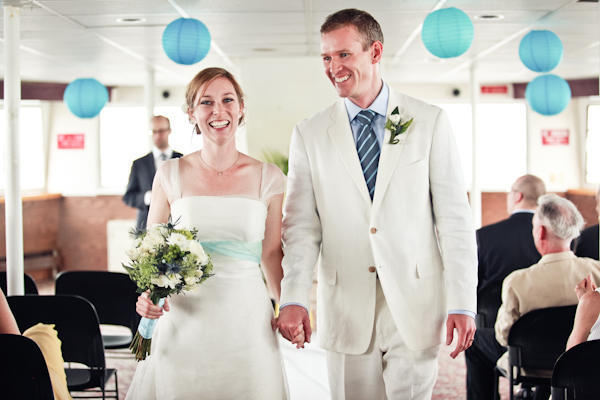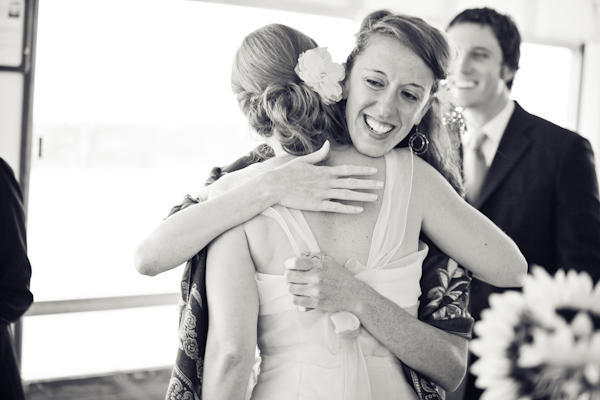 What were the highlights of the reception?
We didn't do a seating chart. One of my coworkers had told me that he and his wife had ruined the night before their wedding planning a seating chart and that it was incredibly stressful, so he advised against doing it. We had honestly just forgotten about it. No seating chart meant that Joe and I didn't have a seat anywhere together, so instead we just floated around and sat in a bunch of different places. Eventually, we got to sit together. I ate my chowder at one table, corn at another table, salad at another table and lobster at yet another table.  It was really fun to enjoy eating with all our guests. People also told me that I wouldn't get to eat at my wedding – not true, if you make it so. I ate everything and got to have some of the specialty cocktails Joe had carefully orchestrated.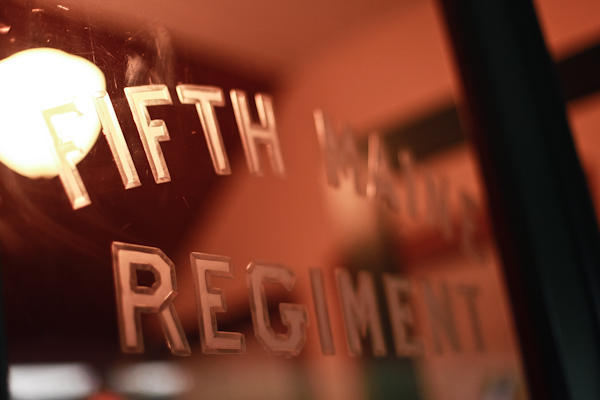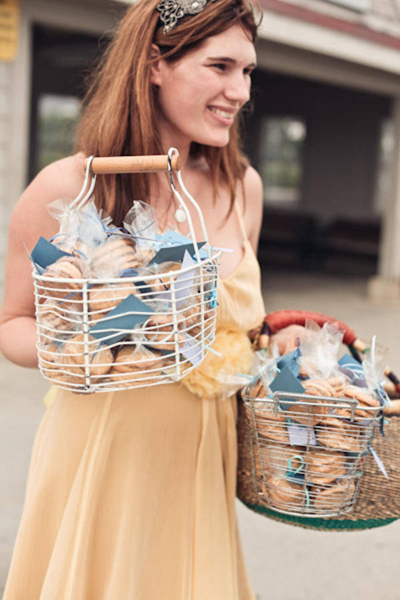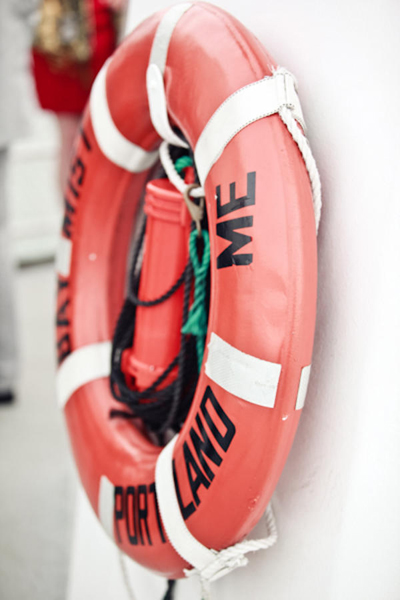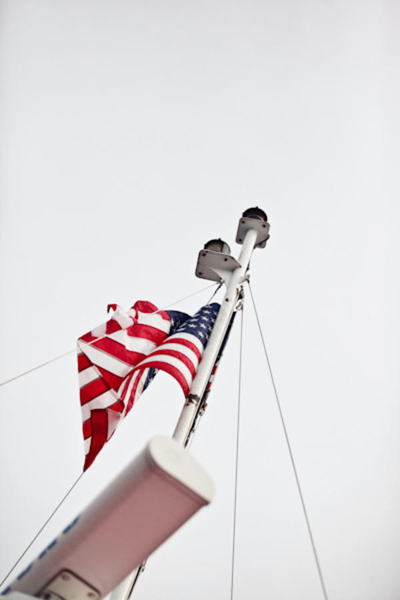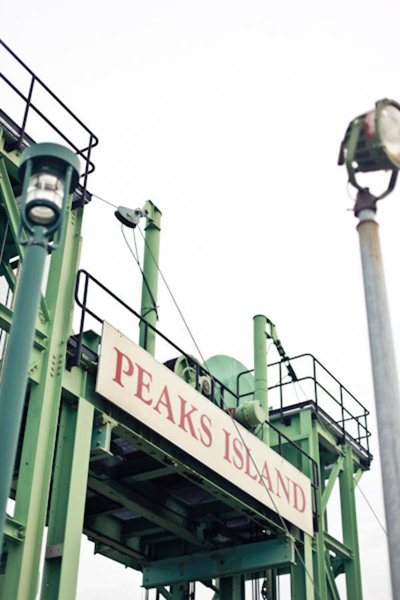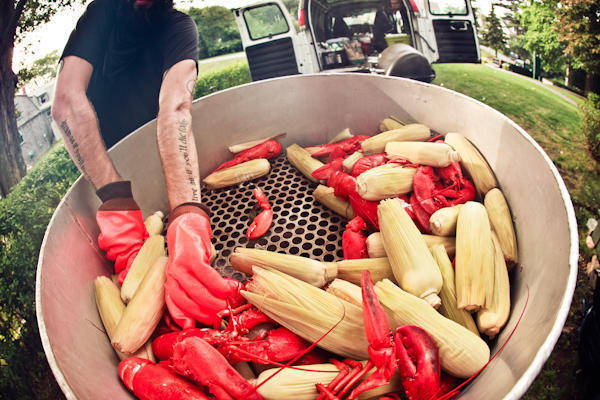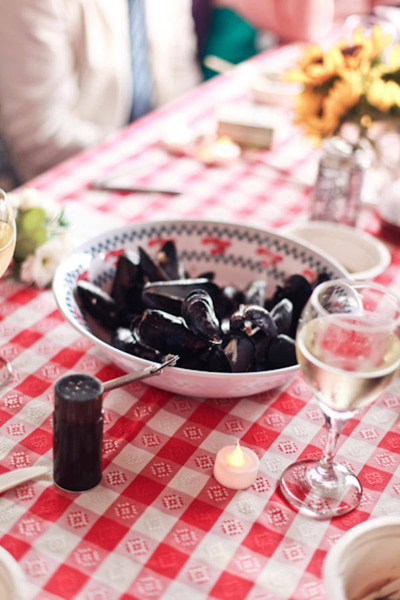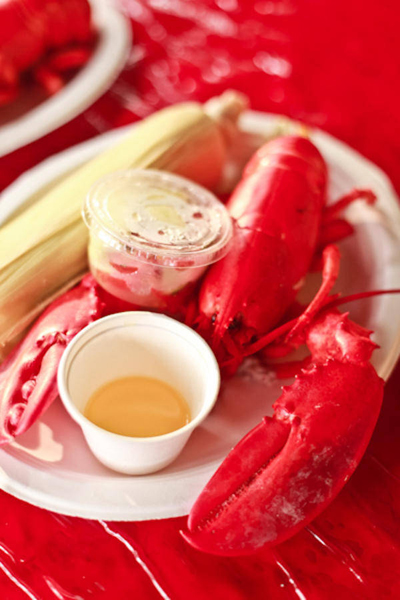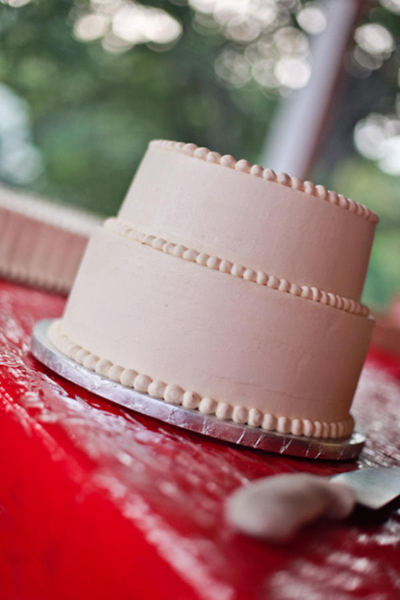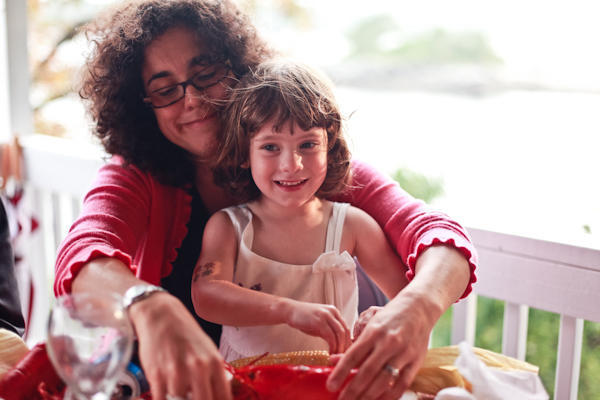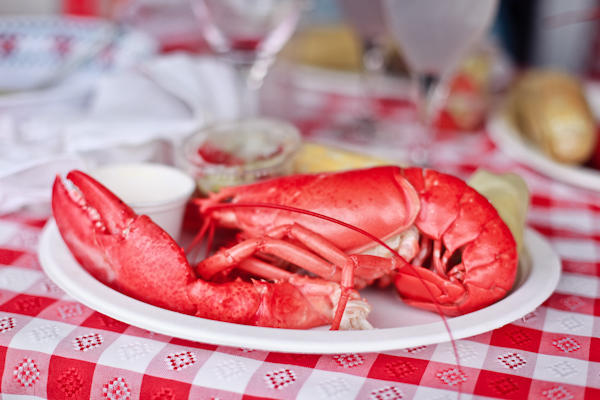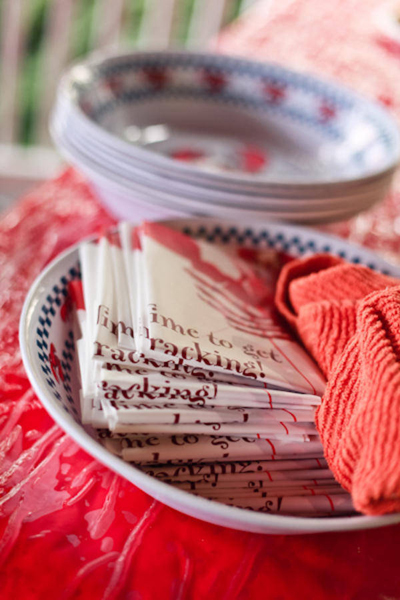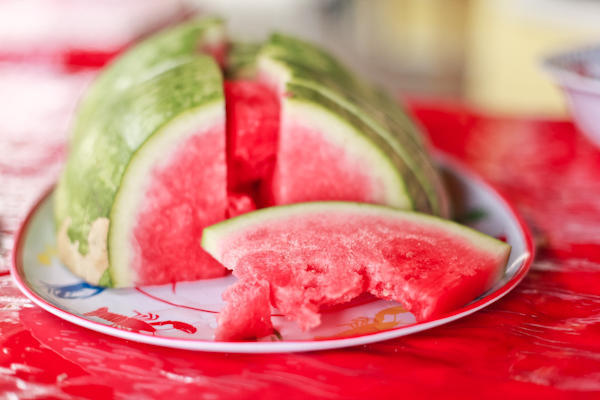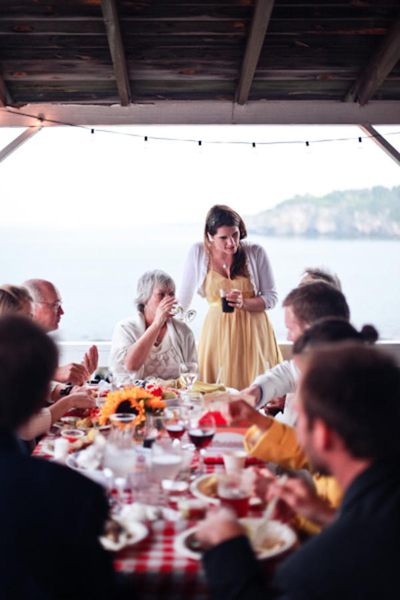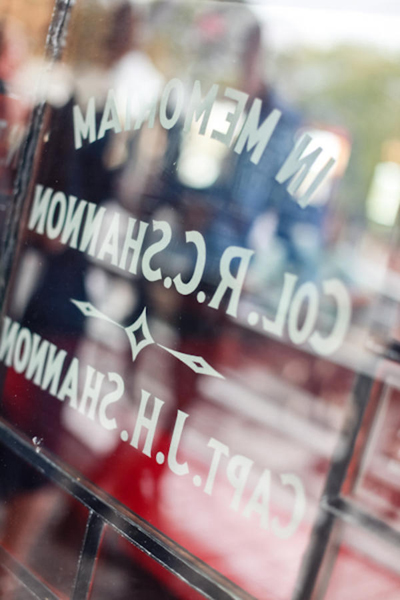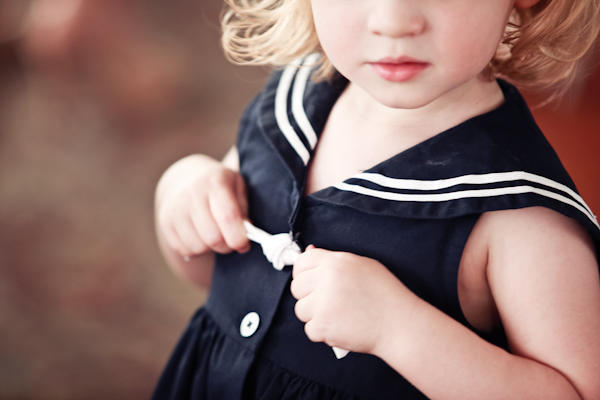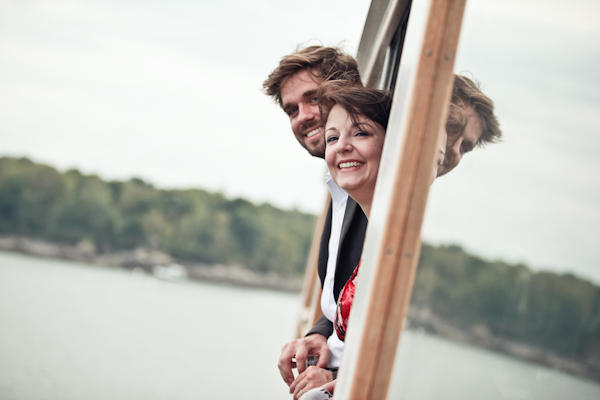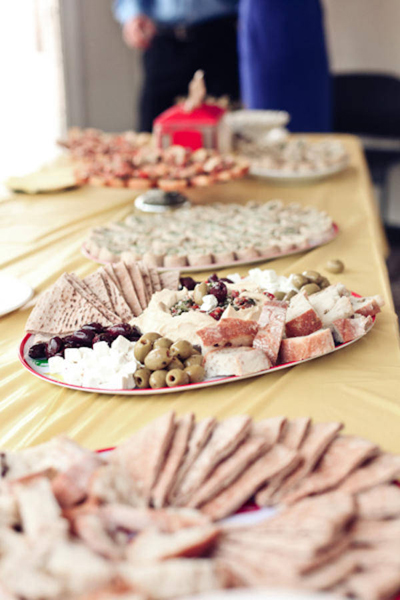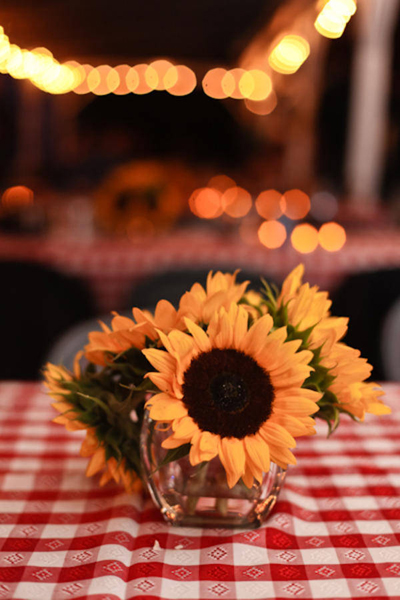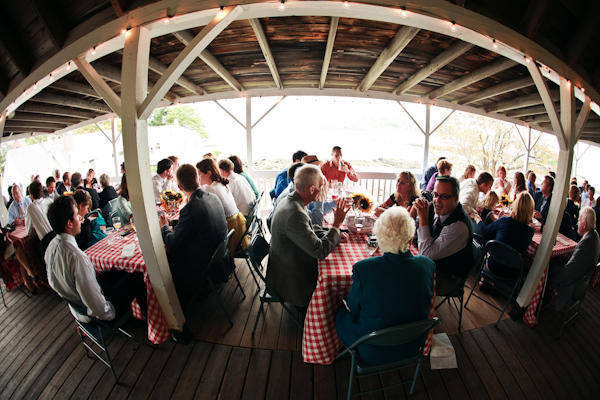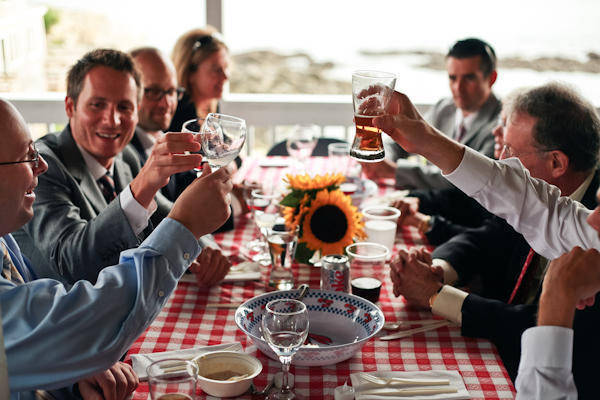 What was the best thing about having an intimate wedding?
You have a chance to actually visit with your friends who you maybe haven't seen in a while.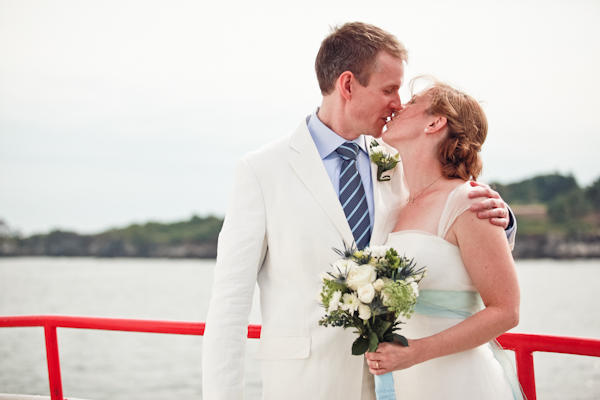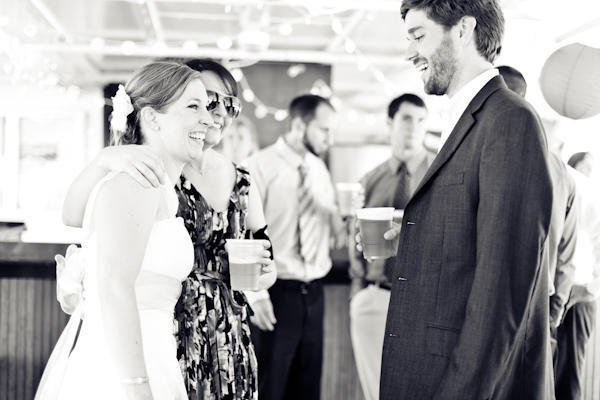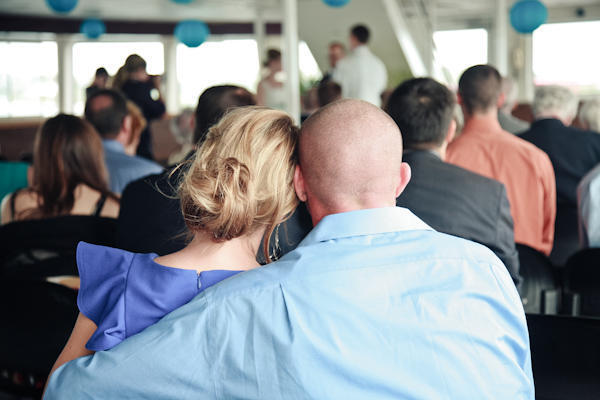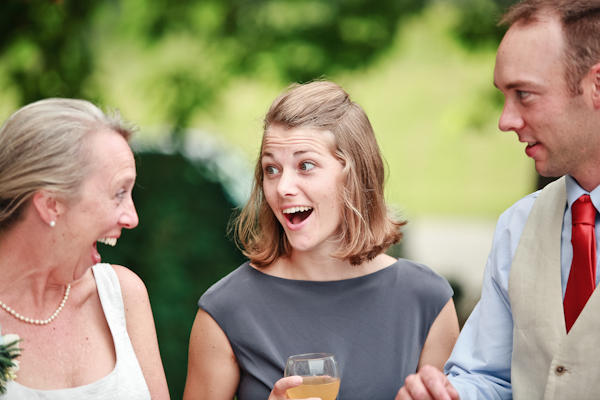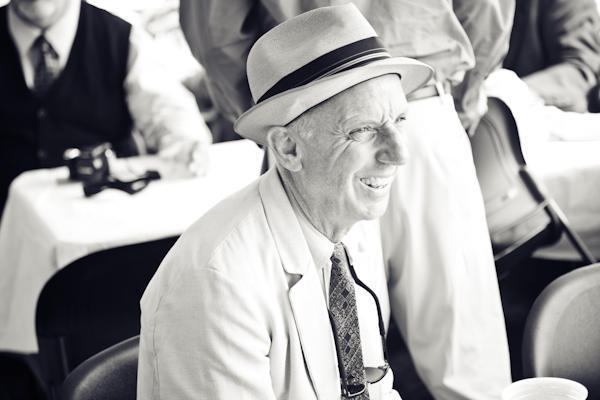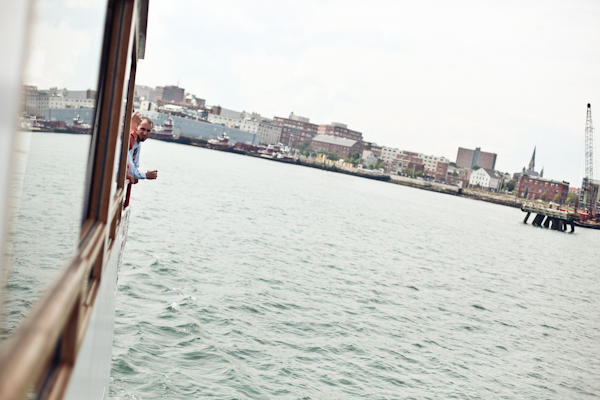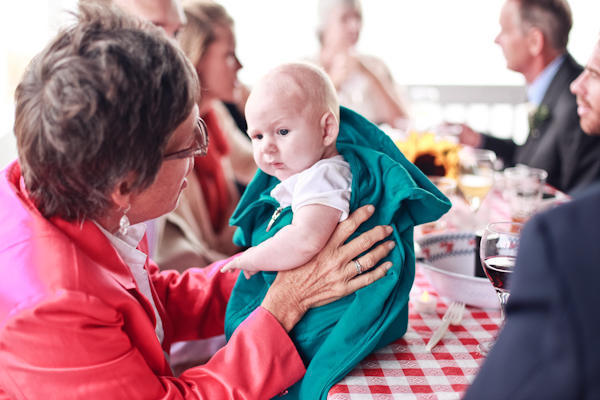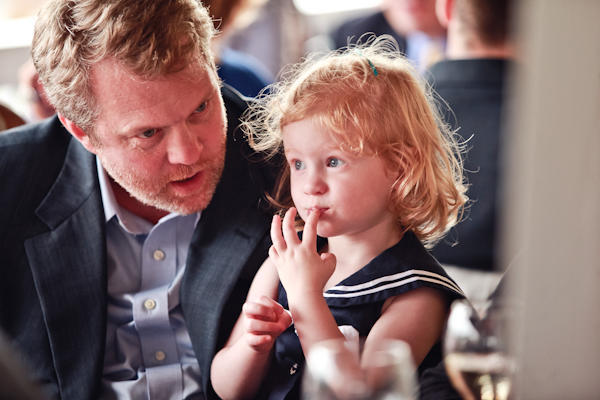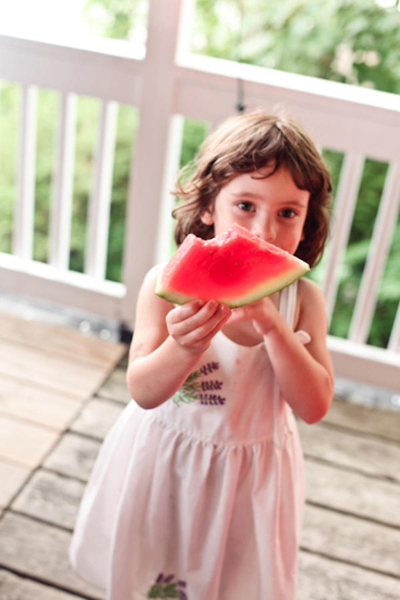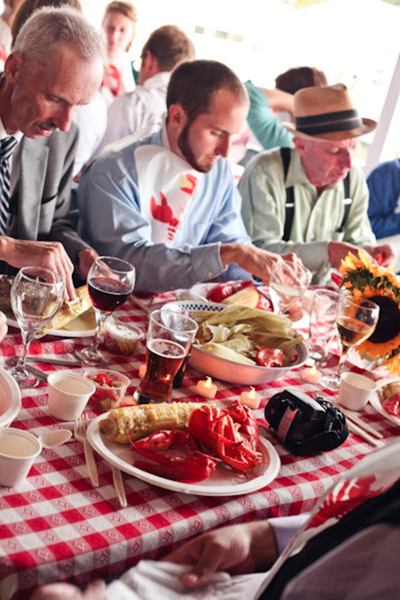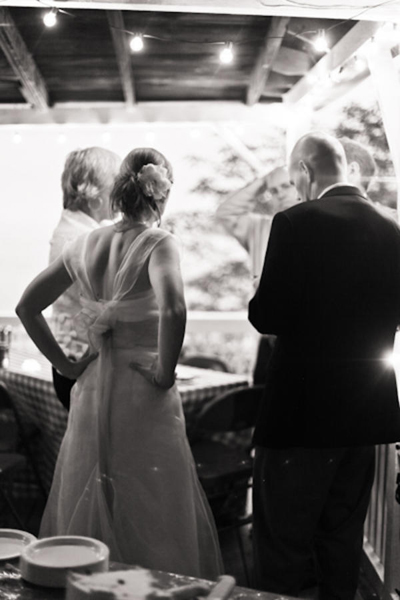 What advice do you have for couples who are considering an intimate wedding?
Carla: In thinking about the guest list, it helped remind me that people do not really even want to be invited to weddings, so you are not doing anyone a favor by inviting them. I don't know that this is true, but I told myself this. Weddings  are a huge cost for guests and can be both a financial and time burden. In not inviting people, I thought about how I was freeing them from spending time or money to come and/or guilt in saying they weren't coming.
Joe: Just do it and if you have a big extended family, be prepared to just invite your immediate family and certain segments of your family.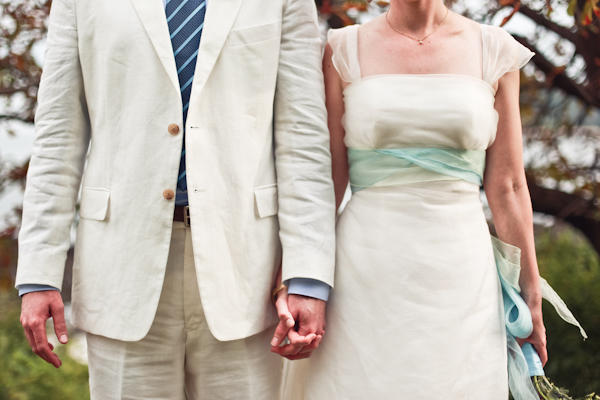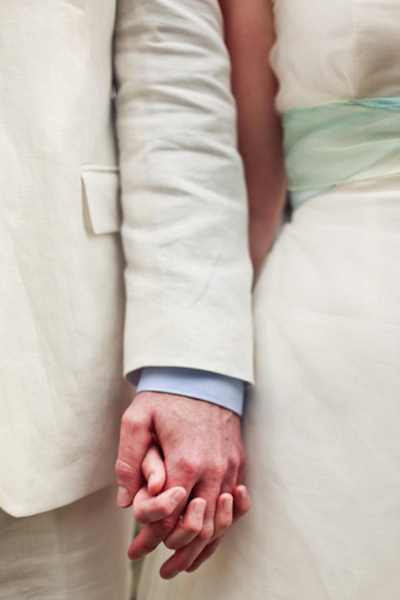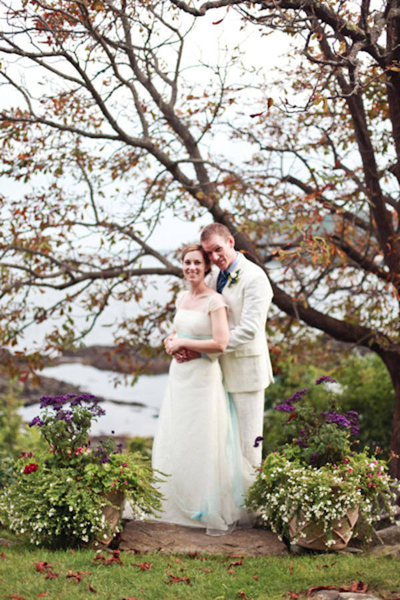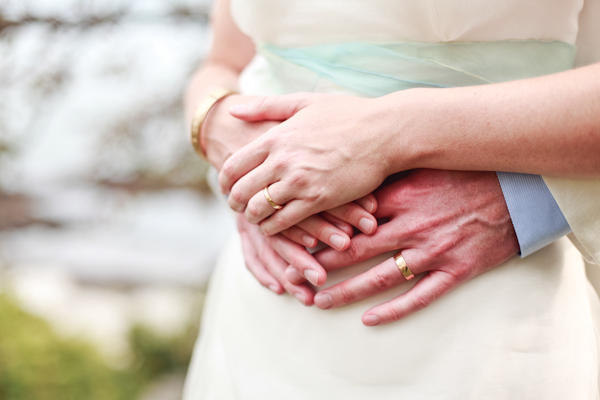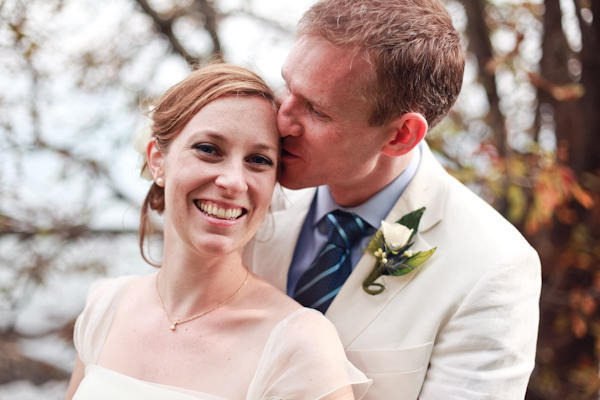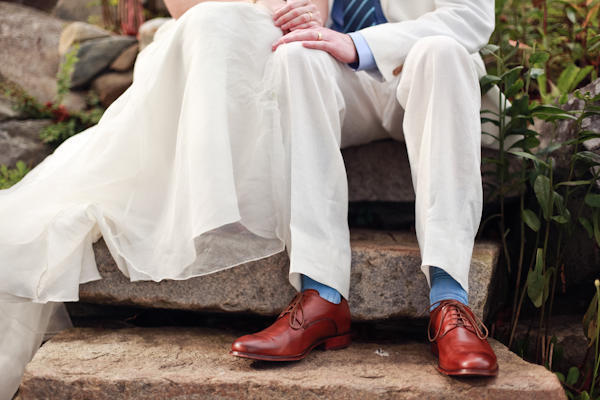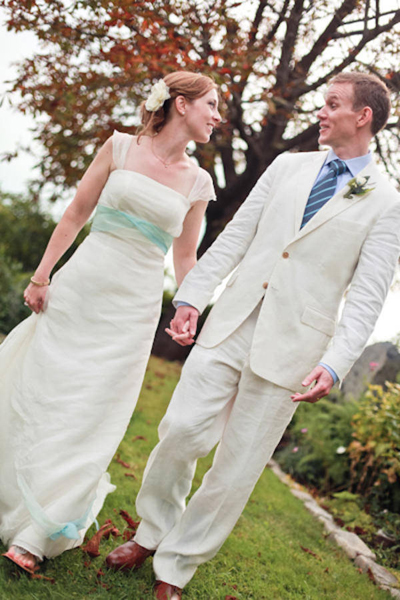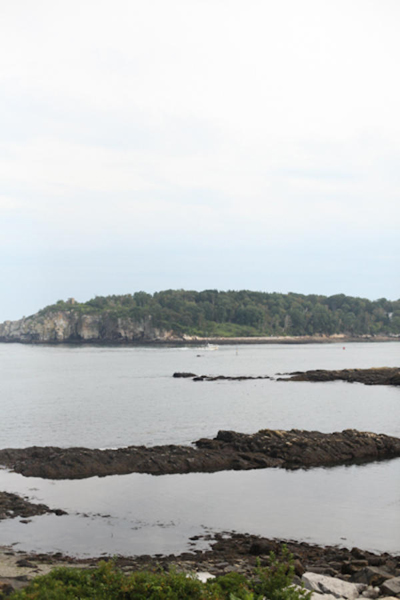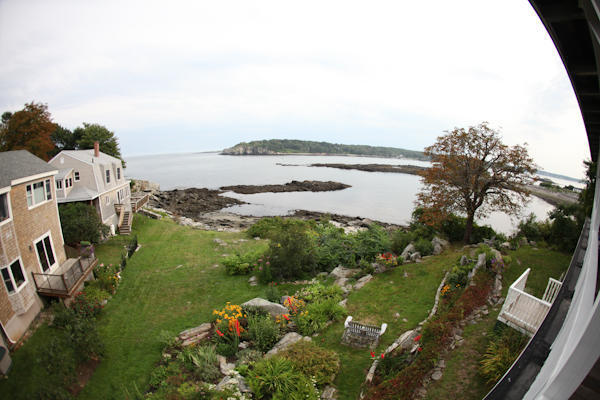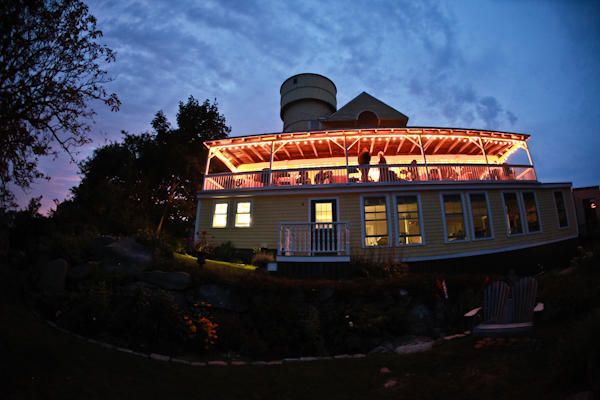 Vendors:
Photographer: Emily Delamater
Caterer: Maine Lobster Bake Company
Cake: Two Fat Cats
Dress: Adele Wechsler
Chartered Boat: Casco Bay Lines
Hair/Makeup: Danielle at Ferrante
Music on the boat: Kieran McManus (who I literally found on
Craigslist three days before)
Cookies: Our friend, Mary Cat's catering business – Pudding Stone Kitchen