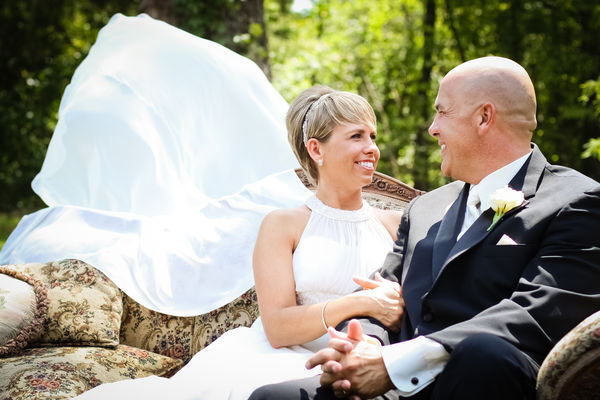 Carol, 36 & Lannie, 45
Nashville, Tennessee
Wedding Date: August 24, 2010
Number of Guests: Two (matron of honor and best man)
Wedding Cost: $2,500
Wedding Ceremony Location: Cedarwood, Nashville, Tennessee
Wedding Reception Location: Cedarwood, Nashville, Tennessee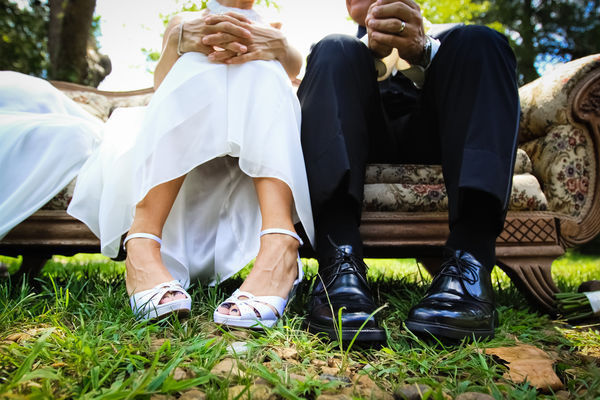 Why did you have an intimate wedding?
We chose to have an intimate wedding because it made it more personal to us.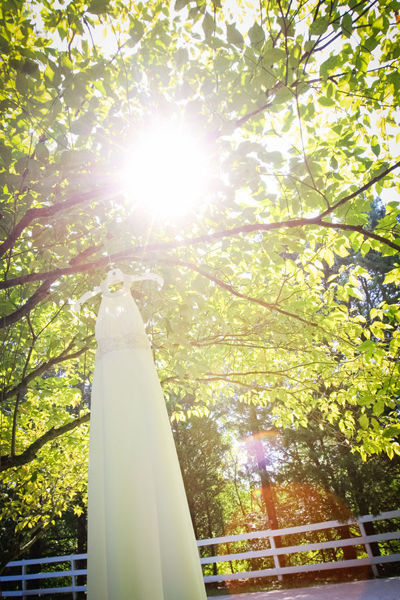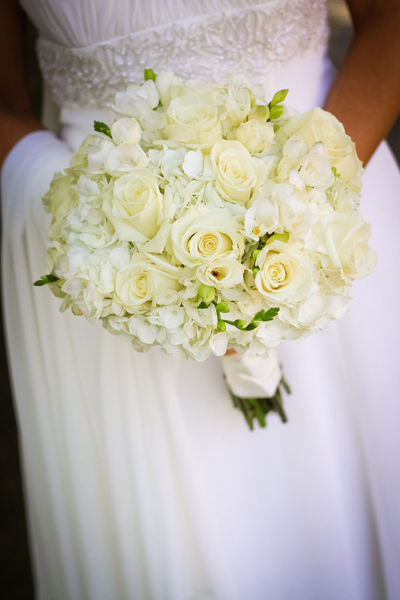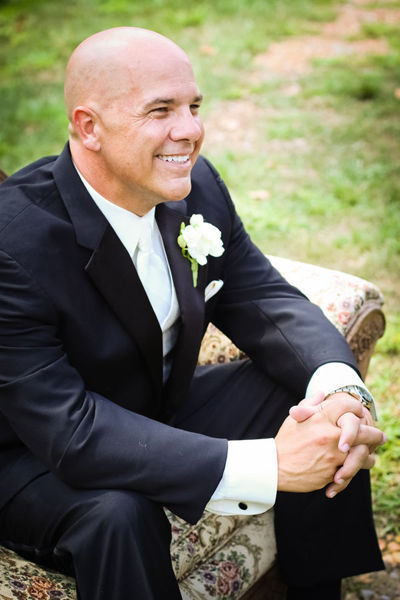 What are some of the challenges that you faced planning an intimate wedding?
Living in Missouri and having jobs that take us in different directions constantly, Lannie and I still had an opportunity to visit Cedarwood the previous January when we booked their venue for our day. With snow on the ground in Nashville that weekend, it was difficult to imagine the warm late summer day in August we were planning. A second visit by myself, I had figured it out and wanted to be married in the pocket garden on  Cedarwoods' property.  Arriving in Nashville the weekend prior to the wedding of Tuesday August 24th, Lannie and I visited Cedarwood that Saturday afternoon for some final reviews of how our wedding day would unveil. Cedarwood planner, Linda, shared with us her vision of a ceremony under the tree on top of the hill. They had never held a ceremony at that location on the property before. It could not have turned out any more perfect than it did. Linda and her staff did a wonderful job turning that vision into reality.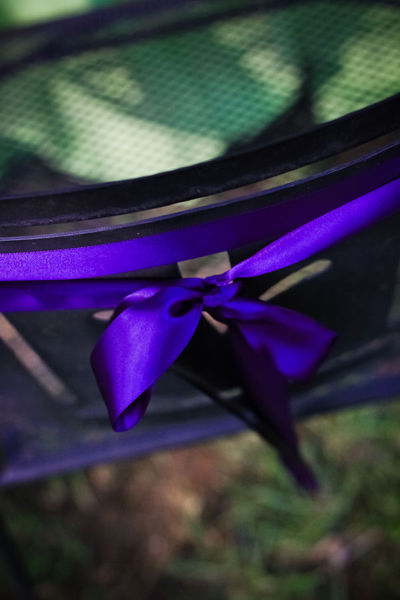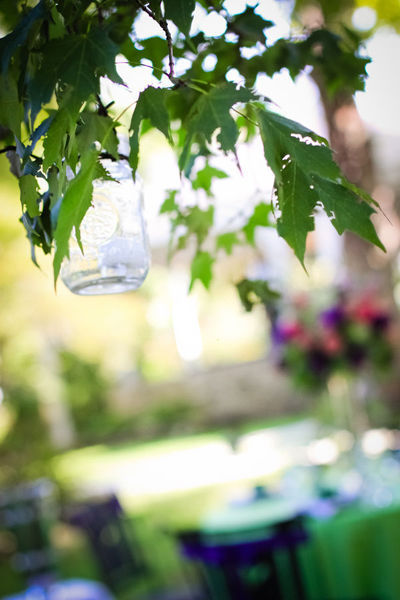 Was it difficult to pare down the guest list?
Not for us, we knew we wanted a small wedding from the moment we began planning.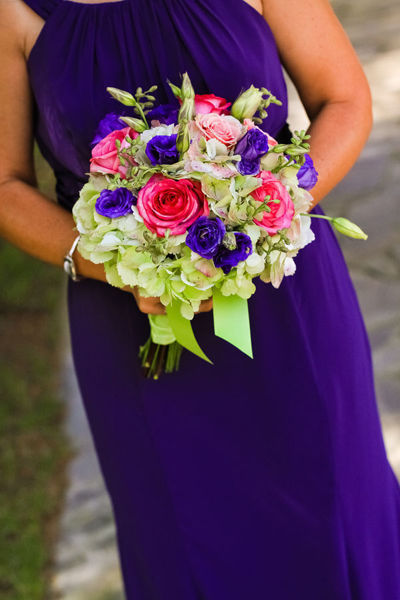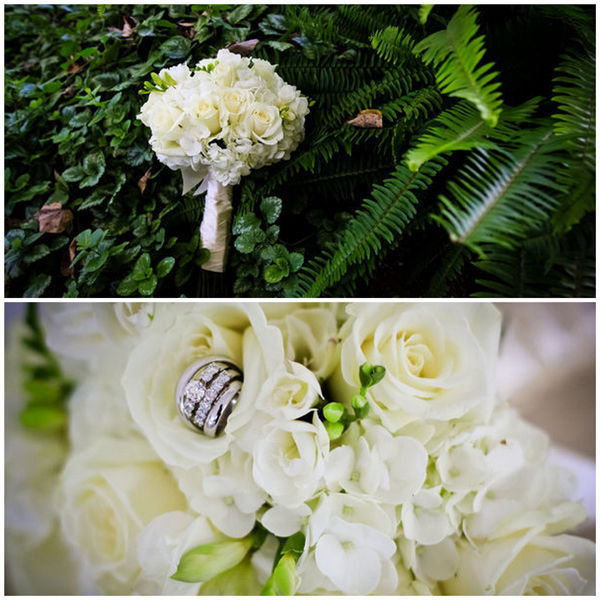 Did you have any 'issues' with the small guest list from friends and family? If so, how did you address them?
I believe the issues with a small guest list lied within us. I struggled a bit at first thinking that our family would not be there, but in the end all of our family were supportive of our decision to have a small ceremony.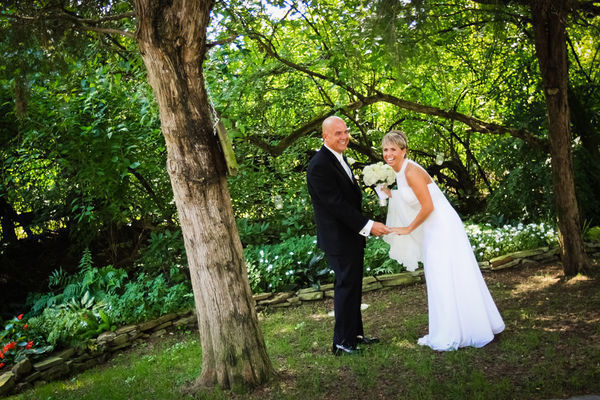 What were the highlights of the ceremony?
What moment of the ceremony was not a highlight? Knowing we did not have to answer to any specific schedule of the day but ours made the intimate wedding day relaxing and fun.
I am a bit traditional and did not want Lannie to see me prior to the ceremony itself.
However, we did choose to have that moment where he saw me in my dress for the first time as well as seeing him in his tux just prior to the ceremony. With his back to me, I tapped his shoulder and as he turned around there was already a tear of joy in his eye. It was such a special moment to us. And, it took a bit of the edge off during the ceremony when we began to recite our personal vows to one another.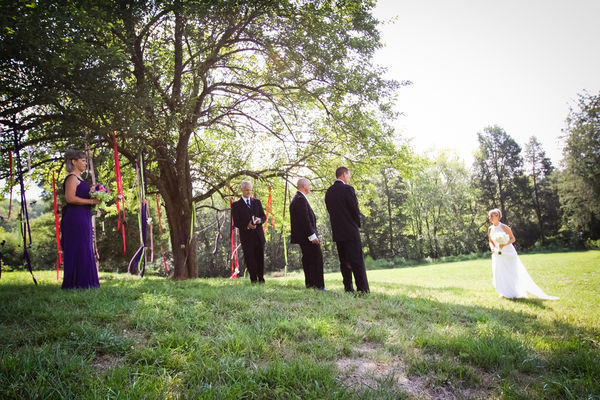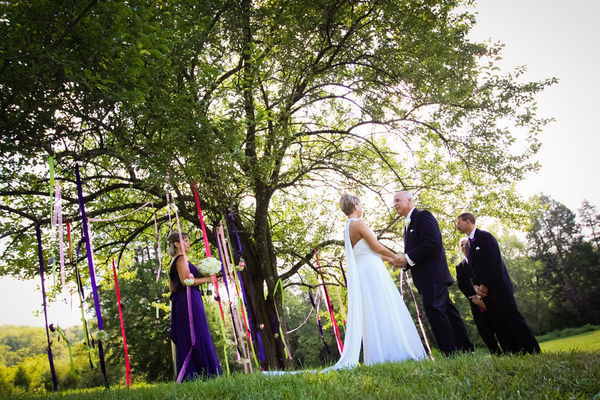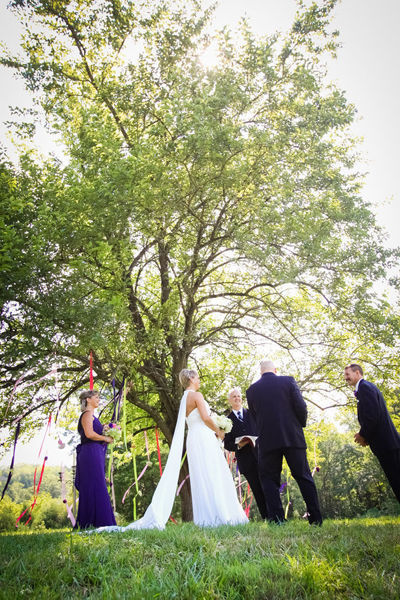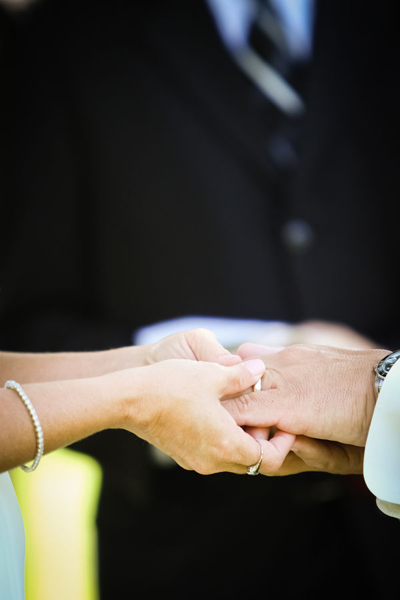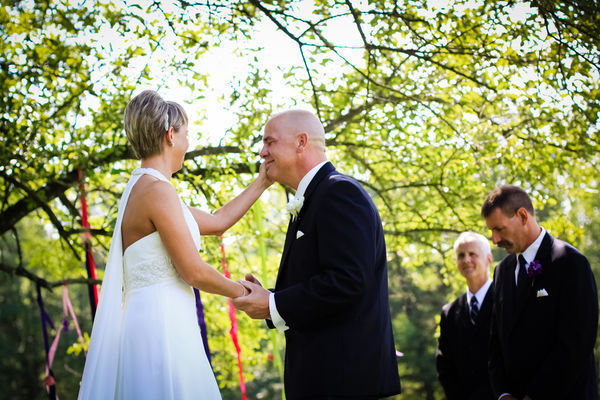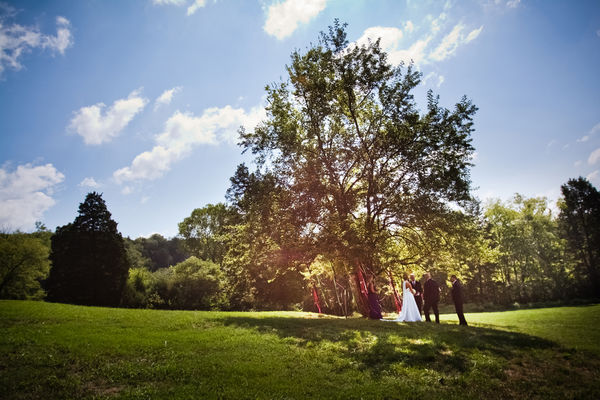 What were the highlights of the reception?
Heading into downtown Nashville, our favorite city, in the stretch limo to have our first dance at the Wildhorse Saloon. We pre-arranged it after taking private dance lessons at the spur of the moment the weekend prior. Although we haven't quite mastered the waltz the way our dance instructors have, that whole experience to us was romantic, exciting, and fun.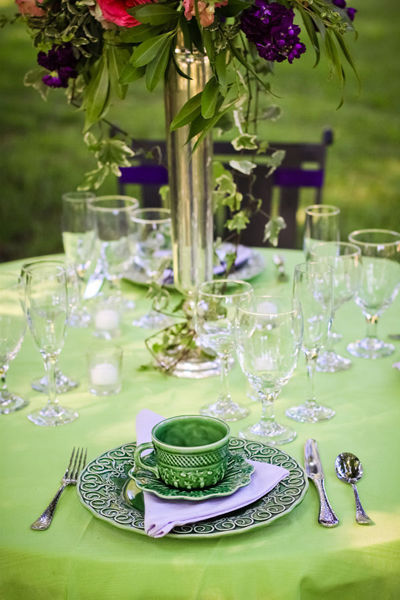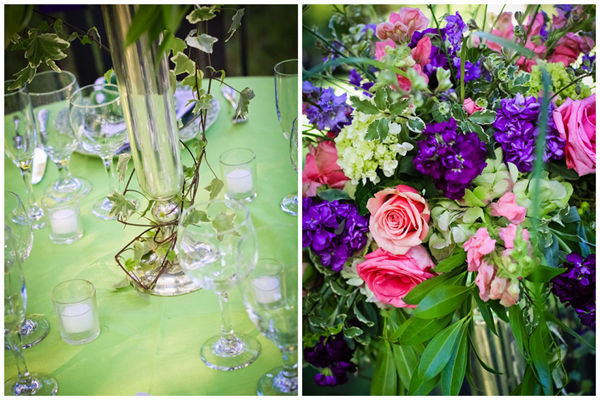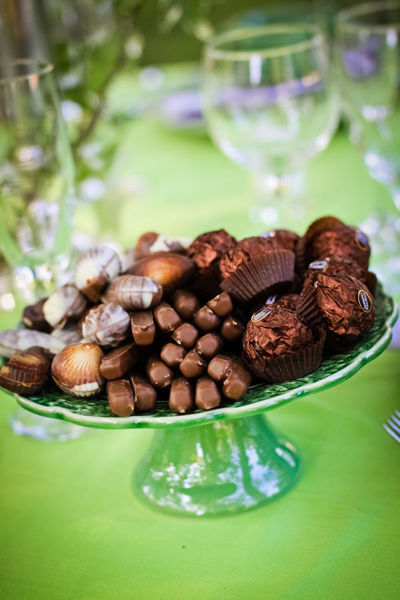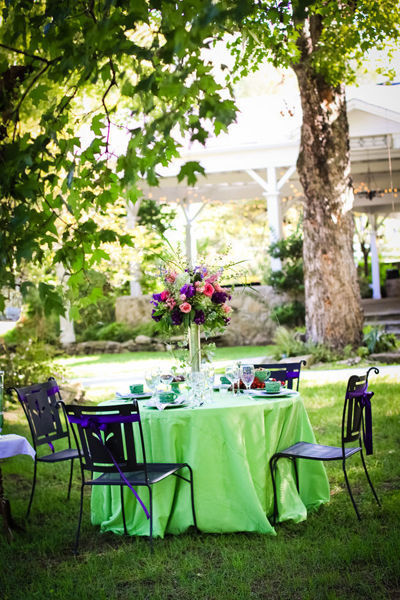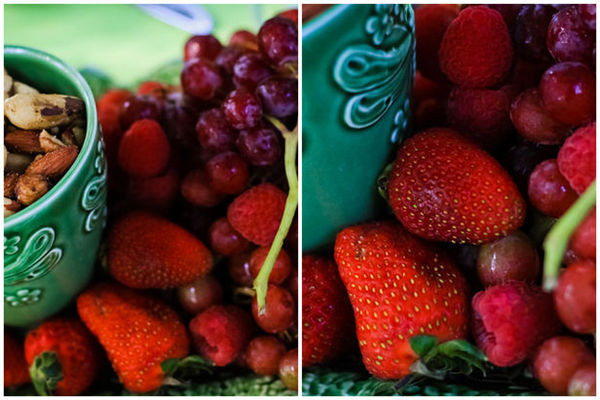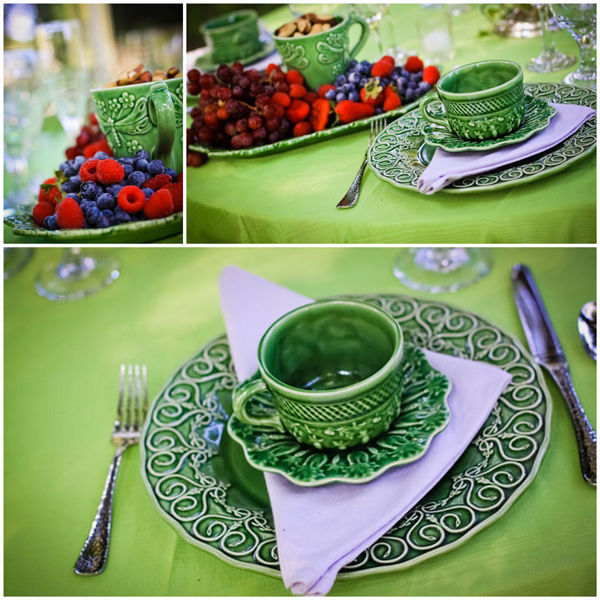 What was the best thing about having an intimate wedding?
We arrived for our ceremony with almost no agenda other than how the ceremony itself would go. We were able to spend as much time as we wanted in taking photographs without the pressure of people waiting on us.
It seems many of our wedding plans just unfolded perfectly and came together in the end, with many decisions made the weekend prior. Although we had over a year of planning, much of what had been planned changed the weekend prior. From the pocket garden ceremony to the tree on top of the hill, from last minute dance lessons and a final decision to hire a limousine – the flexibility we had because we were only planning for ourselves was just fun and exciting.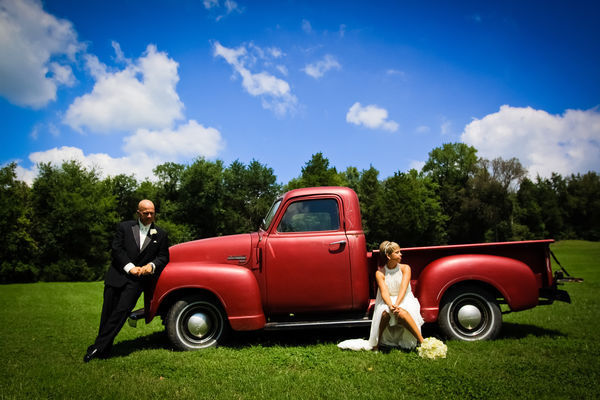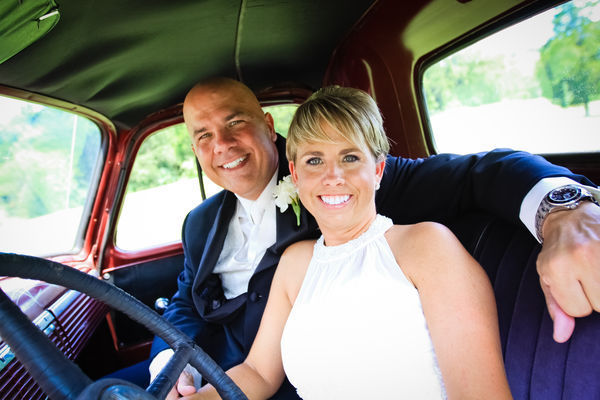 What advice do you have for couples who are considering an intimate wedding?
Our advice to others considering an intimate wedding, large or small, planning your wedding day should be about you and your partner. Plan the big details, but if you have the flexibility, leave some of the small things to the last minute. That made our wedding day more exhilarating and exciting.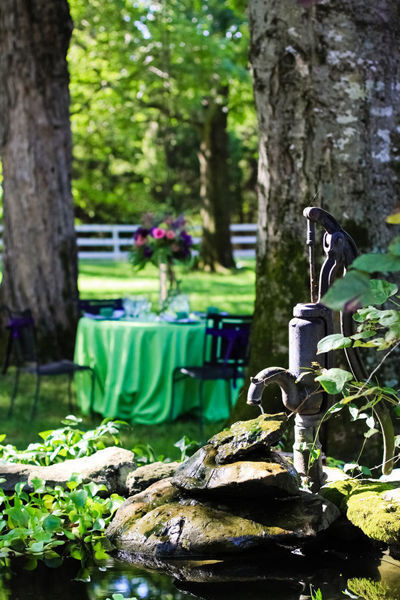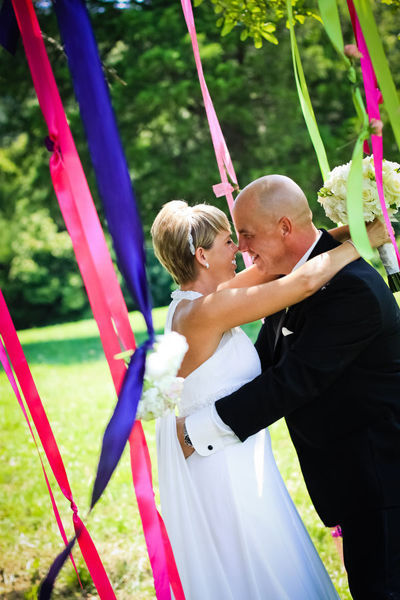 Vendors:
Venue: Cedarwood
Wedding Cake: Patty Cakes
Wedding Photographer: Dove Wedding Photography
Make-up: Amy Lynn Larwig
Officiant: Ralph Griggs
Transportation: Grand Avenue Limousine
Cowboy boots: Nashville Cowboy