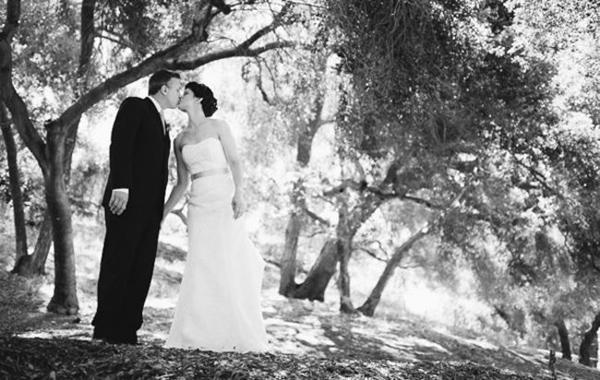 Debbie, 42 & Glenn, 44
Calabasas, CA
Wedding Date: May 29, 2011
Number of Guests: 70
Wedding Cost: $25,000 (excluding rings)
Wedding Ceremony Location: SaddlePeak Lodge
Wedding Reception Location: SaddlePeak Lodge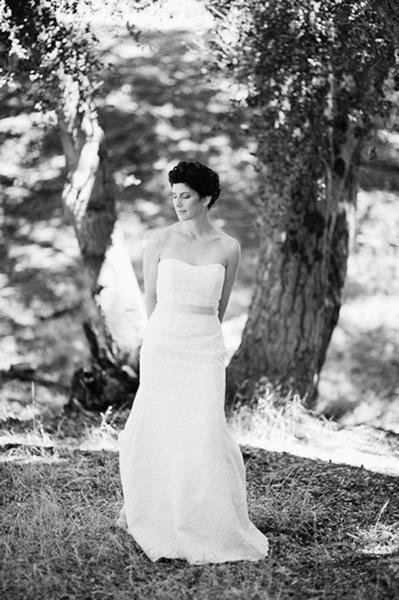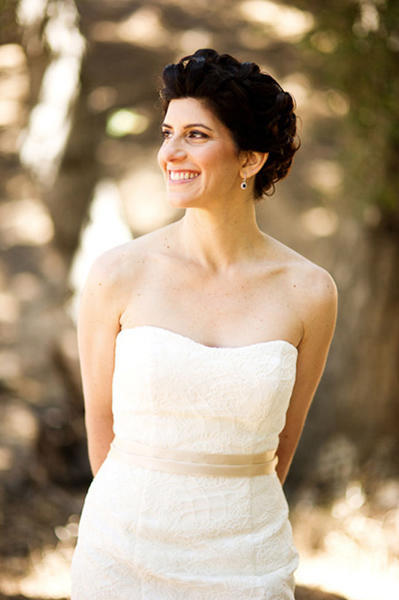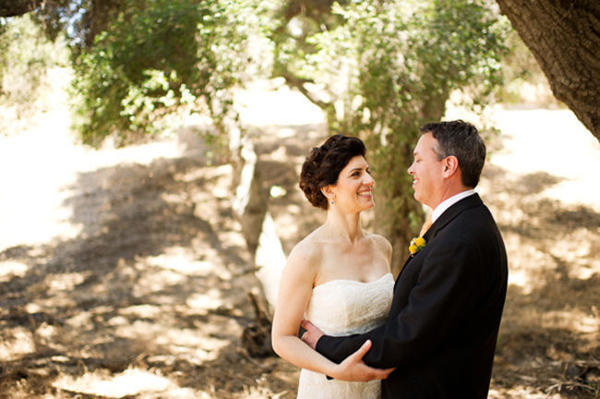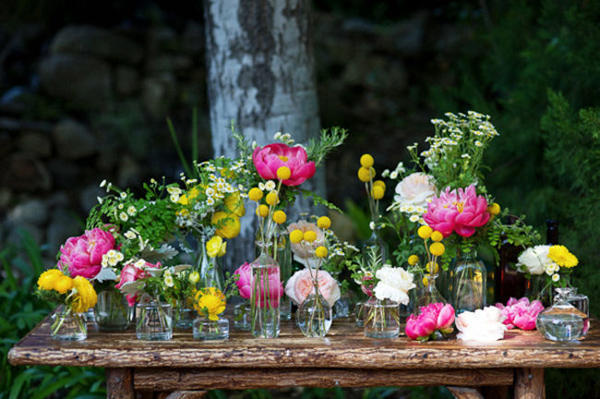 Why did you have an intimate wedding?
We had an intimate wedding for a few reasons.  Large banquet halls and hotels did not appeal to us as we didn't want to feel like we were one of a handful of weddings going on at the same time in the same place. Also, small weddings allow you to visit with more of your guests and make everyone's time more enjoyable. It brings the stress level down too, as more guests add to the overall cost and potential issues/complications.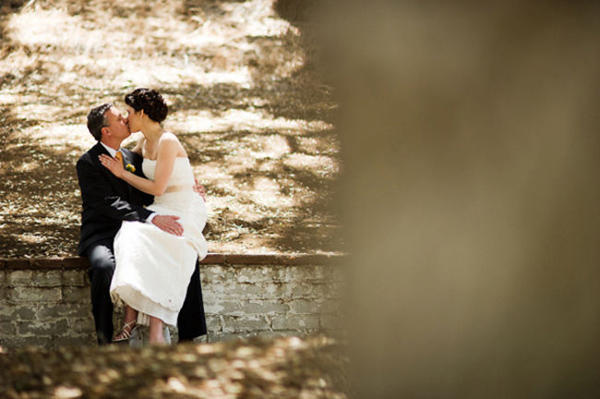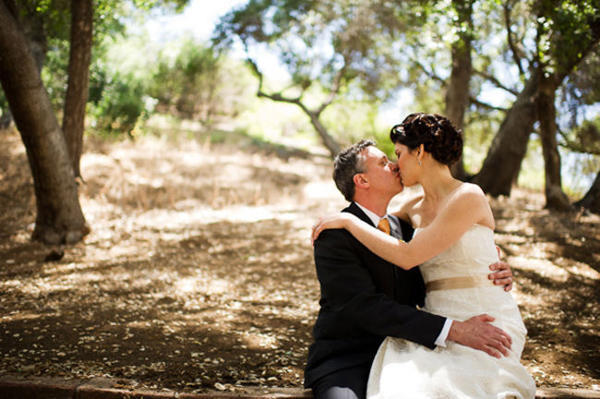 What are some of the challenges that you faced planning an intimate wedding?
Everything is easier with a smaller wedding except paring down the guest list.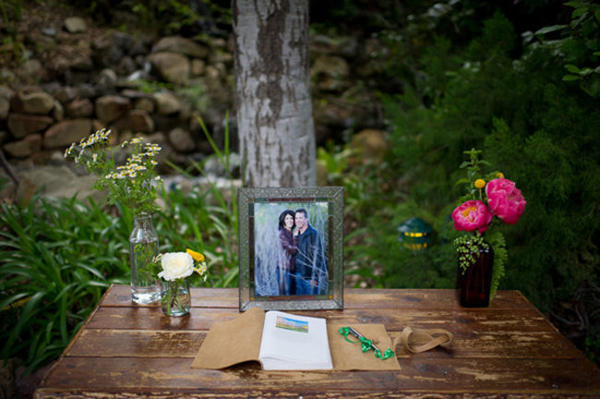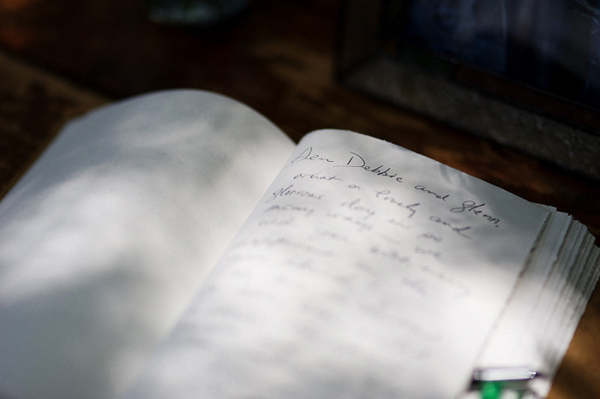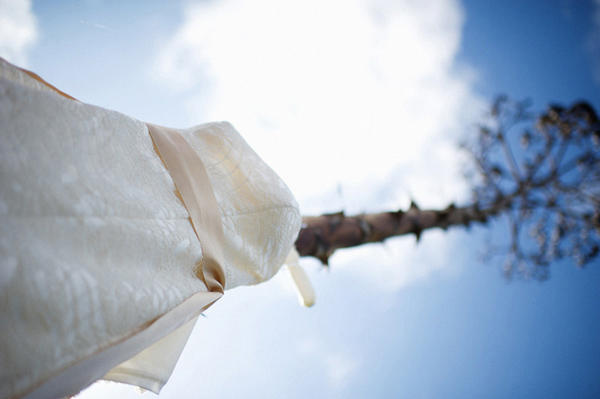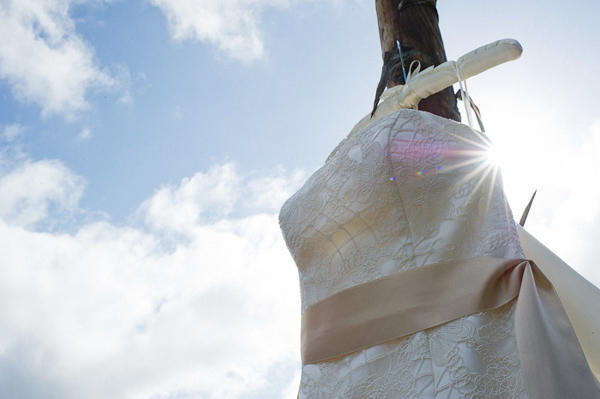 Was it difficult to pare down the guest list?
Yes, it was difficult, as there were some people that I would have liked to be there, but I was trying to stay below 80 people.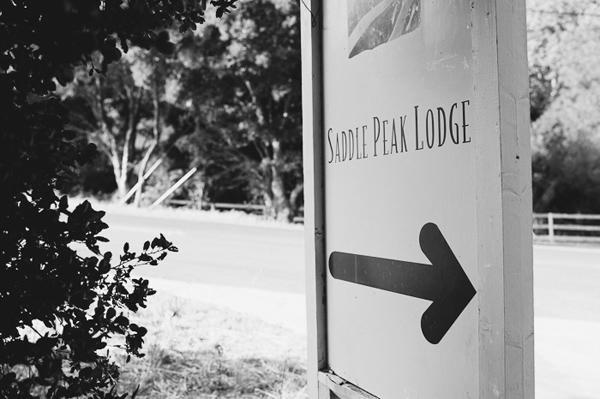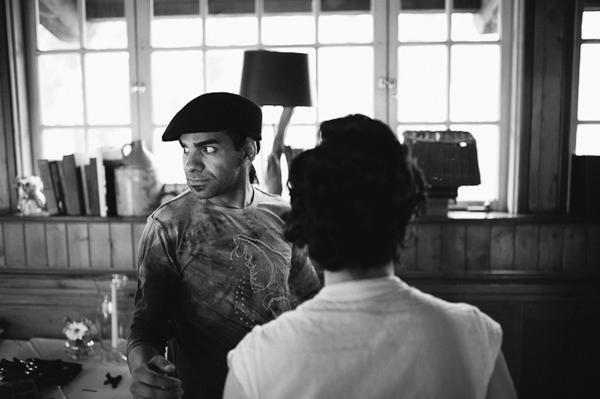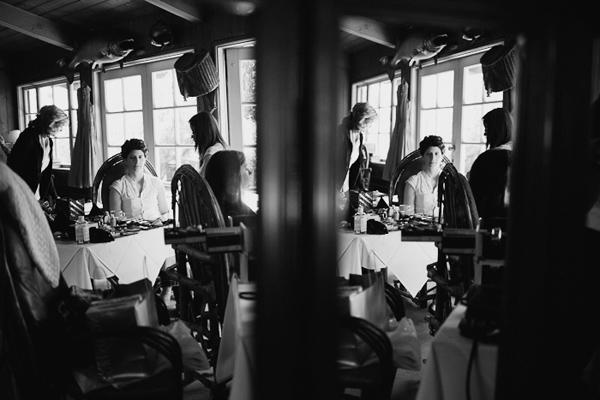 Did you have any 'issues' with the small guest list from friends and family? If so, how did you address them?
Yes, we had some issues from family and while "we gave in" in some cases, we pretty much stuck to our guns because we didn't want to invite people that we didn't personally feel close to.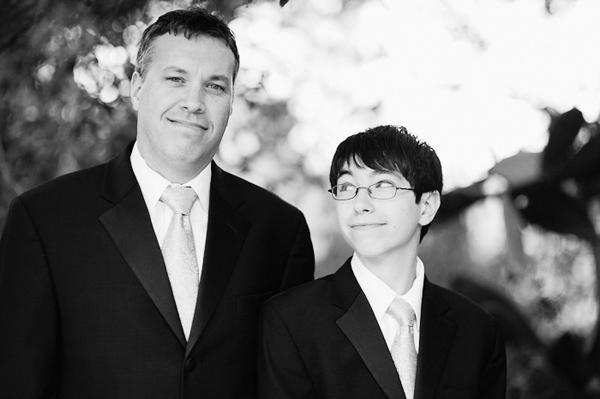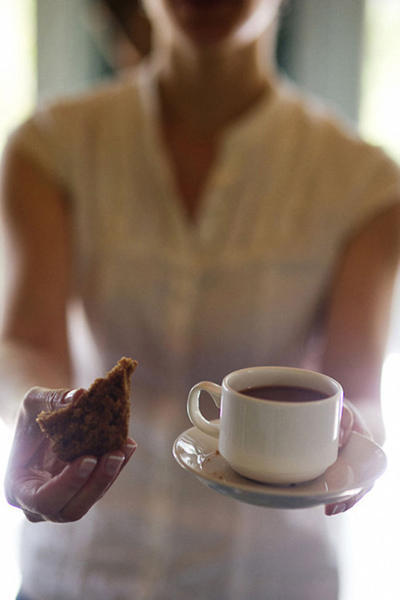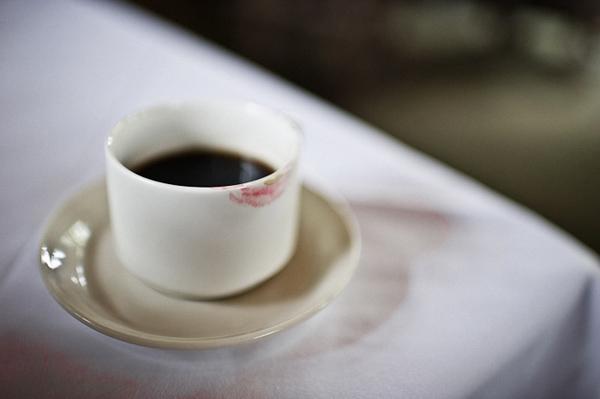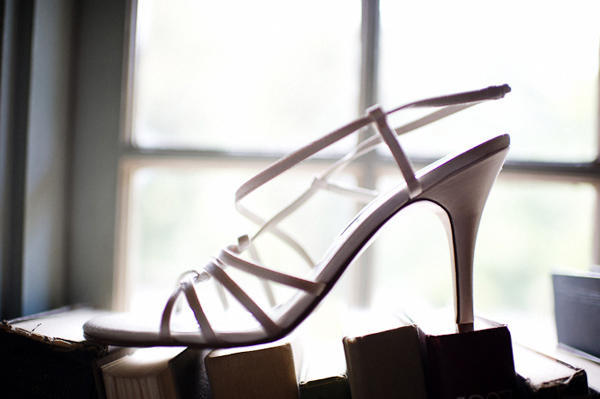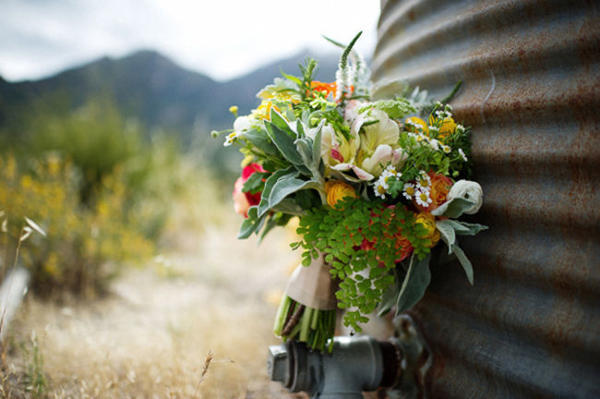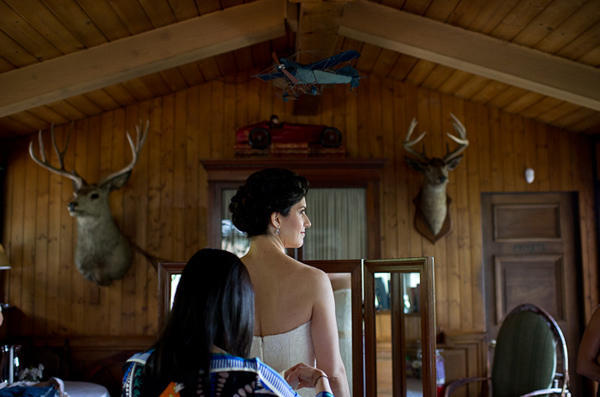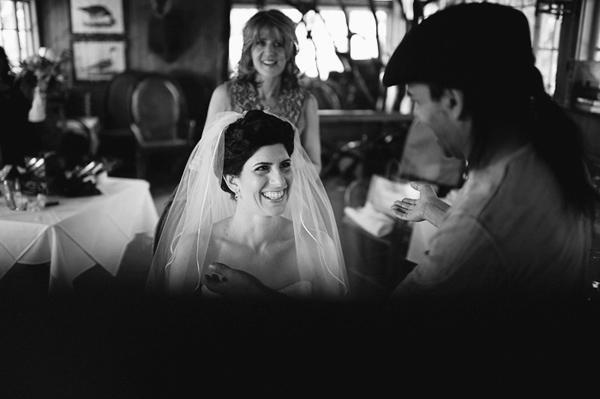 What were the highlights of the ceremony?
Walking down the long path with my parents leading from the upstairs of the restaurant down to the outdoor ceremony site and seeing Glenn for the first time.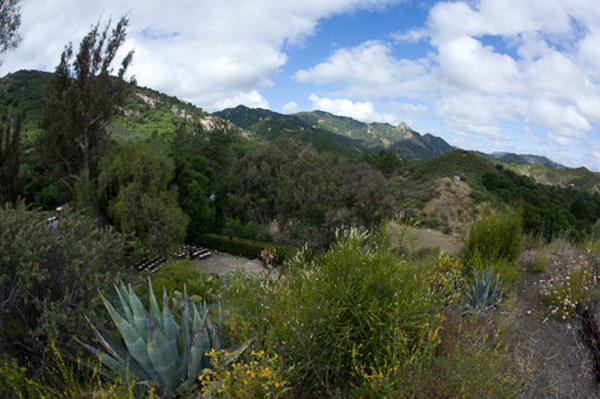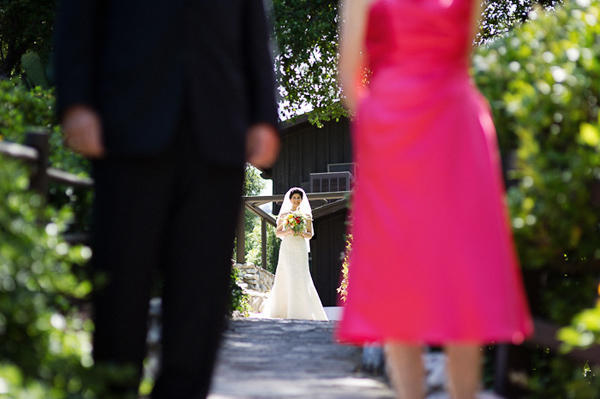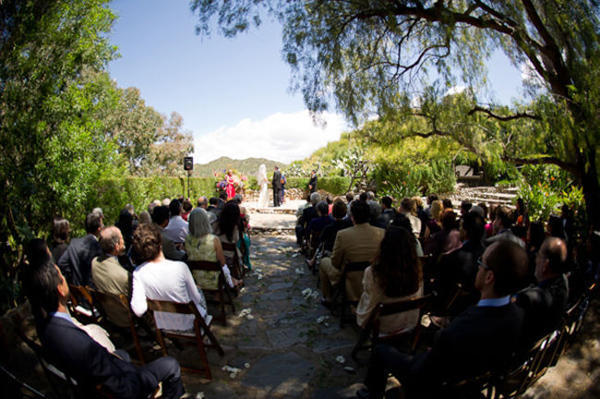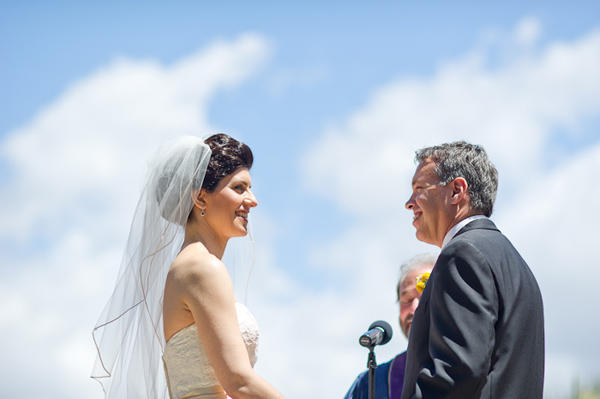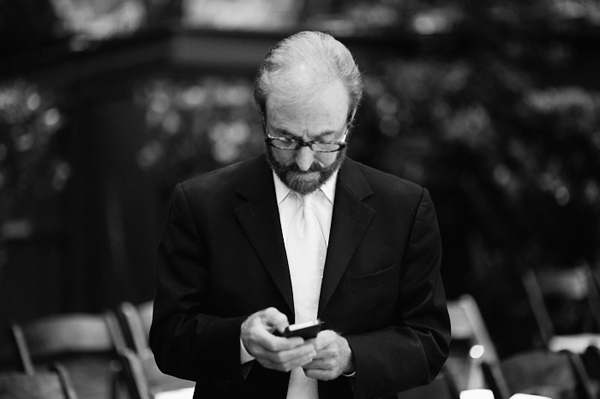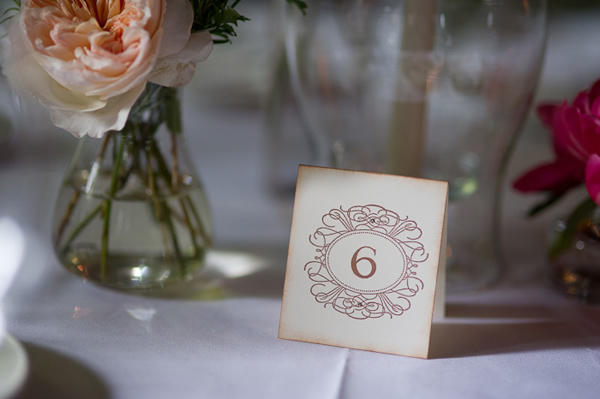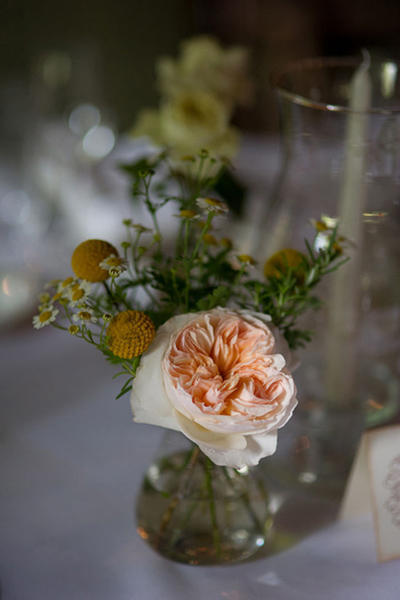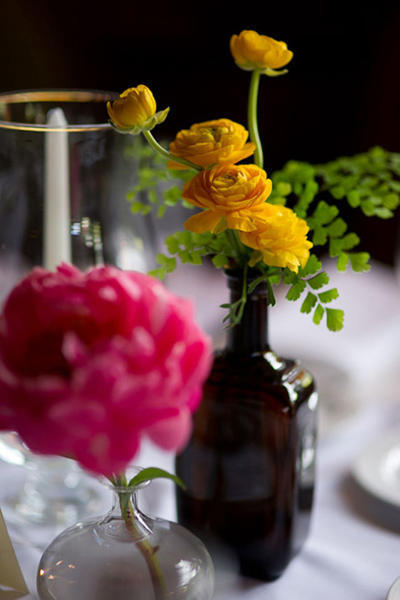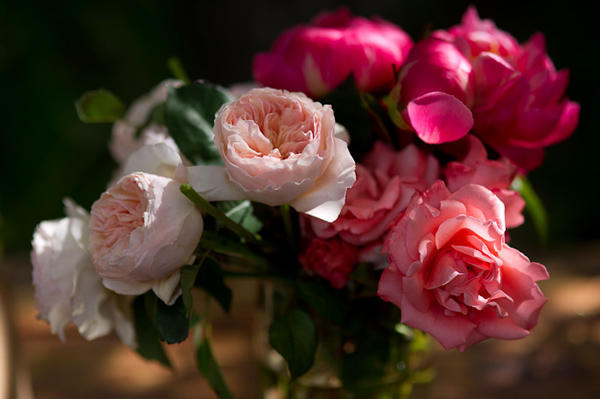 What were the highlights of the reception?
My dad's champagne toast. It was sweet & funny as he offered advice gleaned from his 35 years of marriage and his expectations for his new son-in-law.  Also, we had our own small table where we could see all our guests.  We had Glenn's 15-year-old son, Tyler (who was also Glenn's best man), join us for cake, which was special for all of us.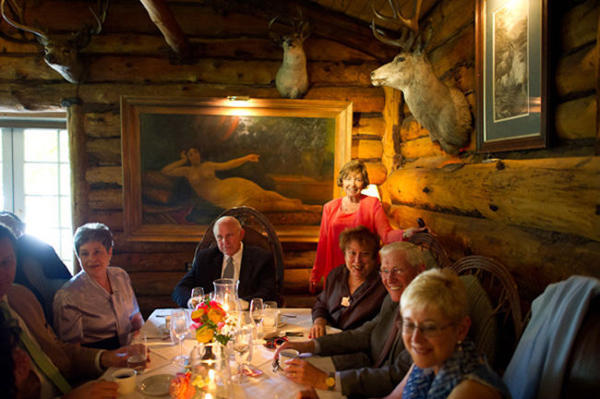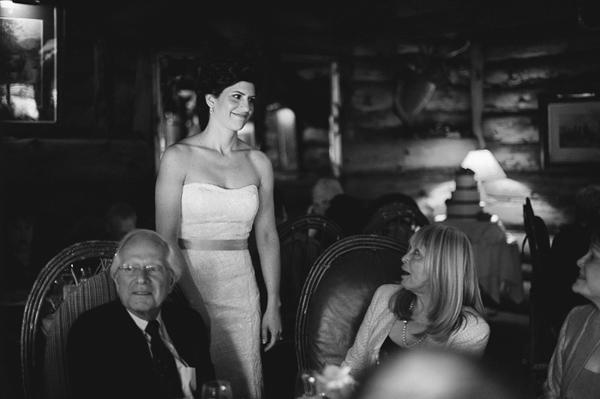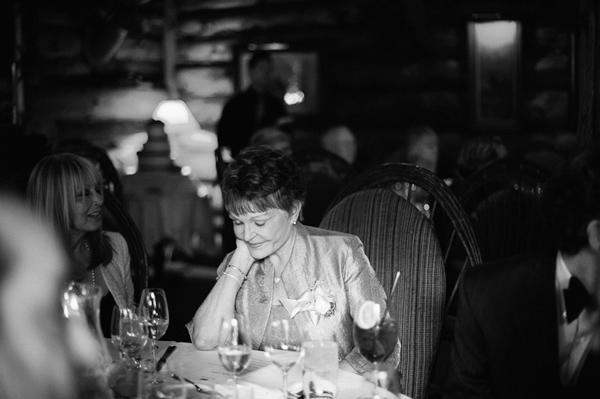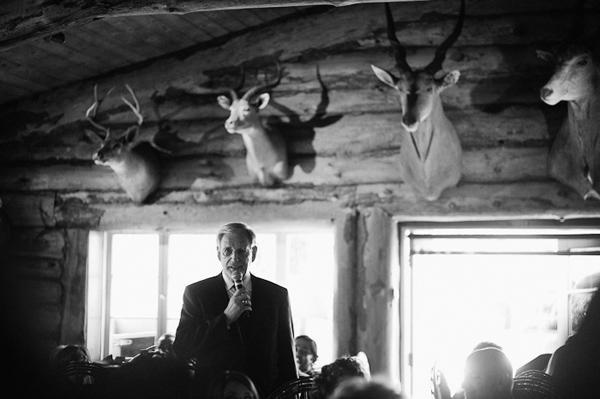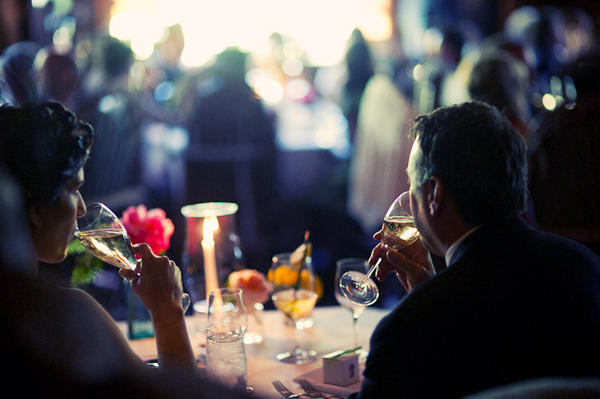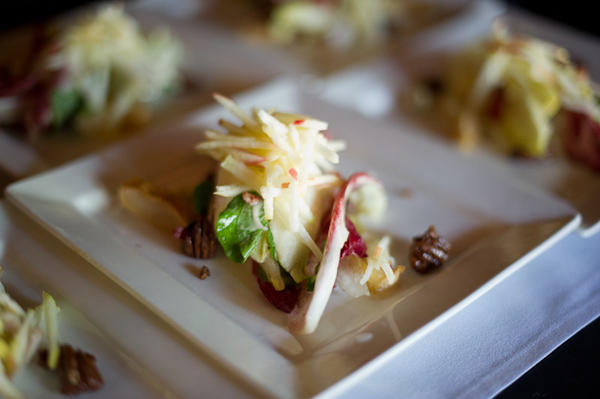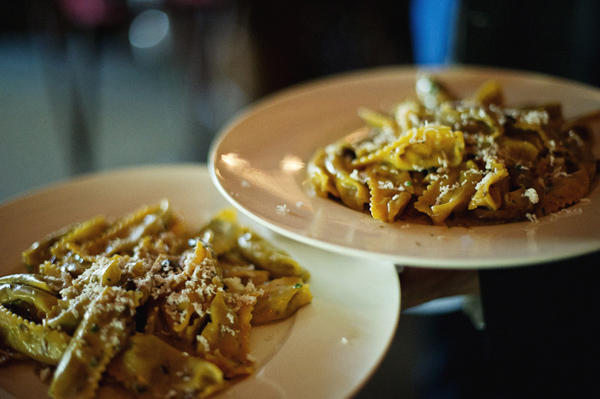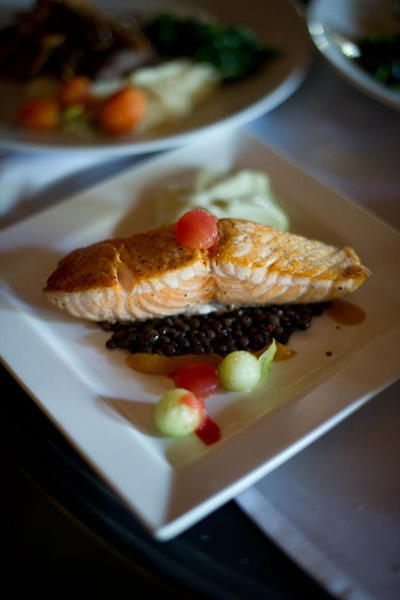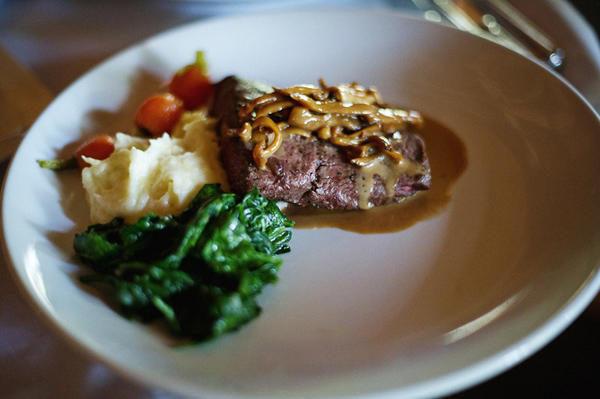 What was the best thing about having an intimate wedding?
The warm vibe that it creates and all the guests felt like they were close to the bride and groom.  It feels so much more personal.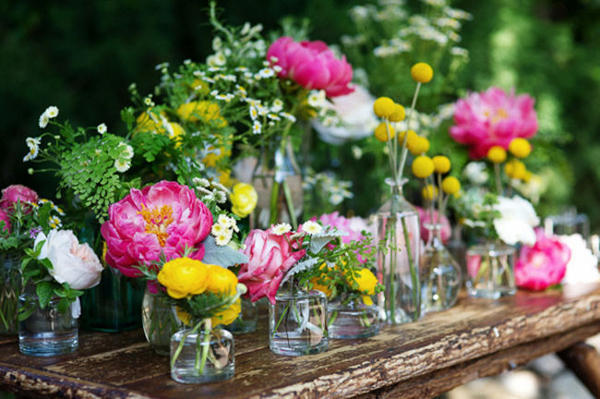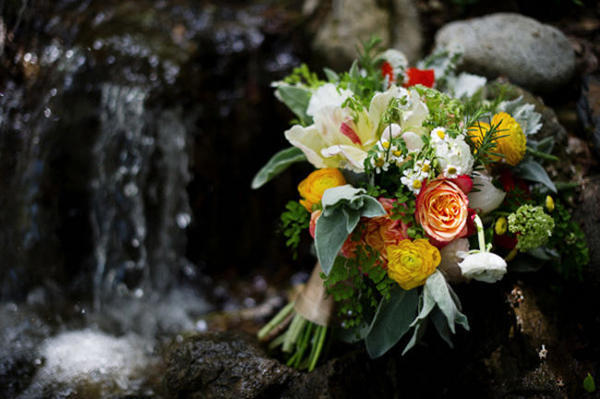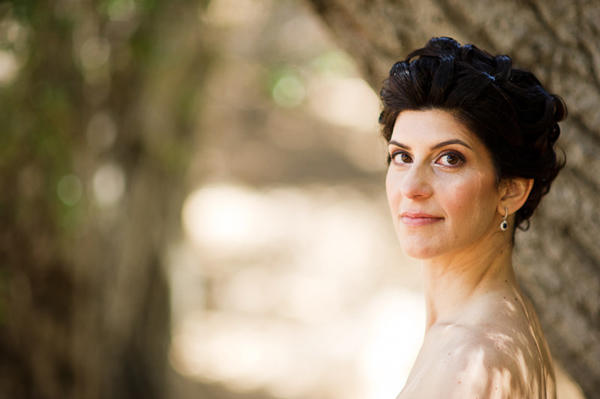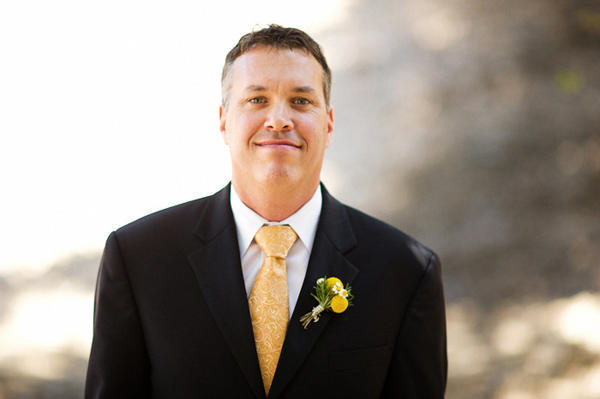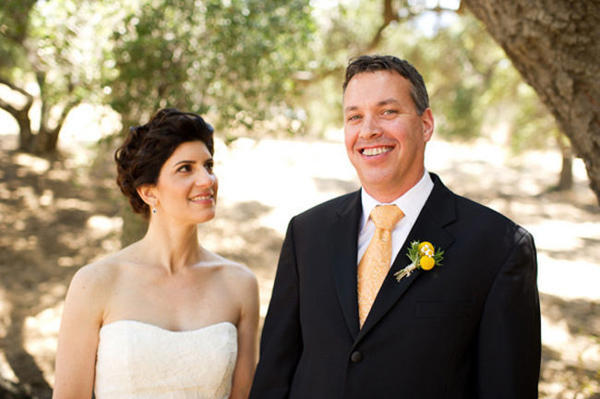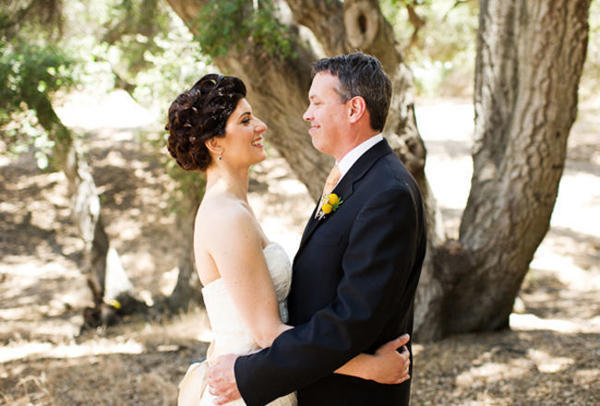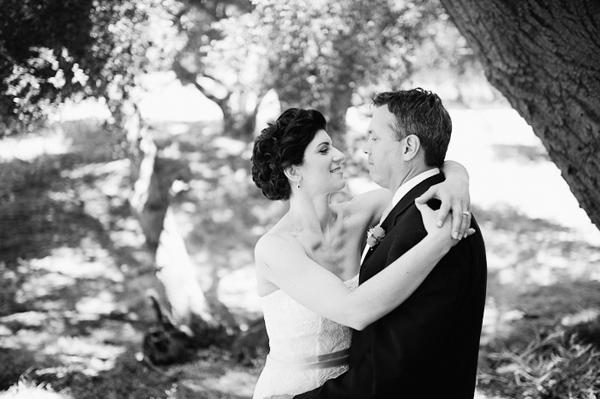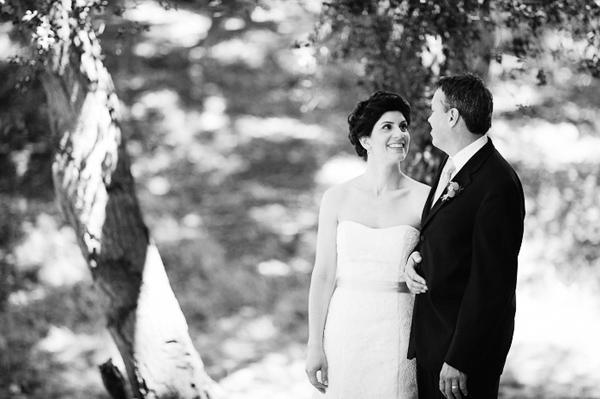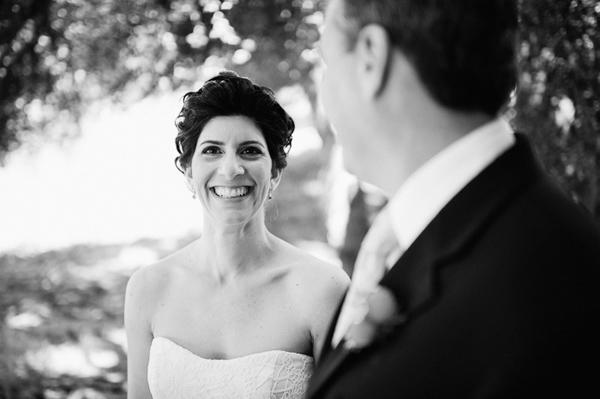 What advice do you have for couples who are considering an intimate wedding?
I encourage those who are leaning towards a small wedding to do it.  You will likely save money overall and create an experience that both bride and groom and guests will enjoy more.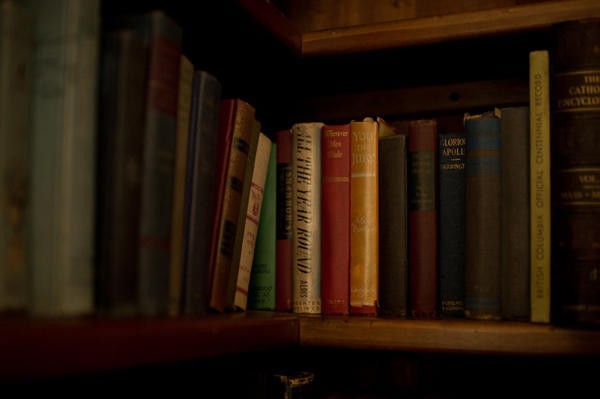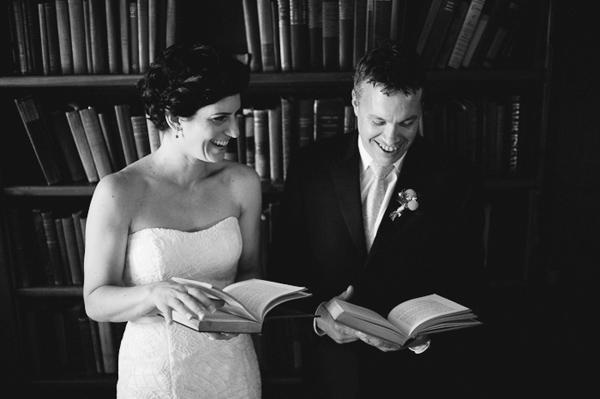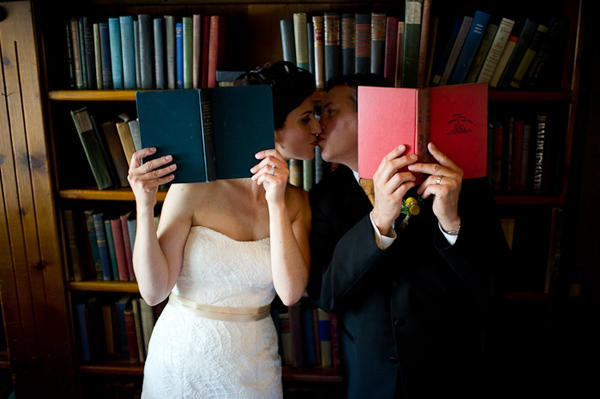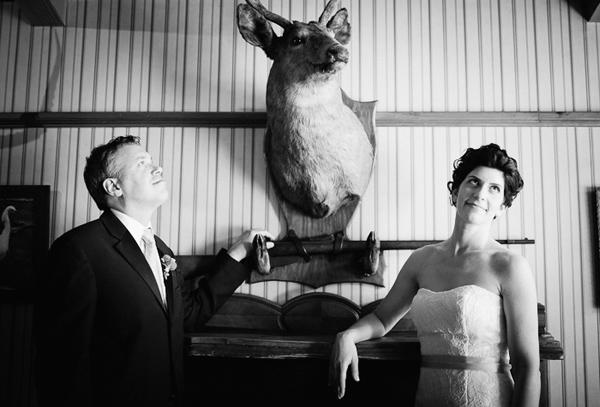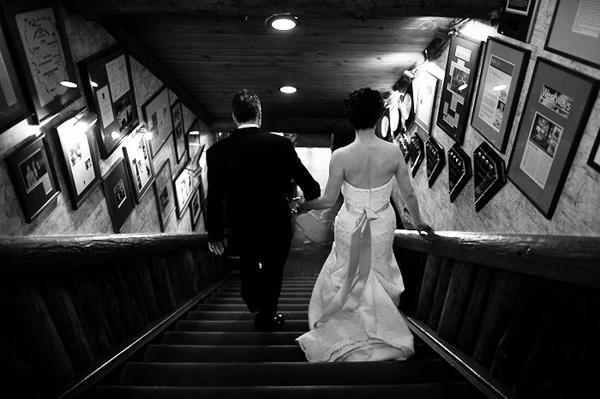 Vendors:
Venue: SaddlePeak Lodge
Photographer: Jonathan Roberts
Cake: A Sweet Design
Flowers: Holly Flora