Elisabeth and Jeshua wanted a stress-free wedding that focused on the most important wedding day detail: the vows.  They felt that an intimate wedding with very few close friends and family at the beautiful Columbia Gorge (where they met) was the perfect way to say "I do."
Thanks to Ashley Forrette photography for the lovely photos.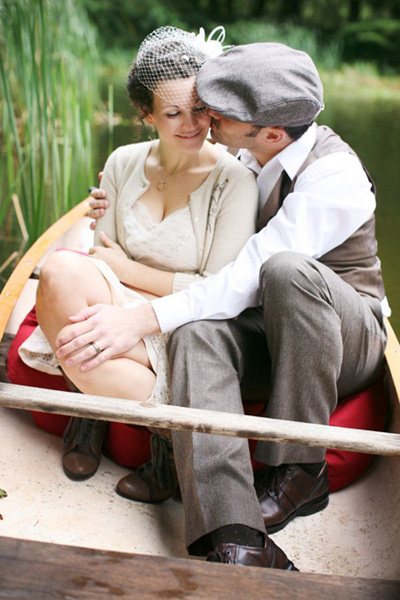 Elisabeth, 29 & Jeshua, 36
Portland, OR
Wedding Date: October 10, 2011
Number of Guests: 30
Wedding Cost: $5,000 (including rings)
Wedding Ceremony Location: Bridal Veil Lakes
Wedding Reception Location: Bridal Veil Lakes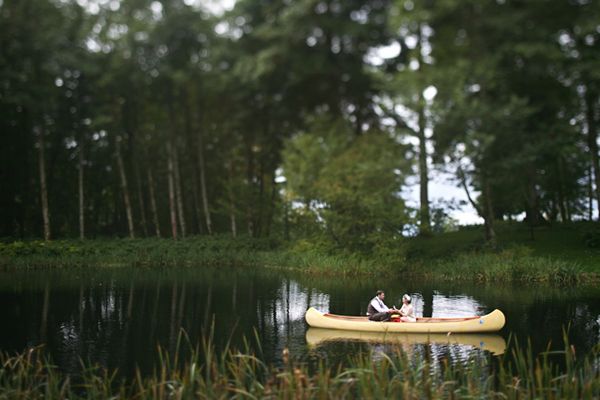 Why did you have an intimate wedding?
For a while, we thought we were going to elope. Trying to find a way to include my East Coast family with his West Coast family was achingly difficult, especially since Portland is my home now. We finally decided to open it up to a very few close friends and family after months of deliberation, and to have the wedding where we met: in the beautiful Columbia Gorge. Our 4 year relationship was such an intimate journey for the two of us (much of it long distance), that we really wanted to maintain that intimacy. And we were afraid that planning an actual wedding would distract us from the vows we would be making. All that stress, ya know? (Note the Giving Tree Invitation below. Get the free wedding template here.)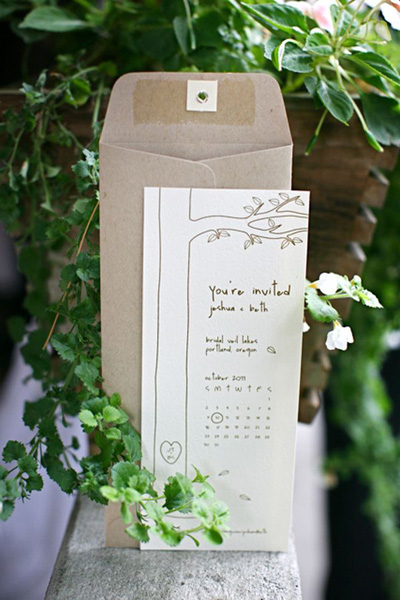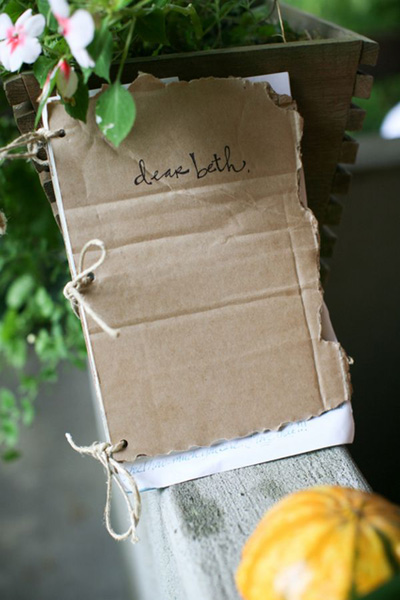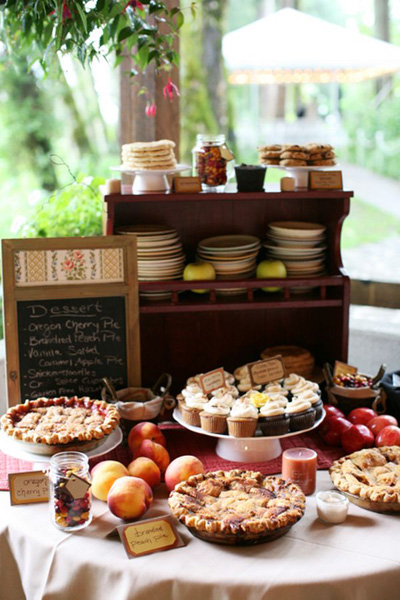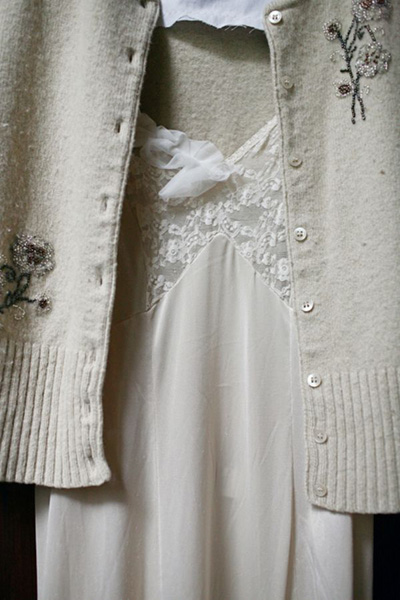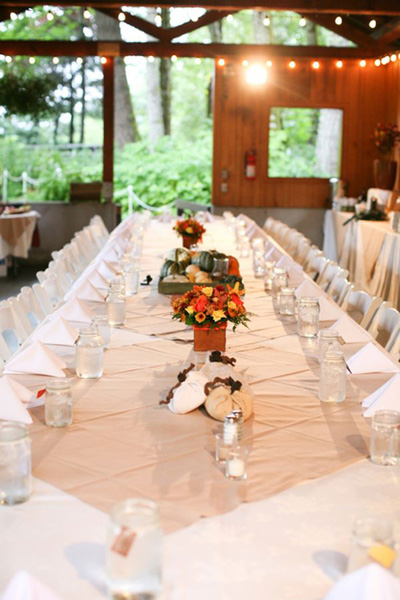 What are some of the challenges that you faced planning an intimate wedding?
Not inviting "significant others" hurt a couple feelings. The challenge for us was sticking to our guns on what we wanted. And what we wanted was an intimate wedding.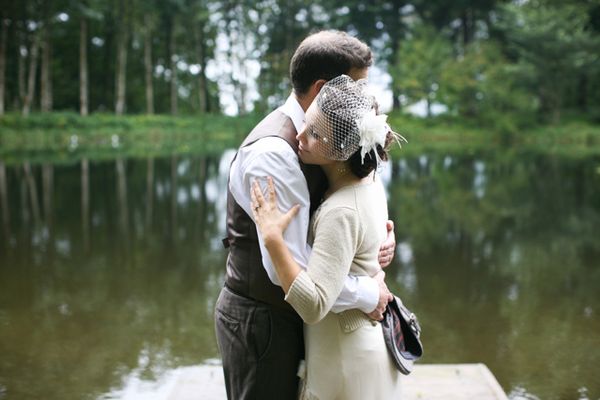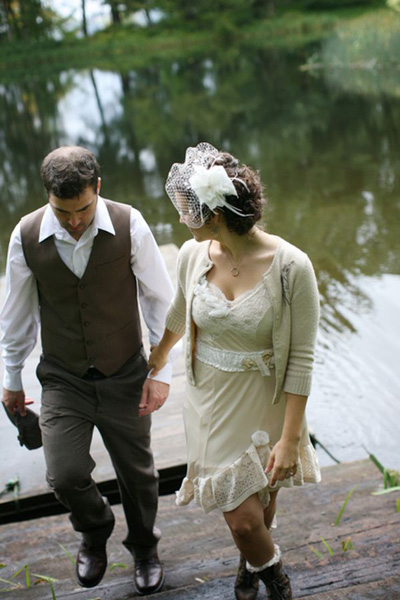 Was it difficult to pare down the guest list?
Not really. Our guests were his family, only 5 members of mine (they were the ones flying in from Buffalo) and a small handful of our closest friends.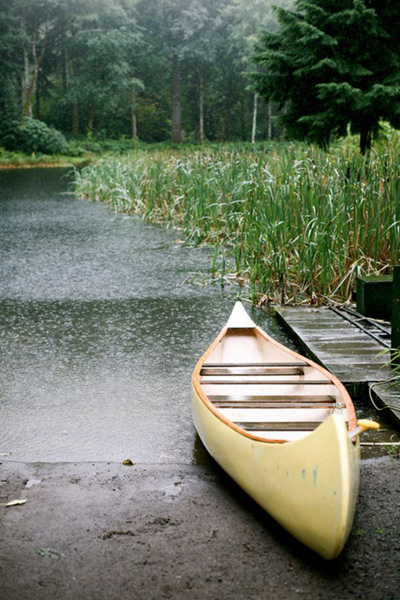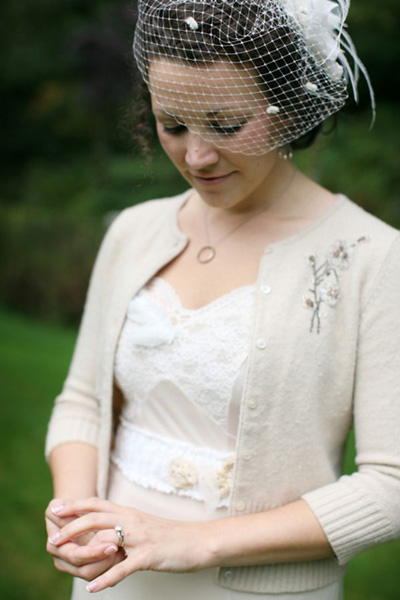 Did you have any 'issues' with the small guest list from friends and family? If so, how did you address them?
Actually, we did have one or two issues. Everyone was supportive and excited about our wedding, whether they were there or not. But there was one person who didn't understand and let us know it. That situation assured us further that we had made the right decision about who we wanted with us on that day.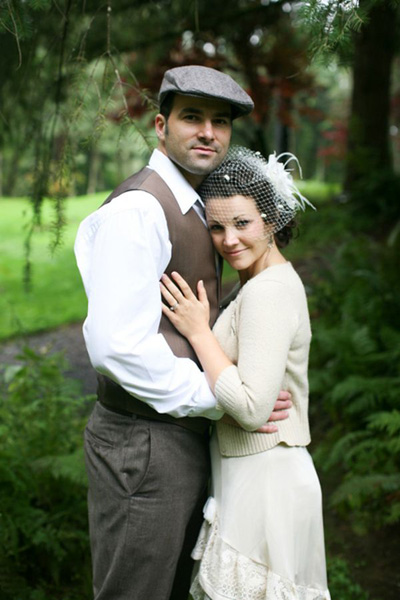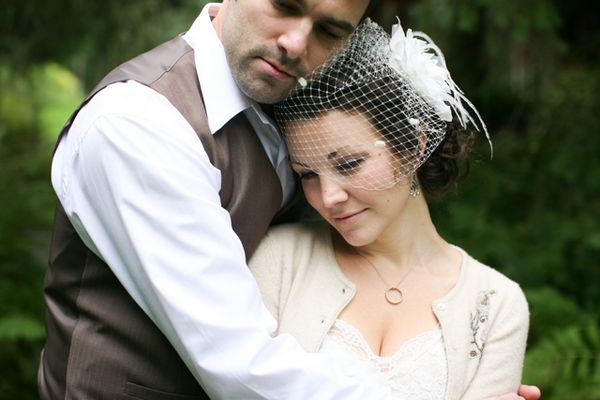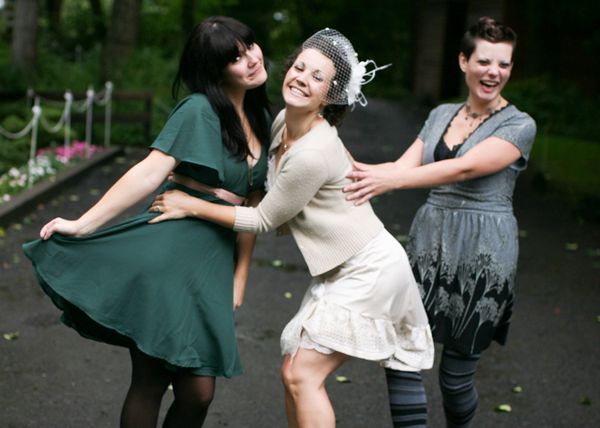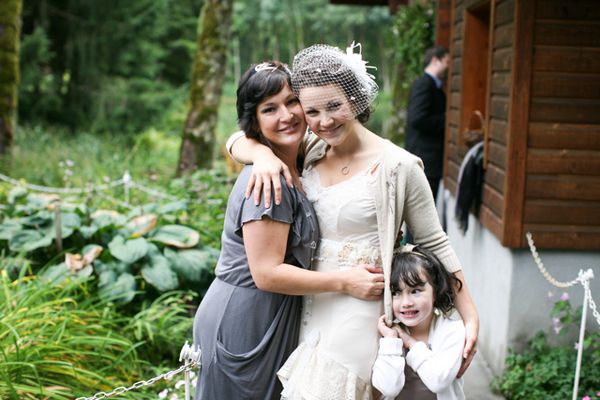 What were the highlights of the ceremony?
We had decided early on that we were going to write our own vows, and that we really wanted to exchange them privately. We had thought for so long that we would be eloping, that we wanted to hold on to the intimacy of that moment in some way. So we exchanged them in the middle of the lake, in our own rowboat, before paddling in for the ceremony. Everyone could see us and watch what we were doing, but no one could hear us. It was the most breath-taking moment, even for us. As our boat arrived mid lake, we were overcome by the beauty surrounding us on all sides and the absolute quiet that we felt all alone out there. In that silence, with an October crisp in the air and the mist from the waterfall rising through the trees…our hearts were as full as they could have been. And we were able to be fully present for these vows we had written for each other.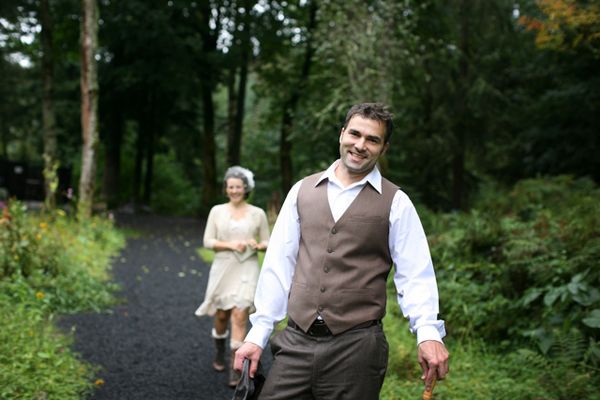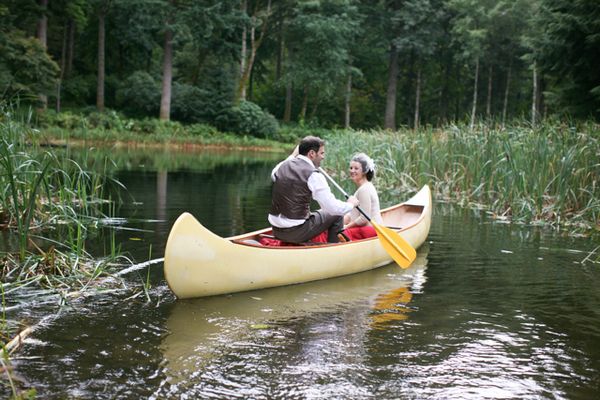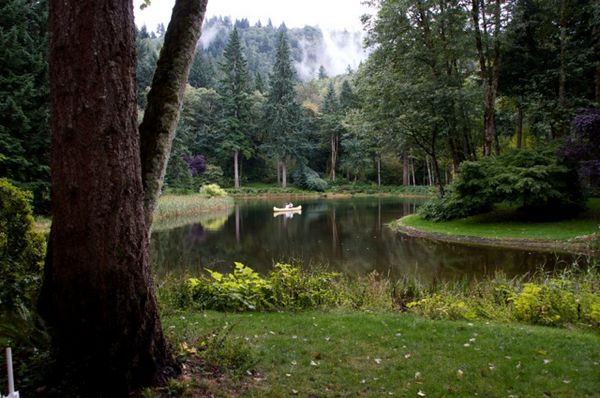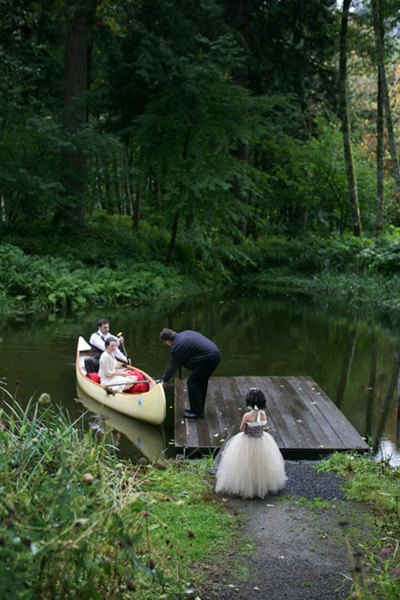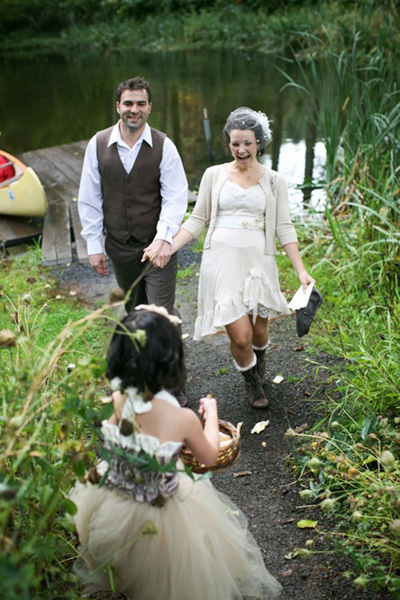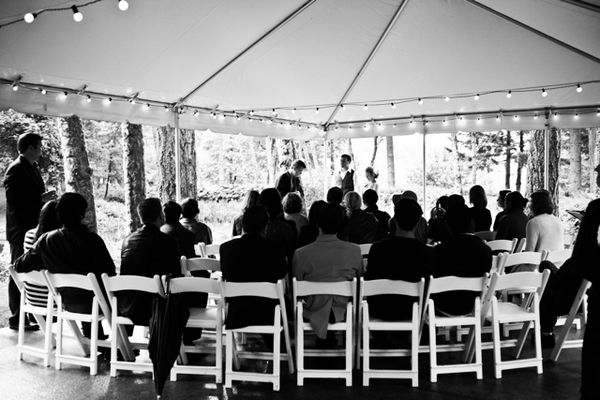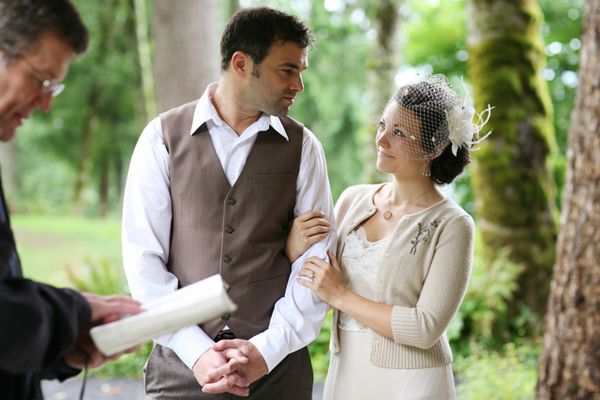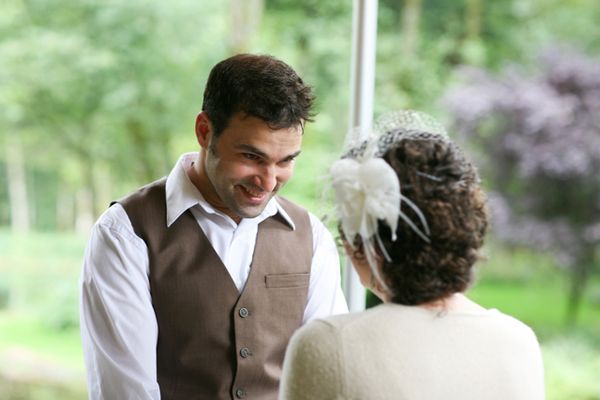 What were the highlights of the reception?
Fitting every single guest at one huge family table 🙂 We knew we wouldn't be assigning seats or placing place cards at anyone's chair. But the day we tried to figure it out, we eagerly settled on one big family table…for 30 guests. It was so fun! We had scribbled pictures and shapes onto pieces of paper, trying to Tetris the tables into one big one, until finally I drew one simple rectangle and said, "How about that?" Somehow, someway, we had just enough room to seat all of our guests around one huge table. It made my heart so happy to be able to make eye contact with everyone throughout dinner.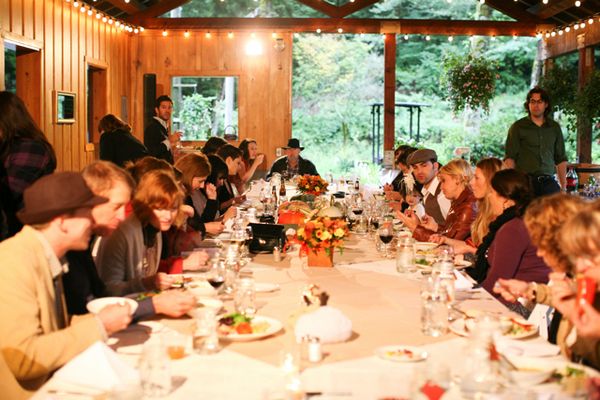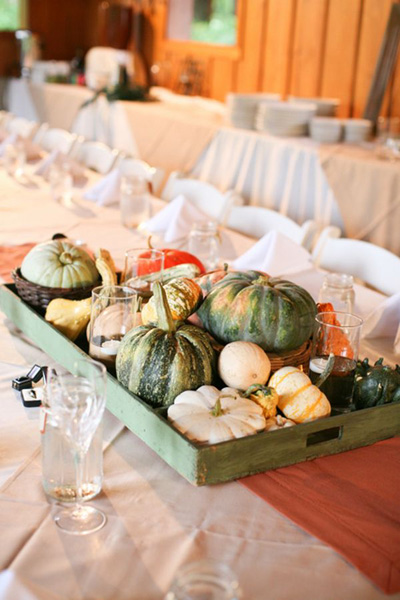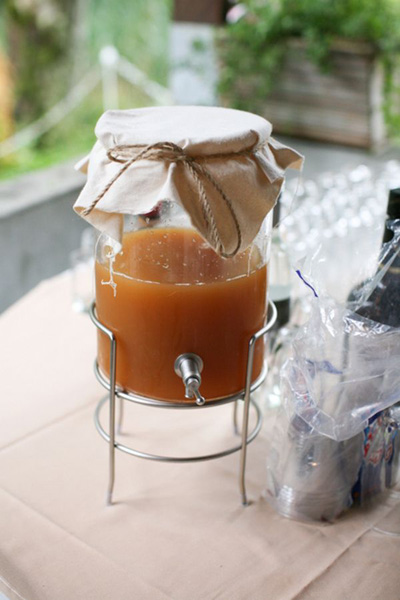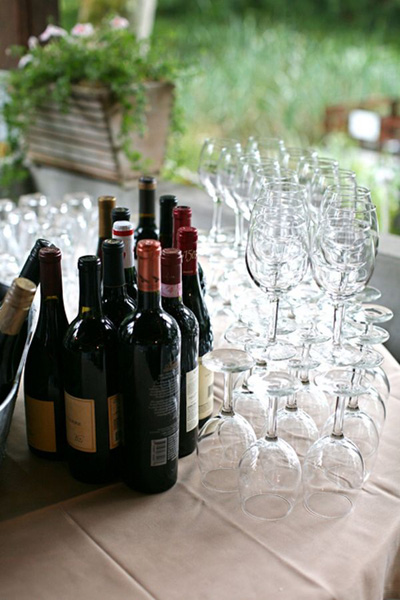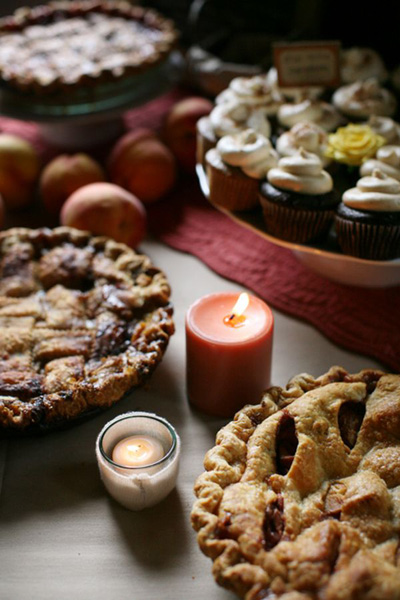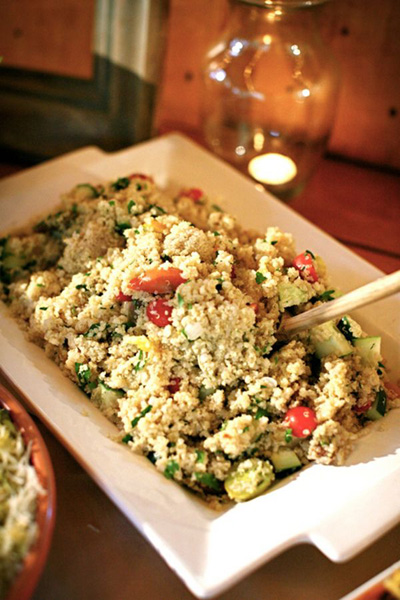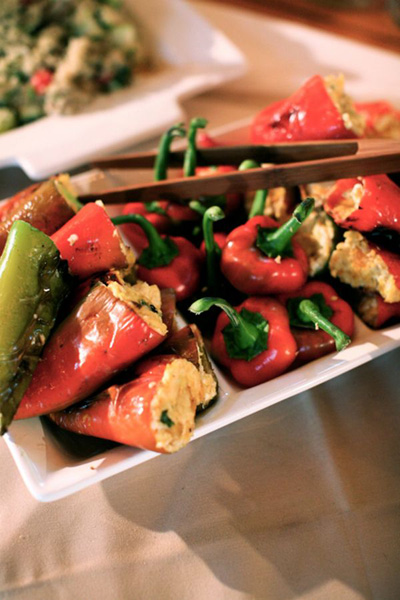 What was the best thing about having an intimate wedding?
Being present for it. Remembering my conversations. Having distinct memories from that day. Having time for everyone. Being able to do most of it ourselves. And feeling like one big family was ushering us into the rest of our lives.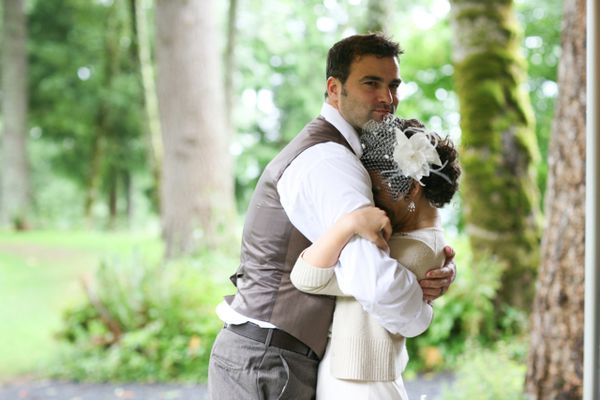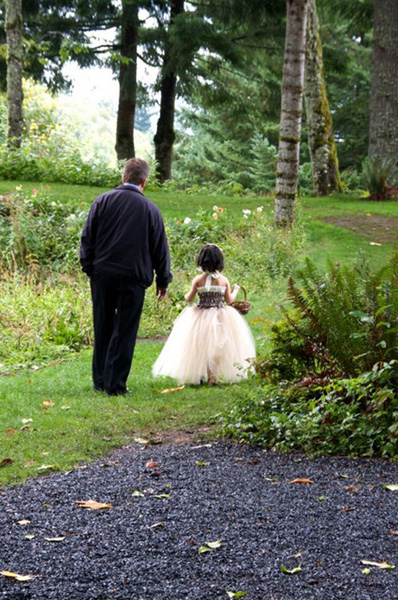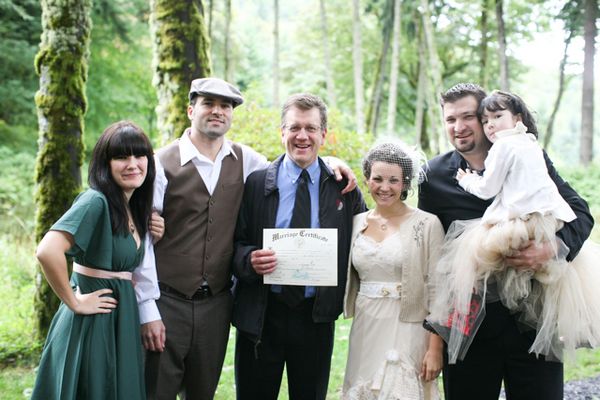 What advice do you have for couples who are considering an intimate wedding?
Do not be afraid to do what makes you happy, however it defies tradition. You won't regret the wonderful personal moments you share that day with the ones you love. Just make sure to give yourself enough time for all the 'DIY' you'll be doing. And above all else, remember that you and your 'soon-to-be' are on the same team.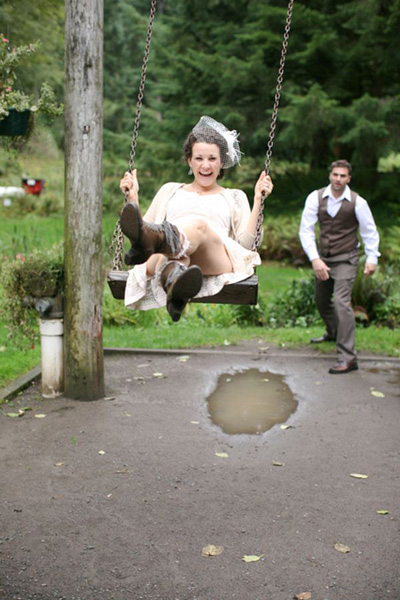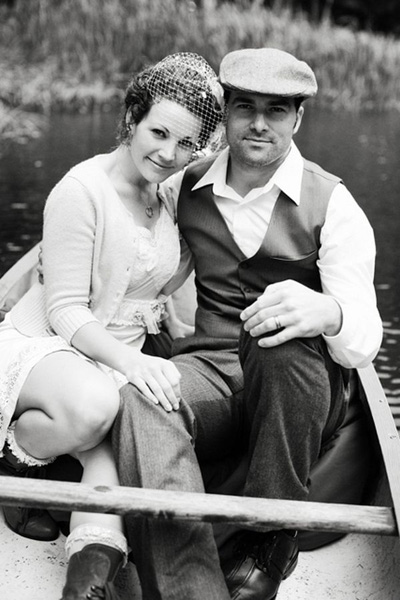 Vendors:
Photographer: Ashley Forrette, of Ashley Forrette photography, Holly Sobocinski
Videography: Tracey Whitney, of  Woodstock Videography
Venue: Bridal Veil Lakes (a beautiful secluded lake on top of a hill in the Columbia Gorge)
Pies: Random Order Bakery (Brandied Peach, Oregon Cherry and Vanilla Salted Caramel Apple Pie)
Gluten Free Baked Goods: Sweetpea Bakery (Chai Spice Cupcakes, Snickerdoodles, & Hazelnut Chocolate Chip Cookies)
Chef: Kevin Chambers (Caterer and friend – also the manager of Cafe Nell in downtown Portland)
Dishes, flatware, linens: Avalon Hotel and Spa
Officiant/Pre-Marital Counselor: Reese Mayo, of Waterfront Church
Our guitarist/singers: Kevin Neal (Old boat friend), Heather Schrock (friend of Beth)
Groom's Clothes: Pants (thrift store-$6), Vest & Shoes (Macy's), Hat (Banana Republic), Shirt (his closet) , Belt (borrowed from his brother)
Bride's Clothes: Dress (Camp Hollyhock Boutique- $38), Belt, Sweater, earrings, socks, and slip (Camp Hollyhock), Boots (Nordstrom Rack), Birdcage Veil (Magnifique Boutique)
Beth's Rings: Gilt Jewelry and Antiques
Jeshua's Ring: Wes and Gold