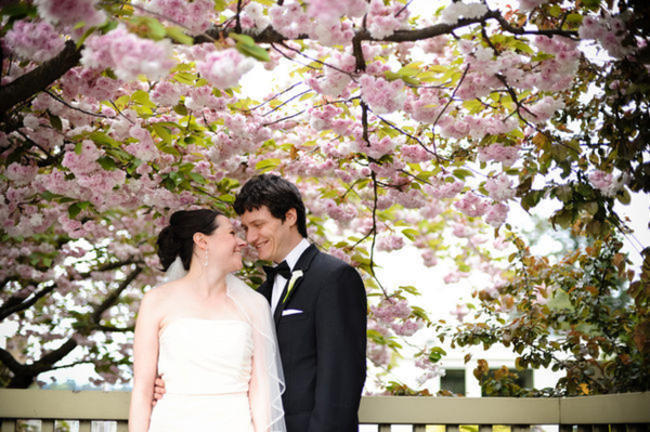 Kalista, 33 & Jason, 27
Kirkland, Washington
Wedding Date: May 14, 2011
Number of Guests: 43
Wedding Cost: $10,000
Wedding Ceremony Location: Northlake Unitarian Universalist Church
Wedding Reception Location: Northlake Unitarian Universalist Church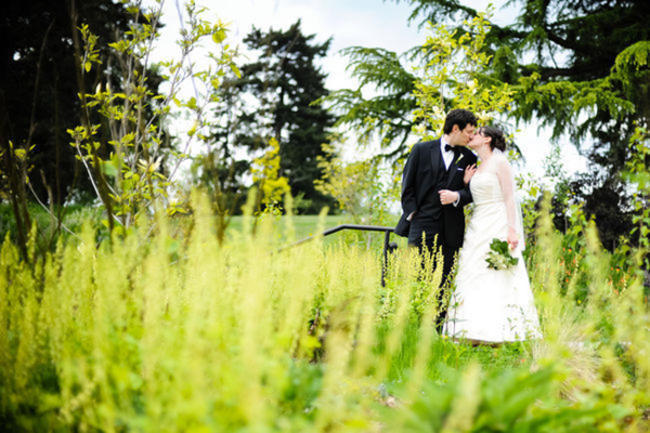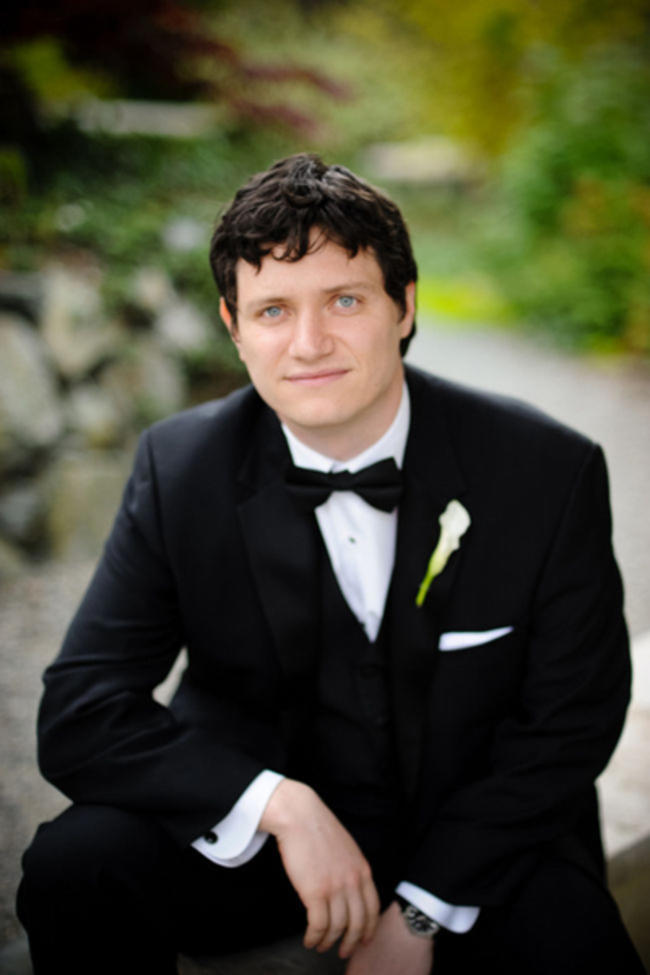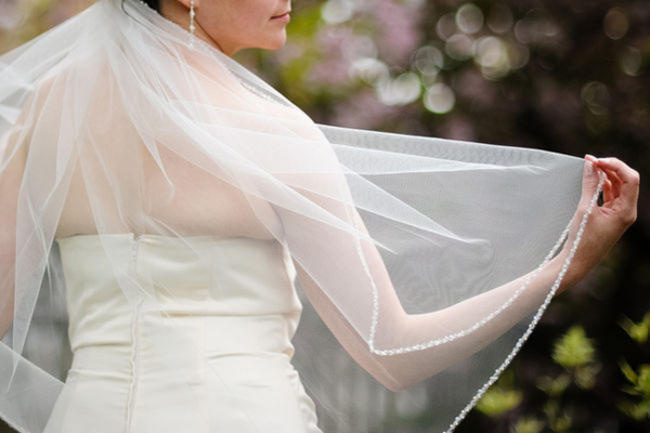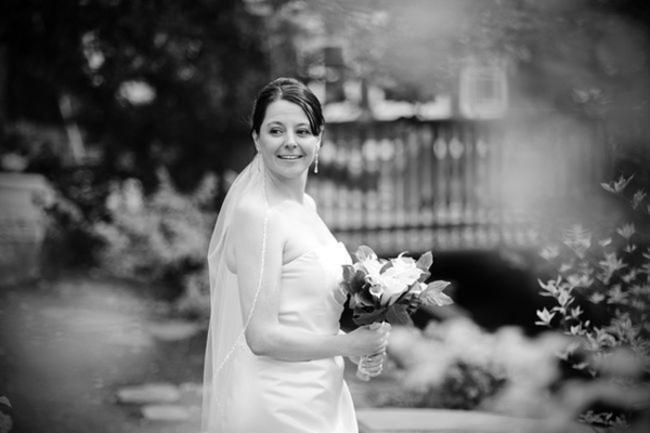 Why did you have an intimate wedding?
At the first wedding we went to as a couple, there was a guy who clearly didn't fit in and spent most of his time checking his phone and pouting in the corner. We didn't want a wedding so big that there could be people there who we wouldn't know and who wouldn't want to be there.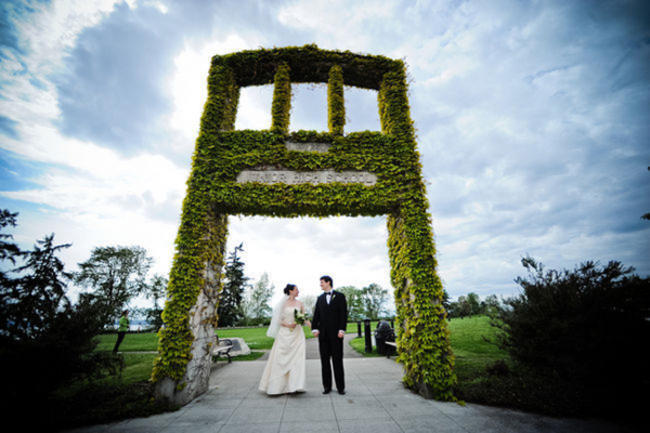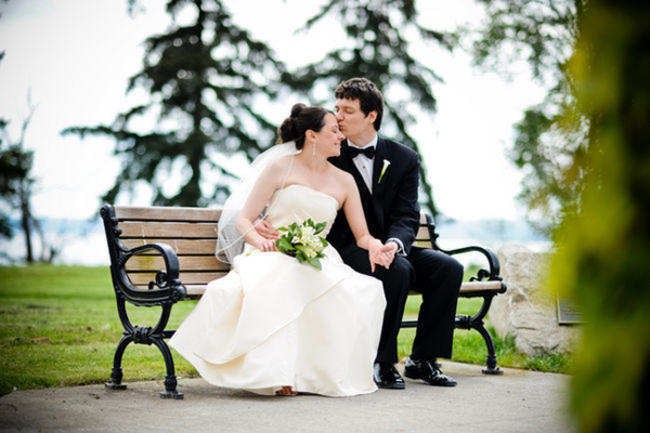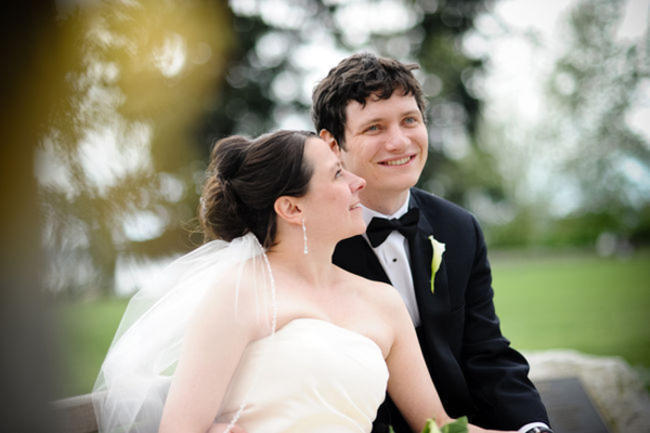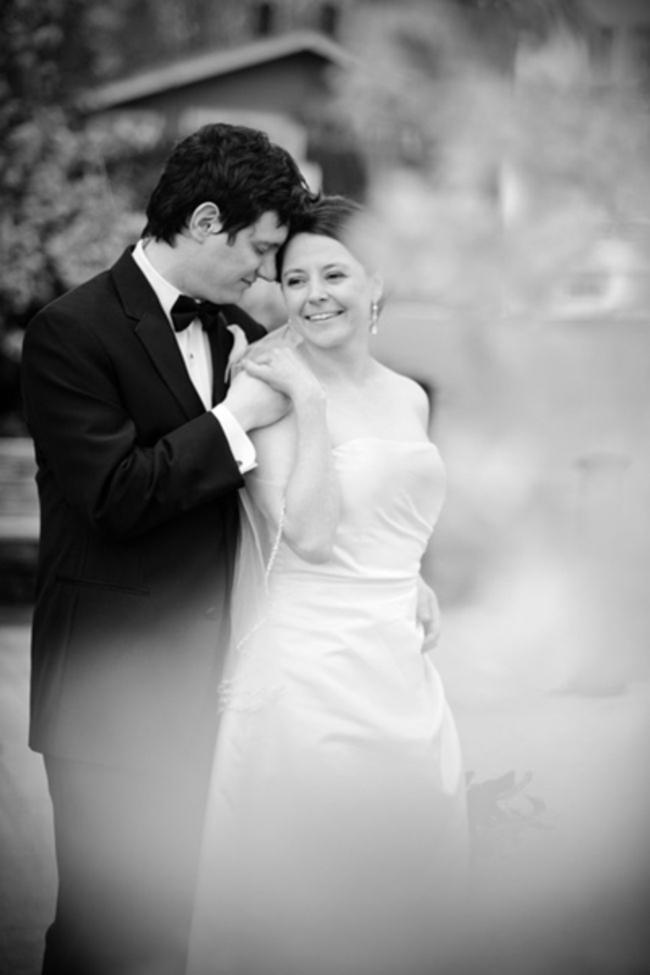 What are some of the challenges that you faced planning an intimate wedding?
A lot of the venues we found at first (churches, mansions, city park buildings) were too big. It was challenging and especially important to us to find a place convenient for guests to get to and also be indoors (Seattle in May was too much of a roll of the dice).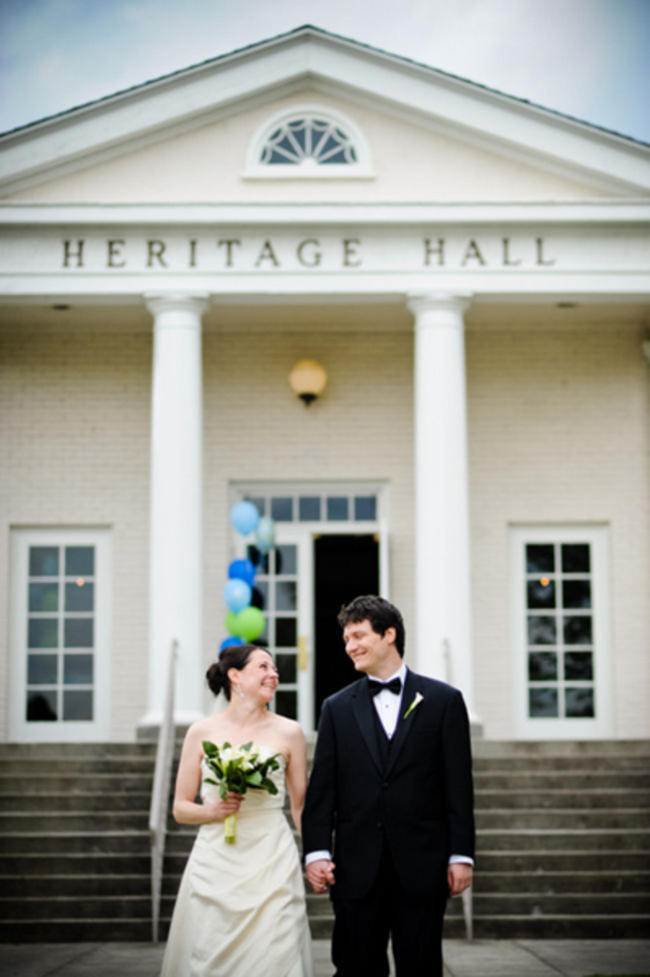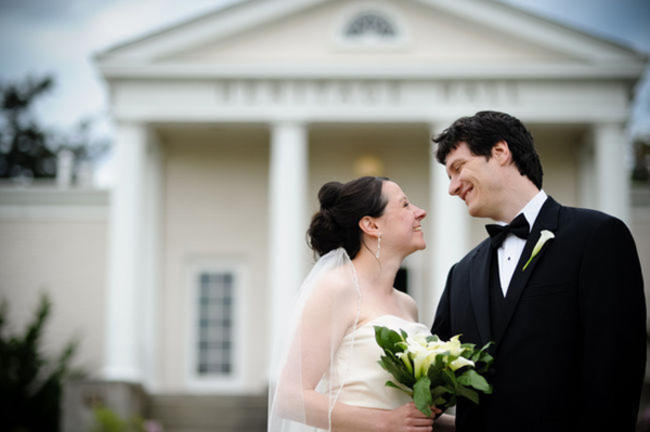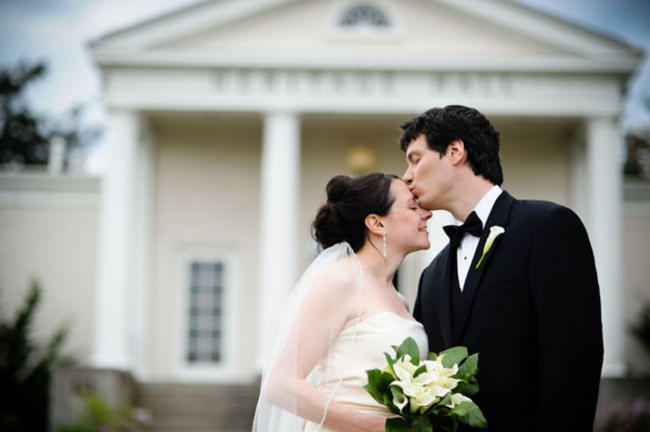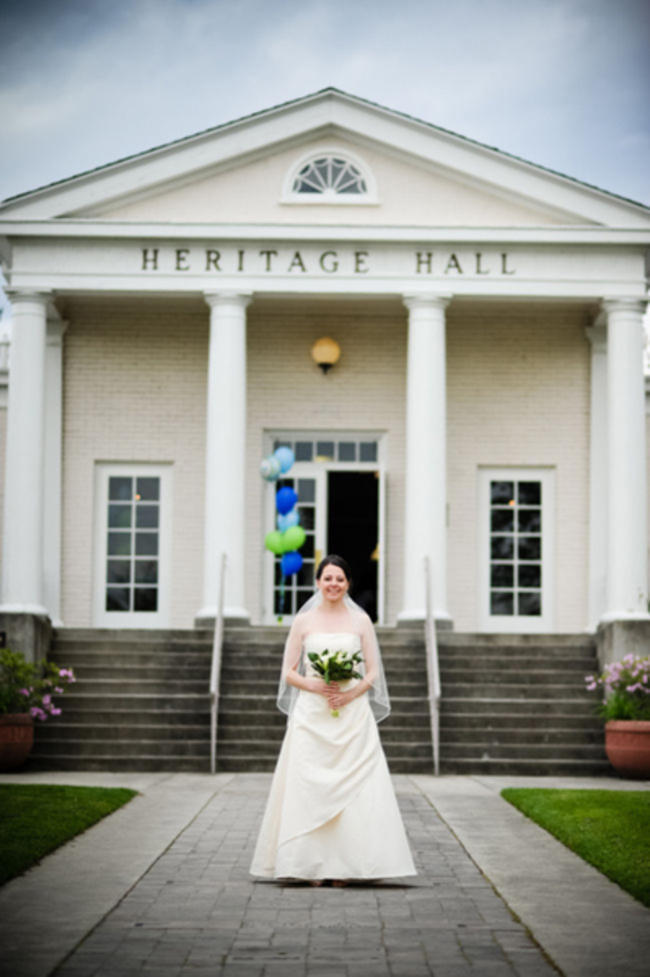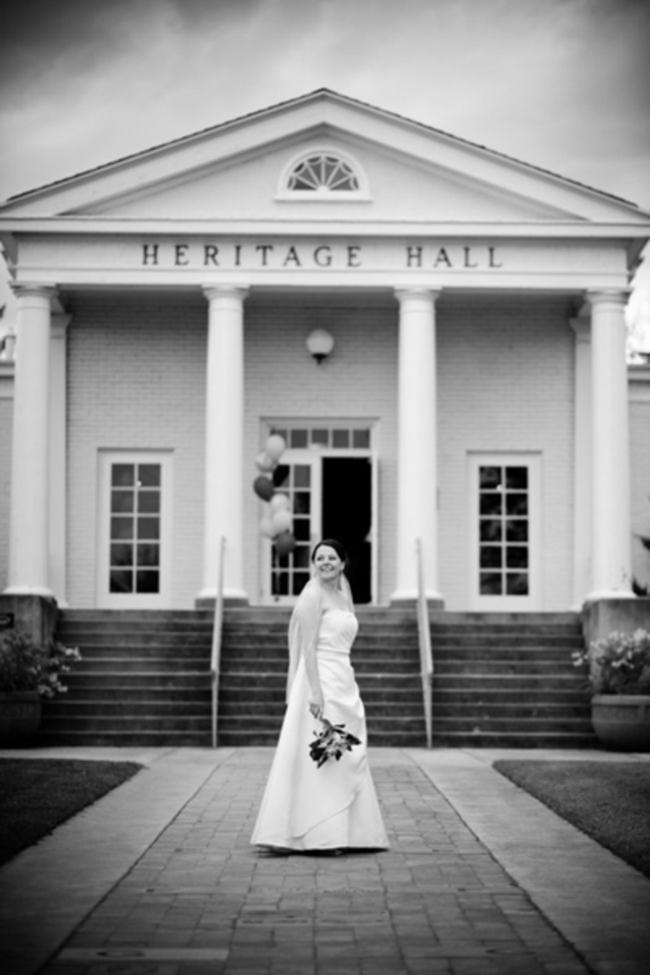 Was it difficult to pare down the guest list?
At first it was hard to tell where to draw the line with friends and family, but it ended up becoming the opposite. We were starting to worry when our guest list was over 70 people and any number over 60 wouldn't have worked in our venue for the reception. Once the RSVPs came in totaling 41 we started pondering if we should create a "B" list. In the end we decided to leave it alone. It turns out that 41 was the perfect number for the reception.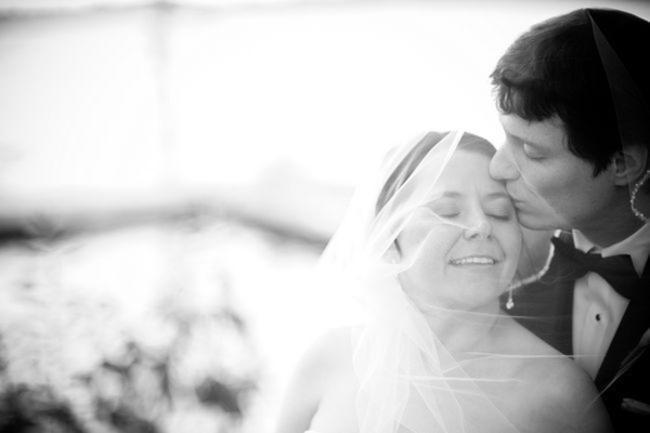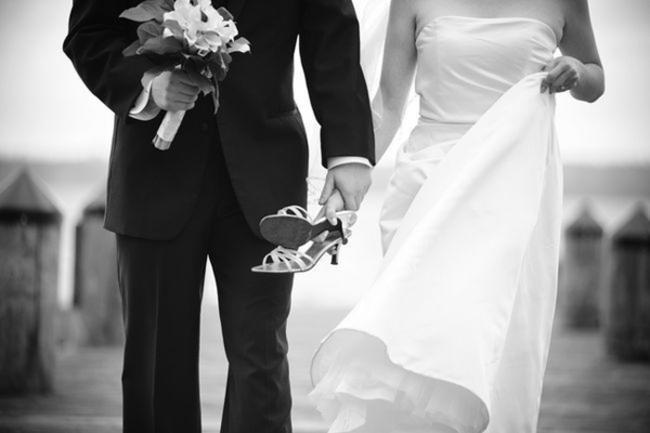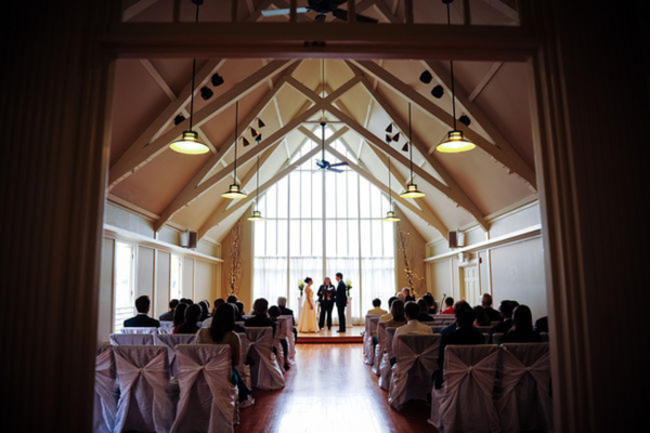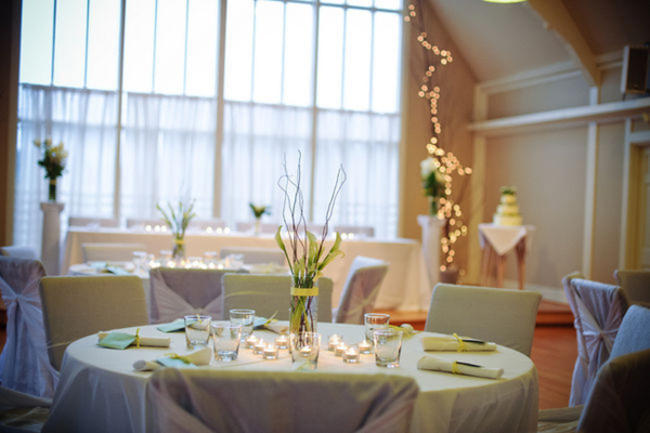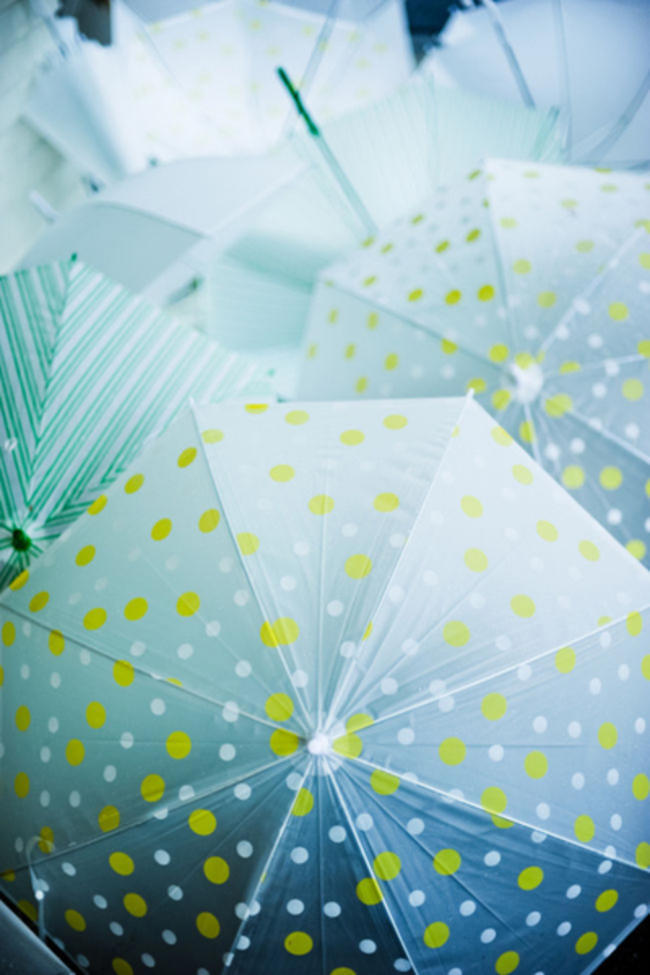 Did you have any 'issues' with the small guest list from friends and family? If so, how did you address them?
We were lucky that our families didn't pressure us into inviting lots of extended family. Jason's parents had a tiny potluck wedding, and so were very understanding. Kalista's parents asked if any of her cousins were invited, but quickly understood that it would double the size of the guest list and let it go.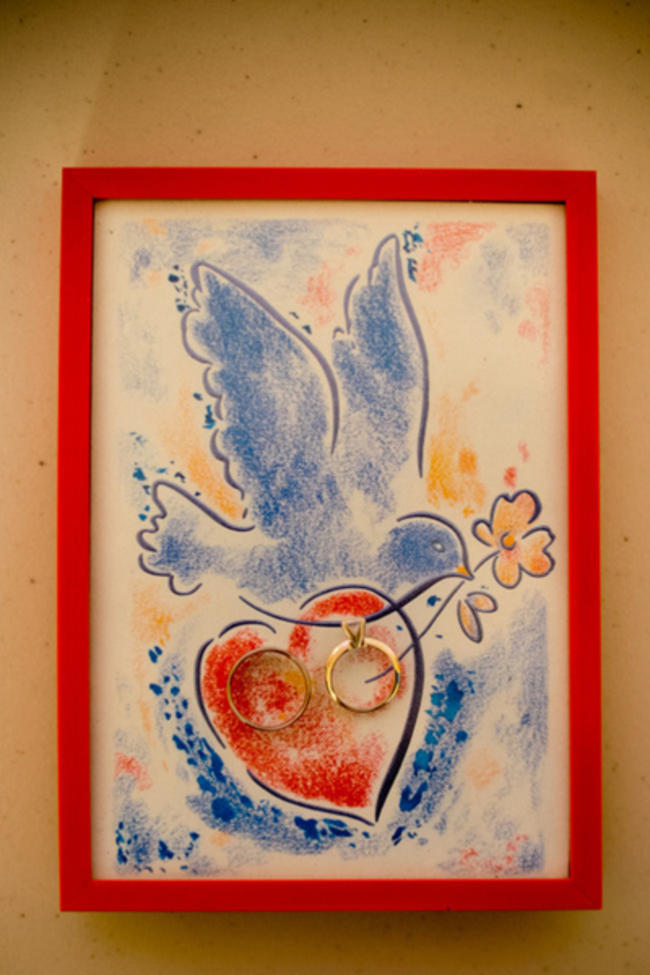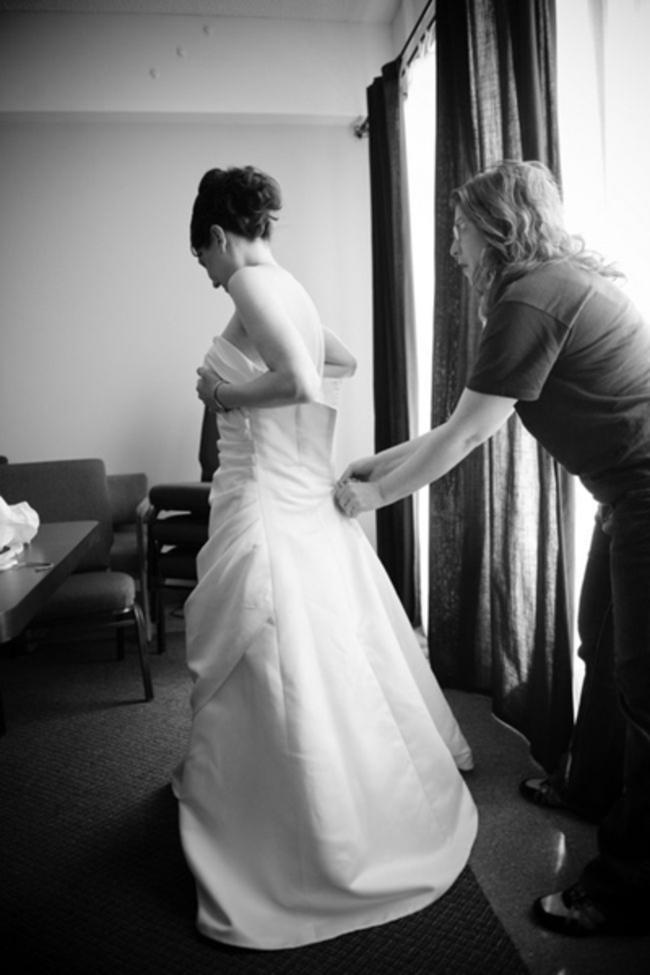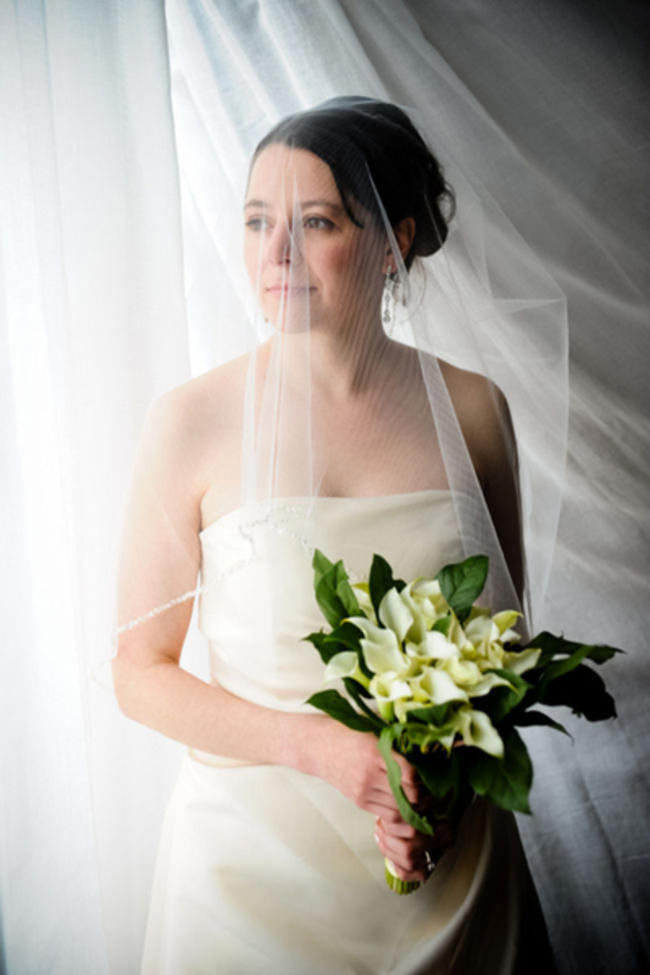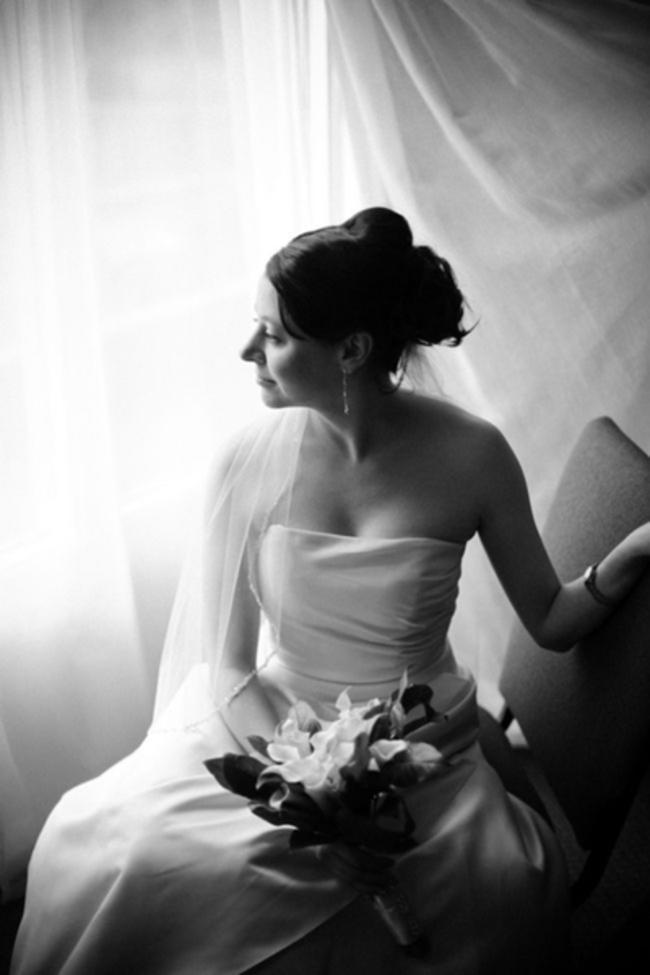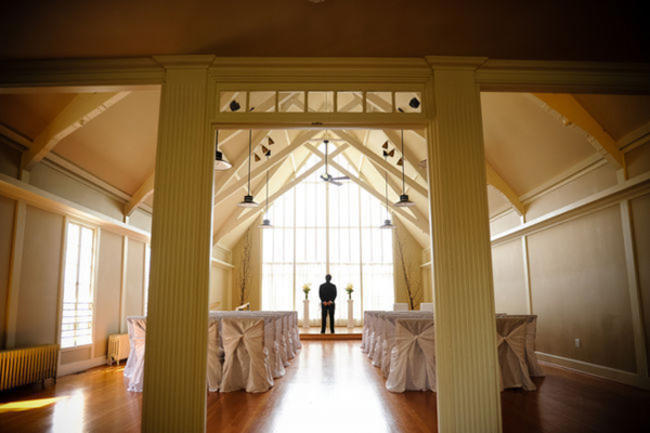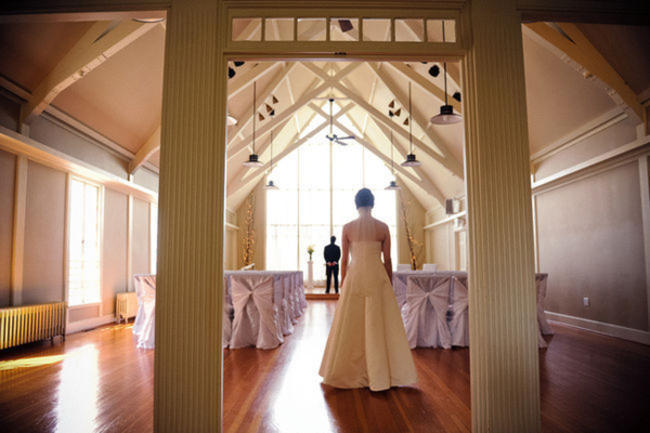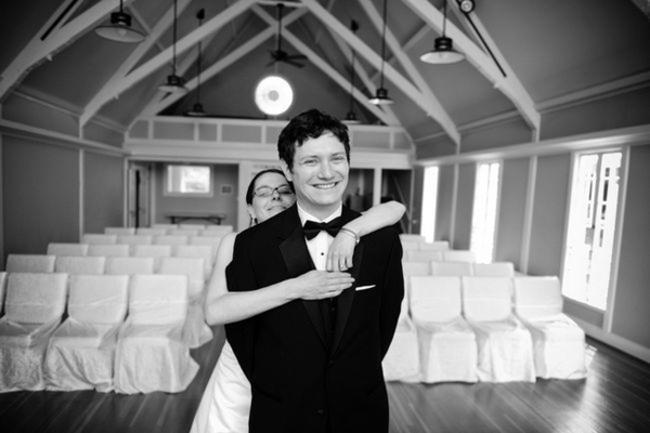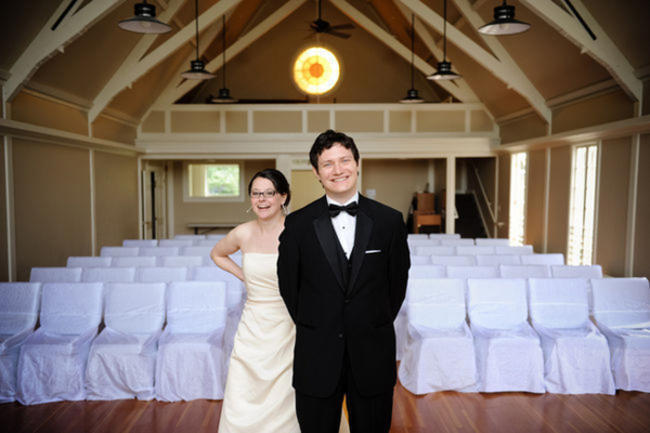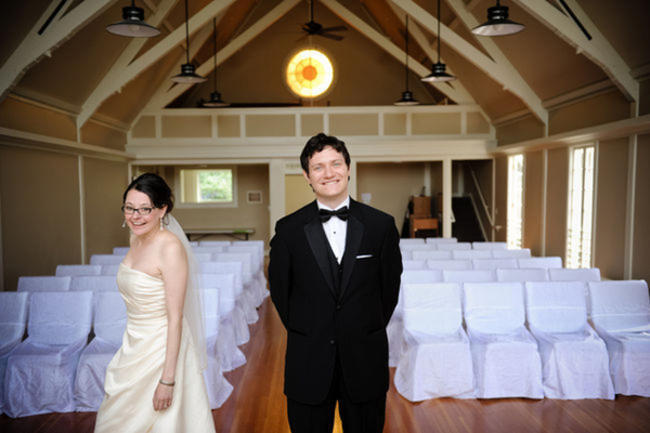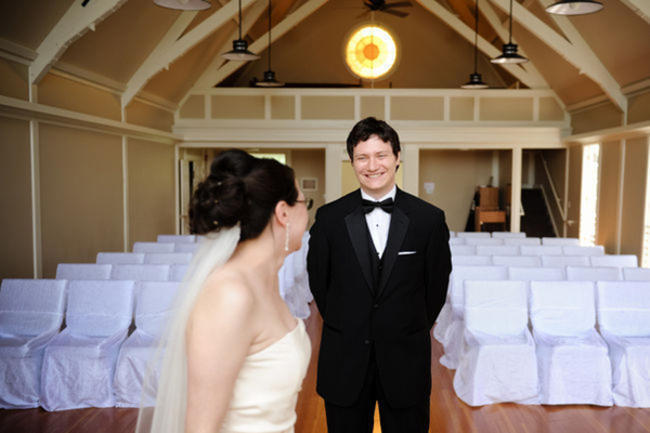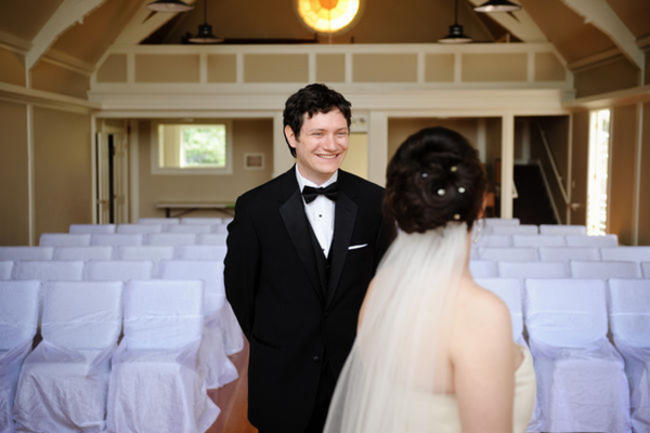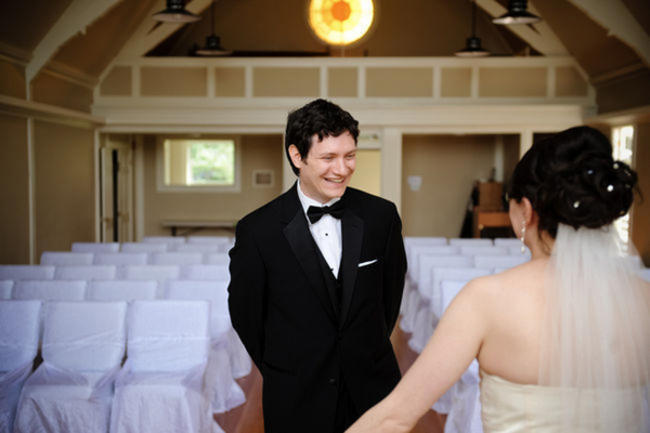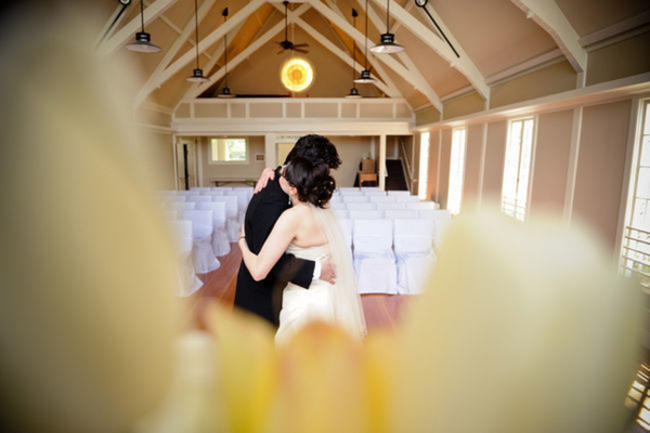 What were the highlights of the ceremony?
Kalista's oldest sister performed the ceremony, and she choked up a little towards the end. She held it together well, but it was a nice moment. Jason's aunt and uncle played acoustic guitar for the processional and recessional music (including the bridal march), and it was wonderful. Despite having played countless gigs, they said they were extremely nervous, to the point that Jason's aunt later reported refusing to play the Cat Stevens song we'd suggested and promised to play it for us in private whenever we wished. We hadn't notice they skipped that song.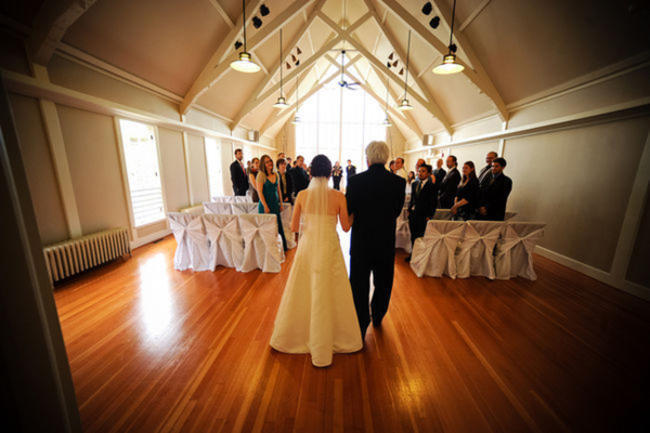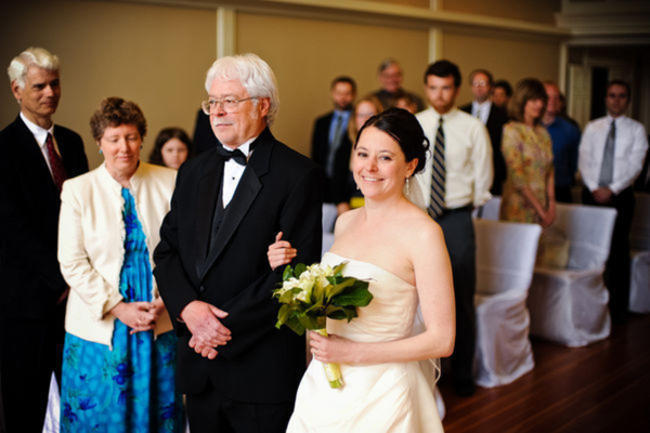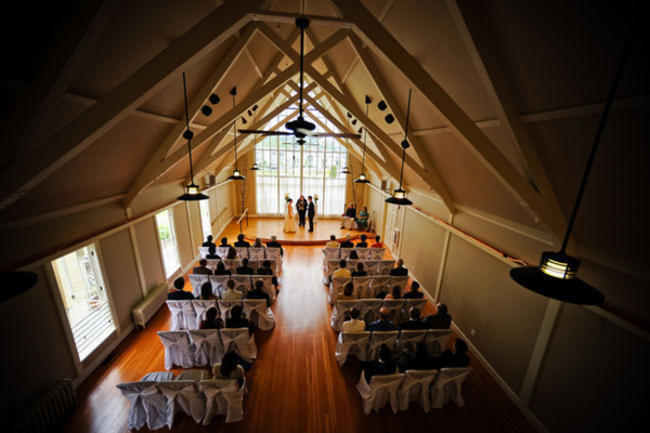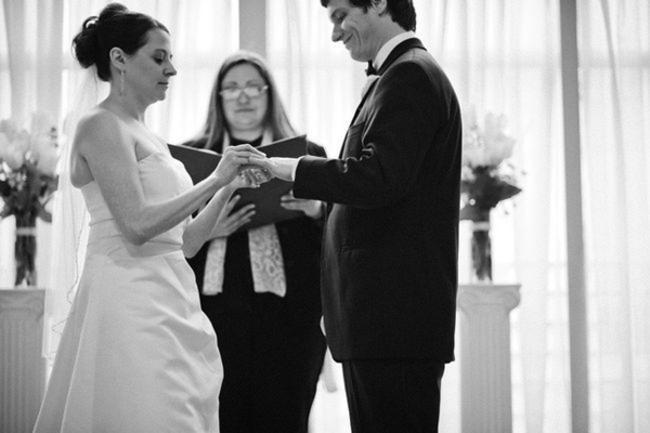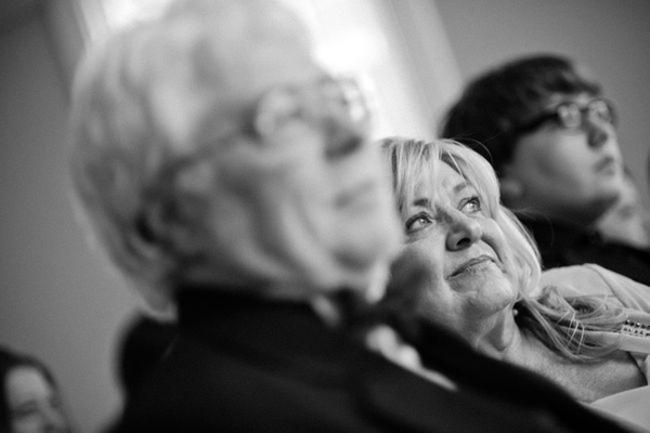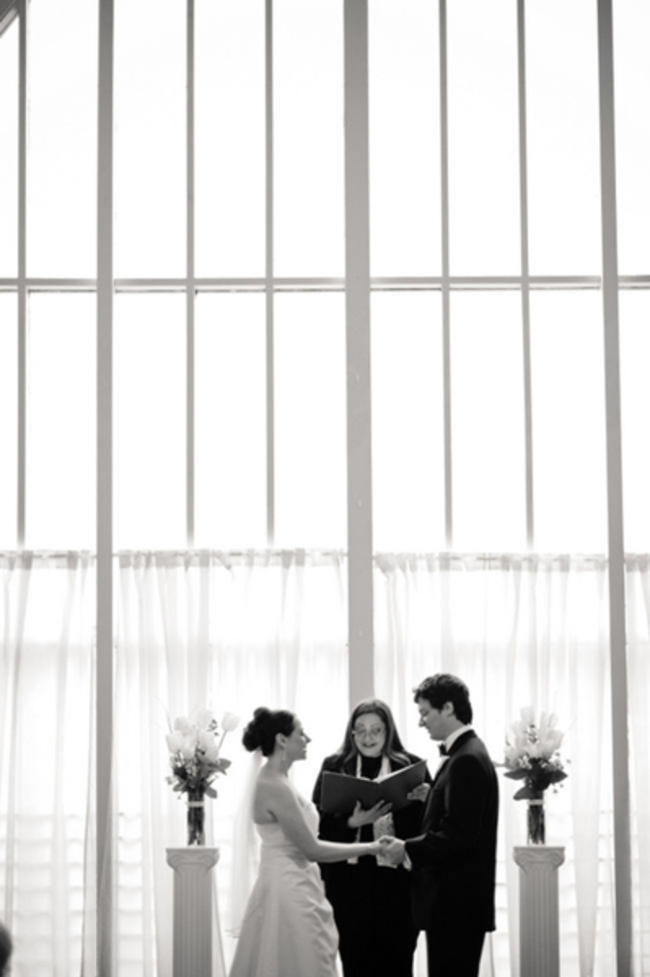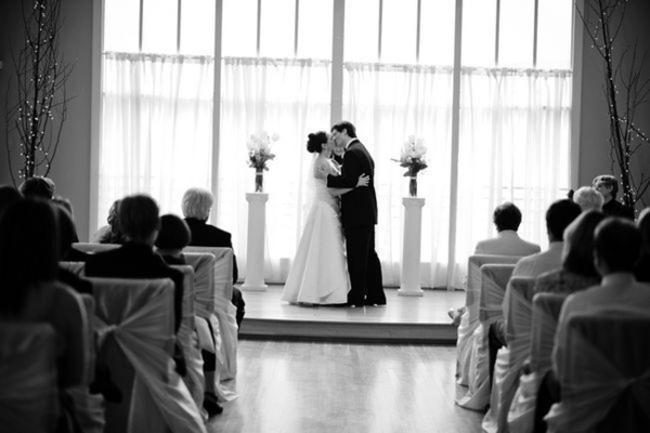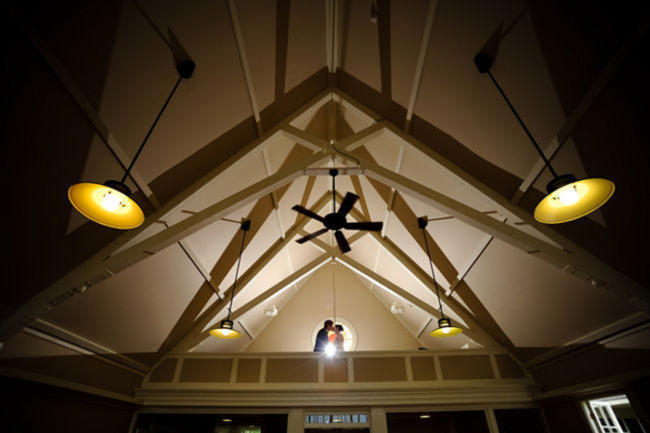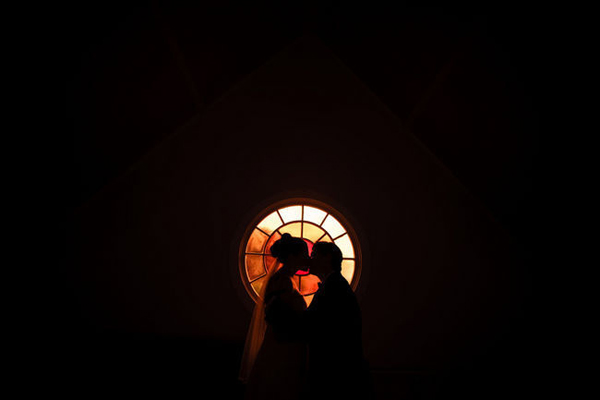 What were the highlights of the reception?
The ceremony and reception were in the same small chapel so transitioning between the two required kicking all the guests outside to a cocktail hour while our friends set up the tables and chairs. Soon after everyone went outside, it started raining in true Seattle fashion. Luckily, no one seemed to care and we got to use all the dollar store umbrellas Kalista had bought. Our photographer even took advantage of the moment and arranged a picture from the church looking down on all the umbrellas.  Later that night he really took advantage of the rain and captured a beautiful picture of us in the rain under one of those umbrellas.
The chapel also had a tiny upstairs balcony where we watched all the guests find their seats (and discover their scratch ticket party favors) before making our grand entrance. It was fun to have a moment of peace and quiet, and to spy on everybody.
In all, the decorations turned out really well, the food was great, our friends gave wonderful speeches, and the cake with lemon and raspberries was delicious. It was a lot of fun.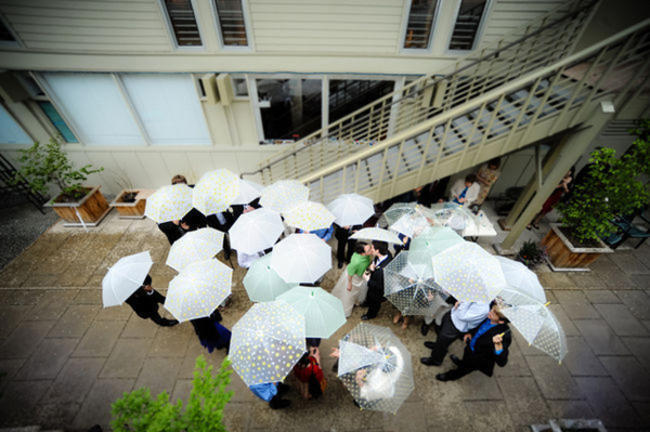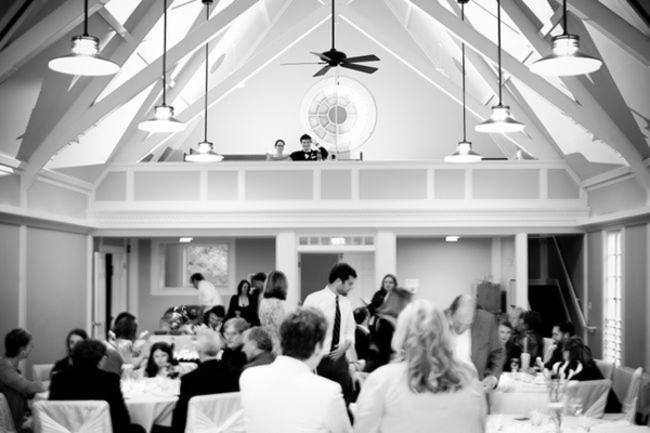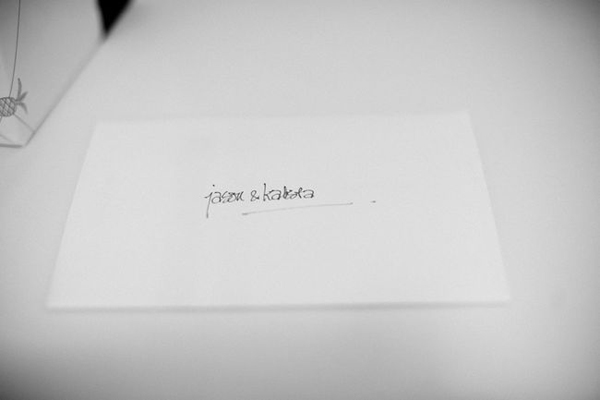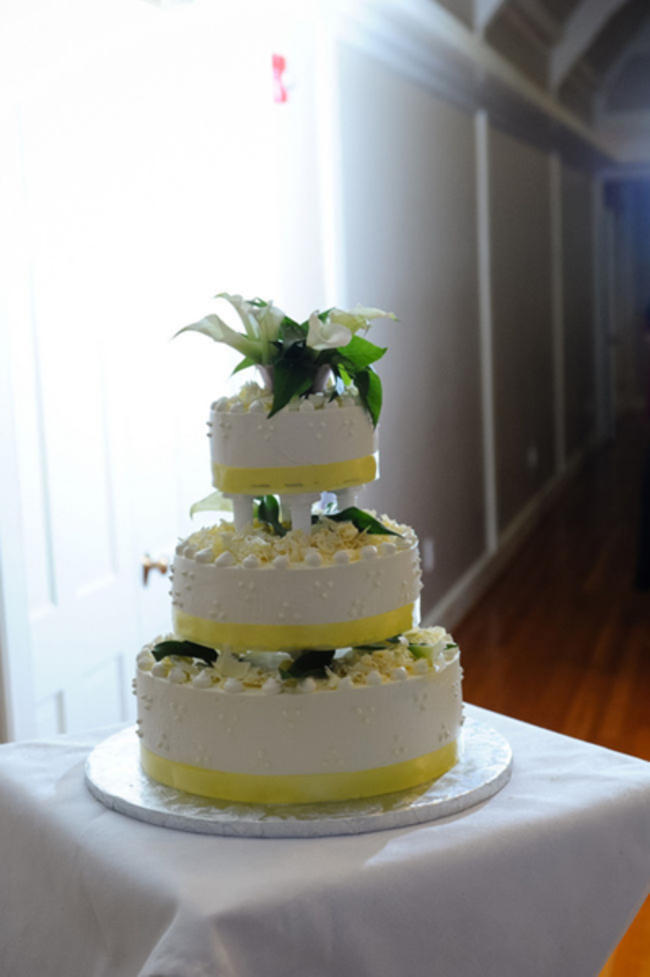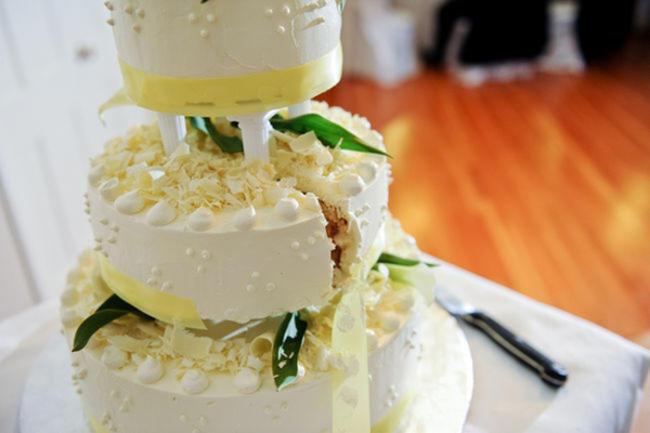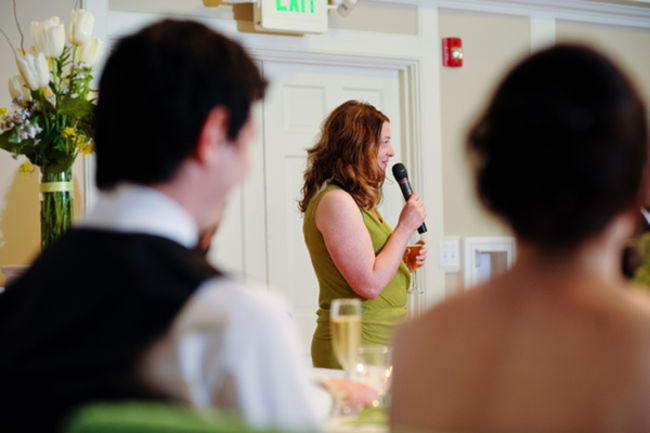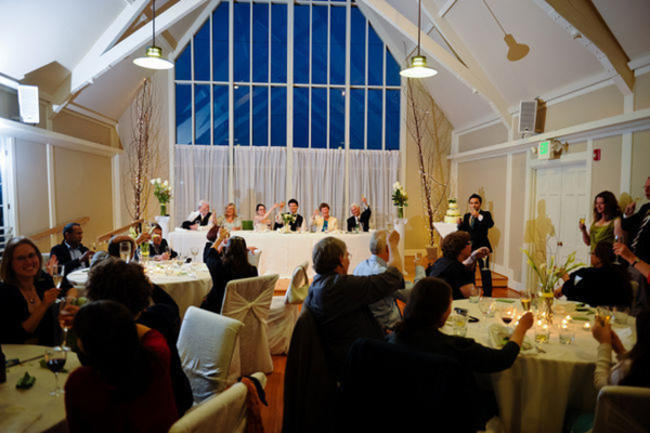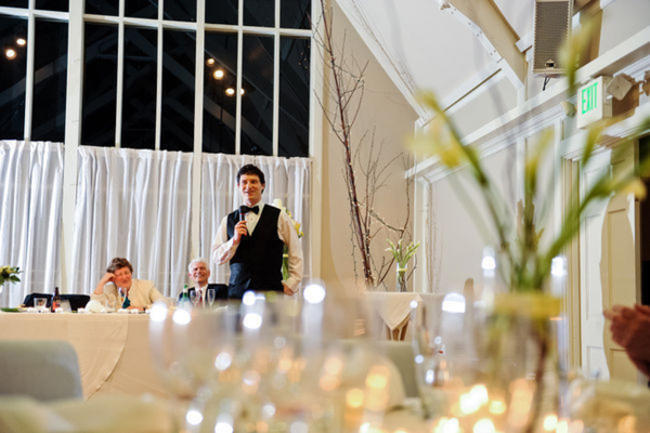 What was the best thing about having an intimate wedding?
It was great to have enough time to talk to everybody, and most people several times throughout the evening. We'd been to a wedding where the only time we spoke to the bride was because we happened to be in the way of the bridal party pictures. Also, it was great to see everybody in the audience during the glimpses we dared take during the ceremony. Whatever direction we looked we saw someone who was close to us.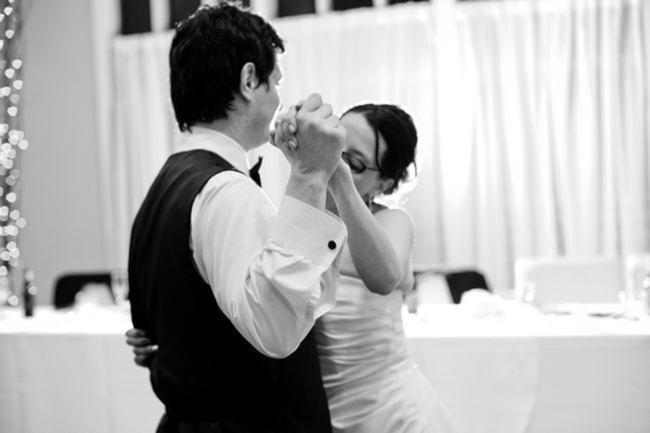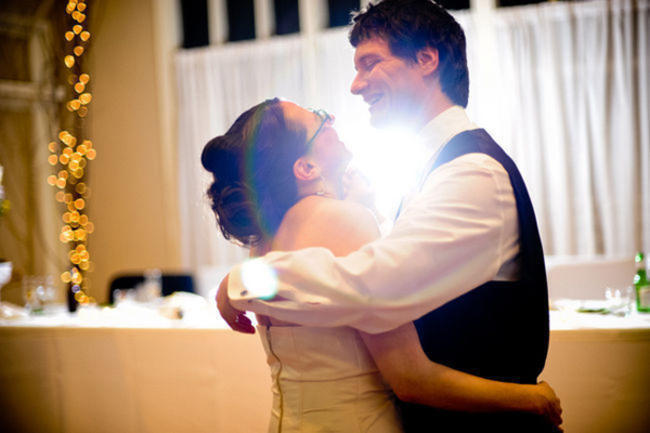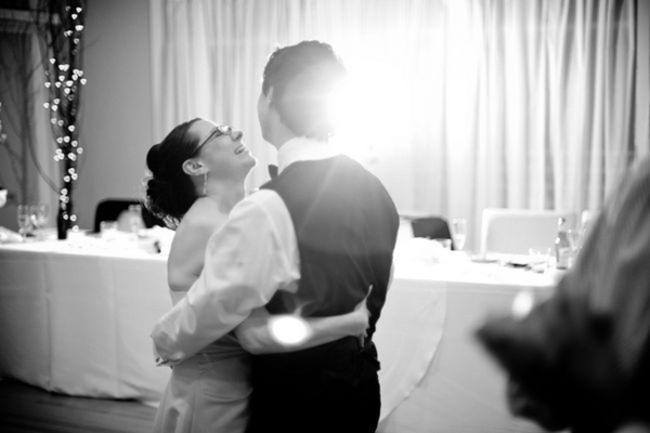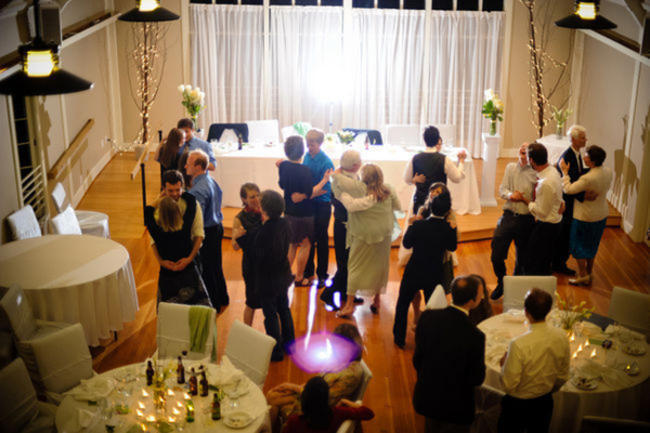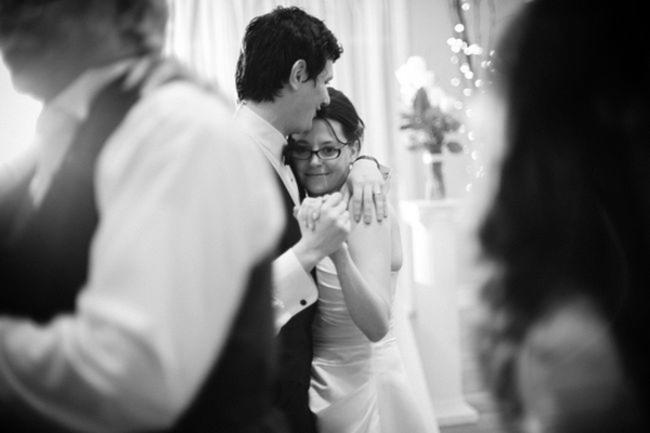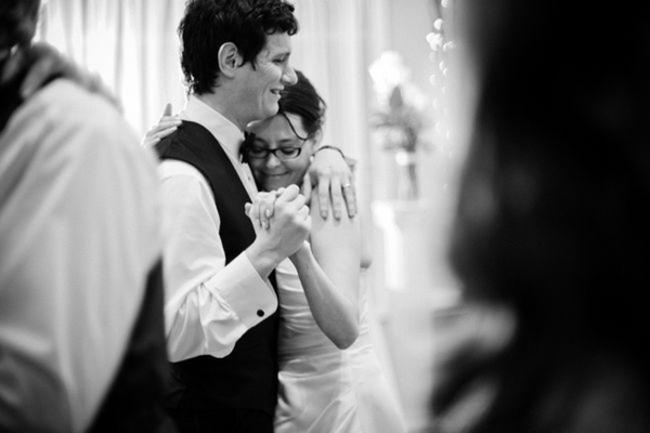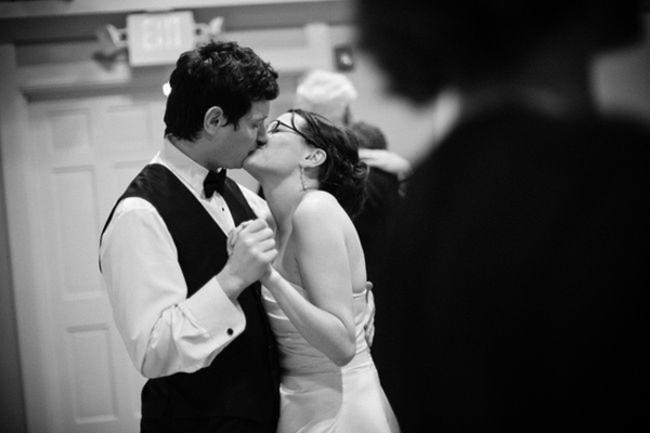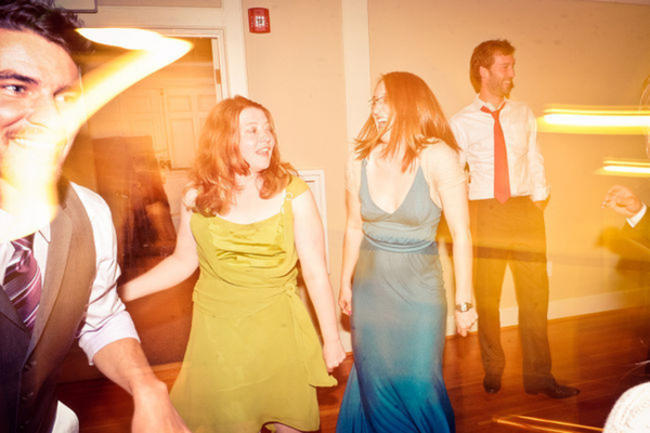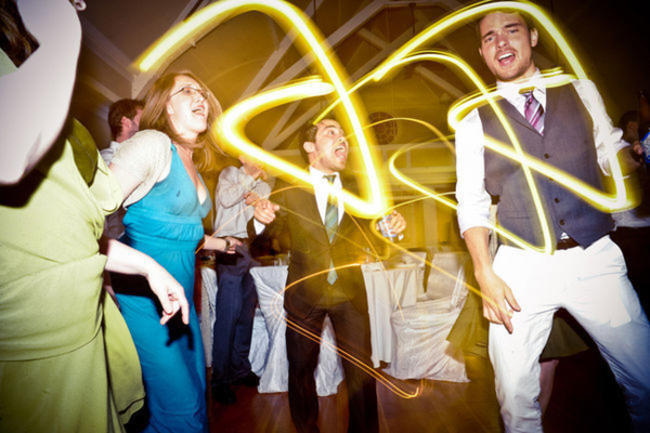 What advice do you have for couples who are considering an intimate wedding?
To the extent that you can control the guest list, only invite people that you really want to see at the wedding, whether that makes your list big or small. We were lucky not to have family pressure to invite more people because the number there was perfect for what we wanted and for the size of the venue.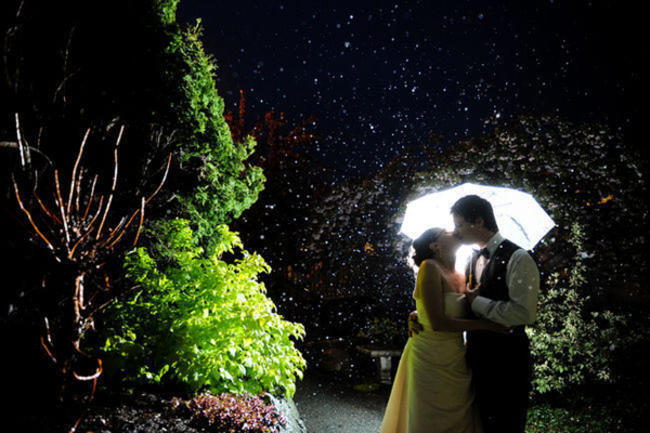 Vendors:
Photography:Jerome Tso Photography
Caterer: Amato Catering
Cake: Kristina Bartleson
Wedding Venue: Joie Goodwin