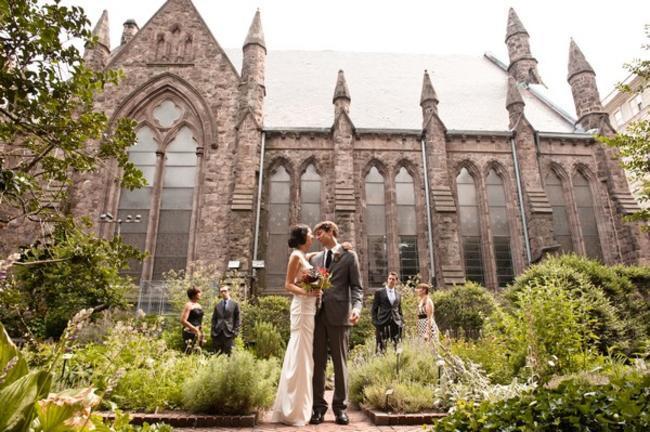 Katie, 29 & Darren, 30
Philadelphia, Pennsylvania
?Wedding Date: June 18, 2011
??Number of Guests: 50
?Wedding Cost: Without wedding attire (dress, suit, and rings), the total cost was around $16,000. Chapel was $350, restaurant buy-out was $7,500 excluding alcohol, tax, and tip. Photographer was $3,000. Invites, programs, and menus (all from the same seller on Etsy) totaled around $500. Personal flowers and minimal reception decor cost $1,250.
?Wedding Ceremony Location: First Unitarian Church of Philadelphia, small chapel that seats between 50 and 60 people.
?Wedding Reception Location: Noble Restaurant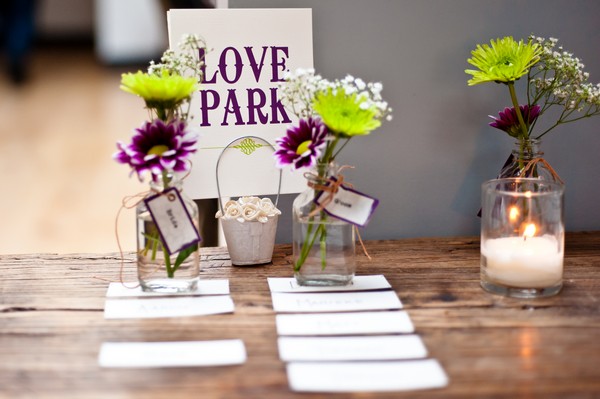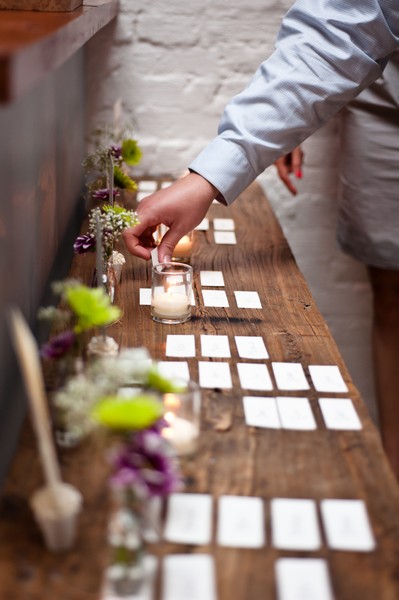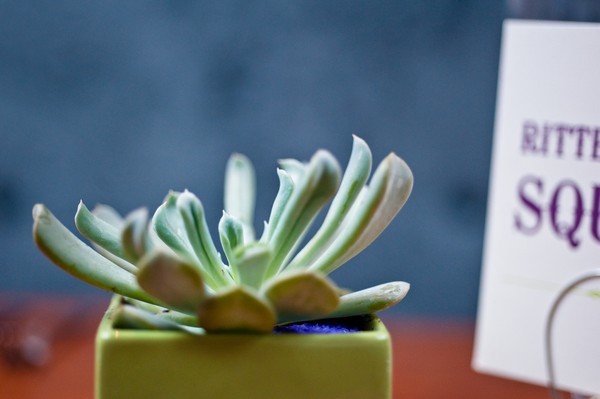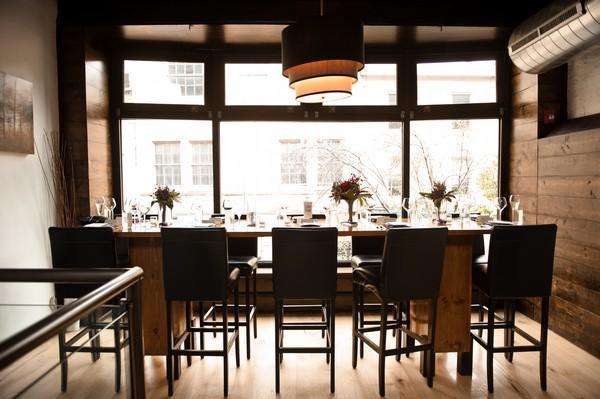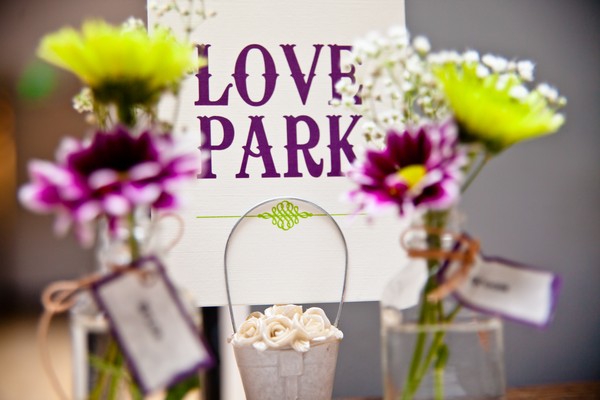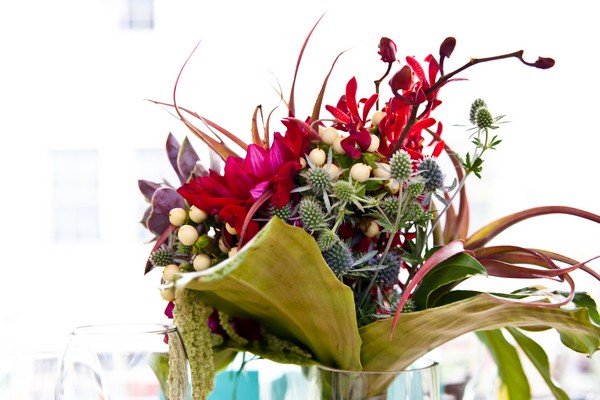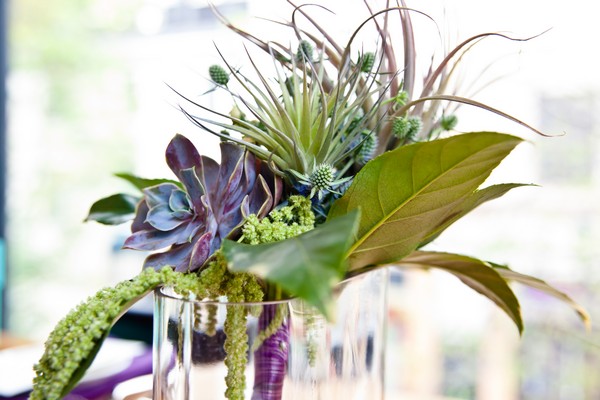 Why did you have an intimate wedding?
Darren and I hold our friends very close and dear. It was important to celebrate our decision to create a permanent relationship and community between the two of us in a way that allowed everyone to feel like they shared an intimate moment with us. We wanted our wedding to draw us closer to our friends as well as to each other. The number of people Darren and I are individually and collectively connected to is not large, though we are acutely aware that we had 50 people in one room who we share a bond with, and for that we are really lucky. Our friends have been with us through lots, including many sorrowful and joyful times in our relationship, and we are all still together. We just wanted to celebrate that.
Also, exploring food is a love Darren and I share. Our love of cooking new foods and opening our minds to different cuisines is a large part of our relationship. We really wanted to share that love with our community. We knew we couldn't afford to give 175 people the kind of food we truly love. More than that, however, we knew we wanted a reception that was like a dinner party we would throw, but with better food, cocktails and clothes. We wanted to see our friends and family passing plates and sharing a meal. In fact, when I looked out at the dinner and saw my friends helping serve each other, I was overcome with emotion. It was exactly what we wanted to see.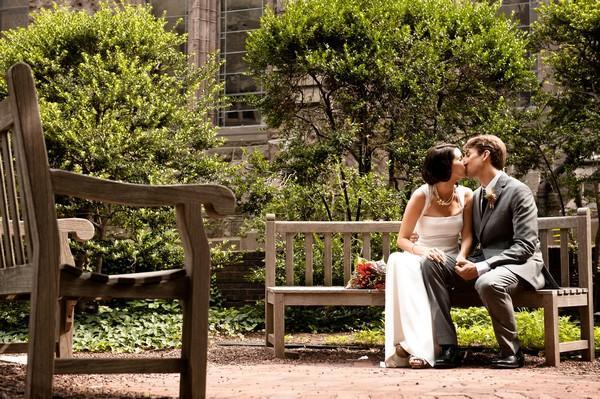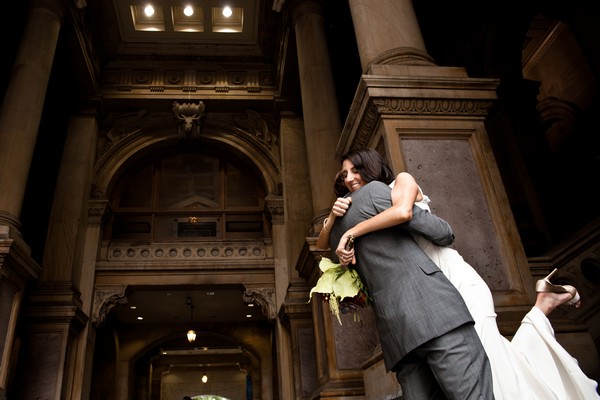 What are some of the challenges that you faced planning an intimate wedding?
The two main challenges were creating a guest list that pleased the mothers, and in finding the right location.
We wanted to find a restaurant that was "just right" – not too big to envelope our crowd and dwarf it, but not so small we couldn't have a separate space for the party and cocktail parts of the night and for the dinner. Then there was the cost – only needing to feed 50 people, but also needing the entire restaurant to close was a tricky situation. Our best advice on this is to just ask everyone. The restaurant we ended with, Noble, is not an inexpensive restaurant by any means, but they quoted us the best price.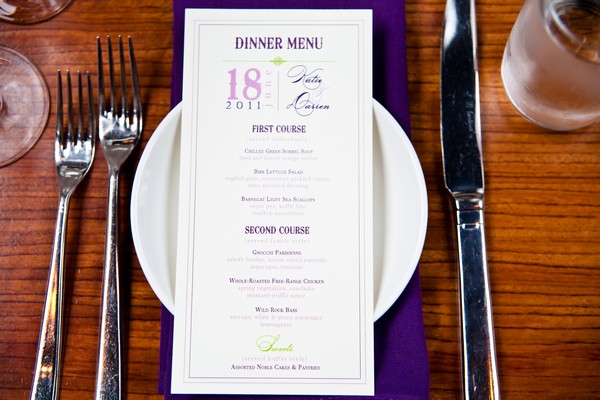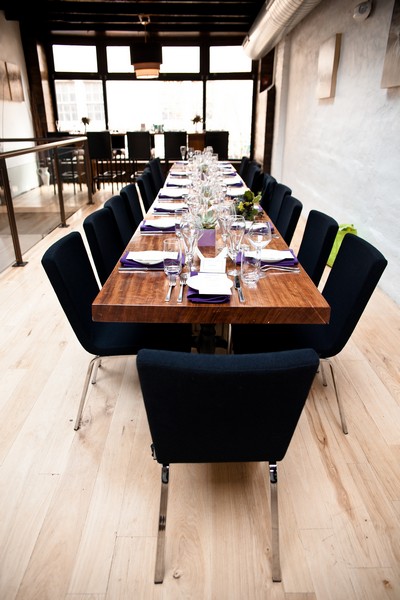 ?Was it difficult to pare down the guest list?
It wasn't hard for us to create our guest list, but getting our mothers to understand the vision for the wedding, and by necessity the size of the guest list, was difficult. Our space allowed us up to 60, and we knew we wanted to have less than that, so it was pretty easy for us.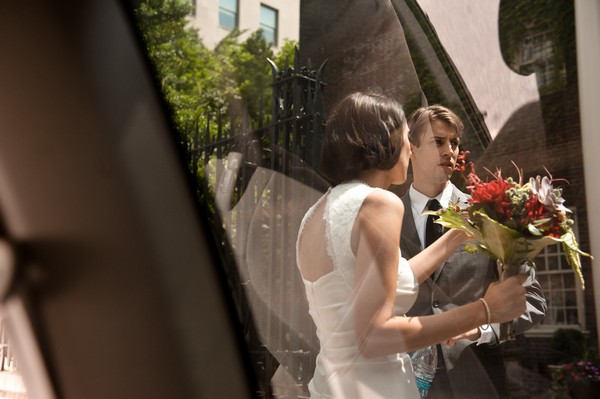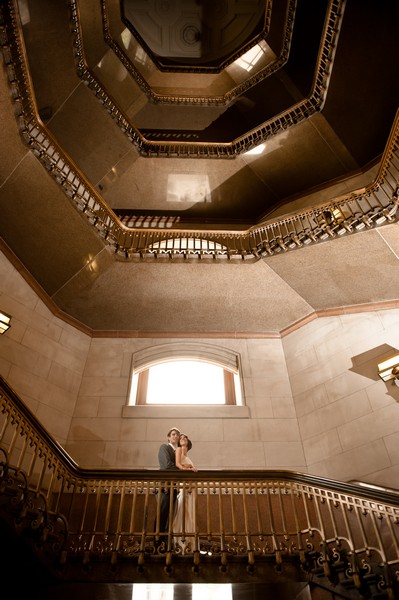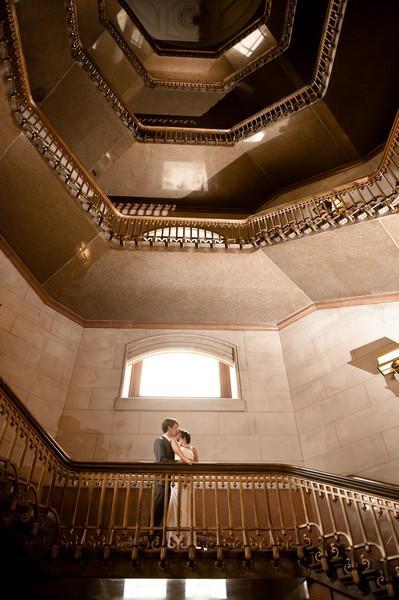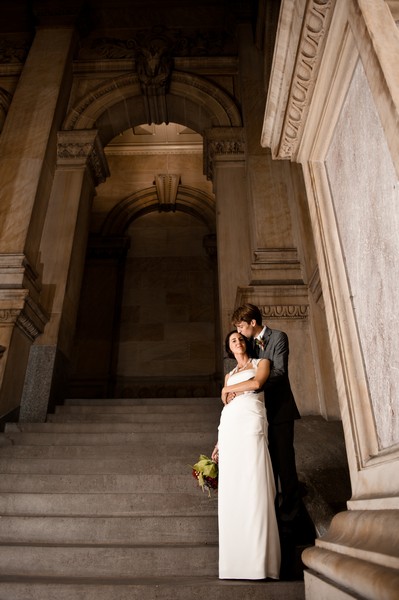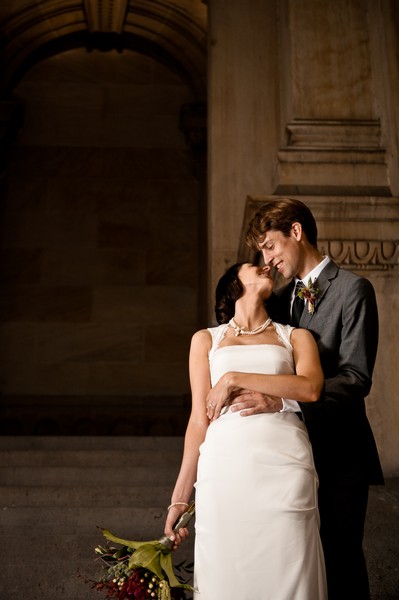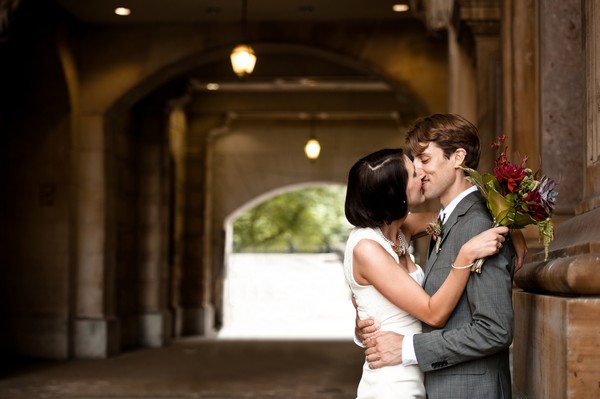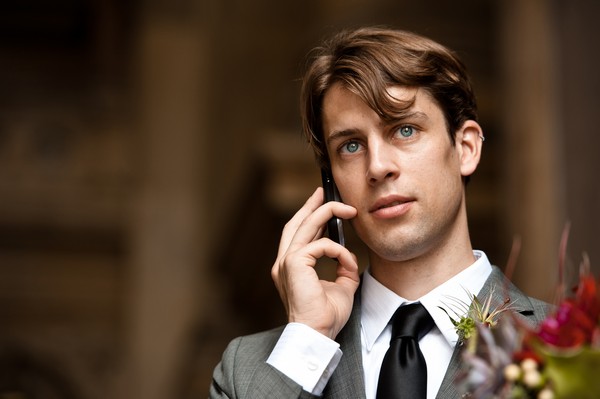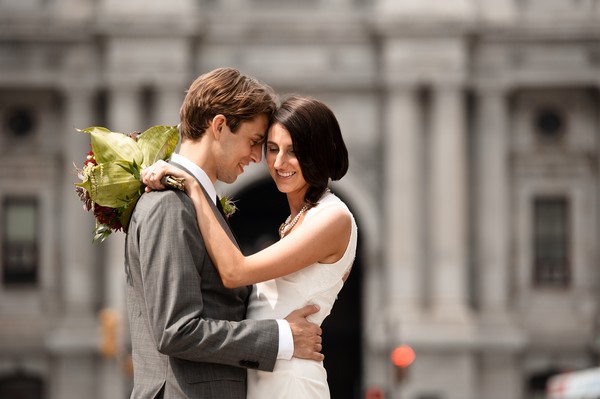 ?Did you have any 'issues' with the small guest list from friends and family? If so, how did you address them?
I hadn't lived in the same state as my family or their friends in nearly seven years. Also, our wedding was 600 miles away from where my family lives. Both of those things made it slightly easier for my mom, her extended family and family friends to understand. I invited the two sets of family friends that had been very special to me growing up, and I think everyone else completely understood. No family was invited other than immediate.
Darren's family, however, all live in the Philadelphia area, and is pretty large. Annual family reunions have around 80 people. We invited only one of his aunts because she is now the de facto matriarch of his dad's family. Darren isn't close to any of his parents' family friends, and invited only the couple closest to his parents. His mom wanted a lot more friends invited, and his dad wanted more family. It wasn't easy, but on several occasions we explained to them why the intimate wedding was important to us, and that we couldn't have it at all if the guest list was suddenly doubled (or very easily tripled) with obligatory invites. Eventually they came to accept, understand, and ultimately embrace it all.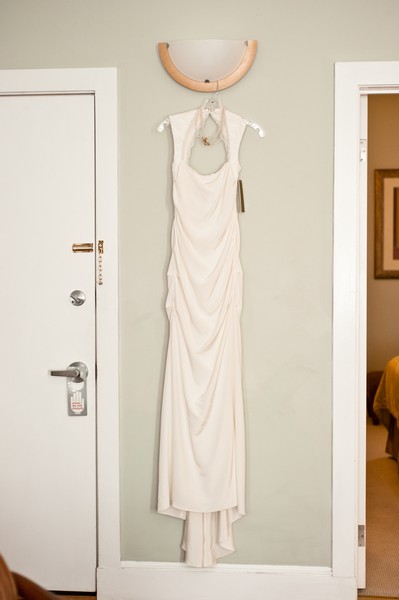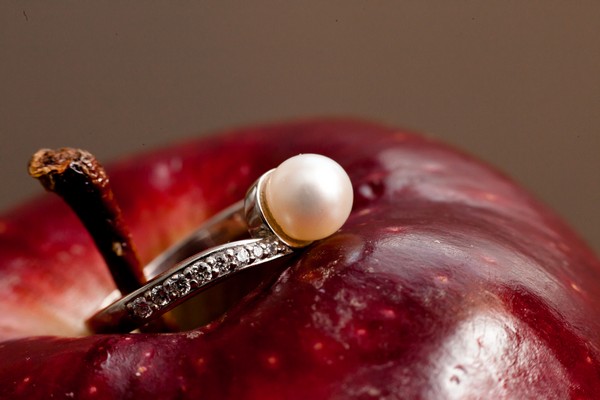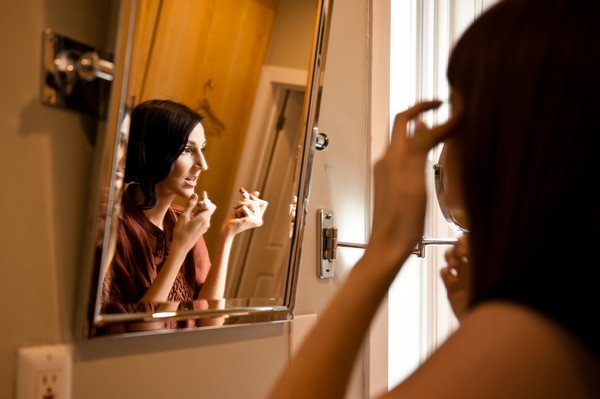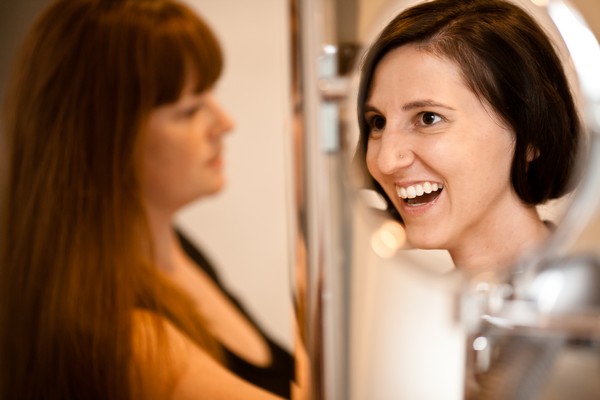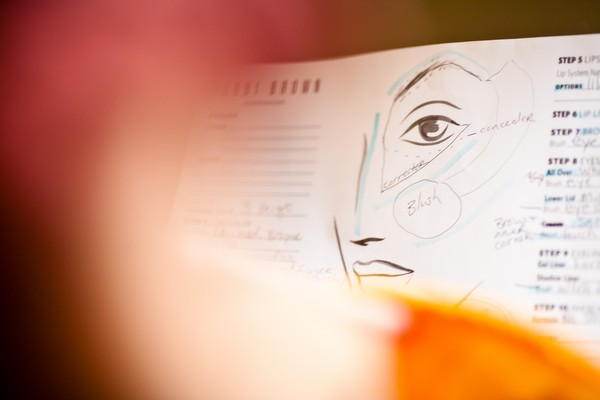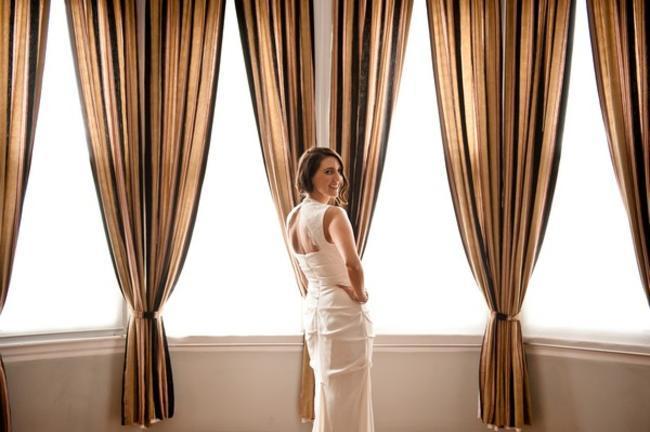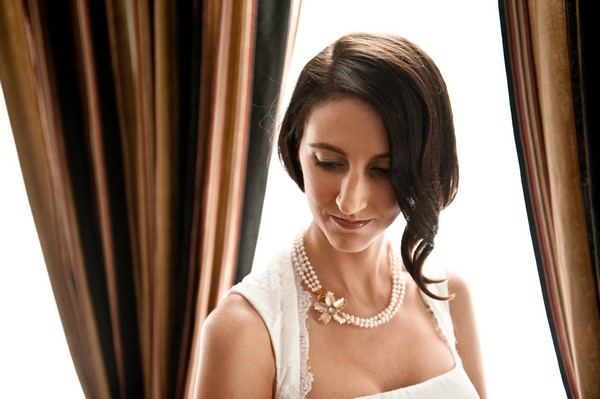 ?What were the highlights of the ceremony?
My best friend from college, the most dry and sarcastic, but also poetic person I know, performed our ceremony. It was intimate and inspirational and I think everyone was touched.
I loved exchanging vows that Darren and I wrote together. He went first, and couldn't even read the words on the paper for a solid minute because he was so emotional. I was moved, and have had several people tell me they couldn't hold back tears watching him.
My sister read the names of the people we were remembering while my other sister and Darren's sister lit candles. She opened with an Alice Walker quote about grace and people going before us that was absolutely beautiful.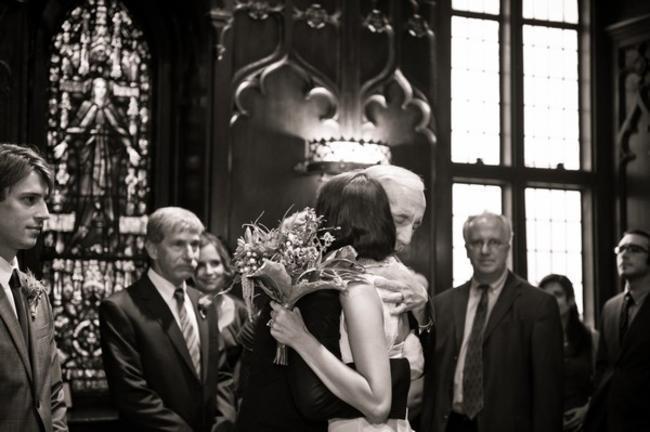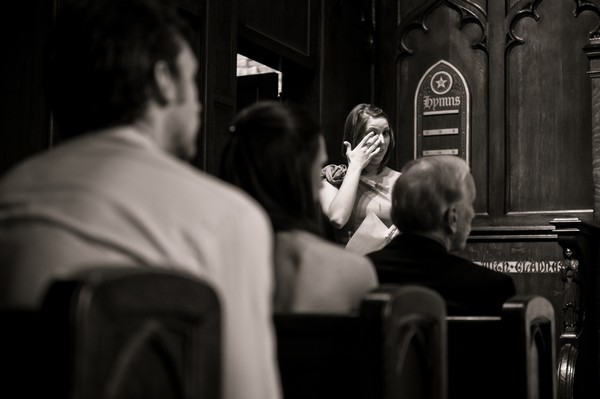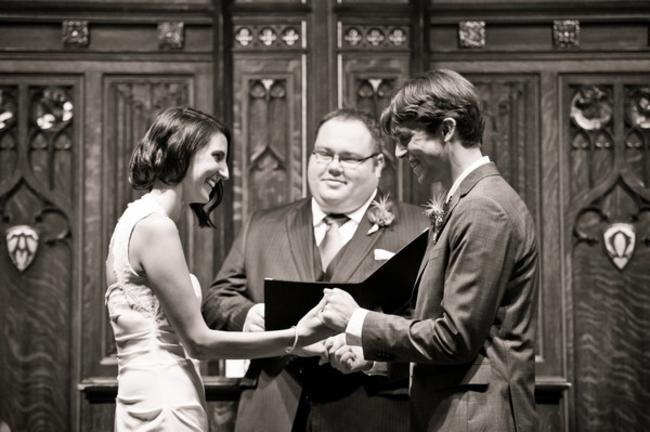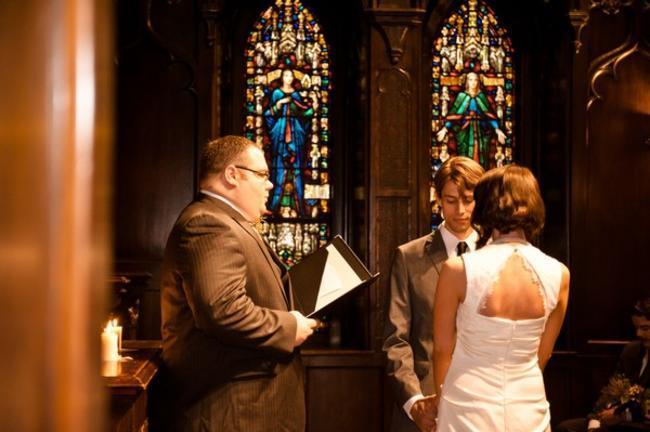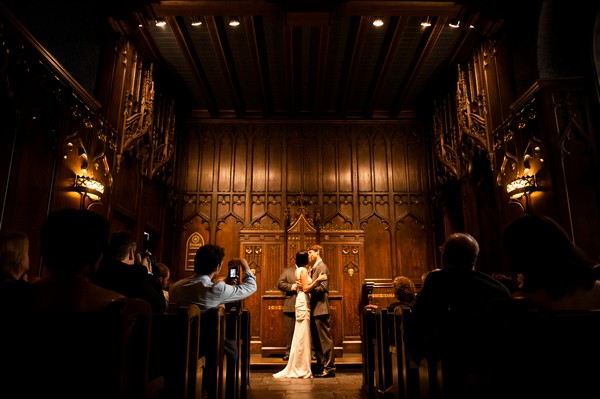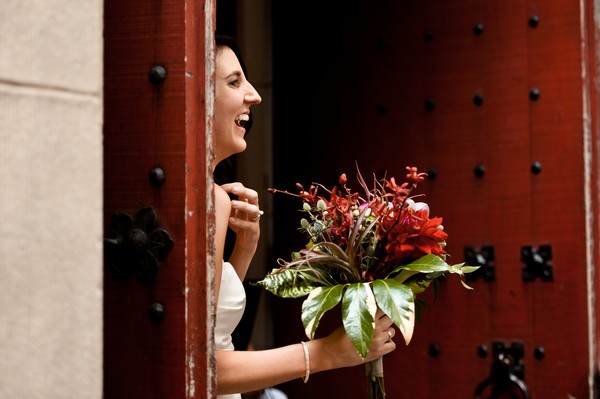 ?What were the highlights of the reception?
As mentioned before, seeing our vision of our community breaking bread together was something neither of us will ever forget.
Our specialty cocktails and the food were huge hits – the quality of everything was exactly what we wanted and we're still talking about it all.
My dad's speech was amazing. Not much else to say about it.
Partying with all our favorite people in one room made the night the best of my life. I have never felt so genuinely loved or happy as that night.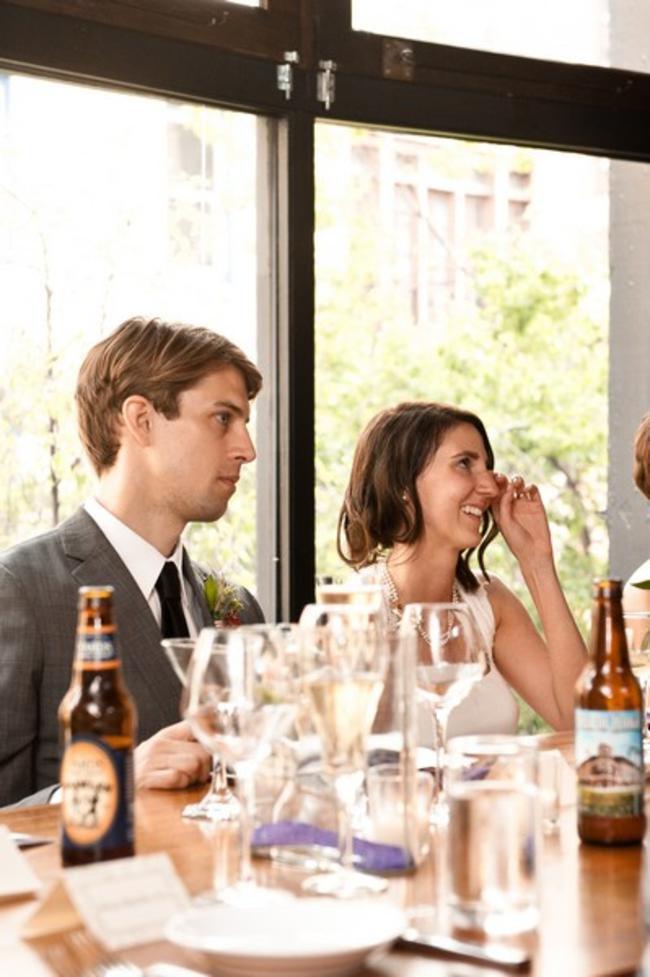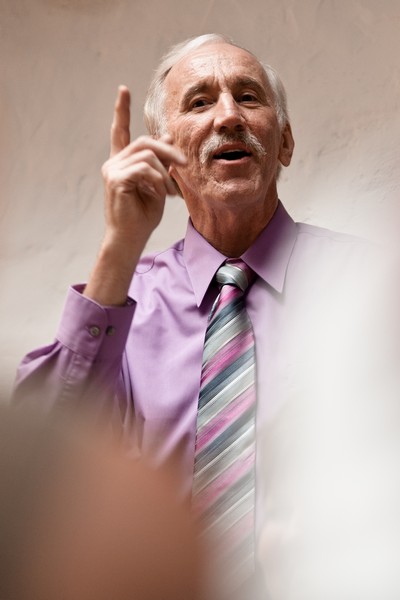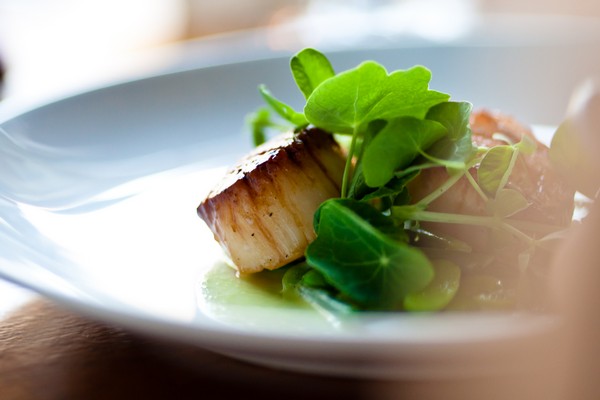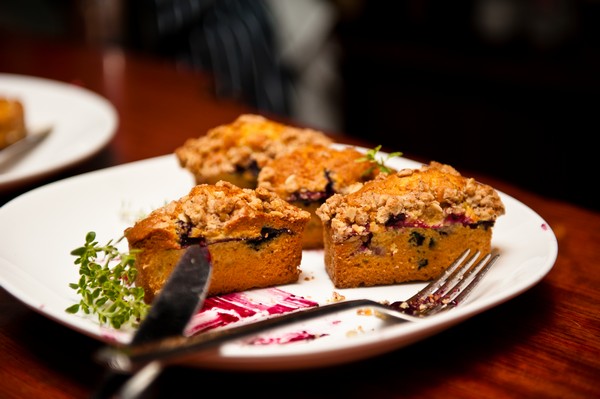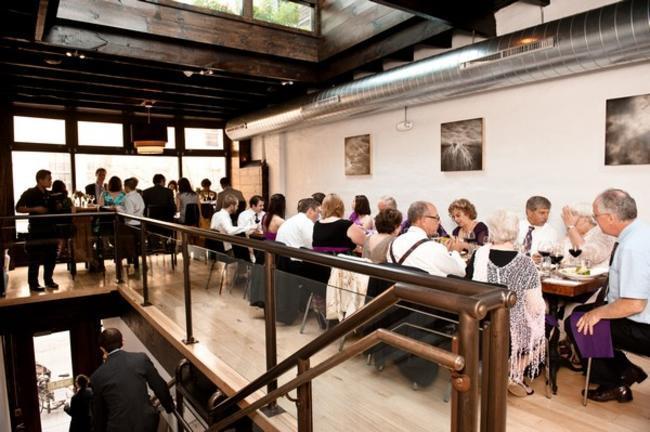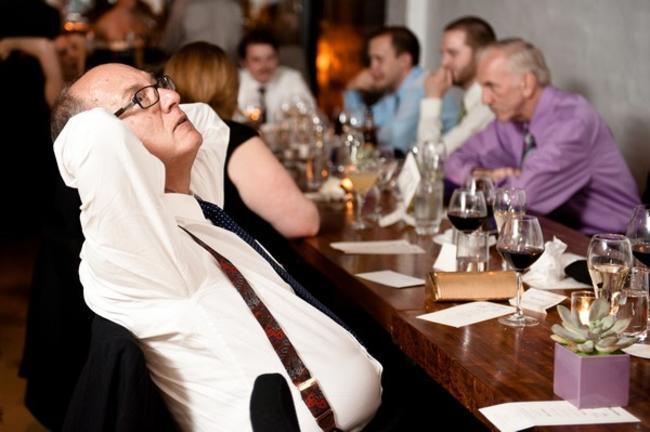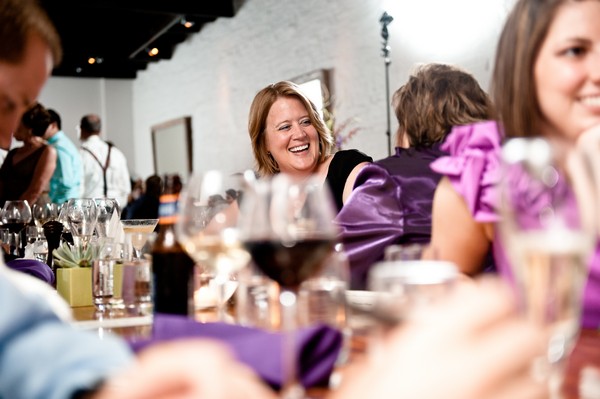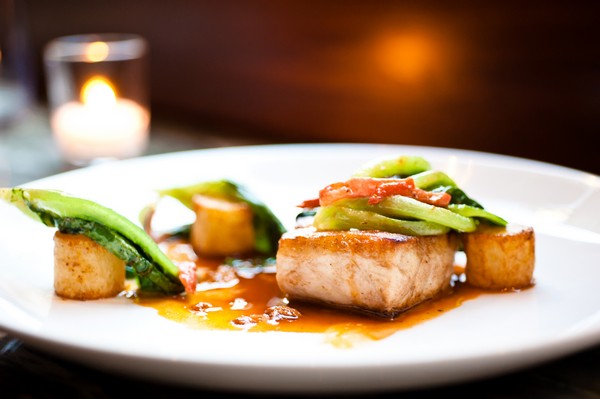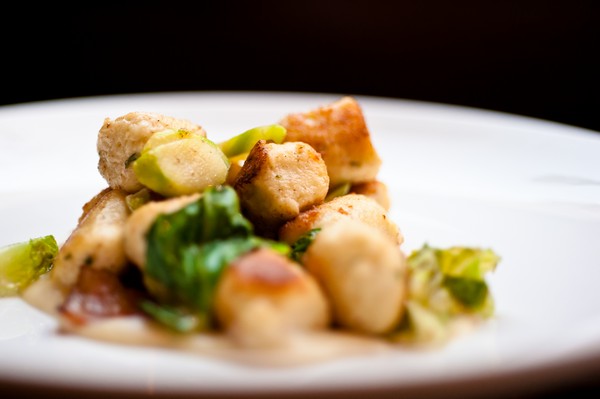 ?What was the best thing about having an intimate wedding?
Being able to genuinely enjoy the company of each person there. Yes, it was a whirlwind, but I remember talking to and laughing with everyone.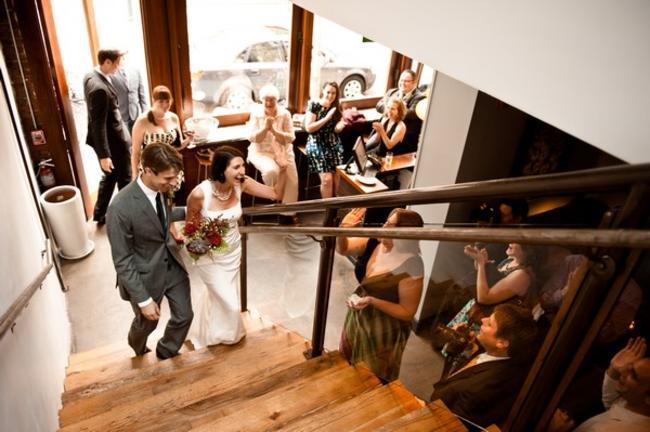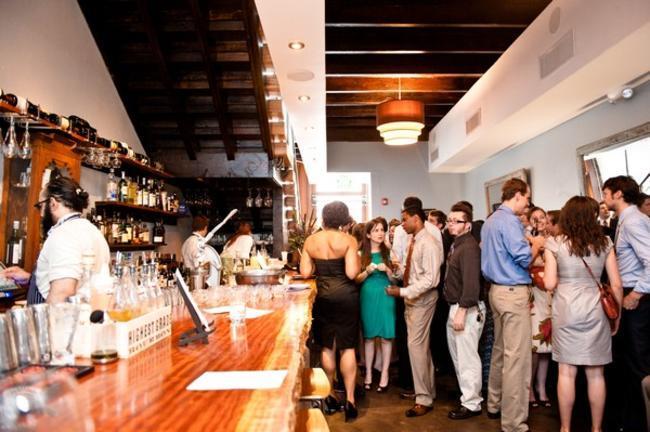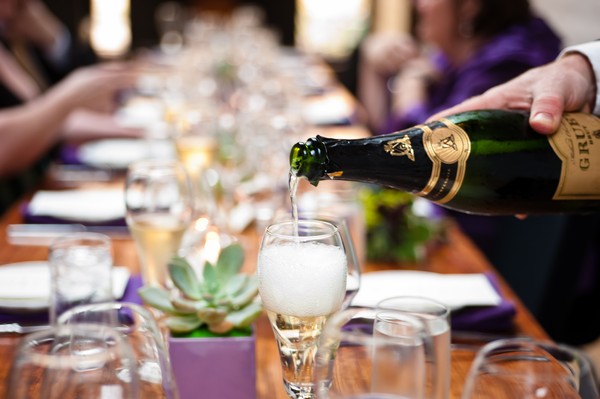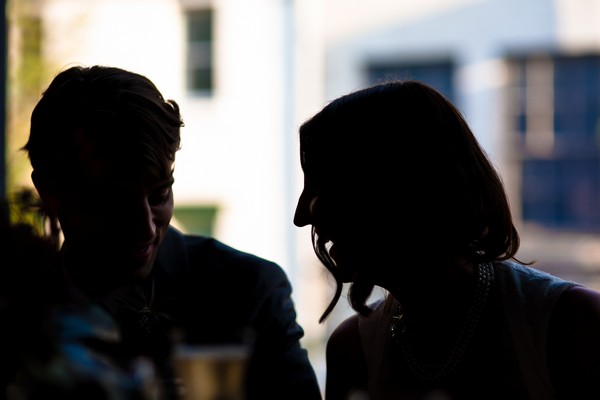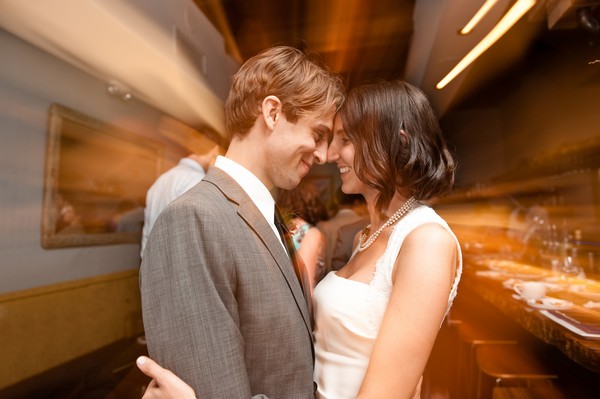 ?What advice do you have for couples who are considering an intimate wedding?
Invite more people than you have space for. We were sure that everyone we invited could and would make it. These were the people we would count on to be there no matter what size the wedding was. But, like any wedding, about six people had something unexpected and unavoidable come up. We had a couple moments about 2 or 3 weeks out thinking that we could have invited one or two more people – to satisfy the family, or the old college friend we'd waffled on – and kept everything the same.
Having an intimate wedding is not something most people are familiar with or understand (when culturally, it's not the norm). It is important to be able to articulate what you want and why so that, six months into planning, you still are having the wedding you set out to have.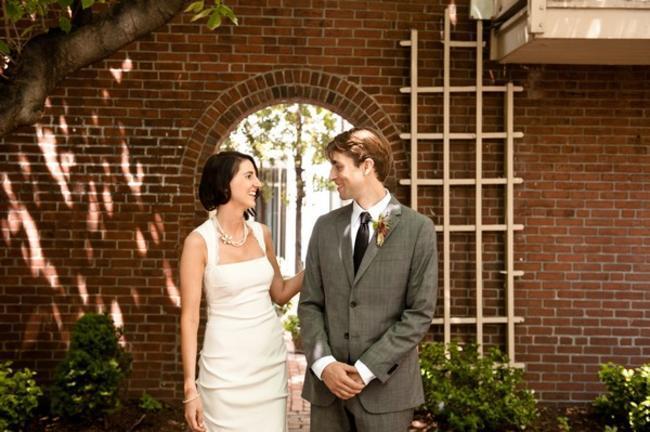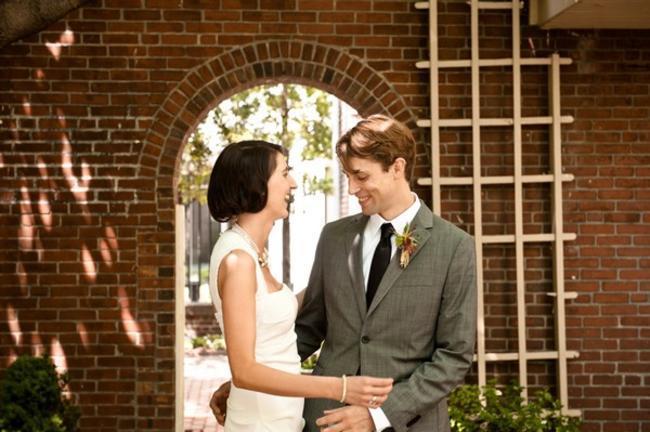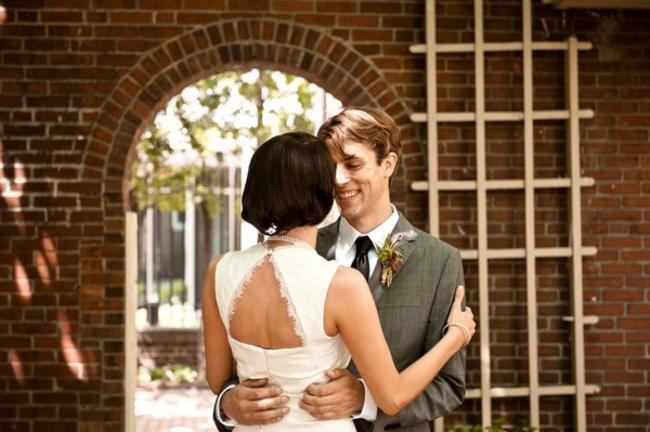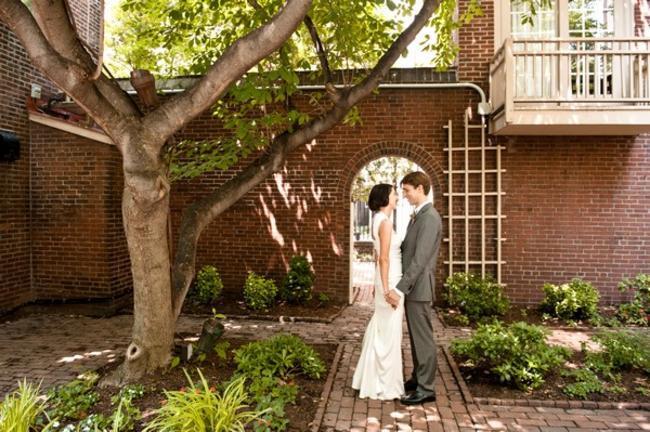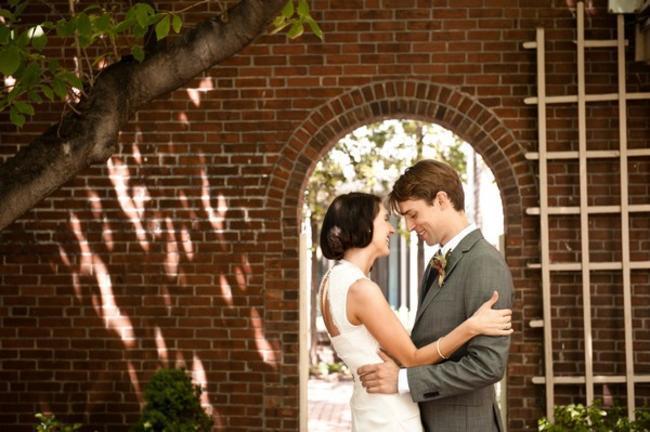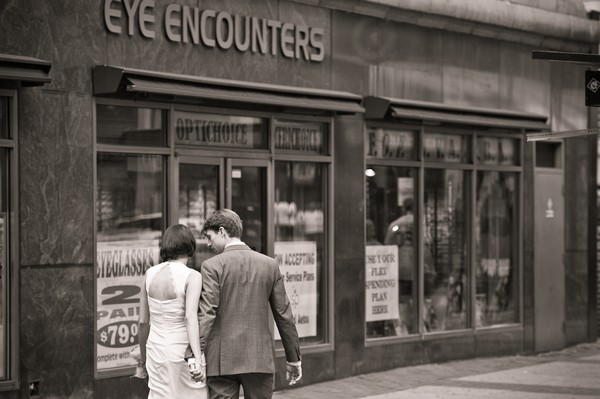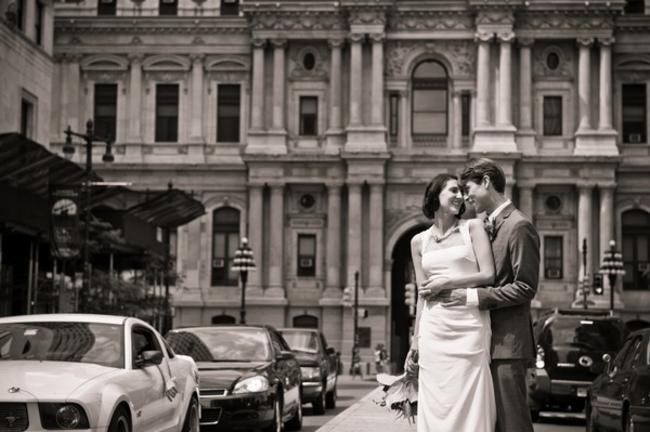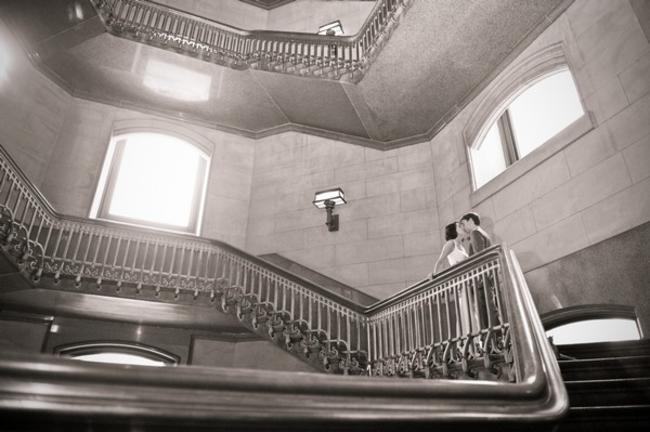 Vendors:
Photographer: Lauren Brimhall
Florist/Designer: Nature's Gallery, Gabriella Nemati
Invitations, menus, programs, and table names: Angelique Ink on Etsy
Wedding Dress: Nicole Miller
Groom's Suit: Banana Republic
Bridal Hair: Hush Salon, stylist Ruth Andolsen
Ceremony Location: First Unitarian Church of Philadelphia
Reception Location: Noble Restaurant