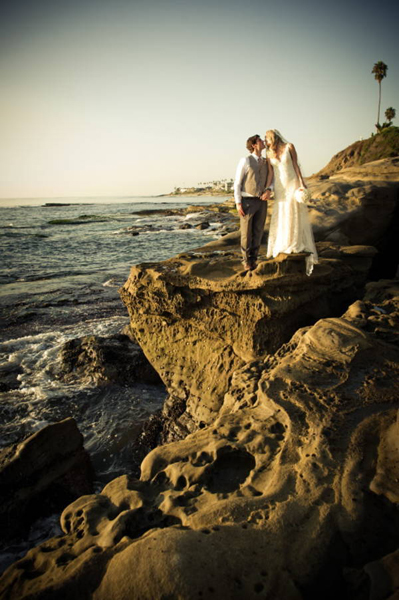 Katie, 29 & Justin, 32
La Jolla, CA
Wedding Date: Sept 17, 2011
Number of Guests: 40
Wedding Ceremony Location: Our family home
Wedding Reception Location: Another family home down the street from the ceremony location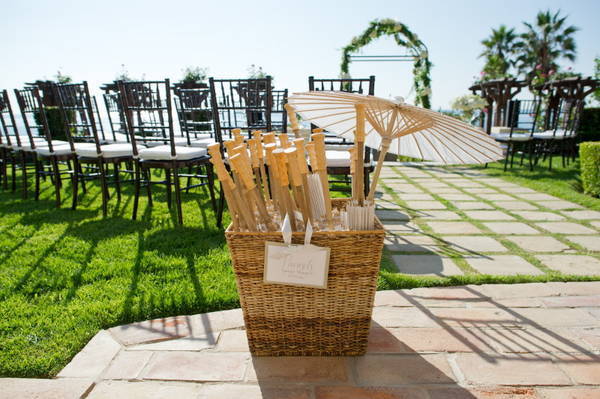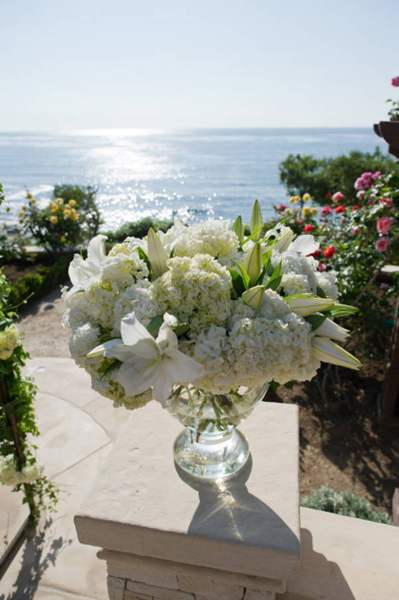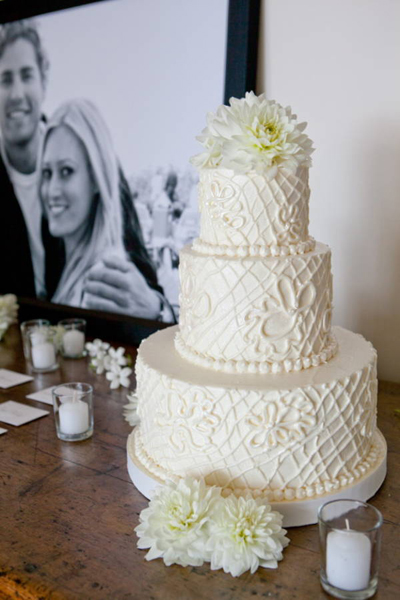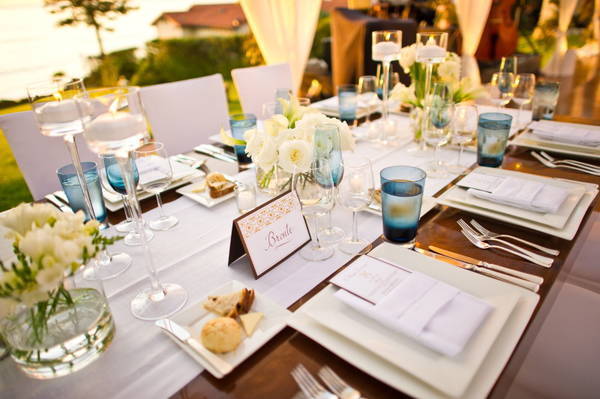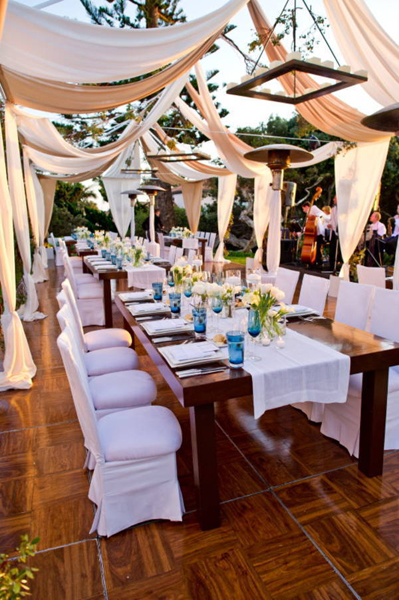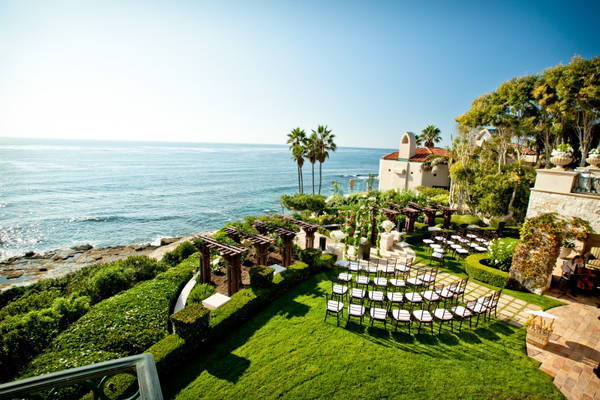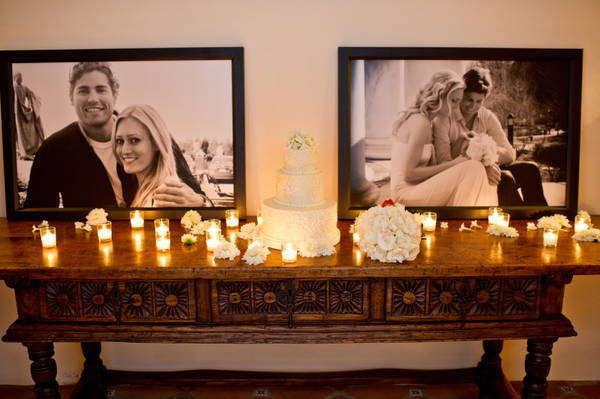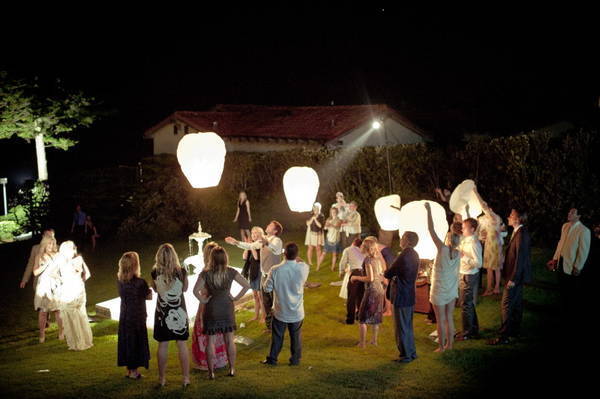 Why did you have an intimate wedding?
There were several reasons. First off, our style is pretty understated. We didn't want to make this a massive and showy affair! Second, Justin is from Australia and because that's a big distance to travel for his guests, probably not as many would be able to make it as we would've liked. I didn't want to have 100 people attending from my side and only a handful from his; it needed to be a bit more balanced.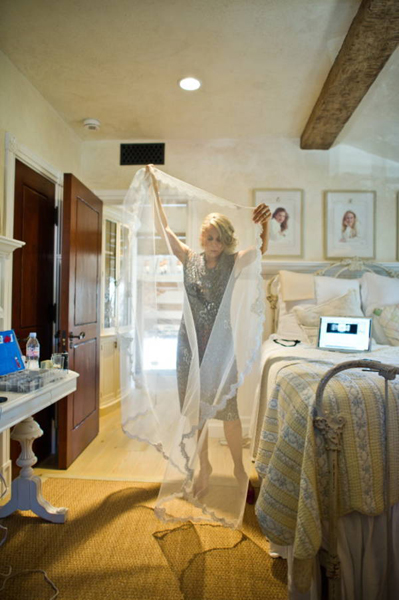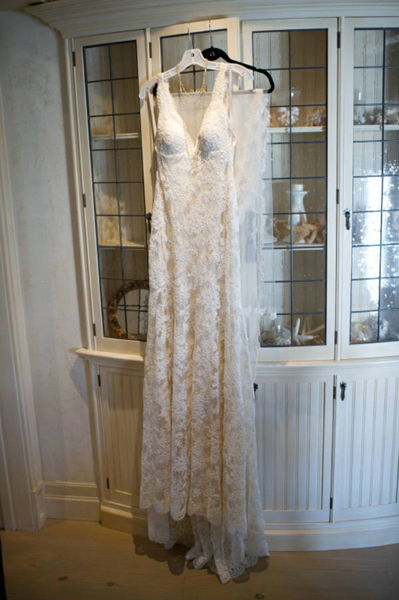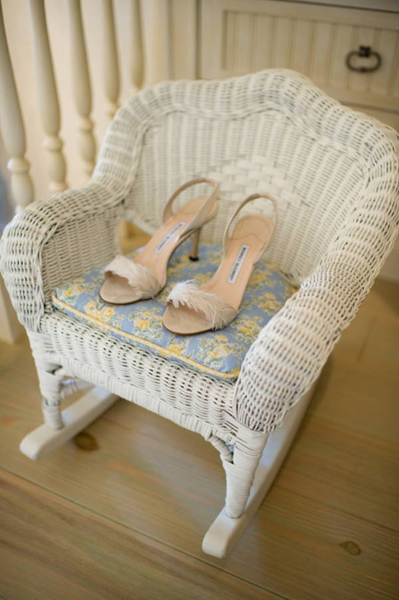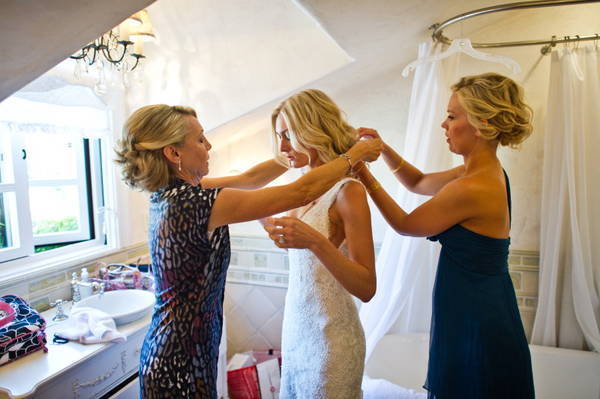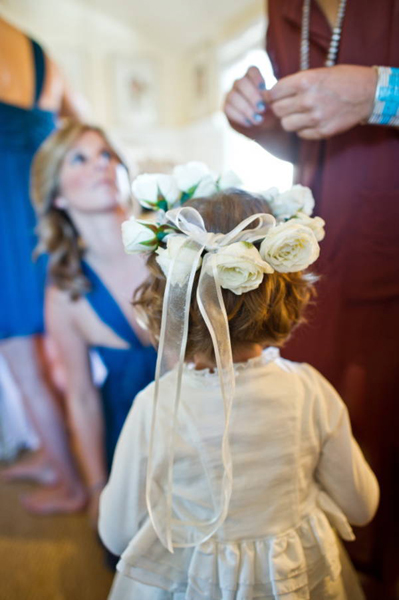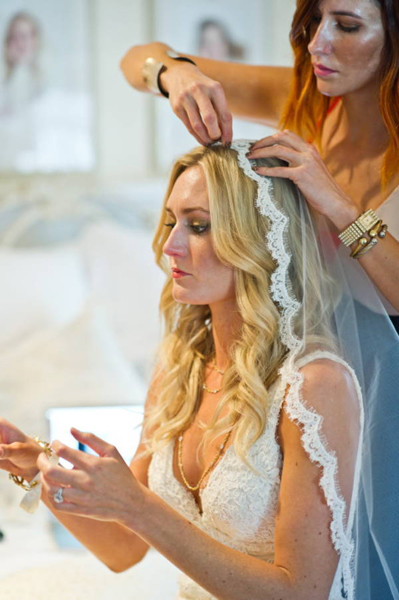 What are some of the challenges that you faced planning an intimate wedding?
Keeping it "to scale" was a bit challenging. Sometimes vendors try to push you into making it big and bigger. We were lucky that our wedding coordinator shared our eye for quality while maintaining our desire to keep it understated. I would've felt ridiculous having a 10-person band in a reception tent with 40 guests. Talk about overkill.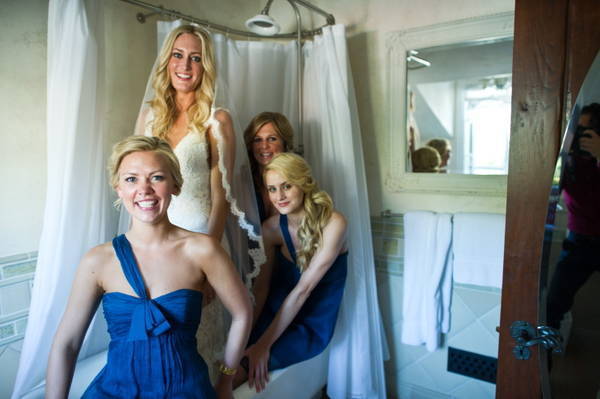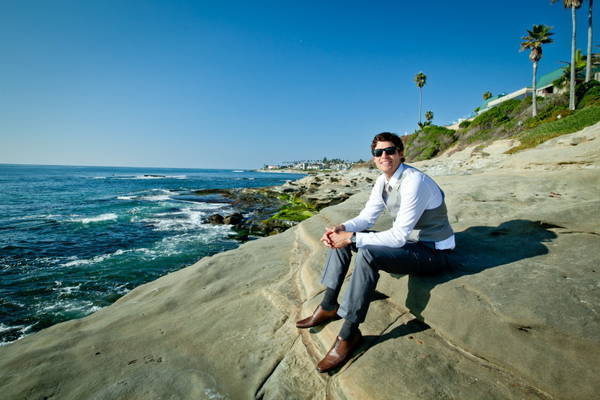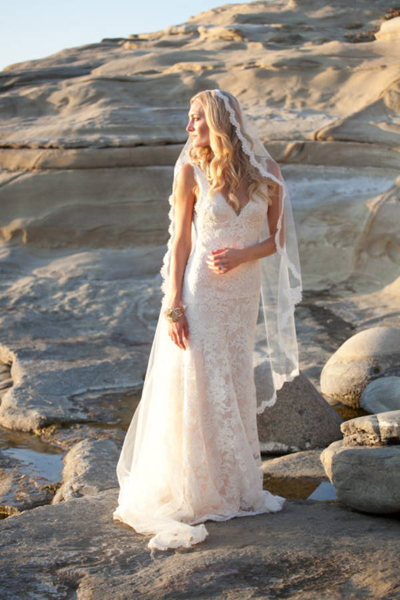 Was it difficult to pare down the guest list?
My family is giant and quite close so it was definitely hard not inviting everyone in my extended family. Also it was hard not to invite some of my mom's friends who have been a part of my life since I was a baby (practically family!), but everyone understood our plan to keep the wedding really small.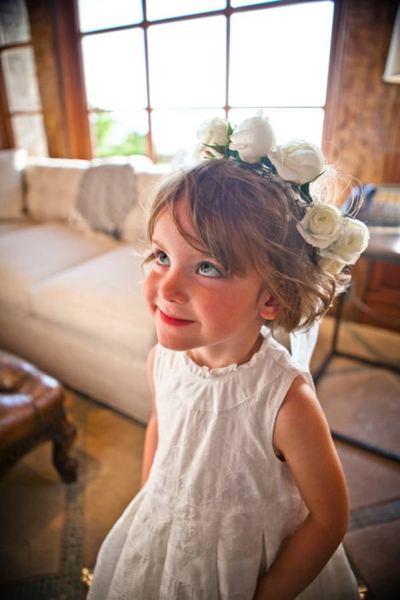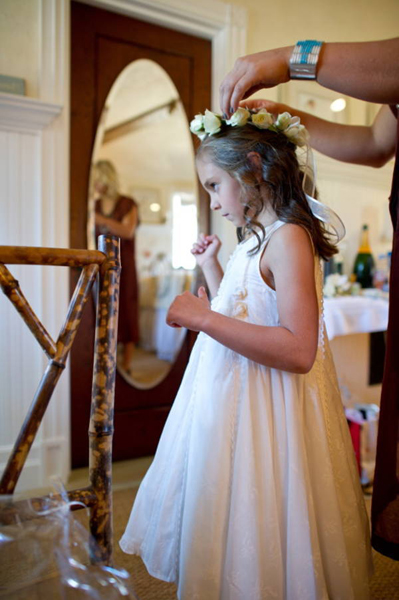 Did you have any 'issues' with the small guest list from friends and family? If so, how did you address them?
We definitely had some people that were disappointed not be there, but again, everyone was very accepting and respectful of our decision to keep it really small.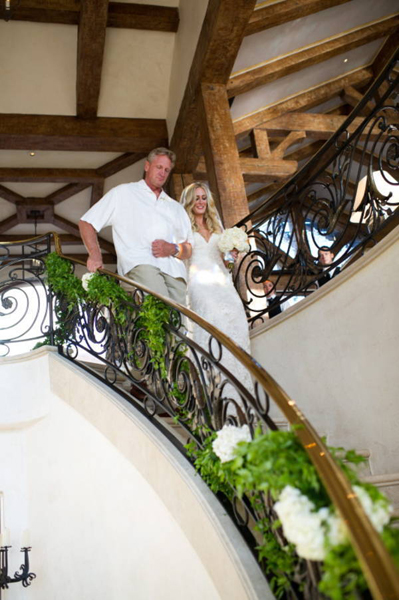 What were the highlights of the ceremony?
Justin's face when I came down the aisle. He couldn't stop smiling! My brother gave a reading and Justin's sister read a poem she'd written for the ceremony. Our officiant did an amazing job of incorporating our story and the uniqueness of our relationship. We both had tears.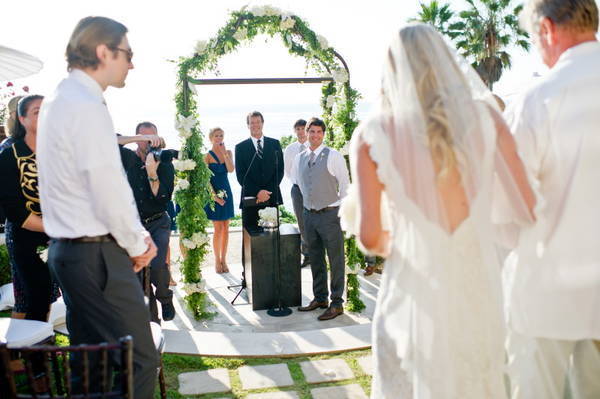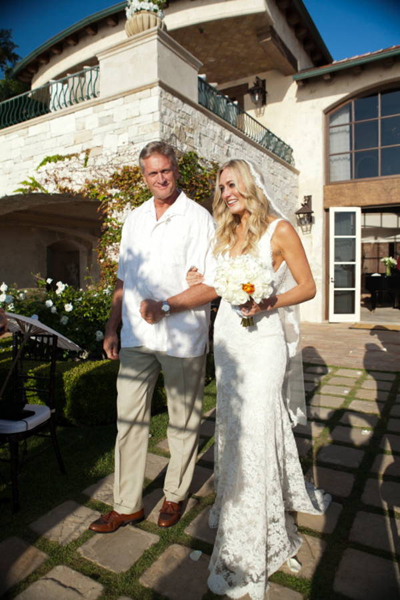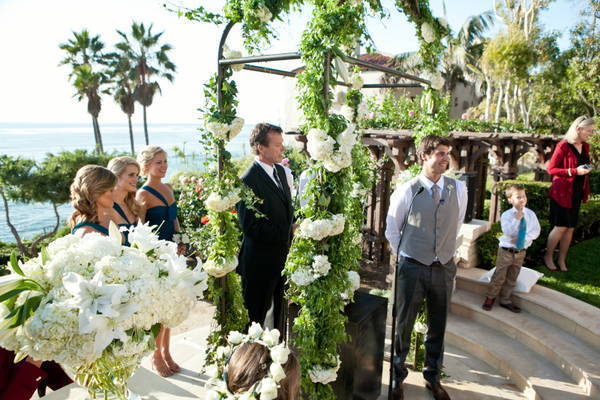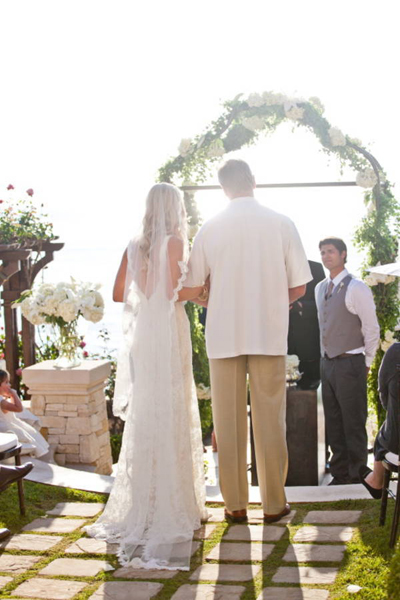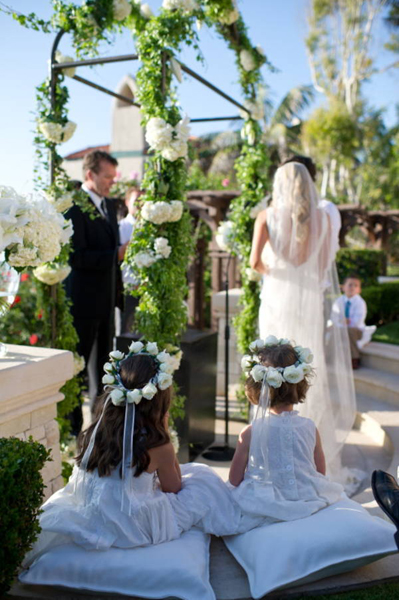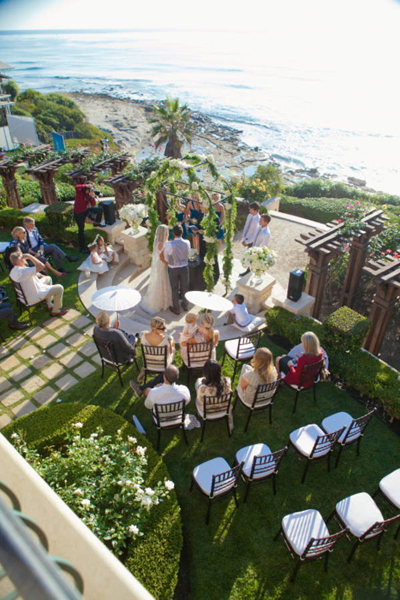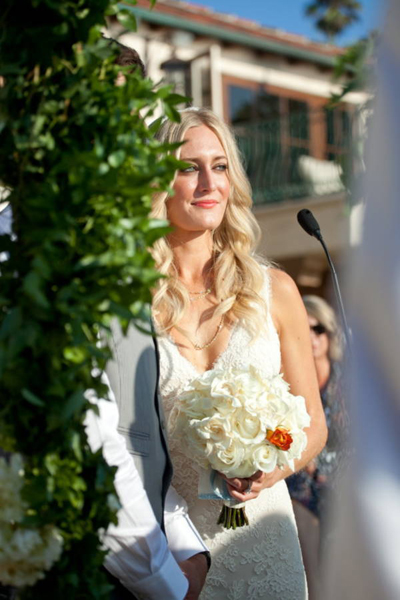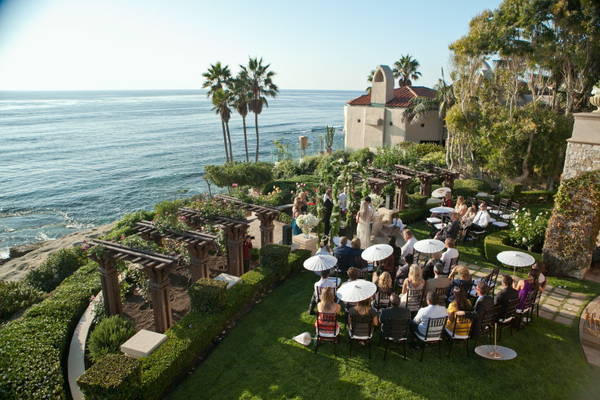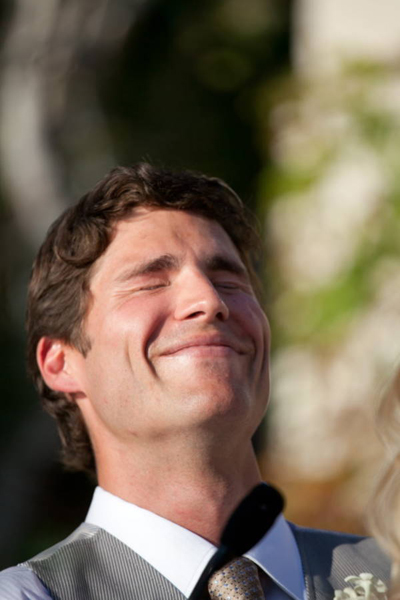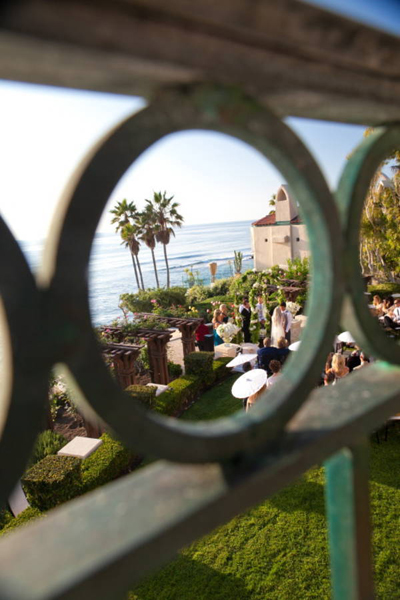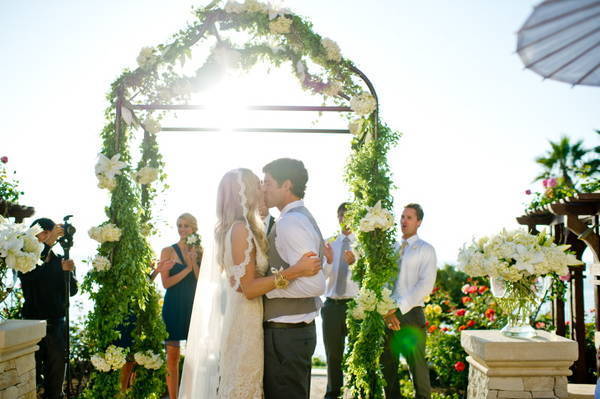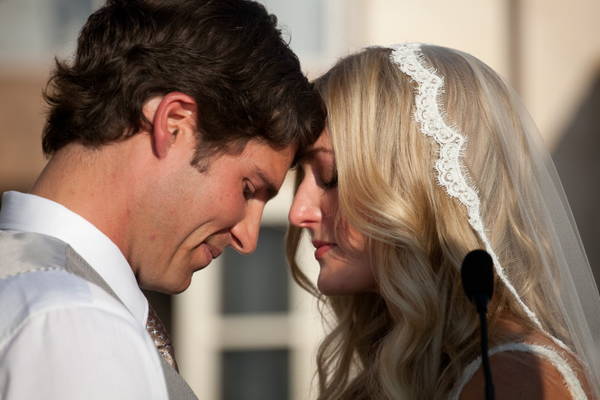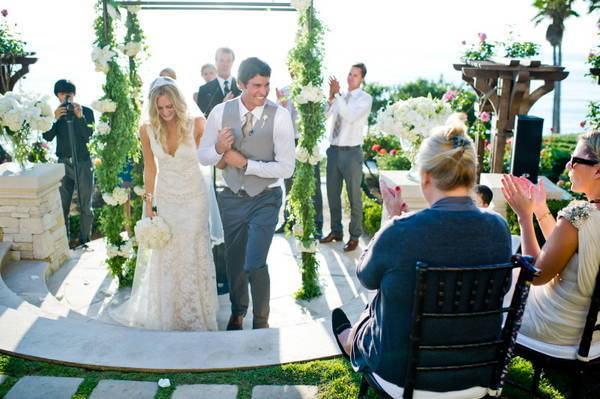 What were the highlights of the reception?
The toasts! All were fantastic and from the heart!! Seeing both of our families rocking out on the dance floor (my five year old nephew has mad skills). I particularly loved seeing my mother-in-law, who has significant knee problems, on the dance floor. The food was amazing. Our cake was delicious. And the photo booth was SO much fun. We didn't want to spend the money on a photo booth company since our party was so small, so we asked the photographer to set up a little area at the reception and his assistant did the shooting there. We had the traditional props: mustaches and hats, but also some amazing ones that were inside jokes (grills and pictures of Gary Busey …  yes, you read that right) and it was a total crack up seeing our guests utilize them!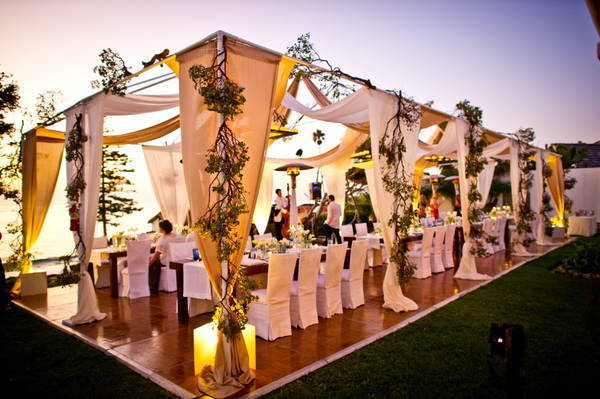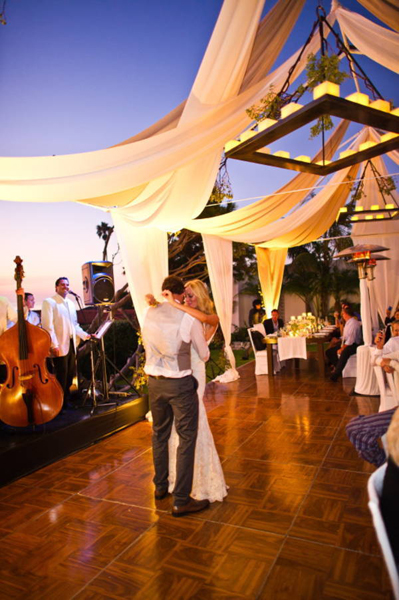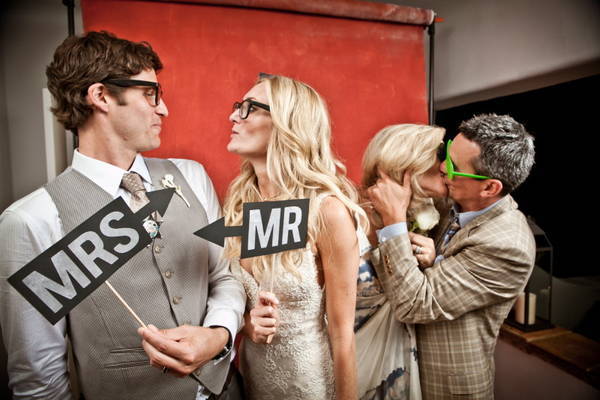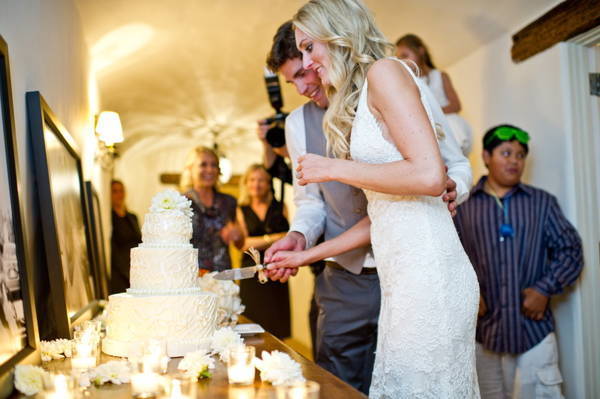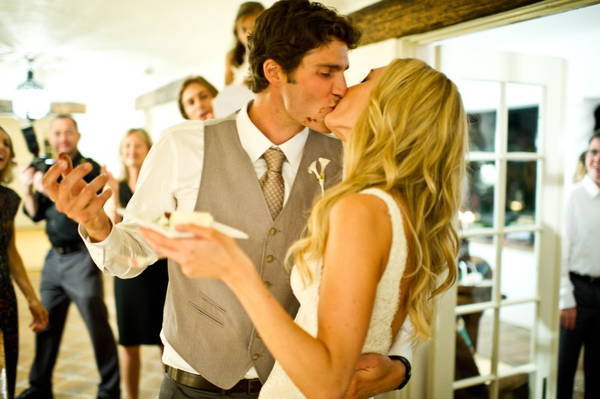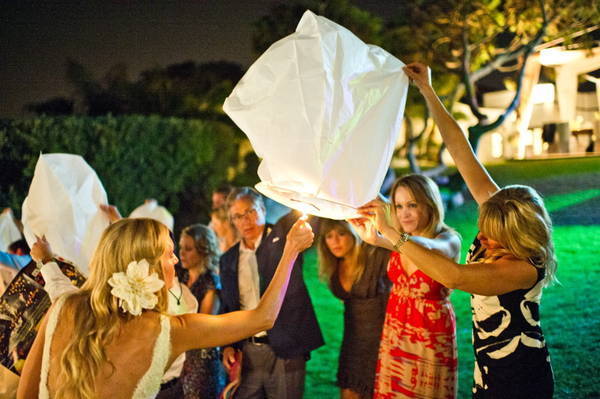 What was the best thing about having an intimate wedding?
Because our guest list was so small, everyone really got to know each other. It was amazing to see two different cultures and families hit it off so well. And it felt so personal. Everyone who attended knew Justin and I really well and have always been supportive of our journey together. It felt appropriate that they were celebrating our marriage with us.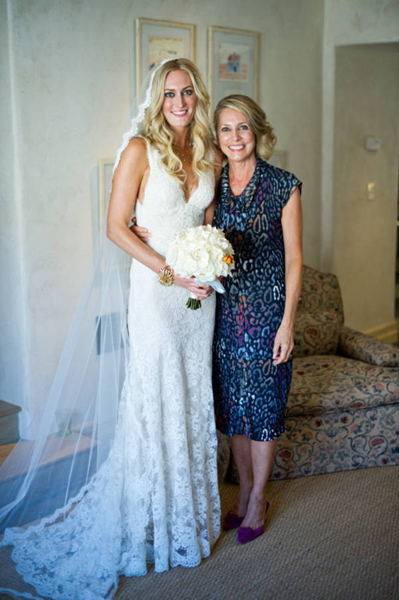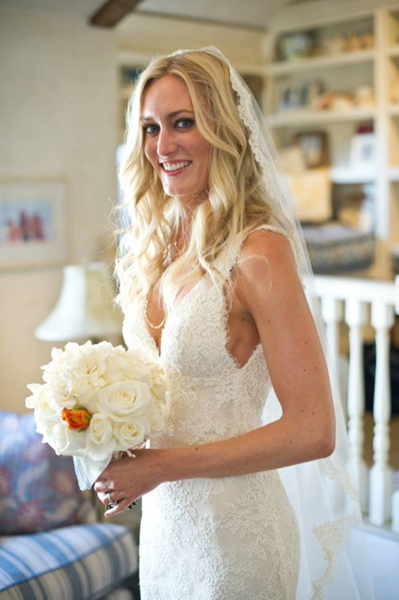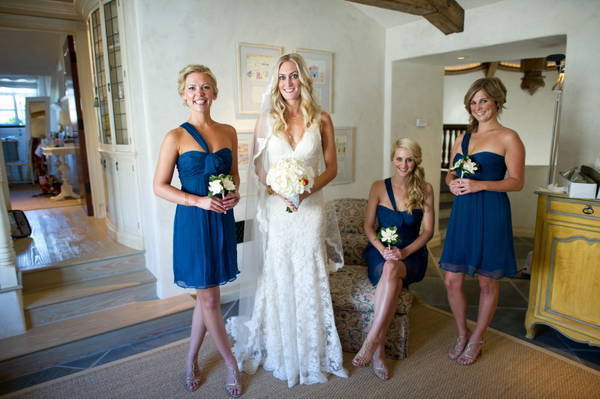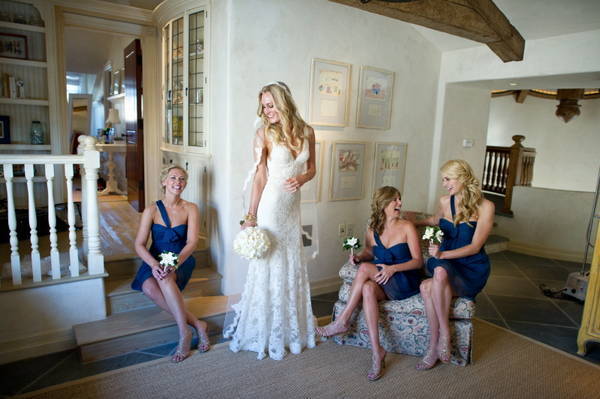 What advice do you have for couples who are considering an intimate wedding?
I would say (and this probably applies to any wedding) don't let all the planning get to you. It's not worth getting into arguments with your partner over how many courses to serve at dinner, nor is it worth shedding tears over what kind of napkins you should choose. Focus on the fact that you are marrying the most amazing person in the world and the party that you get to throw for all your family and loved ones is just icing on the (already) amazing cake.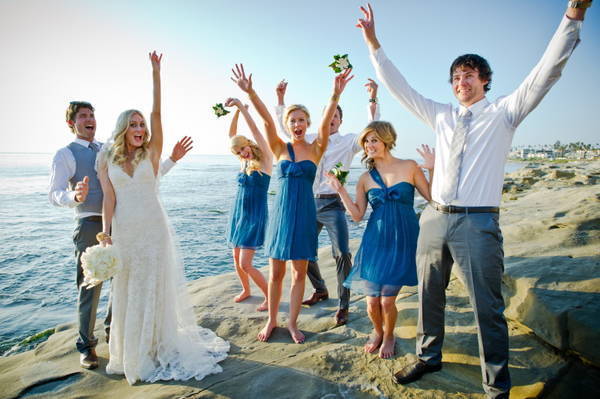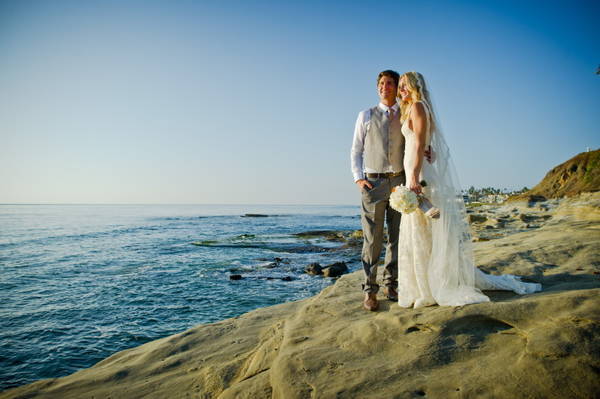 Vendors:
Flowers: Botanica

Wedding Coordination: Mary Noble Classic Weddings

Photography: Ventana

Catering: Waters Fine Catering

Rentals: Classic Party Rentals