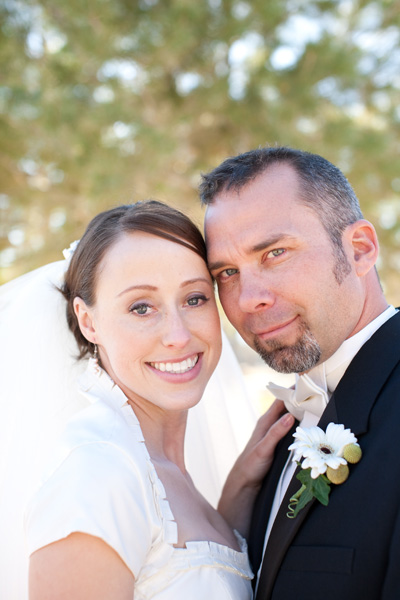 Michonne, 30 and Michael, 38
Phoenix, Arizona
Wedding Date: January 9th, 2010
Number of Guests: 50
Wedding Cost: $8,000 (including my Bridezilla-moment-$3,500 dress)
Wedding Ceremony Location: Encanto Park (An old city park in the middle of one of our favorite historic districts in Phoenix, the Encanto-Palmcroft historic district.)
Wedding Reception Location: The Tuck Shop ( A rad restaurant in our historic district, Coronado historic district. The Tuck Shop is actually kitty corner from our house – we love this neighborhood foody hangout!)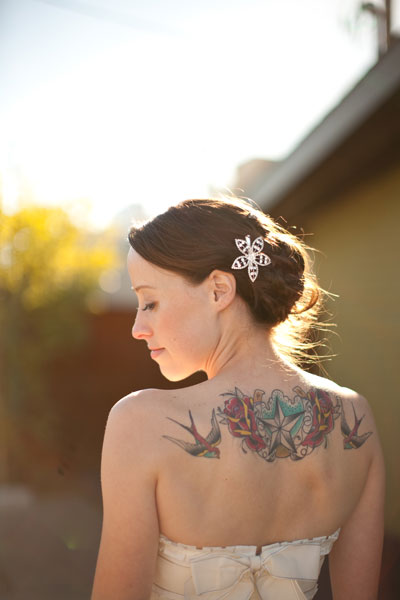 Why did you have an intimate wedding?
Neither of us are comfortable being the center of attention and it was more important for us to have an intimate and comfortable family-reunion-style event.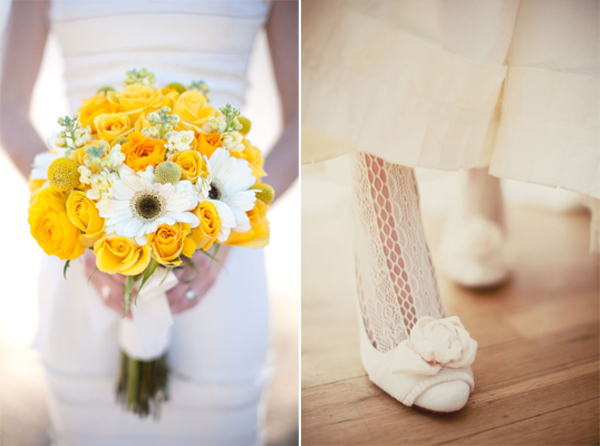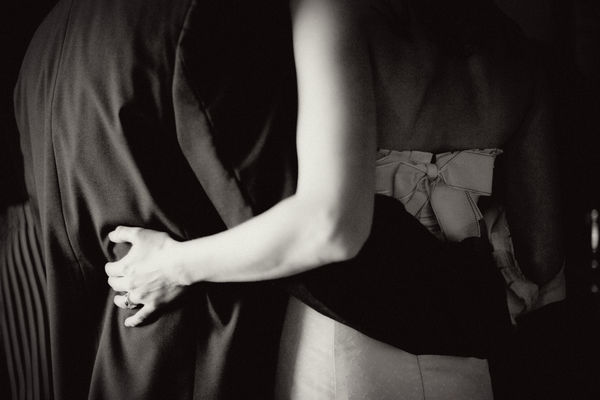 What are some the challenges that you faced planning an intimate wedding?
The most difficult thing for me was remembering that I didn't need anyone's approval. I think this would have been an issue for me no matter the size of the event, but the least challenging thing (and pretty much the best thing ever) was that I did not have to worry for 5 seconds about anything regarding the reception! John at The Tuck Shop took care of food, serving, tables, music, our preferred drinks, everything. It sure made things easier for me knowing that I did not need to worry about that part of the day!
Was it difficult to pare down the guest list?
Not at all.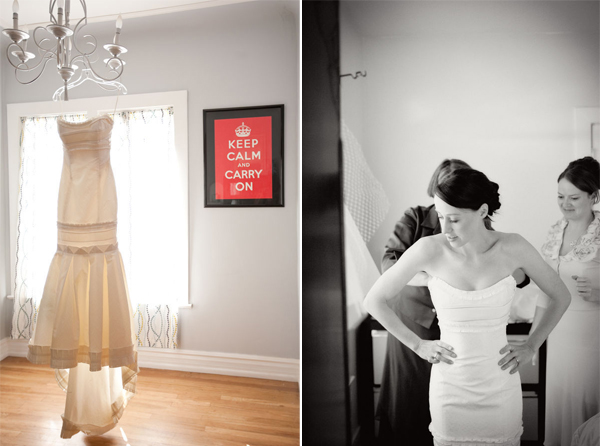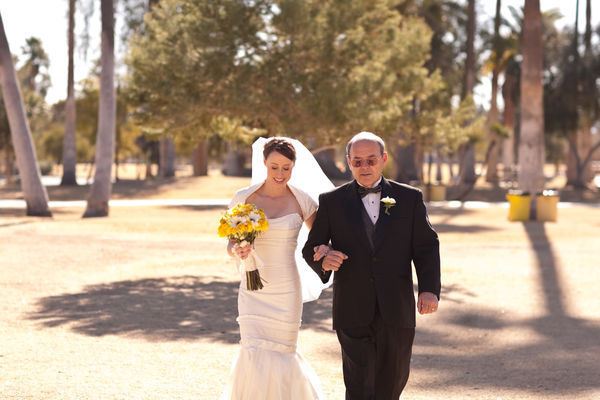 Did you have any 'issues' with the small guest list from friends and family?
No problems!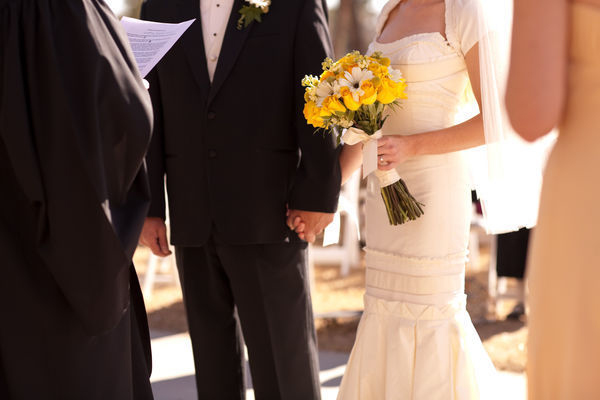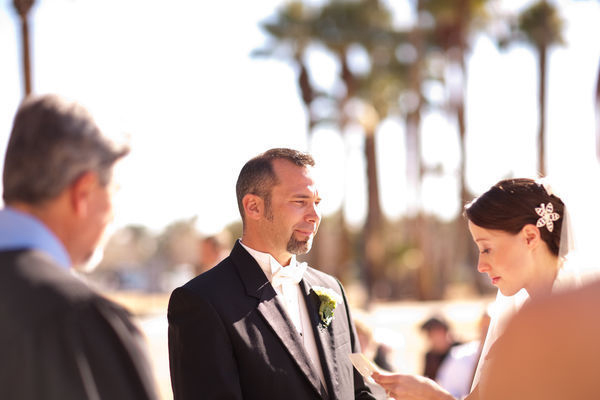 What were the highlights of the ceremony?
Mike and the groomsmen all skateboarded in to where our close friend/officiant (and also a local judge) was stationed. My brother who was one of the groomsmen had never skateboarded, but he had a successful run and did not fall! Proud of him!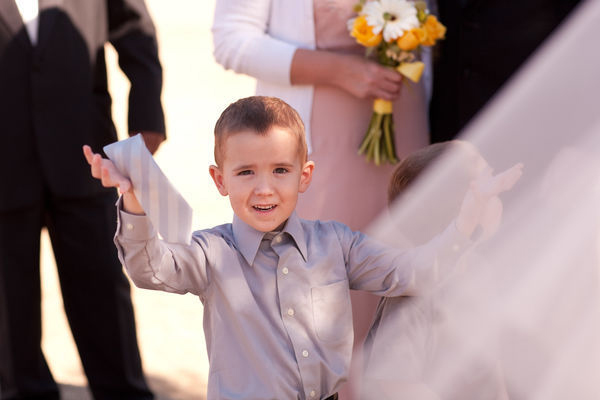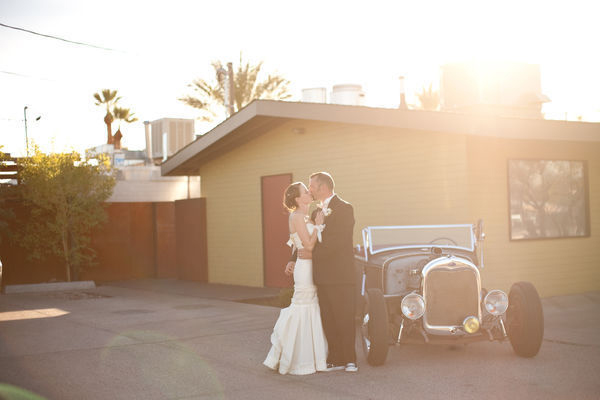 What were the highlights of the reception?
Seeing all of our friends and family catching up as if they were at a family reunion was our exact intended goal. Also, my aunt (whose hidden talent is to beautifully frost cakes – I had no idea until the day before the wedding) baked and frosted that beautiful cake which is Mike's grandmother's banana cake recipe with peanut butter frosting as a surprise for Mike.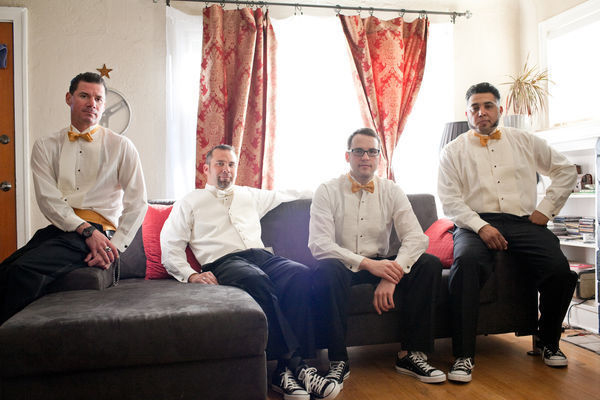 What was the best thing about having an intimate wedding?
Being able to have personal and extensive conversations with everyone as well as  have nice pictures of everyone (I asked my photographer to please take lots of pictures of our family members).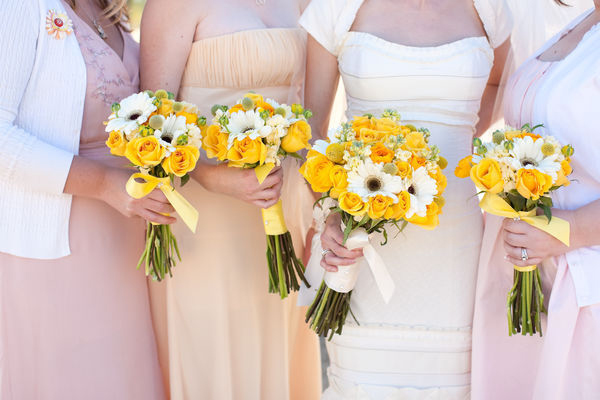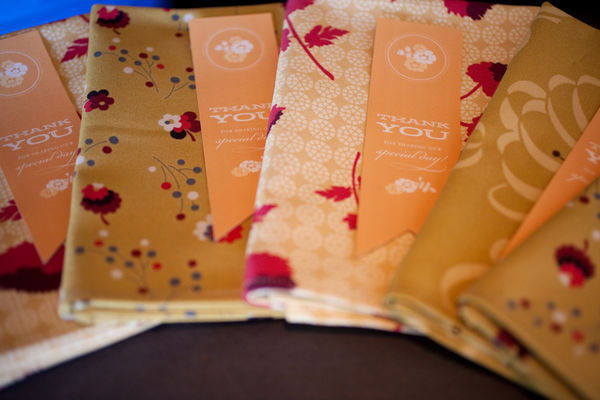 What advice do you have for couples who are considering an intimate wedding?
You are able to personalize your wedding to the Nth degree without losing your sanity completely. I sewed napkins for each place setting (I am a quilter and wanted everyone to be able to take away something useful). We would not have been able to personalize our wedding and make it truly ours WHILE remaining happy, healthy, sane, and not completely broke!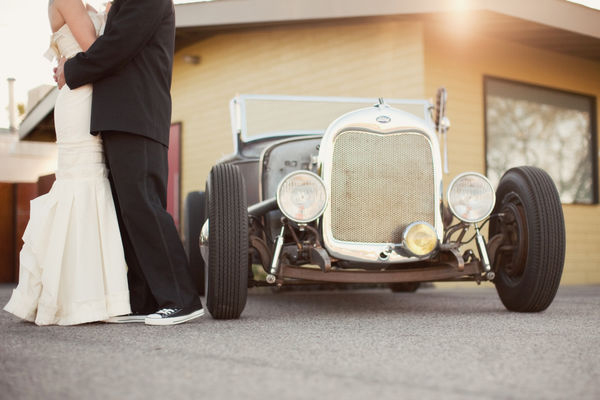 Vendors:
Photography: Jennifer Rau Photography
Bouquet & Boutonniere Flowers: Flowers by Jodi
Hair: Megan of Way Cool Hair
Food: The Tuck Shop
Wedding Invitation: Brian Johnson of Design Concern
Wedding Dress: Carolina Herrera
Floral Centerpieces: All of my aunts
Cupcakes: All of my aunts
Handmade Napkins: Michonne