Rhys and Melissa had a gorgeous backyard wedding in Kelowna, BC with their immediate family. During their search for a wedding venue, they realized that their own backyard – complete with chicken coop, pond, vineyard and garden – was the perfect fit.
"We realized, standing on our patio looking out at the lake, that home is where the heart is, and with that the wedding location was chosen."
Melissa, who is a hairstylist in Kelowna that travels on site for weddings, has seen her share of stressed out brides over the years. Having a small wedding, and letting vendors take care of all the details kept her from becoming one of them.
"(Hiring out everything) eliminated any stress we had because it was all up to them," says Melissa. "(We) let the professionals do what they do best; it's art and you will get a better outcome if you let them have fun with it."
Thanks to Jessica Zais Photography for the stunning photos!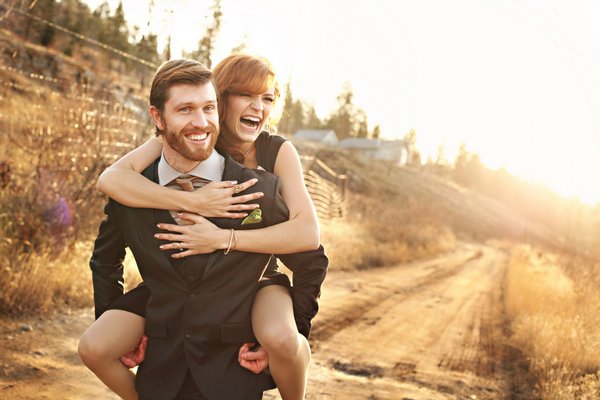 Rhys, 29 & Melissa, 29
Kelowna, BC, Canada
Wedding Date: February 15, 2012
Number of Guests: 6
Wedding Cost: $6,000
Wedding Ceremony Location: Private Residence, Kelowna, BC
Wedding Reception Location: Private Residence, Kelowna, BC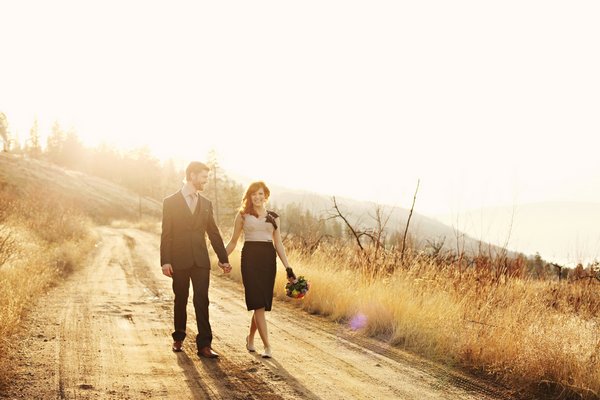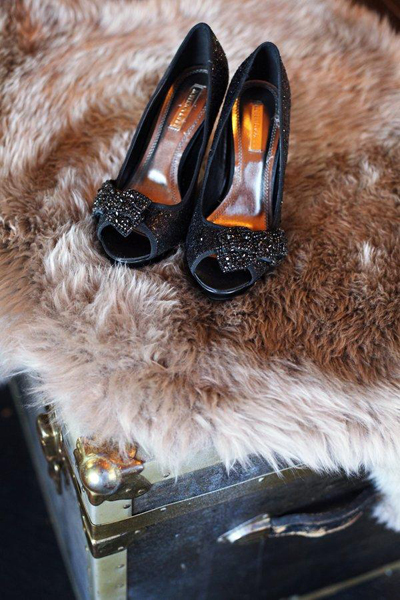 Why did you have an intimate wedding?  
For every wedding we have ever been to or worked for, we always noticed that the bride and groom were stressed out over EVERYTHING. We felt that on the day of the wedding we would only really spend our time with our immediate family, and no one else. We didn't want to ask everyone to spend hundreds of dollars to come and watch us for a matter of hours. Really, we just wanted to have a killer costume party with all the bells and whistles to celebrate and say thank you to all our family for all the unconditional love and support they have given us over the past 6 years together.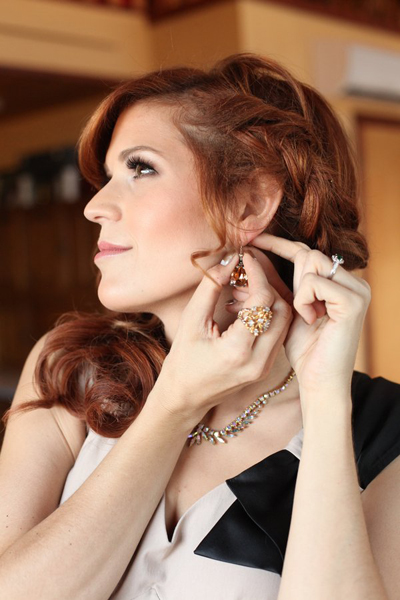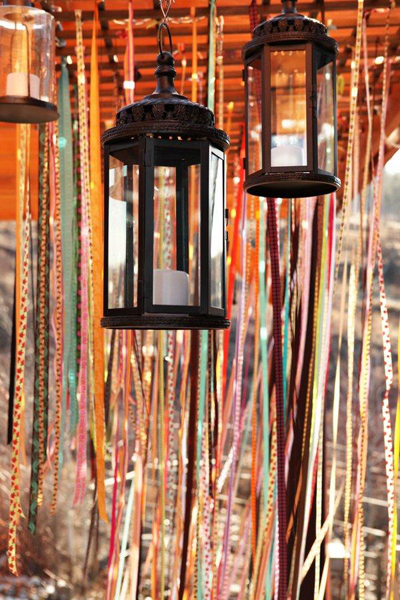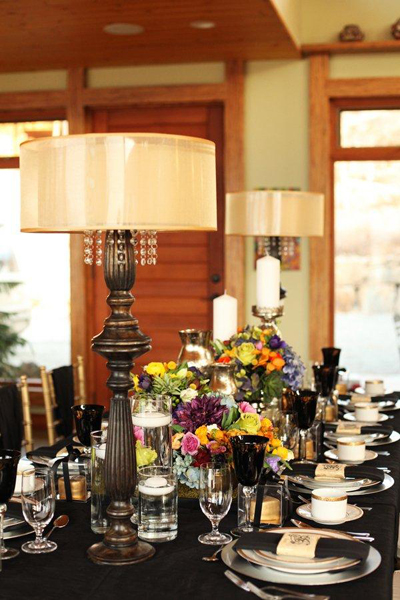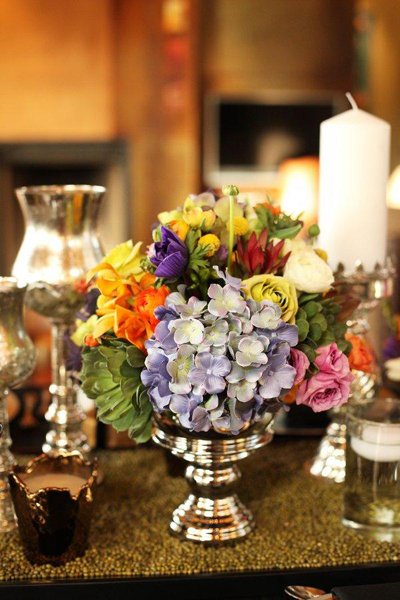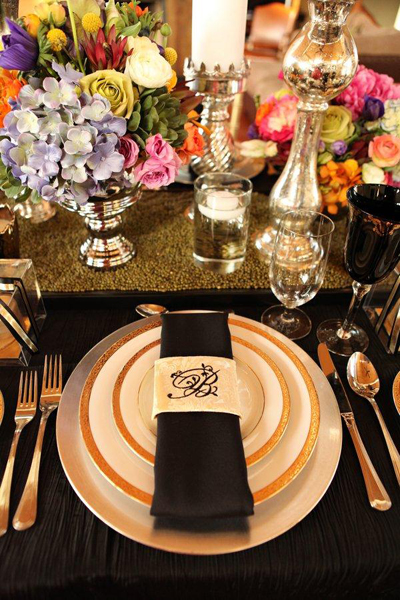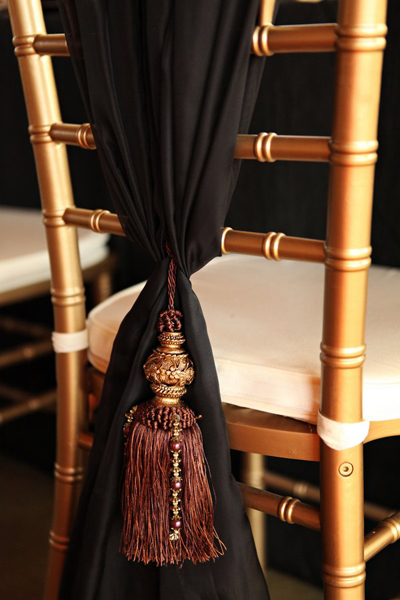 What are some of the challenges that you faced planning an intimate wedding?
 No major challenges, just which vendors to go with and to keep in mind back-ups for any sudden issues that could come up.  And being a hair stylist myself, I decided to take on all the hair for myself and all other 7 people, ( I pre-practiced what I was going to do on each and every guest making it a no brainer on the day). Being a vintage bohemian theme, I wanted to showcase my talents and passion and challenge myself to work under pressure.  When it was all said and done it was very fulfilling knowing I pulled it all together.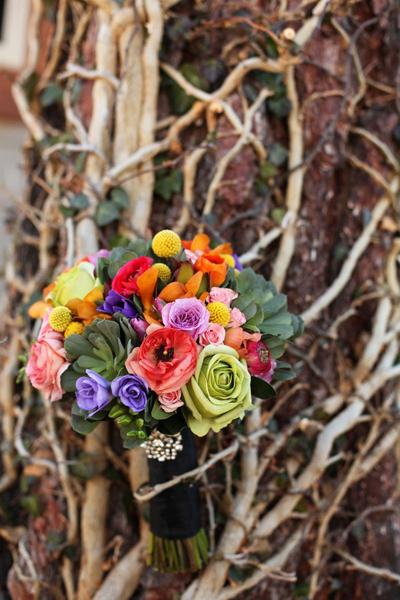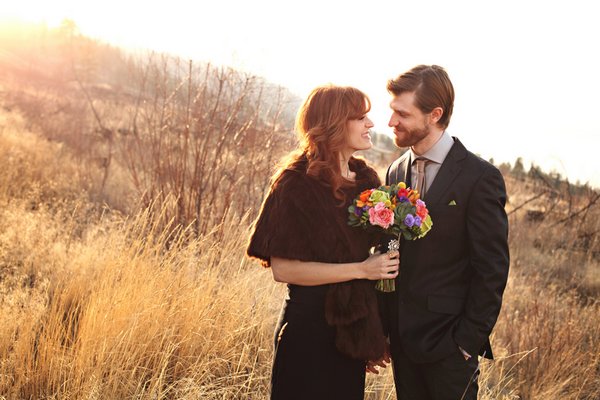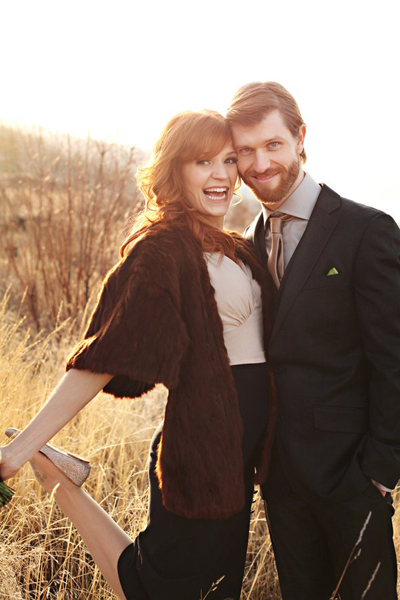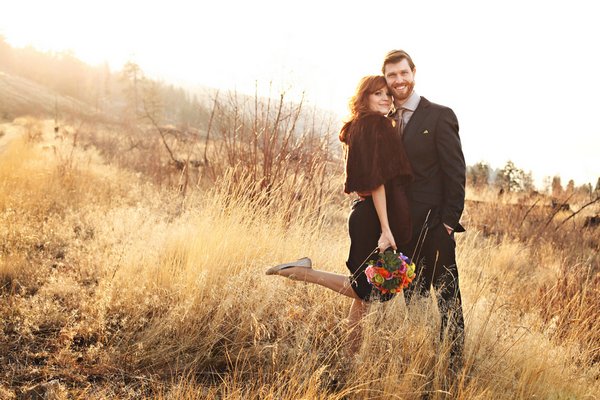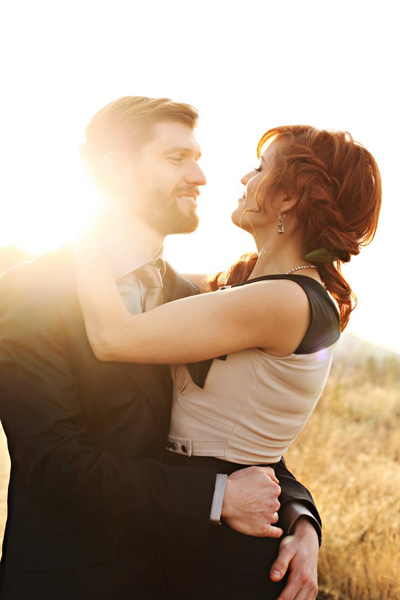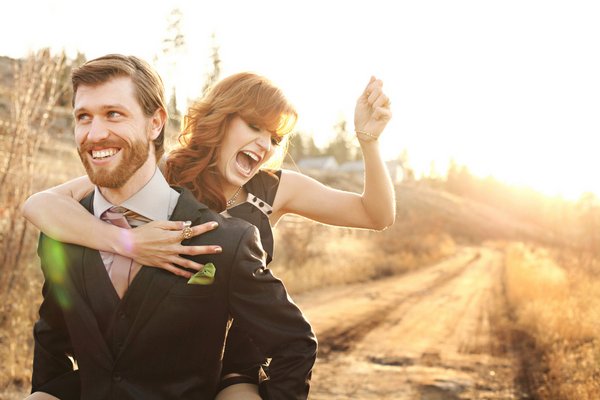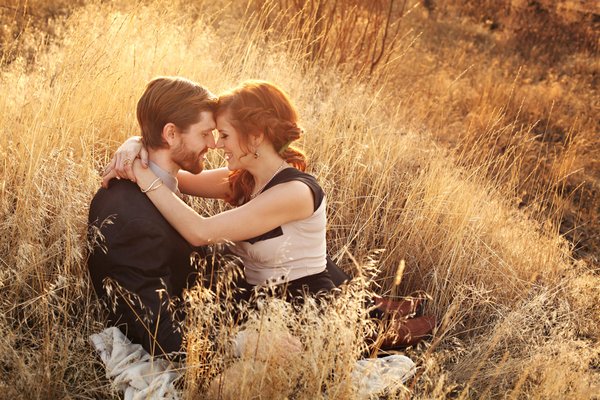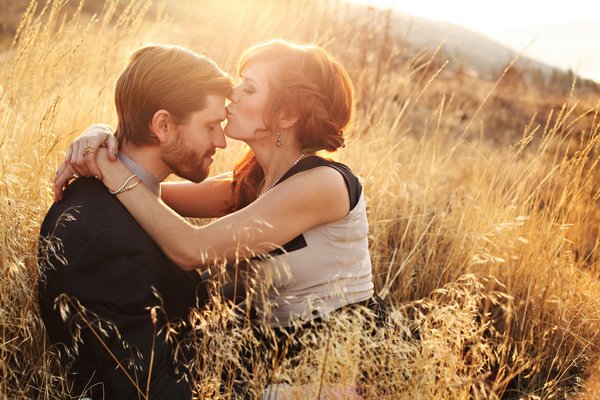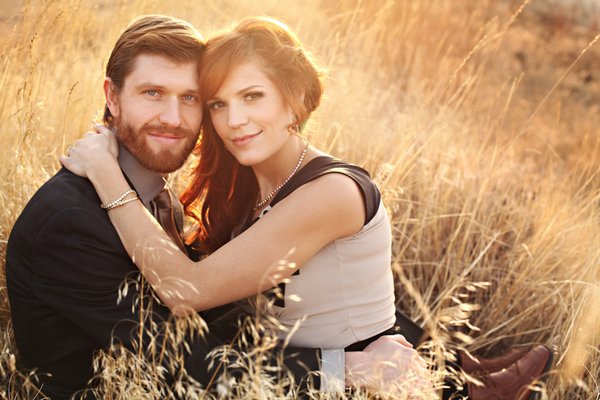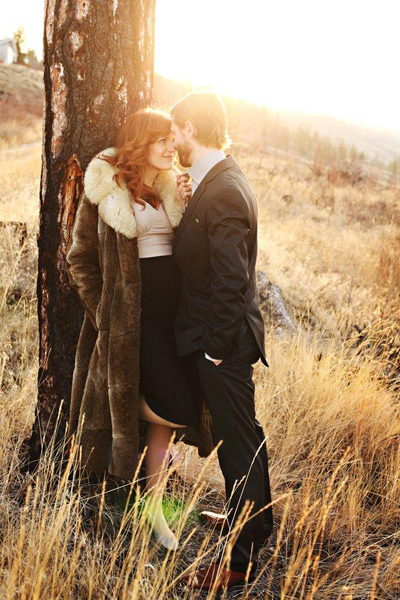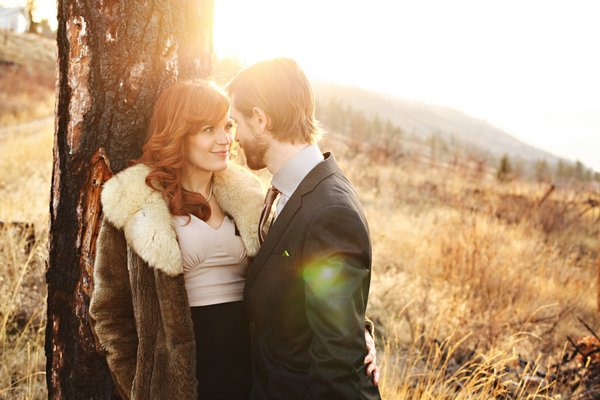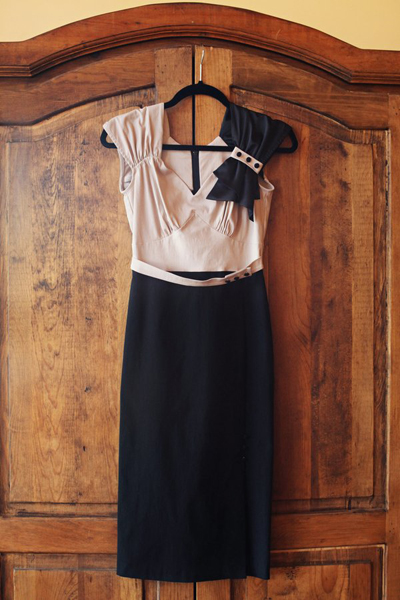 Was it difficult to pare down the guest list?
Nope, just immediate family was pretty clear.  You can't get mad at that, and with a large extended family it was a no brainer; our pocket books are happier for that and we got to use the extra money towards amazing vendors.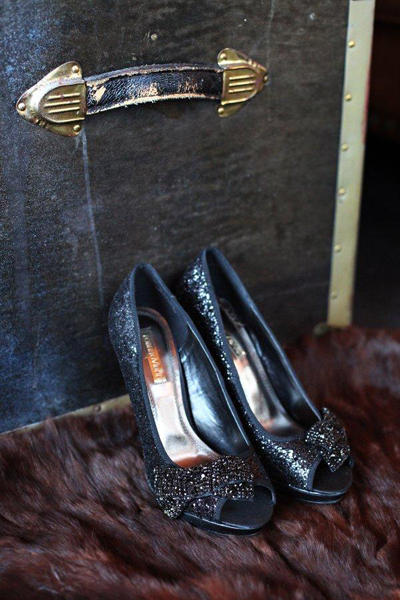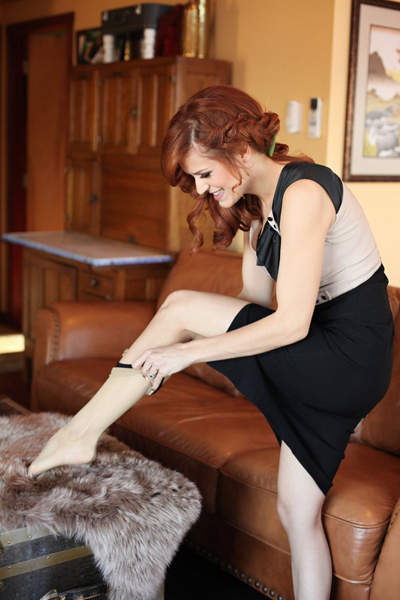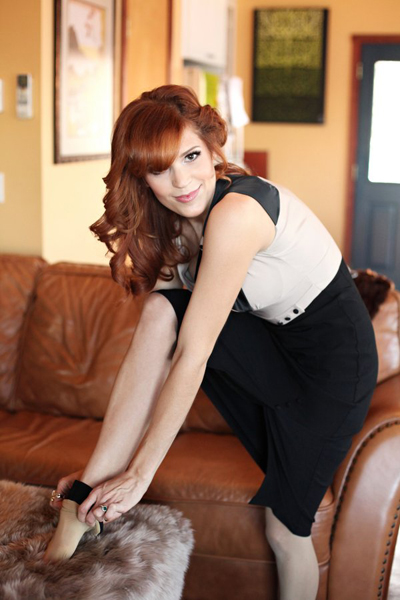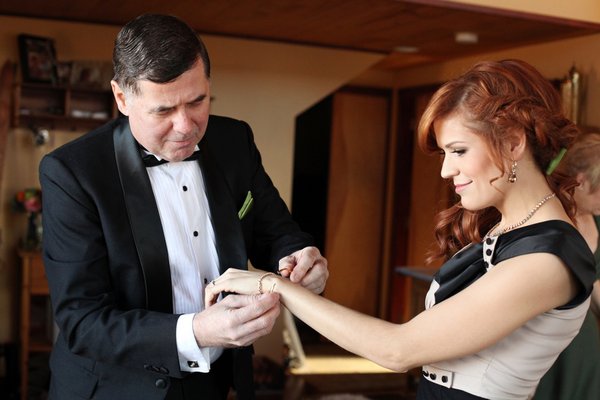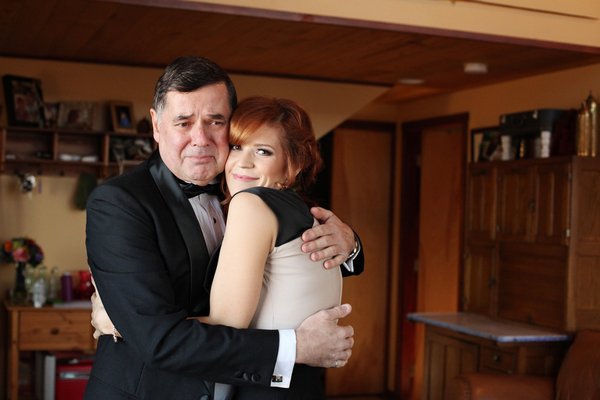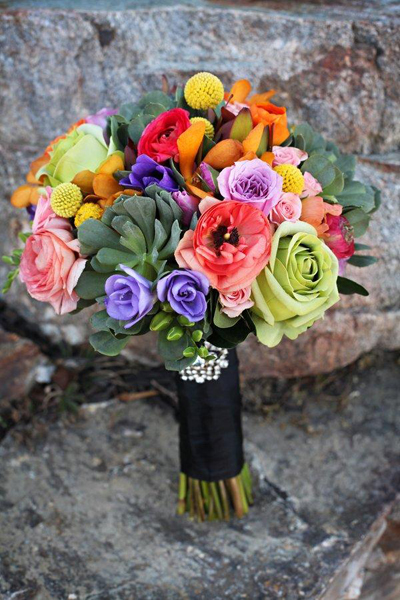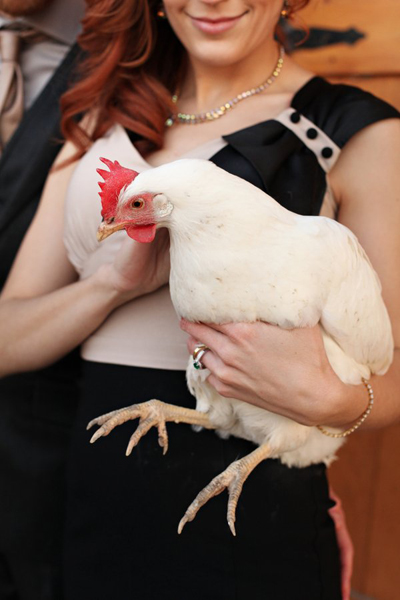 Did you have any issues with the small guest list from friends and family? If so, how did you address them?
No we simply said it was a money and economical thing and that they would all be there in spirit and we would show them all the photos from the day so that they didn't miss a thing.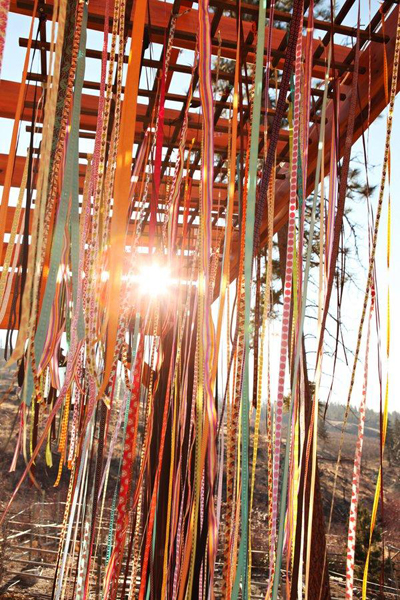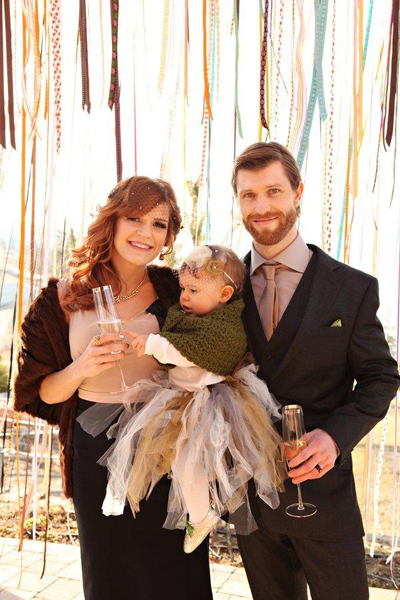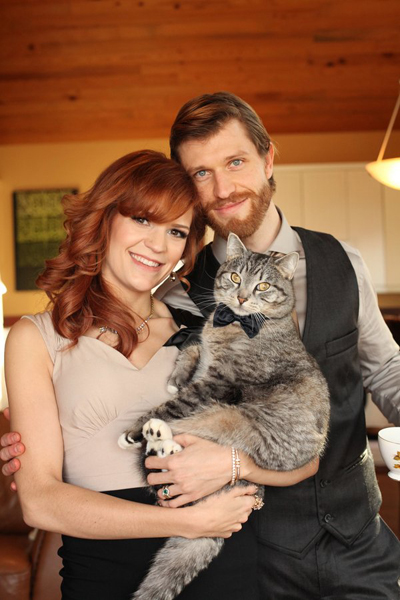 What were the highlights of the ceremony?
The highlight of the ceremony was that we did nothing traditional.  We walked each other down the aisle (bride and groom) and seeing the 6 most important people waiting for us at the altar made any anticipation minimal. It felt very relaxed and grounding. We loved how everyone was dressed up in 1950's attire with skinny ties, vintage fur coats and personal family heirlooms. Our one-year old daughter was a big part of the ceremony – she gave us our rings, pulled one at a time out of the ring box and handing them to us. Precious.  The bohemian ribbon and lantern alter, decor and flowers were to die for. It was all a perfect surprise to us on the day as to what it would look like. We are so happy we had Stage Right Etc take care of all the details, they were amazing. We also lucked out with fantastic weather. It was a sunny, warm spring day in the middle of February and it ended up snowing the following morning, so the timing was amazing.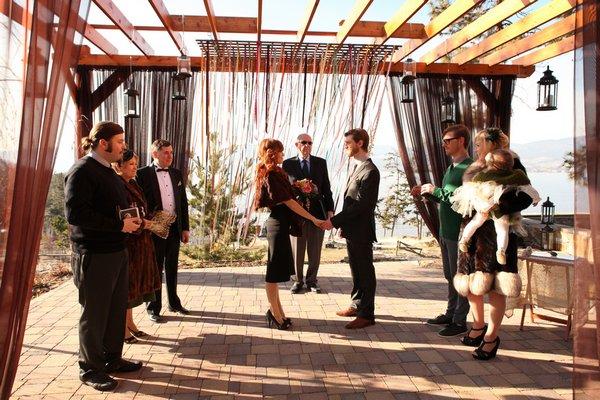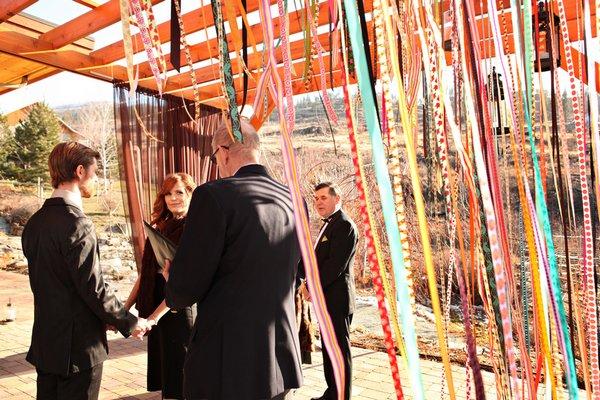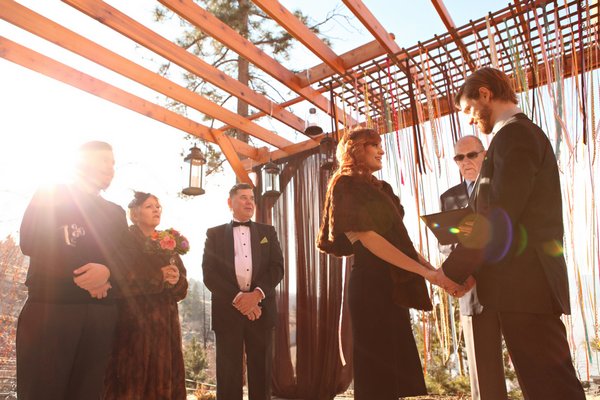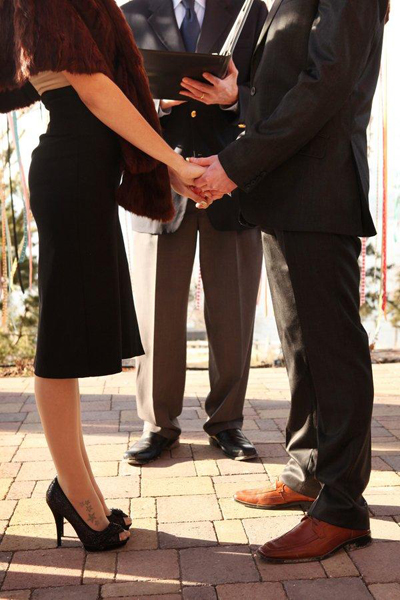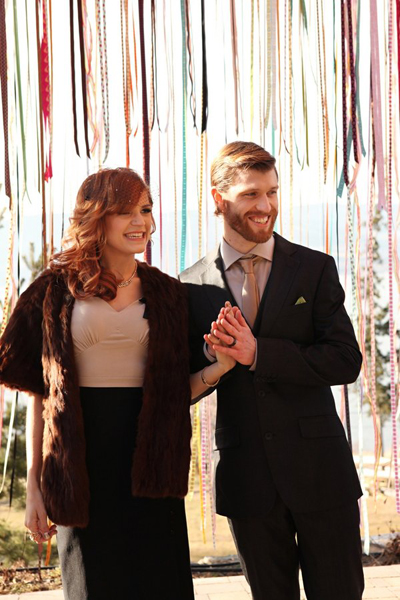 What were the highlights of the reception? 
The highlight of the reception was that we had no idea what it was going to look like and walking in to a room filled with hundreds of candles was a speechless moment that we all shared. Our close friend and sous chef Chris Braun blew us all away with the most amazing food that he created and it left our tummies in love with him. Our families have always enjoyed a good camp fire, and being the middle of February, the idea of cuddling around a fire with hundreds of twinkling LED lanterns seemed like the perfect way to end a perfect day.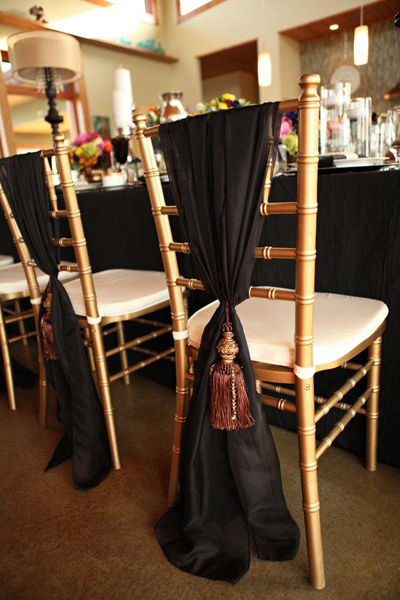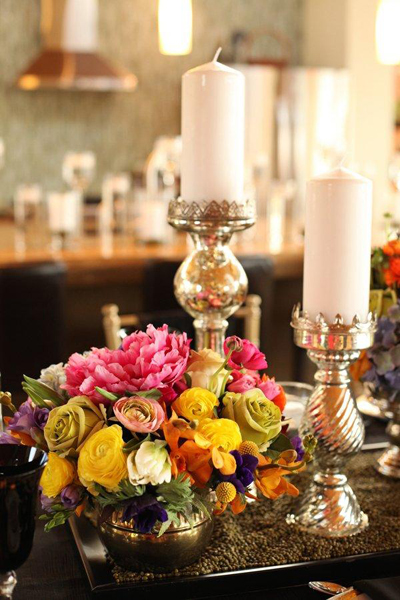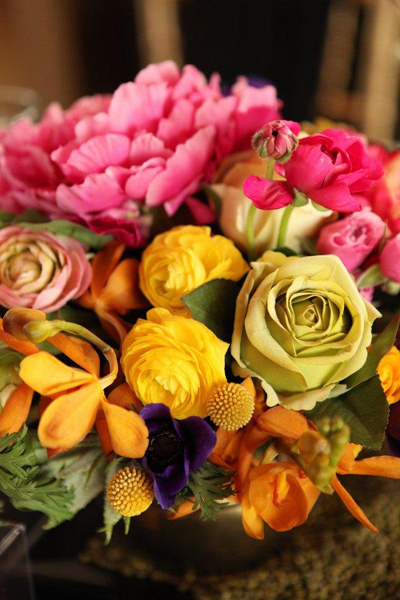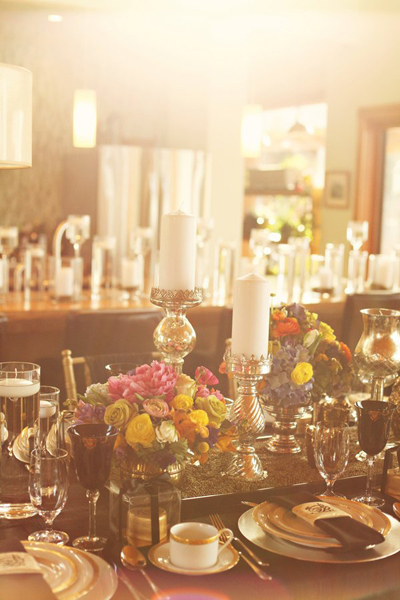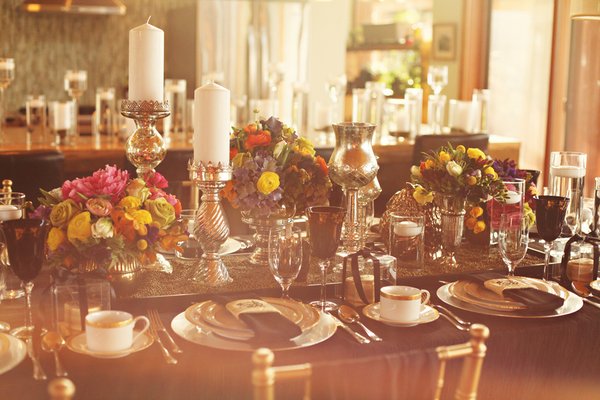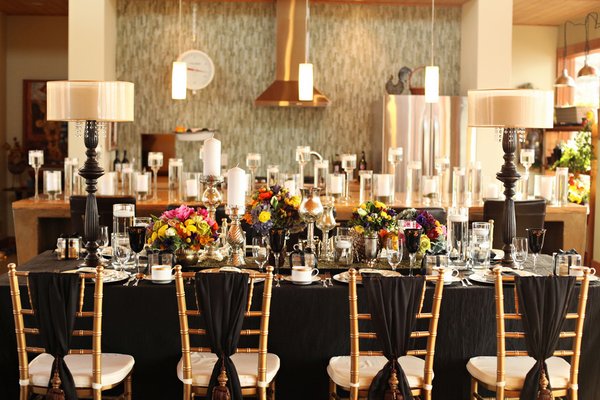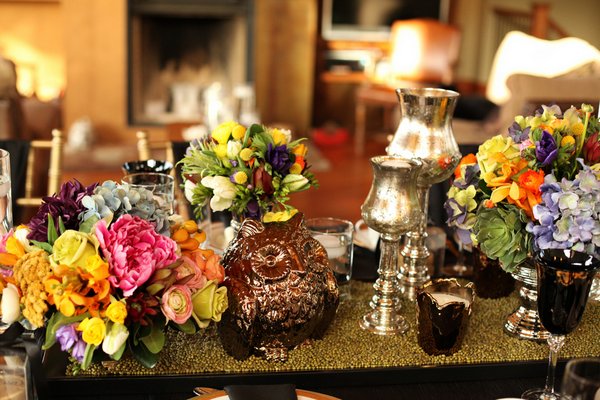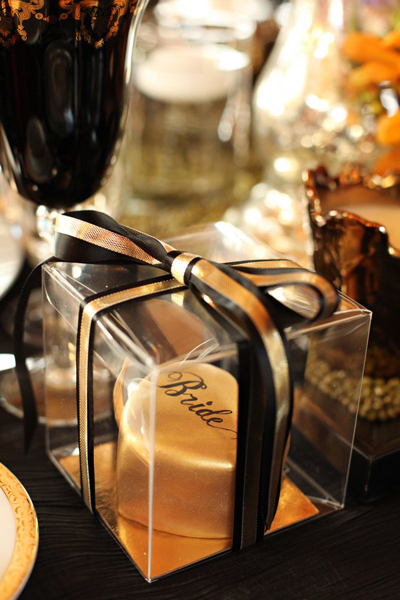 What was the best thing about having an intimate wedding?
We got to enjoy every moment with our family, and we all became so much closer having shared such a relaxed and full-filling intimate day together.  Also, we were really able to go crazy with all the details, fashion, food, flowers, candles – absolutely everything. And guests don't have to wait around while we were having our photos taken, because they're in most of them.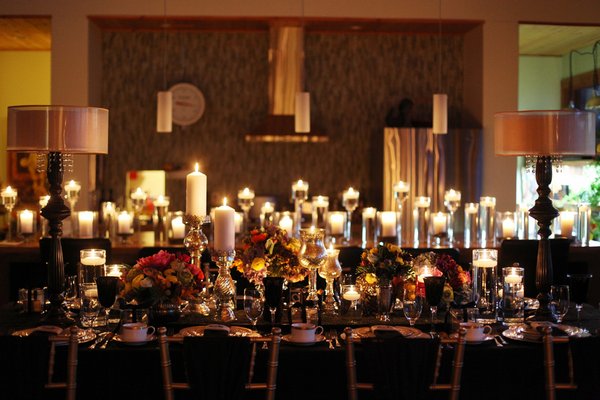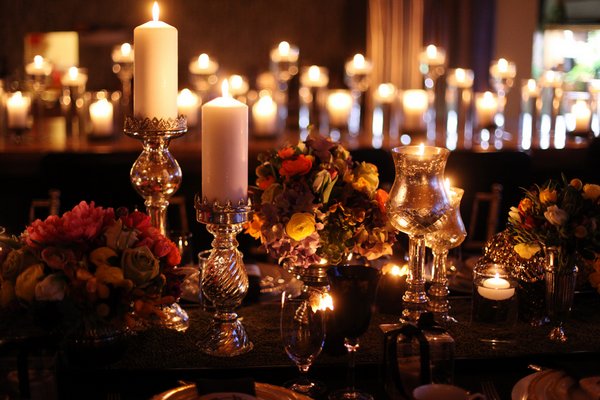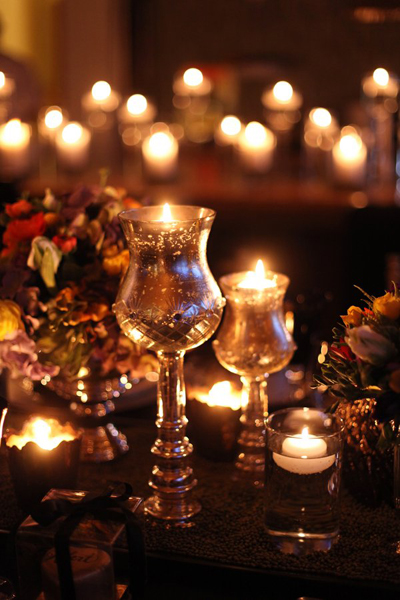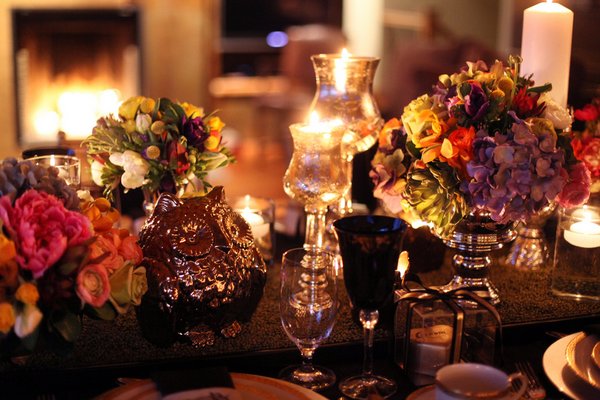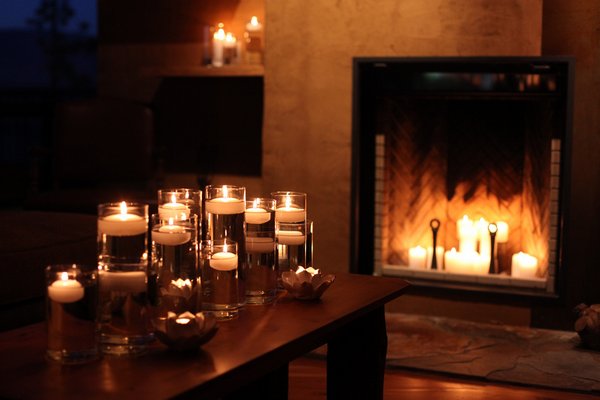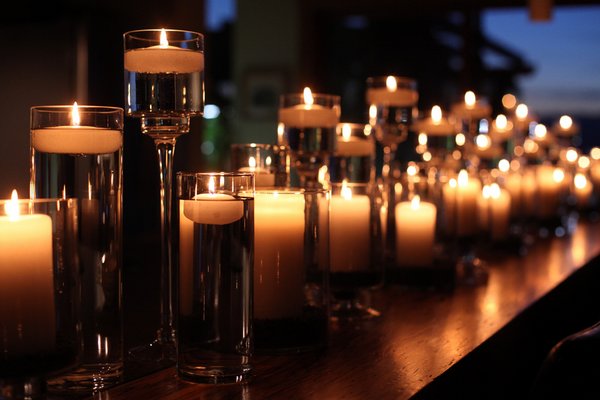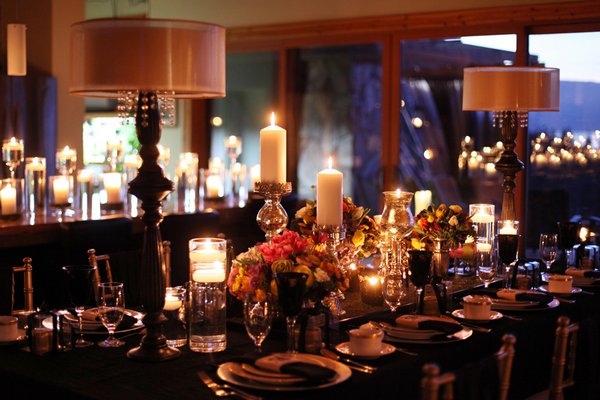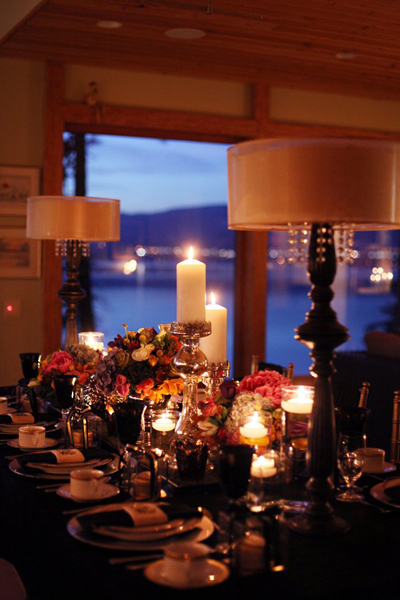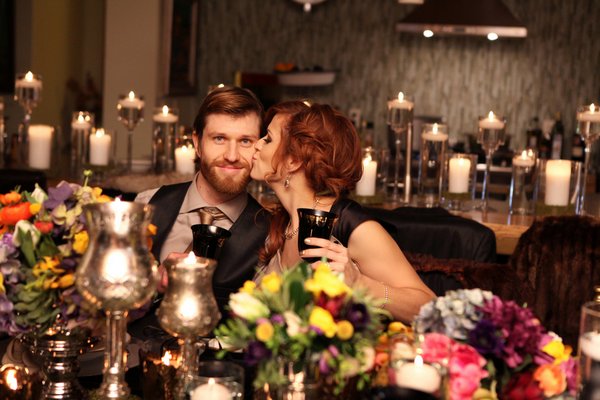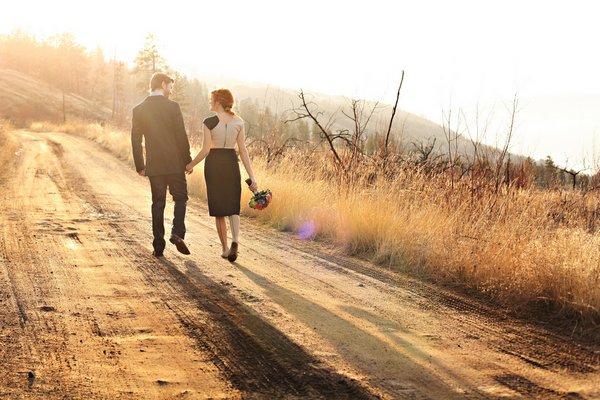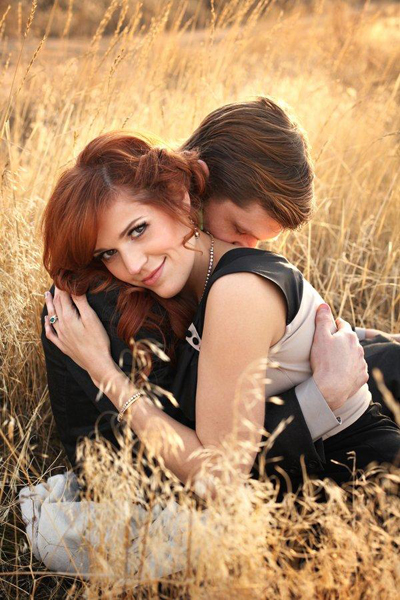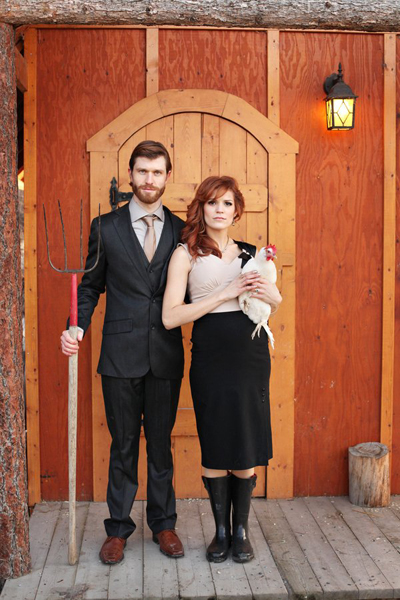 What advice do you have for couples who are considering an intimate wedding?
Our advice would be to keep it small with just the immediate family (who can argue with that). Hire out everything for your wedding, (makeup, hair, wedding planning/decor/floral, catering, photography, cakes, etc). Keep your venue close to home (great on the pocket book).  Let go of all power and let the professionals do what they do best; it's art and you will get a better outcome if you let them have fun with it, giving minimal guidelines like colors and personal style/feel or mood.  Have realistic expectations; the less traditional you are the better and more relaxed your day will be. Make sure to add your own personal important little touches and involve the guests in the day as it makes it their wedding too (actions speak louder then money or words).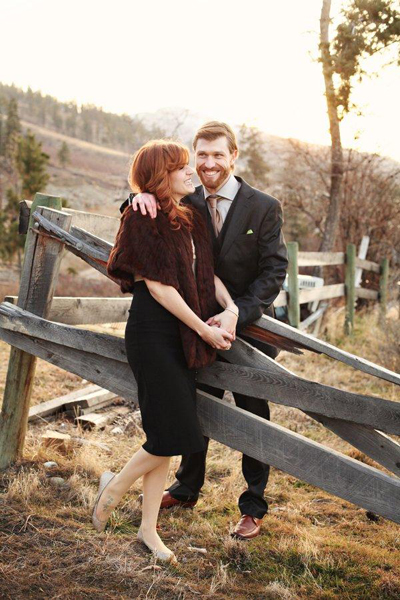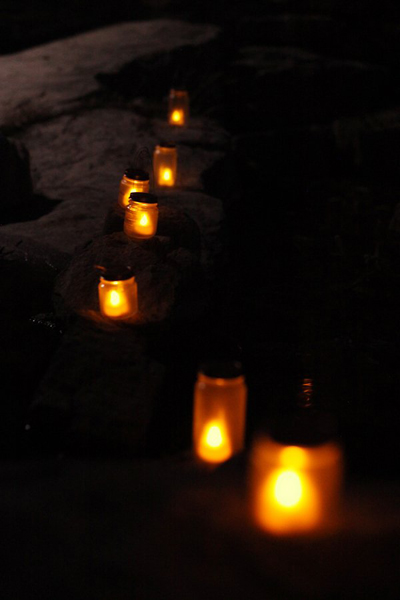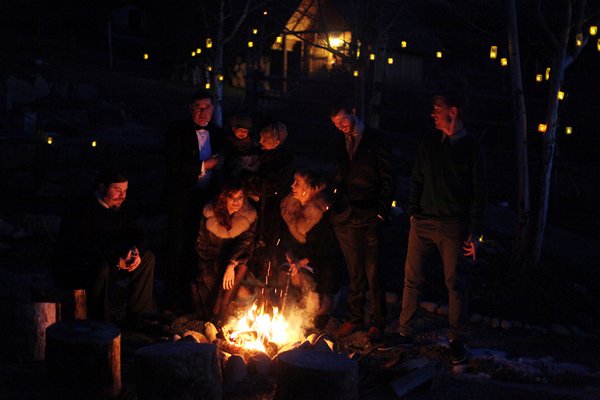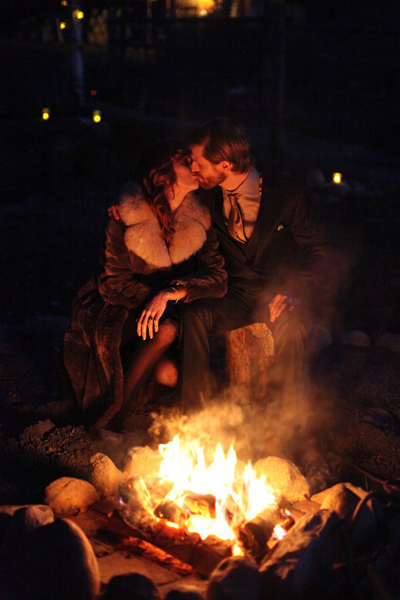 Vendors:
Wedding planning/ decor/florals: Stage Right Etc, Kelowna, BC.
Catering: Chris Braun – Sous chef at the Vintage Room (Coast Capri Hotel ), Kelowna, BC.
Mini cakes: Whisk Cakes, Kelowna, BC.
Hair: Melissa Dacre, Kelowna, B.C.
Makeup: Bri Stein, Kelowna, BC.
Melissa's Dress: Stop Staring Clothing
Photographer: Jessica Zais Photography