From the handwritten vows to the pinata filled with glitter and gold coins, Susan and Luis wanted an intimate wedding that highlighted both of their cultures and their personal tastes.
Susan says the number one goal was to " have a celebration that would bring our friends and family together in the spirit of love and adventure".
"Our friends are very spread out across the globe and we rarely get to spend quality time with them. Our wedding was a rare opportunity to get them all in one place and spend several days together and to have all the people we love in our lives actually get to know one another," explains Susan.
The couple chose the sublime Hacienda Uayamon, an 18th-century hacienda on Mexico's Yucatan Peninsula, as the location for their nuptials.
Thanks to Elizabeth Medina for sharing this incredible destination wedding with IW readers!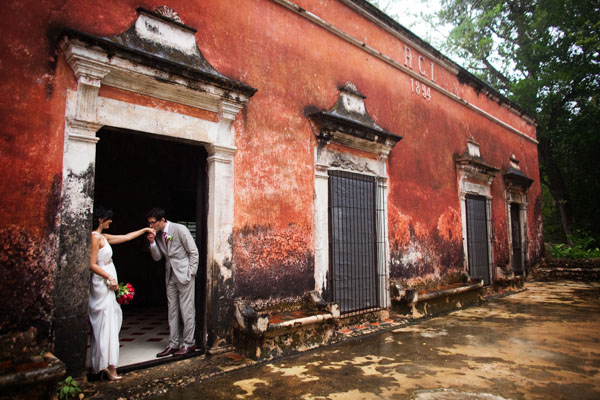 Susan, 36 & Luis, 36
Campeche, Mexico
Wedding Date: February 11, 2012
Number of Guests: 55
Wedding Cost: approx $50,000
Wedding Ceremony Location: Hacienda Uayamon
Wedding Reception Location: Hacienda Uayamon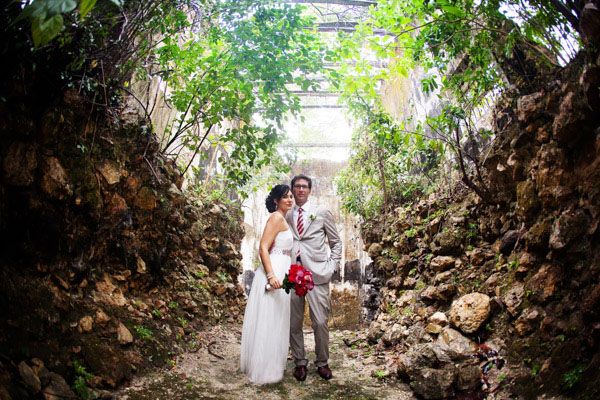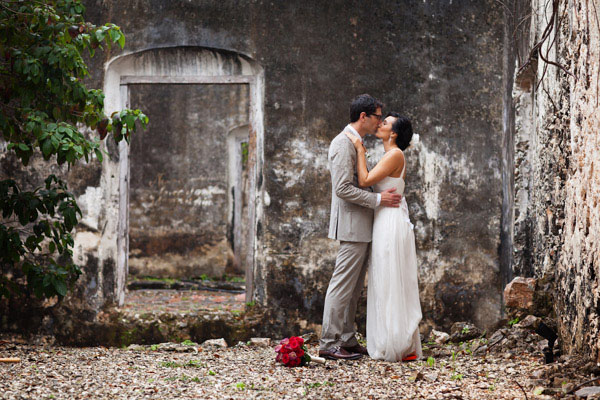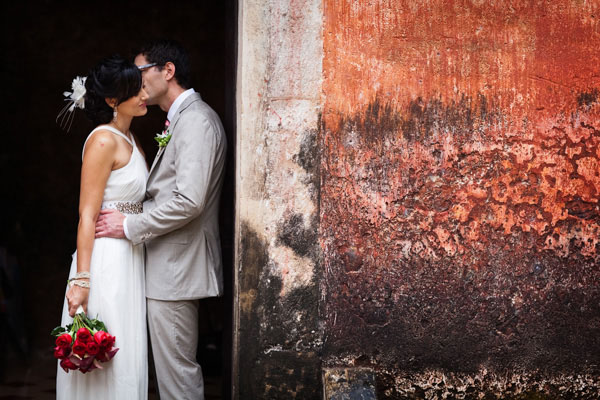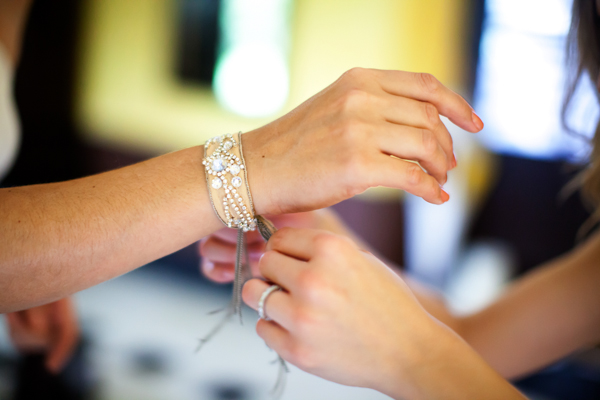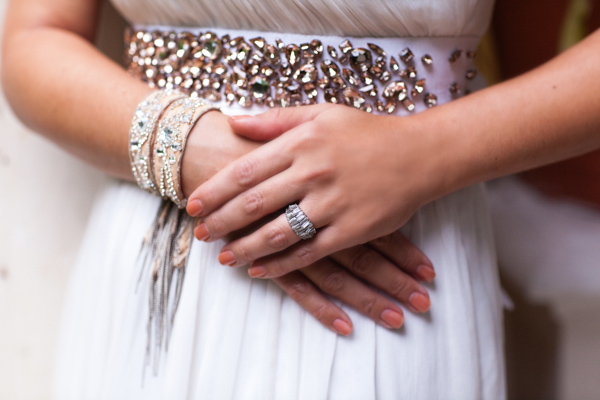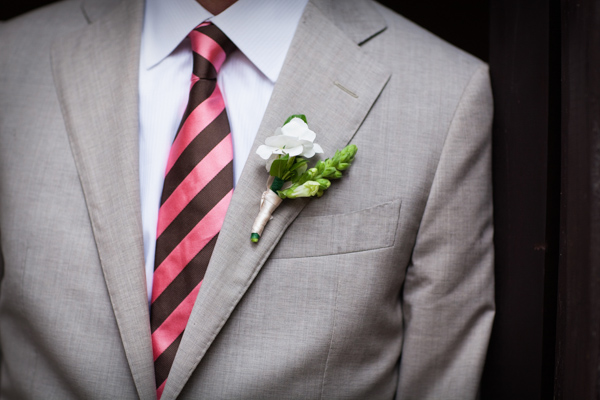 Why did you have an intimate wedding?
My husband and I are both from cross cultural backgrounds. It was important to incorporate our heritage but also important to celebrate our marriage in a way that reflected who we were. Being second generation from cross cultural backgrounds means that we are each one big mash up of values vs tradition. I think this is something that many couples are experiencing as our culture continues to evolve. We value our heritage but not necessarily in a traditional way. That being said, rather than centering our wedding on a ceremony that might polarize one family or another we wanted to focus on having a celebration that would bring our friends and family together in the spirit of love and adventure.
One thing that I didn't realize while we were planning the wedding is that the ceremony is extremely personal (we wrote our own vows and our officiant is a close friend who crafted a ceremony that was special and unique to us). It was wonderful to have an intimate setting of only a small group of people to share that with. It really made the whole thing even more special. Sometimes you get nervous saying things that are too personal in front of a large crowd. I don't think the feeling would have been the same with more people attending.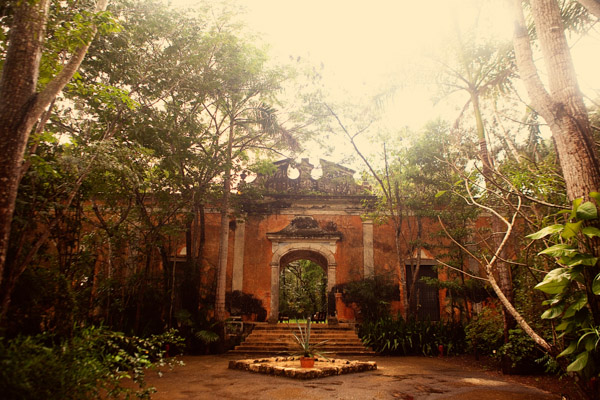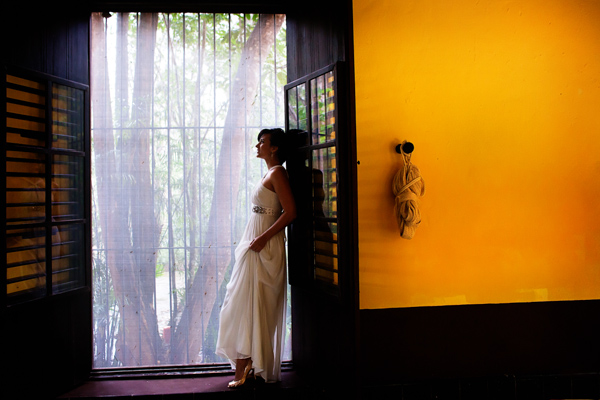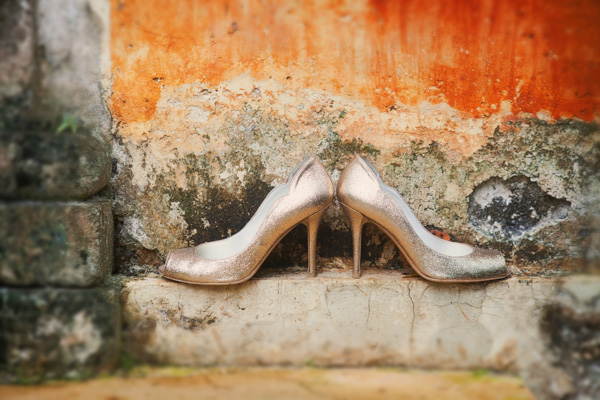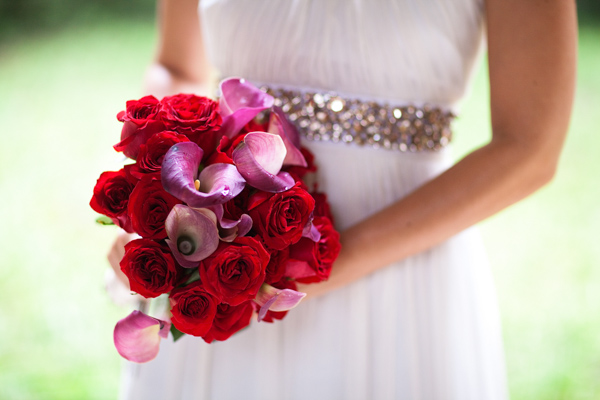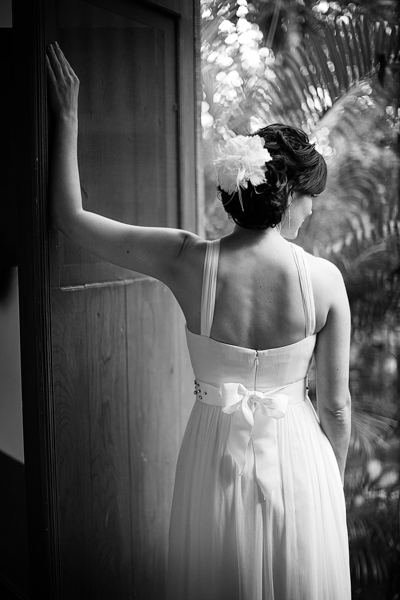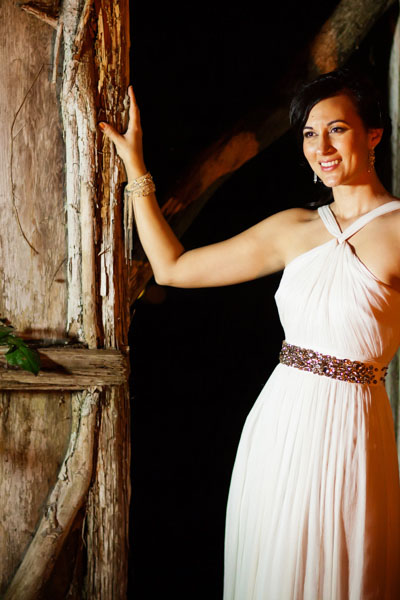 What are some the challenges that you faced planning an intimate wedding?
Even though we knew we wanted a small wedding, we had to invite and prepare to potentially have a large number of guests. It was difficult to gauge what we were going to have to accommodate for in a remote location such as Hacienda Uayamon. For example, there are only 8 outdoor heaters in the Yucatan peninsula so if we wanted outdoor heaters we needed to reserve them fast! Another challenge was that half of the wedding guests were helping us in one way or another – either setting up decorations, testing sound check, wrangling girls into make up, etc so we became a little worried about whether or not they would have a good time, but they did.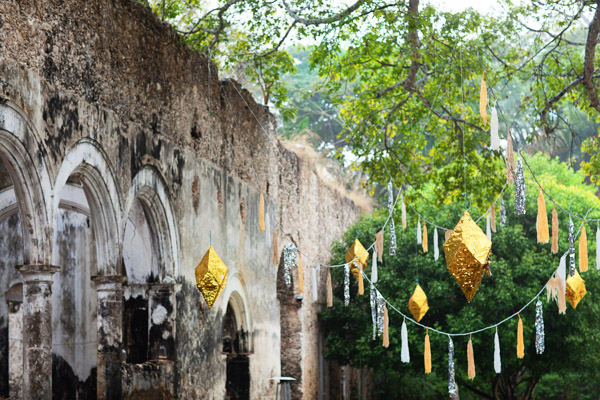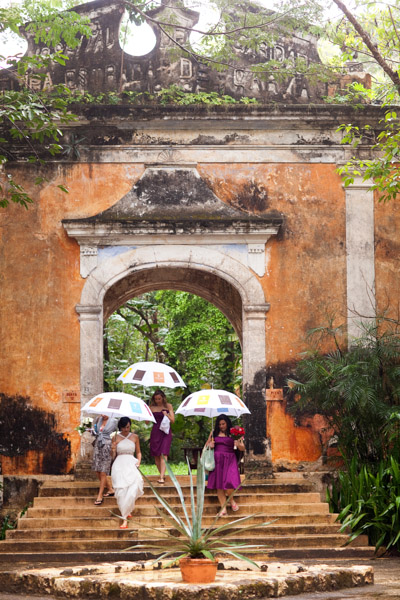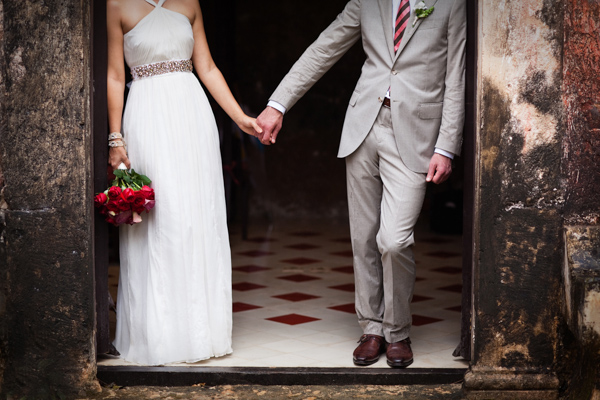 Was it difficult to pare down the guest list?
Having a destination wedding in a very remote location helped keep the guest list small. We didn't want to offend anyone, so we took a chance by inviting a huge guest list, figuring that several on the guest list wouldn't be able to make it. While we missed having some important people there,  we shared an even closer experience with the ones who could attend that just wouldn't have been possible with a larger wedding.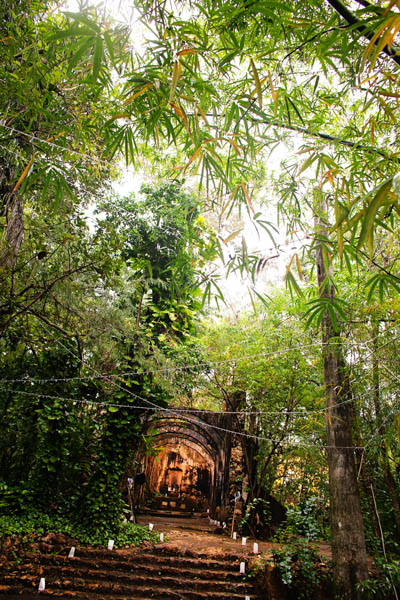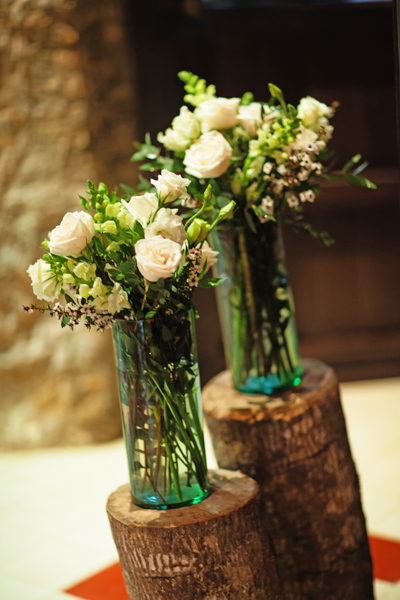 Did you have any 'issues' with the small guest list from friends and family? If so, how did you address them?
Well, we had a lot of deliberation about whether or not to have kids which affected some of our friends attending.  But by making the gesture of inviting everyone we saved a lot of tension between relatives. Making it a destination wedding really took the stress out of the guest list.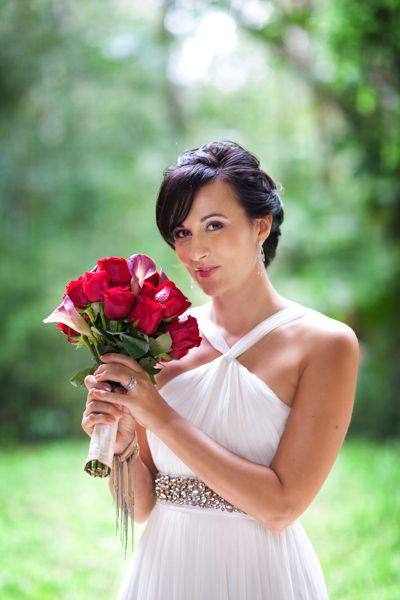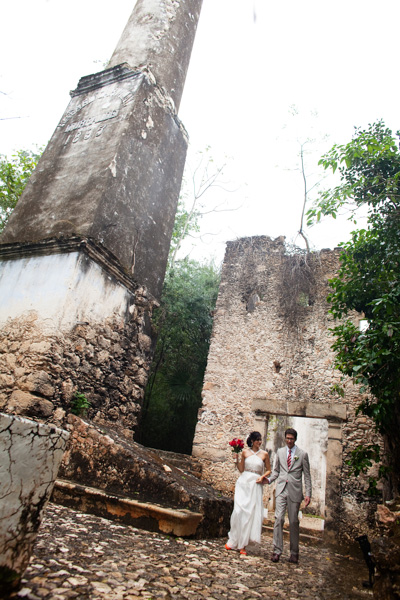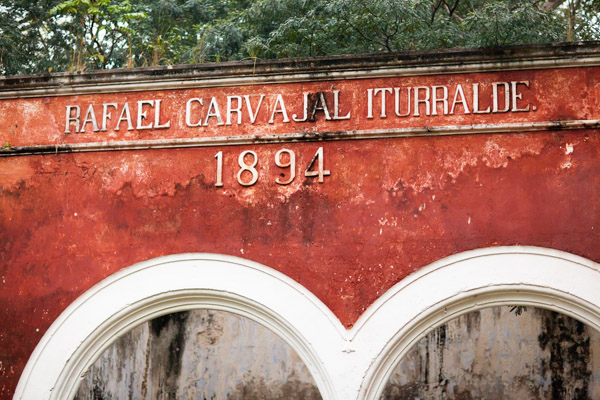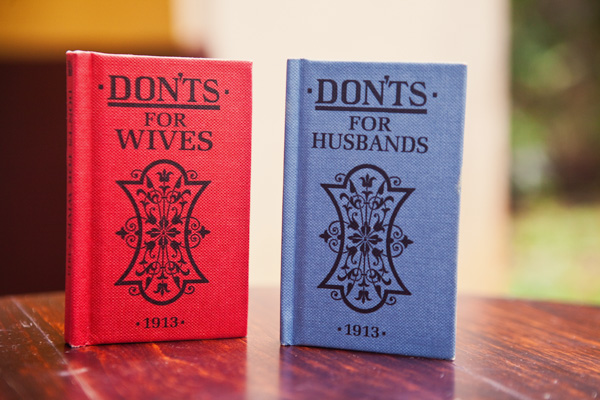 What were the highlights of the ceremony?
My highlight was my husbands vows to me. He wrote them himself and is extremely poetic. I think the highlight for everyone is that when we kissed we had arranged for bottles of champagne to pop. We both wanted the party (aka the reception) to start the moment we kissed.  To do this we had bottles of champagne pop on cue while waiters were waiting in the wings to immediately bring in glasses of champagne to our guests. Our officiant offered a toast to us and as we exited all of our guests toasted us while the mariachis played and escorted everyone to the cocktail hour. I was honestly so caught up in the moment I don't remember hearing the champagne pop, but everyone else did and loved it.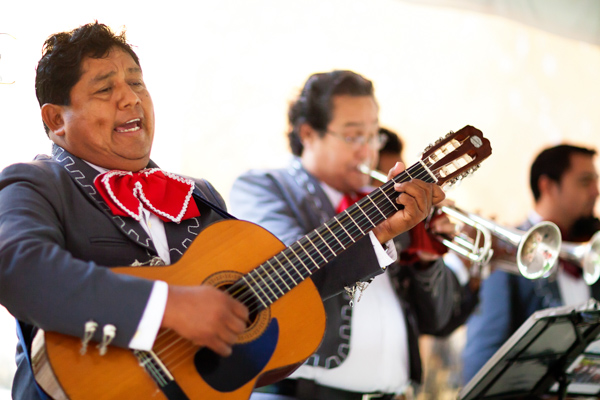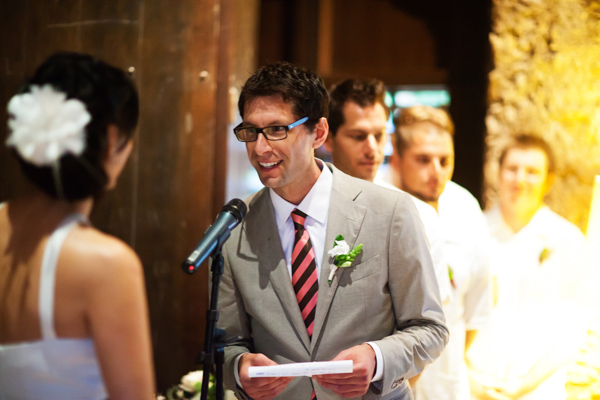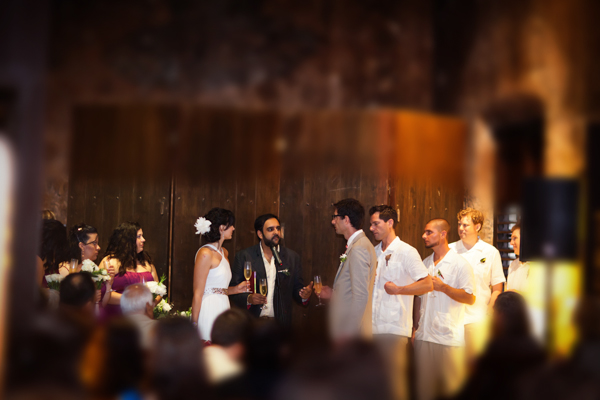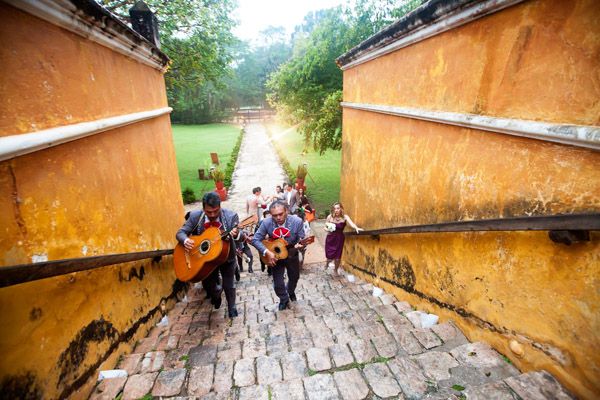 What were the highlights of the reception?
We wanted guests to experience how we live our lives and truly feel immersed in a surreal, amazing experience. I also didn't want it to be a typical destination wedding in Mexico so anything conventional we did with a twist:
Our signature cocktail was a gin India lime soda.
Artisnal Tequila Tasting Bar (we almost got rid of this thinking people wouldn't like it, but they actually ran out of tequila during the reception….first time it had ever happened!).
 As a midnight snack we had Mexican hot chocolate and churros around a giant bonfire and sparklers were handed out.
 For take aways from the wedding we had chili lime salted peanuts and tamarind candies individually wrapped with personalized stickers with the name and date.
My FAVORITE highlight was the custom photo book "year book style" that my sister created. It had photos of us and all the guests (a perk of having an intimate wedding) and guests could find pictures of themselves and sign messages to us next to their picture (like a yearbook!).
My second favorite thing was that we had a pinata filled with gold coins and glitter. When we broke it at the end of the night glitter got on everyone – it was great 🙂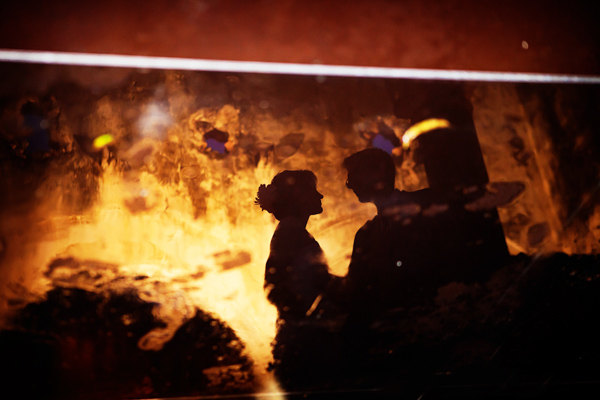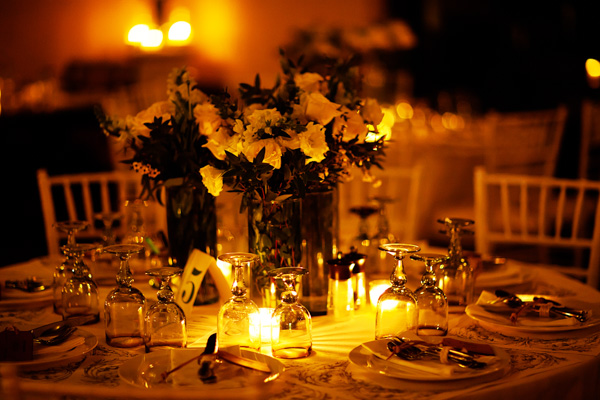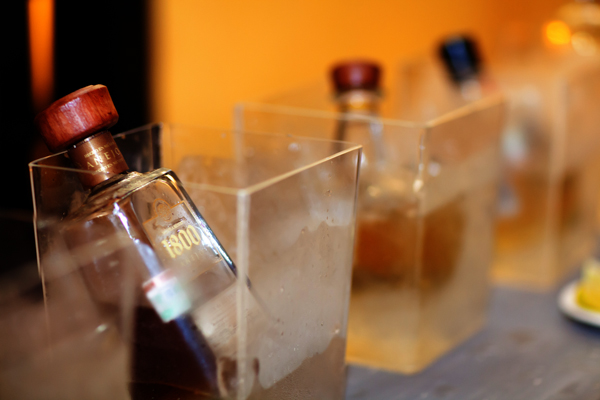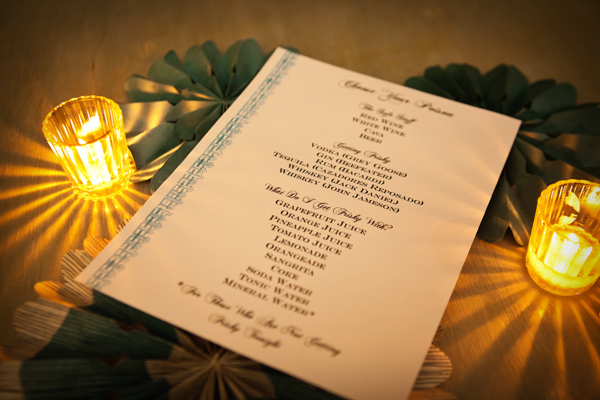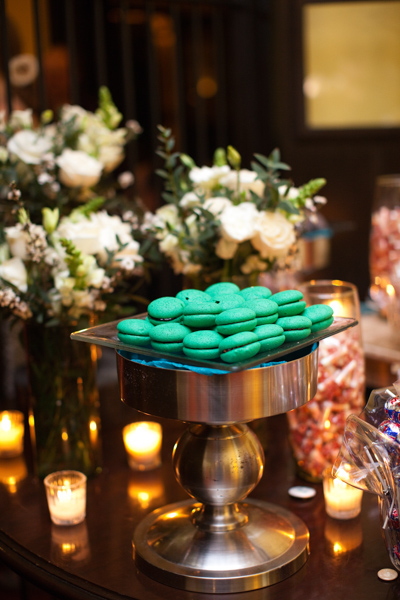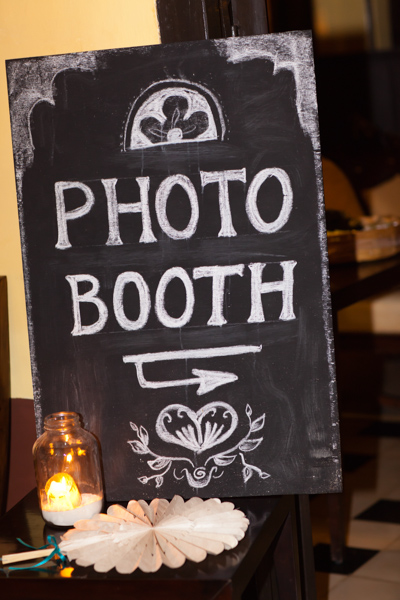 What was the best thing about having an intimate wedding?
We had the best time. The people that shared it with us are even closer to us than ever. It created closer bonds with meaningful people in our lives. It brought our friends together and forged relationships between important people in our lives. We were able to spend time with every person and really share the experience more personally. It really was perfect.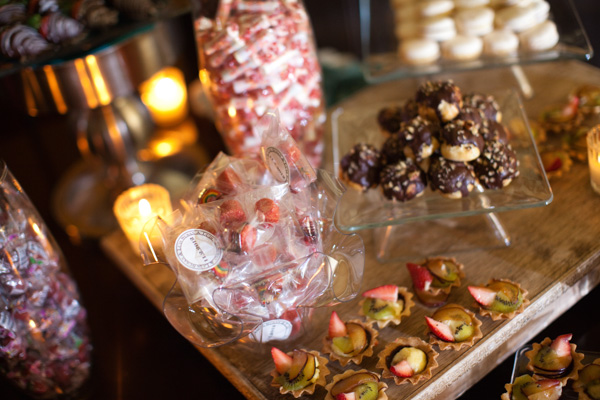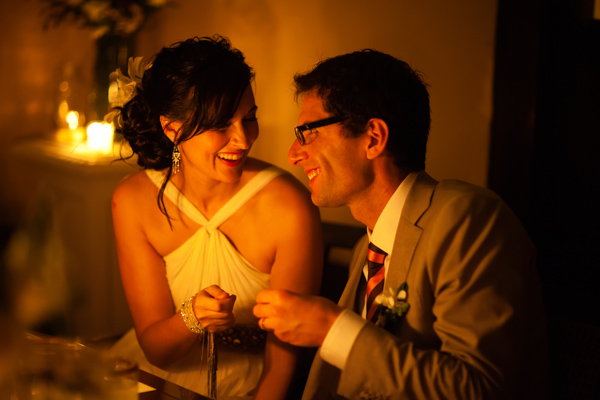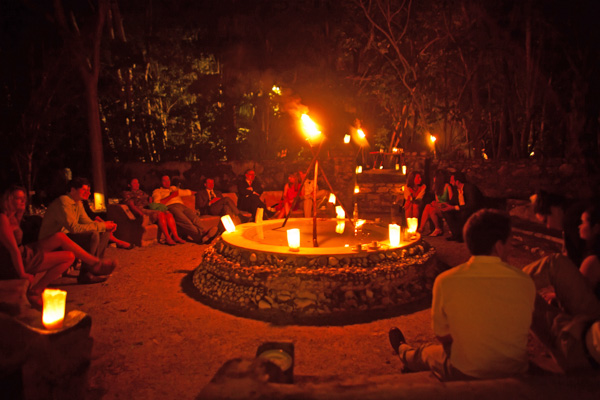 What advice do you have for couples who are considering an intimate wedding?
No matter big or small, your wedding is going to be a whirlwind. You want to remember it, savor it, share it. Having an intimate wedding allows you to do that. You truly do blink and then it has passed. With a tight knit group around you to share it you blink a little more slowly…..and we just had so much fun with everyone. No formalities or awkward relatives; it was beautiful and FUN, which is how it is supposed to be.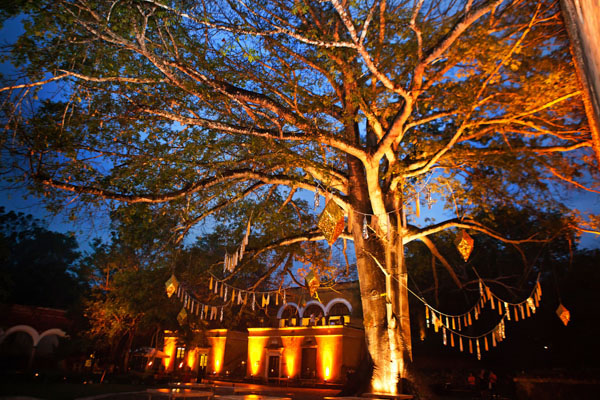 Vendors:
Photographer: Elizabeth Medina
Bride's Dress: JCrew (with custom tailoring)
Groom's Attire: Suit Supply New York
Invitations: Robert Rausch at Gas Creative
Hair and Makeup: Katia Monforte
Pastry Artist: Petit Fours Franceses & Hacienda Uayamon
Florist: Venetia Floristries
Music DJ David Easement (family friend) & Mariachi Ah Kin Perch
Planner: Concept by Susan Manrao Design in collaboration with Maria del Mar of Baku Events.