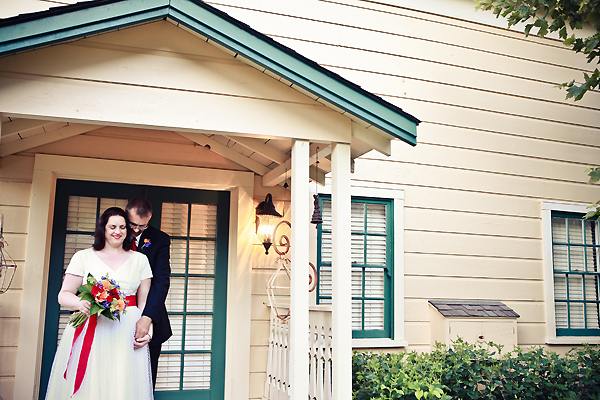 Tara & Wayne
Healdsburg, California
Wedding Date: August 19, 2011
Number of Guests: 26
Wedding Cost: $10,000
Wedding Ceremony Location: Madrona Manor, Healdsburg, California
Wedding Reception Location: Madrona Manor, Healdsburg, California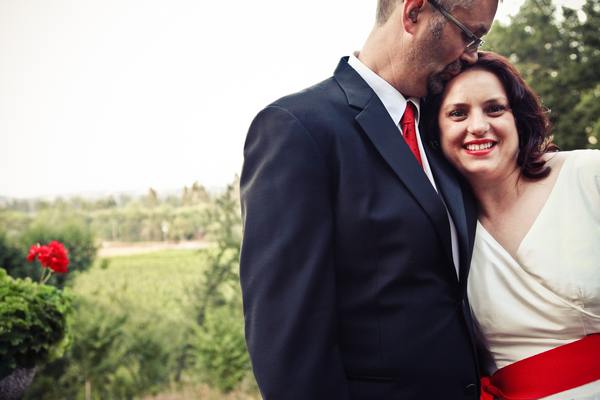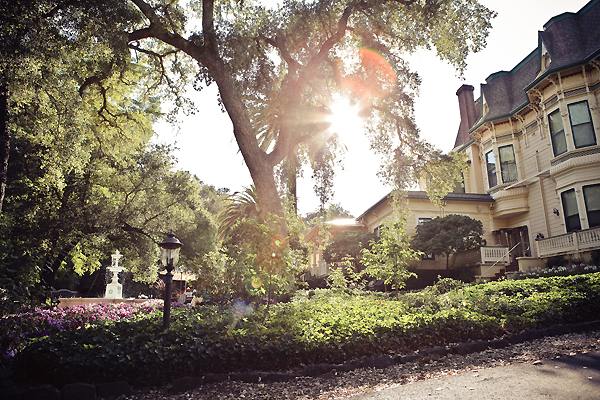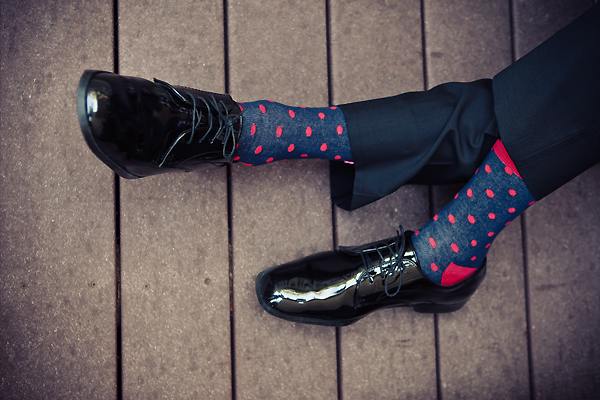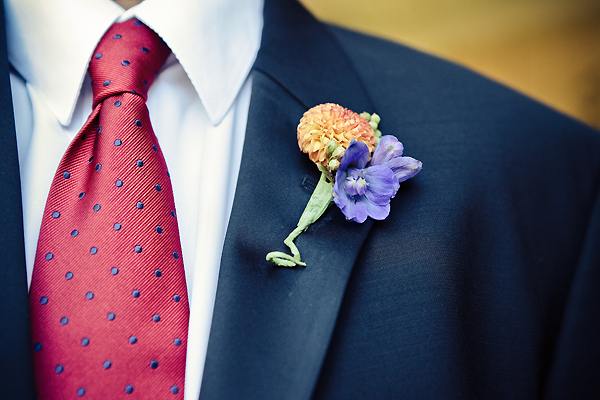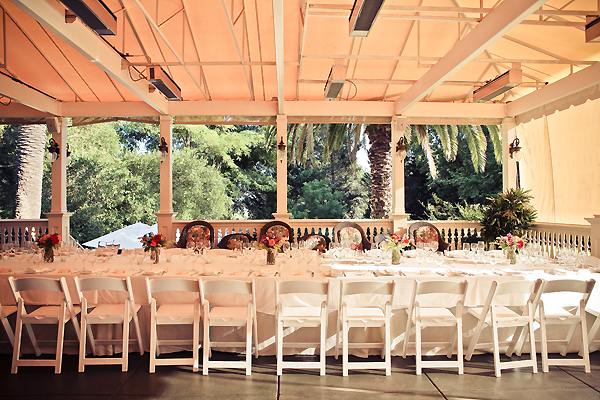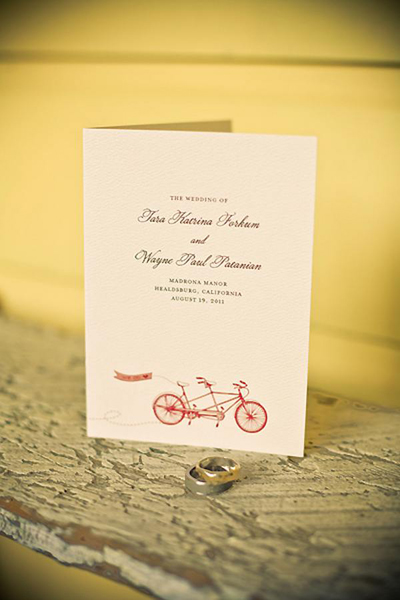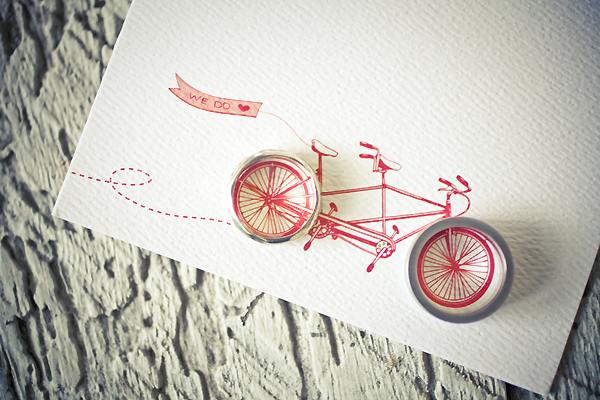 Why did you have an intimate wedding?
We did not want the typical social wedding event. We wanted a chance to share our special day with the people who are active in our lives and have influenced both of us. We also wanted a chance to enjoy our reception/dinner as we enjoyed the company of each and every guest. Having a small, intimate wedding and reception allowed us to see each person during the ceremony. At the reception it allowed us to eat together and were able to talk intimately with each guest at one large King's table. Our respective parents had not yet met and we thought this would be a great setting to do so. An intimate wedding with few attendants allowed us to not have a rehearsal or rehearsal dinner. Instead, those who had come in a day early all met those who were local for a lovely intimate dinner at a local restaurant. Again, it added to the special occasion, building lasting memories.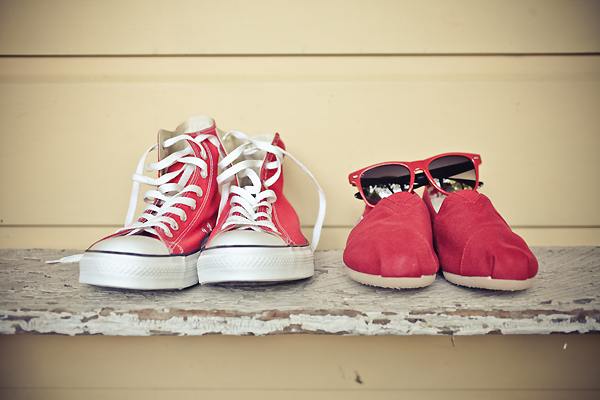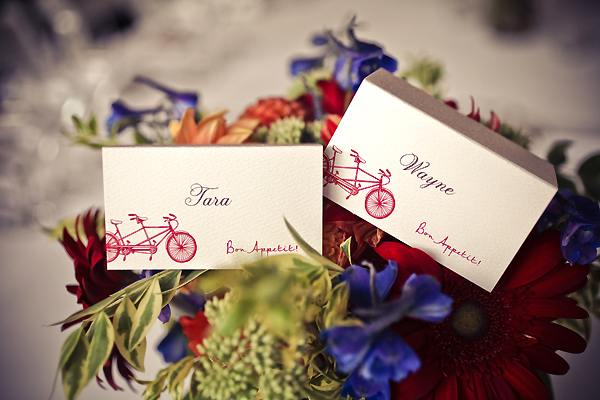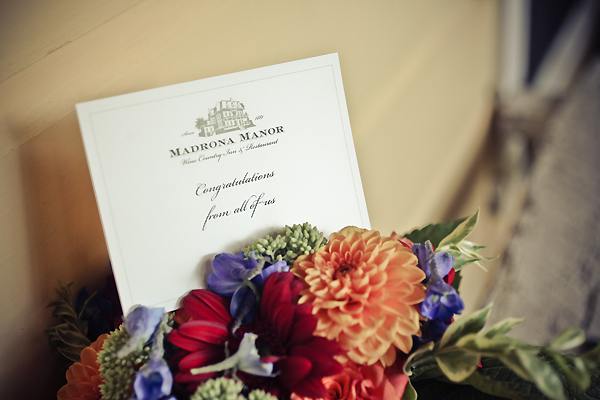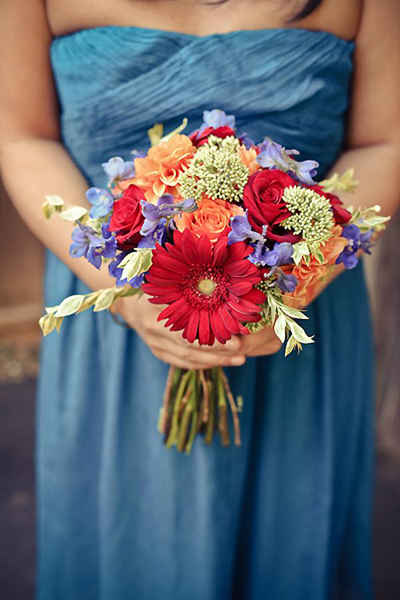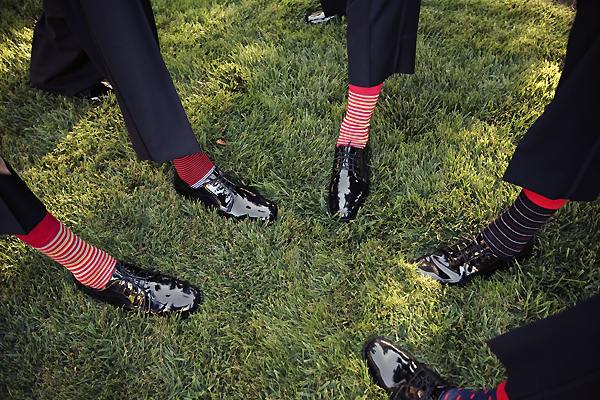 What are some of the challenges that you faced planning an intimate wedding?
Wayne, the groom. He was resistant to have a wedding for 50 people, which was our original count. It was a challenge to figure out the best number, based upon how many friends and family we wanted to invite.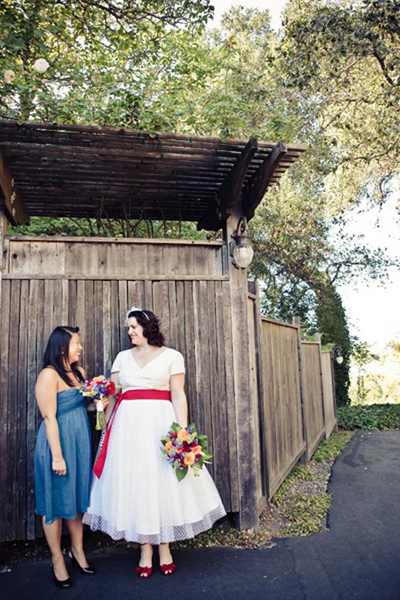 Was it difficult to pare down the guest list?
Not really. Once we knew the number of people we wanted to invite, it was relatively easy to make the list. We really examined each person who was invited and why they were invited.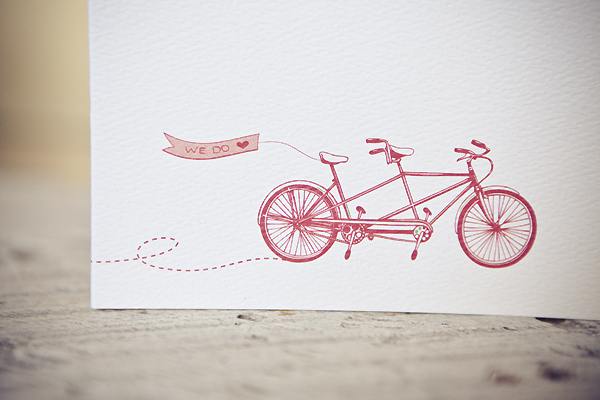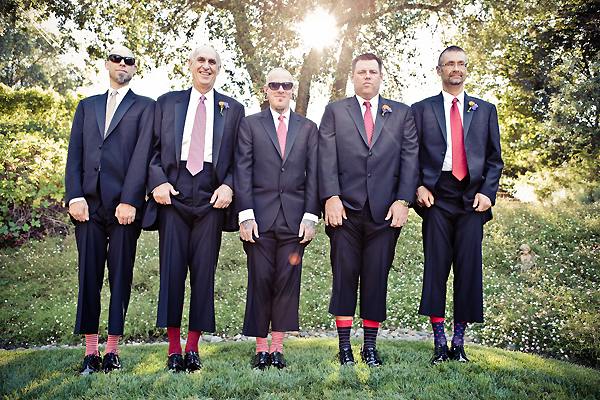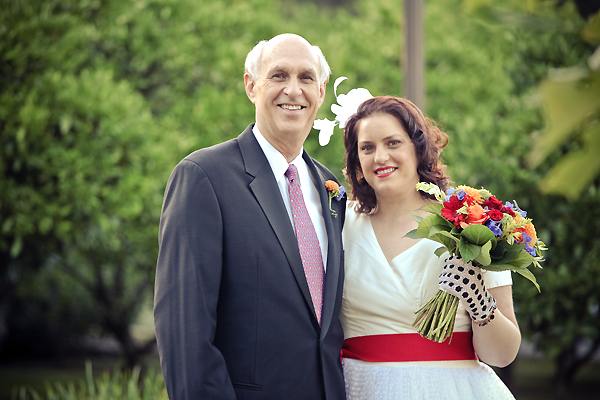 Did you have any 'issues' with the small guest list from friends and family? If so, how did you address them?
No issues whatsoever. Everyone we wanted there was there. The chemistry was tremendously wonderful. On observation one would have thought that everyone already knew each other. Old friendships were renewed and new friendships were formed. Not only were we creating a new life and journey, but so were our guests.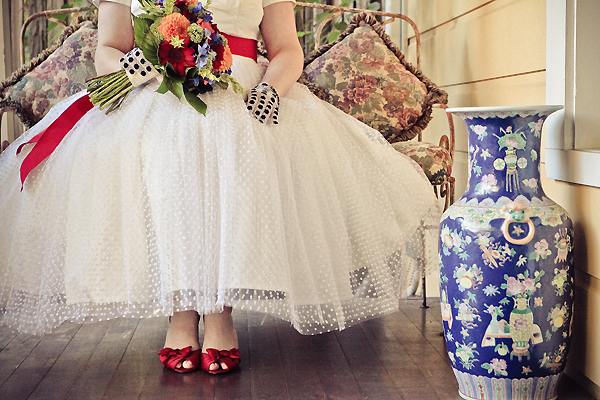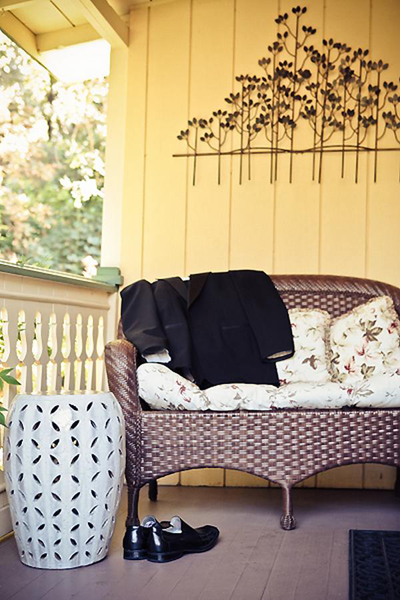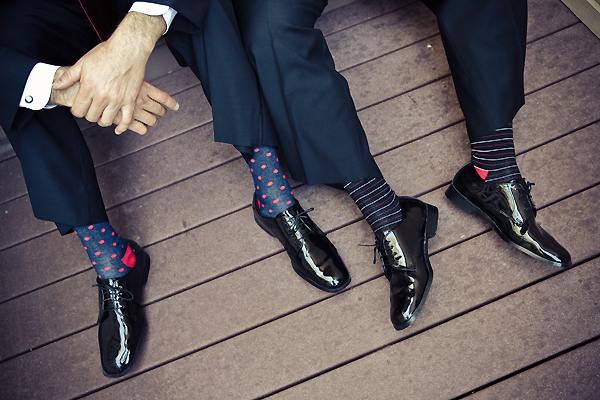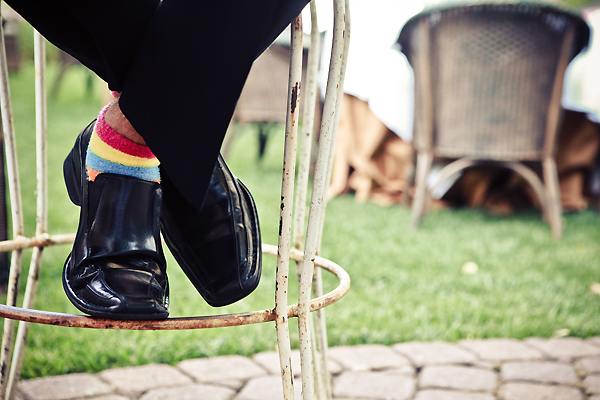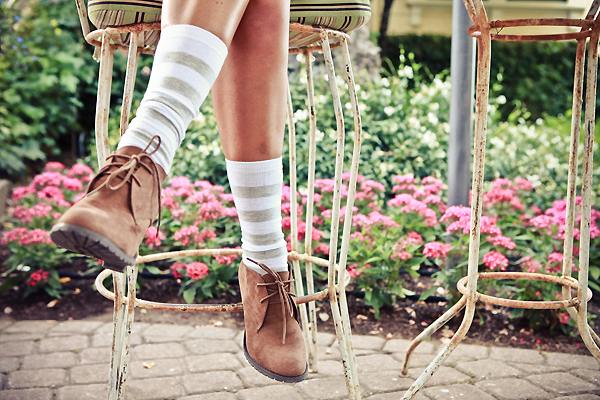 What were the highlights of the ceremony?
Groom: Tara seemingly "floating" down the grassy hill as she was escorted by her father. Bride: Seeing Wayne, so handsome in his tux, with a smile. Both: The live music was spectacular and added to the event. We had three university students who performed various songs with such angelic voices. The wedding was about color and diversity. We come from different, yet similarly interesting backgrounds. Our wedding was a true reflection of this. The colors of the grounds and the wedding flowers were spectacular, along with simple elegance, fun and our choice of music that meant the most to the two of us.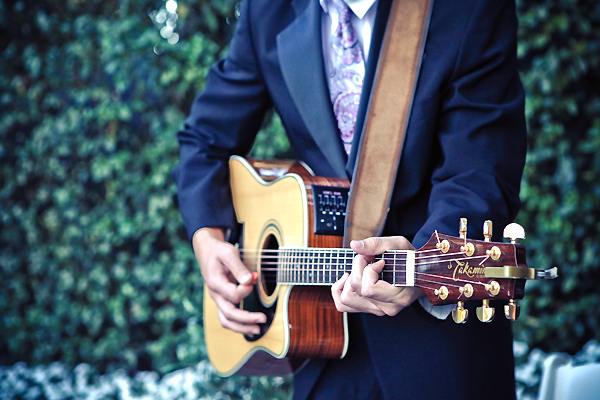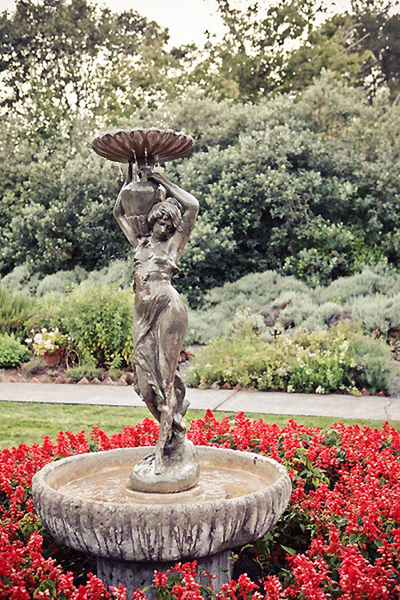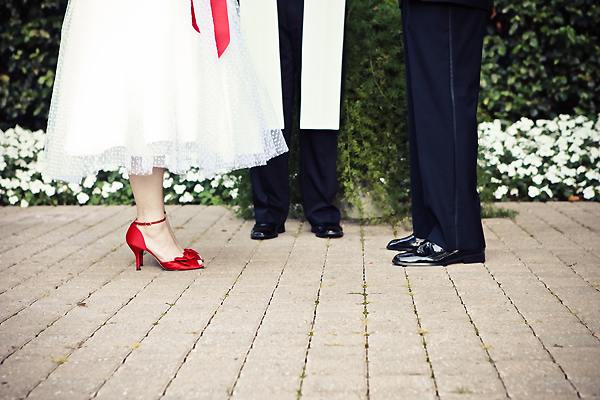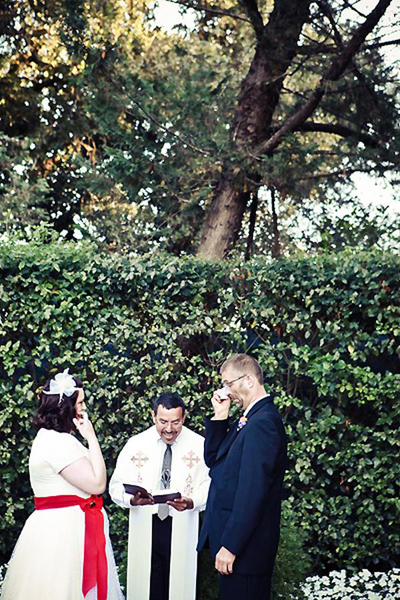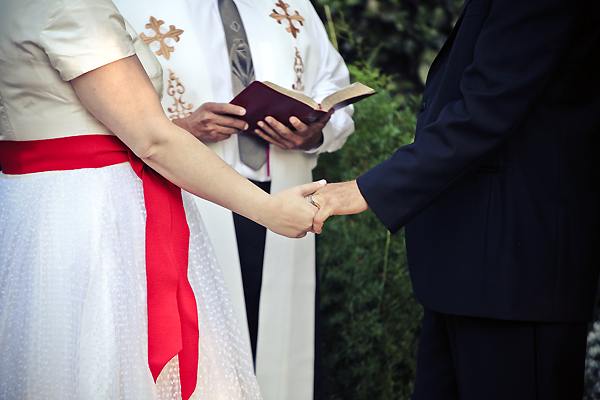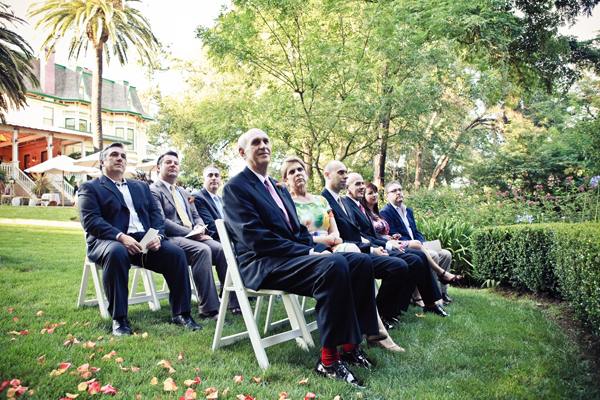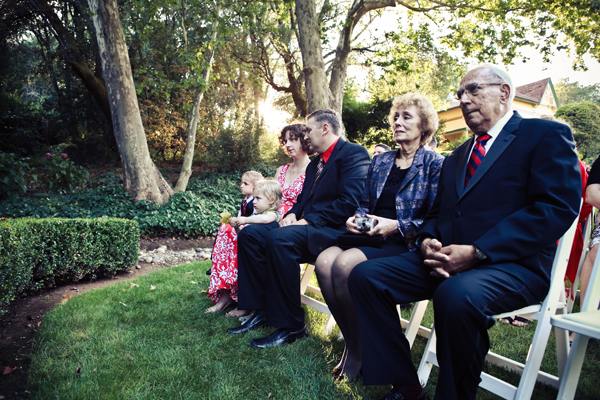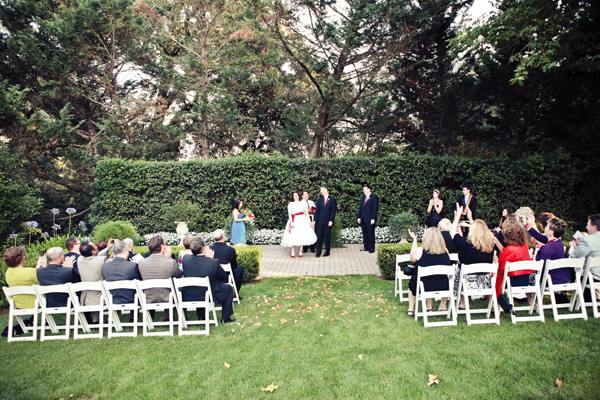 What were the highlights of the reception?
The ability to have everyone at one table was very effective and conducive to the atmosphere we wanted to create. It was as if we were seated at a family dinner. The food was spectacular! We were all able to actually eat at one time and we were served a plated, meal instead of a buffet. Everyone enjoyed the fresh farm-to-table cuisine. We were also able to sit outside on the porch of the manor. Absolutely stunning! It felt as if the entire inn was ours.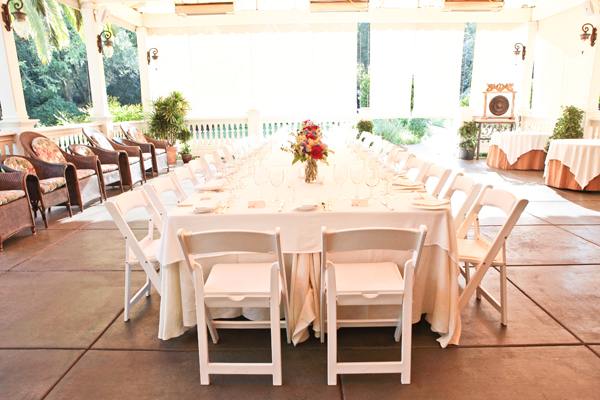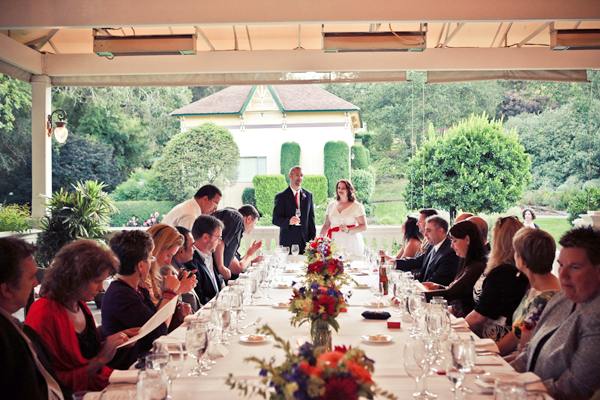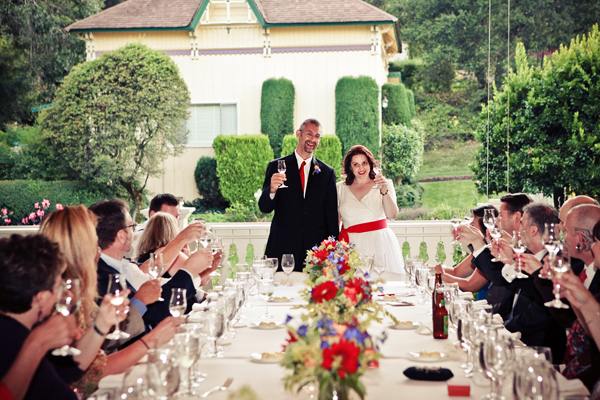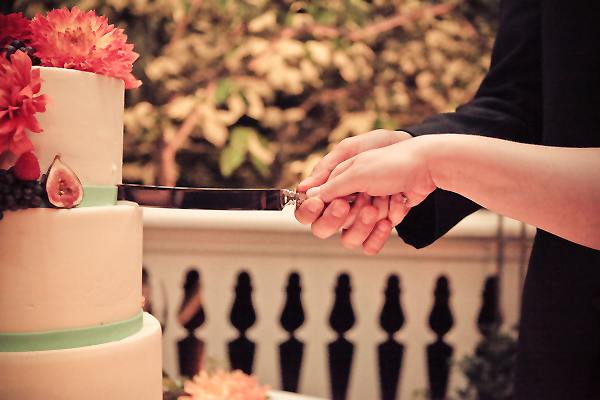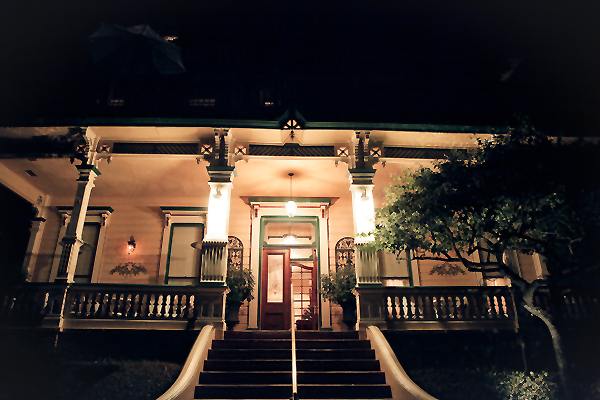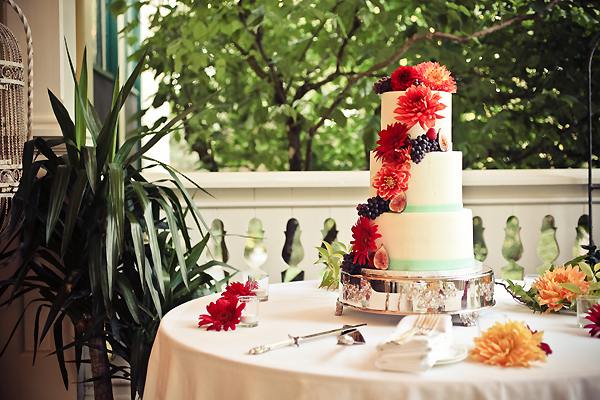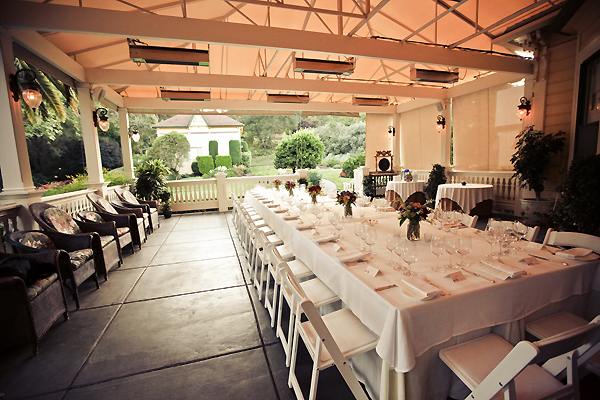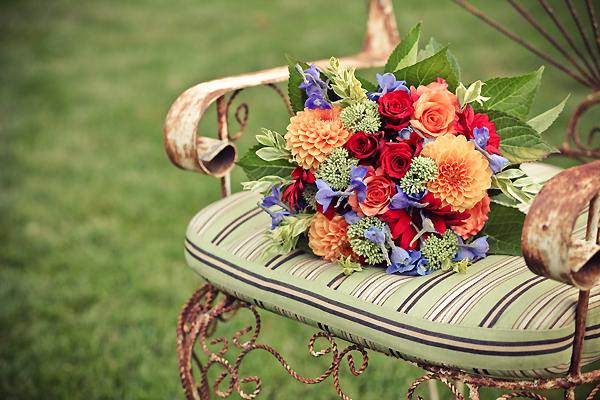 What was the best thing about having an intimate wedding?
It was less stressful. Everything flowed well. We enjoyed ourselves immensely and our guests were able to meet and visit in a comfortable atmosphere. We provided a wonderful meal and setting instead of having not-so-great food at separate tables, where you are unable to eat because you are saying hello to people you rarely see. We know we planned a special occasion as our guests and family are still talking about how great the wedding was. It was simple, comfortable, beautiful, and intimate.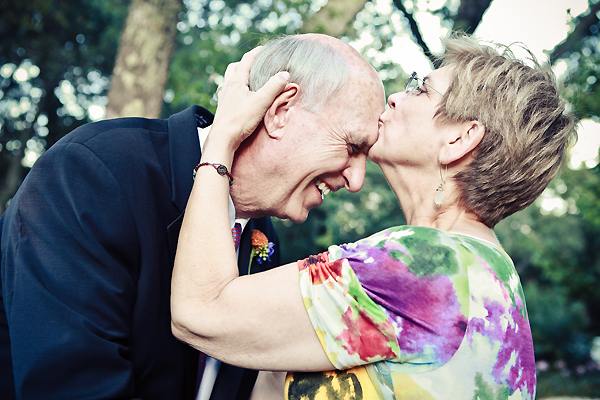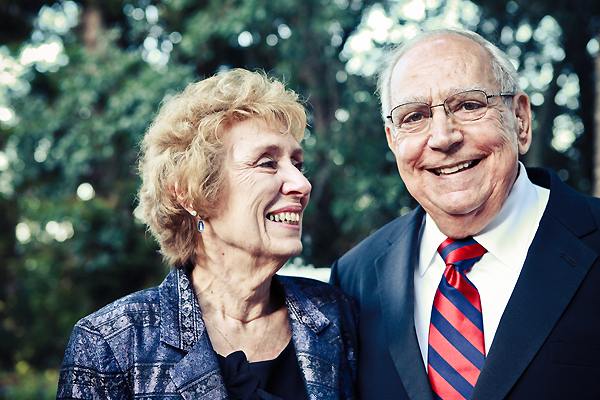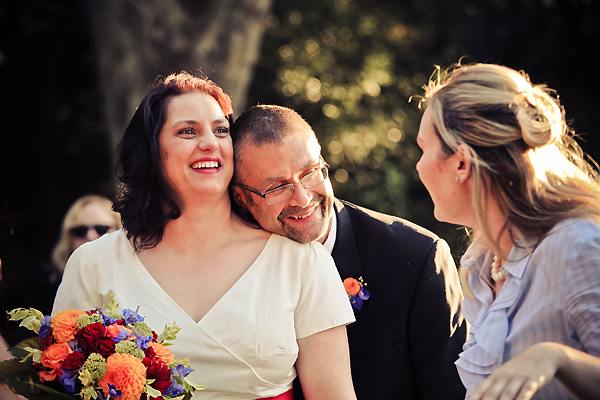 What advice do you have for couples who are considering an intimate wedding?
It will be the best decision you ever make. Keep it simple, elegant, and true to who you are. All of our guests knew Wayne and I planned every detail ourselves as it truly represented who we are as a couple. An example of this is our decision to forgo the traditional wedding favors and opting to have a larger wedding cake. This enabled us to give each guest a second slice of wedding cake in a box with polka dot ribbon and compostable fork, to take away. We heard many guests had the second slice for breakfast the next day as the cake was so delicious and moist. Wayne and I also had the cake for breakfast. We could not help ourselves. Wayne and I think of our wedding day often with such great memories. I even find myself smiling off and on throughout each day thinking about our wedding day and how it was perfect in so many ways. My parents even received thank-you cards for hosting such a wonderful, intimate wedding. A last piece of advice is to have cards printed to announce "the newly wedded couple" so those who were not invited have an explanation. Our announcement is our holiday card with a photo of us toasting at our wedding, and toasting them to a "Happy Holidays." It will indicate that we still care about them, but chose to do a very small and intimate wedding. We believe our friends will embrace our new life together. In fact, some of our friends have hosted after-wedding celebration gatherings for us, wishing us all the best and showering us with gifts. An intimate wedding was the best choice we could have made. It was a wonderful, magical event! One we all will treasure for many years to come.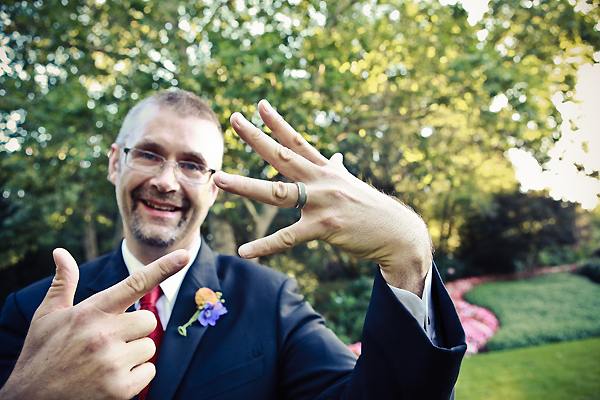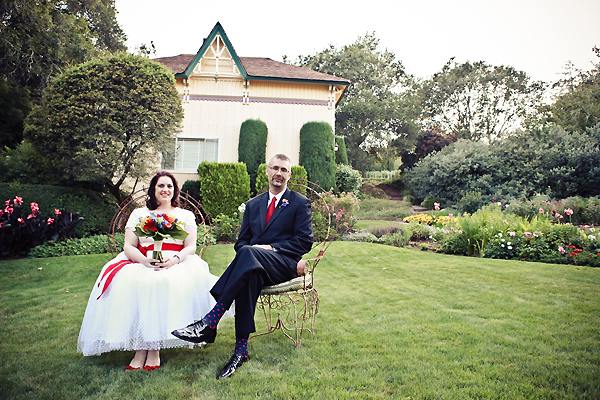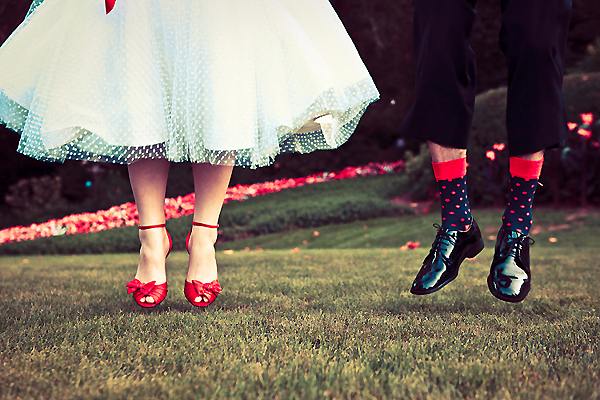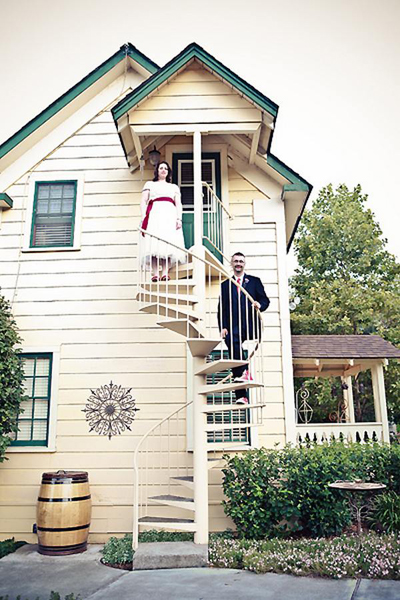 Vendors:
Venue: Madrona Manor, Healdsburg, CA
Cake: Michele's Corner Bakery, Santa Rosa, CA
Flowers: Dragonfly Nursery, Healdsburg, CA
Photography: Vivian Sachs Photography, San Francisco, CA
Hair and Makeup Consultation: Code Salon, San Francisco, CA
Programs and Place Cards: Wedding Paper Divas
Wedding Website: weddingwire.com
Invitations: Botanicalpaperworks.com
Tea Lights for Table: Bright Times from Artecnica
Bridal Attire: BHLDN and Nina Custom Shoes
Mens Attire: Mens Wearhouse, Hermes, Joseph A. Bank, and Nordstrom
Wedding Favors: Red and White Polka Dot Fans from BHLDN for the ceremony, Individual Korbel Champagne Bottles from Korbel.com (in room amenity prior to guest arrivals) and Red boxes and Polka Dot Red and White Ribbon for the cake boxes from Papermart.com, replete with compostable fork from Whole Foods.