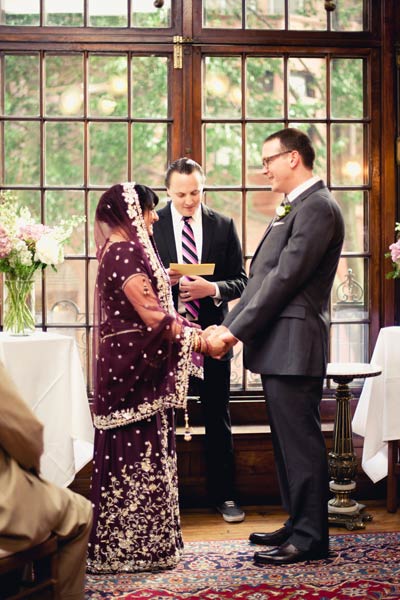 Upma, 36 & Clay, 35
Philadelphia, PA

Wedding Date: May 21, 2011
Number of Guests: 19
Wedding Cost: $8,000
Wedding Ceremony Location: Lippincott House
Wedding Reception Location: Lippincott House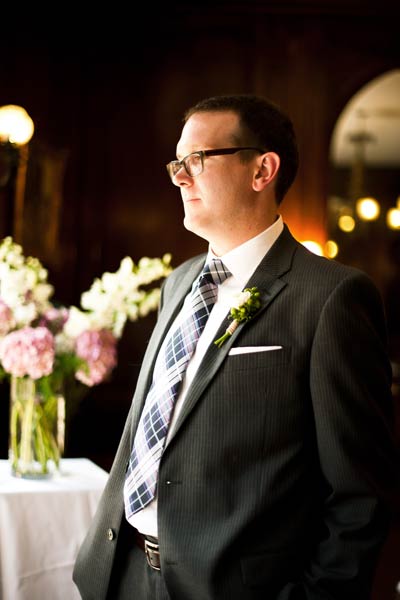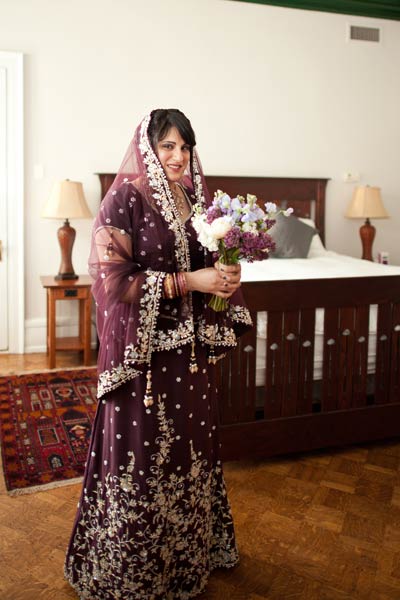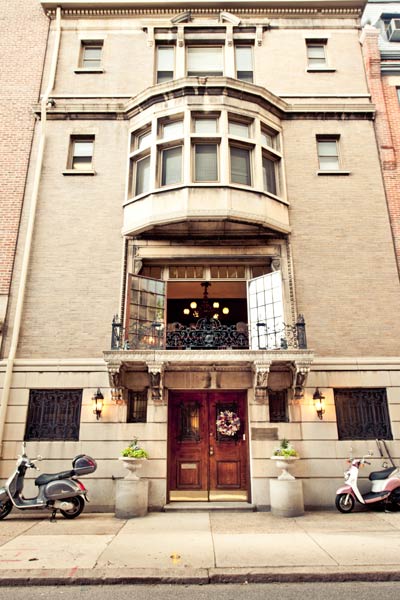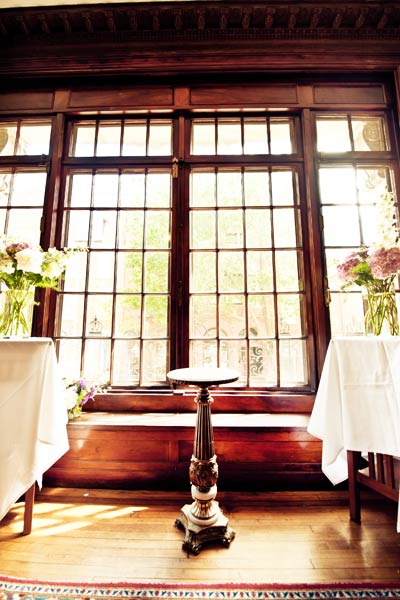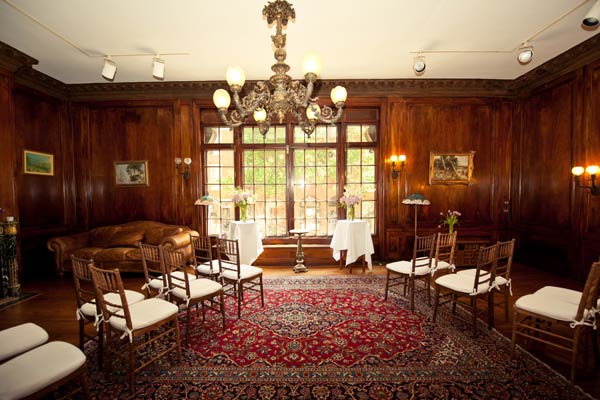 Why did you have an intimate wedding?
There were actually a lot of reasons that factored in. Two of the bigger reasons were that neither of us particularly likes being the center of attention; and we didn't want to go into debt for some party that we'd hardly remember.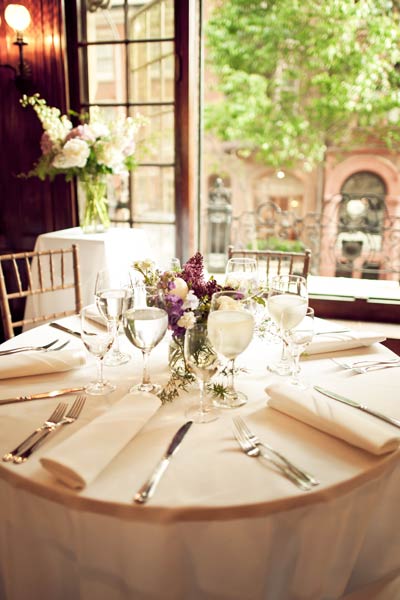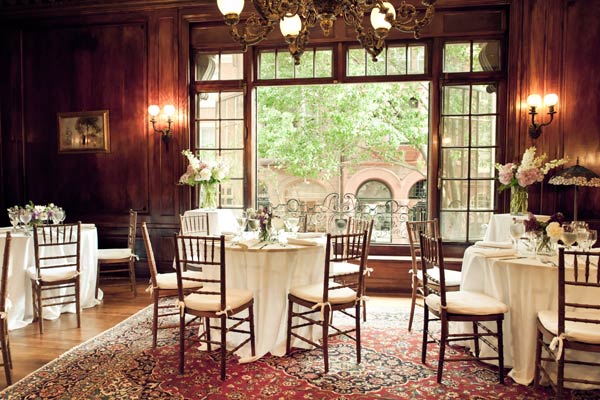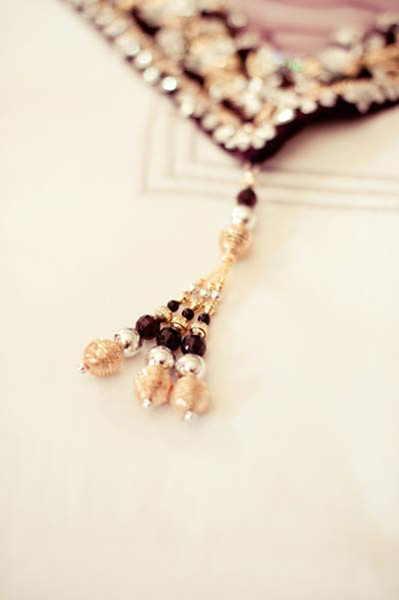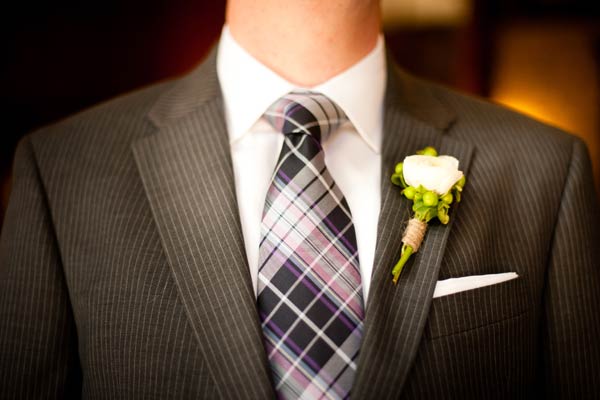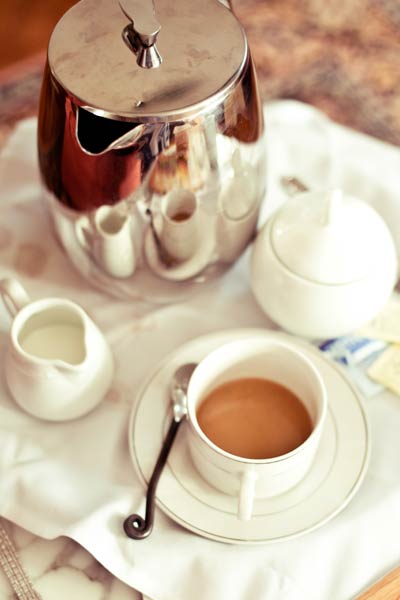 What are some of the challenges that you faced planning an intimate wedding?
I suppose the biggest challenge was letting things go if they didn't turn out exactly as I imagined.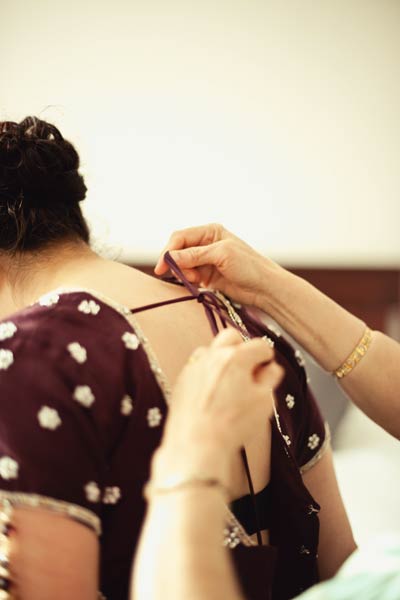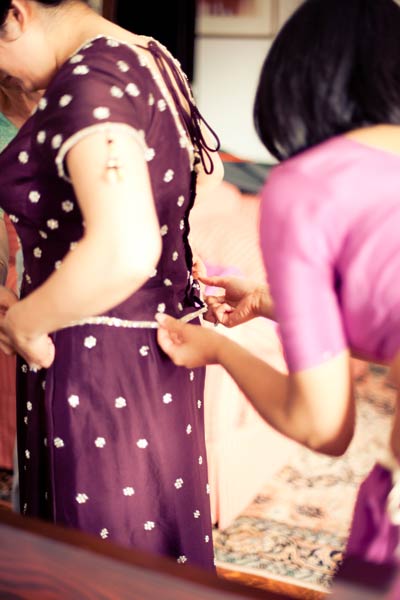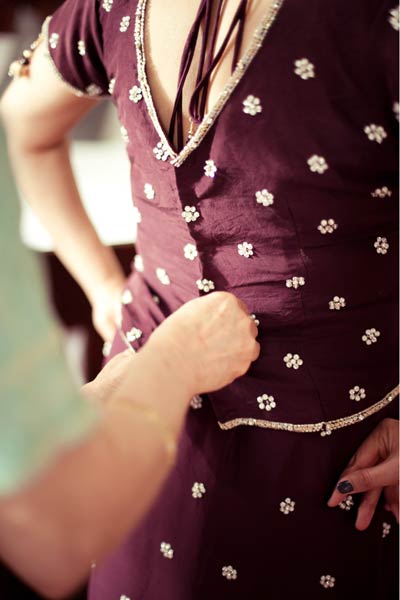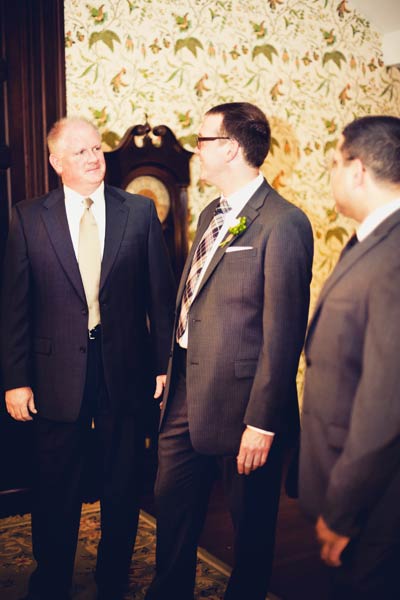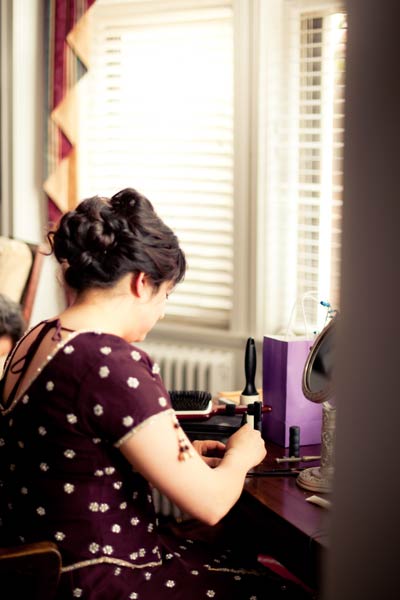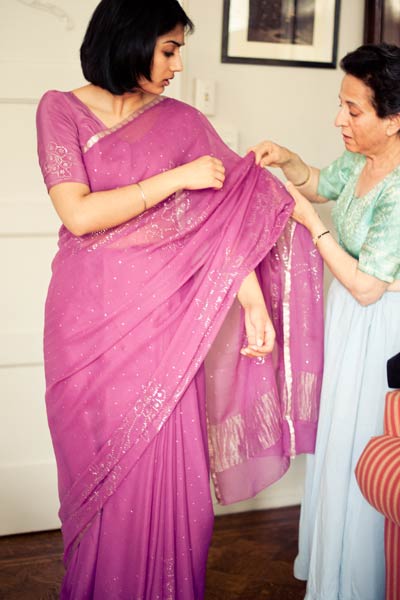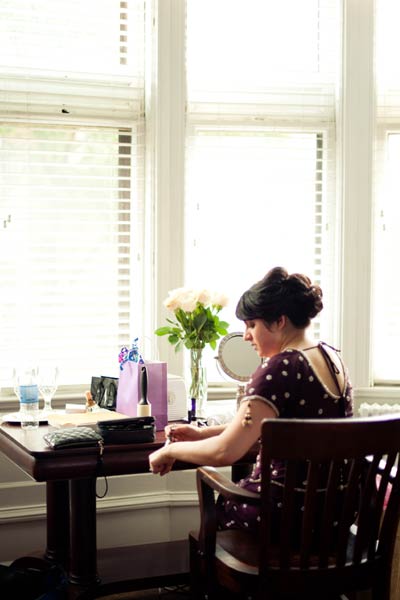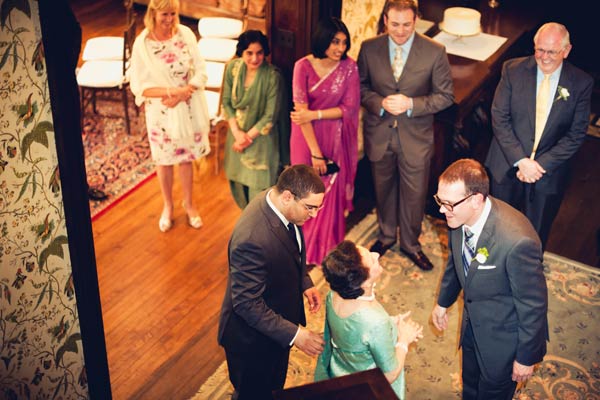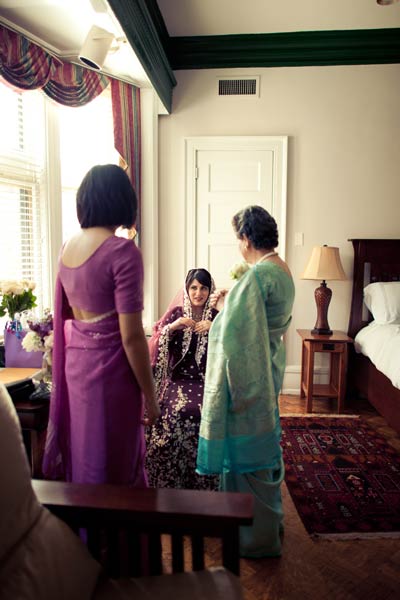 Was it difficult to pare down the guest list?
Of course! I wanted to invite everyone I know and love. Having said that I think once we decided to keep it tiny the guest list was obvious to us. I think it would've been more difficult if we did 150 people and had to decide which extended family and friends to not include.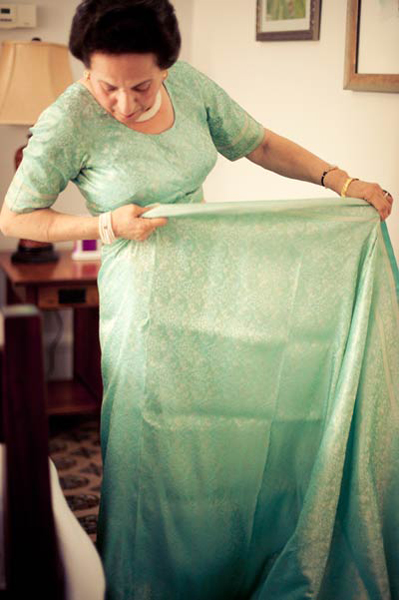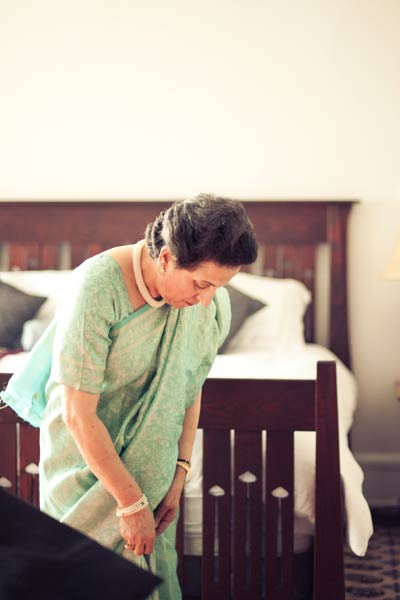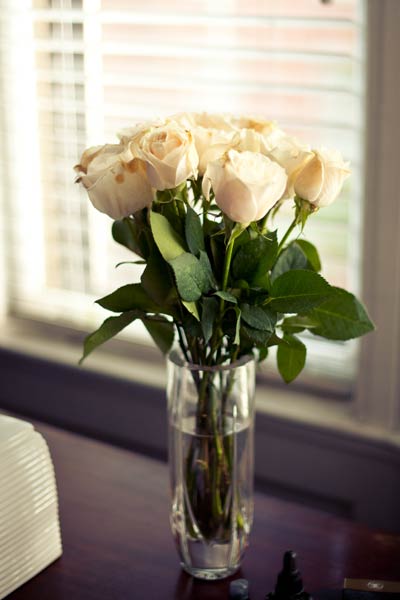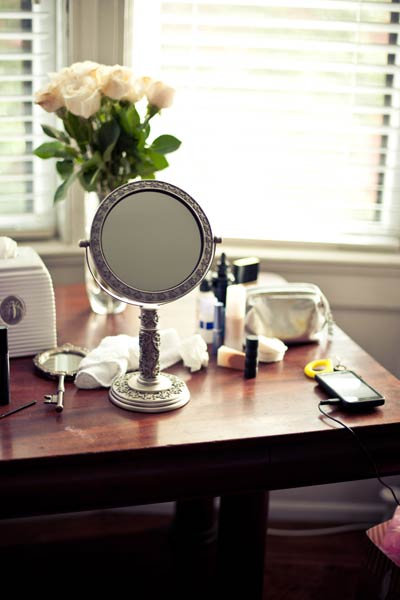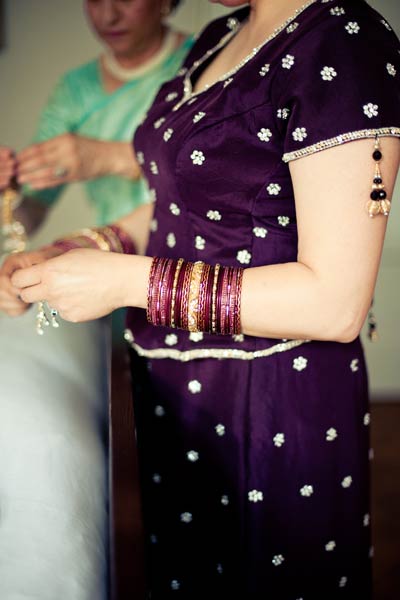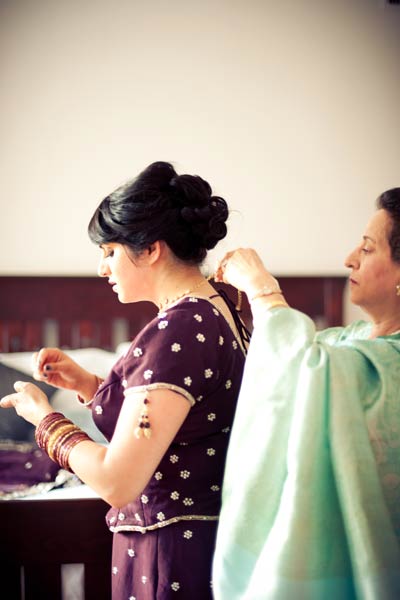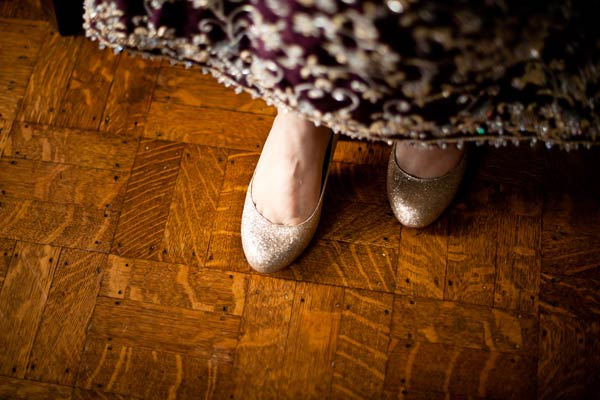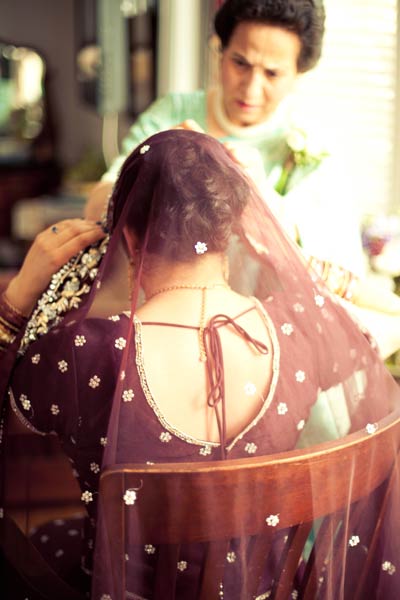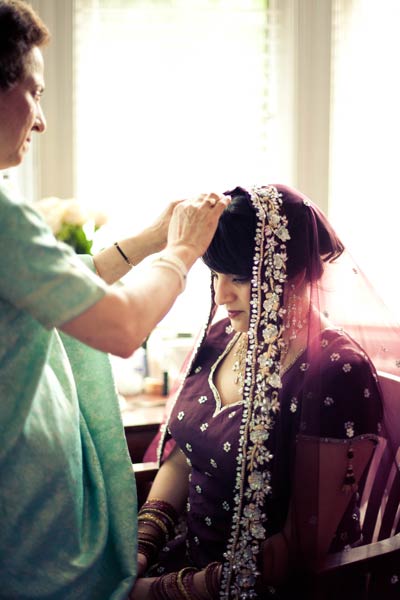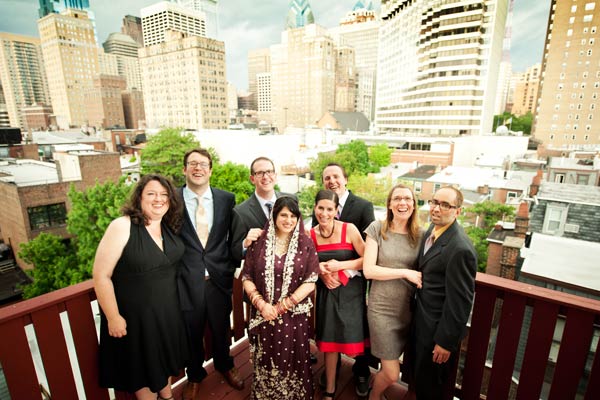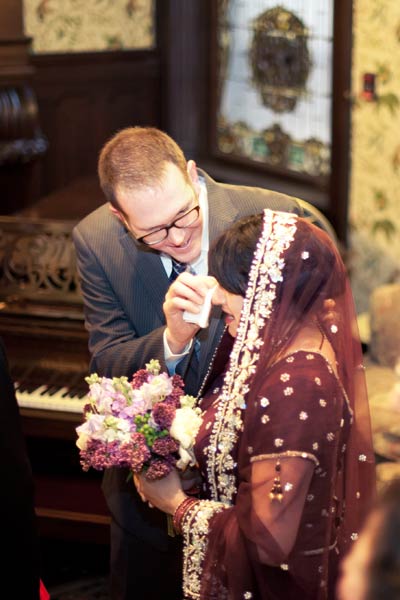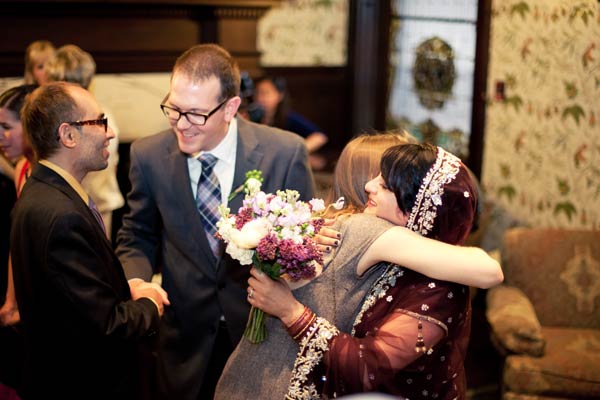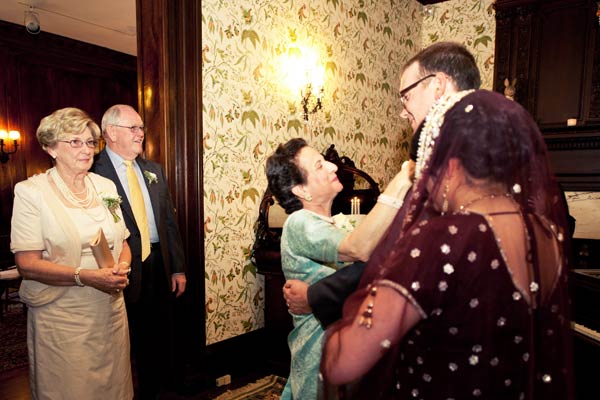 Did you have any 'issues' with the small guest list from friends and family? If so, how did you address them?
I'm really surprised and very happy that we didn't have any trouble. Maybe it's because we are both in our mid-30s and this isn't the most exciting or unexpected thing to happen.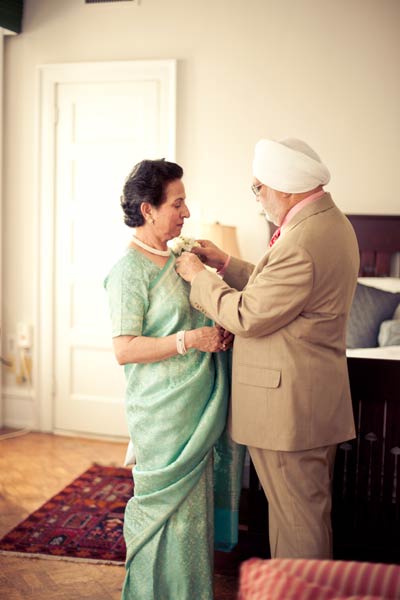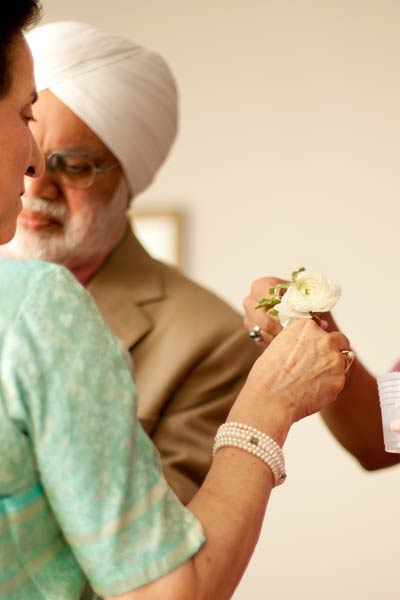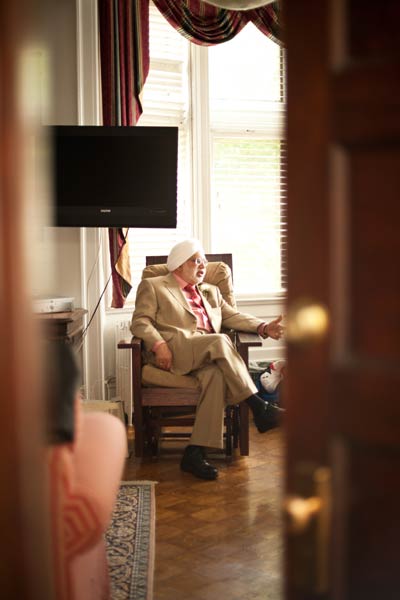 What were the highlights of the ceremony?
The ceremony was all of 4 minutes. I think the whole thing was the highlight!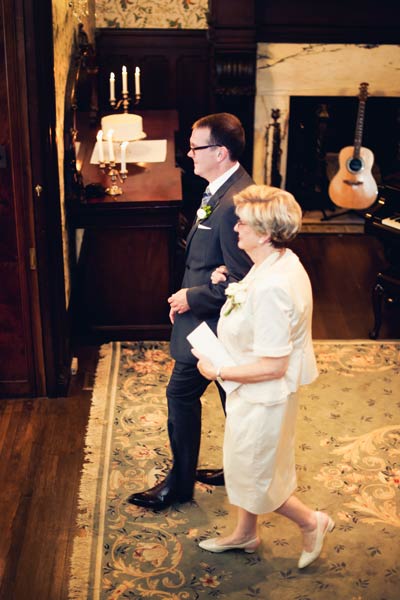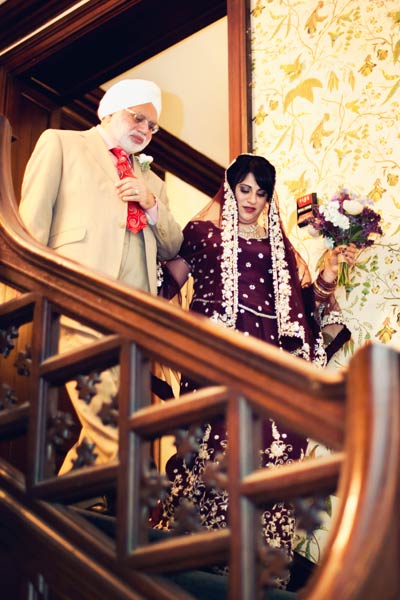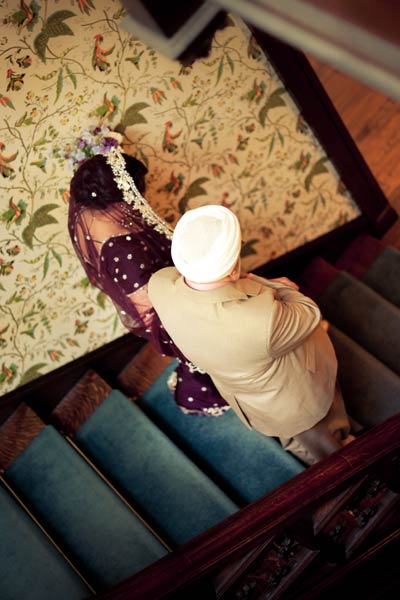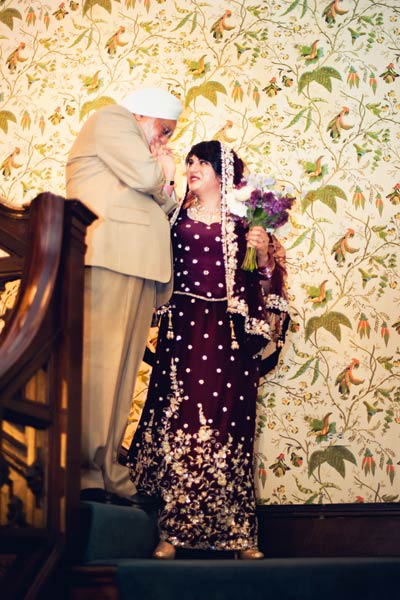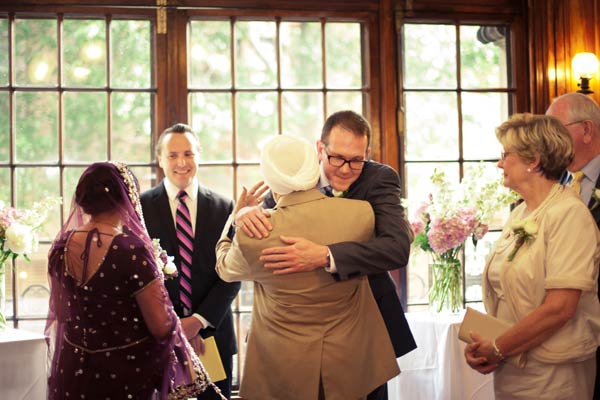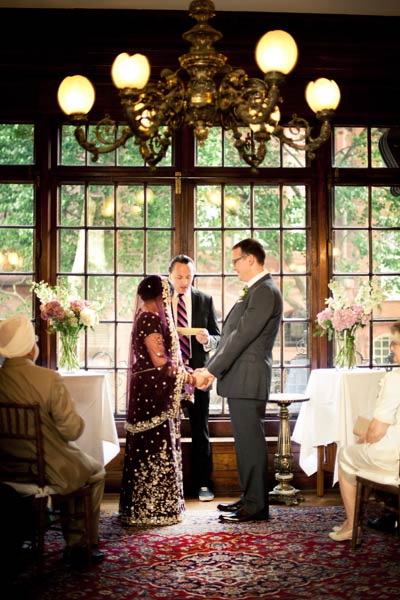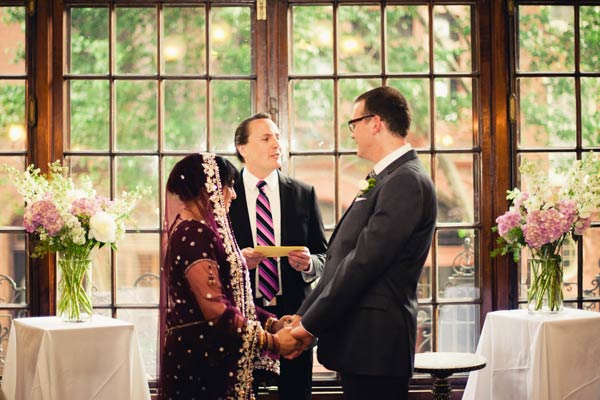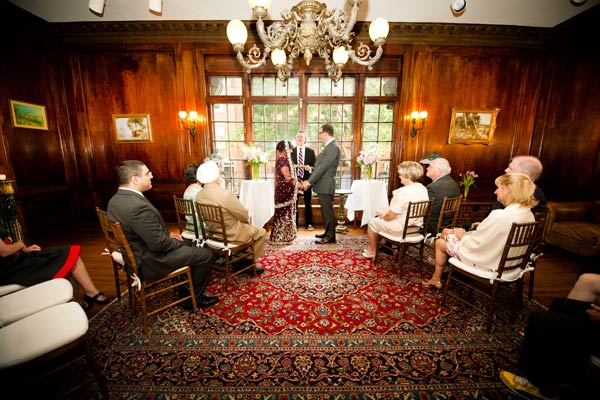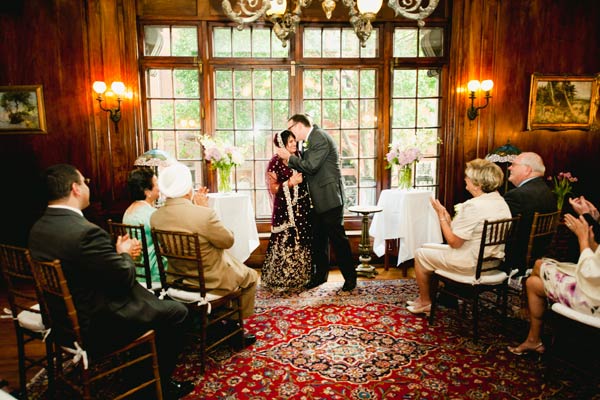 What were the highlights of the reception?
Being able to spend quality time with our parents, and everyone who was invited. We remember conversations, we remember being there and we remember feeling so thrilled and excited and present. Cutting the cake was funny, it was difficult and I was really terrified of messing up. It felt like it took us forever to get the first piece cut.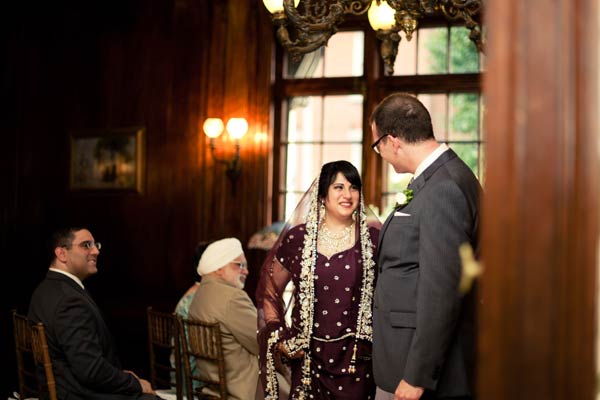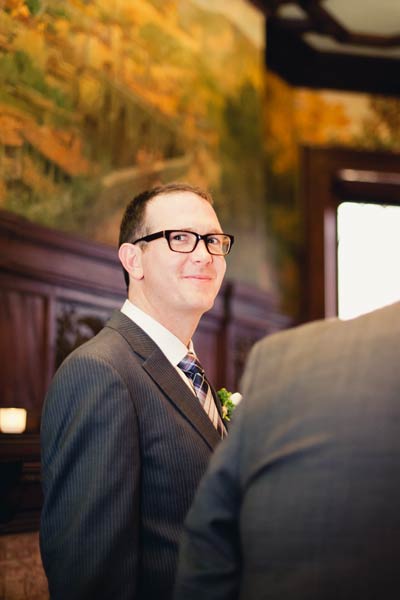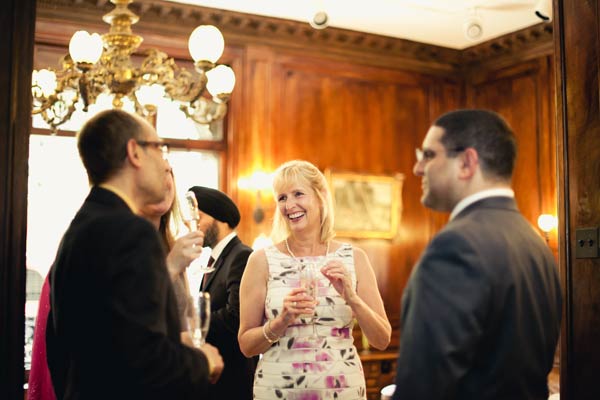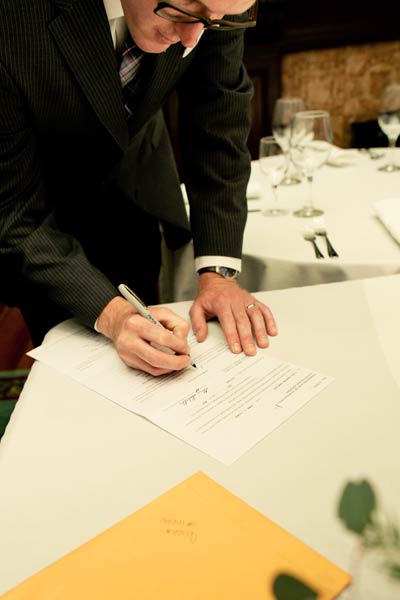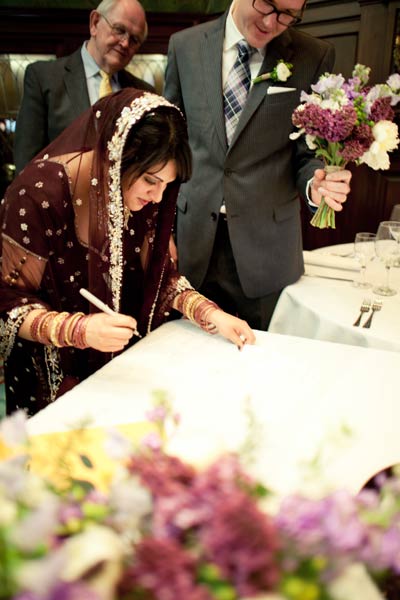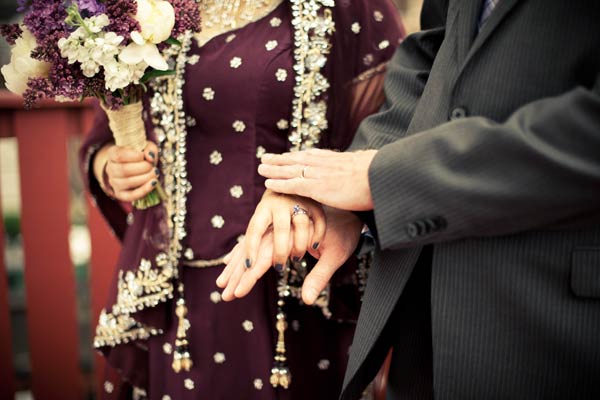 What was the best thing about having an intimate wedding?
Remembering details about the whole day– the whole experience, really.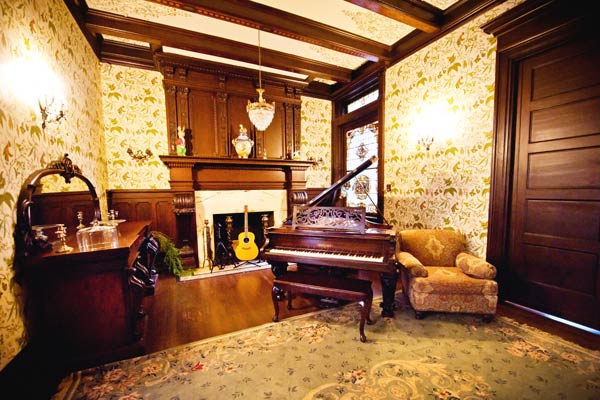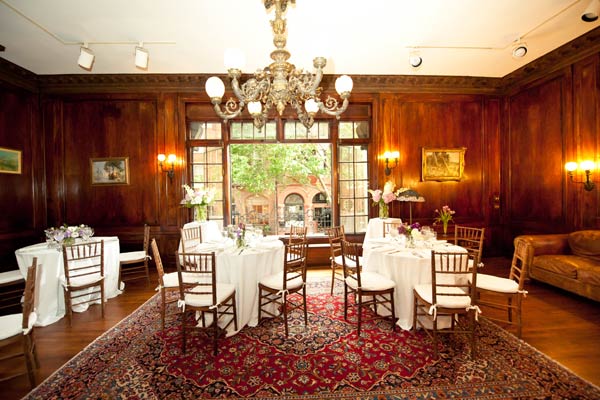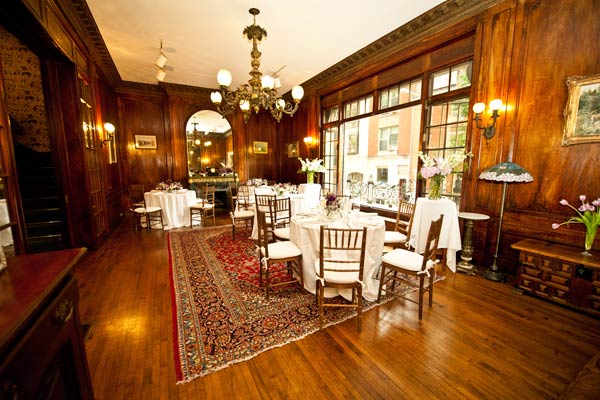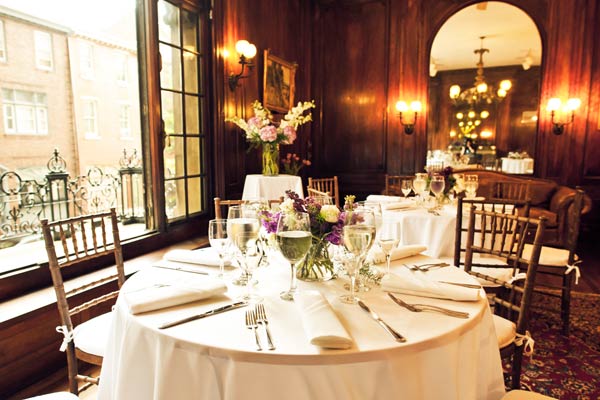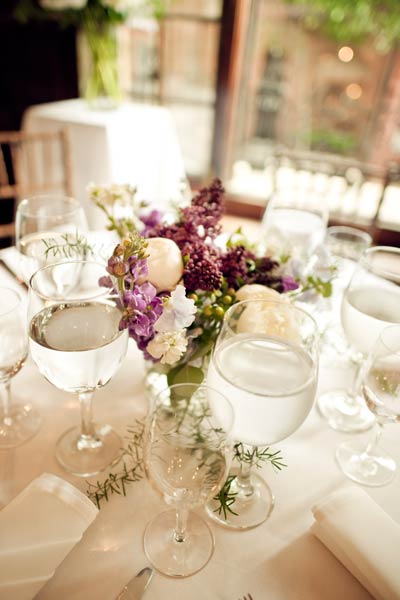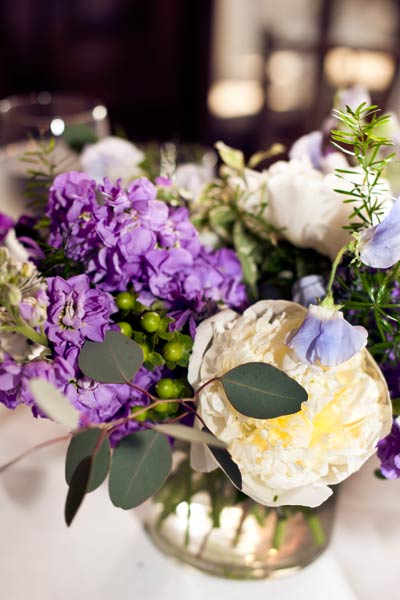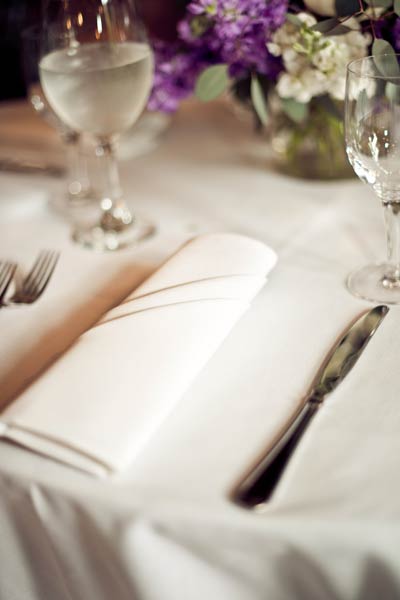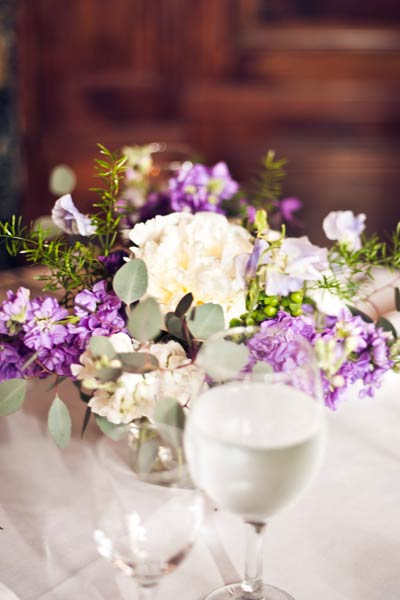 What advice do you have for couples who are considering an intimate wedding?
Honestly, if you're even flirting with the idea, do it. You keep your sanity and you don't necessarily have to max out a credit card.
Vendors:
Wedding Photographer: Modern Flare
Ceremony and Reception Venue: Lippincott House
Caterer: B Smith Catering
Wedding Cake: Whipped Bakeshop
Custom Made Wedding Dress: Gorgeous Studios
Flowers: Poppy
Wedding Invitations: Paper on Pine
Hair and Nails: Juju Salon