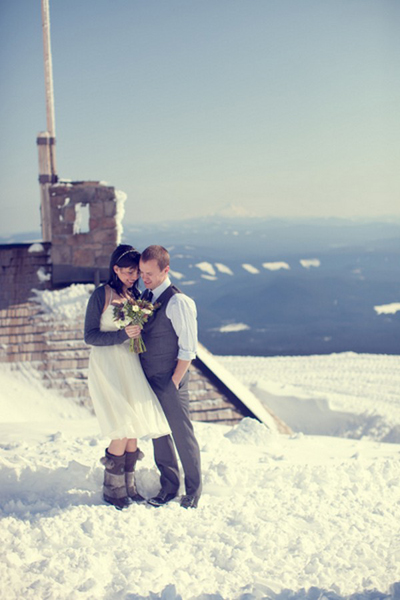 Veronica, 27 & Grant, 30
Timberline, OR
Wedding Date: April 22, 2011
Number of Guests: 22
Wedding Cost: $14,000
Wedding Ceremony Location: Silcox Hut, Timberline OR
Wedding Reception Location: Silcox Hut, Timberline OR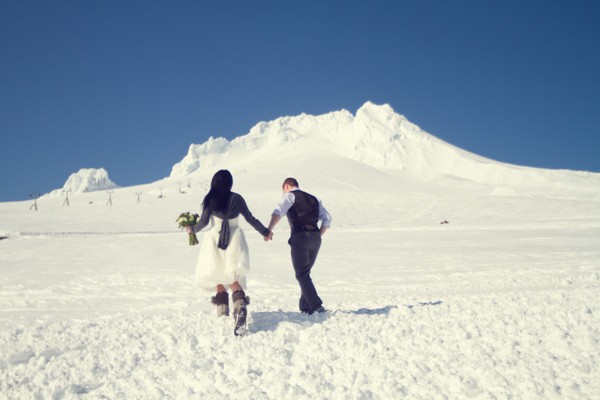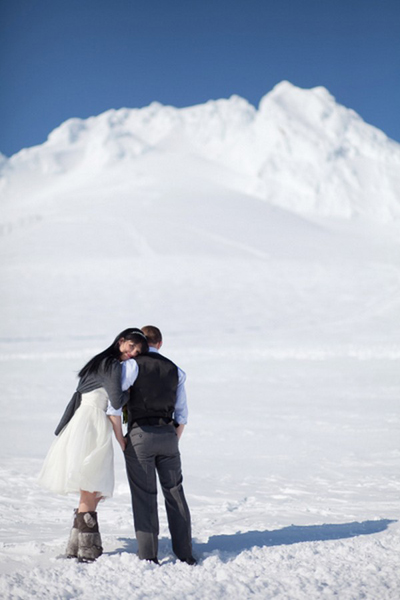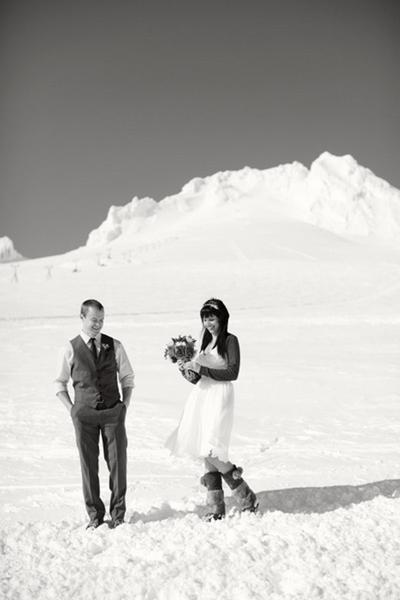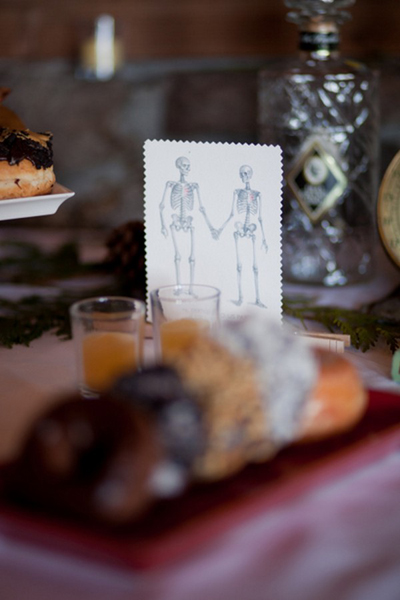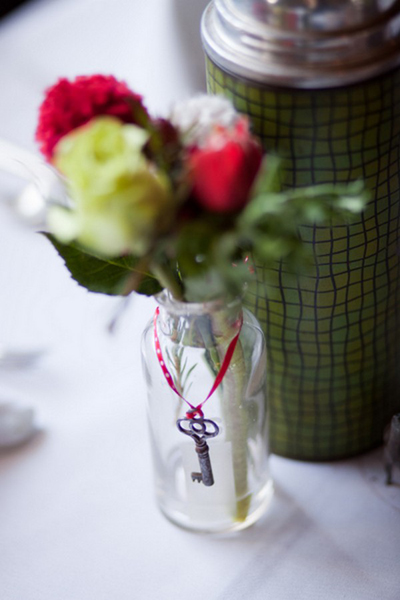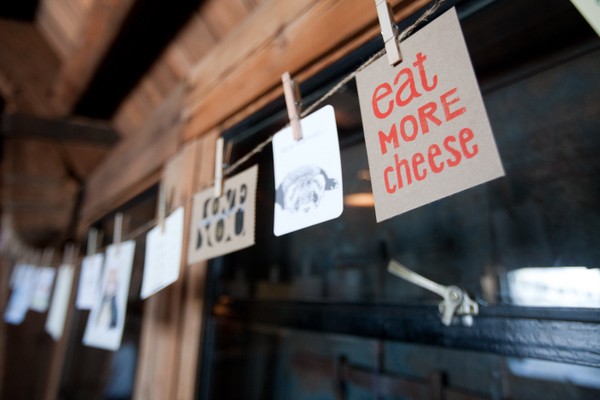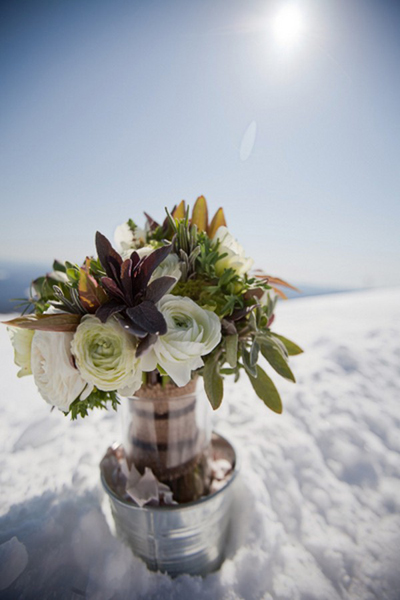 Why did you have an intimate wedding?
We considered eloping, but thought it was important to share the day with our close friends and family, especially since we are both only children. Neither one of us is originally from Oregon, but we fell in love with it and were excited to get married there. We wanted to have a small, intimate wedding so we could spend time with and enjoy the company of the people that came. We love our family and friends and wanted our wedding to feel more like a party with a ceremony to kick it off than a formal event.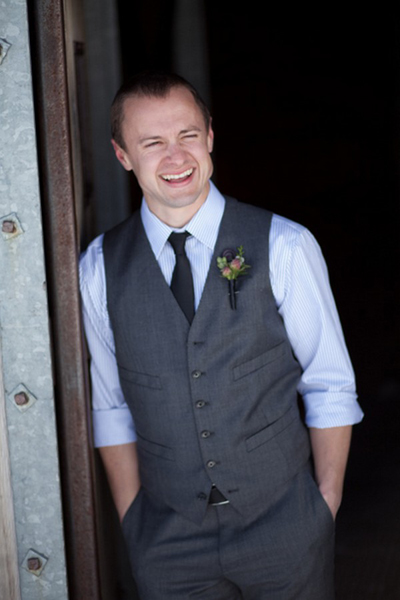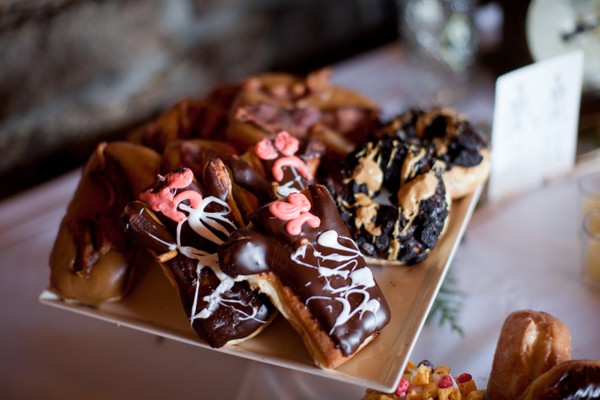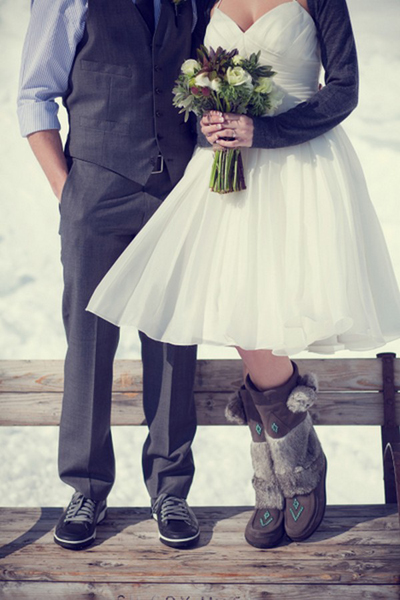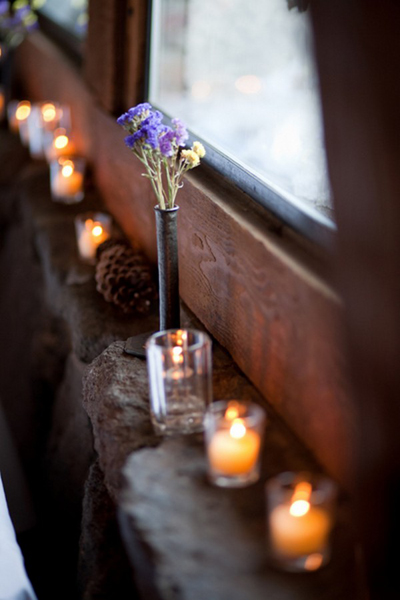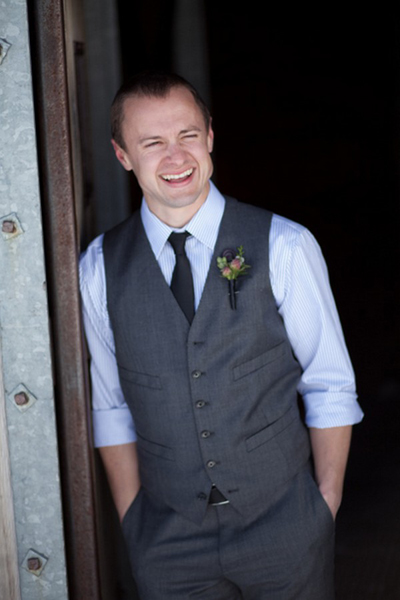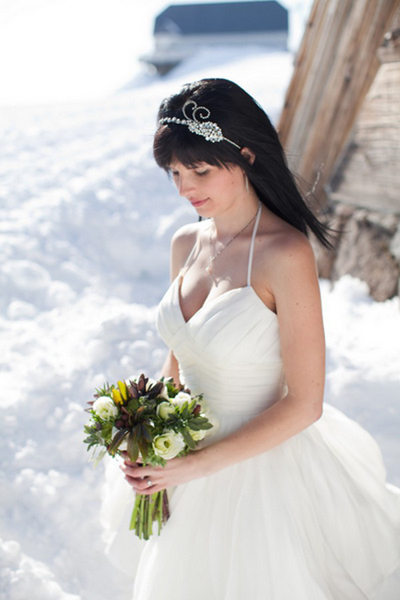 What are some of the challenges that you faced planning an intimate wedding?
The specifics of planning weren't that difficult. I was able to do pretty much everything on my own and had a great time doing it. I bought almost all the décor on Etsy, including vintage finds like thermoses that we used for vases and cake stands that we used to hold our many desserts. I also bought a bunch of different cards on Etsy that all had some sort of reference, however obscure, to our relationship. I cut these and hung them on two banners to span either side of the space.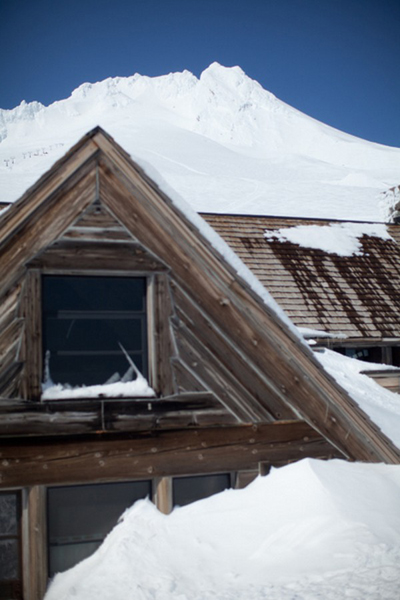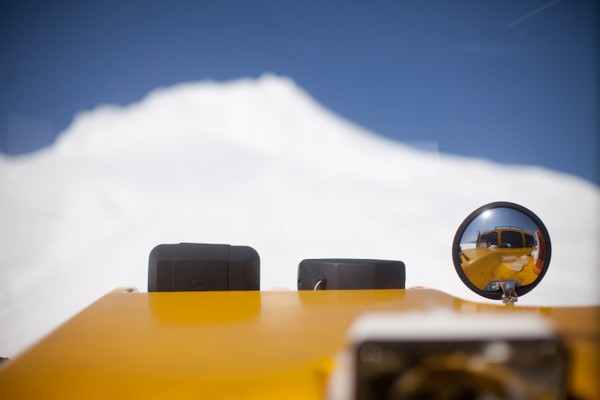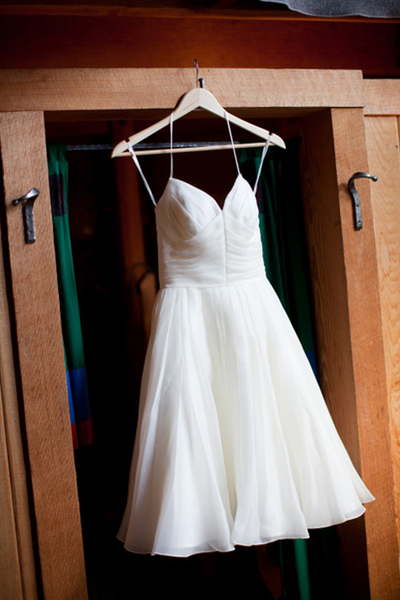 Was it difficult to pare down the guest list?
Not especially, with most people traveling and the space we chose only being able to hold a maximum of about 40 people.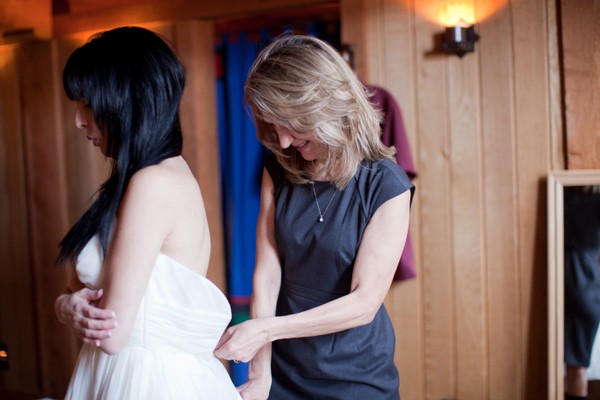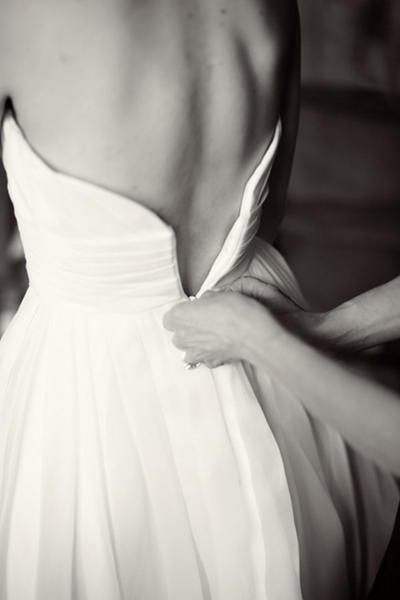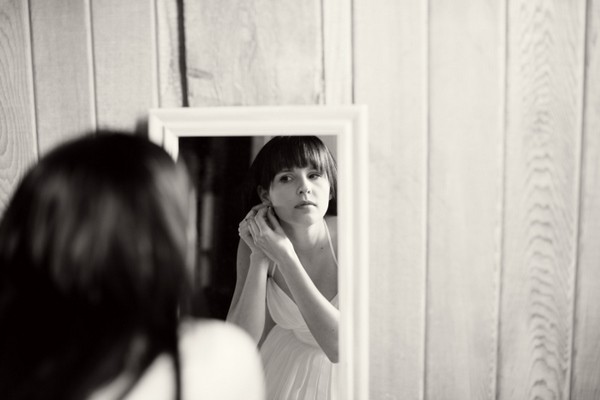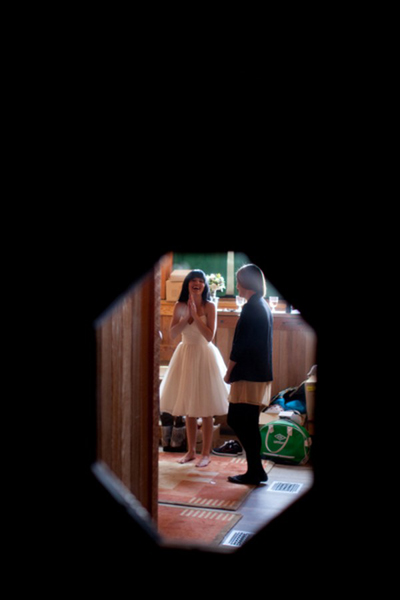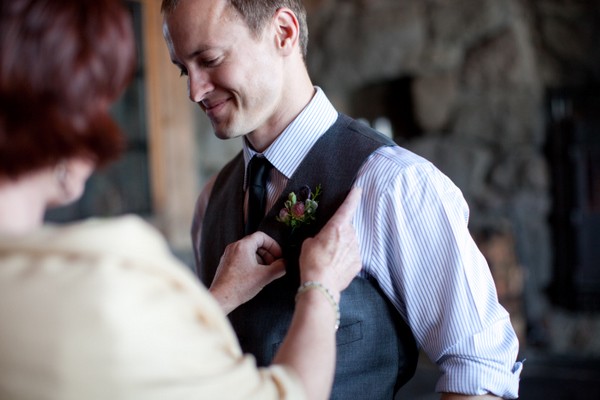 Did you have any 'issues' with the small guest list from friends and family? If so, how did you address them?
We didn't invite my grandparents, both knowing that they wouldn't be able to make it. In retrospect, we probably could have extended them an invite to them to make them feel more included.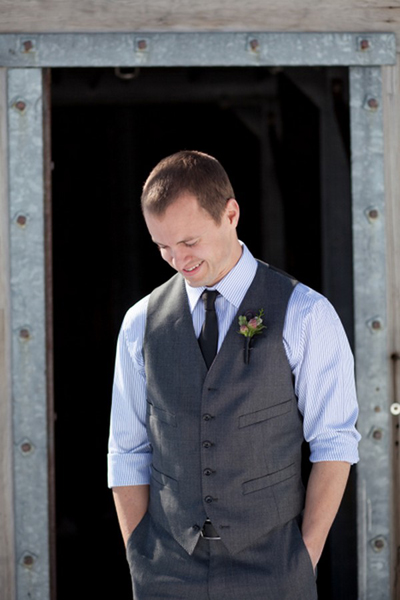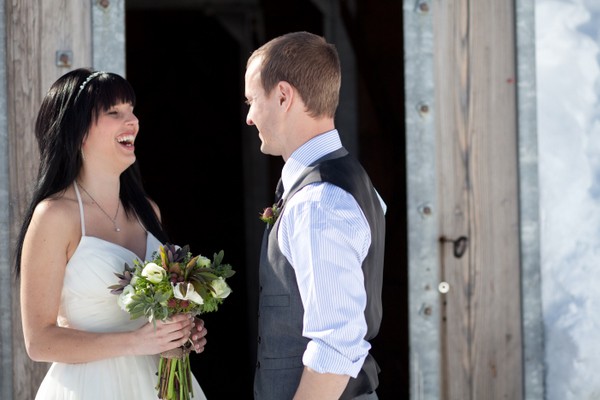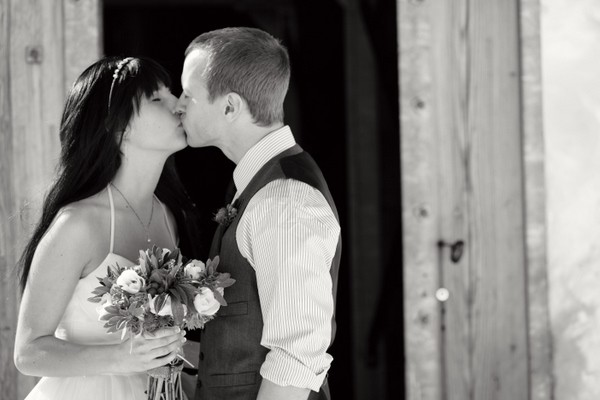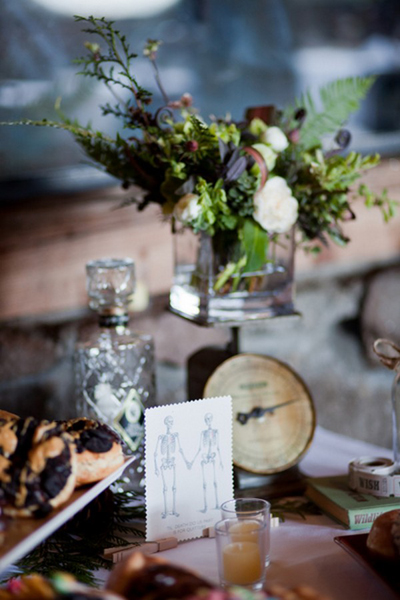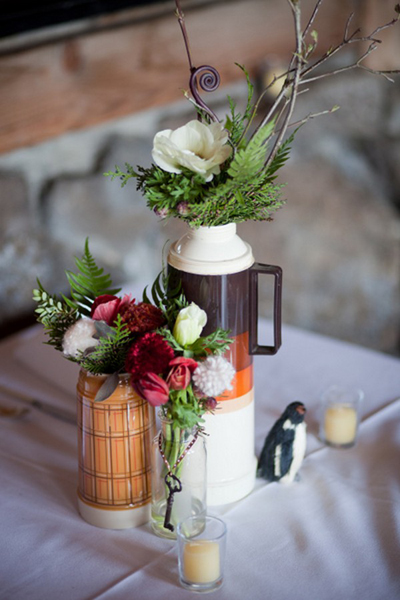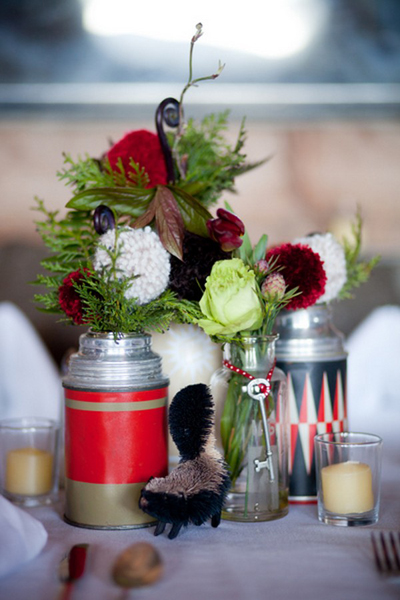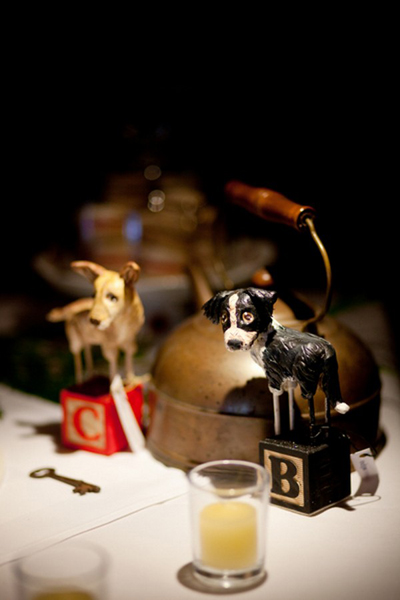 What were the highlights of the ceremony?
On the day of the wedding I woke up and the sky was cloudless and blue – an incredibly good sign for April in Oregon. The whole day was a highlight, but it was the combination of traditional and non-traditional that I remember most. We rode up to our wedding venue in snowcats, where we started decorating and getting ready. Having my dad walk me down the aisle to the man I was about to marry gave me butterflies – and the memory still does. My uncle got ordained on the internet and officiated our ceremony. There wasn't a better person in our lives to have done it. It was the perfect blend of serious, funny and heartfelt.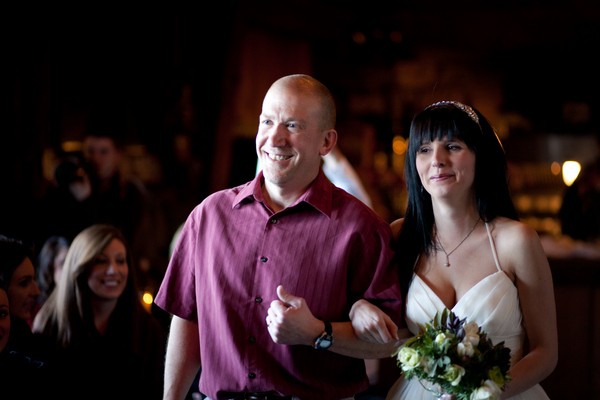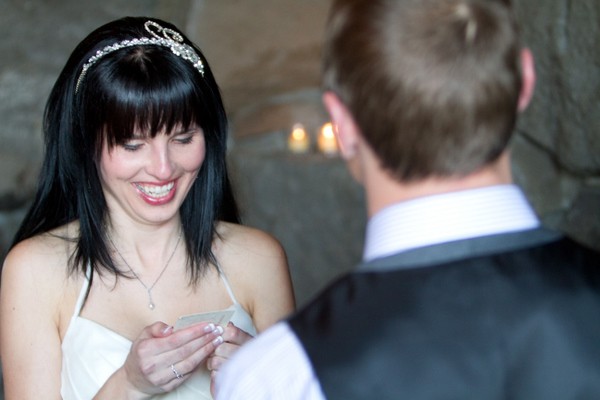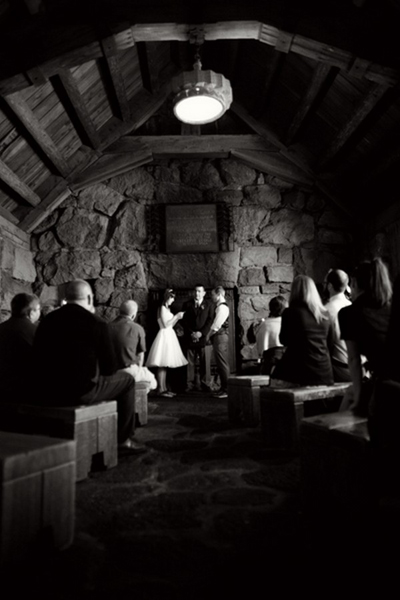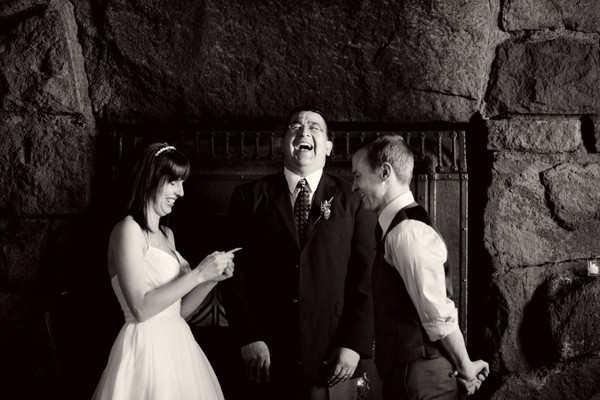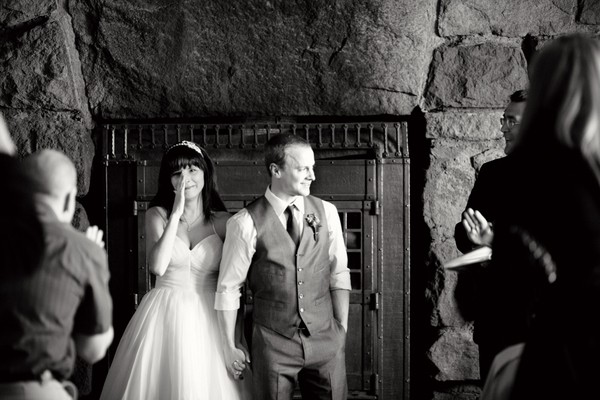 What were the highlights of the reception?
I had an amazing time at our reception. We had a cocktail hour when the tables were turned from the aisle formation into a dining set up. The food that Timberline catered was phenomenal and there were plenty of drinks to go around. We did toasts, told stories and laughed. There was an amazing feel of love and comfort the entire time. Grant made the playlist for the ceremony and reception and we only decided to do one dance together, which was the polka. We're both from the Midwest and met in Wisconsin and have less than stellar dancing skills. The polka suited our personality and allowed everyone to join in until collapsing in laughter.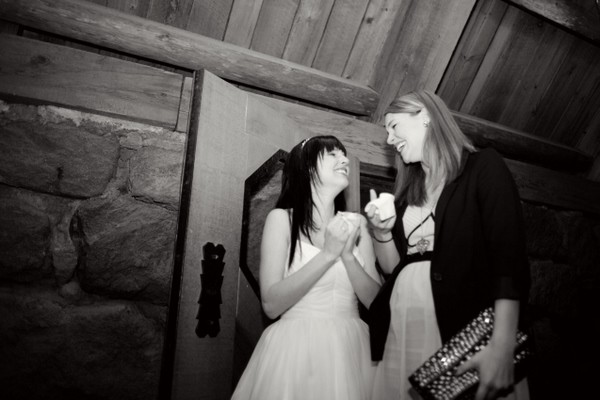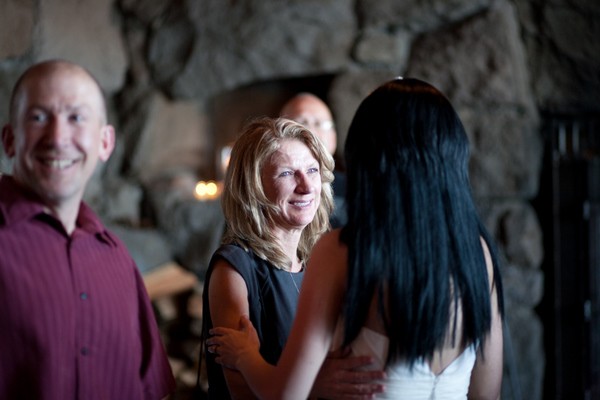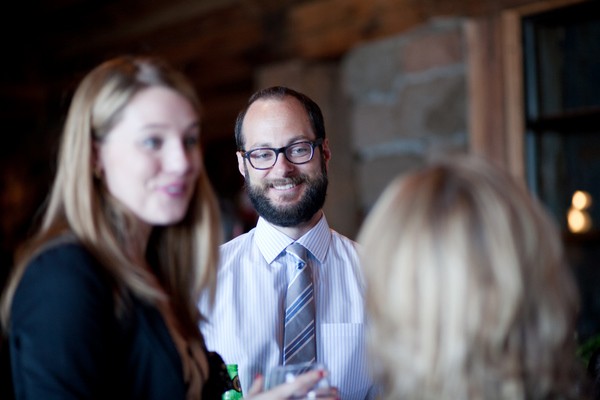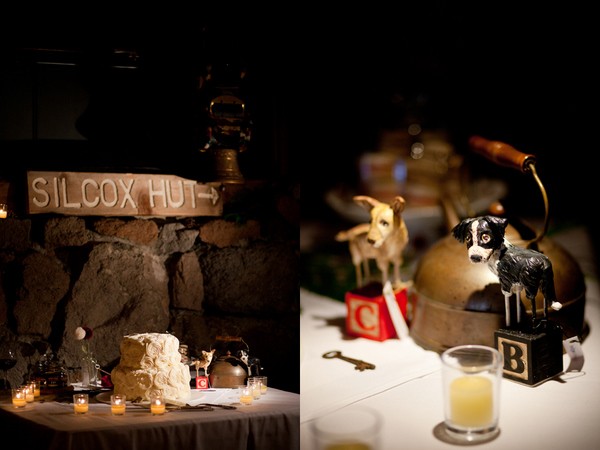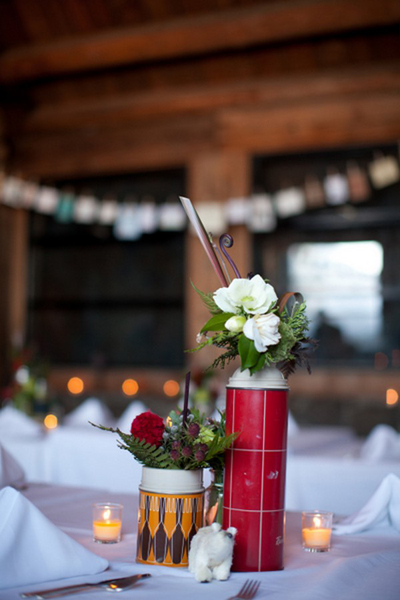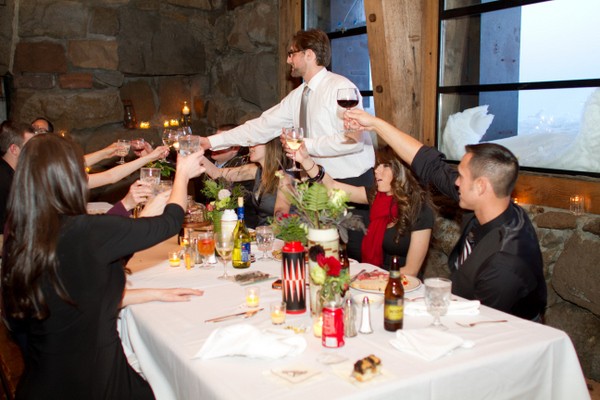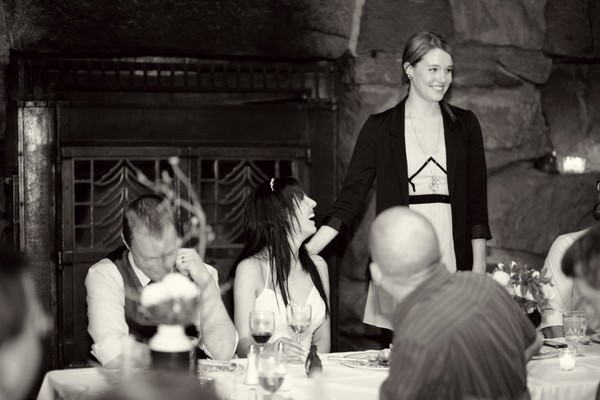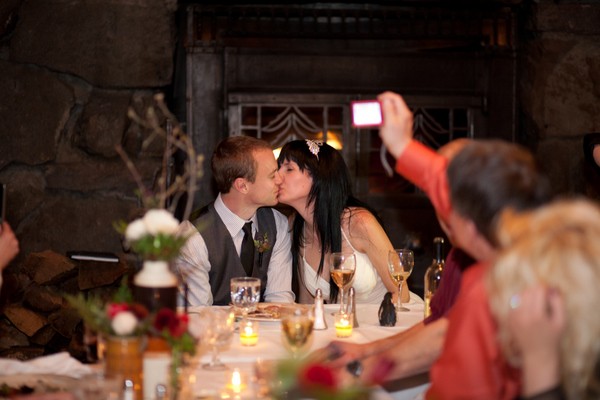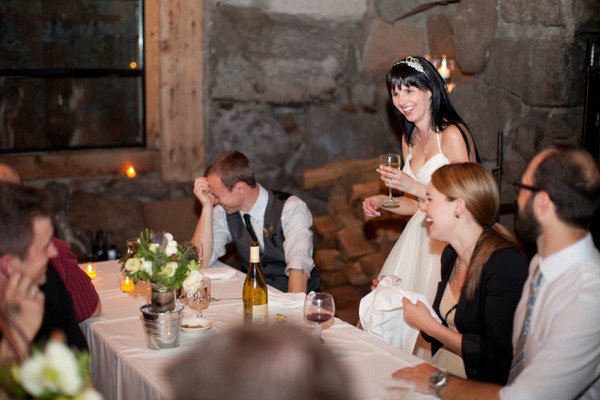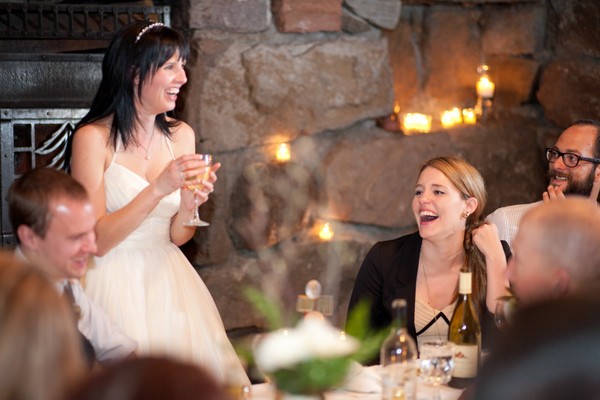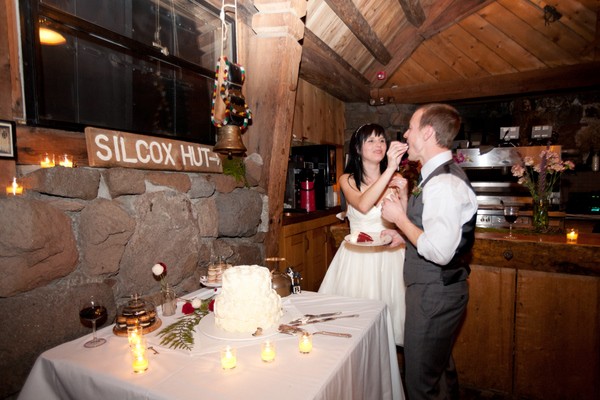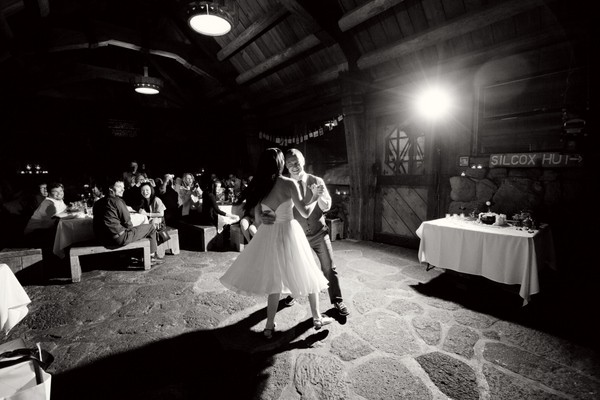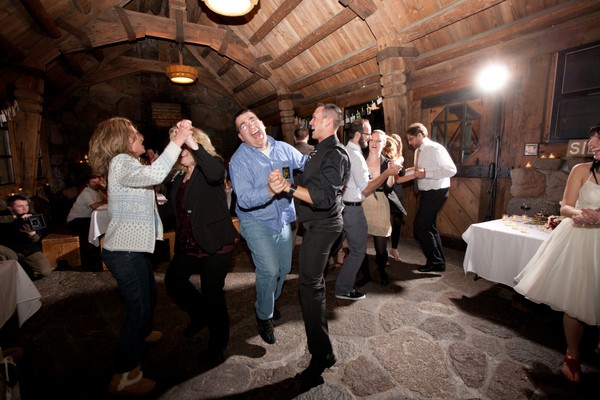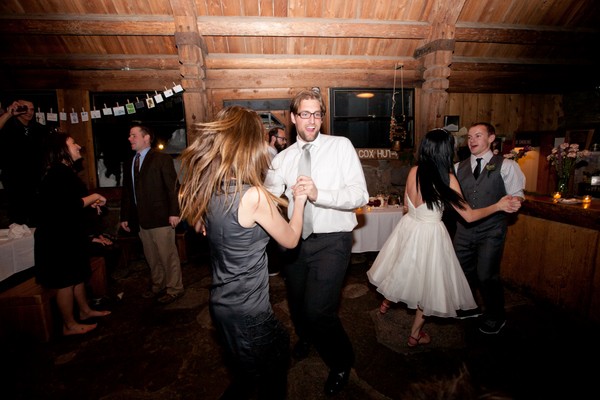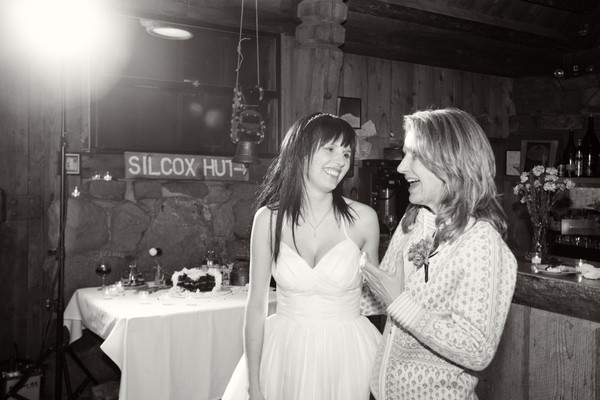 What was the best thing about having an intimate wedding?
Our day felt so special. I've never felt so loved, not only by my now husband, but by our families and closest friends. I was able to talk to everyone that came and everyone got along famously. I look back on that day and have nothing but positive memories. Having a small venue allowed me to focus on why I was there and why we decided to get married in the first place.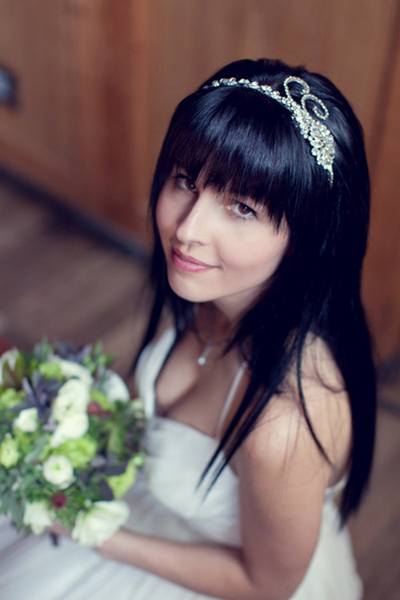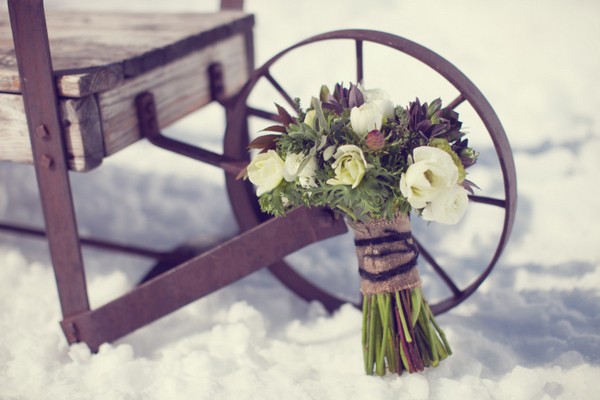 What advice do you have for couples who are considering an intimate wedding?
I absolutely would have an intimate wedding. The wedding should first and foremost be about the people getting married and having a smaller wedding lets you stay focused on that and on each other. An intimate wedding also allows you to share that day with the people that you love most.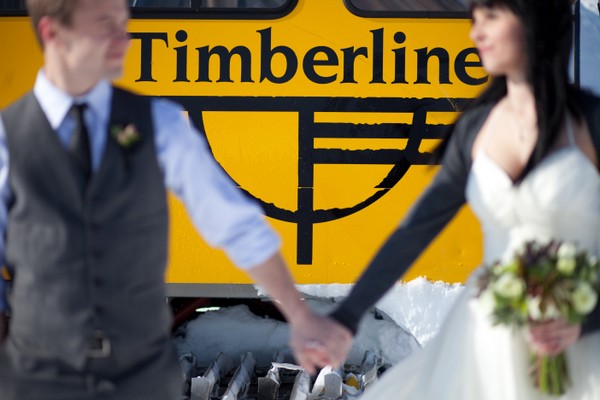 Vendors:
Photographer: Jessica Watson (Jessica was amazing, beyond amazing. When I look back at our wedding photos they evoke the same emotions that I had on that day. The happiness and love are captured perfectly. When having a small wedding it's also so important that your photographer not only a great photographer but a great guest. We were lucky to have Jessica shoot our wedding and are looking forward to working with her again for any major life events (she does great maternity and newborn shoots … not in the market for that just yet but some day)!
Wedding Venue and Catering: Timberline Lodge (Such a great location and the food was so good. People are still talking about our wedding food, I swear.)
Flowers: Punch Portland (Our flowers were beautiful and perfectly conveyed the overall design theme of the wedding. They incorporated yarn poofs that I made and used the thermoses for vases which also made them easier to transport up to the Silcox Hut)
Cake: JaCivas Chocolates (They did exactly what I wanted for my cake and it was beautiful and delicious, a win-win.)
Dress: Priscilla of Boston
Groom attire: JCrew