If you are considering an elopement, this Santorini destination wedding shot by IQphoto Studio might just send you packing!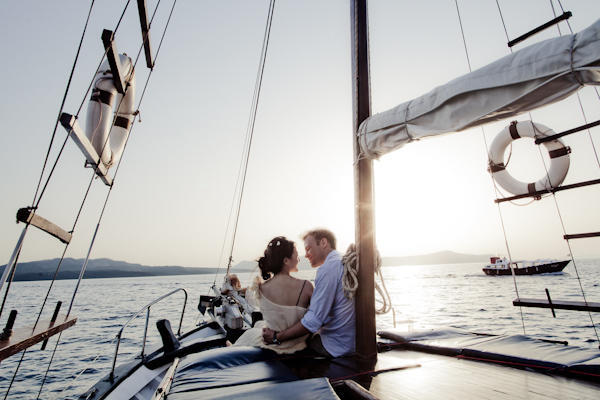 Zulan, 28 & Hans, 29
Location: Fira, Santorini, Greece (The couple lives in Denmark.)
Wedding Date: July 23, 2011
Number of Guests: 9
Wedding Cost: Around $17,200 US, excluding travel
Wedding Ceremony Location: Irini terrace
Wedding Reception Location: Sphinx restaurant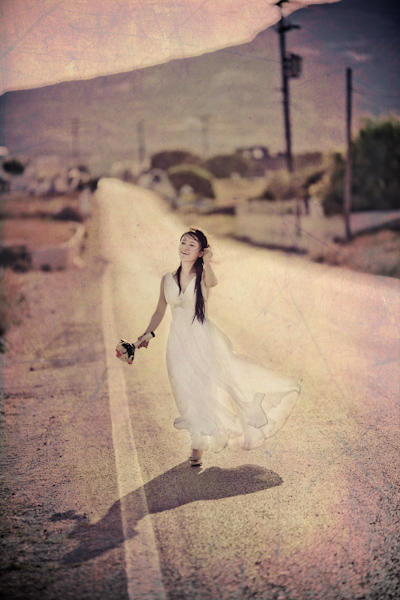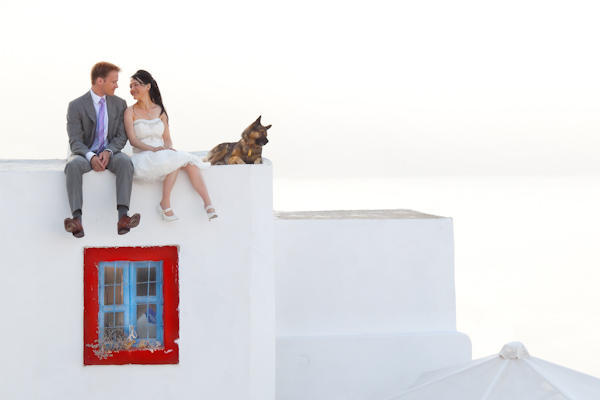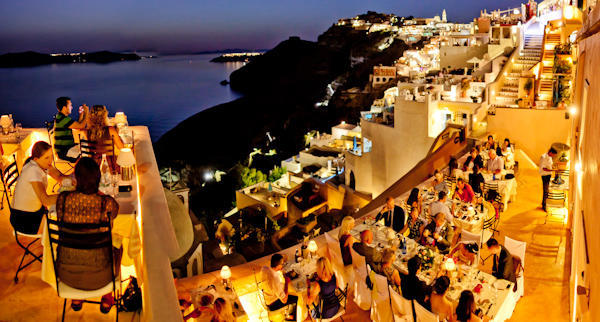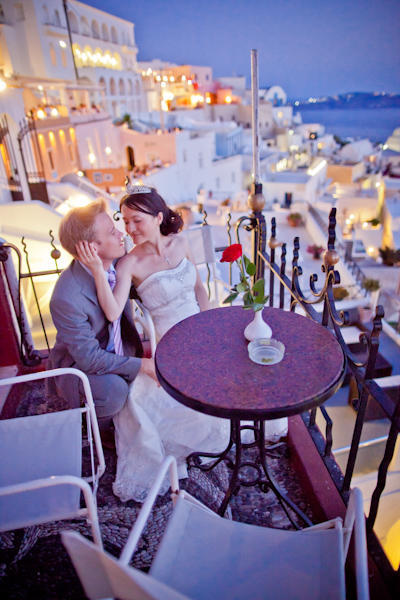 Why did you have an intimate wedding?
We didn't want to be stressed about the wedding procedures, the traditions (especially because our marriage is multi-cultural), and have too many people at our wedding.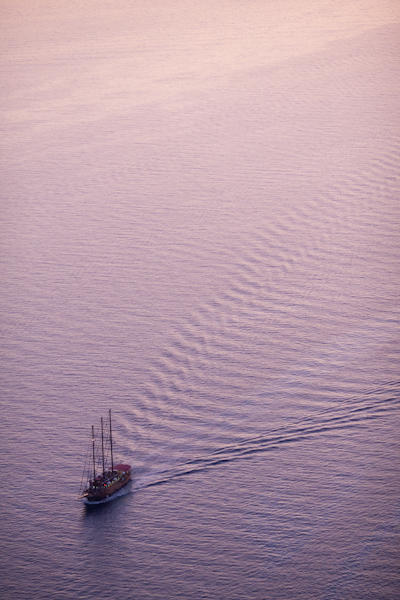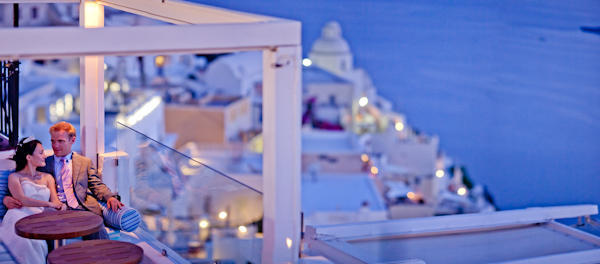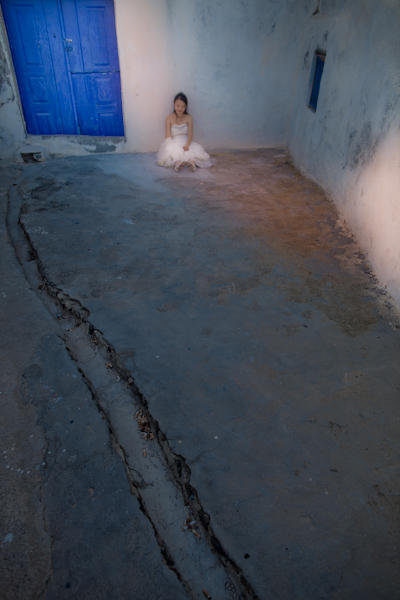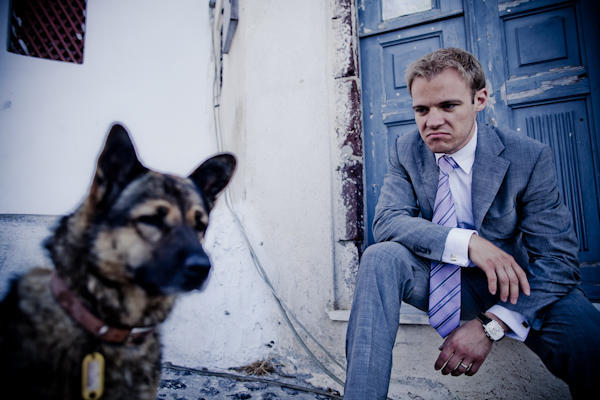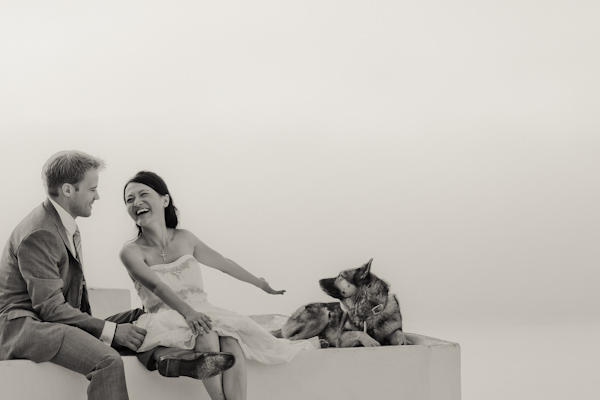 What are some of the challenges that you faced planning an intimate wedding?

We only had a few challenges. We used a local planner to arrange the wedding.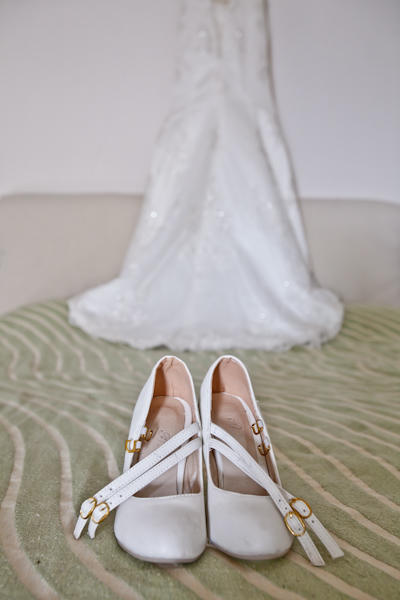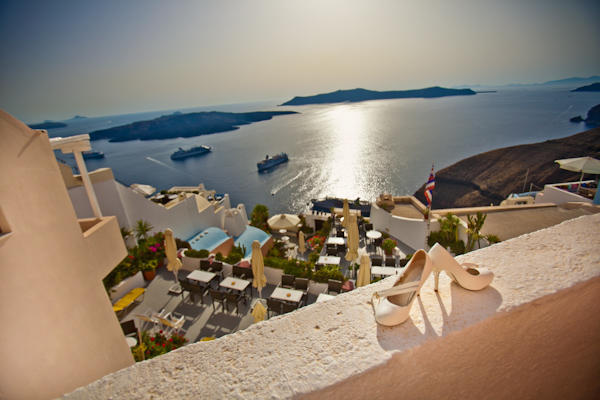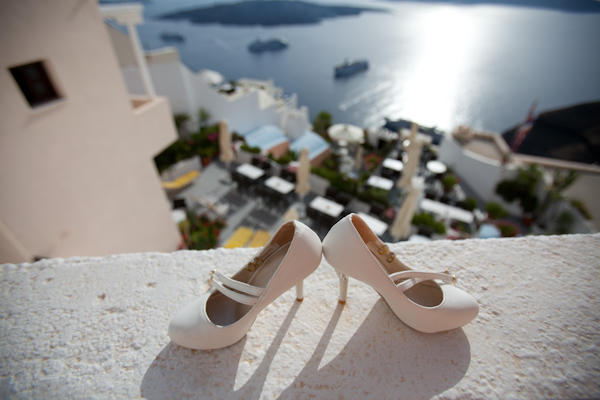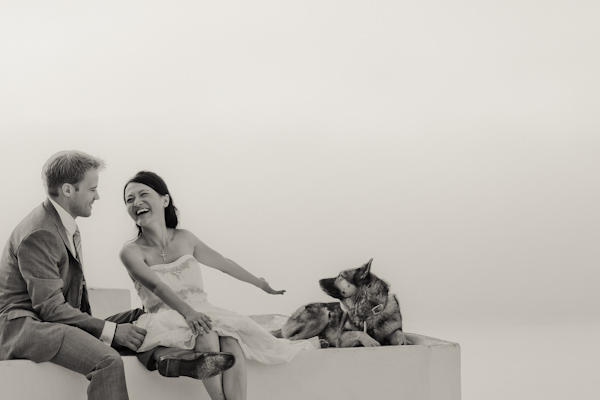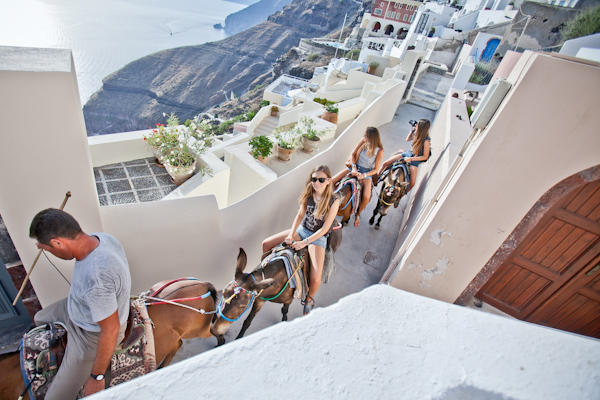 Was it difficult to pare down the guest list?

No not really. Few can find the time to fly to Greece to attend a wedding.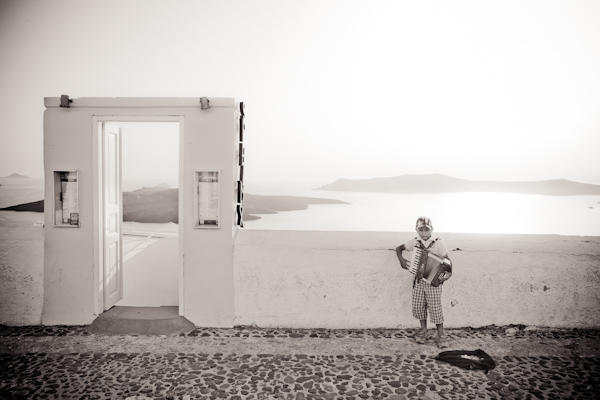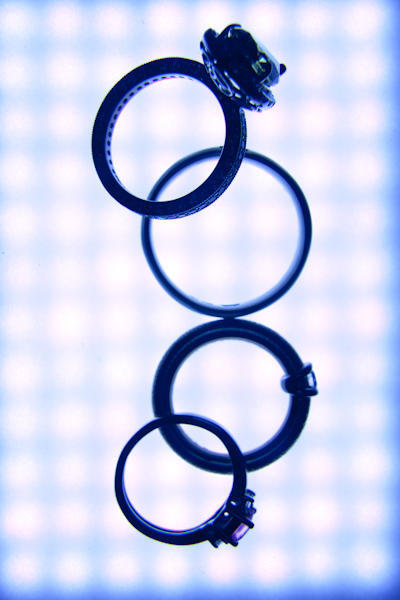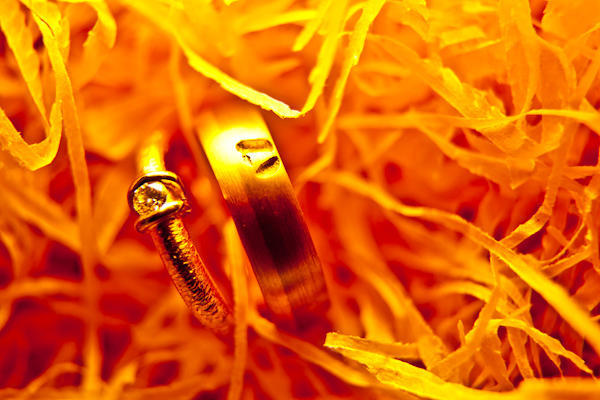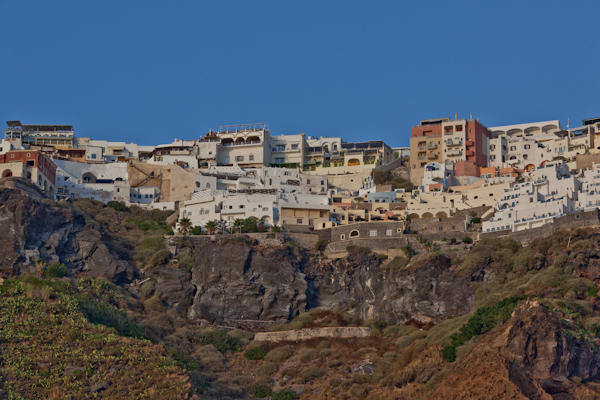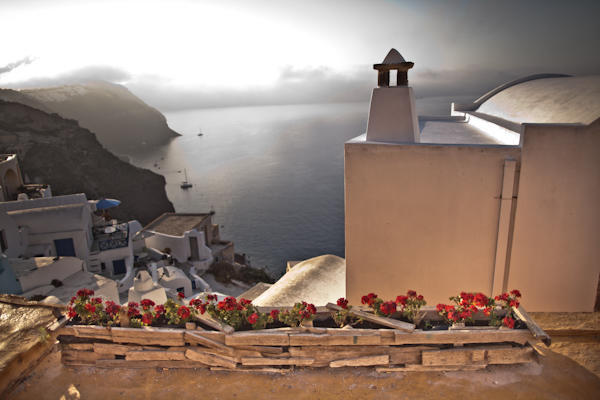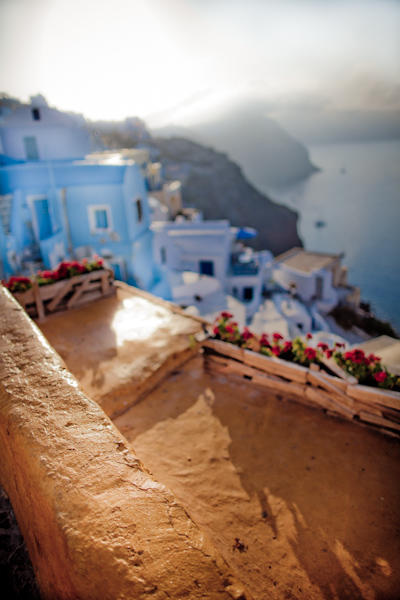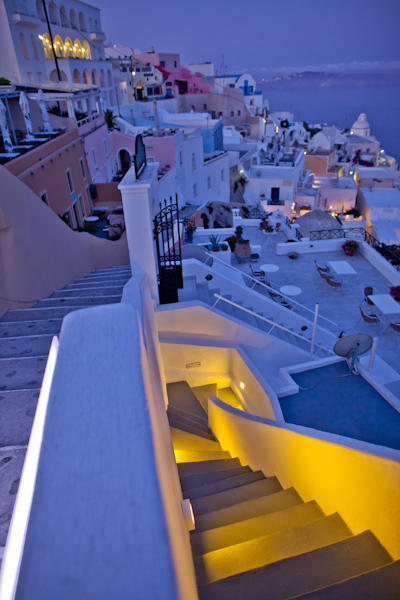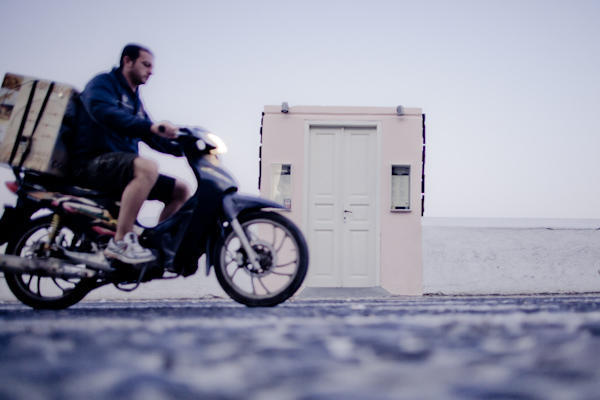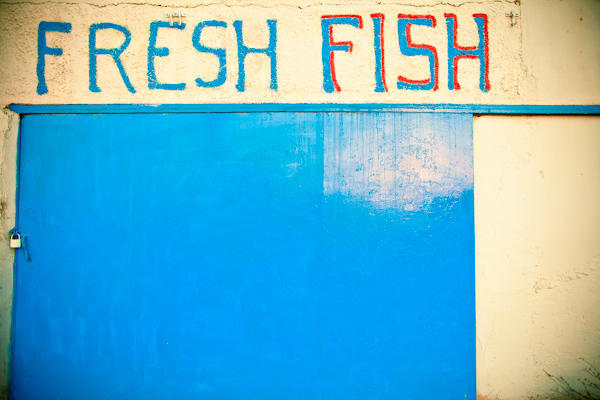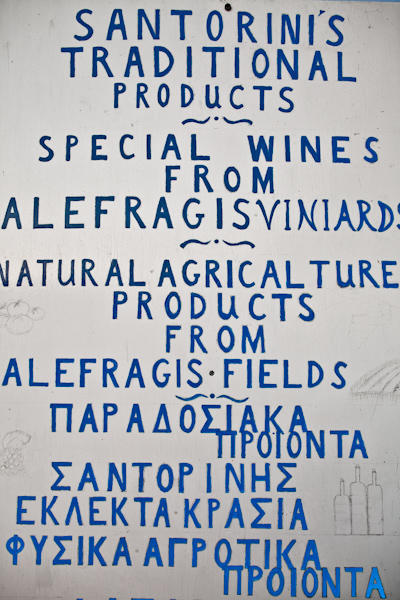 Did you have any 'issues' with the small guest list from friends and family? If so, how did you address them?
No. Some of our friends were simply not informed about our wedding until afterwards. The wedding was OUR party, and not our friends' party (or parents' party).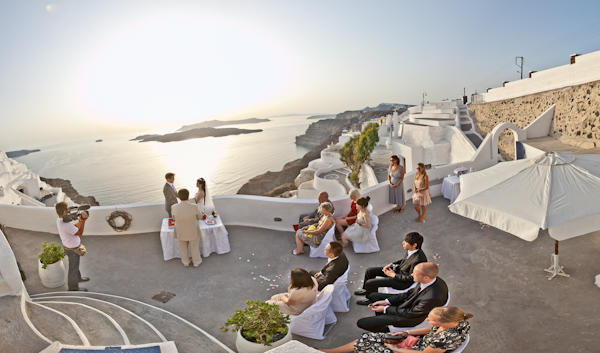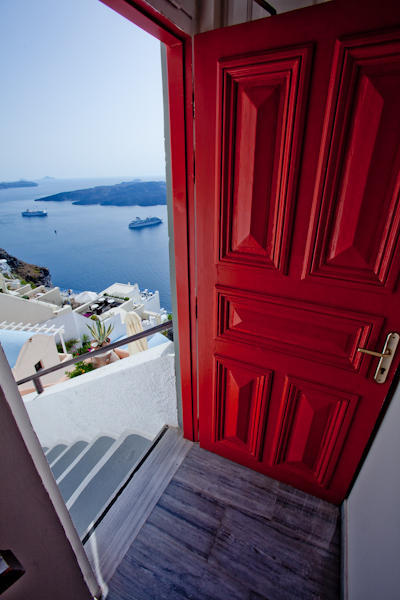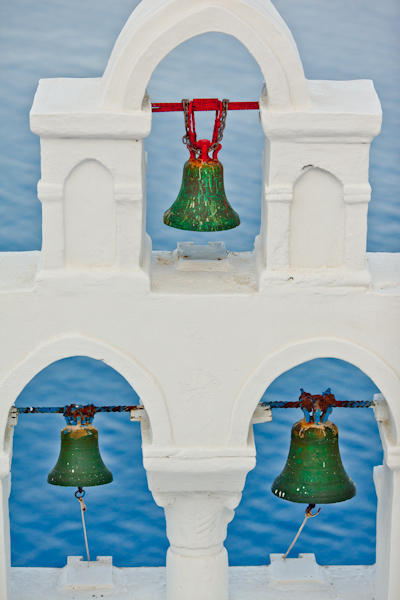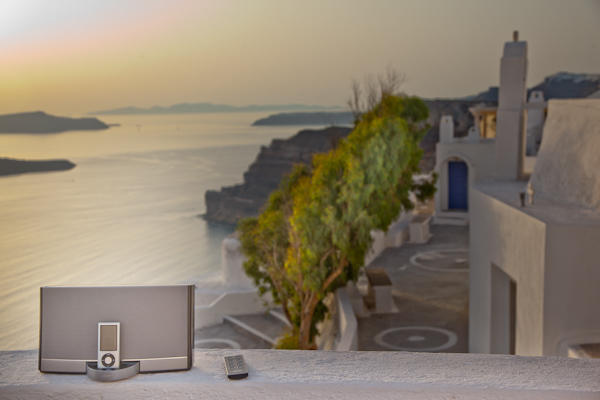 What were the highlights of the ceremony?
The sunset. We promised our love to each other at the moment of a beautiful sunset. Moreover, the people we care the most were present and enjoyed it together with us.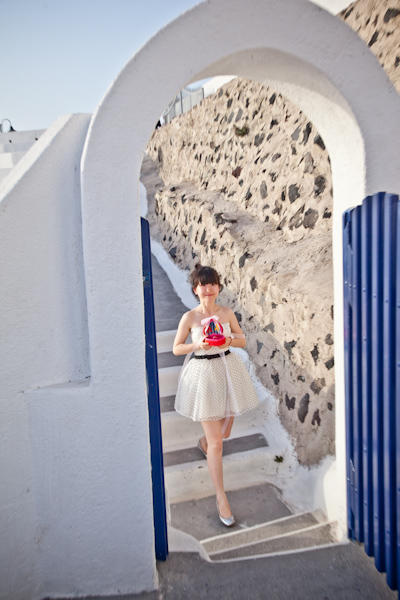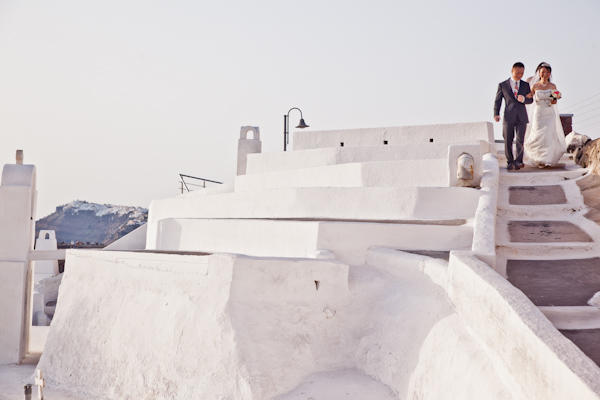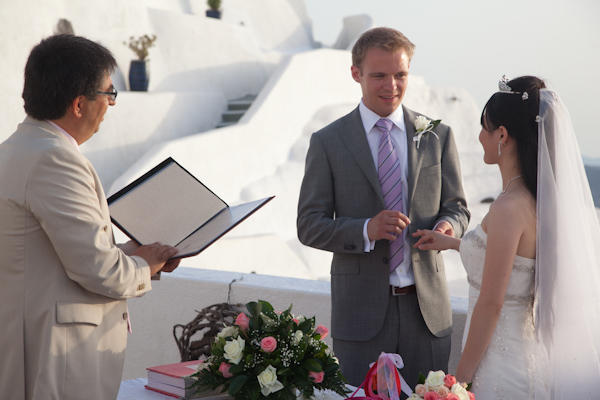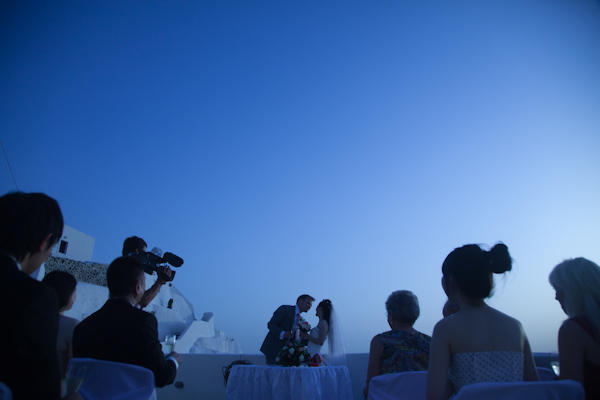 What were the highlights of the reception?

It was pure relaxation and all the guests seemed to enjoy themselves. Good food and wine also helped.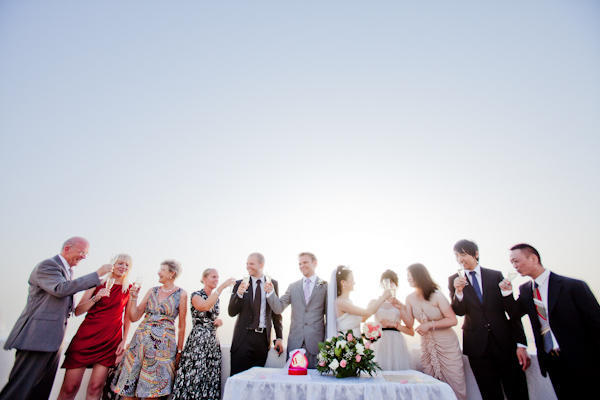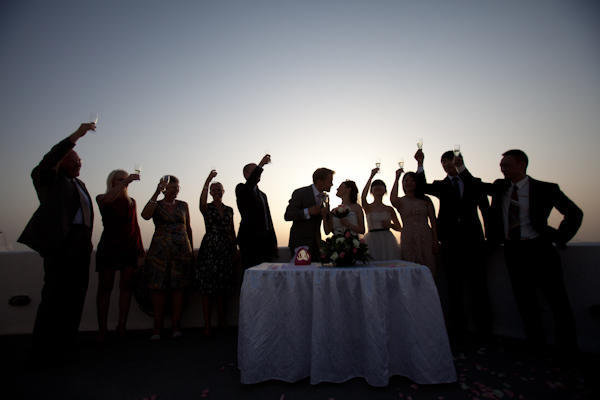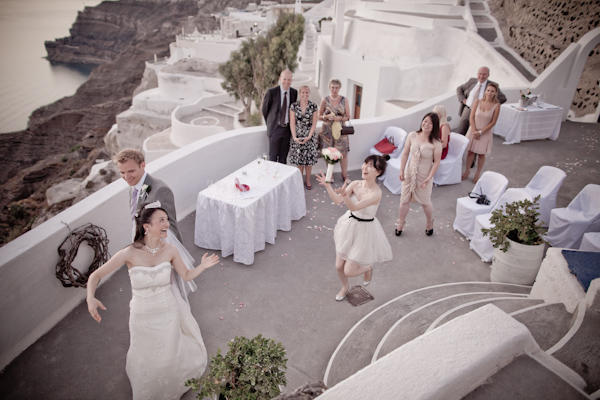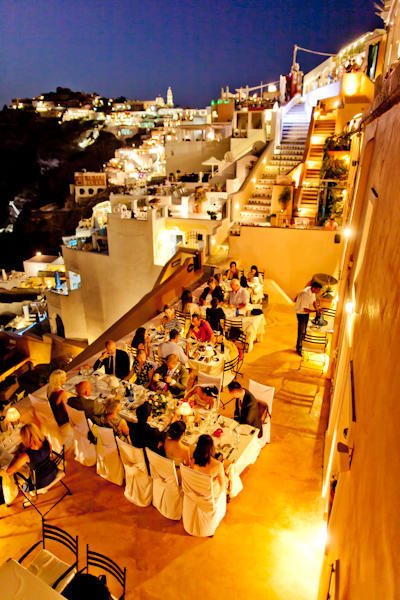 What was the best thing about having an intimate wedding?
Planning the wedding is much more simple for an intimate wedding. To have an intimate wedding is really about enjoying your day with the people you care for the most. Since you do not have too many people to take care of, there are less logistic and practical problems and it's so much more relaxing.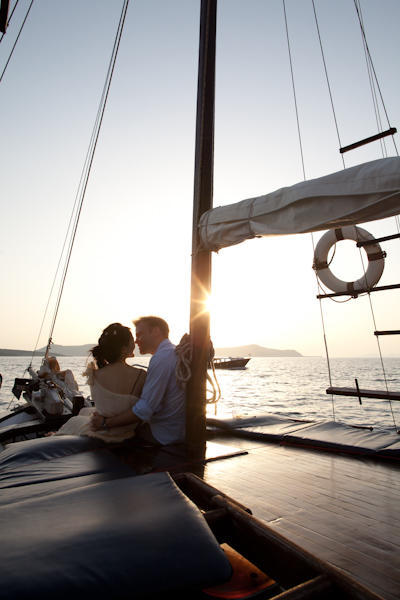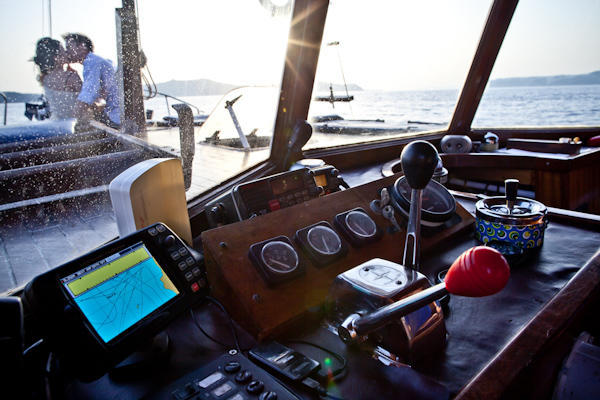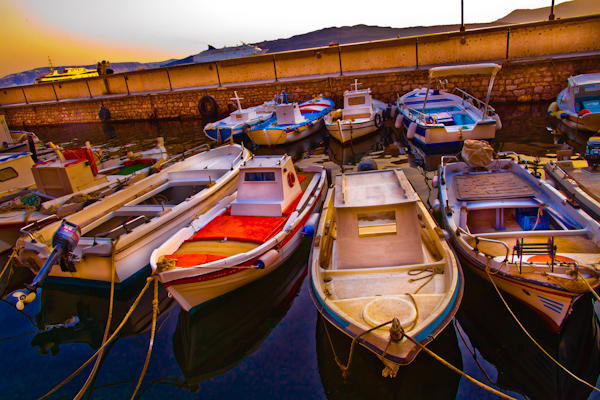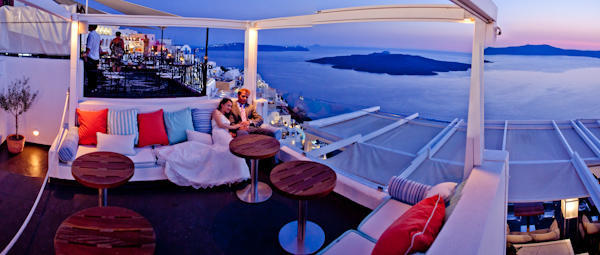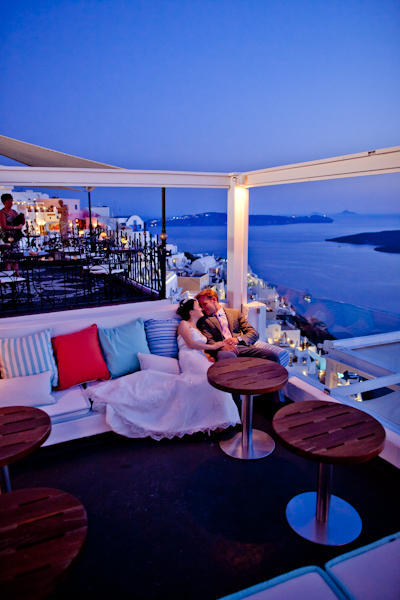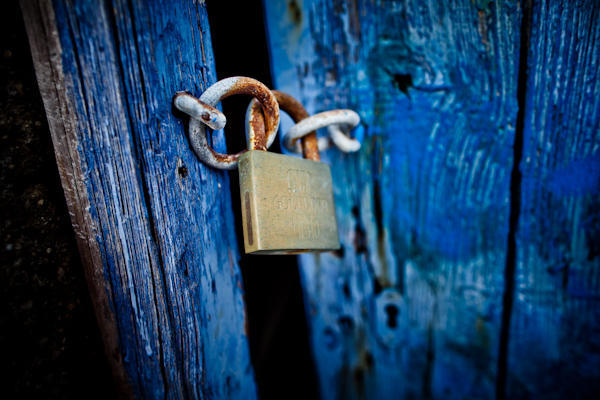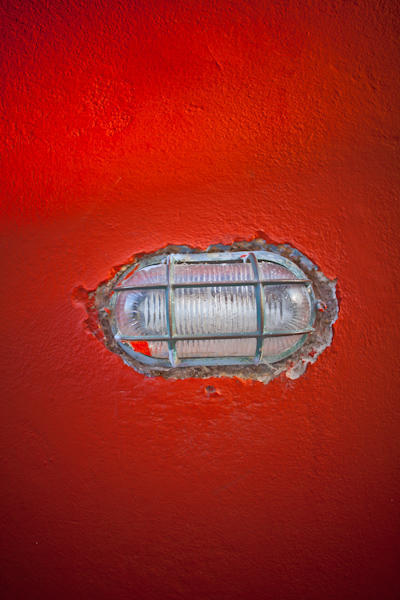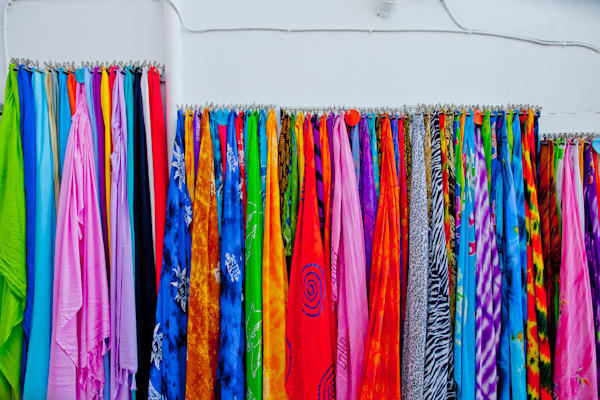 What advice do you have for couples who are considering an intimate wedding?

Communication and mutual understanding between the couple is very important. An intimate wedding at a place where both of you have never been is also very charming. It adds a special feeling.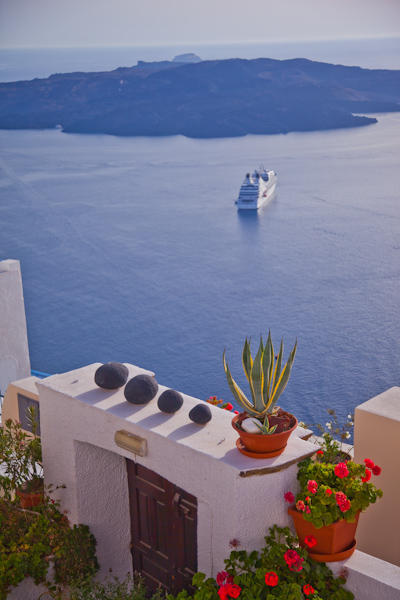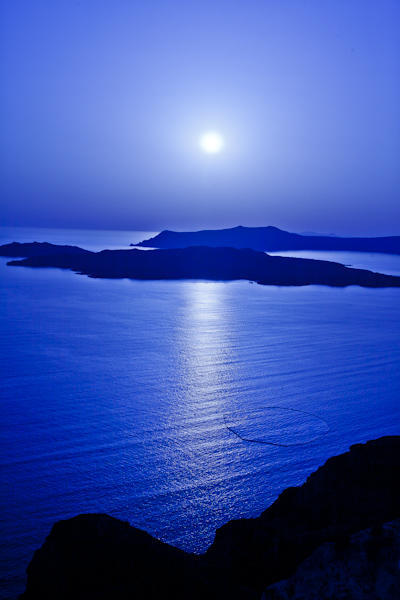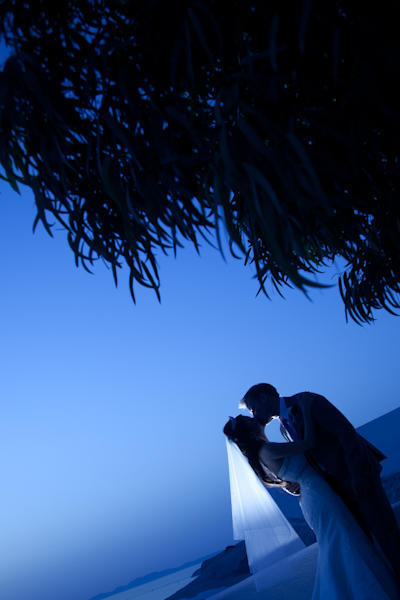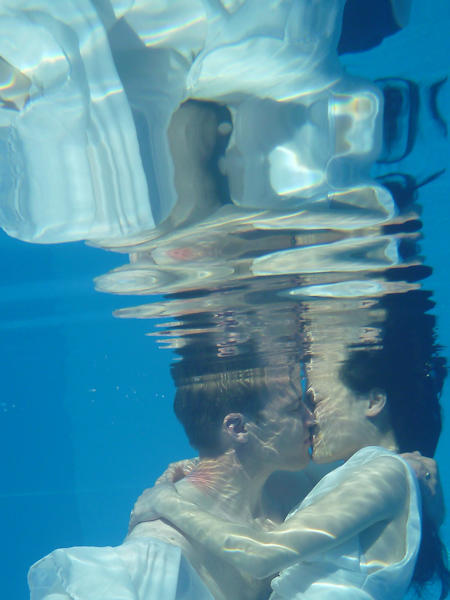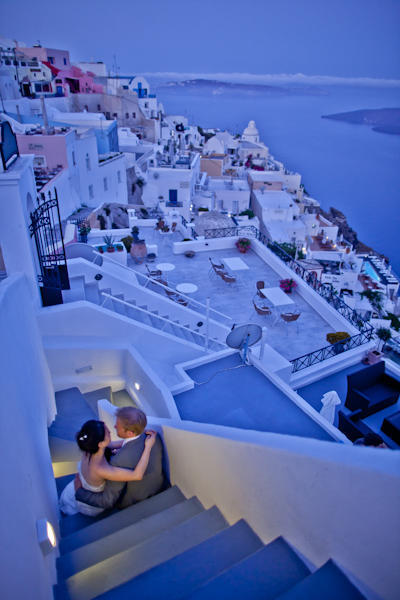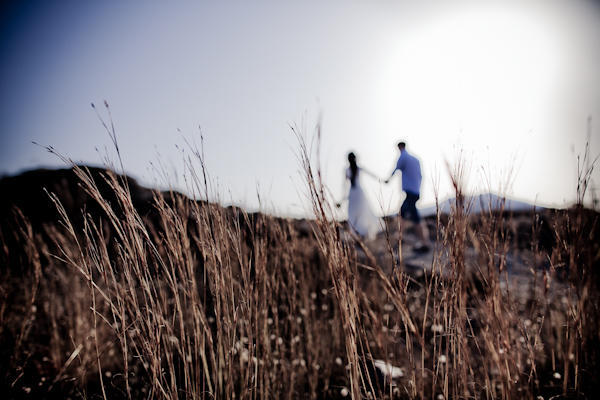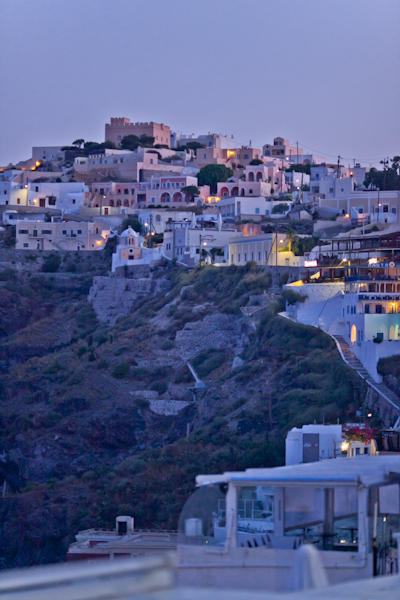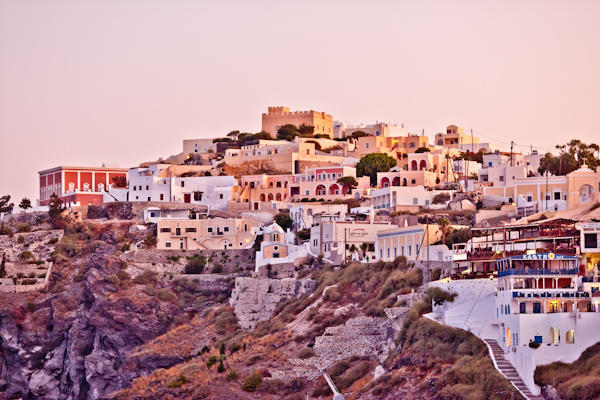 Vendors:
Photographer: IQPhoto (From the bride: Since we chose to have a small, intimate wedding in  Santorini, to have meaningful and nice photos of us enjoying our time around Santorini was very important. Joseph is a great photographer who helped tell our story with his photos. He knew where and when to take the most beautiful pictures of us enjoying our time in Santorini. His most important characteristic is that he always knows how to make you feel relaxed and comfortable in front of the camera, which is reflected in the pictures. Besides great photography skills, we were also amazed by his "interesting" equipment (underwater camera, different types of flash lights), which can be used to create the most beautiful photos in different environments.)