If you're like me and aren't into all the cutesy stuff that typical cake toppers are made of, you've probably dug through Etsy through all of the overwhelming cuteness to come up with one or two that you kind of like. C'mon! Here you are on Intimate Weddings because you're unique! You're looking for an awesomely distinct and memorable celebration. You're going to do things in a meaningful way, despite the sweet-nothing promises of huge guest lists and over-the-top weddings.
Well, I went on a hunt for you, dear readers. I hope you like the results.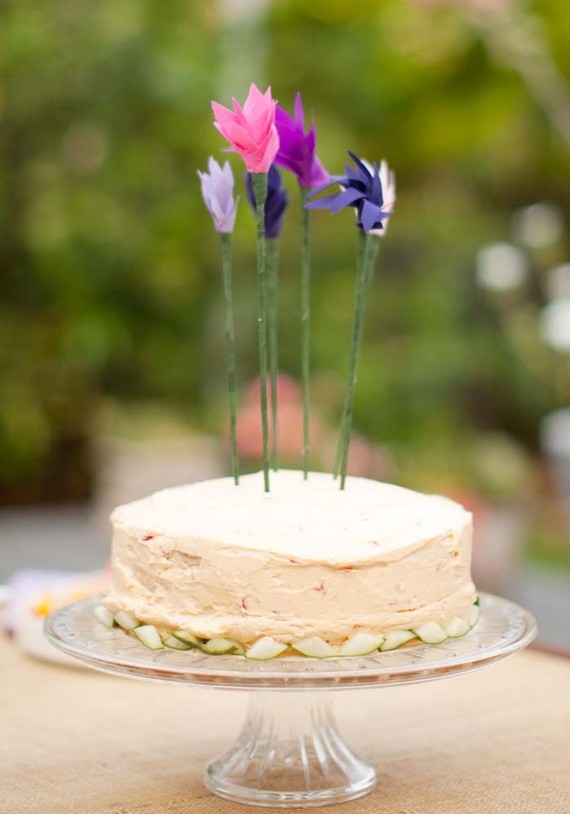 1. Fabric flower cake toppers from PrettySwell on Etsy. The simplicity and versatility of color and texture in this cake topper makes it impossible for me to pass up. Plus, at only $15.00, who would want to?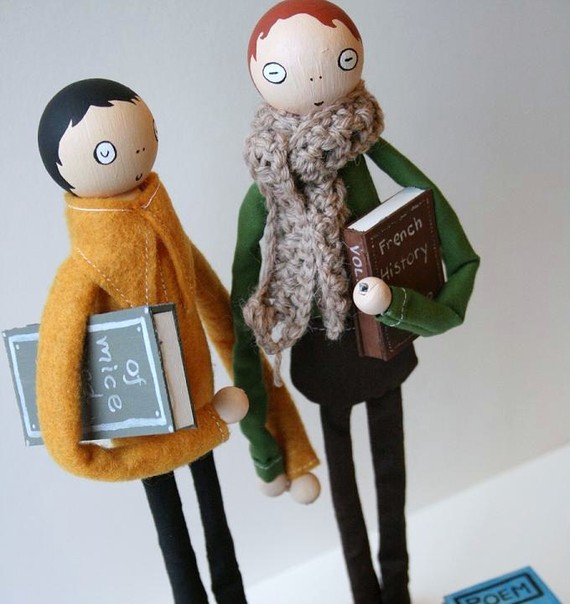 2. Custom Love in the Library cake topper from Lace Rubbish on Etsy. As far as cute cake toppers go, this one's pretty darn adorable. Hey, I can dig cutesy, don't get me wrong. I just can't dig Precious Moments cutesy.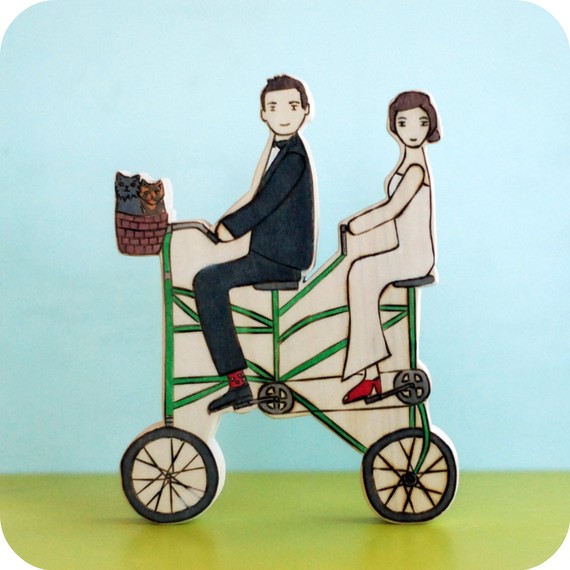 3. Custom Double-Bike cake topper with two cute pets from UrAStarHouse on Etsy. UrAStarHouse proves you don't have to have a bride dragging a groom off a cake to make an adorable, unique custom cake topper.
4. Love is Beautiful Wooden Rainbow Heart cake topper from Together Forever on Etsy. Not only do I adore the cake topper, but matched with the colorful accent and all-white cake and cake-stand, this whole cake is a beaut.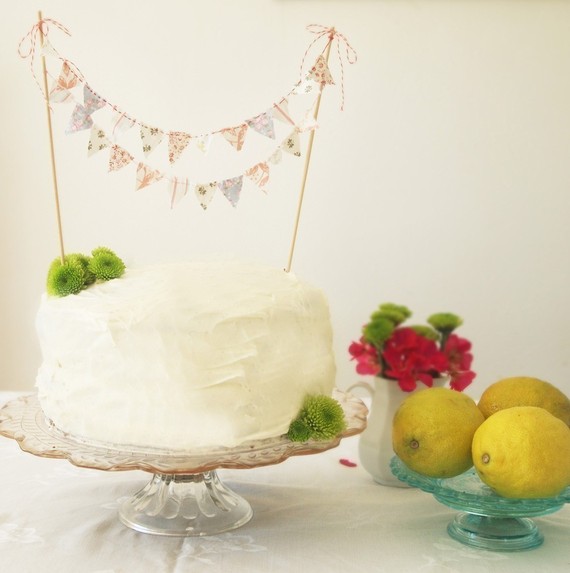 5. "Maddi" Cake Bunting from KiKiLaRu on Etsy. Simple, beautiful, charming…I believe this too-adorable-for-words miniature cake bunting would capture your guests' attention. What do you think? And for Heaven's sake, why does almost every cute thing have an even cuter miniature counterpart.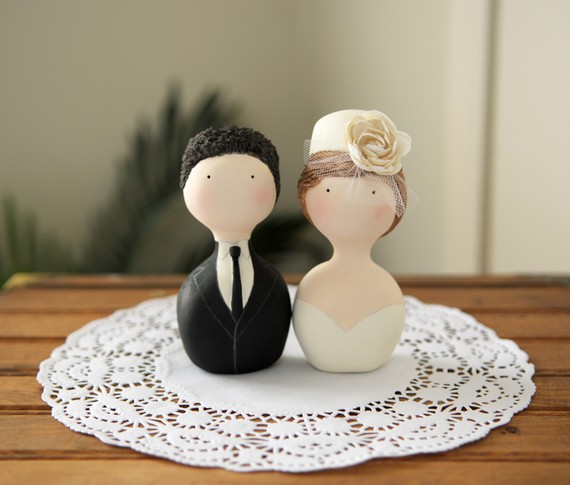 6. Custom designed and sculpted Couple Bust cake topper from Red Light Studio on Etsy. There's something that melts inside me when I stare at this cake topper. I think it's because busts are so typically used to commemorate famous historical people…and to have them on your wedding cake would just be fantastic.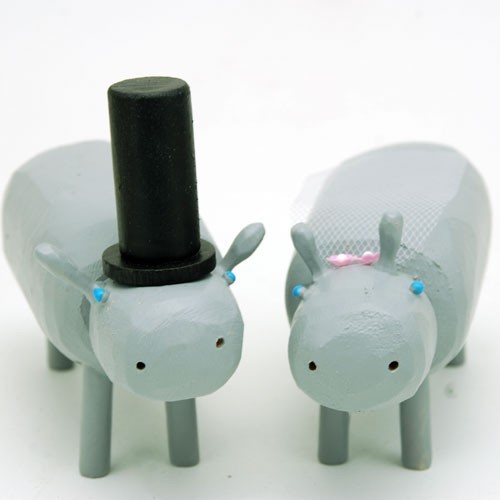 7. Bride and Groom Hippos cake topper from Bunny With a Toolbelt on Etsy. They're. Hippos! How could you not lose your cool for a moment?! Actually, Bunny With a Toolbelt's entire shop is filled with adorable animals, robots, silhouettes and other wood-carved cake toppers just like this one.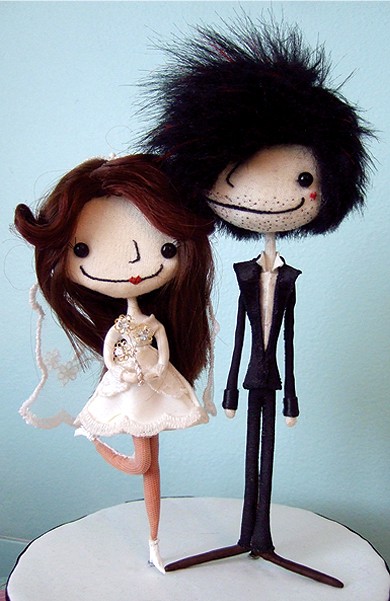 8. Custom Whimsical cake toppers from Matylda Biedron on Etsy. Talented Matylda personally sews each hair on your likeness' head in place and has unique and whimsical style to boot.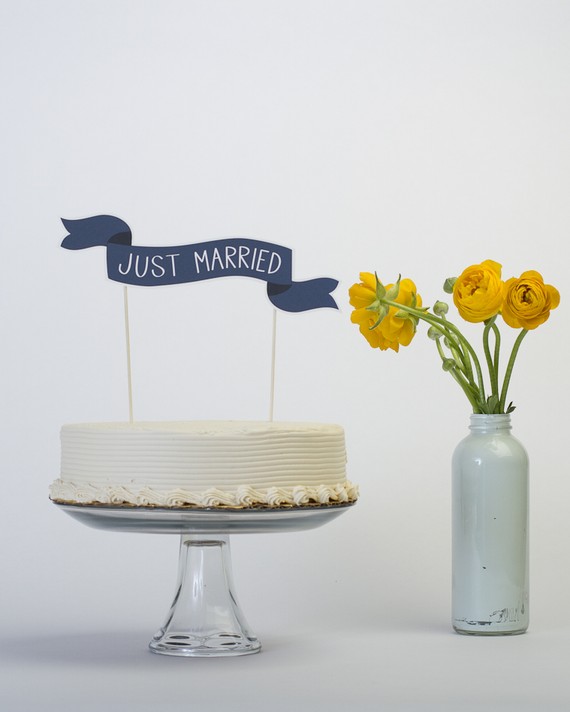 9. Cake Banner No. 2 No Common Phrases by ReadyGo on Etsy. 100% recycled cardstock means these sweet paper cake toppers aren't just indie, minimal and perfect for almost any wedding theme, they're eco-friendly to top it off (pun intended).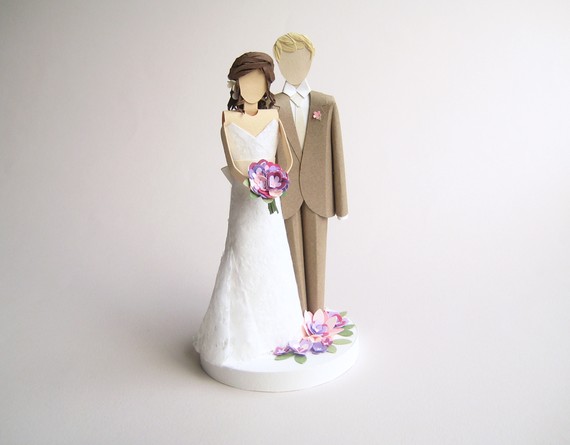 10. Paper Wedding cake topper from Concarta on Etsy. I have spent an unusual amount of time staring at the detail of Concarta's work on Etsy. The amount of patience it must take to make these beauties is just unbelievable and the final product is something I can't take my eyes off of.
There are cake toppers out there that will suit you and your partner. It might take a little digging to find something perfect…but if worst comes to worse, you can always go with the minimal-chic vibe and turn down a topper altogether.
Have you found your perfect cake topper yet?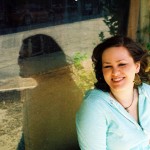 Lizzie Smithson is a recent public relations graduate and wedding/design blogger at Love Your Way planning a $10,000 (or under) wedding with her graphic-designer fiancé, Isaiah.