<!-no-adsense-->The Murski Homestead Bed and Breakfast offers intimate Texas ranch weddings for up to 20 guests. Choose from a variety of packages starting with the "Just the Two of You" package and including all services with the "Share the Joy" package.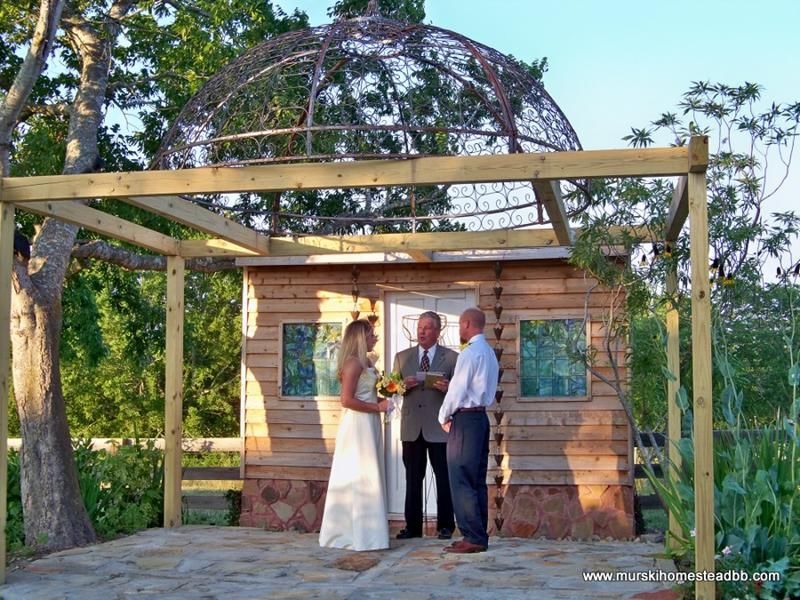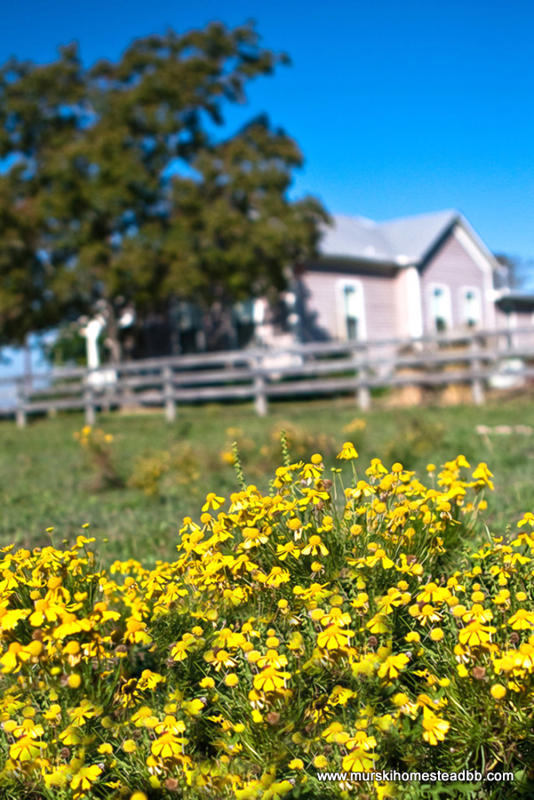 Situated in southwest Texas in Brenham, Murski Homestead boasts an intimate ranch setting for couples and close friends and family.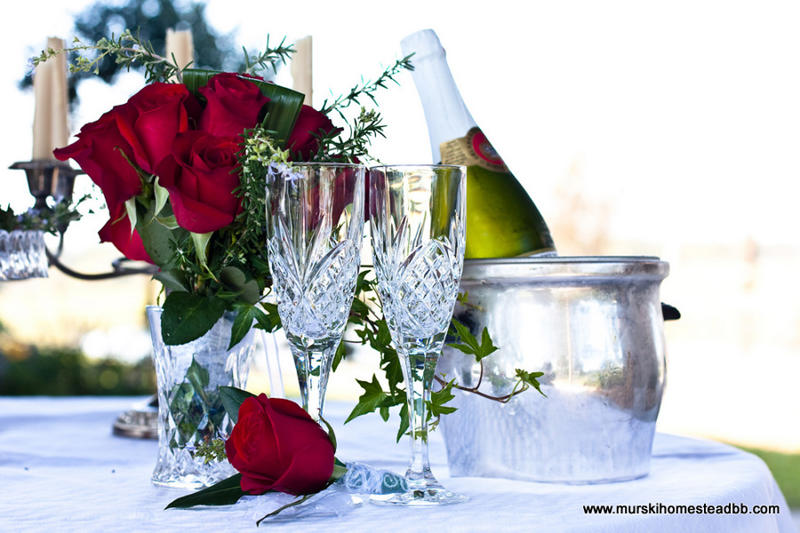 The "Just the Two of You" package starts just under $600 and includes a ceremony officiate, CD of all photographs taken by the Innkeeper, bride's bouquet and groom's boutonniere, petite wedding cake, romantic dinner basket for your room, overnight stay and breakfast delivered to your room as well as champagne and two toasting flutes for you to keep.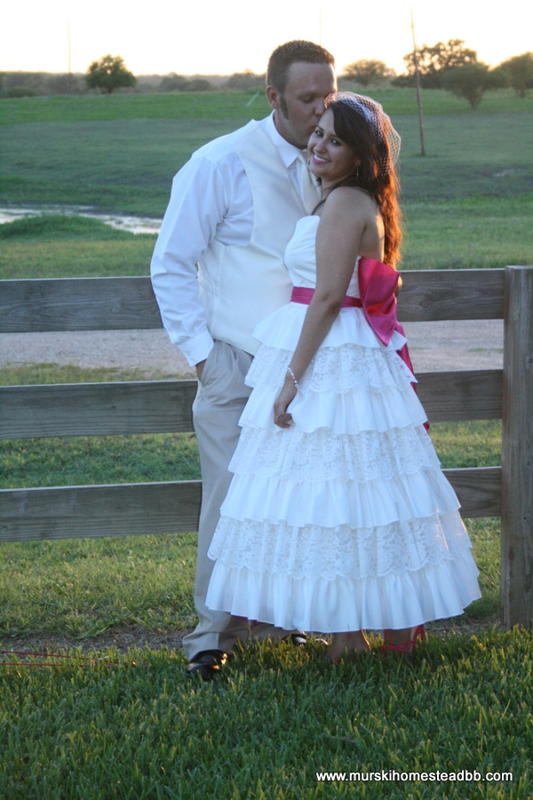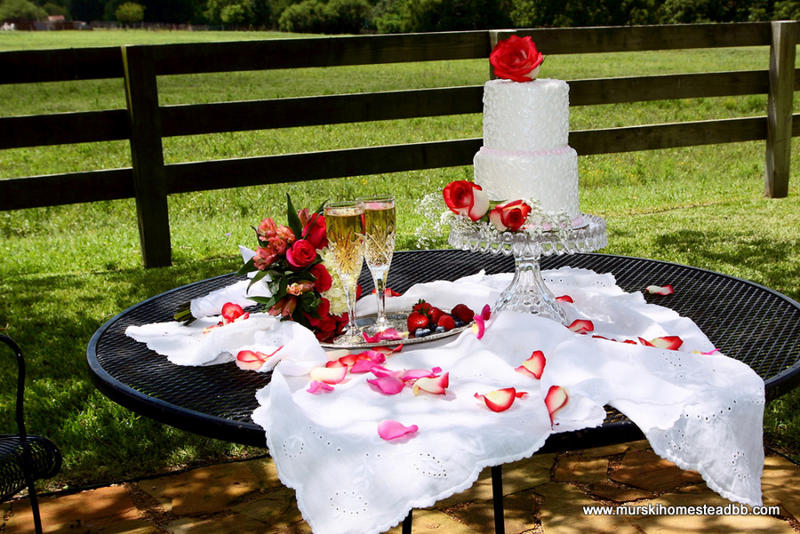 Add a few friends with the second package which includes everything the "Just the Two of You" package includes plus an additional hour for the ceremony and toast and a 15% discount for rooms of wedding guests. This package costs just under $800 for you and between two and eight additional guests.
An all-inclusive package, "Share the Joy" includes rental of the entire Murski Homestead for between two and 20 guests, two night stay, breakfast both mornings and everything included in the packages listed above for just under $2,000.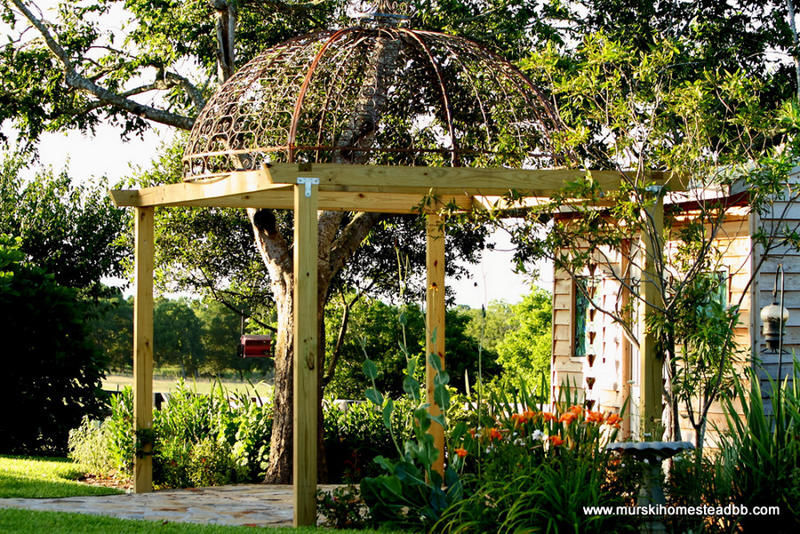 Murski Homestead is a beautiful ranch setting for your hassle-free intimate Texas wedding. Innkeeper Pamela Murski looks forward to working with each couple to make their special day as memorable as it should be.
For more information, contact Pamela Murski at the Murski Homestead.
All photos courtesy of Murski Homestead.
Sponsored Post