Looking for unique wedding venues? There's something eerily awesome about getting married in a museum. Perhaps it's because museums are all about suspended memories, restoring history and presentation. Why wouldn't a wedding fit in a setting like that?
Gallery and museum weddings can provide anything from a blank slate complete with hardwood floors and exposed beams to a quirky and unique setting composed of anything from brick to surgical instruments and statues.
Here are a few of my favorite museum wedding venues for weddings in the United States:
Edgar Allan Poe Museum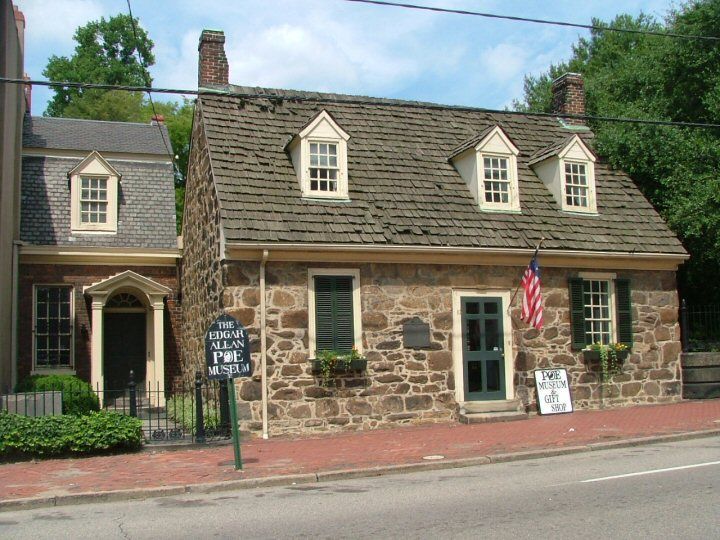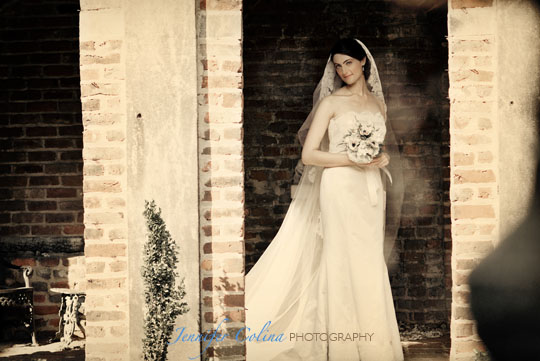 Ceremonies at the Edgar Allan Poe Museum take place in the Enchanted Garden, modeled after a poem of Poe's, "To One in Paradise." Rental fees at the Poe Museum, as with most galleries and museums, includes only the space, but holds up to 125 guests. Quaint and charming on the outside and holding pieces of Poe's life on the inside, such as his chair, works and other mementos, the Edgar Allan Poe Museum is perfect for a Richmond, Virginia intimate wedding.
Mill City Museum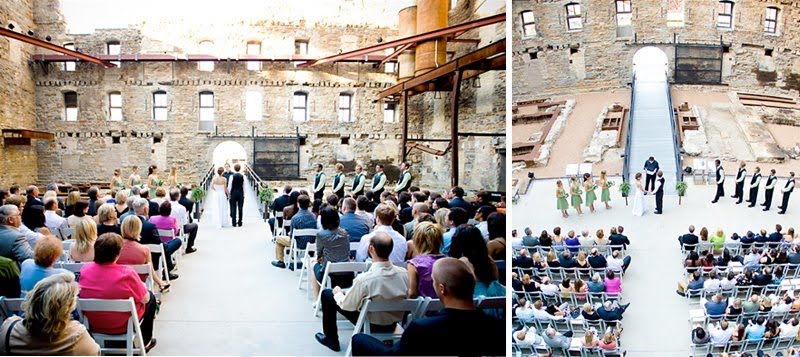 Built into the ruins of what was once the world's largest flour mill, Mill City Museum is located on the historic Mississippi Riverfront. Here, visitors of all ages learn about the intertwined histories of the flour industry, the river, and the city of Minneapolis. What an incredible setting for a wedding!
Portland Art Museum Sculpture Garden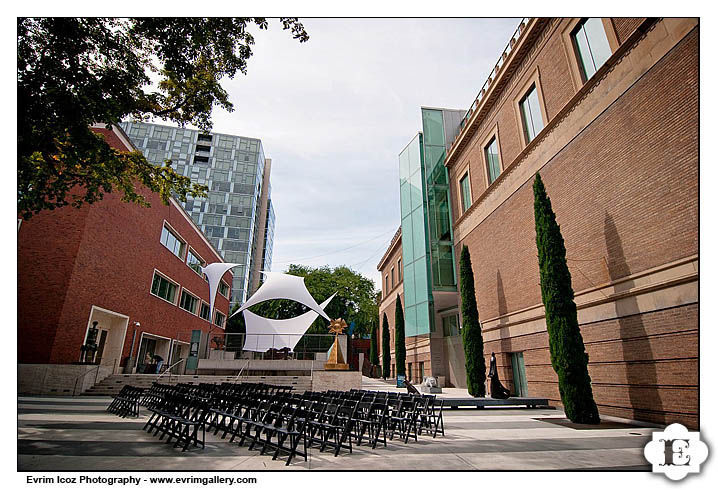 Nestled between two architectural treasures in the heart of the Museum campus,  Evan H. Roberts Memorial Sculpture Mall is home to grand sculptures by renowned international and local artists. With nearly 12,000 square feet of event space, the Evan H. Roberts Sculpture Mall can easily accommodate both a ceremony and reception.
Homewood Museum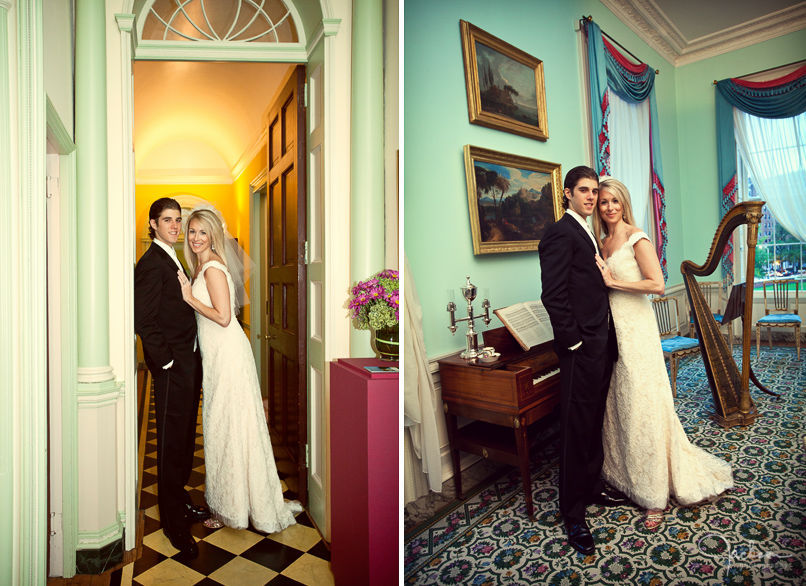 Architecture (Palladian and Federal), silver, Baltimore furniture, American history. Homewood Museum in Baltimore, MD offers visitors the chance to explore diverse interests in tremendous depth and provides an intimate look at life in early-19th-century Baltimore.
Dallas Museum of Art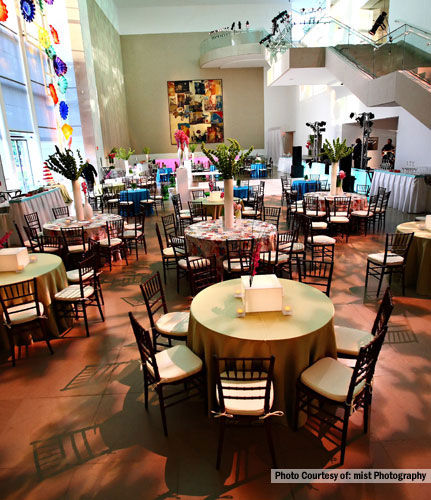 The Dallas Museum of Art has a wide variety of spaces available for your wedding including the modern and industrial outdoor garden and blank-slate contemporary interior. Special events of all kinds are held at the DMA and weddings are executed with perfection thanks to their extensive experience handling events.
International Museum of Surgical Science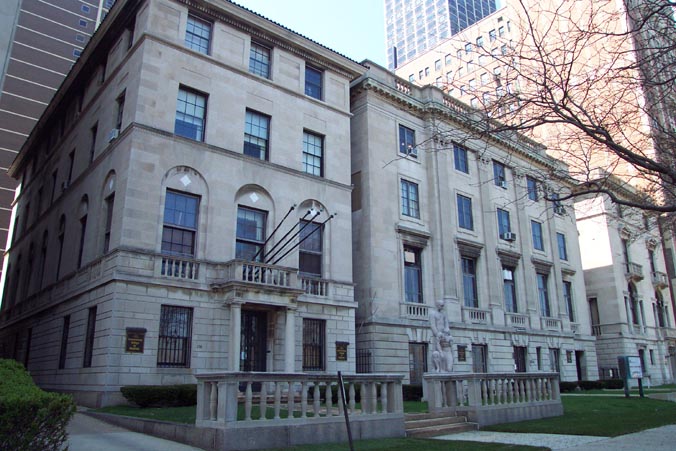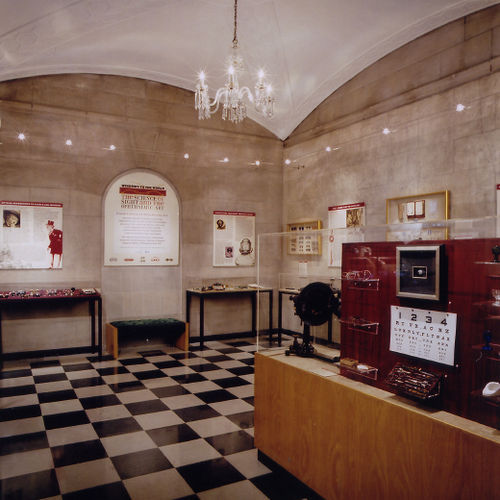 For a more offbeat and unique approach, there are wonderfully interesting niche museums across America. The International Museum of Surgical Science (IMSS) is such a location. Interesting checkered floors and architectural curiosities are only a backdrop to the historical surgical instruments that fill the exhibitions. The IMSS hosts up to 100 for seated wedding receptions and provides a distinctive location near the heart of Chicago, Illinois.
Modern Art Museum of Fort Worth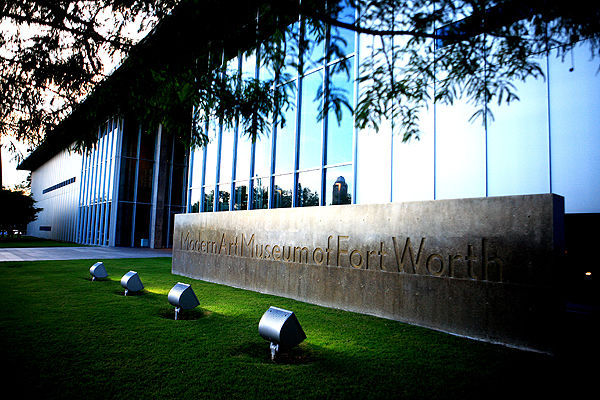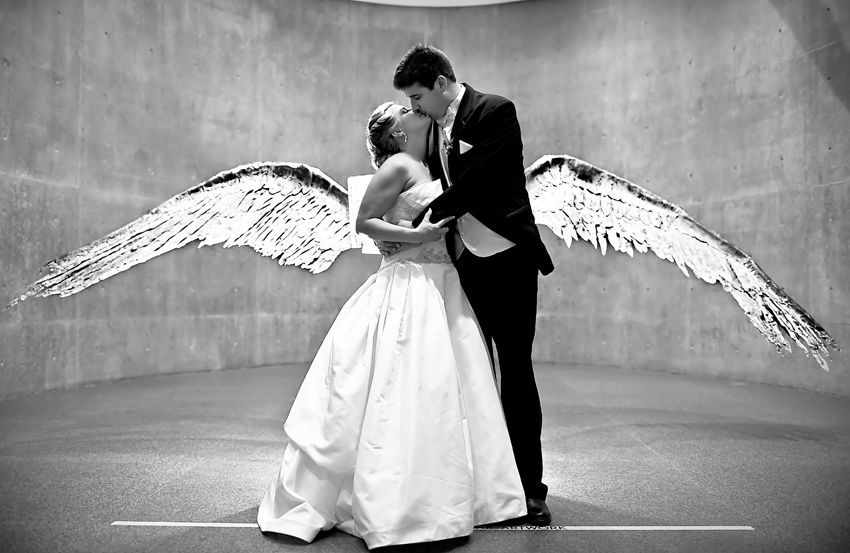 The Modern Art Museum of Fort Worth is everything you can picture it would be. Industrial, concrete and contemporary decor and architecture provide the perfect setting for your intimate wedding in Fort Worth, Texas. The Cafe Modern provides exquisite cuisine to complete a modern wedding near the heart of historical Fort Worth.
Phoenix Art Museum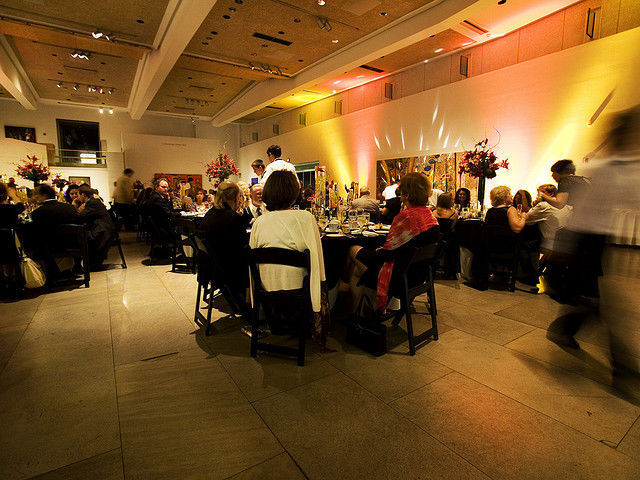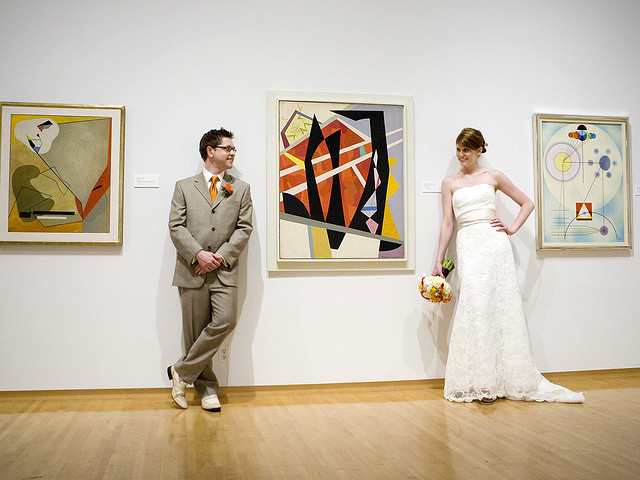 The Phoenix Art Museum matches the hardwood floor and minimally white gallery setting with the concrete and contemporary design for receptions. From intimate wedding sized galleries to a state-of-the-art 300-seat theater, you're sure to find a perfect location for your Arizona wedding in the museum's 203,000 square feet.
Photo One: Via Novel Destinations Photo Two: Jennifer Colina Photography Photos Three and Four: DavidJackson.com; Photo Five: Evrimgallery.com; Photo Six and Seven: Jackson Photography: Photo Eight: Courtesy of the Dallas Museum of Art: Photo Nine: Asylum Eclectica Photo Ten: Planet Ware Photo Eleven: Chris Moseley Photography Photo Twelve: Jenny Martell Photography Photos Thirteen and Fourteen: Courtesy of the Phoenix Art Museum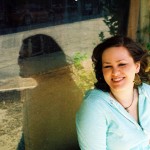 Lizzie Smithson is a recent public relations graduate and wedding/design blogger at Love Your Way planning a $10,000 (or under) wedding with her graphic-designer fiancé, Isaiah.