You've heard of a coffee station – what about a tea leaf bar?
I first saw this lovely kitchen tea idea at Hello Naomi. Instead of the candy buffets that seem to be everywhere now, a tea leaf bar is a gorgeous and interactive way to make sugar-free DIY favors for your guests. Create your own blends and share with your friends. This would be perfect for an afternoon reception, or a tea party shower.
Here's how to create your own special Tea Leaf Bar:
Place your favourite basic tea leaves in large clear jars and label them
Ask your guests to write out their recipes and name them. You can type out some basic recipes too to kick start the creating.
Supply lots of shallow bowls and spoons for your guests to mix up some yummy blends
Small paper or glassine bags are the perfect way to package up their blends to take home.
To test out their new teas, make sure you supply plenty of tea strainers, pretty tea cups and pots of hot (not boiling) water.
Tea leaves can be so colorful!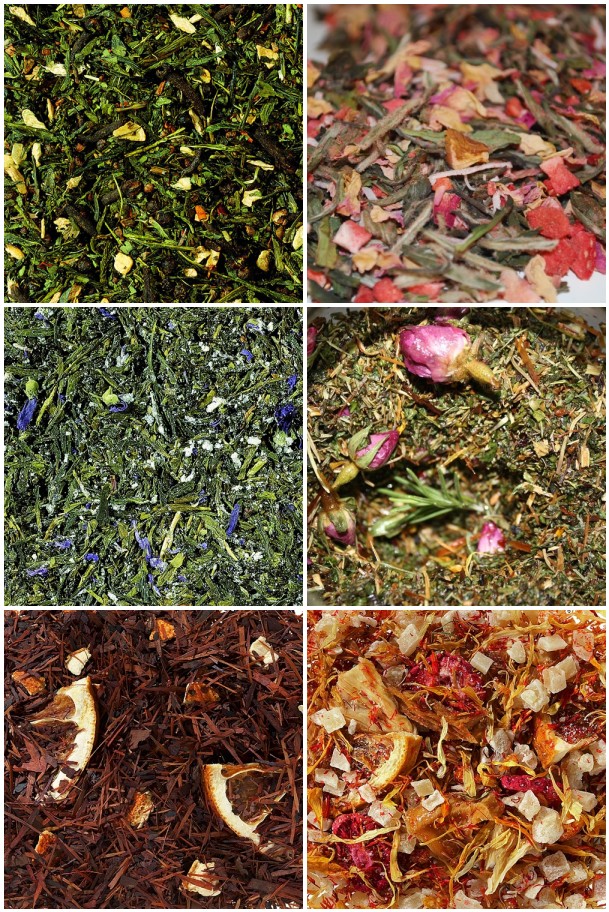 Not crazy about loose tea? Use tea bags instead!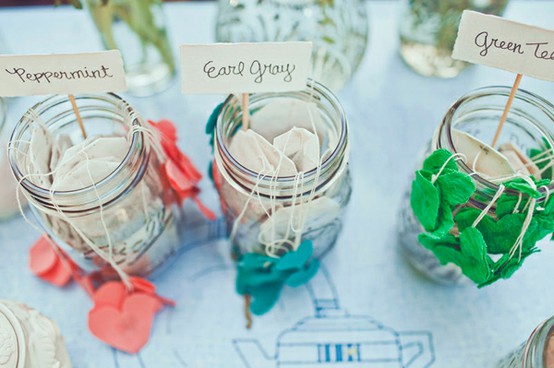 Don't they make sweet favors?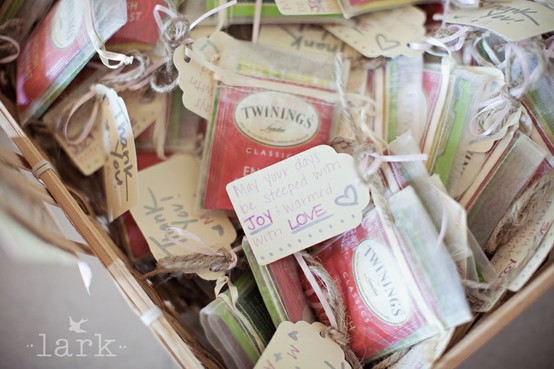 Scour thrift shops for vintage tea cups and set them out with the tea. If you are having a small wedding, you could even offer up the tea cups as favors!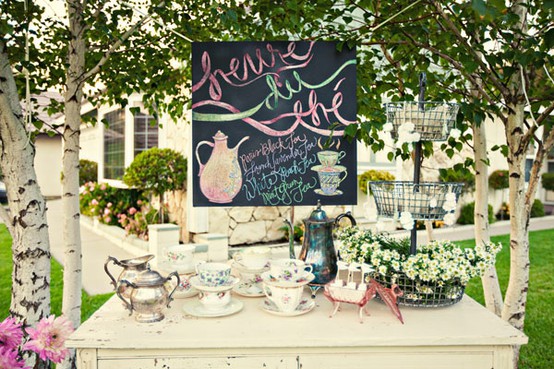 Photos One and Two: Hello Naomi; Photo Three:  ESP Emporium; Photo Four: Tea Escapade; Photo Five: Homemade Goddess;Photo Six: oncewed; Photo Seven:Lark Photography;Photo Eight: Ruffled