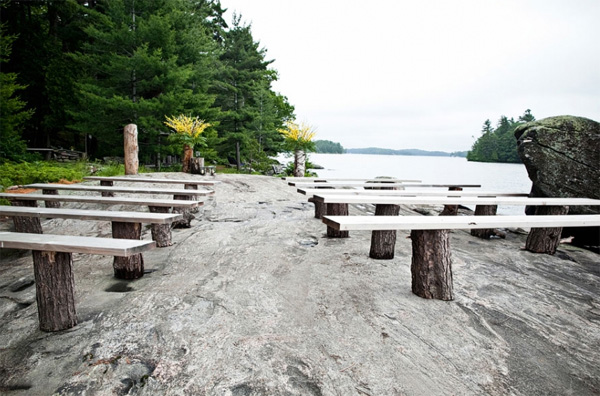 Outdoorsy type? Love rustic? What about a cottage wedding?
Whether you have a family cottage, a friend who owns one or choose a private rental – a cottage can be the perfect venue for a small wedding.
My cousin was married at our family cottage a couple of years ago, so the idea is near and dear to my heart. (He and his sweetheart pulled if off for $7,000; they used the money they saved for a grand honeymoon in Europe!) Having it at the family cottage saved them a bundle on venue costs.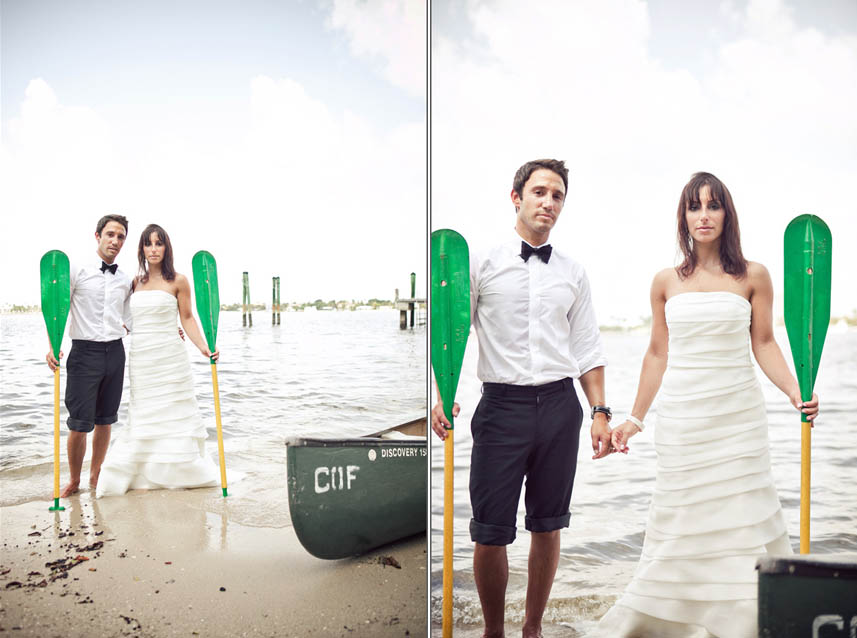 Cottage weddings usually have a relaxed, casual vibe. Decor is often inspired by the natural surroundings.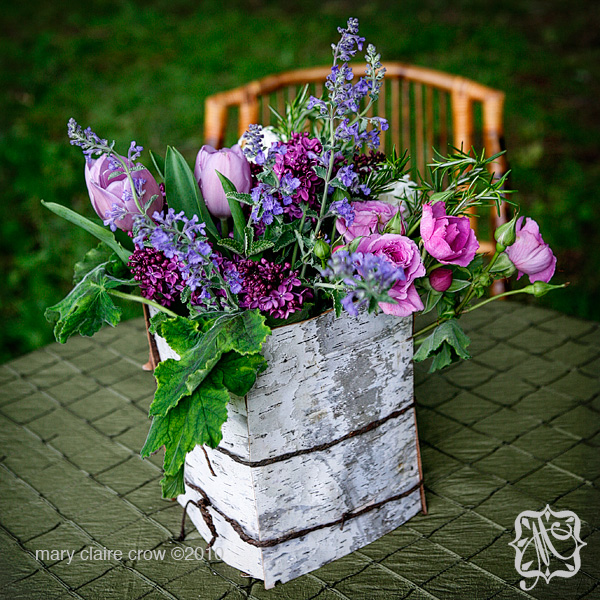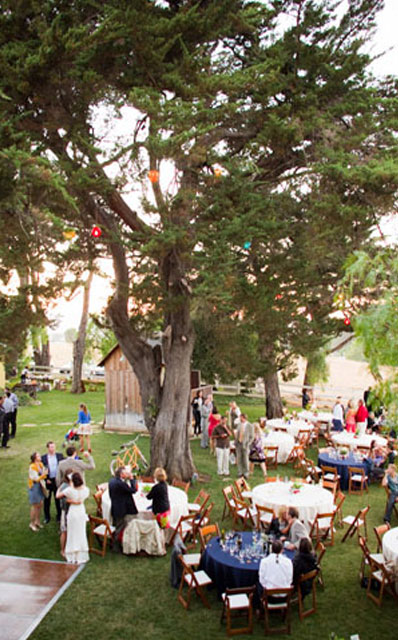 I really love the idea of having the reception outdoors.  I love the rustic look and both of these set ups bring their own kind of beauty to the mix using trees as a backdrop.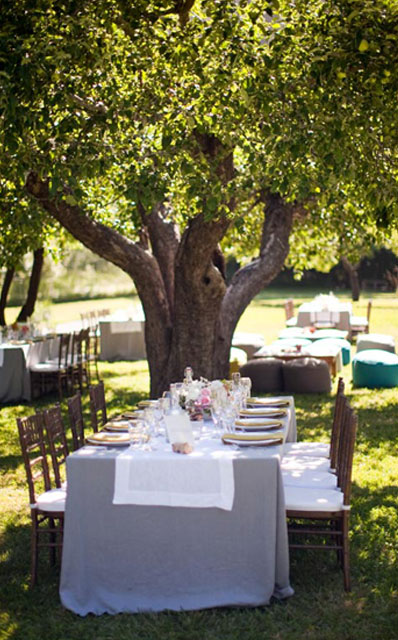 If you are worried about rain, a tent is always a great idea for your reception. It still lets in natural light and beauty from outside but protects your guests from the possibility of rain as well as covering them from the sun.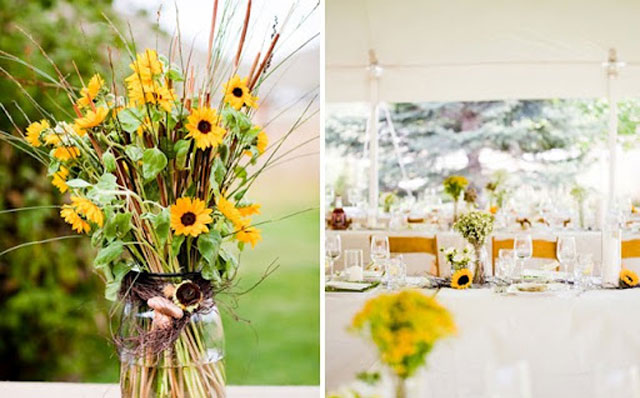 I love the idea of entertainment at the reception and ceremony. Getting some friends together to share their talent would cost little and have guests dancing in their chairs. Outdoor weddings are also great for live music as people don't feel restricted to a dance floor.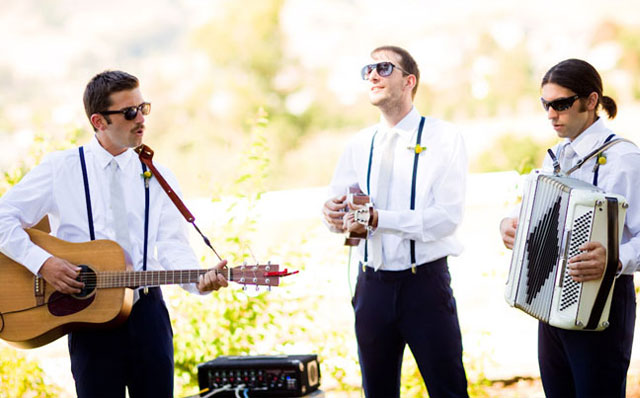 I love the idea of bicycles at a wedding! Since you are having the ceremony and reception in one place there is no need for a limo to drive you around (another big savings) but having a cute little bike ride with your new hubby gives you a moment to take it all in (and it looks great in photos!)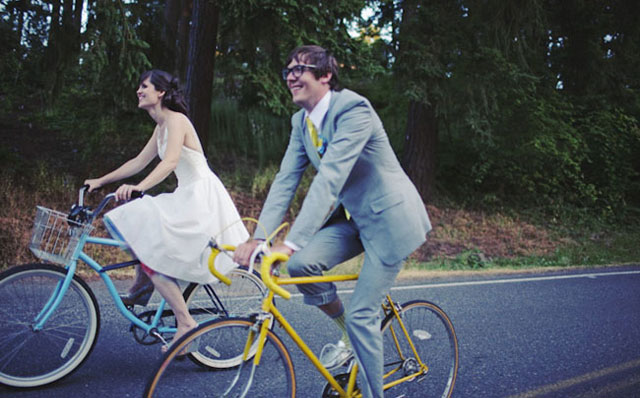 Since a cottage setting will save you some cash on the venue rentals, there is more room to be creative with your food! This lovely dessert table brings the rustic feeling home. Maybe you have a friend who is a talented baker or you want to share your favorite recipe? I also love the little rustic touches on their table, like the embroidery rings hanging from a branch.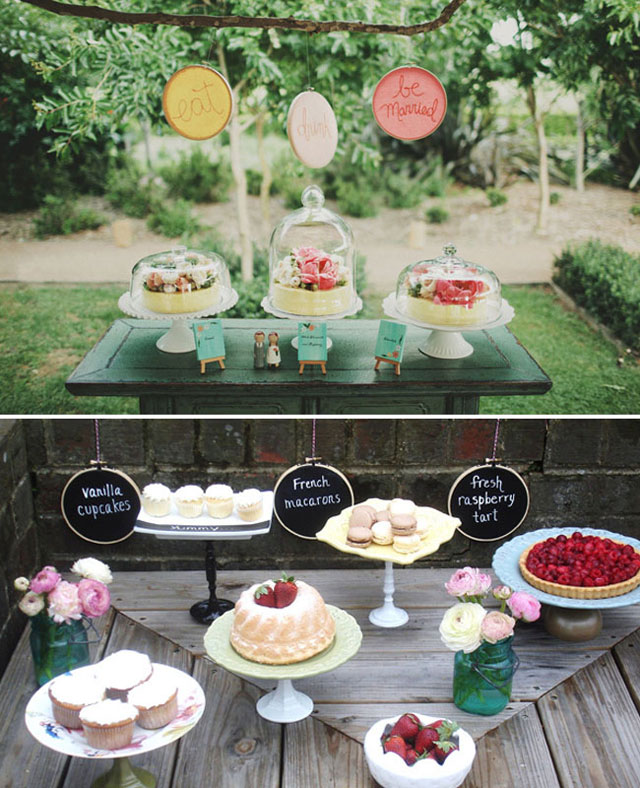 A popcorn station is a fun touch for a cottage wedding. You can rent an old fashioned stand but you can also make your own. This one has lots of different flavors for guests to add to their popcorn and the good news is: popcorn is very cheap! This idea is also great if you are having kids at your reception.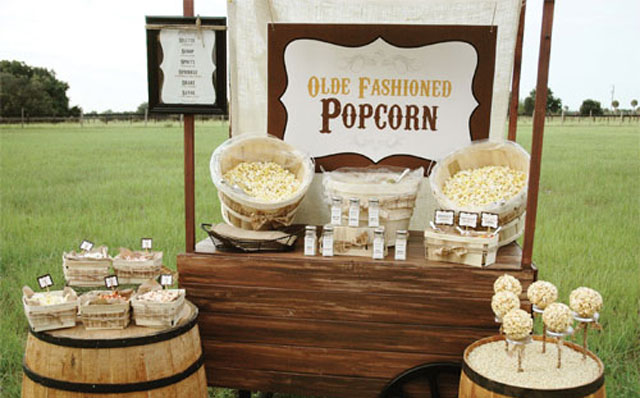 S'mores are synonymous with cottage weddings. If your cottage is near the beach, you can have a bonfire and roast marshmallows at the end of the evening. If your wedding guest list is small enough you could even include a camp out on the cottages property to tie off the rustic feel.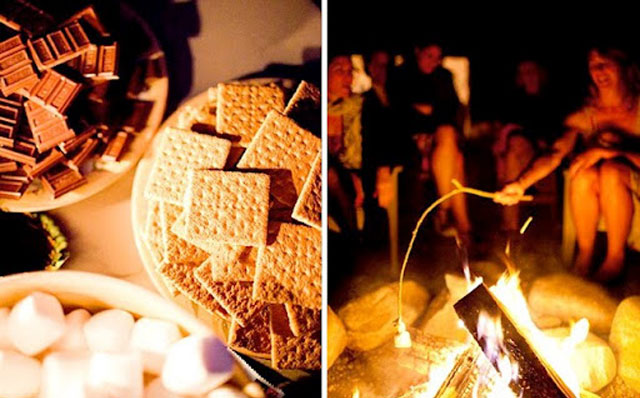 And after all of the guests are full on S'mores, add in some sparklers to celebrate your big day (or, if you want, some fireworks over the lake)!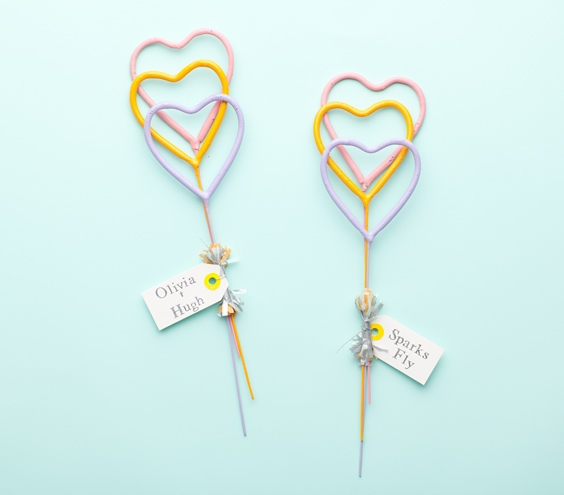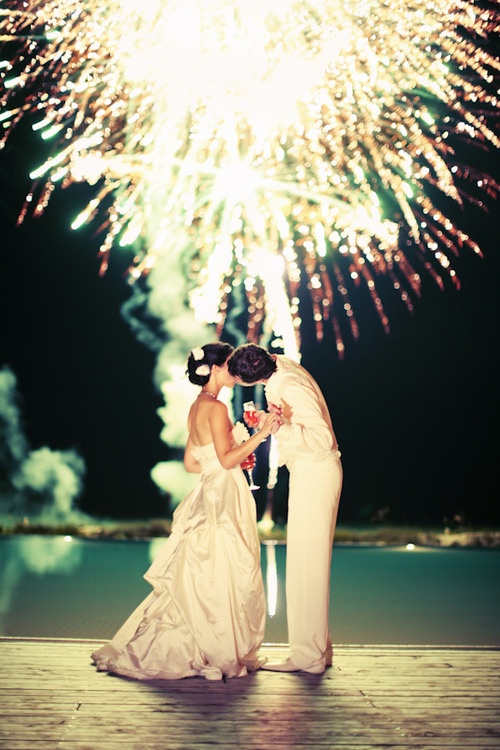 Photo One:  Eryn Shea Photography; Photo Two:13:13;  Photo Three: Intimate Weddings: Photo Four: Odd Sparrow Photography; Photo Five: Cameron Ingalls; Photo:, Six, Seven, Eight and Eleven: Jesse Leake Photography; Photo Nine: Ben Blood ; Photo Ten: Jonah Peterson; Photo Twelve: The Party Dress; Photo Thirteen:Real Simple; Photo Fourteen: The Wedding Lover