The bounty of autumn's harvest yields almost endless inspiration for DIY wedding favors, especially edible ones!
If your guests have been in the festive spirit through the season they might feel a bit blasé about fall classics like candy apples and pumpkin pie by the time your wedding rolls around. So, why not surprise them with an intriguing twist on the season's flavors?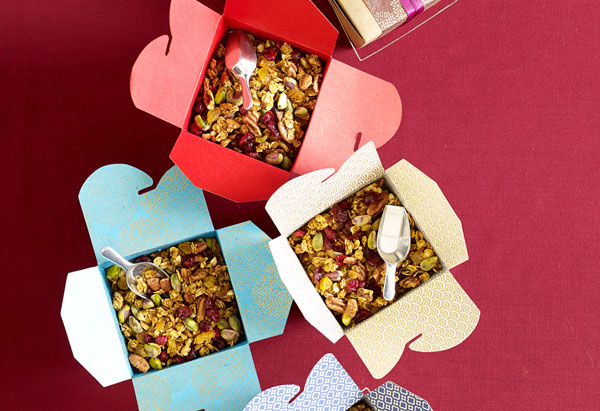 How about a homemade pumpkin seed granola? You can make a sweet, salty, or spicy variety — pumpkin seeds are so flexible that you can flavor them any way you like. Serve it snack-bar style with takeout containers, or present filled granola favor boxes ready for your guests to grab on the way out.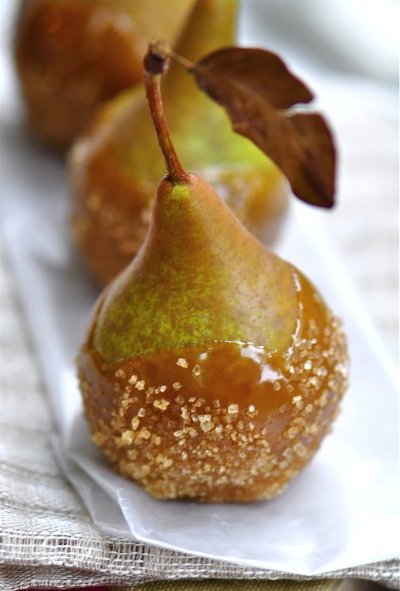 If your autumn won't be complete until you've dipped a fruit in caramel, why not try something different and make favors of caramel dipped pears? You can add a little sparkle to the caramel with coarse sugar or fleur de sel. Set them in cupcake liners or nestle them in parchment to keep them tidy during the reception.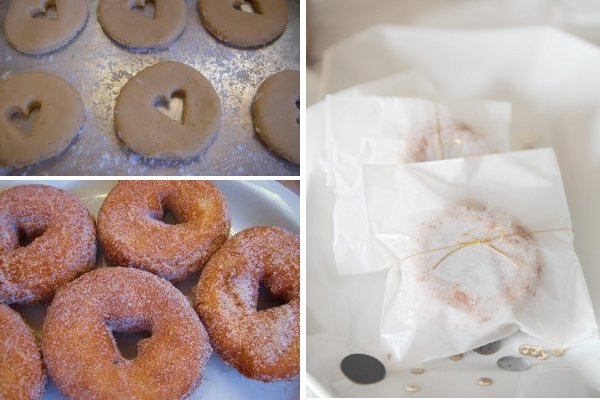 Cider donuts are a sweet autumn treat, and there are so many variations on the recipe, from the classic fried donut to whole-grain baked treats. Use a heart-shaped mini cookie cutter to cut out the donut holes, bake or fry the donuts, then wrap them in glassine for a sweet, romantic look.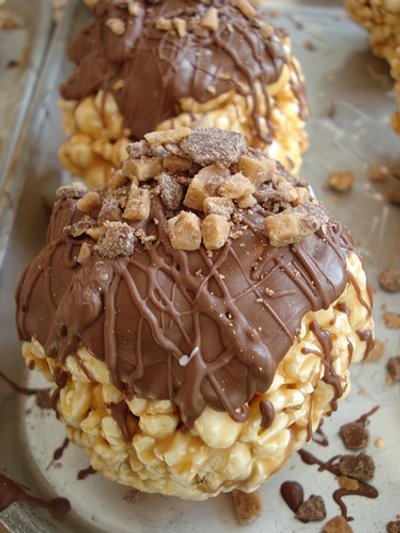 Popcorn balls don't have to be homely! In fact, they can dress up very nicely as wedding favors. You can drizzle them with chocolate and nuts and wrap them in cellophane and piece of ribbon to gussy them up for the occasion.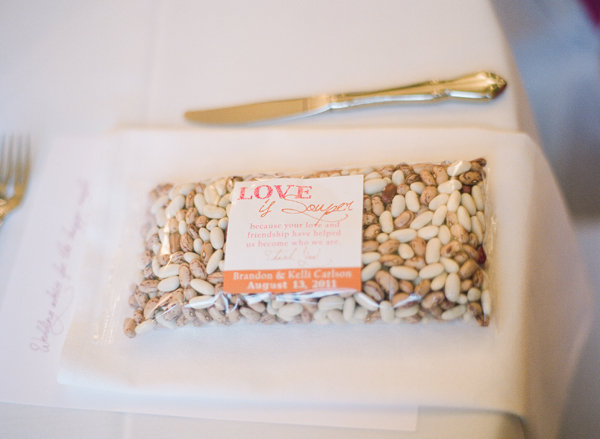 If you've exhausted your sweet tooth just looking at these favors, don't forget you can go savory! For a more nourishing edible favor, treat your guests to some comfort food with a bean soup mix. You can present the dry ingredients and a recipe card in a food-safe plastic bag, or seal it into a mason jar for tidy transport.
Photo One: Oprah.com, Photo Two: Fresh New England, Group Photo Three: Our Best Bites & Hooray Blog, Photo Four: Adventures of a Phat Southern Cook, Photo Five: Jen Lynne Photography
Marie runs the wedding favors blog Favor Craver.