Comfortable wedding shoes are da bomb. After all, stilettos may look pretty, but who wants to spend one of the most special days of their lives walking around in uncomfortable shoes? Brides, it's time to toss away the sky-high heels and opt for something different: bridal sneakers.
This universally loved shoe has been getting tons of attention from brides recently. Besides being super comfortable, wedding sneakers look so chic, and will give your bridal look a subtle edge. Whether you want to keep it classic with Converse sneakers, or would rather take the high-fashion route with sneakers from Coach, there's something to suit every bride.
Having a Paris wedding? Maybe you're eloping in front of the Eiffel Tower, or hosting your ceremony at the Ritz Carlton in Paris? No matter your wedding venue, the Paris platform sneakers from Soludos would be a lovely addition to your bridal look. Psst… They're 50% off, so get them while you can!
Flower power to the max! You'll love these embroidered sneakers from TweetNStitchy.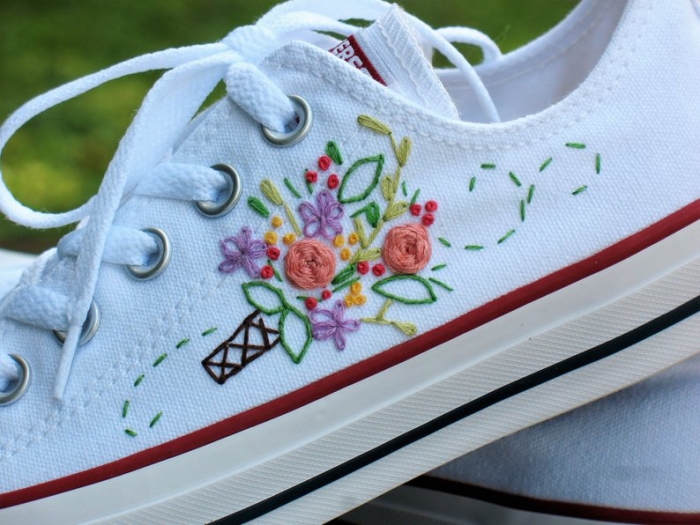 Sparkly rose gold Keds? Yes please! We love these wedding shoes from Jacalyne and Andrew's $10,000 Winter Wedding in Ohio. You can purchase them here.
These unique embroidered mules from Soludos will become a closet staple after your wedding day.
Your fave Converse sneakers just got a wedding-worthy upgrade. TheCrystalSlipper hand-decorates these blush bridal sneakers with lace and ivory ribbon for a edgy but chic look.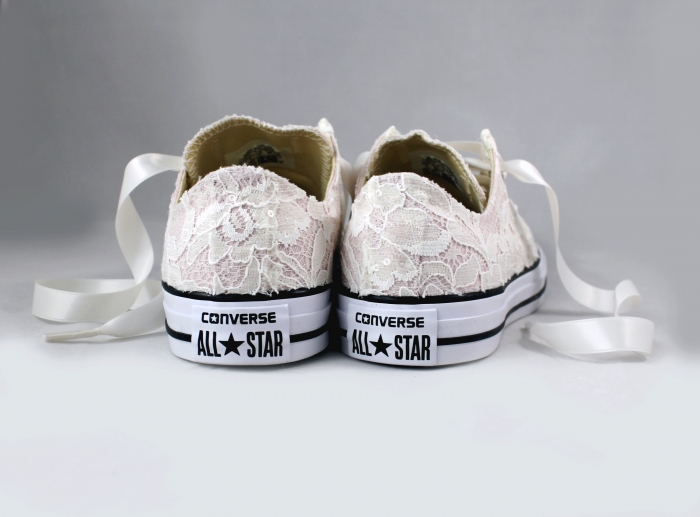 You can easily convert a classic pair of sneakers into a cute bridal accessory with these iron-on decals from MisstoMrsWeddings.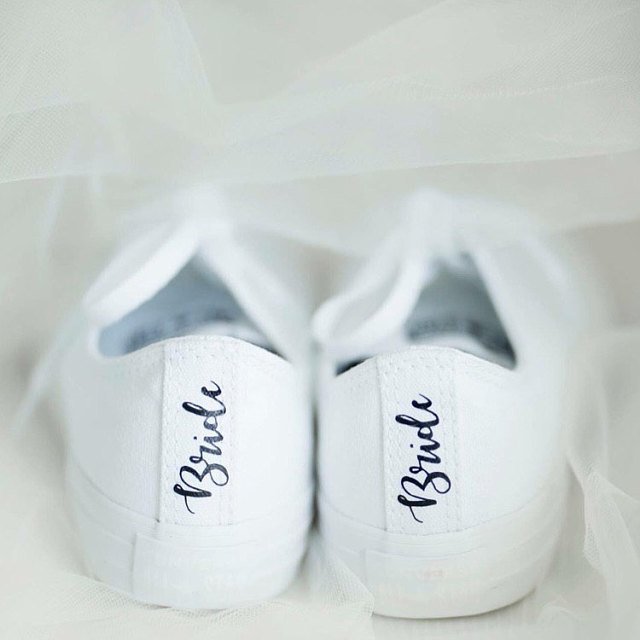 Featuring a penguin motif, dimensional embroidered cherries and gold laces, these bridal sneakers from Coach are anything but ordinary, and you'll love them for it.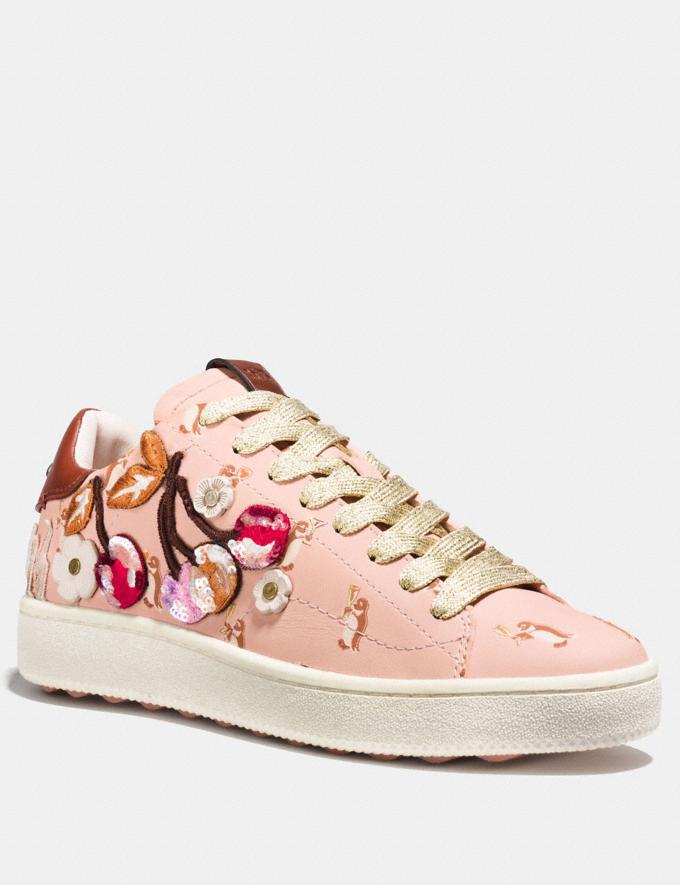 Featuring light-up rubber soles, these white wedding sneakers from ban.do are truly ~lit~. Psst… They're on sale for just $20 (!!!).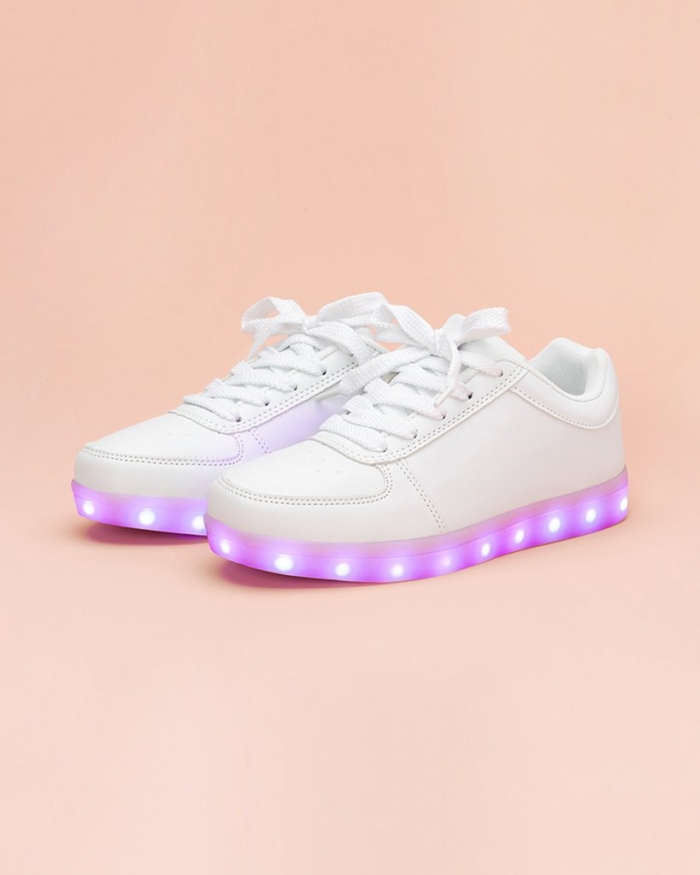 Ooh la la! We're swooning over these custom embroidered Vans sneakers from NoMorePantiesInLA.
Celebrate your happily ever after in style with these "Just Married" Converse wedding sneakers from BStreetShoes.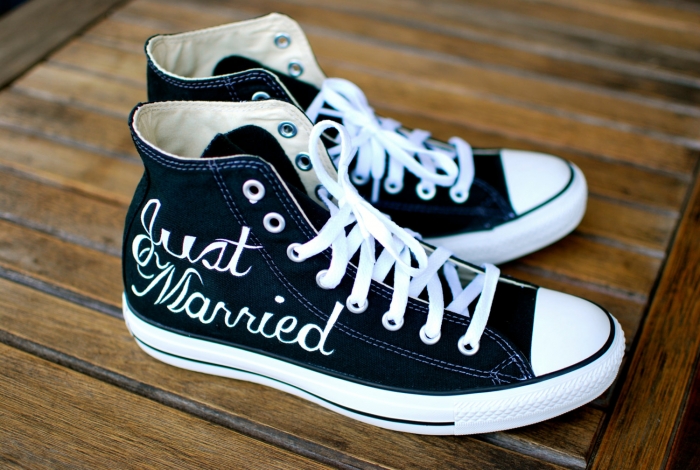 *This post contains affiliate links.