Moss can be a great accent piece to any intimate wedding. It brings a forest theme together and adds a punch of color to the decor. Moss table runners can be made by hand or can be rented from any decor store. I like the mixtures of moss and flowers as well as moss and wood. I think it brings nature indoors and adds a bit of enchantment to your big day.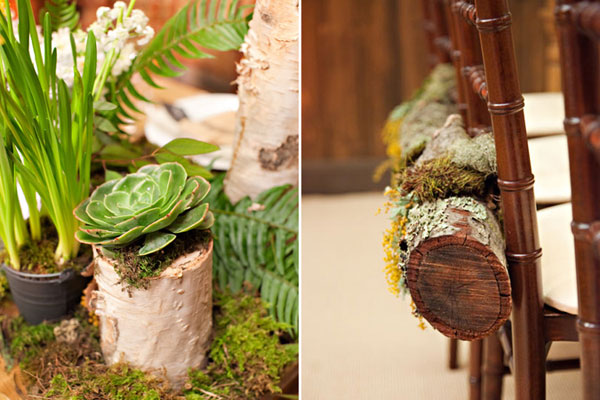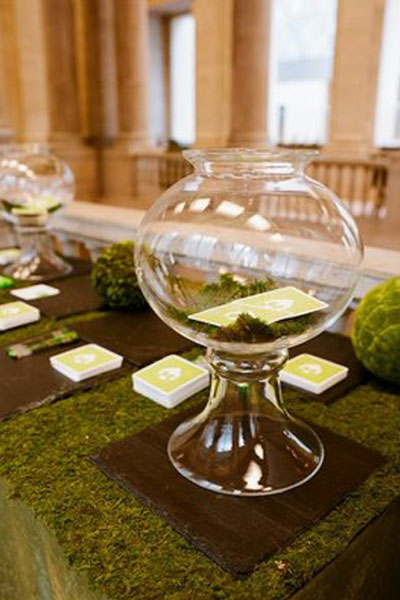 I really like the idea of making table numbers using moss. It adds some great color and originality to your table.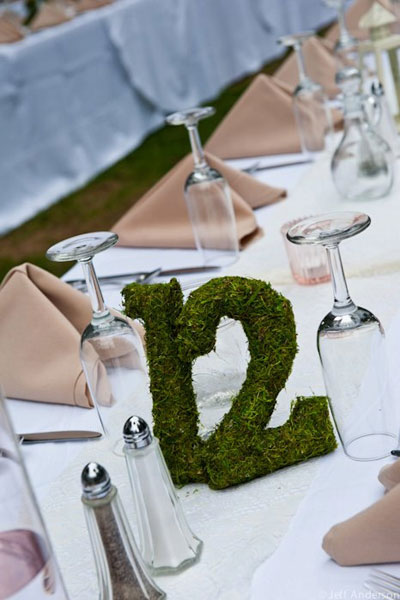 Terrariums are also a very popular and cute way to bring your theme home. Making your own makes for a very easy and affordable centerpiece. The best thing is that guests could take these home and look at them year round.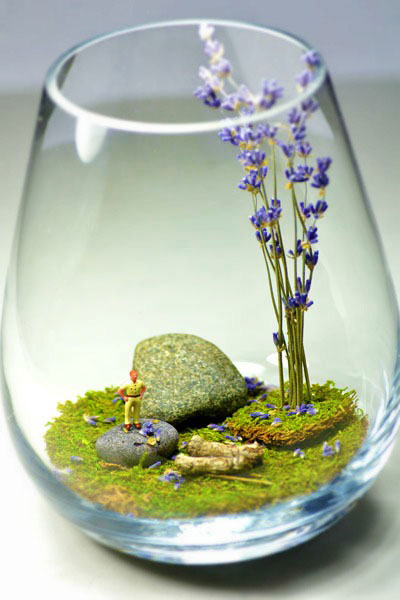 Why not throw out the boring ring bearers pillow and add some moss? All of these variations are a cute way to tie green into your ceremony.  Moss doesn't need much care to stay alive so a quick spritz of water the day before the ceremony will keep this 'pillow' healthy.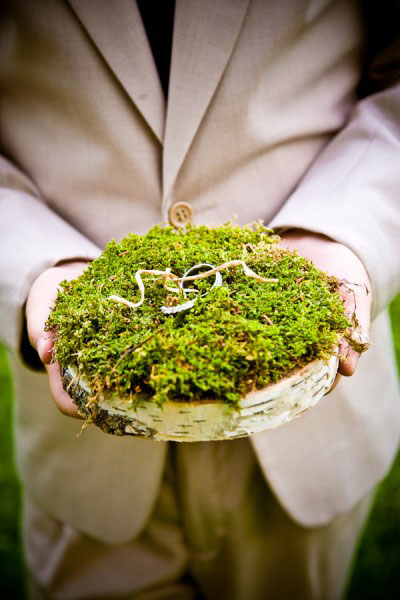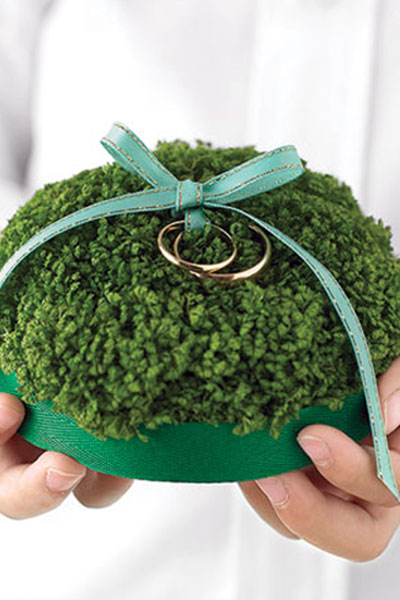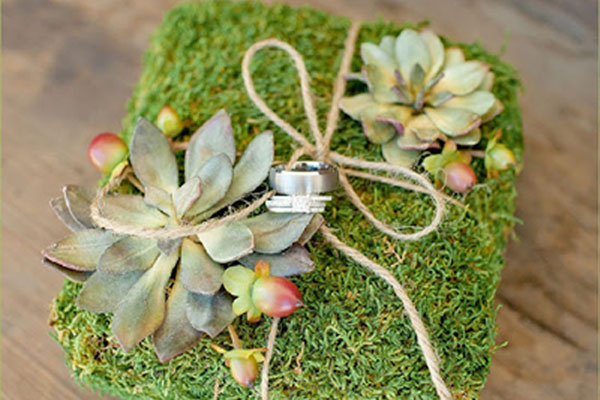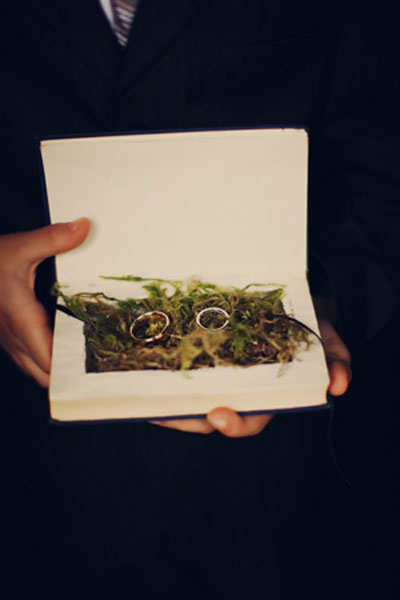 I am in love with this bouquet! What a great way to tie the whole woods theme together. It would also stay bright and vibrant longer than all flower bouquets that tend to wilt by the end of the evening. I love the attention to detail in this specific bouquet with the pine cones and white flowers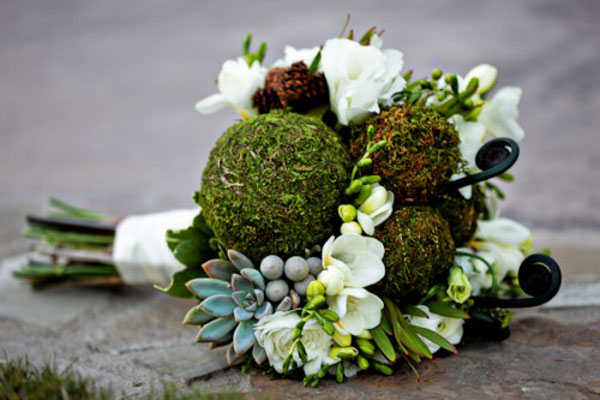 Did anyone else know this existed? Apparently you can brush moss seeds onto a wall and make a beautiful message. This would look beautiful as a backdrop for your ceremony or an added bonus for family photos.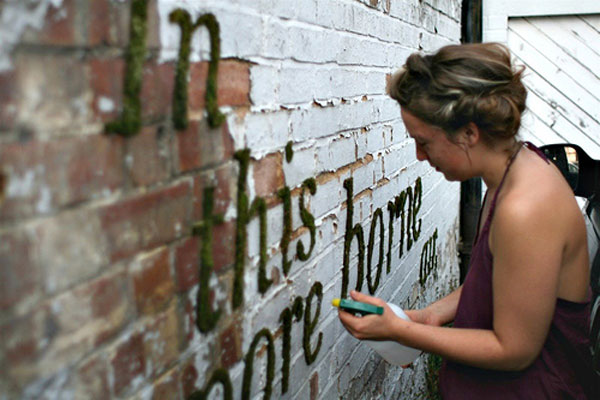 Name card arrangements are always an issue. You don't just want a table littered with piece of paper for people when they walk in. These are great examples of a simple way to show your guests to their tables. The moss is a great addition to all of these arrangements as it's easy to stick things in it because it is so dense.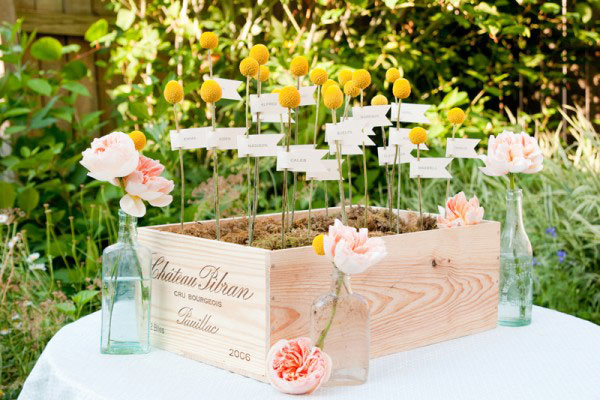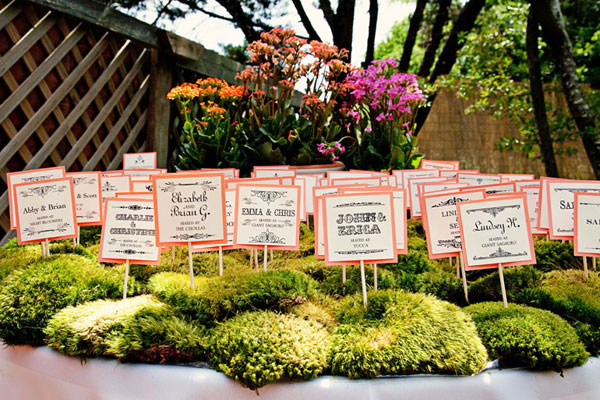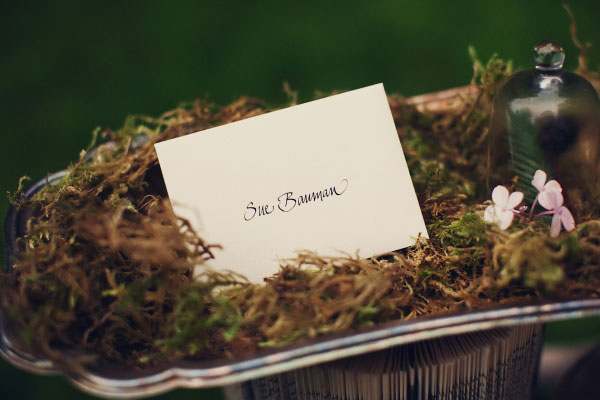 Moss also makes for a great addition to any display. Whether is be for your cake table, your guest book table or the dinner table, it brings a pop of forest into the mix.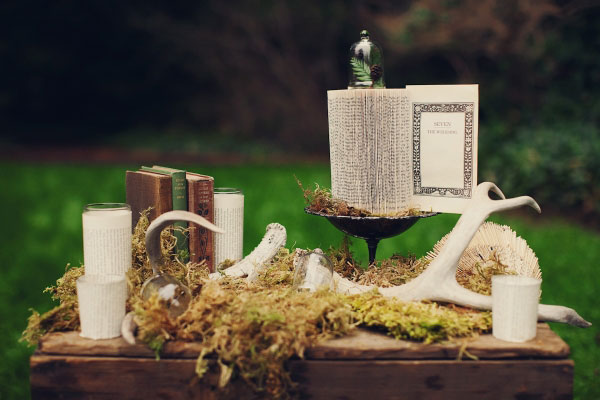 Photo One: Occasions; Photo Two: Snippet and Ink; Photo Three: NYC Weddings; Photo Four: Etsy; Photo Five: Intimate Weddings; Photo Six: Corinna Raznikov Photography; Photo Seven: Martha Stewart Weddings; Photo Eight: Etsy; Photo Nine: Tinywater Photography; Photo Ten: Christine Carroll Photography ; Photo Eleven: Crafting a Green World; Photo Twelve: Lily Red Studio; Photo Thirteen: Katherine O'Brien; Photo Fourteen & Fifteen: Tinywater Photography