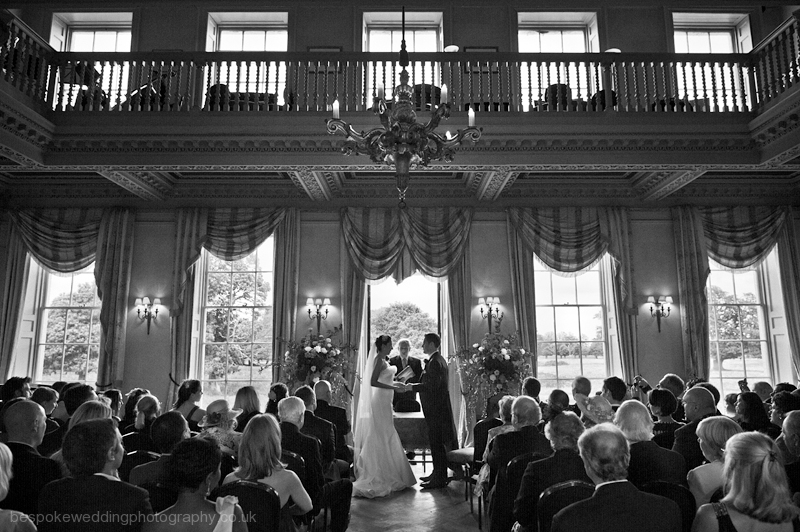 It's easy to forget that the place where you go to buy your dog license can also be a beautiful wedding venue, but many city halls and courthouses are the crown jewel of their city's architectural heritage, built with the same reverence and design ingenuity that went into the most breathtaking churches and private wedding venues. If you're planning an intimate wedding, a municipal space can be the perfect fit.
A tiny guest list is best when you're marrying in a civic building, since the ceremonies often take place in tight quarters. If you're eloping or only bringing a few family and friends, though, the small space can be so sweet! You won't have to worry about the room feeling empty, like it might in a large church or private venue.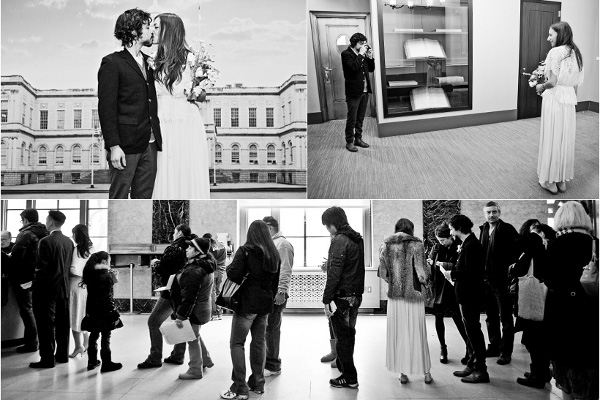 That tiny ceremony space isn't always glamourous — though some cities, including New York City, have done a lot to beautify their City Hall chapels in recent years. But, once you've exchanged "I do's", you can use the grand public spaces in the building to stage gorgeous and unique wedding photos, accented by carved marble or dramatic, vaulted ceilings, like those found in San Francisco's beautiful City Hall.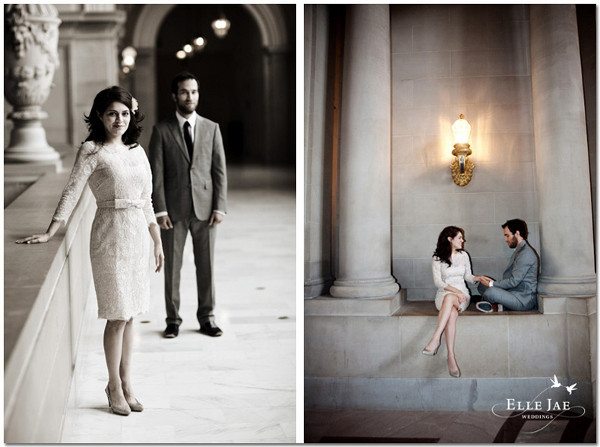 Of course, one of the biggest benefits to marrying in a municipal building is the very low cost and the very quick speed. Often a civil ceremony costs less than your last parking ticket, and is finished in the blink of an eye. A courthouse wedding will leave you with plenty of time and cash to spend on the more exciting parts of your wedding day.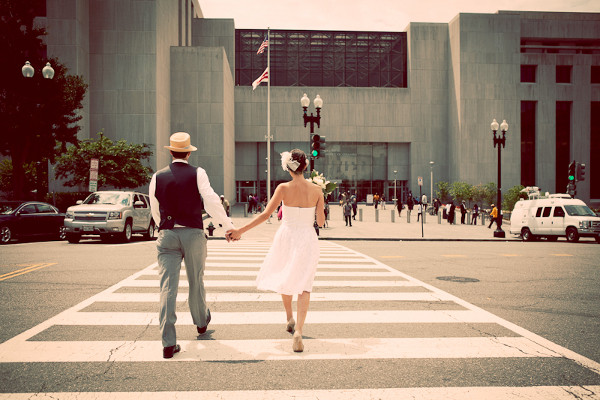 Photo One: Bespoke Wedding Photography; Photo Two: Heather Waraksa;  Photo Three: Elle Jae;  Photo Four: Jacqueline Campbell
Marie runs the wedding favors blog Favor Craver.