Would finding a picturesque, French-inspired mansion minutes from charming downtown Raleigh be a dream come true for you?
Chateau Bellevie Bed and Breakfast and the Magical French Chateau are nestled upon nearly three acres overlooking Laurel Lake. You and your guests are granted breathtaking views, surrounded by old world charm and elegance.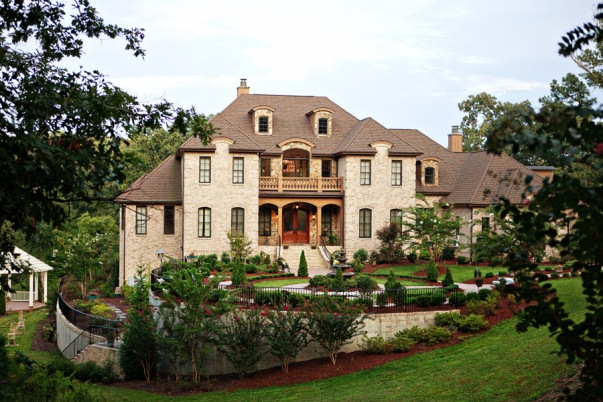 Giant swinging French doors in the Chateau Bellevie parlor open up to a lovely, romantic setting, letting a bit of the outdoors shine in during your ceremony. The "John Fox" antique grand player piano and breathtaking high ceilings heighten the romantic feel already showcased by this  French-inspired mansion.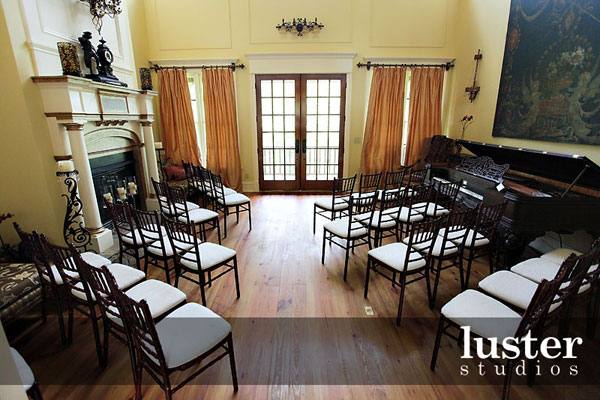 If hosting an outdoor ceremony is what you're envisioning, you can take advantage of the year-round gardens, patio and gazebo area.
Cozy, elegantly decorated rooms are the perfect way for your guests to extend their time in this grand bed and breakfast. A Honeymoon Suite awaits you at the end of the day, allowing you to leave the world behind for one more night.
Want more info? Visit Chateau Bellevie.
Photo One: Caroline Ghetes; Photo Two: Luster Studios
Sponsored Post.