Simple. Beautiful.
Two words that sum up Jennifer and Andrew's Georgia wedding.
Like an increasing number of couples, Jennifer and Andrew opted for a low stress, inexpensive elopement –  with a party planned for a later date that would include friends and relatives who weren't invited to the wedding.
"We had an amazing wedding ceremony, spent a couple of hours with our photographer and then had a special romantic dinner for two. The day was all about us!" says Jennifer.
Thanks to Photojenik Photographer for sharing the amazing photos from this l'il wedding!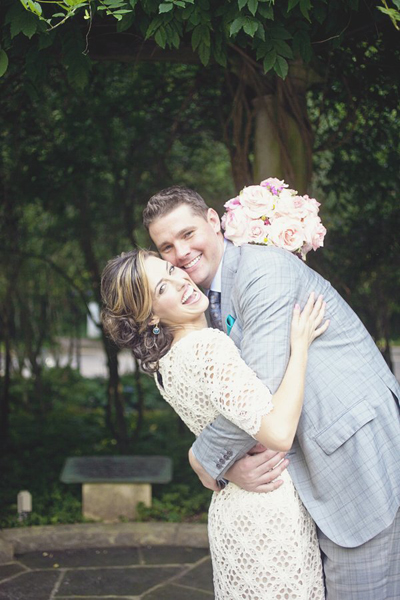 Jennifer, 33 & Andrew, 34
Atlanta, GA
Wedding Date: June 14, 2012
Number of Guests: 0 (except for the officiant, violinist and photographer!)
Wedding Cost: $1,500 (venue, photographer, officiant, violinist and flowers) – does not include wedding day attire
Wedding Ceremony Location: Old Courthouse on the Square (Decatur, GA)
Wedding Reception Location: We didn't have a reception since we decided to elope, but we did go to the Cator Woolford Gardens at the Frazer Center (Atlanta, GA) for beautiful pictures after our ceremony – this was also where we got engaged a year before so it had extra special sentimental value for us.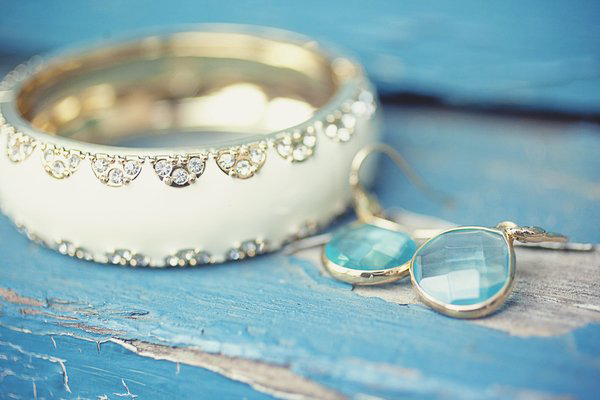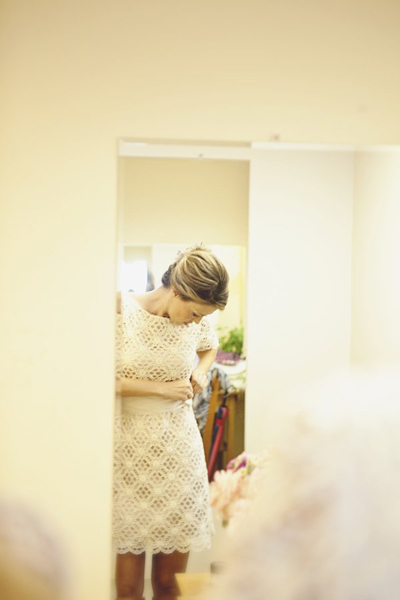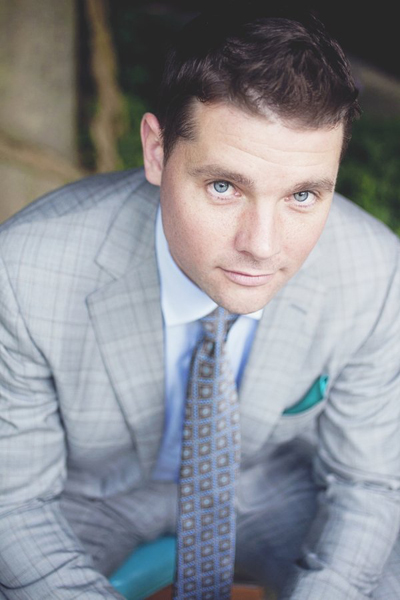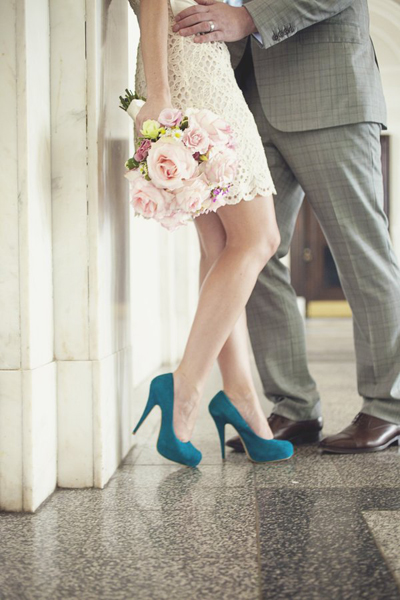 Why did you have an intimate wedding?
This was my second wedding, so I was very intentional about keeping the wedding small, meaningful and special for us; a day to celebrate life bringing us together and the future we have together. Also, my husband has lived in lots of places and has family and friends all over the country. We knew it would be hard to get everyone together for one day and we knew we wouldn't be able to focus on everyone there during the rush of a traditional wedding day and a reception. We decided it would be easier to have an intimate wedding with just the two of us, and a couple of months down the road  throw a party inviting all those we would have included at a wedding.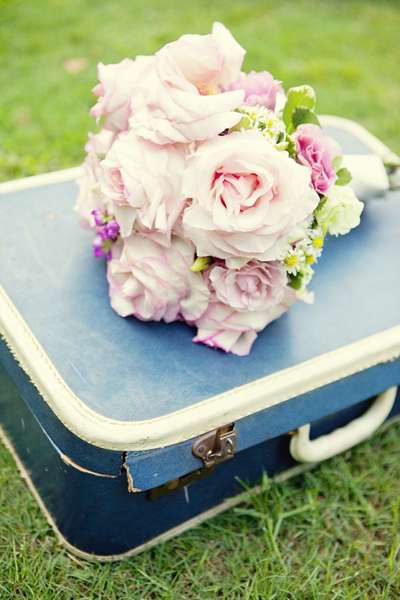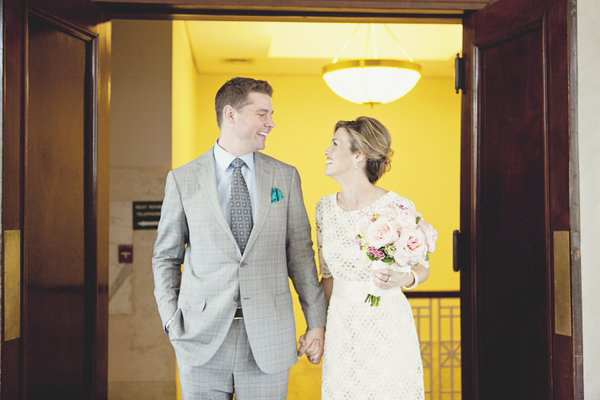 What are some the challenges that you faced planning an intimate wedding?
Really none. It was an easy decision for us. My husband works a great deal internationally so finding time to plan a traditional larger wedding would've been challenging. The hardest part was choosing a date and from there the rest of the details just fell into place. We chose a Thursday afternoon to get married. Bonus: It's amazing how much money you can save getting by married on a week day.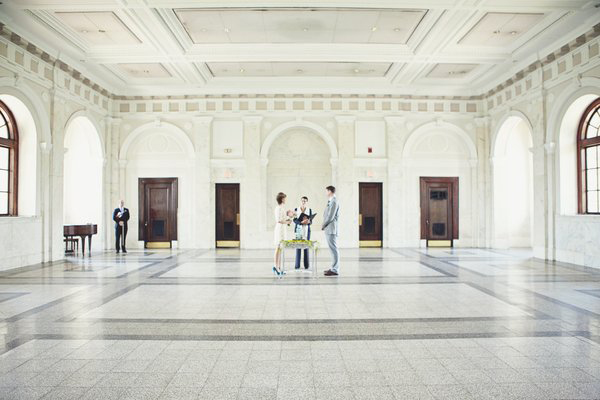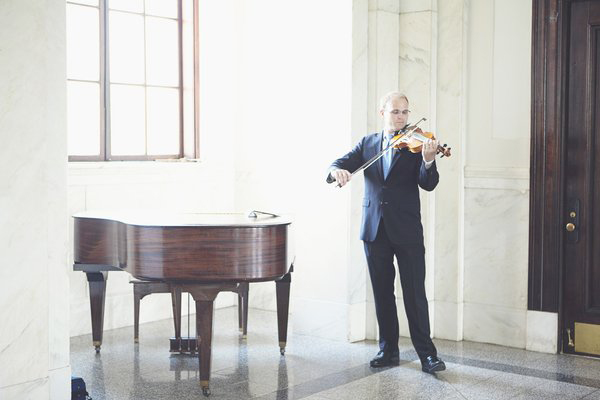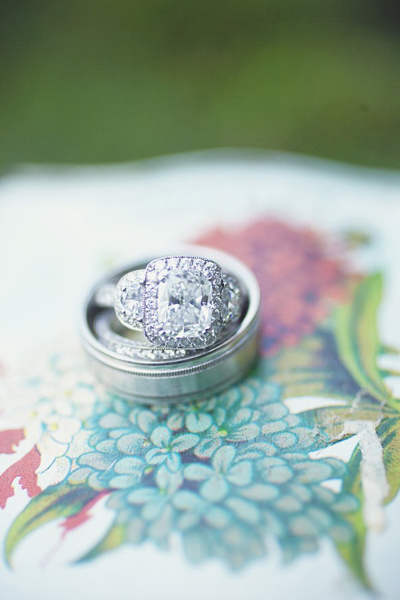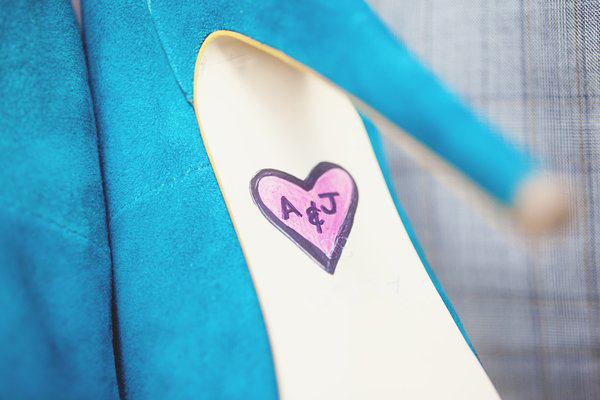 Did you have any 'issues' with the small guest list from friends and family? If so, how did you address them?
Our families were understanding of our decision. We had an amazing wedding ceremony, spent a couple of hours with our photographer and then had a special romantic dinner for two. The day was all about us! The next morning we gathered with our immediate families for a lovely lunch at a local restaurant, enjoyed our "wedding cake" (from a Piece of Cake in Atlanta) and then headed off to the airport for our honeymoon. It was the perfect sendoff and way to include our families during our special time.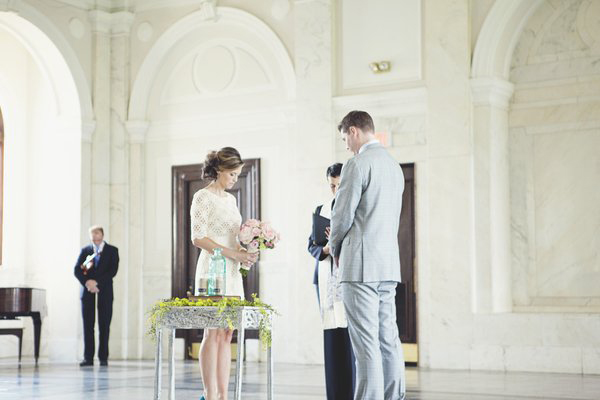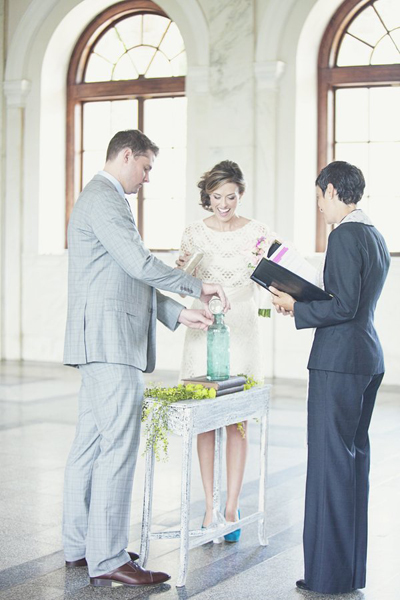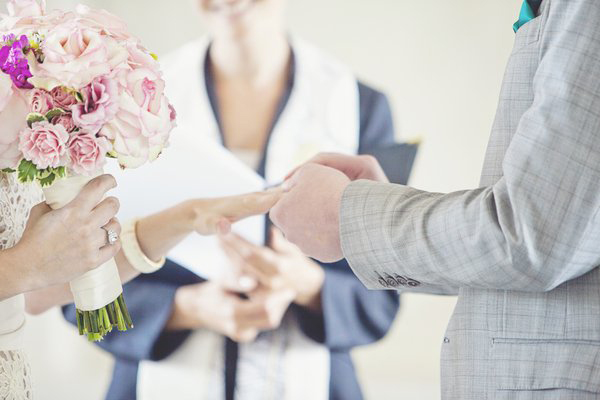 What were the highlights of the ceremony?
We worked with our officiant in the months prior to our wedding to really customize our ceremony. Though our ceremony was very traditional, we also included letters we'd written to each other, special readings we each chose to include, and the addition of some personalized vows that we had not shared until our ceremony. It was an incredible way to really make our ceremony personal and meaningful.  Unbeknownst to both of us, we had quotes from song lyrics in our letters to each other that really summed up our relationship. We also spent the better part of our year engagement living apart due to our jobs – me in Georgia and my husband (then fiance) in Switzerland. We chose to do a unity ceremony using sand from the Rhine River in Switzerland and the local lake in my hometown – this represented not only us and our unique backgrounds coming together, but also was a nod to the hard work and perseverance it takes to keep a relationship alive and thriving while physical distance keeps you apart. Last but not least, we had a family friend, who is also an amazing violinist/studio musician, play songs during our ceremony. He helped set the mood and played a medley of songs we had decided upon beforehand: Can't Help Falling in Love (UB40), I Do (Colbie Callait), Somewhere Over The Rainbow (Israel Kamakawiwo'ole), All You Need Is Love (The Beatles), All Your Life (The Band Perry).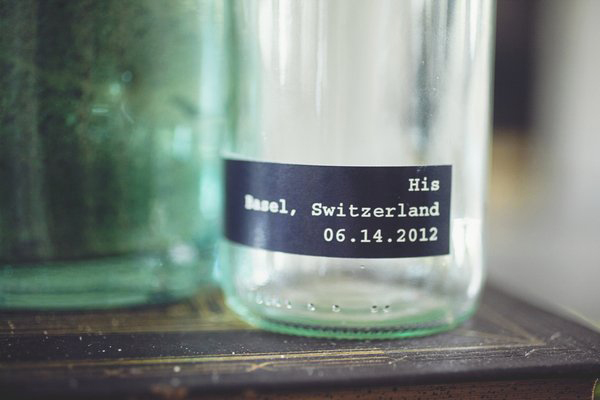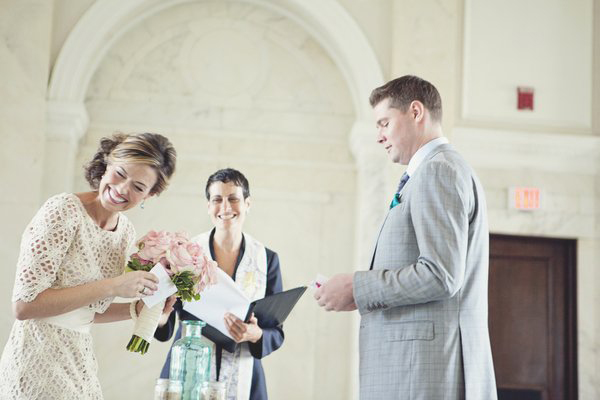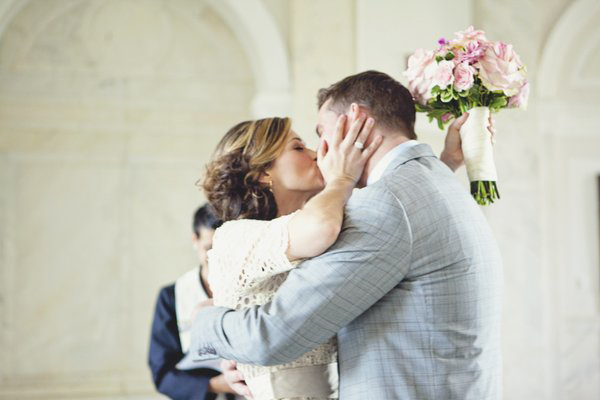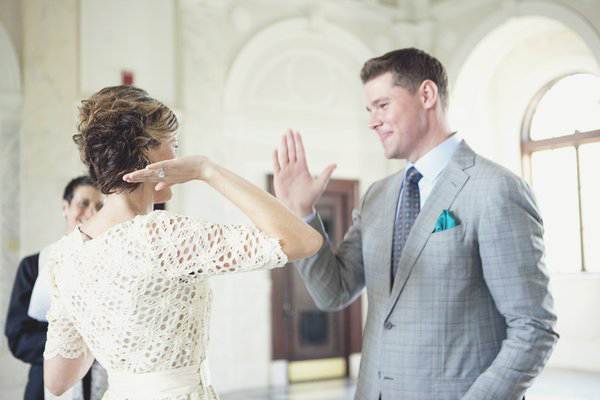 What were the highlights of the reception?
After the ceremony, we took pictures outside the Courthouse. A local street musician saw us and started playing "Here Comes the Bride" on his trumpet! It was sweet and special, especially because it was so unexpected. Also, our photographer brought along some amazing vintage props when we went to the Cator Woolford Gardens after our ceremony and we had such a fun time using them, along with the gorgeous grounds of the garden.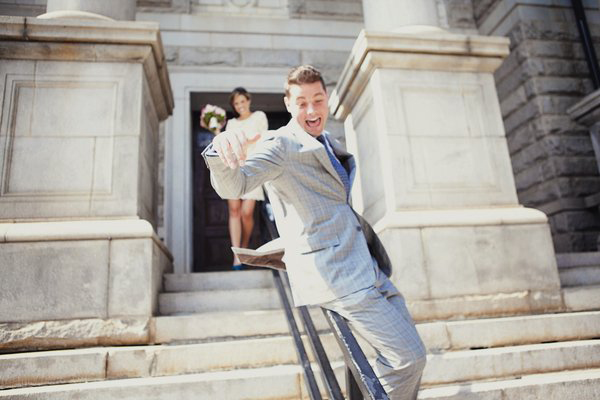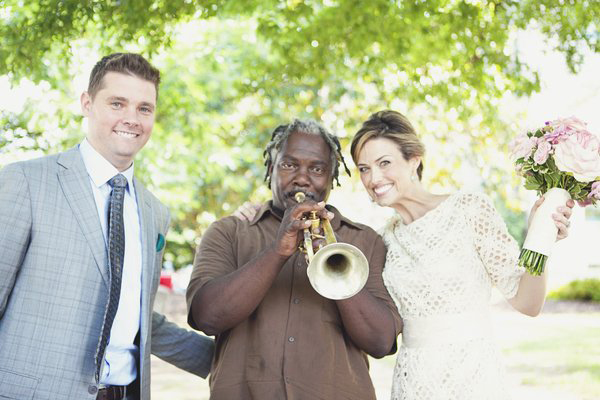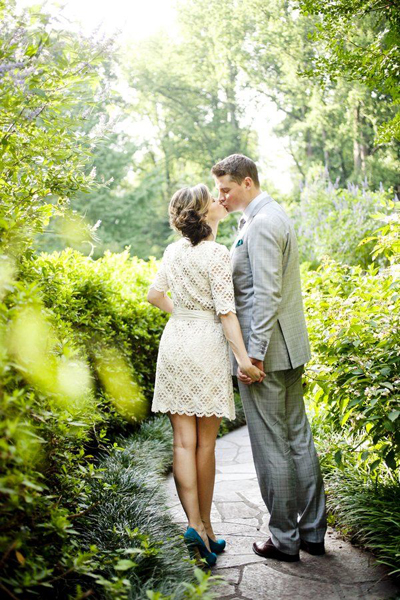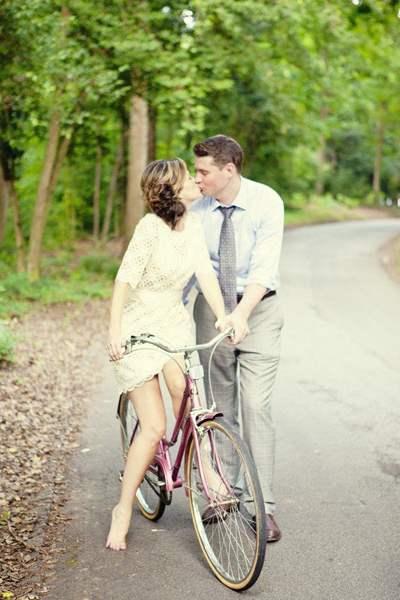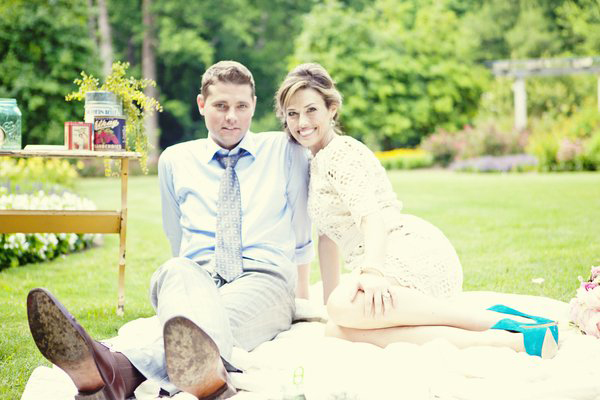 What was the best thing about having an intimate wedding?
Focusing on us and only us. It's easy to get caught up in all the details that people think are necessary for a wedding and reception (trust me, I've been there!) – but in reality, you are making a lifelong commitment to someone. When you wake up the day after you get married, the outcome is still the same, whether you've had a grand affair or just gone to your local Justice of the Peace. You are married! Enjoy the day and all the days ahead!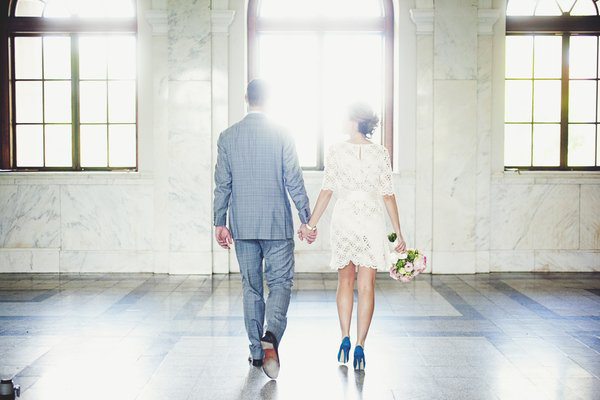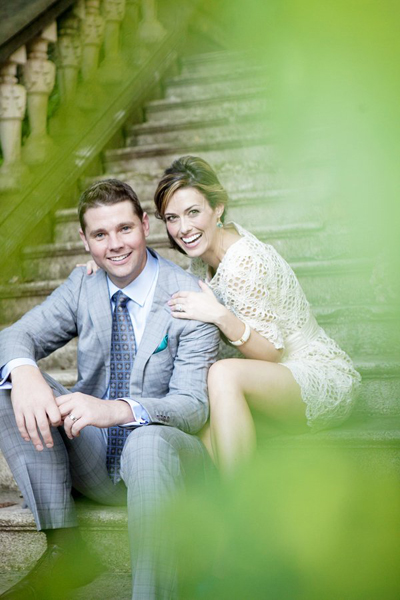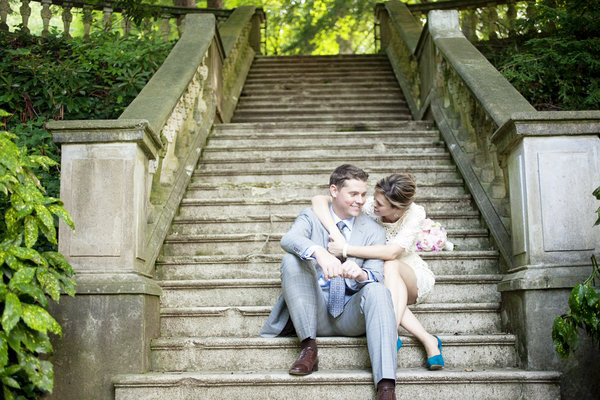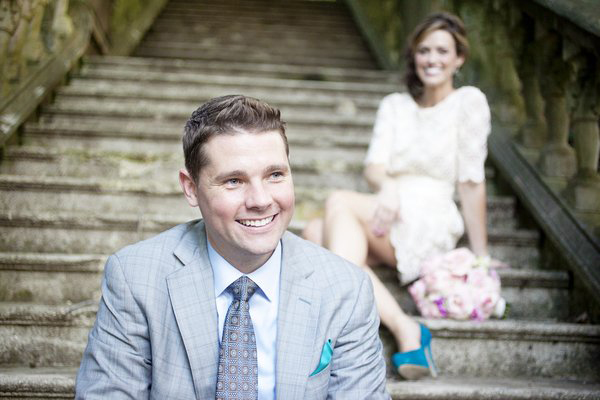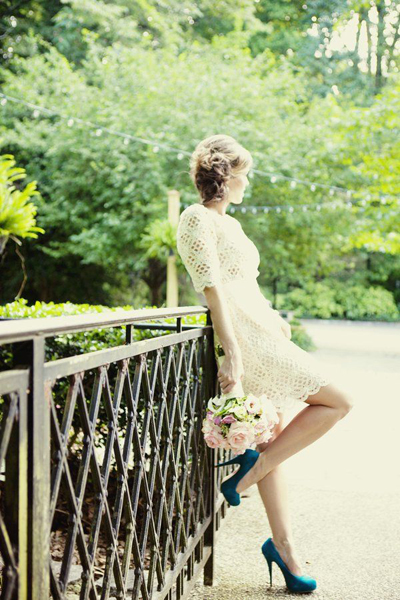 What advice do you have for couples who are considering an intimate wedding?
see above