Planning their Idaho wedding from Virginia, Jenny and Donovan used Pinterest as inspiration and booked everything through e-mail. Even though everything was planned remotely, the day unfolded without a hitch.
Their ceremony and reception took place at a golf course and included their closest family members.
The intimate wedding was captured by Ashlea Terhune Photography.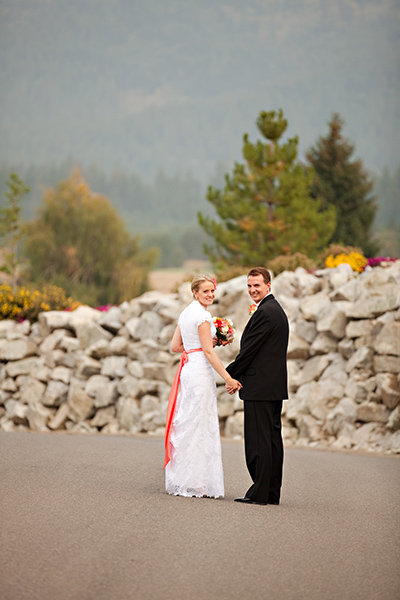 Jenny & Donovan
Blanchard, Idaho
Wedding Date: September 15, 2012
Number of Guests: 61
Wedding Cost: $15,000
Wedding Ceremony Location: Stoneridge Golf Course Event Center (outside)
Wedding Reception Location: Stoneridge Golf Course Event Center (inside)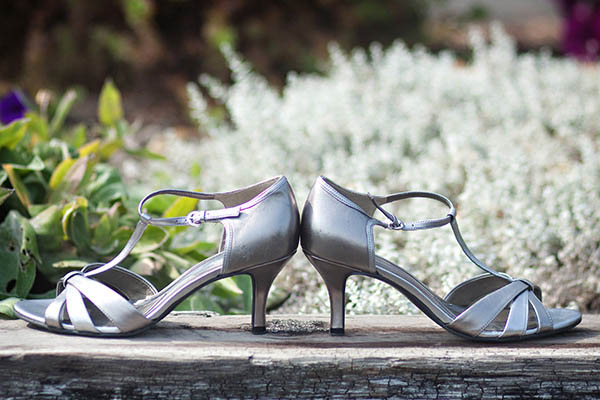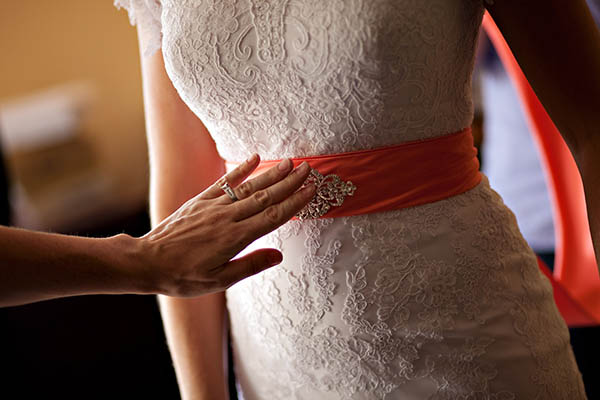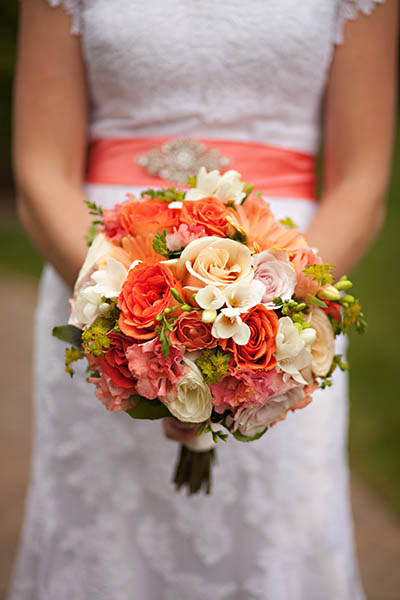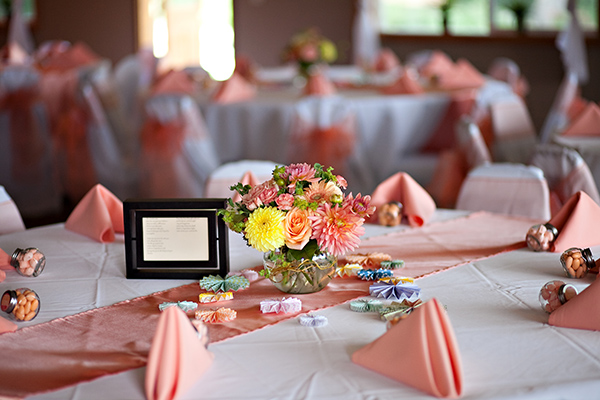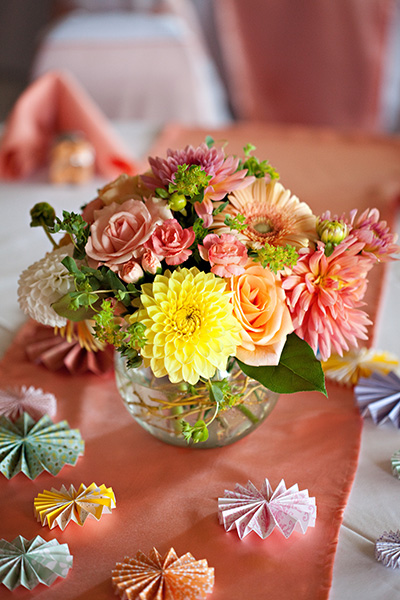 Why did you have an intimate wedding?
(Donovan) We wanted to have a wedding that would allow us to be able to interact with all of our guests and for our friends and family to get the chance to know one another.  A large venue and wedding just seemed too impersonal.  We wanted something that everyone could feel like they were a part of.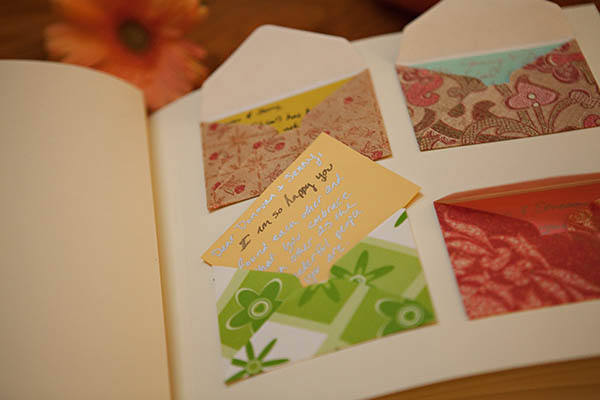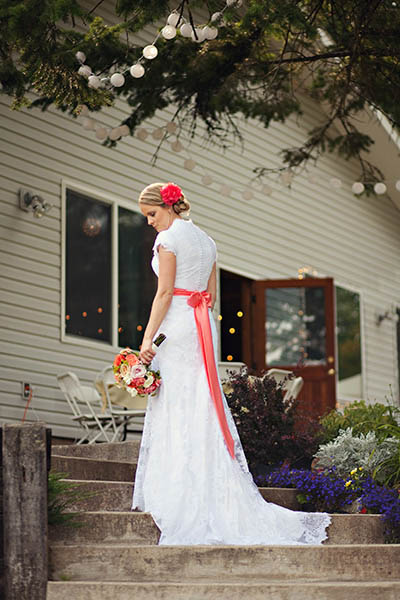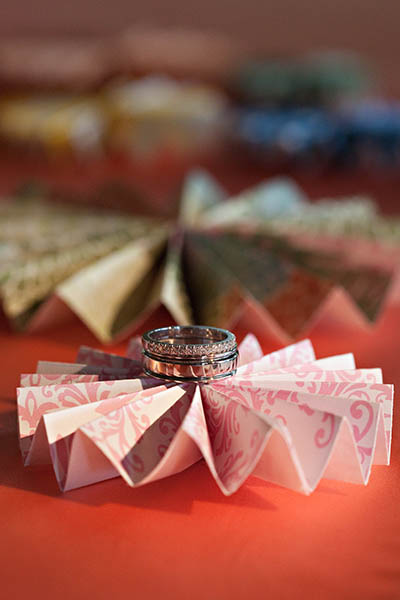 What are some the challenges that you faced planning an intimate wedding?
The biggest challenge was organizing everything long distance.  Pinterest was invaluable, as was e-mail.  We also selected our vendors largely based on their websites and the flexibility that they demonstrated during initial interviews.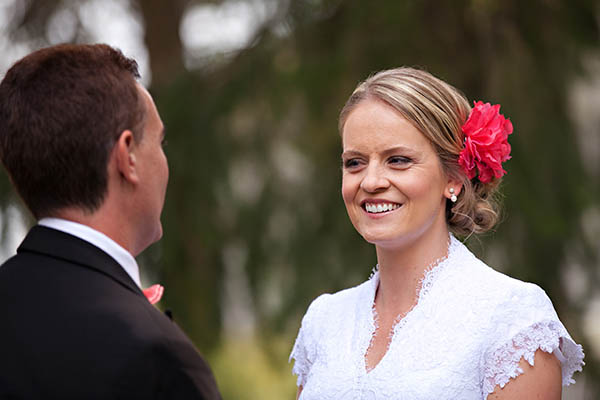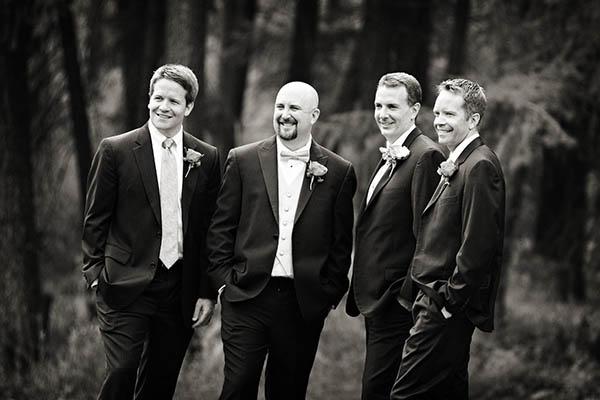 Was it difficult to pare down the guest list?
Very.  We sent out invitations in three waves.  The first included 'must invite' family.  As 'no' RSVP's came in we sent out additional invitations right away.  The third wave was largely done via phone calls as there wasn't much time to send out final invitations.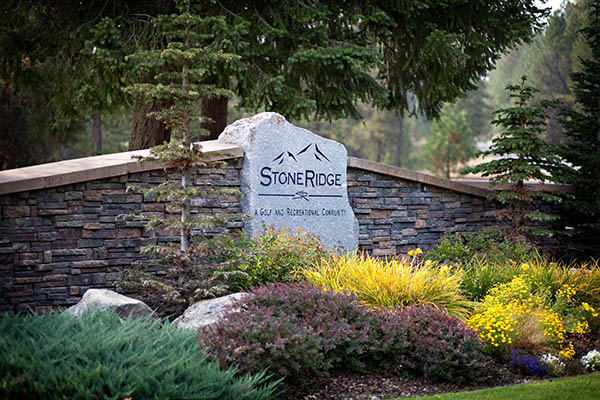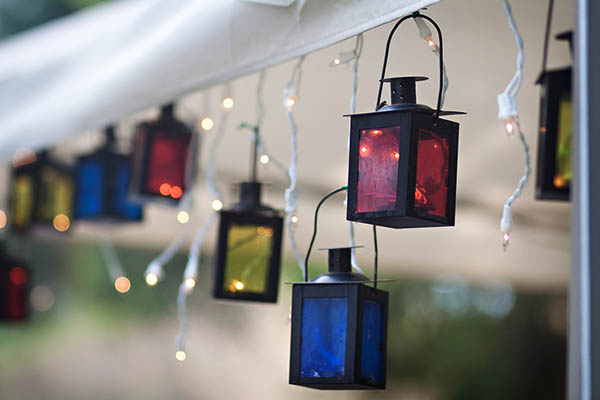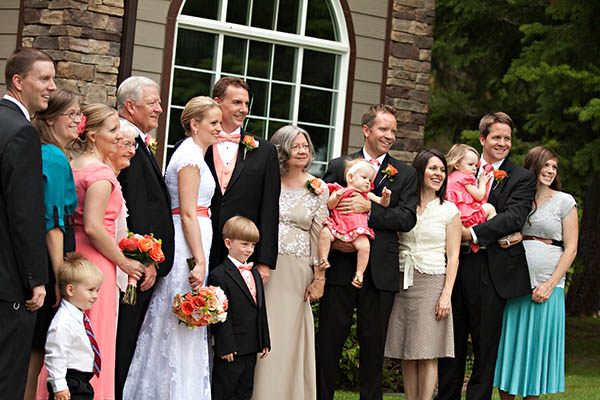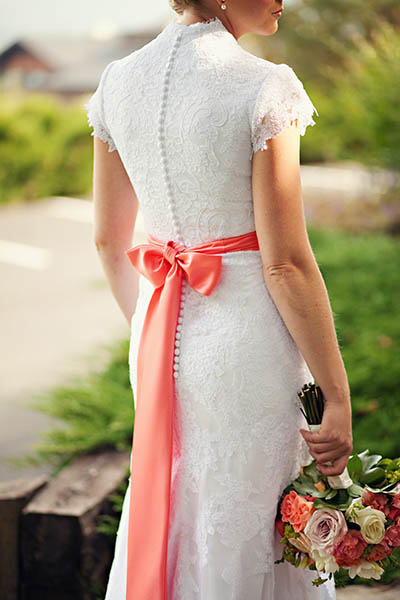 Did you have any 'issues' with the small guest list from friends and family? If so, how did you address them?
It was unfortunate that we had several guests that had indicated that they were going to come that ended not showing up the day of the wedding.  If we had been given more notice we may have been able to invite additional guest that were able to come.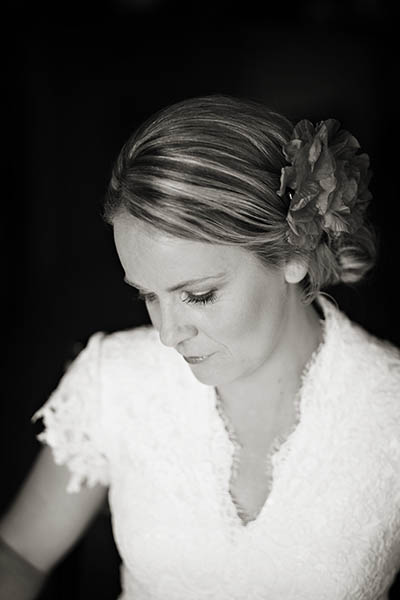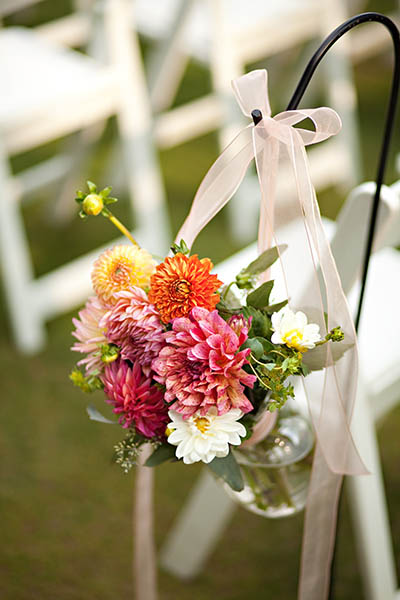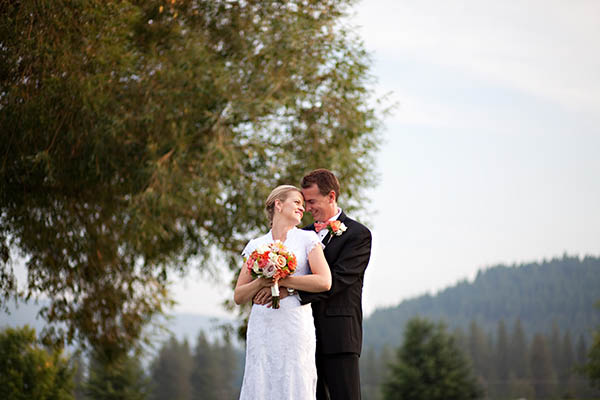 What were the highlights of the ceremony?
(Jenny) Walking with my dad down the aisle. My niece as flower girl. My nephew as ring bearer. Thoughtful remarks by my uncle as the officiant.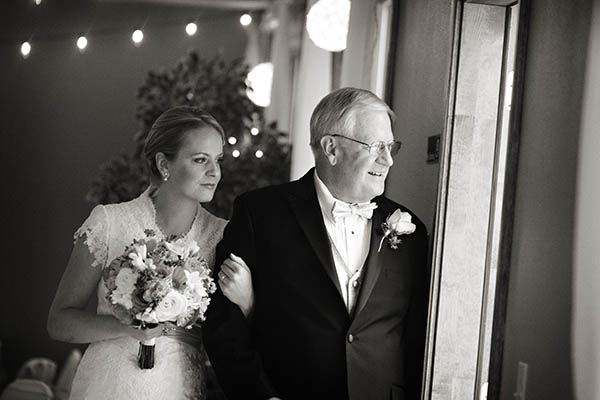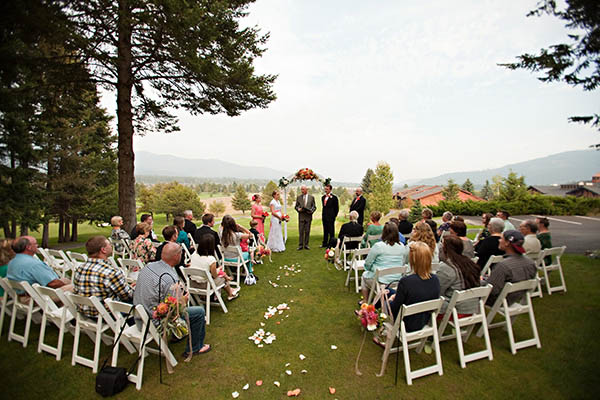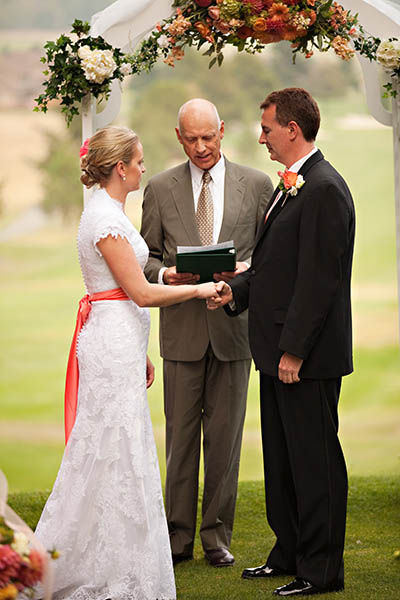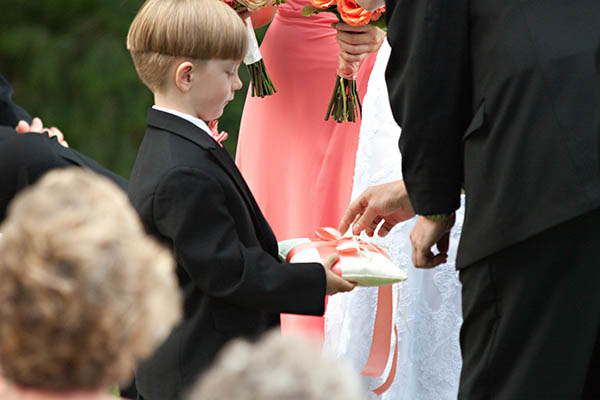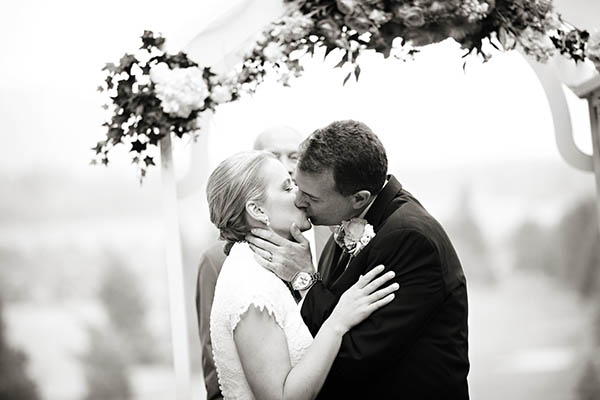 What were the highlights of the reception?
(Jenny) The dollar dance, especially the kids who walked up to us with their dollar bills, not really knowing what to do; my niece and nephew dancing with each other; my nephew break dancing; sing-a-longs with friends and family; me and Donovan swing dancing to Garth Brooks; Dance Party Part II after the parents left. (Donovan) Food and music were on the top of my list.  Getting my friends out on the dance floor that 'just don't dance'. It was also nice that we were able to spend time at each table and visit with friends and family.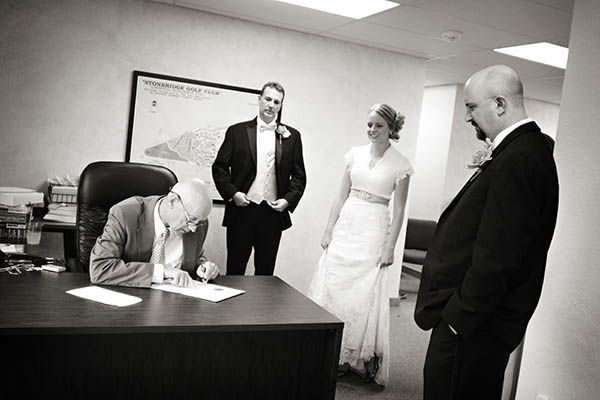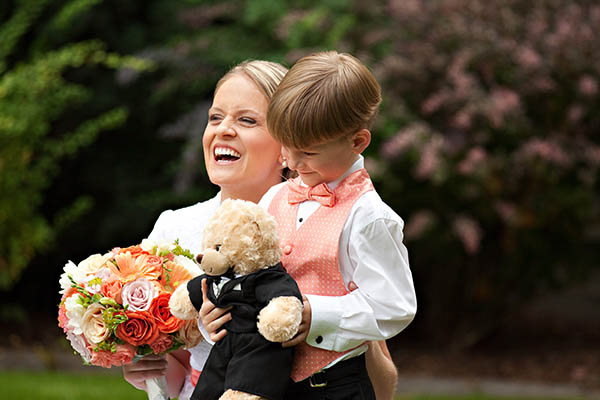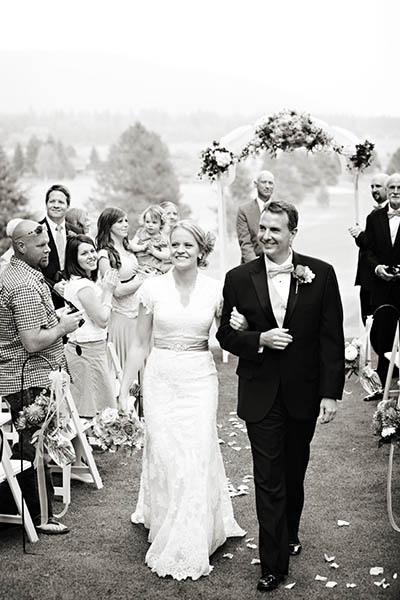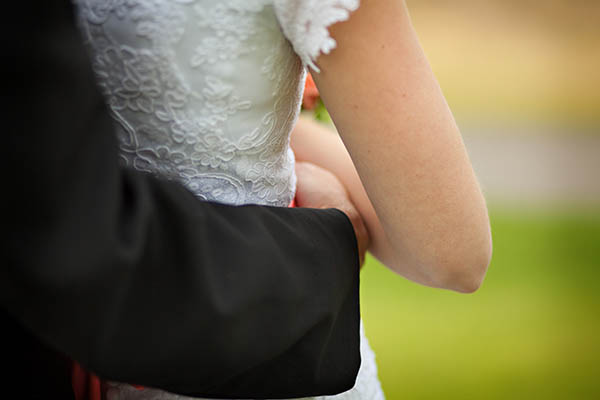 What was the best thing about having an intimate wedding?
(Jenny) The fact that we got to talk to almost everyone, and almost everyone got to talk to each other. The fact that I feel like it gave everyone who wanted to be involved a chance to do something. I don't think anyone felt bored or left out. I feel like we kind of had the flexibility to wing it and not stick to a specific program or anything, and nobody cared. Like when we decided to do the friend sing-along earlier than we thought we would. I don't know. Lots of things. I think it was the perfect number of people.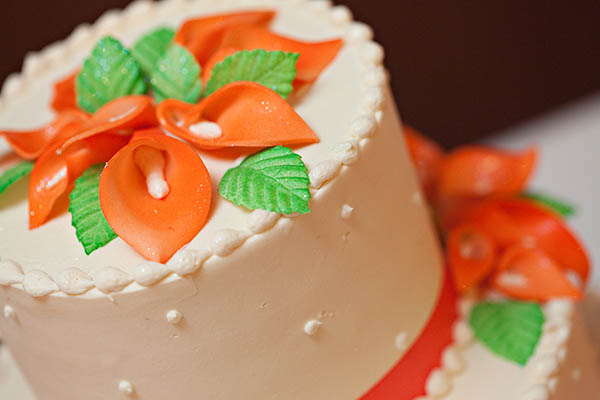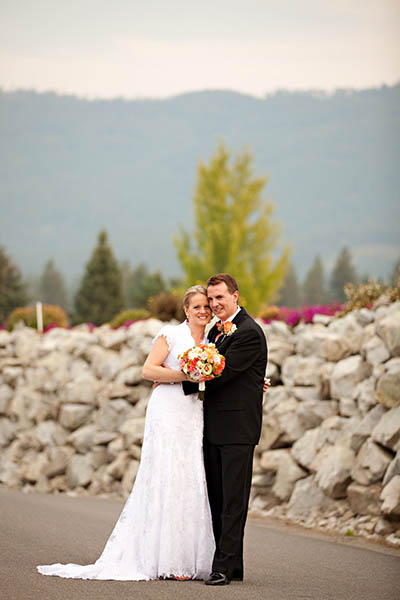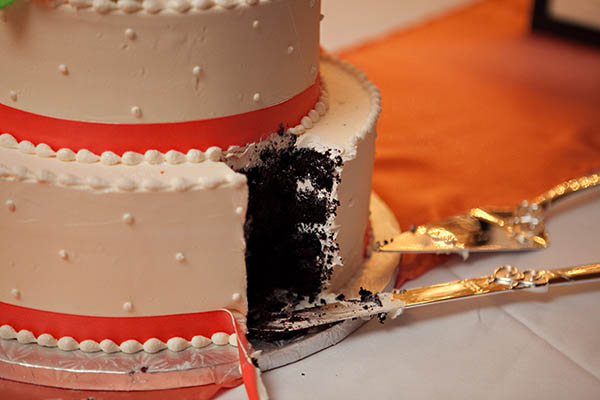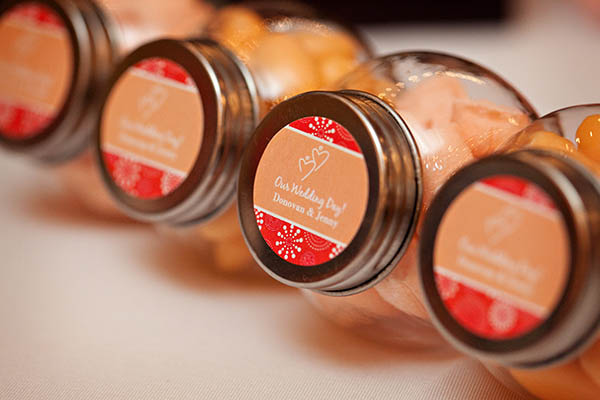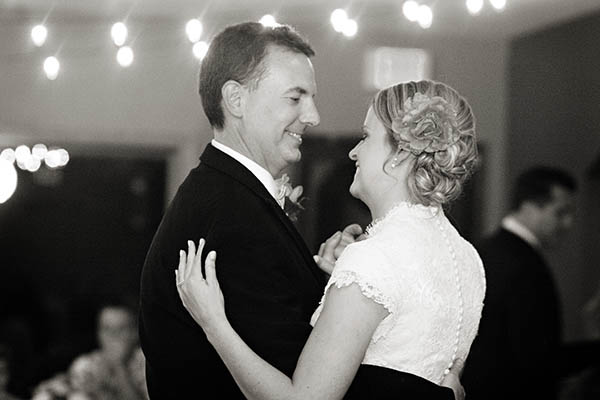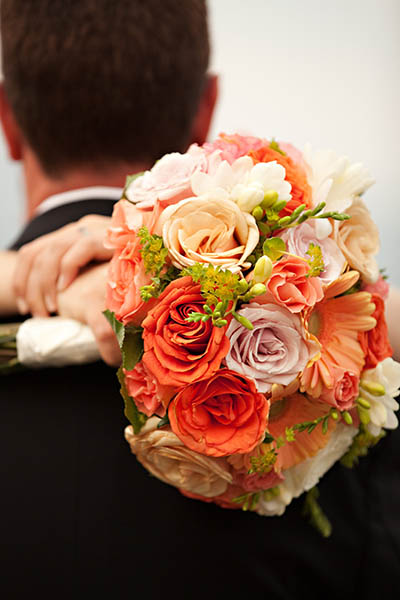 What advice do you have for couples who are considering an intimate wedding?
Plan as much as you can in advance.  Enlist friends and family to help with decorating and final chores.  Find volunteers to take care of the details the day of so that you can just enjoy 'your day'.  Spread out the duties so that one person is not overloaded with things to do. 'Let go' on the actual day and just enjoy; there will never be another time filled with such love and joy where you are the center of attention and all of your friends and family are there to share it with you.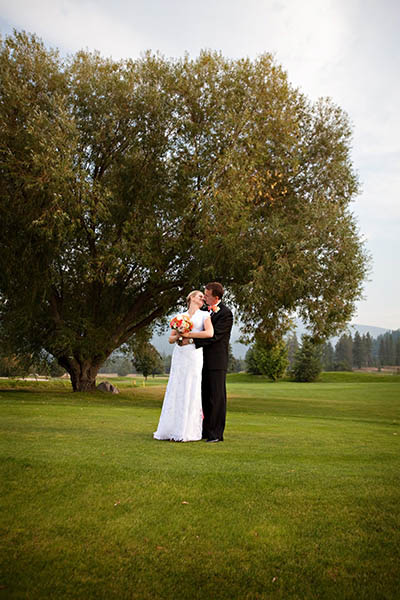 Vendors:
Photographer: Ashlea Terhune Photography
Florist: Just Roses Plus (florist)
Catering and Venue: Stoneridge Golf Course Events
Cake: Marsells Cakes