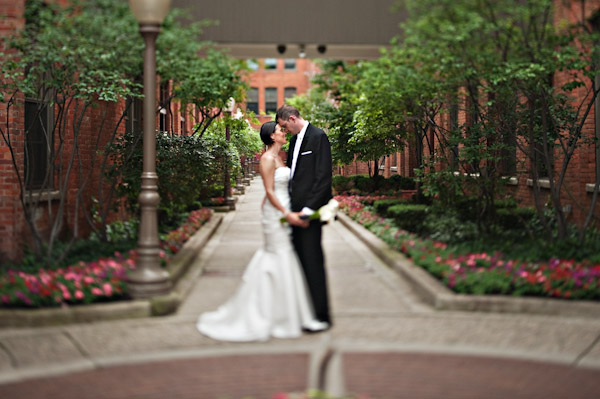 Jocelyn, 35 and Peter, 33
Detroit, Michigan
Wedding Date: June 19th, 2010
Number of Guests: 35
Wedding Cost: $15,000 (approx.) (there were additional costs to relocate the wedding at the last minute)
Wedding Ceremony Location: OMNI Hotel
Wedding Reception Location: OMNI Hotel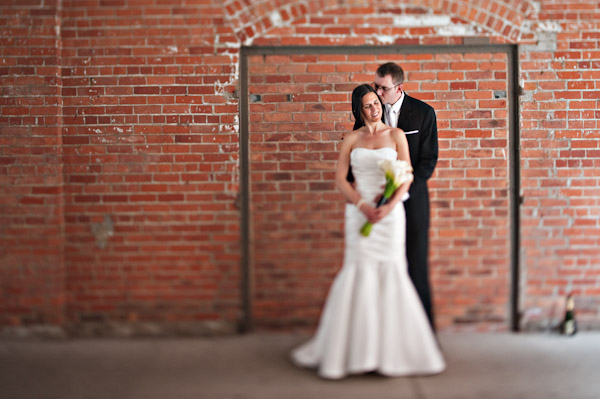 Why did you have an intimate wedding?
Pete's mother was fighting palliative breast cancer and was told by her oncologist that she most likely would not live to our original wedding date.  We moved the wedding to a date and location that would allow her to attend the wedding.  It was a hard decision to make, but we never doubted our decision.  Pete's mom did attend the wedding, but passed away four months later.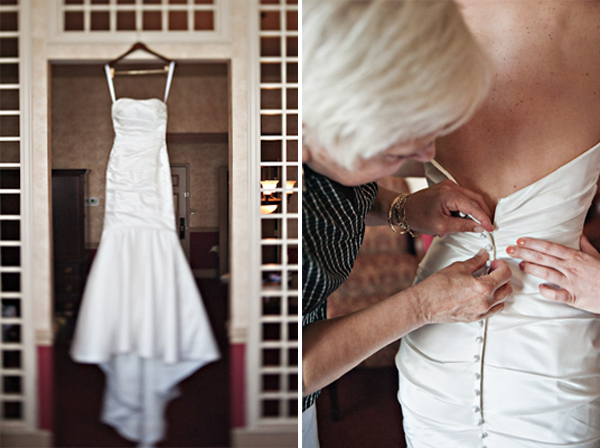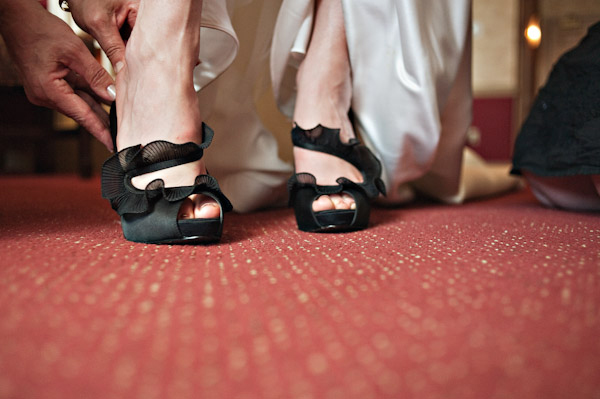 What are some the challenges that you faced planning an intimate wedding?
Dealing with vendors from a remote location, and putting together the entire wedding in 5 weeks.
Was it difficult to pare down the guest list?
No, because we decided to throw a small, intimate family wedding, then have a larger reception at a later date.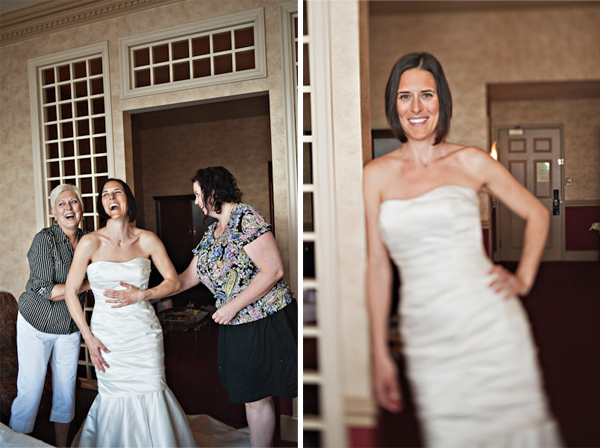 Did you have any 'issues' with the small guest list from friends and family?
No, our friends were very understanding when we explained we were changing the ceremony to be a small family affair.  To be sure all of our friends and family were able to celebrate with us, we threw a larger reception after we came home from our honeymoon.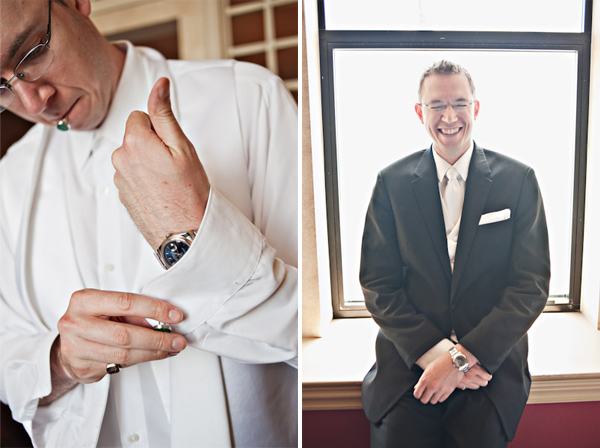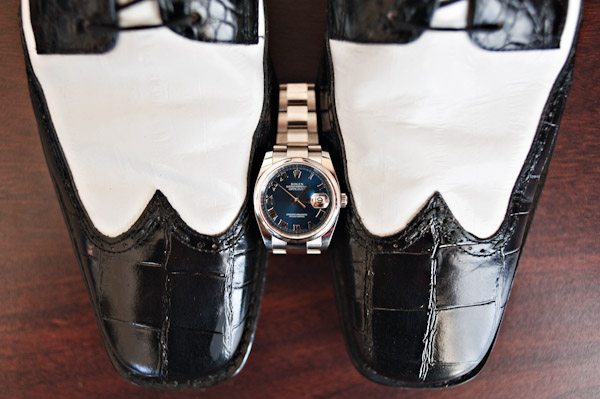 What were the highlights of the ceremony?
An outdoor wedding on a beautiful sunny day, Pete's mother attending, Jocelyn's grandmother attended (the only living grandparent of the couple), having our nieces and nephews as the flowergirls and ring bearers.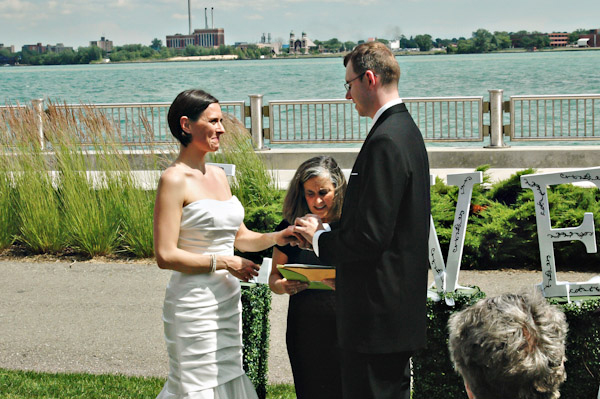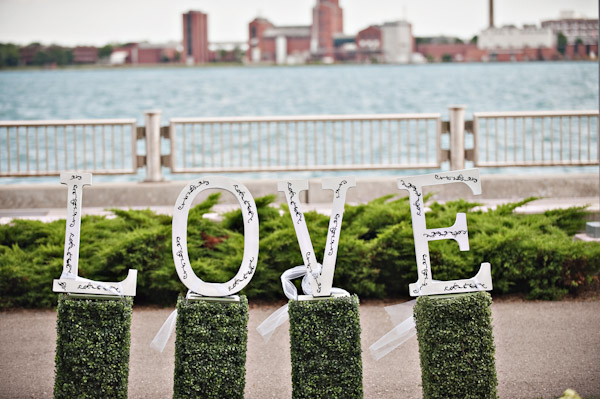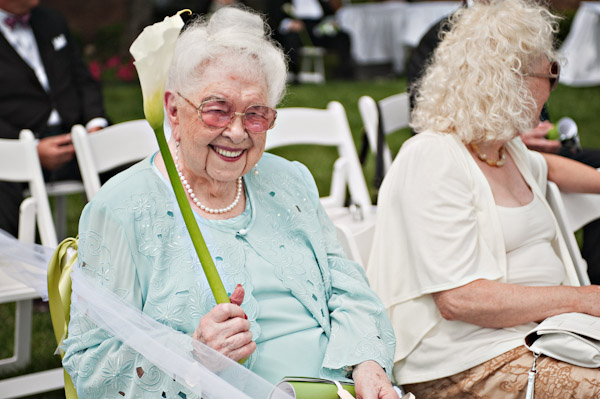 What were the highlights of the reception?
The bride's parents passing their engraved toasting cup to the couple, with the couple's wedding date also engraved in it.  A brief but touching groom-mother dance.  All of the guests talking and sharing stories until well after midnight.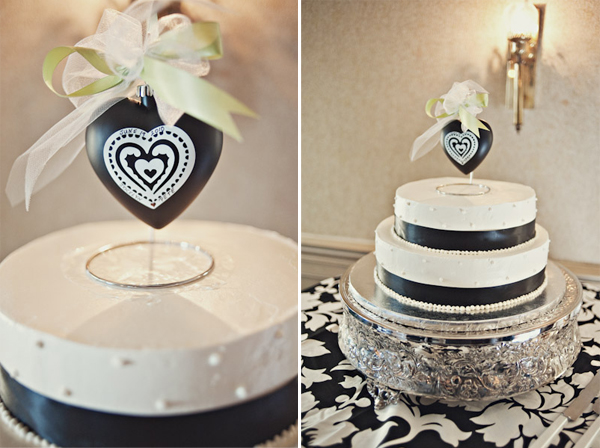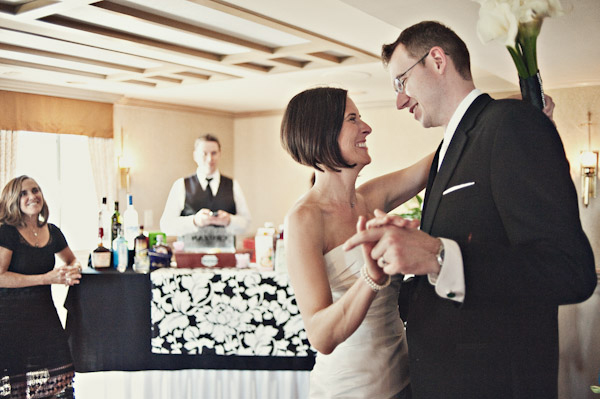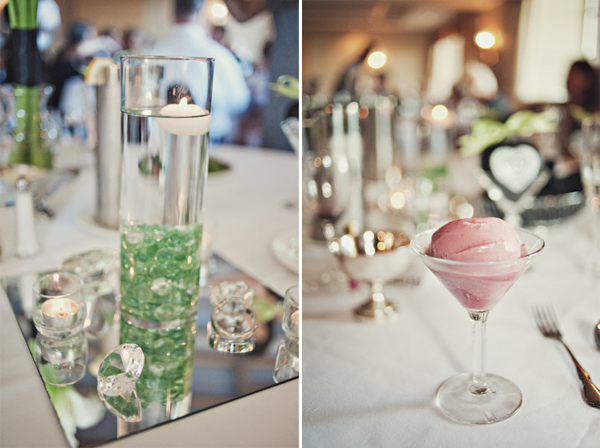 What was the best thing about having an intimate wedding?
Both the bride and the groom were able to have genuine, intimate conversations with each guest before the night was over.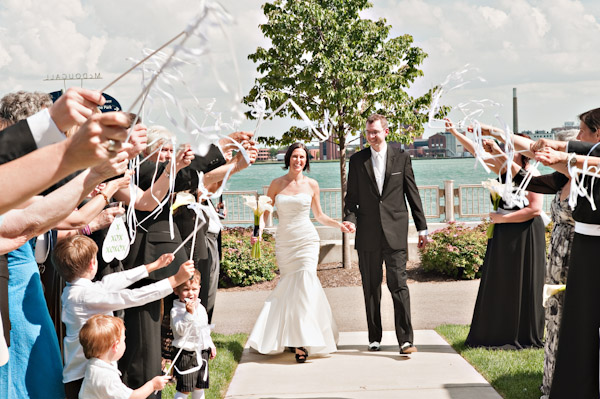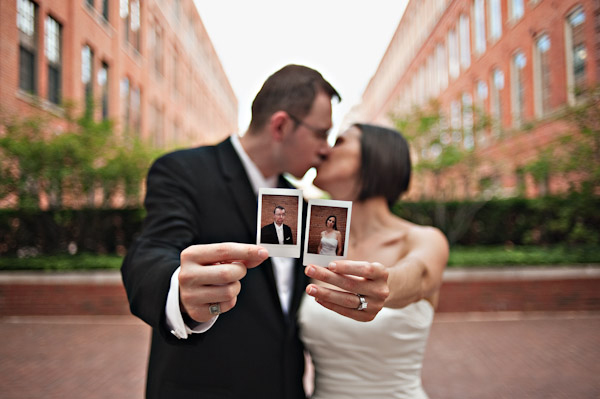 What advice do you have for couples who are considering an intimate wedding?
Don't think that the reception on the wedding day must be the only reception.  If you're thinking about it, do it; you're able to spend your money in a more meaningful way on each of your guests, rather than trying to stretch dollars in order to cover a large group.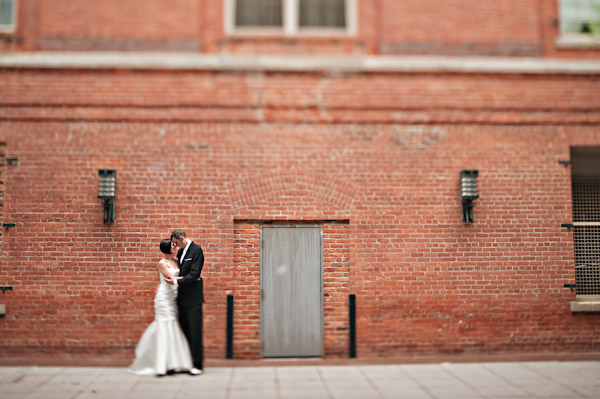 Vendors:
Location: Omni Hotel Detroit
Officiant: Rev. Dr. Laurie Grieg
Photographer: Kip Beelman Photography (Seattle, WA)
Cake: Measuring Up Baking Company
Dress: Victoria Bridal (Seattle, WA)
Bride's Ring: Borshiems' Jewelers
Groom's Ring: Avant Garde Titanium
Flowers: Wesley Berry Flowers