Laura and Greg hopped on a plane to Wyoming and found the perfect spot to elope: the breathtaking Grand Teton National Park.
The couple had backpacked through the mountainous park a few years earlier and fell in love with it's rugged beauty.
"We could not have had a more perfect wedding," says Laura.
Dustin Prickett of Sunglow Photography did an amazing job capturing their special day!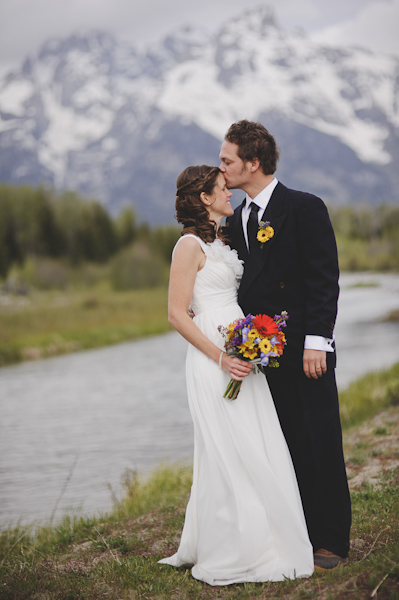 Laura, 27 & Greg, 29
Grand Teton National Park, WY
Wedding Date: May 22, 2012
Number of Guests: 0 (just the photographer, officiant, and witness)
Wedding Cost: $5,000
Wedding Ceremony Location: Schwabacher's Landing
Wedding Reception Location: The Mural Room in Jackson Lake Lodge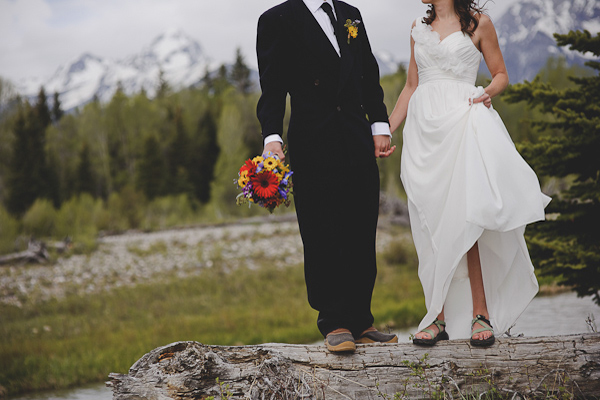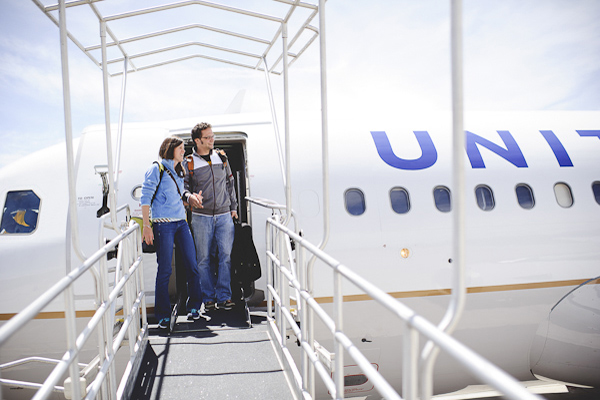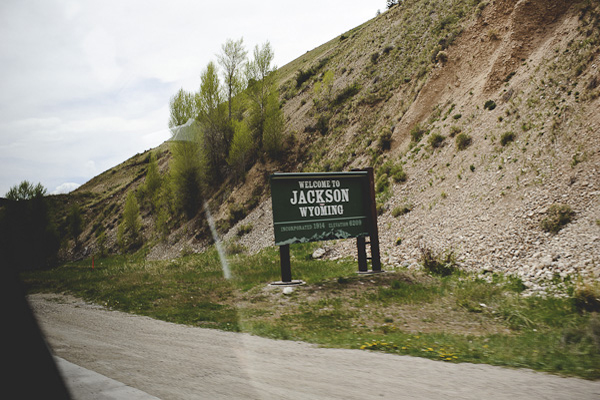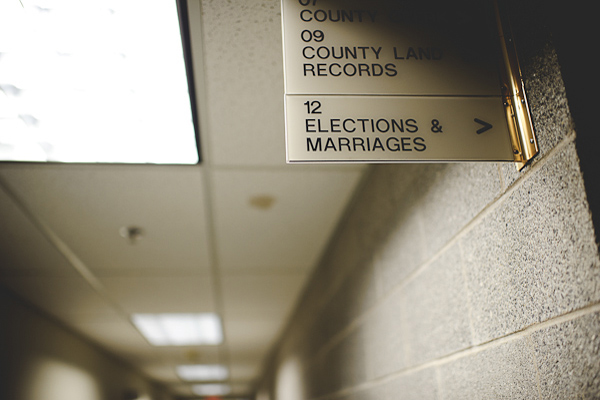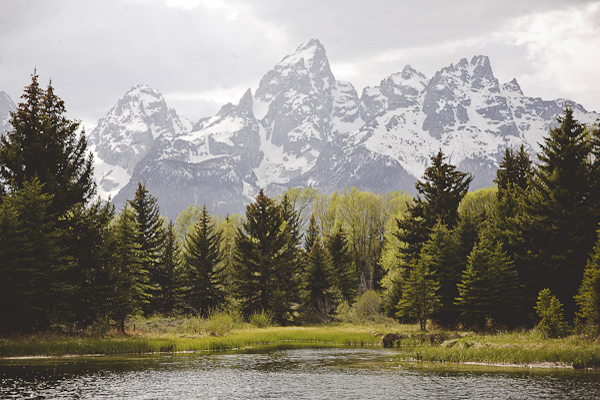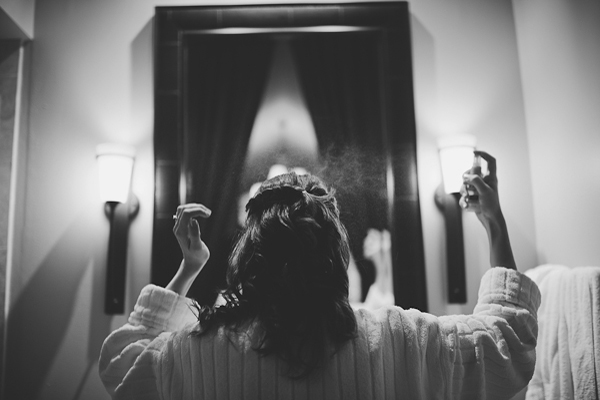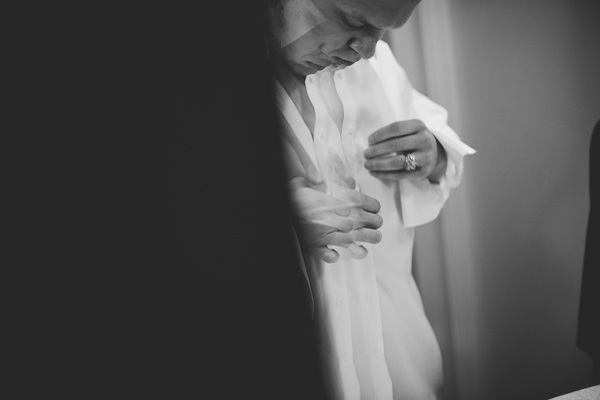 Why did you have an intimate wedding?
It felt right for us. We thought that the planning/budgeting stress would take away from our enjoyment of the day and what's most important about the day- our commitment to each other.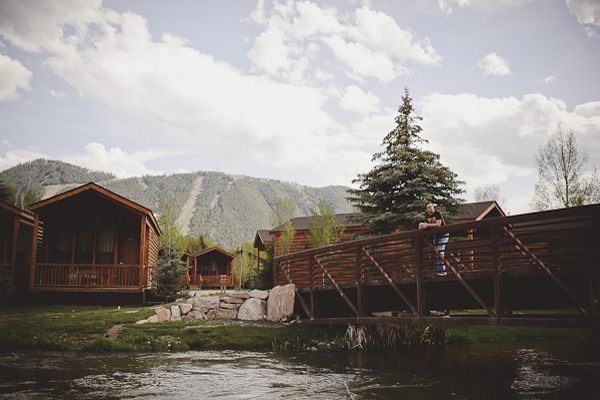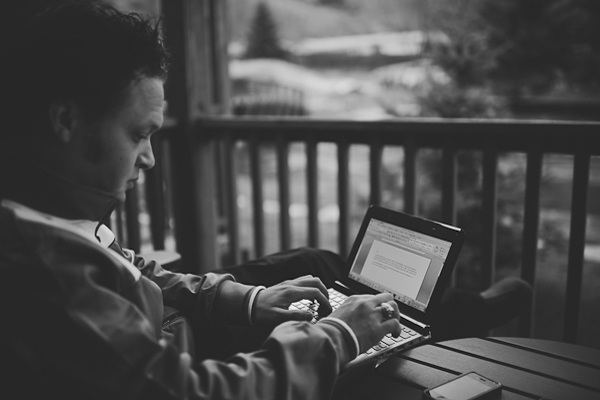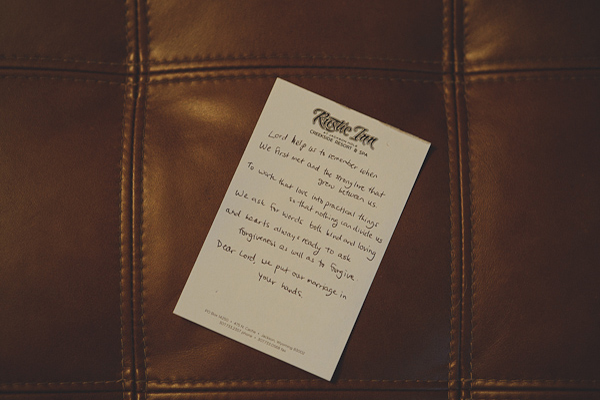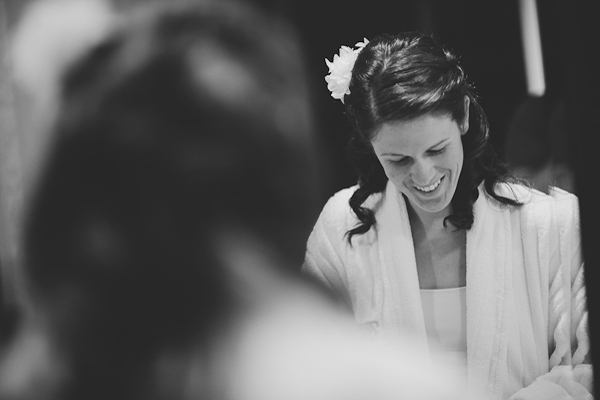 What are some the challenges that you faced planning an intimate wedding?
The most challenging part was explaining to our family and closest friends that we wanted to elope. But things like that are never as bad as you imagine them to be. We even got a lot of supportive comments from friends and family, many of whom thought our ceremony perfectly fit our personalities and relationship.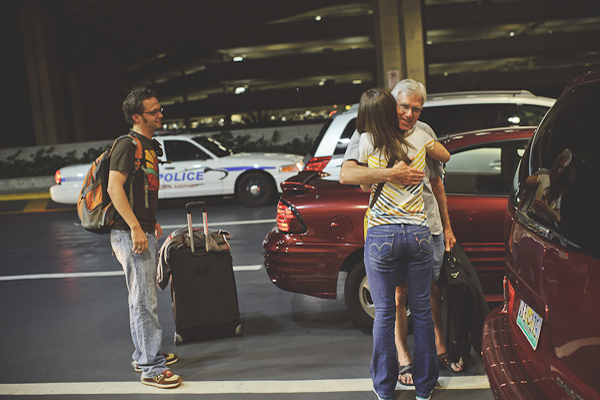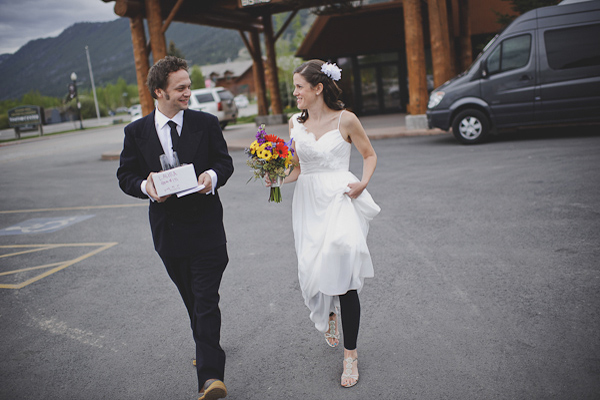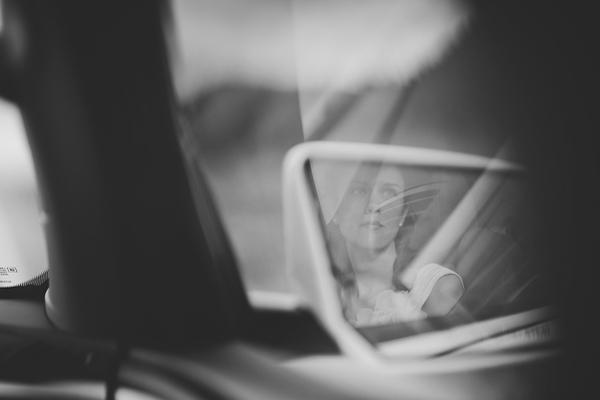 Was it difficult to pare down the guest list?
We knew that as soon as we added anyone, it would quickly and easily turn into a bigger event that we wanted, so we kept it with just us.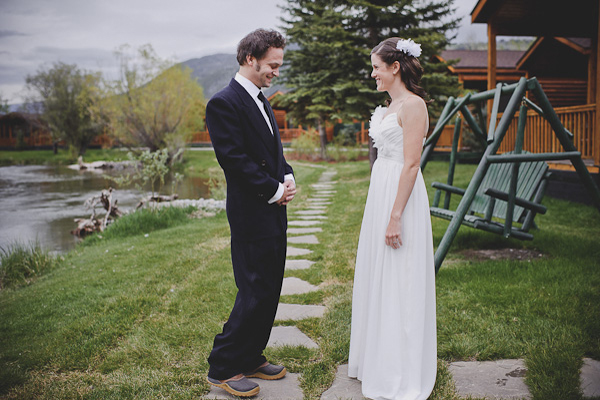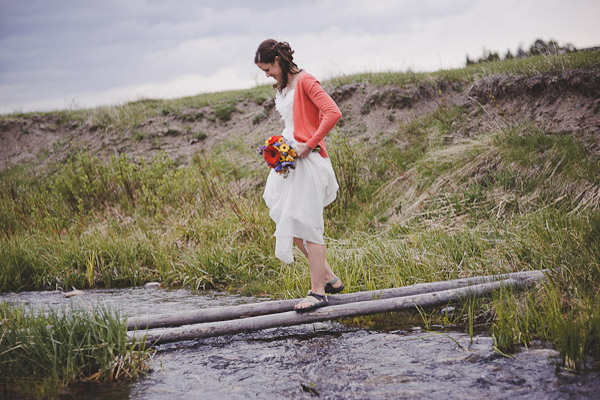 Did you have any 'issues' with the small guest list from friends and family? If so, how did you address them?
Our parents were the most disappointed with our news, which we completely understood, but they were ultimately very supportive of our decision and thrilled for us. Both Greg's and my parents gave us a reception in each of our home states after our return, so we were able to celebrate with friends and family at each party, which we loved.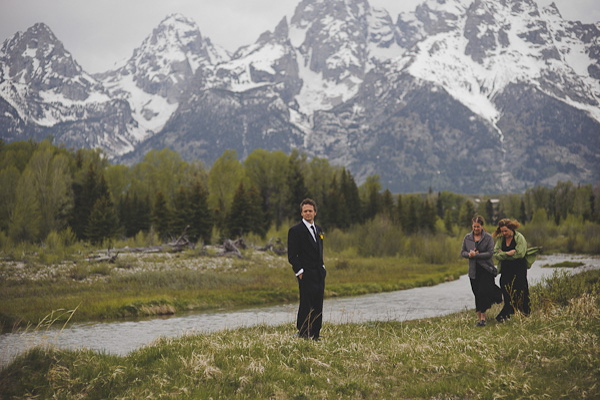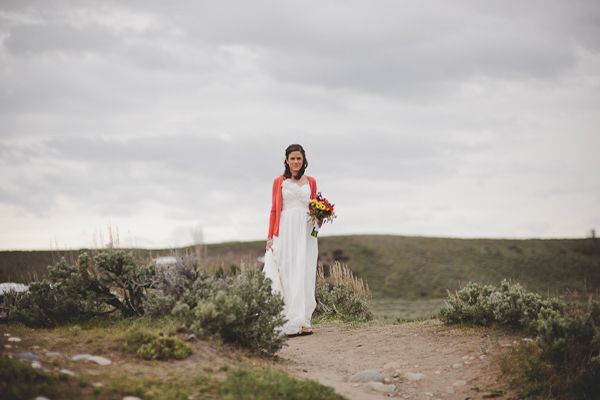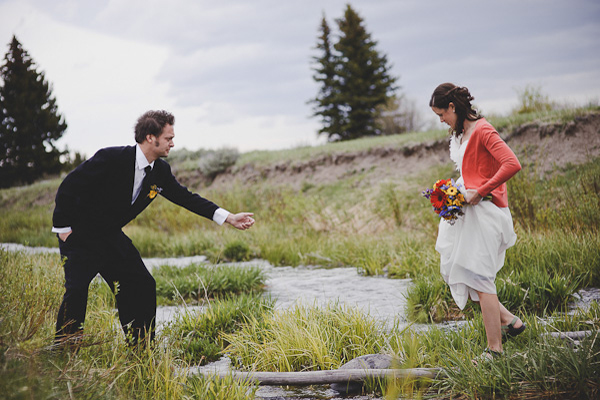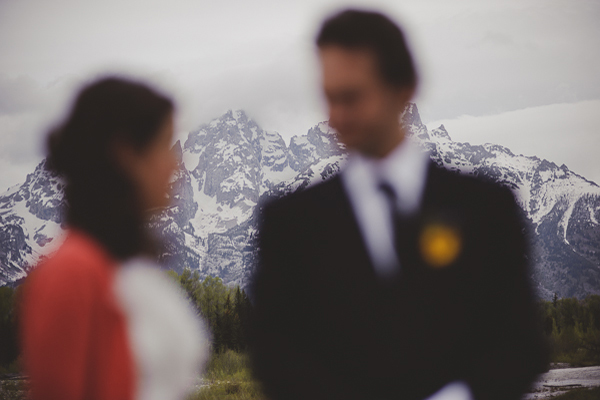 What were the highlights of the ceremony?
The spot we chose was on a small peninsula surrounded by the Snake River with the Grand Tetons as our backdrop. The only challenge was that we had to construct our own "isle" out of logs to cross the river! Luckily, this wasn't too much work, and it added so much emotion to our ceremony and the pictures. We also worked with our officiant to personalize our ceremony and add readings and prayers that were meaningful to us. Reading the vows that we had written to each other was a favorite moment for both of us.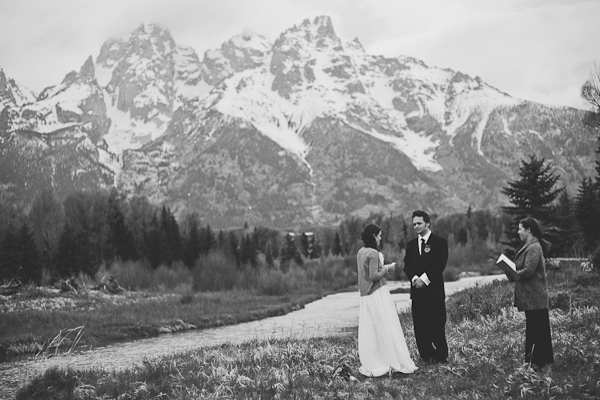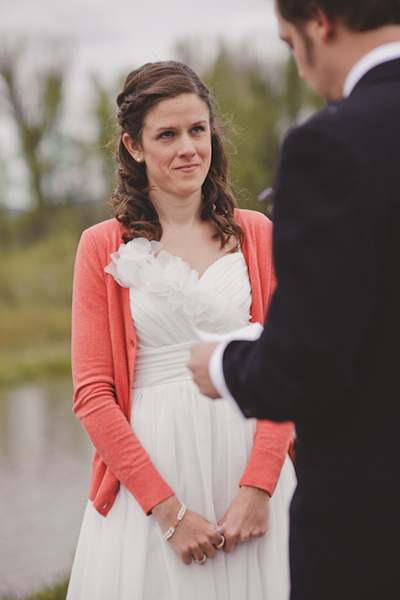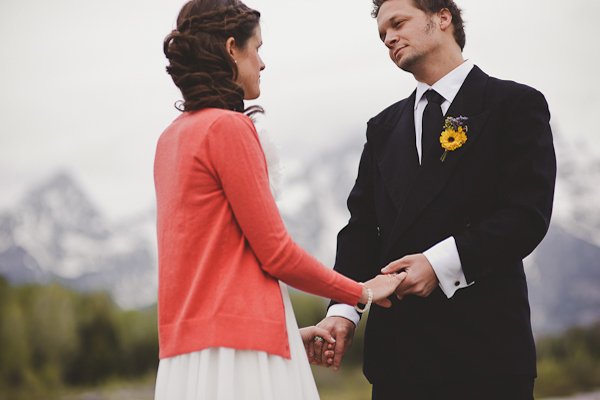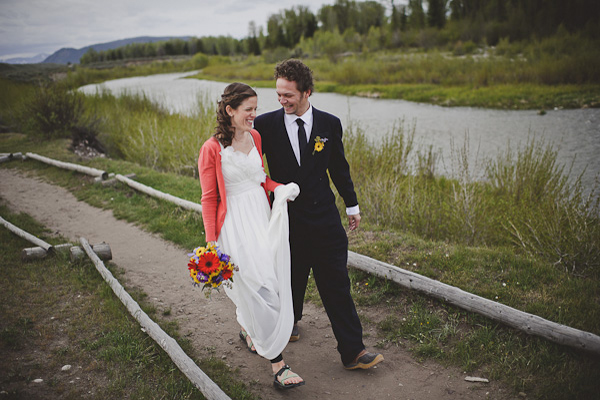 What were the highlights of the reception?
We loved getting to spend some time after the ceremony exploring the park a little bit more. Our photographer came with us, and was able to capture so many amazing photos. The temperature was dropping throughout the day, so taking cover inside the lodge was a perfect ending to our morning. We loved getting to reflect on the morning ceremony with each other, knowing that this was the beginning of our life together, while watching the snow roll in over the mountains through the mural window.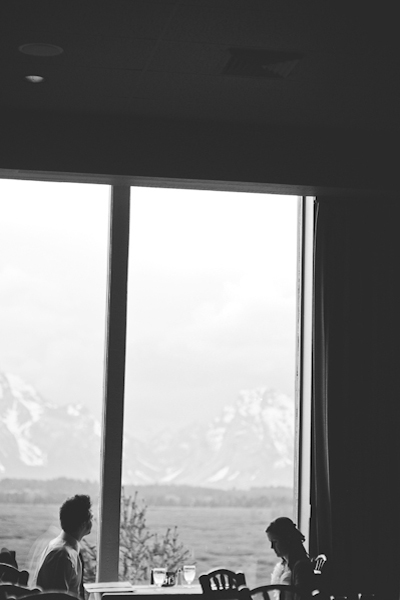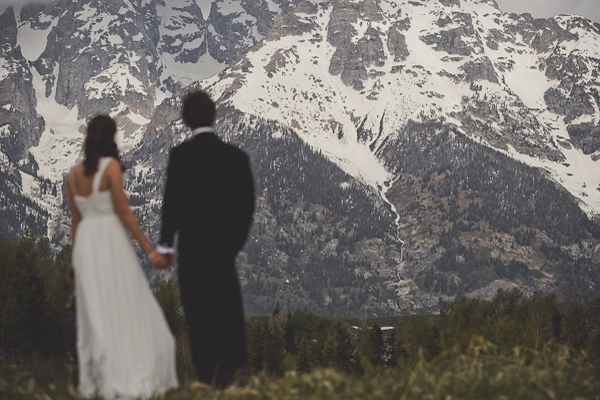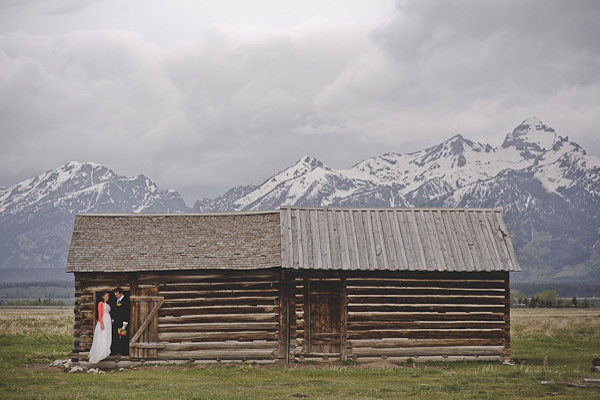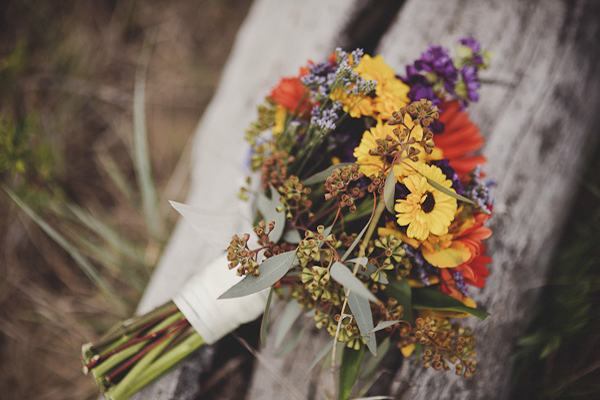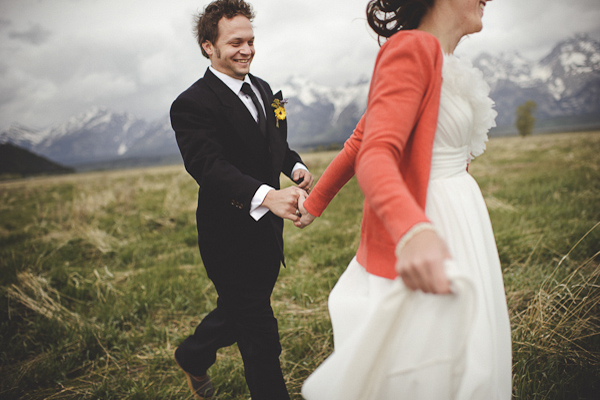 What was the best thing about having an intimate wedding?
The best thing was how stress-free the entire event was. We were on our own schedule for the most part, and we could not have had a more perfect wedding.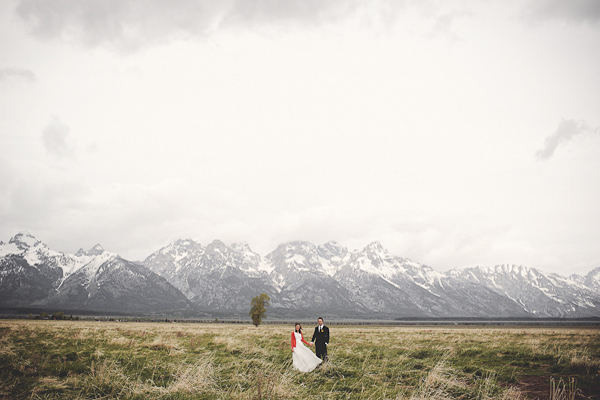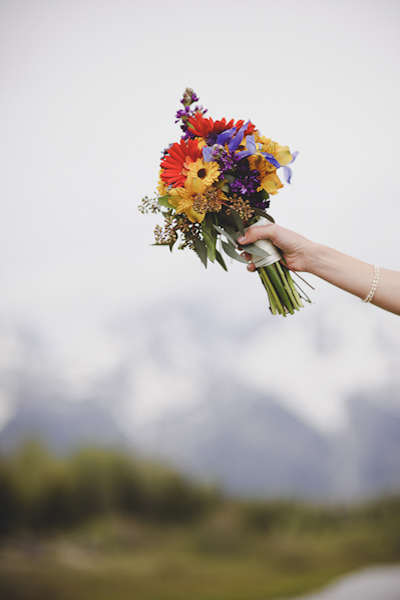 What advice do you have for couples who are considering an intimate wedding?
Be honest with yourself and your own wishes. People may have a lot of expectations for your wedding, but above all they want you to be happy and to have the perfect wedding for you. Try to minimize how much other's expectations influence your wedding planning and decisions.