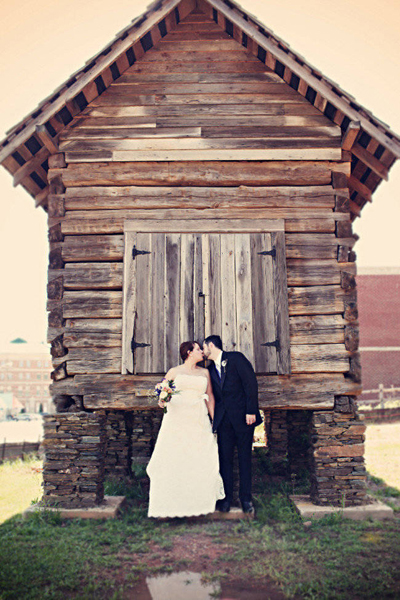 Melody & Ericson
Lawrenceville, Georgia
Wedding Date: April, 16 2011
Number of Guests: 70
Wedding Cost: $6,500
Wedding Ceremony Location: Lawrenceville Female Seminary, outside on the cobblestone patio
Wedding Reception Location: Lawrenceville Female Seminary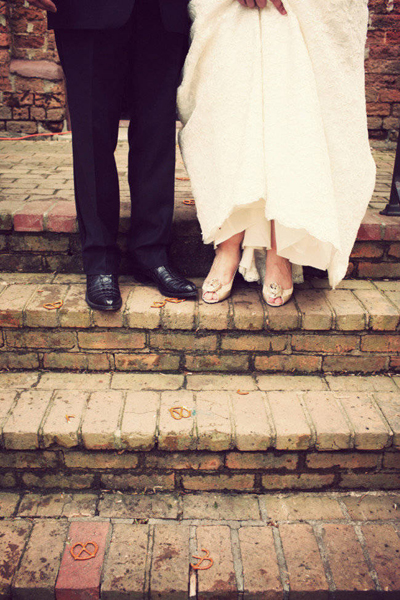 Why did you have an intimate wedding?
As a non-traditional couple, we decided to pay for the wedding ourselves. I lobbied hard for an elopement, but since Eric had never been married he really wanted to stand up in front of our friends and families. How could I argue with that? We compromised by keeping it small, though it grew a bit over the planning stages. Plus, we're both fairly shy people and we have a small, tight-knit group of friends, so a large extravagant wedding really wasn't our style.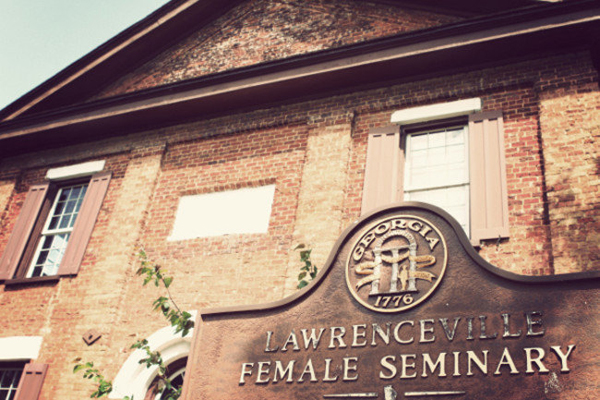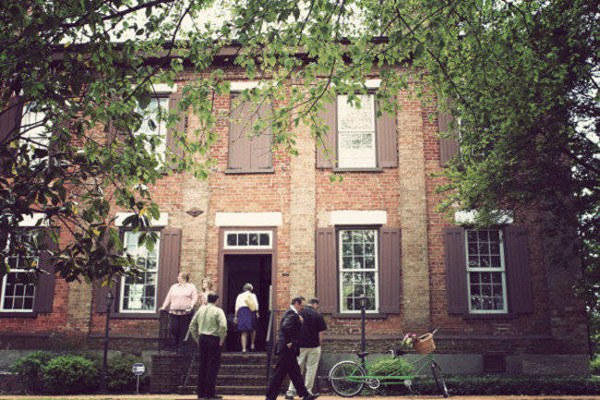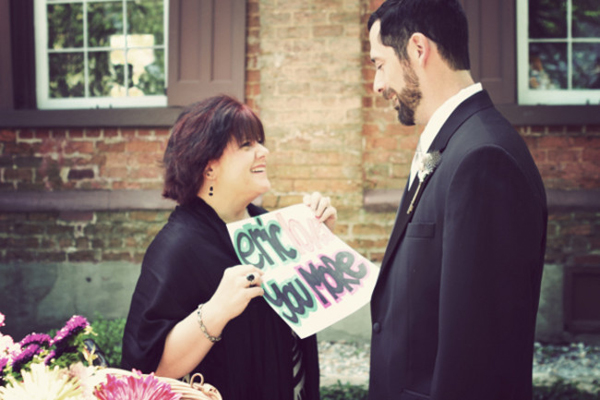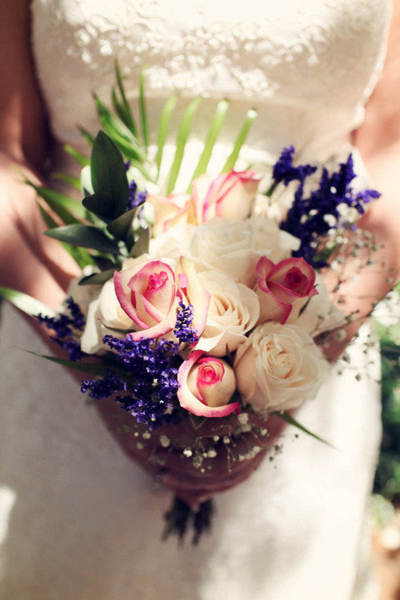 What are some of the challenges that you faced planning an intimate wedding?
We had a difficult time finding a venue that wasn't designed for a much larger event. The few we did find were generally partitioned rooms with very little character or charm. We really lucked out when I stumbled upon the Lawrenceville Female Seminary online. Imagine my surprise when it was right down the street from our favorite downtown karaoke coffee shop. It was perfect. Built in the 1850's, it was originally a one-room school for girls. With the original chalkboard lining one wall, and the original heart pine floors, it fit into the vintage theme I kept imagining as well.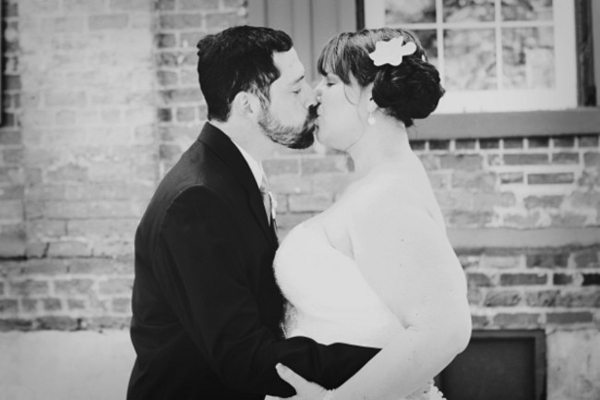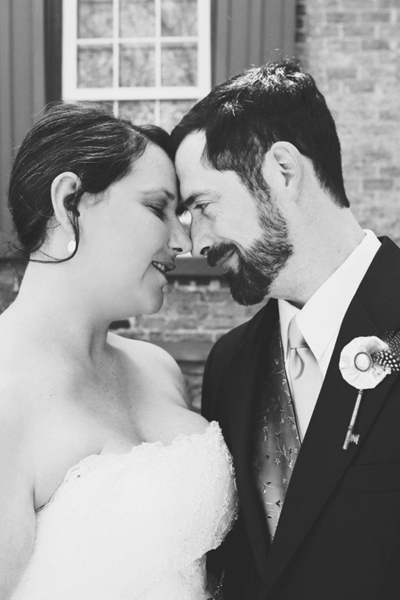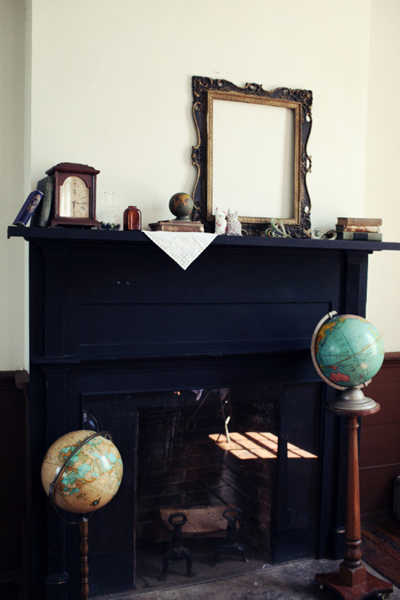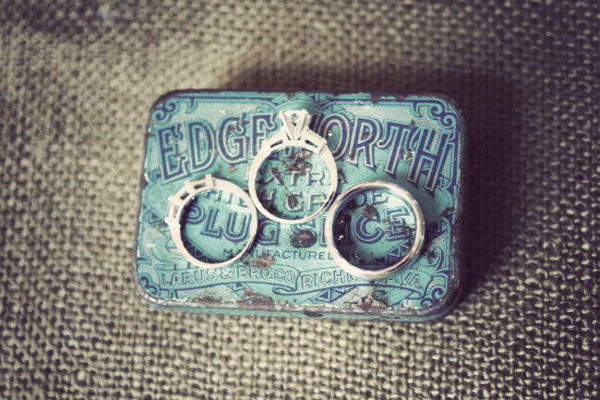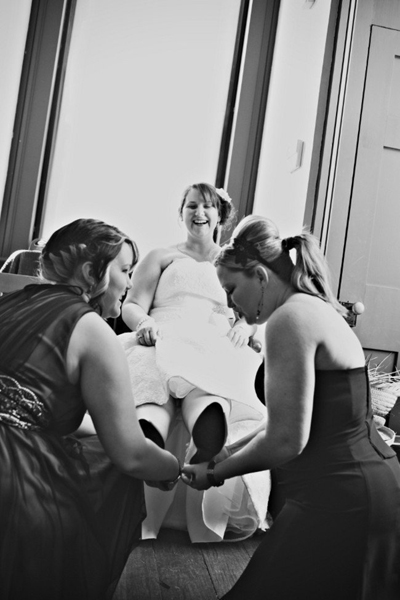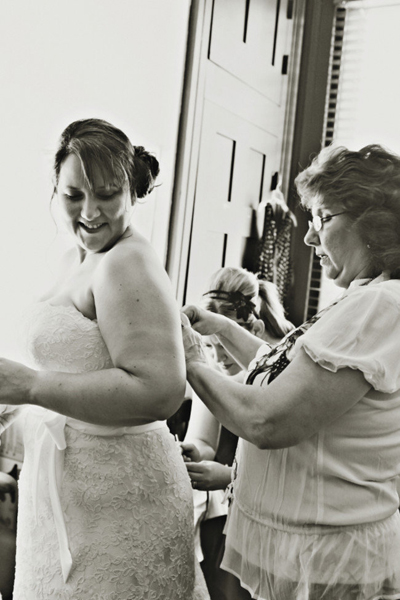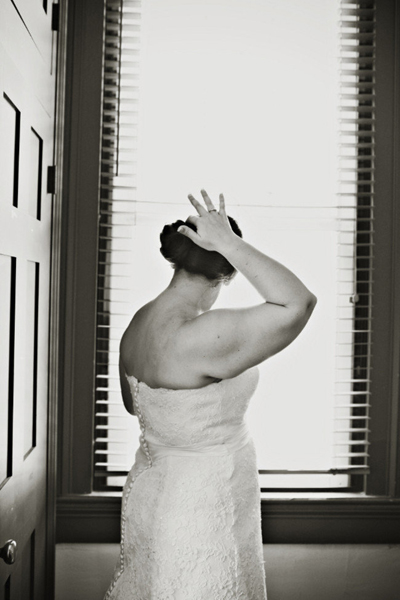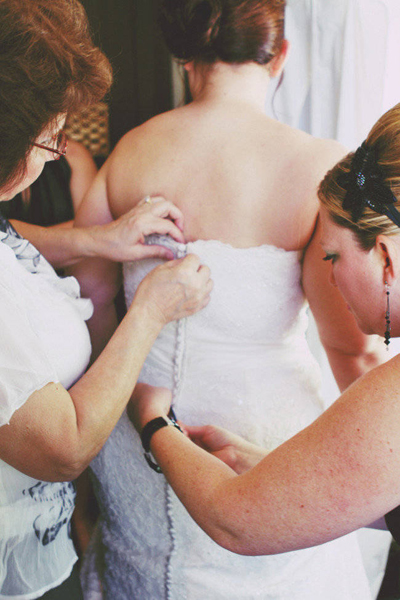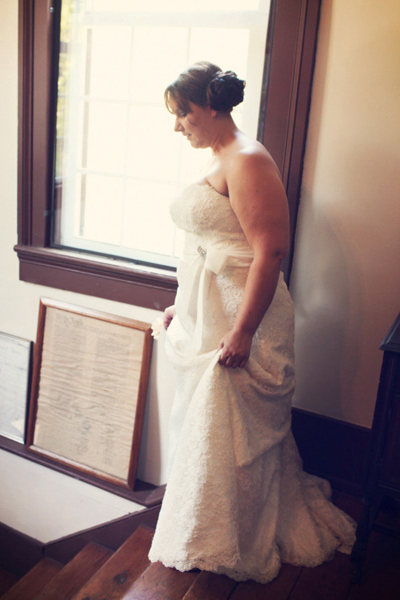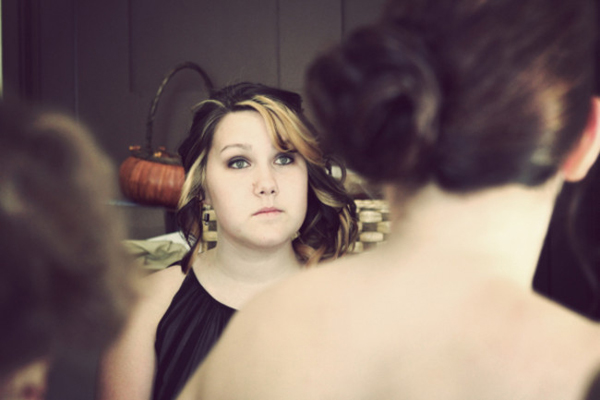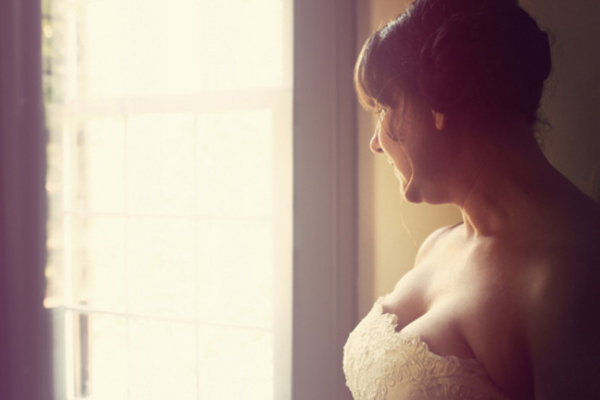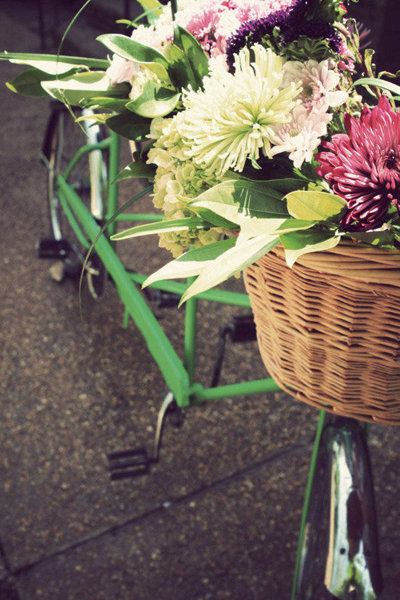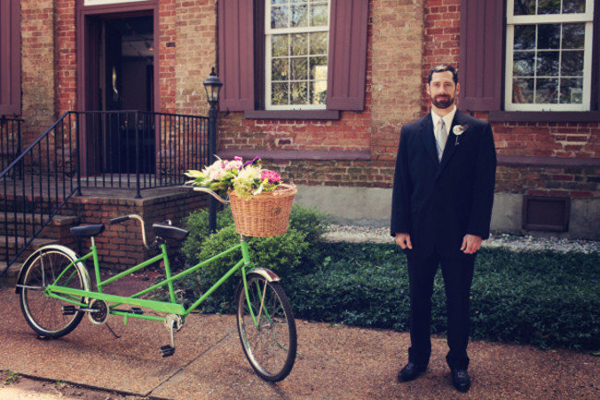 Was it difficult to pare down the guest list?
Paring down the guest list was not difficult for me, but it was a bit more of a challenge for Eric. To make the final decision we created our golden rule: If we haven't seen or spoken to them on a regular basis in the past year, they're not invited.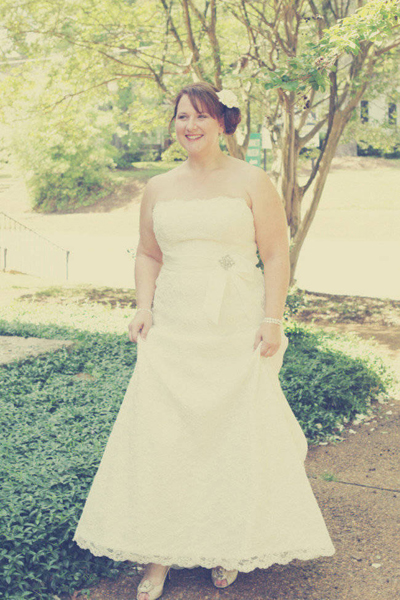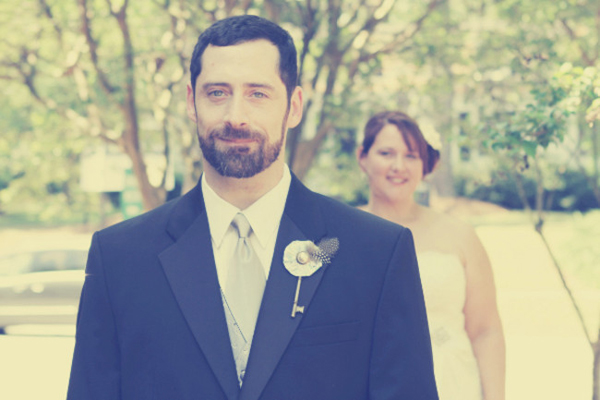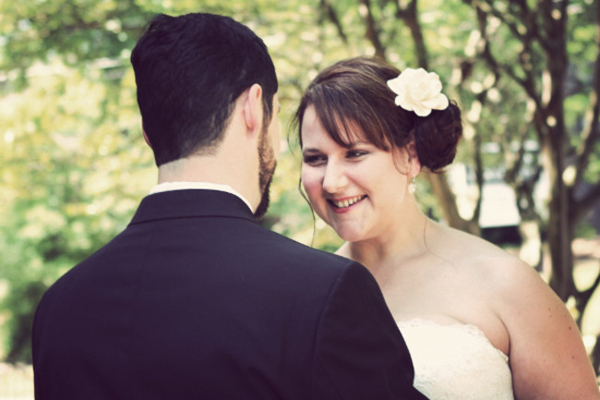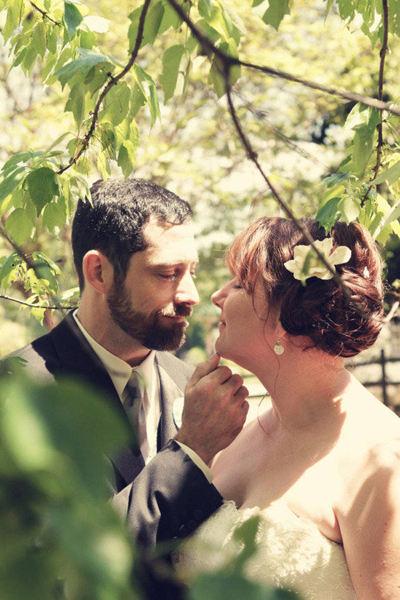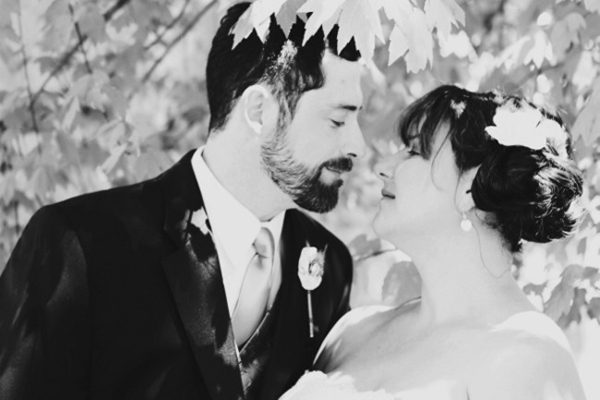 Did you have any 'issues' with the small guest list from friends and family? If so, how did you address them?
I heard some grumbles after the fact, but I believe I headed off most of them by citing the rules for our small venue (they limit seated events to a maximum of 75 guests) and our desire to have a more intimate celebration with our closest friends and family.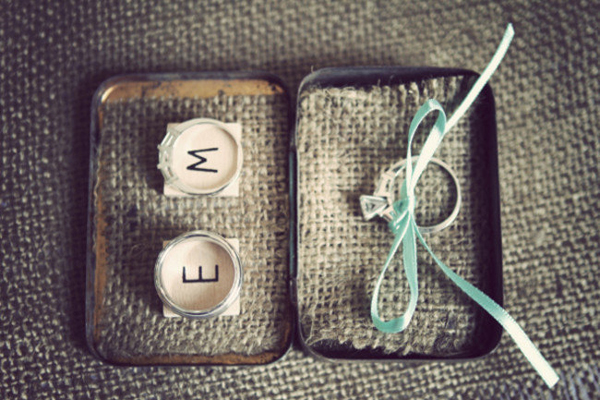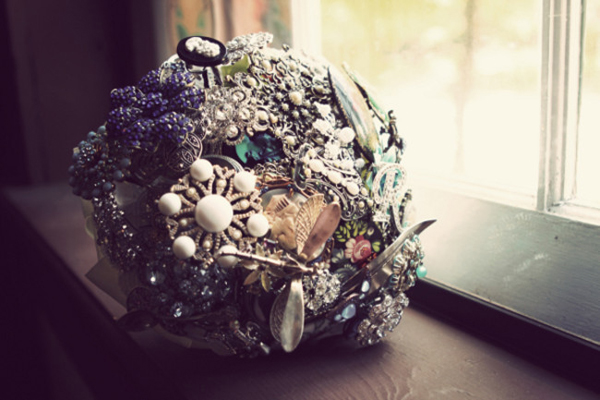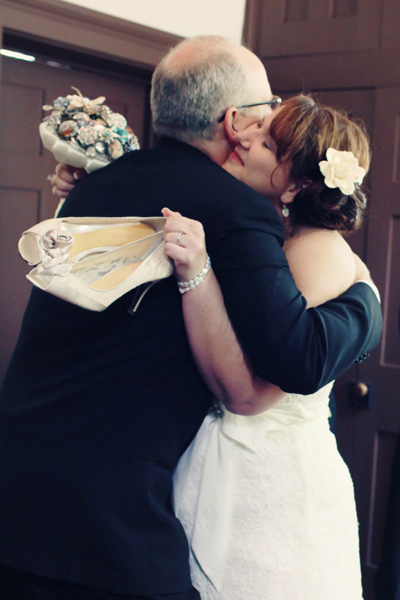 What were the highlights of the ceremony?
Melody says: My daughter walked me down the aisle. That was really special to me. Eric says: Kissing for the first time as husband and wife and hearing everyone clap and cheer as we walked away.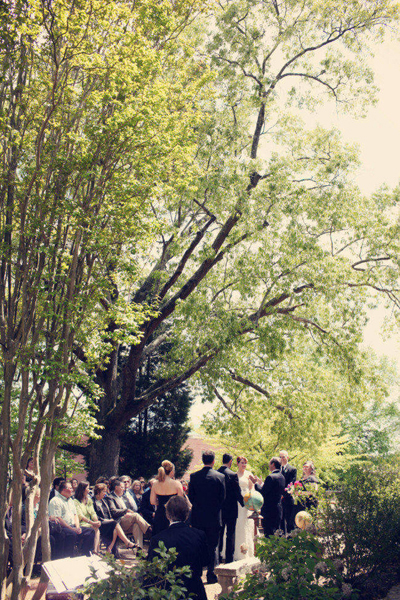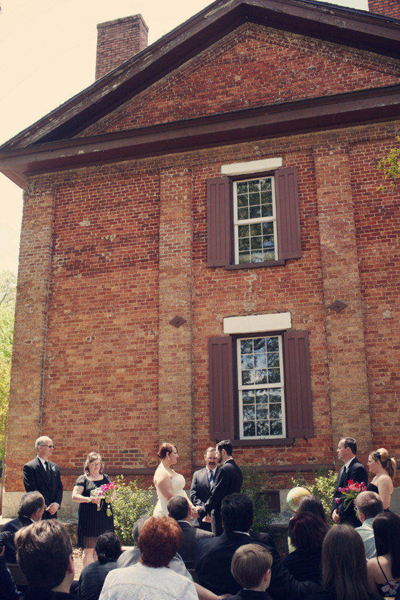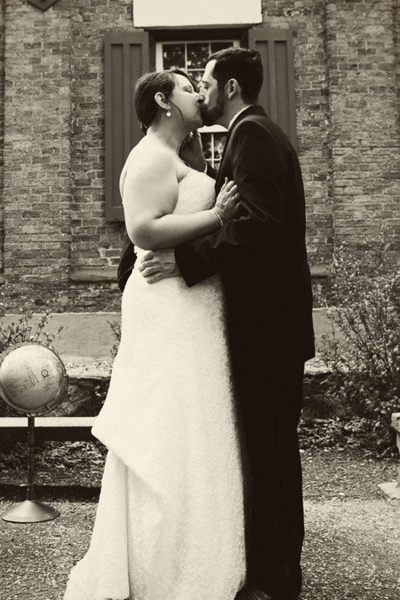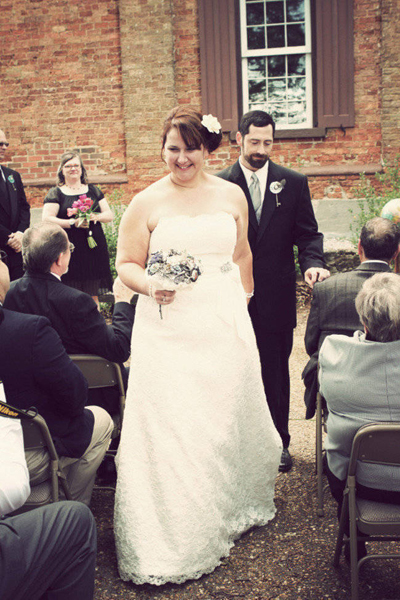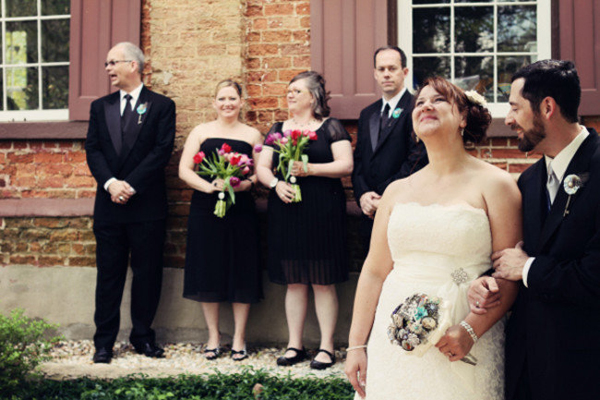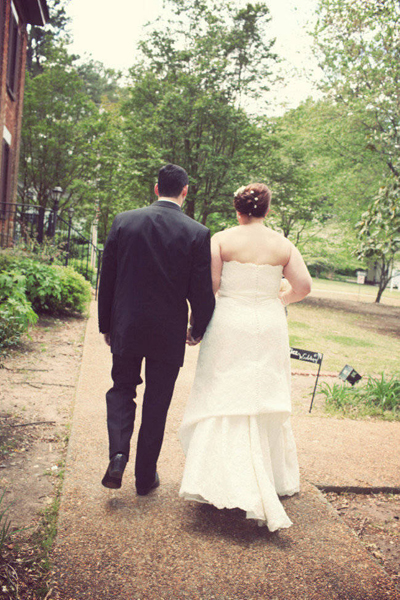 What were the highlights of the reception?
Eric says: The food was great! The homemade dessert table was unbelievable. And I was really touched by Kaitlyn's toast. Melody says: Eric already said it, but Kaitlyn's toast didn't leave a dry eye in the house. And our dessert table was filled with homemade cakes, cookies, and cake pops; including the wedding cake I made with Kaitlyn and her boyfriend the night before the wedding. It was also great to see how much everyone enjoyed the tablescapes and small design details we incorporated into the decor. All those weekends spent searching antique shops and flea markets really came together.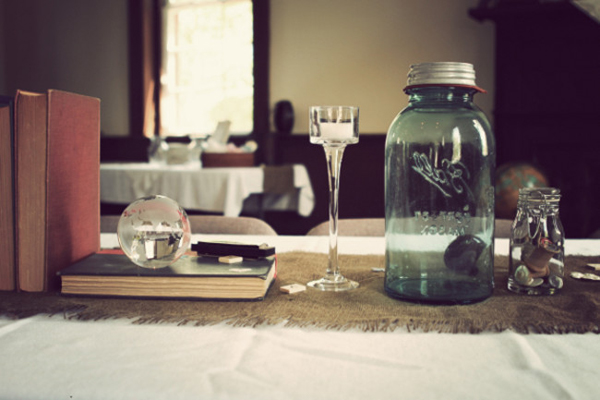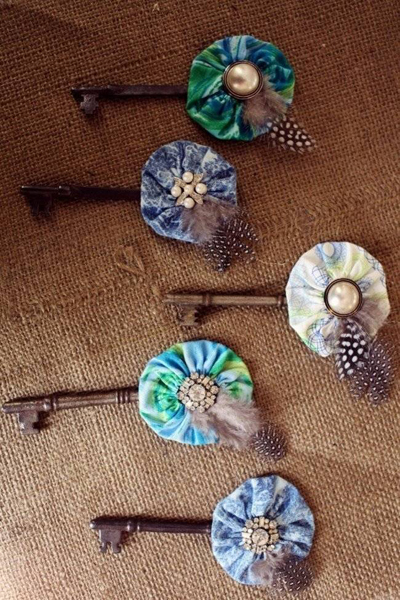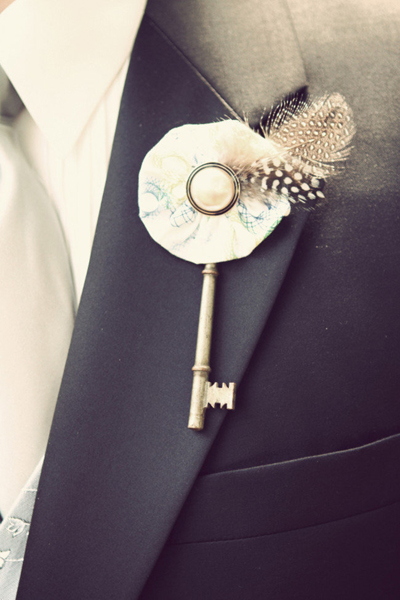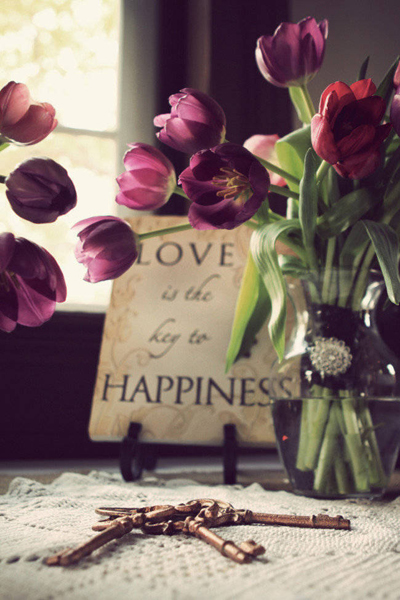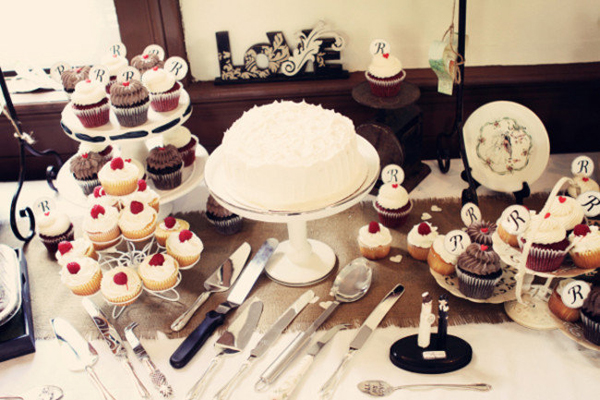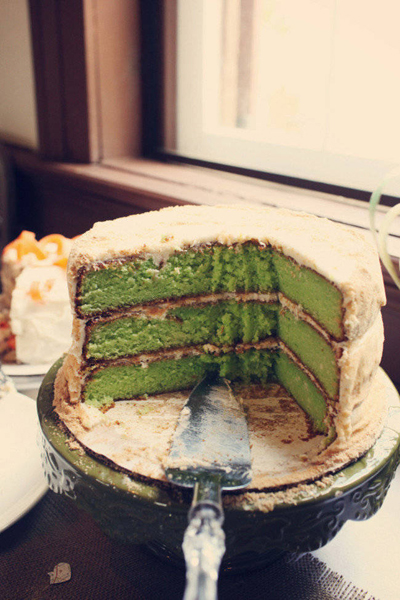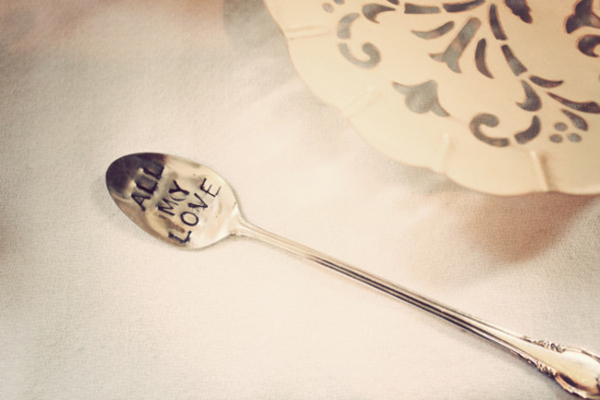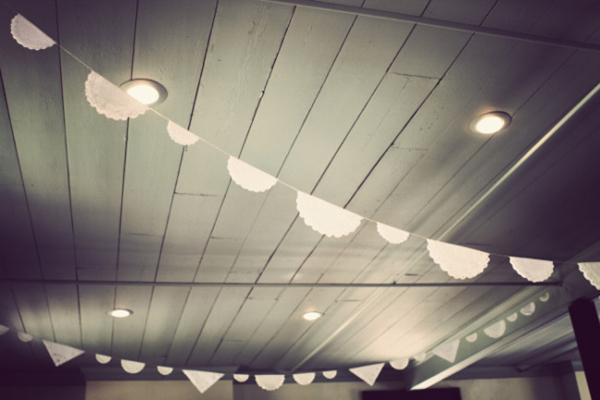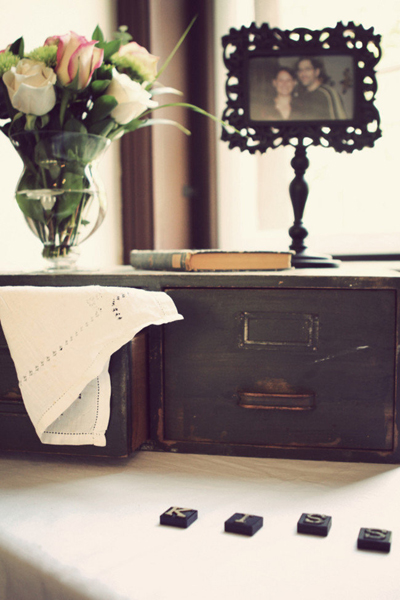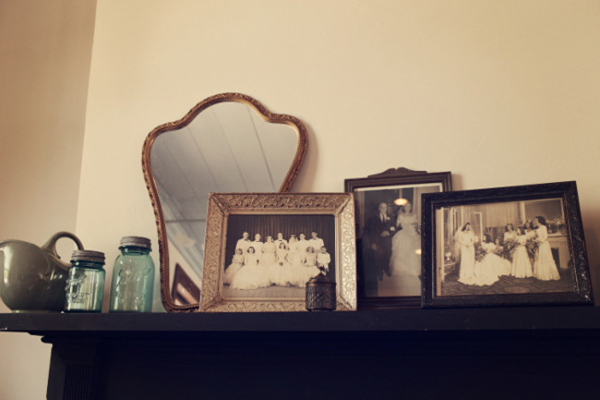 What was the best thing about having an intimate wedding?
Having time to speak to everyone (and hug pretty much everyone, too!) was very important to me. Having a smaller celebration made that possible.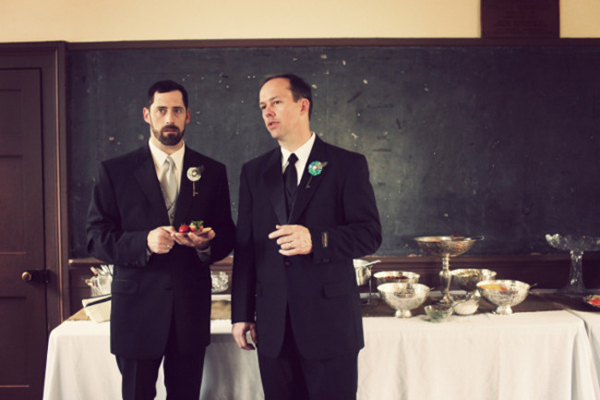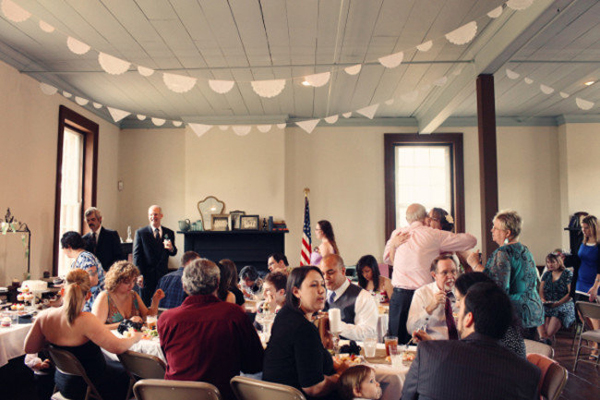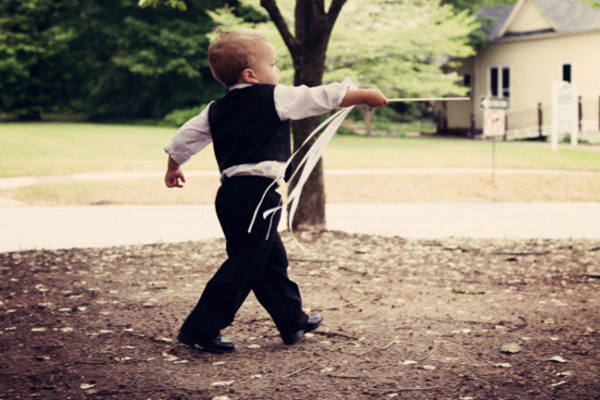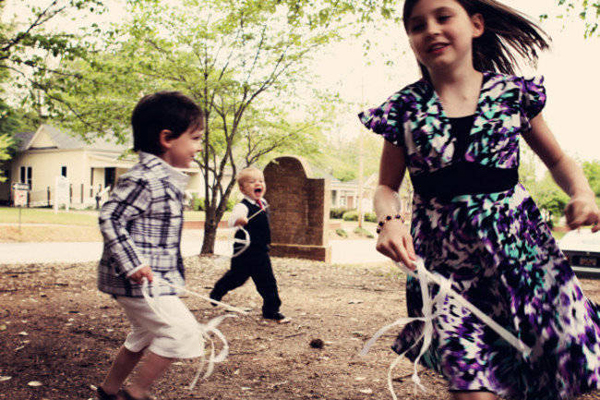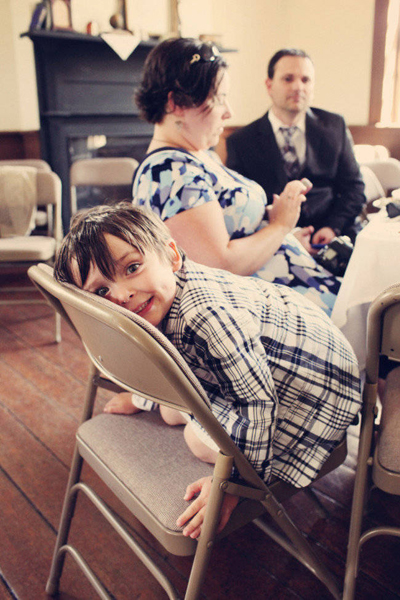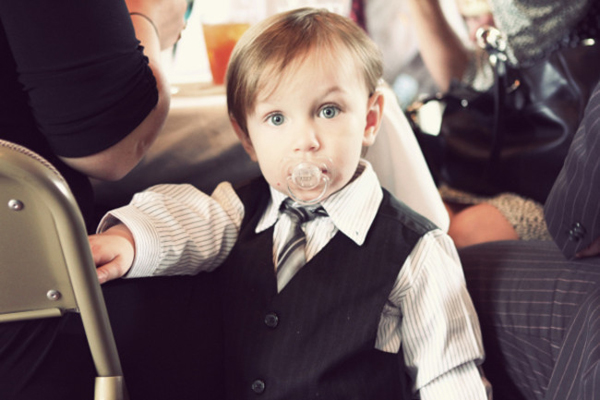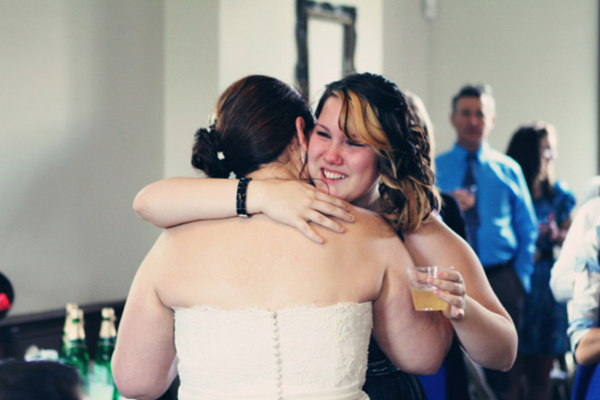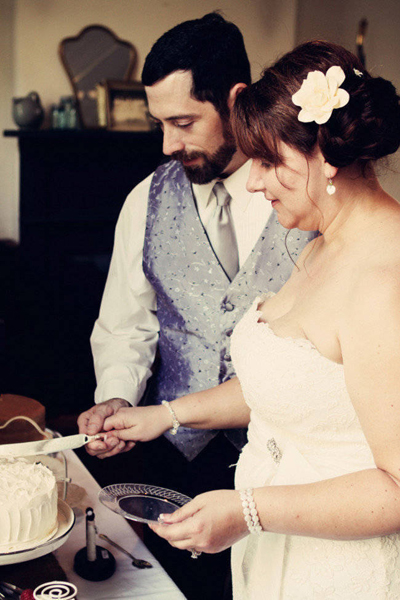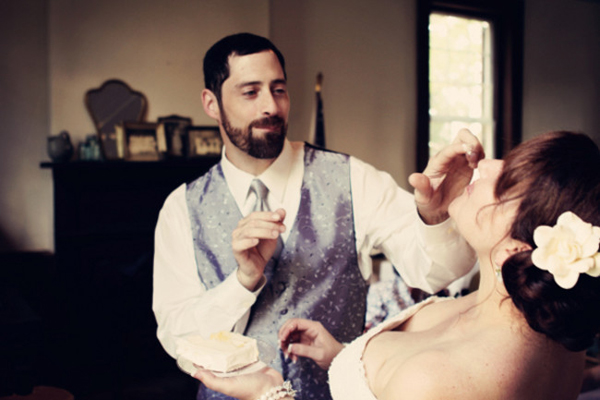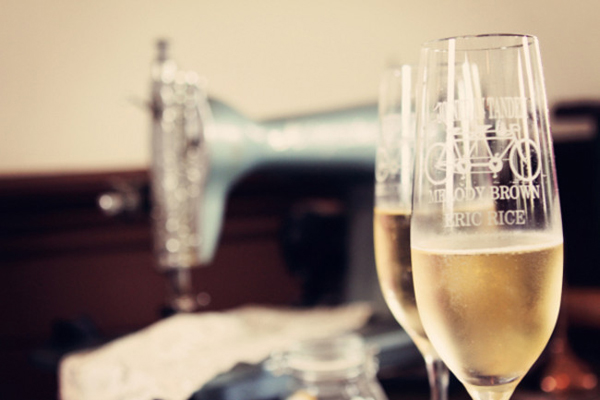 What advice do you have for couples who are considering an intimate wedding?
Don't give up and don't give in. Stay true to your desires. You'll be challenged and tested along the way, but the ultimate decision is yours to make and you shouldn't feel guilty if you want a more intimate celebration.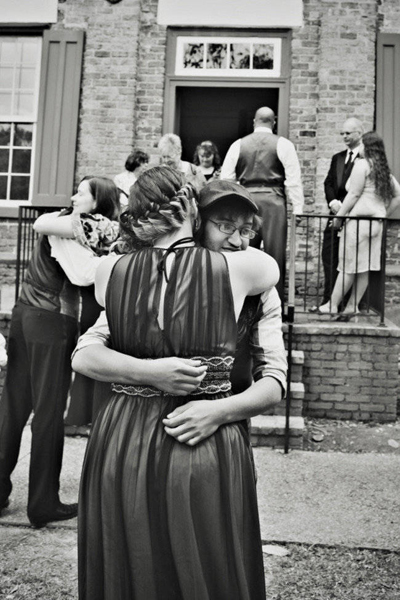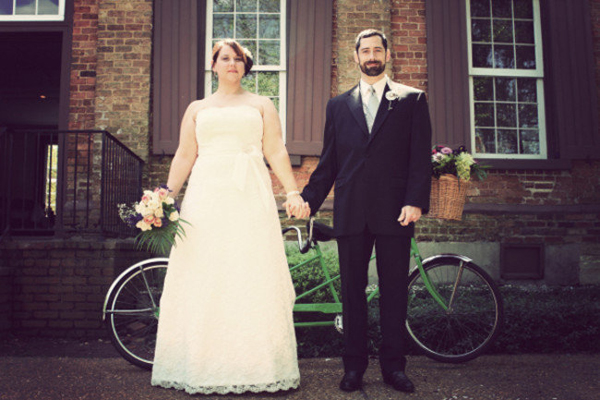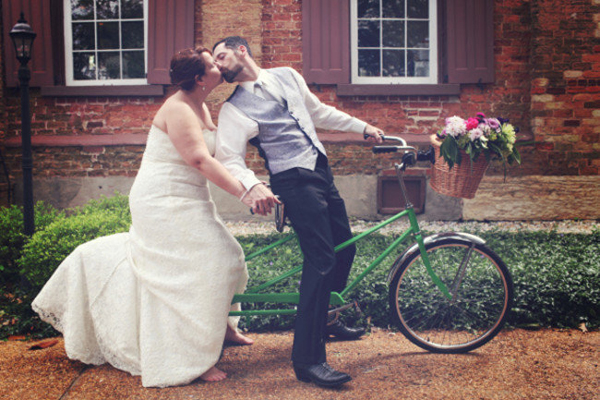 Vendors:
Wedding Photographer:Twin Hearts Photography
Attire: Azalea Bridal and Formal
Caterer: Southern Hospitality Catering
Venue: Lawrenceville Female Seminary