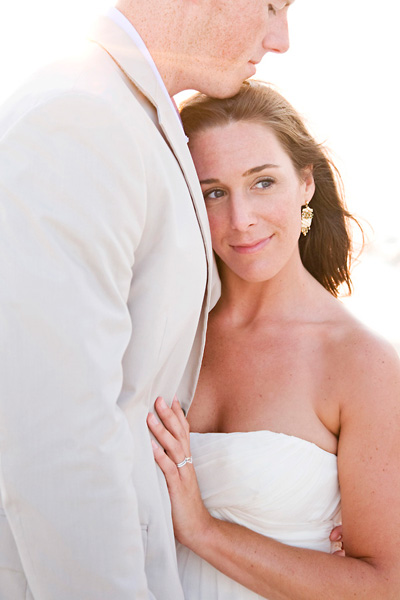 Amanda, 30 and Tyler, 30
St. George Island, Florida
Wedding Date: August 8, 2011
Number of Guests: 12 (including the officiant and his wife, who are friends of ours)
Wedding Cost: $3,500
Wedding Ceremony Location: St. George Island State Park, on the beach at sunrise.
Wedding Reception Location: We didn't really have a reception. Immediately following the ceremony, we had mimosas, coffee, and donuts on the beach while we took photos. After we were finished with photos, we all gathered for breakfast at a bayside cafe, and following an afternoon of naps and beach time, we met back at the beach house to prepare and share a homemade meal: margaritas, low country boil, and wedding cake.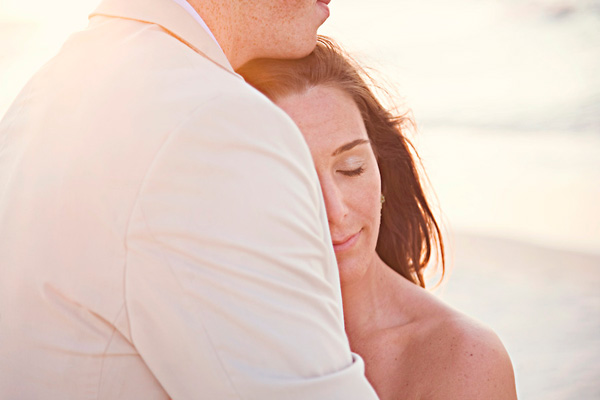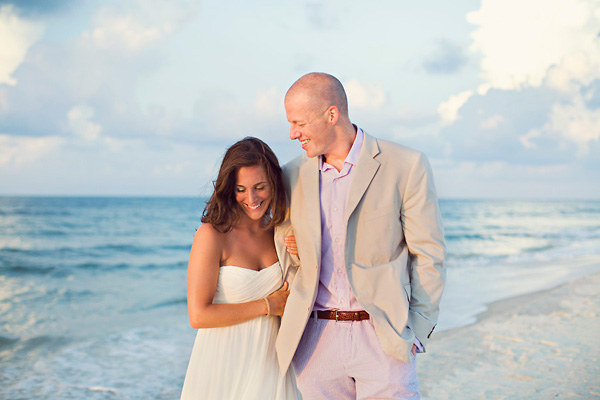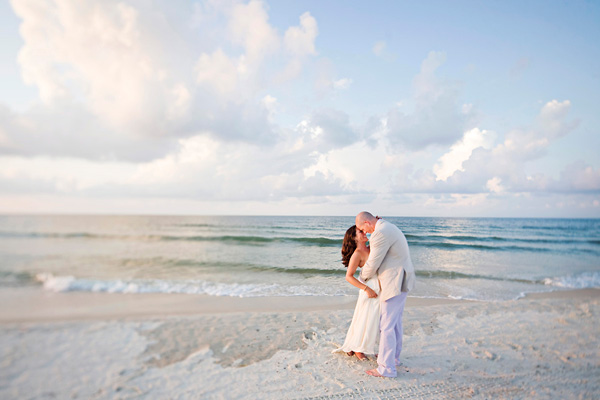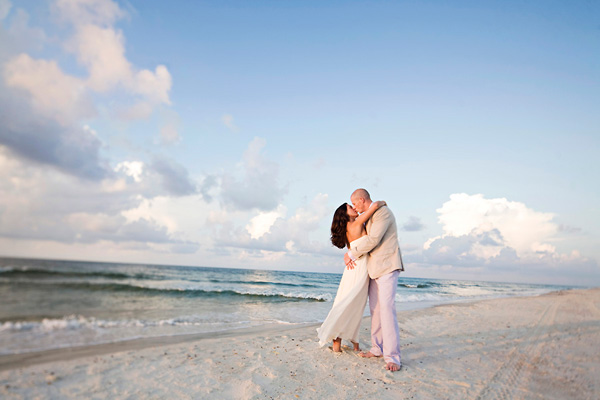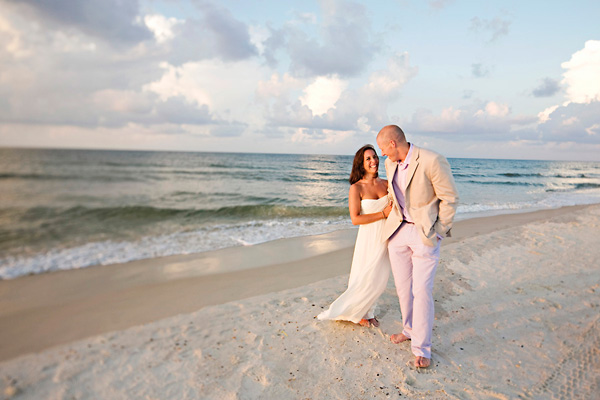 Why did you have an intimate wedding?
We liked the idea of being able to spend our energy focusing on each other, our families, and the awesome, terrifying, beautiful fact that this was the start of the rest of our lives together as husband and wife. And for me, personally, the mere thought of walking down a long aisle in a big white dress in front of 100+ people made me sick to my stomach! Tyler is a minister so he's used to having a lot of eyes on him when he preaches, but being the center of attention makes me anxious, and anxious was the last thing I wanted to be on our wedding day.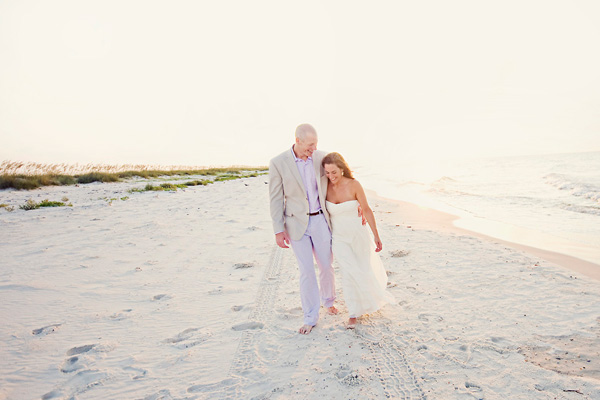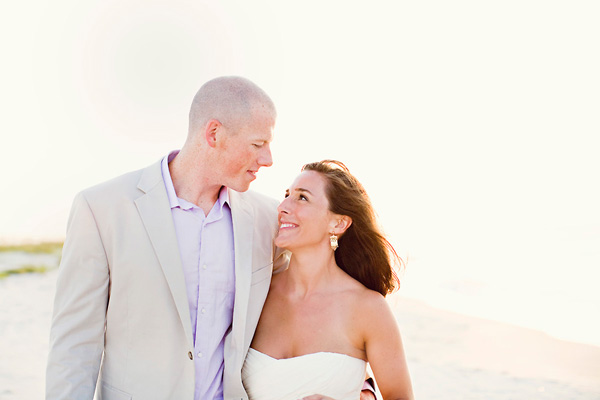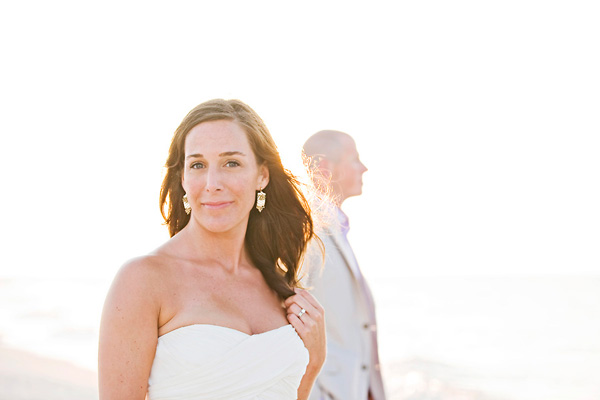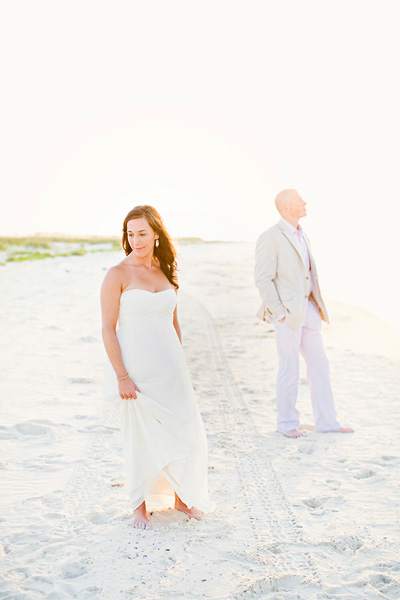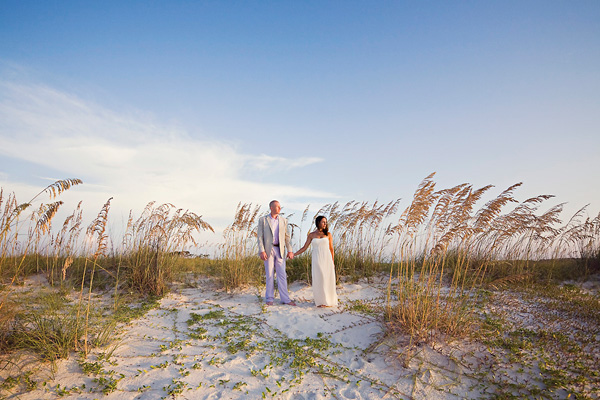 What are some of the challenges that you faced planning an intimate wedding?
One of the reasons we chose to have a very small and simple wedding is that the planning was challenge-free!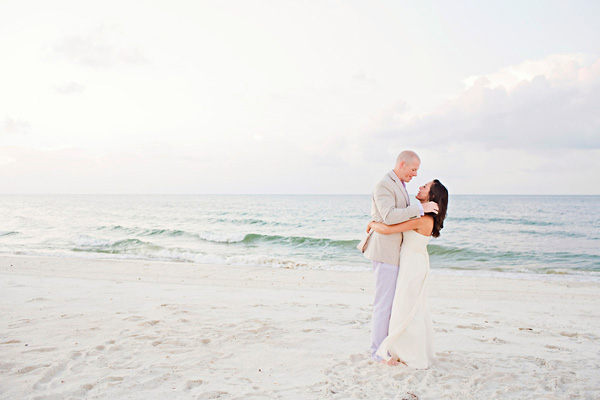 Was it difficult to pare down the guest list?
We chose to have immediate family only, so creating the guest list was not difficult.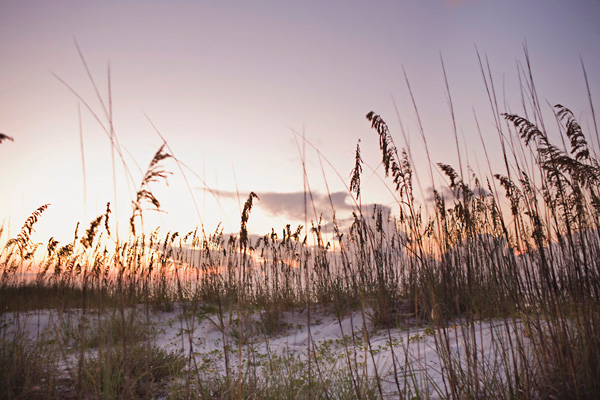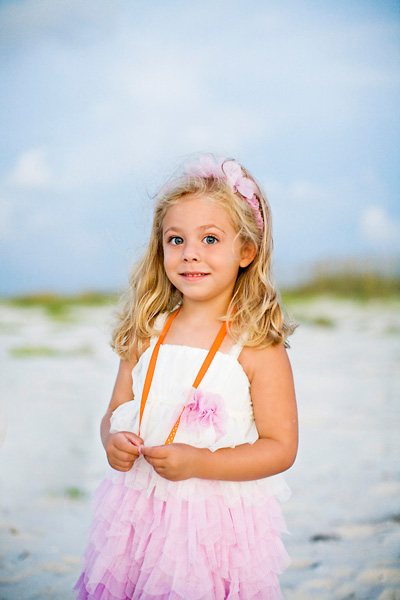 Did you have any 'issues' with the small guest list from friends and family? If so, how did you address them?
The fact that we were able to say "immediate family only" really cut down on any potential drama. There was no explaining why we invited this friend and not that friend, this cousin and not that cousin. We heard from a handful of family members and friends who were disappointed not to be there, but it was more: "We're sorry we couldn't be there but totally understand" than "Why wasn't I invited?!?!" It also helped that we found awesome photographers who we trusted to be able to capture our ceremony in a way that would allow folks who were not present to get a feel for what the day was all about.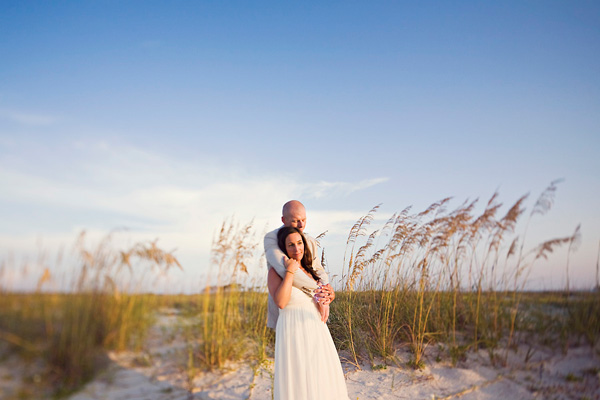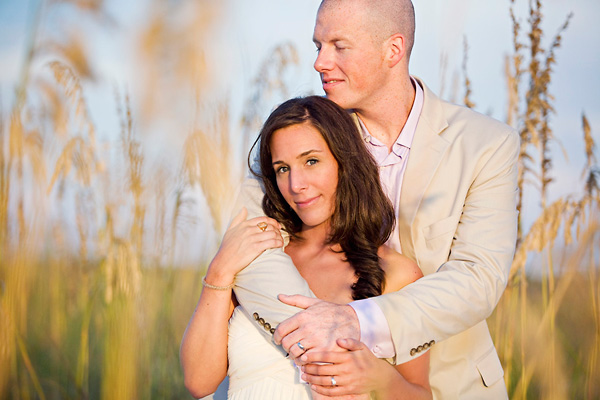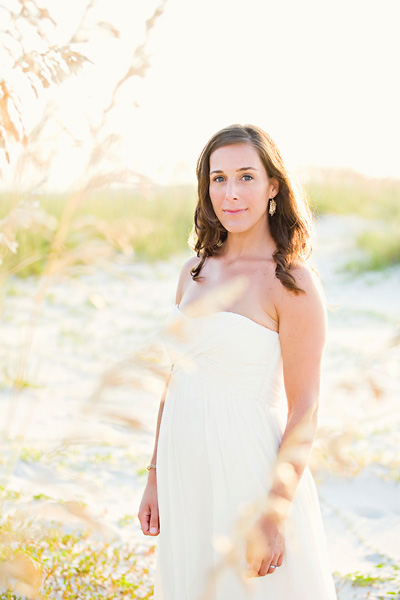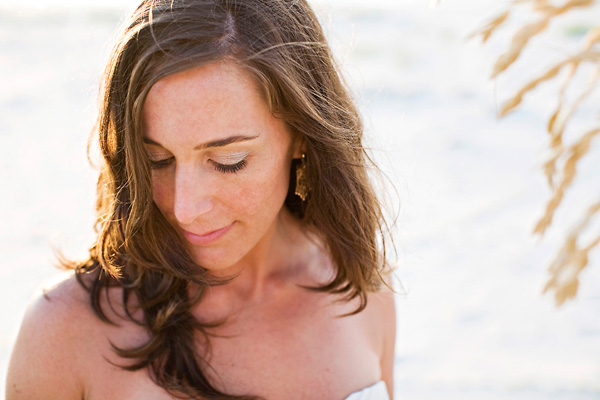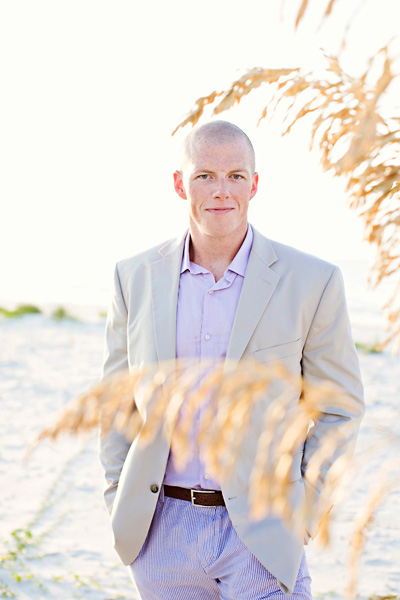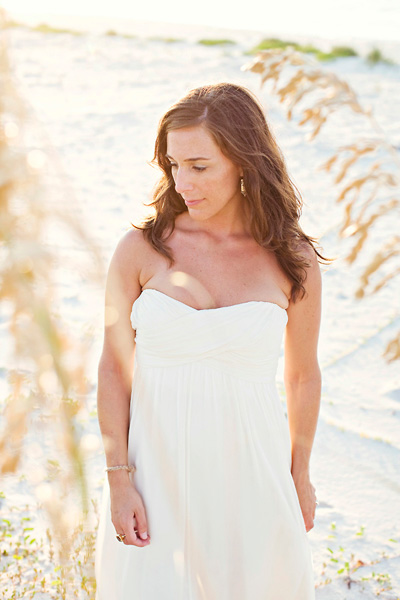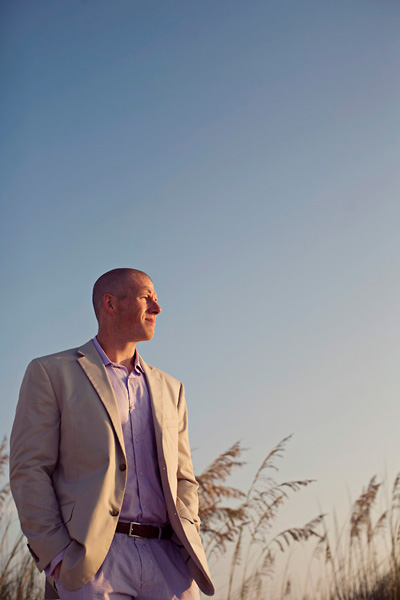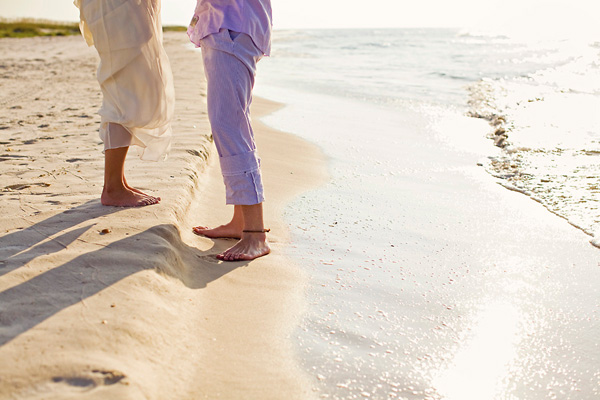 What were the highlights of the ceremony?
The officiant asked our families to stand around us in a circle as we said our vows, which was a memorable moment (and which would not have been feasible if there were a large number of guests). We chose to have the ceremony in the state park at sunrise on a Monday morning, so it was totally still and silent and there wasn't another soul in sight … other than the park ranger who rode past on a dune buggy in the middle of the ceremony, which was hilarious.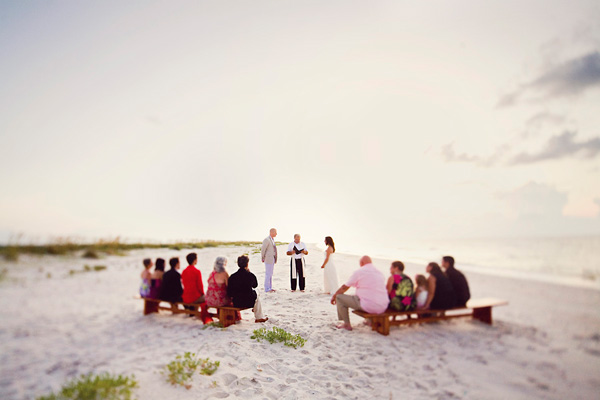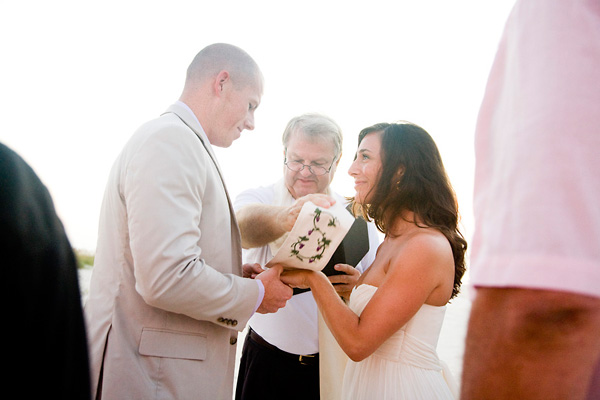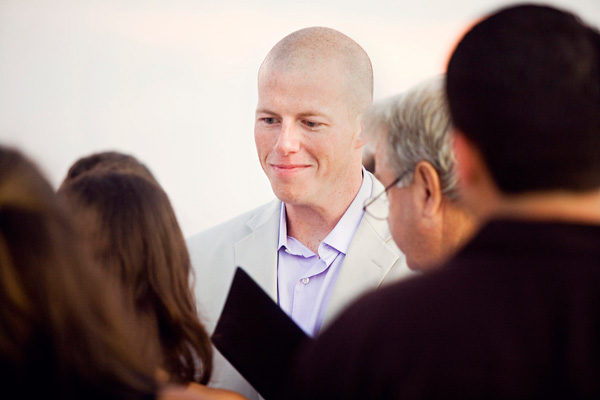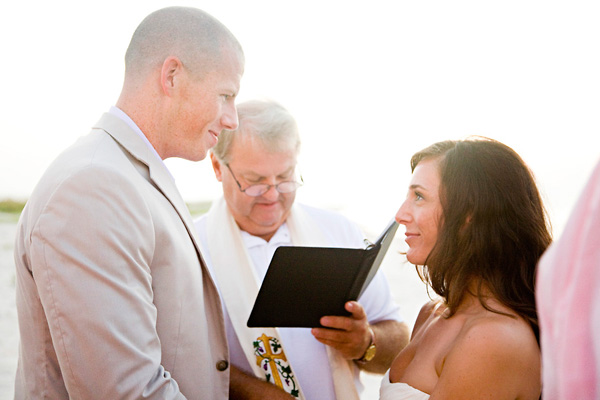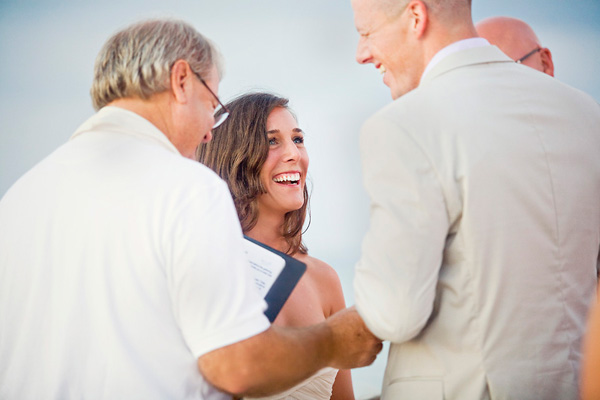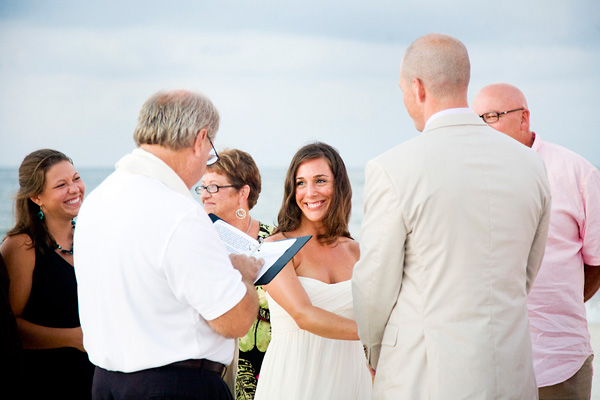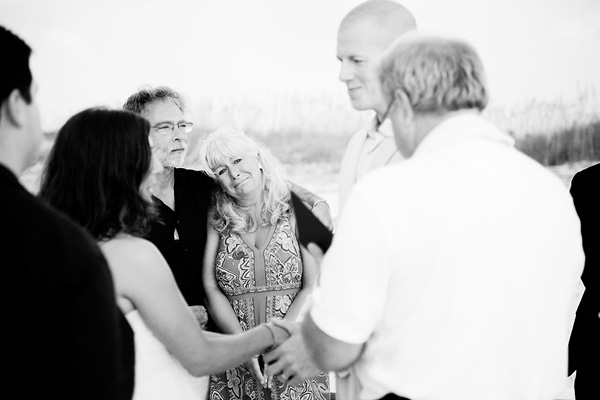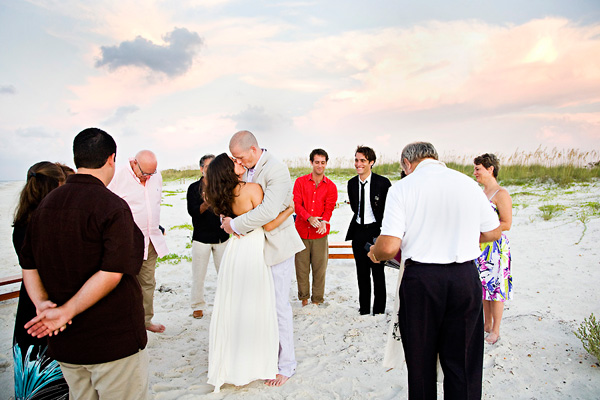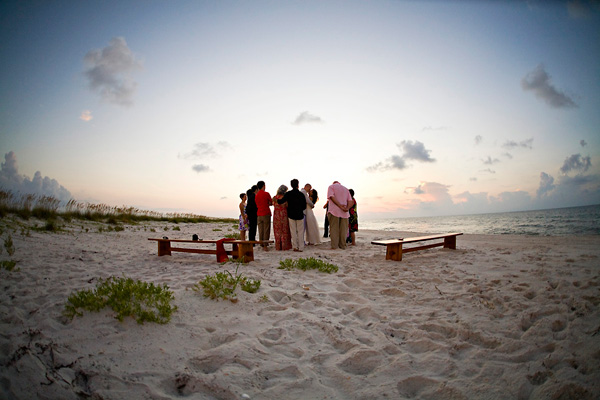 What were the highlights of the reception?
The mimosa toast was fun! (When is champagne at sunrise not fun?)  Also, we were both incredibly moved at the dinner that night, when we were able to look around the table at our families as we all broke bread together.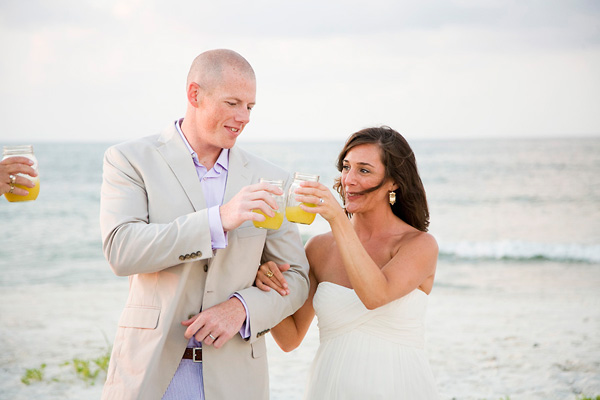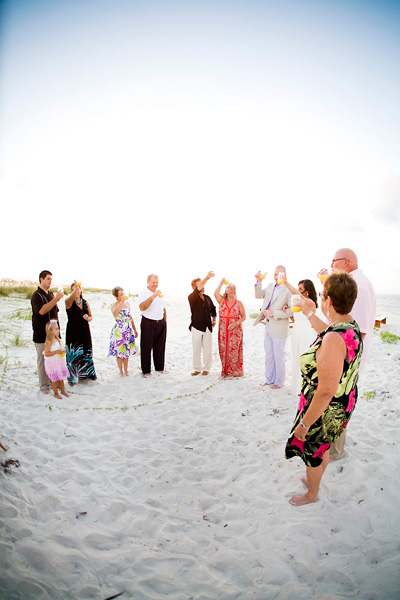 What was the best thing about having an intimate wedding?
Keeping it simple and small made it possible for us to be entirely present in the moment.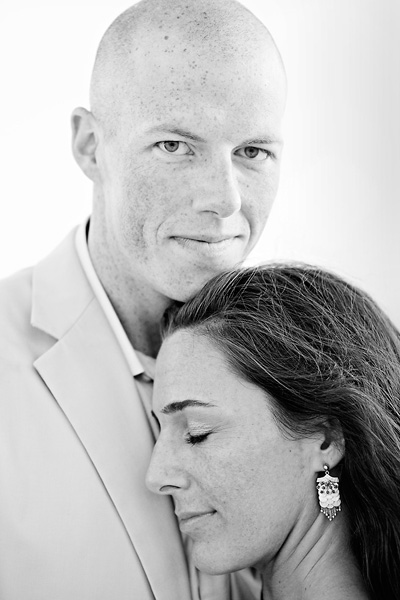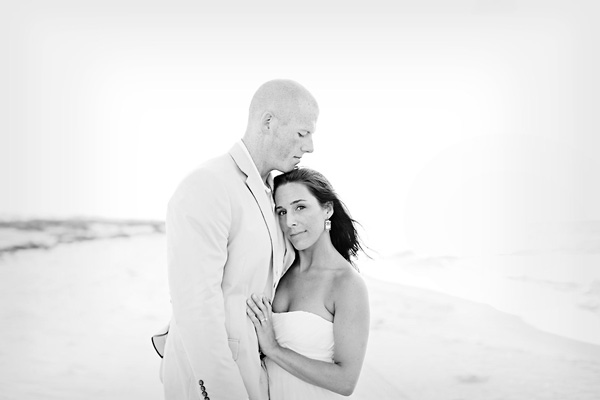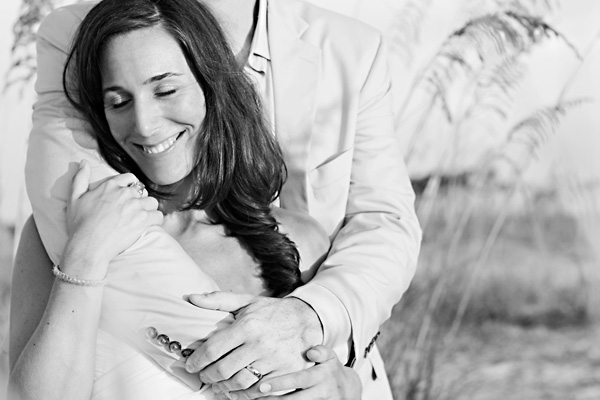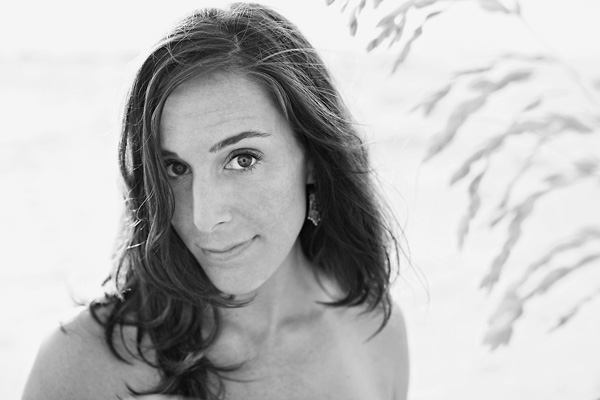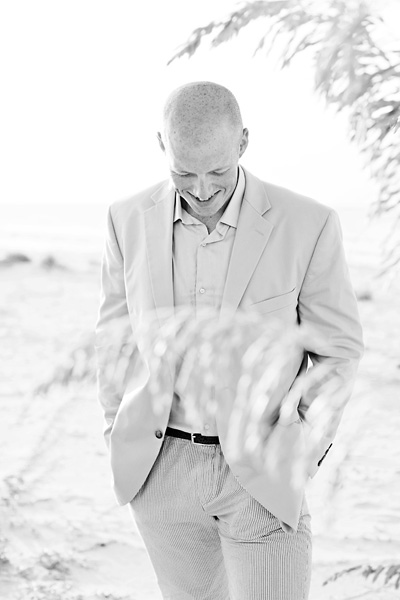 What advice do you have for couples who are considering an intimate wedding?
Trust your friends and family to understand your decision to keep it small, and trust your instincts when it comes to doing what feels right for you.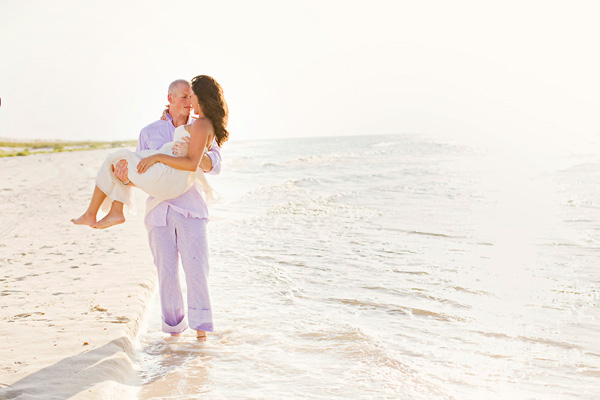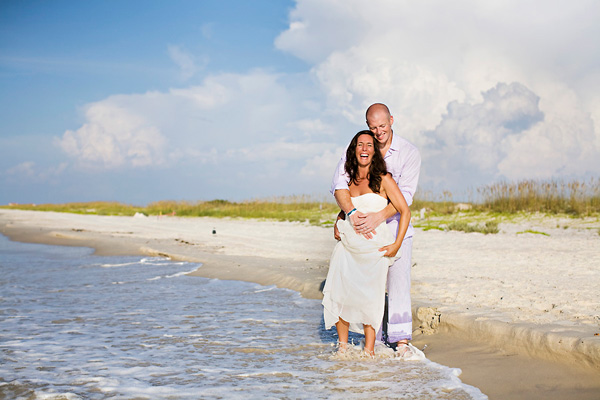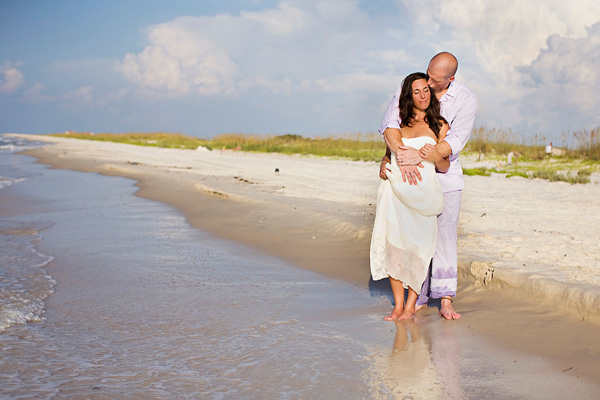 Vendors:
Photography: Red Fly Studio
Dress: J. Crew (purchased on eBay)
Wedding Cake: Jeanine Slagle of That's A Moray Catering in Apalachicola, FL