Goats, ukuleles and gobbling turkeys. Now that sounds like my kind of wedding!
Avigail and Bill had a 50-guest wedding at The Social Goat, a bed a breakfast in their neighborhood of Grant Park in Atlanta, Georgia.
"Who knew there was an urban goat farm just five blocks from our house?" says Avigail.
Table 6 Productions handled all the planning and decor for the day, while Heidi Geldhauser at Our Labor of Love beautifully captured the amazing day on film.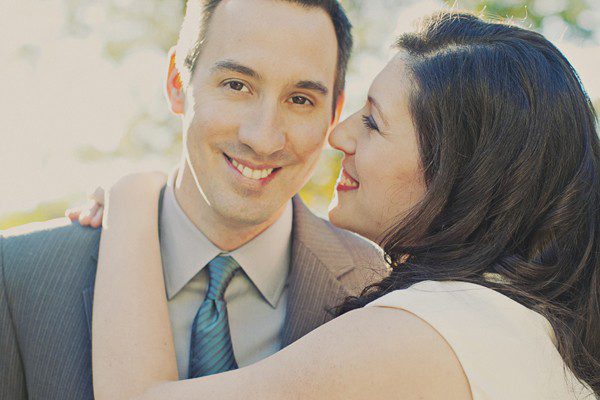 Avigail, 31 & William, 33
Atlanta, Georgia
Wedding Date: October 29, 2011
Number of Guests: 50
Wedding Cost: $8,000
Wedding Ceremony Location: Social Goat Bed and Breakfast
Wedding Reception Location: Social Goat Bed and Breakfast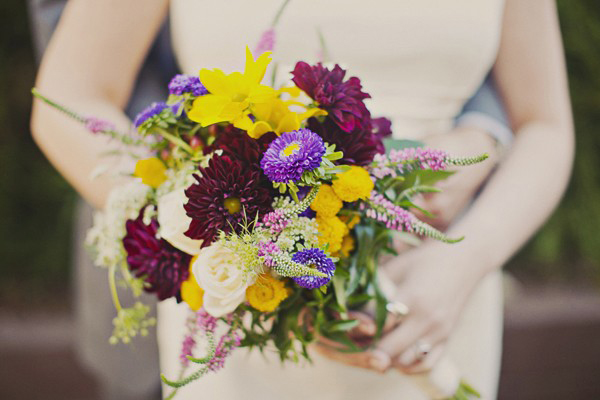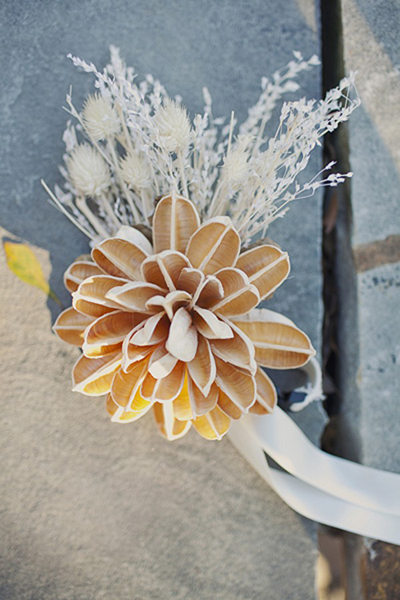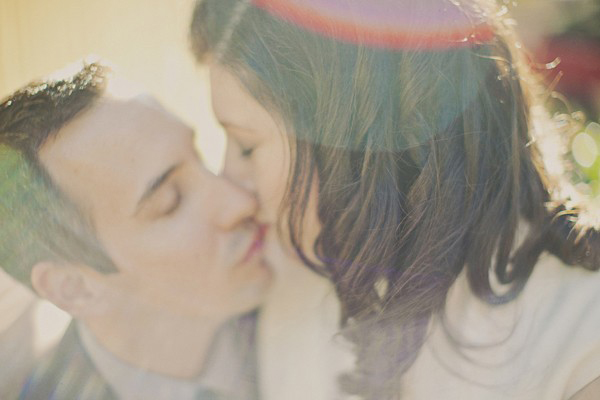 Why did you have an intimate wedding?
Our initial preference was an elopement. We love going to weddings but didn't want the pressure, hassle, or financial costs of planning one! However, after months of planning, we finally came around to the idea of a small intimate ceremony because we wanted to be able to commemorate and look back on an actual event. For me personally, there was a lot of anxiety about being the center of attention and generally, I never had any dreams or expectations from my childhood about what my wedding would be like. I just wanted something that was low-key and personal and true to our sensibilities.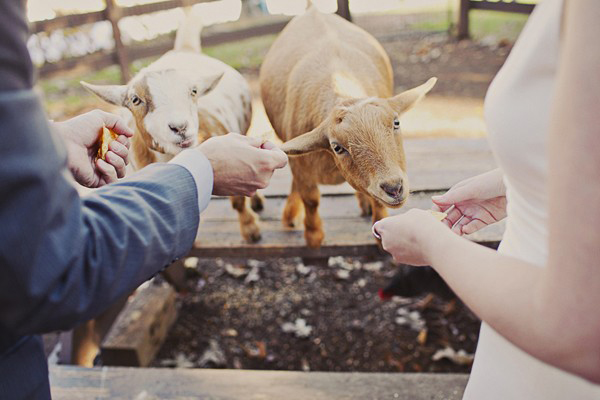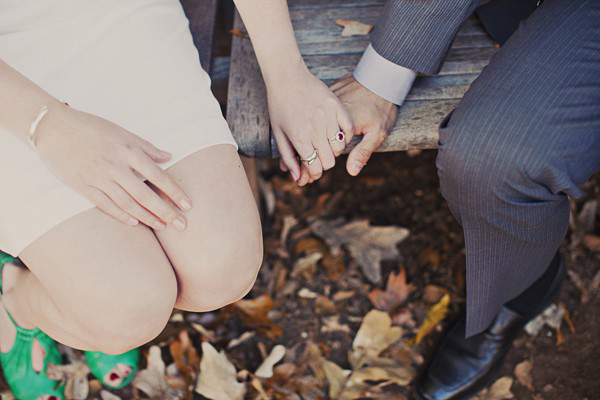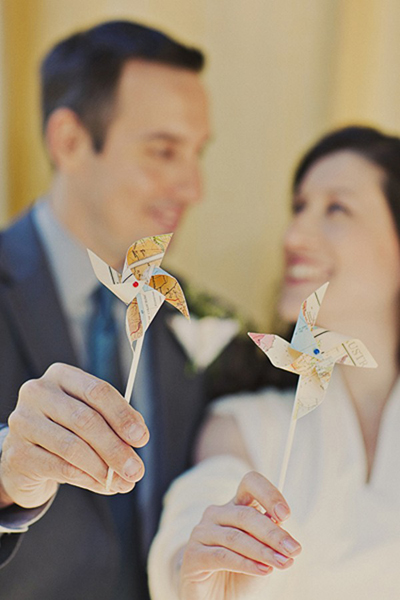 What are some the challenges that you faced planning an intimate wedding?
For us, the main issue was in the venue selection. A lot of wedding venues are designed to hold 100 or more guests so it was tricky to find a venue that had the right vibe and atmosphere but was also budget-friendly and flexible for our needs. We ended up finding the Social Goat right in our historic neighborhood of Grant Park.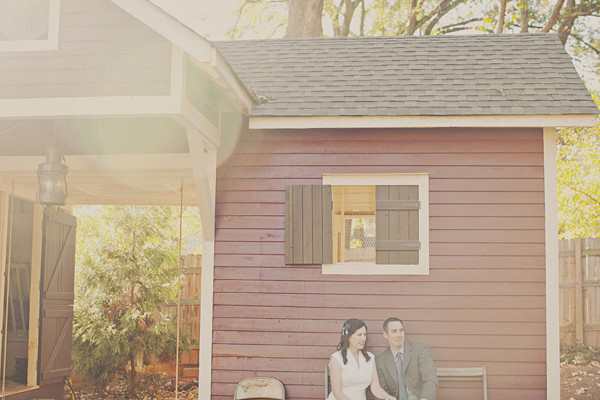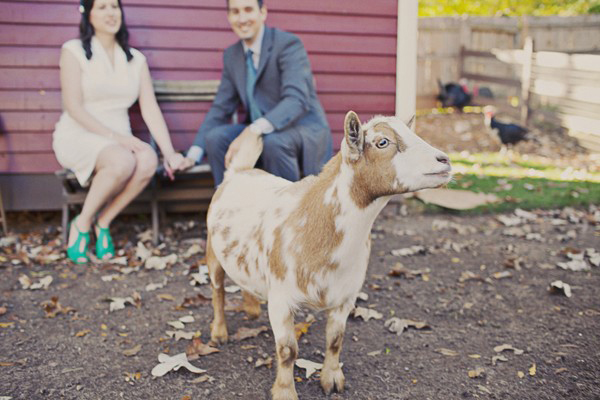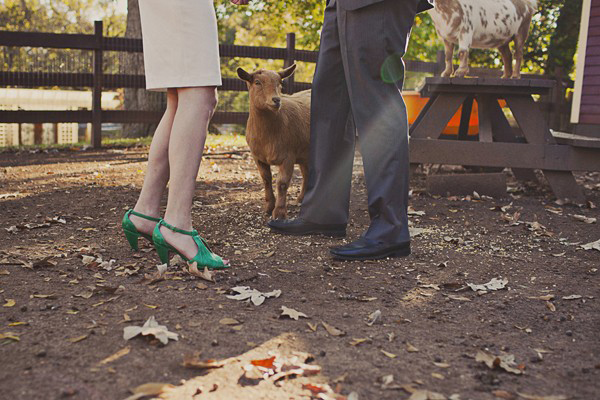 Was it difficult to pare down the guest list?
The guest list and invitation process was very difficult. Our original list only included immediate family and very close friends but eventually, we expanded it to include aunts and uncles (but no cousins). Since most of my extended family lives outside of the United States and I knew it would be difficult for some of them to attend, I also included a few close family friends that were like stand-in aunts and uncles when I was growing up.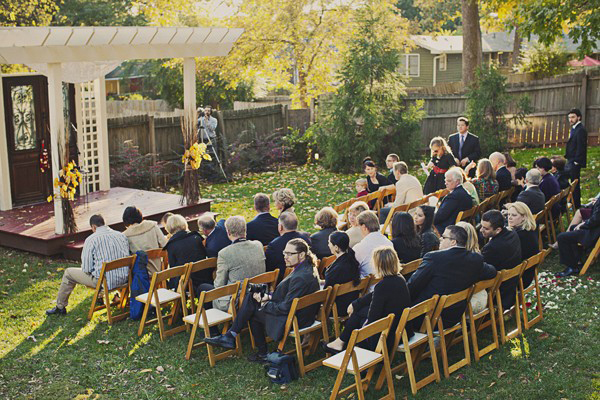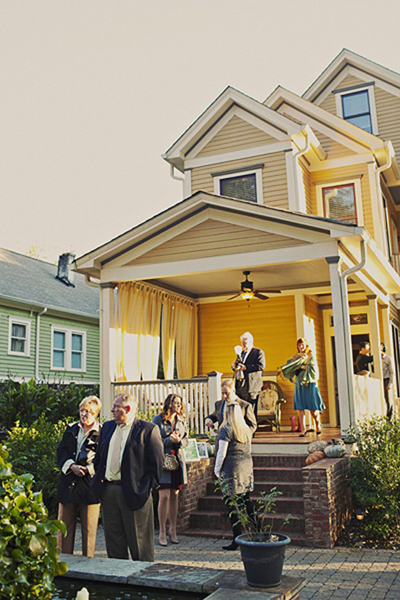 Did you have any 'issues' with the small guest list from friends and family? If so, how did you address them?
Our families certainly expressed their concern with the exclusion of certain family members and friends and we did make some concessions but ultimately, we had to draw a line in the sand (and since we were paying for everything ourselves, we weren't beholden to any financial "stakeholders"). Instead of having a traditional rehearsal dinner, we held an "open house" party at our house the night before the wedding and we invited a wider circle of friends and family to that event so that they could celebrate with us too.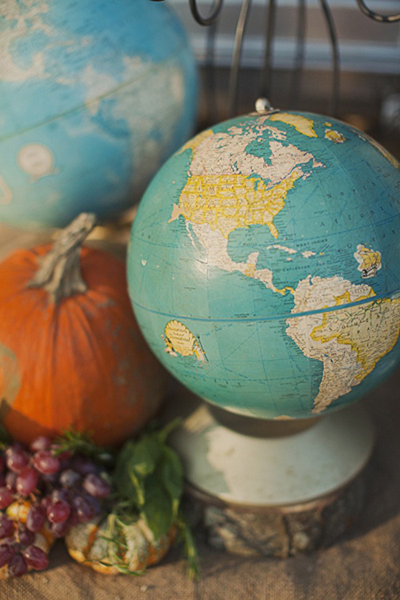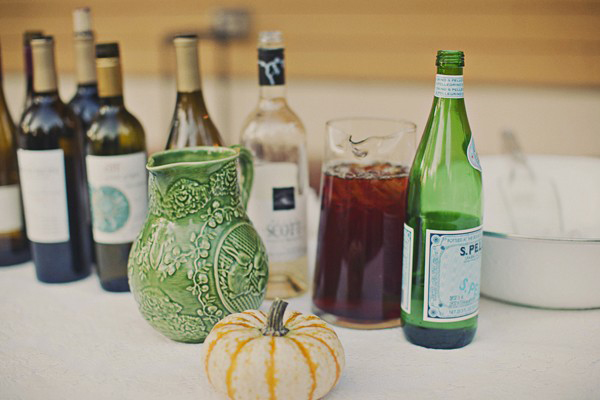 What were the highlights of the ceremony?
Although the funniest part of the ceremony was when the turkeys started making gobbling sounds in the background, our favorite part was during the exchange of flower garlands. Since we were going to Thailand for our honeymoon, we decided to incorporate this Thai custom in our ceremony because the symbolism was so beautiful.  While wedding rings demonstrate that love is meant to be eternal, solid and concrete, and never-ending, like a circle, the giving of flowers symbolizes the fragrance of marriage and the beauty of life itself. And because flowers are delicate, they are also apt reminders of the fragility of life.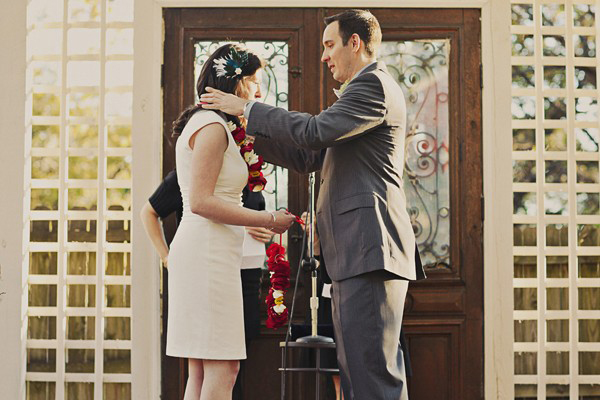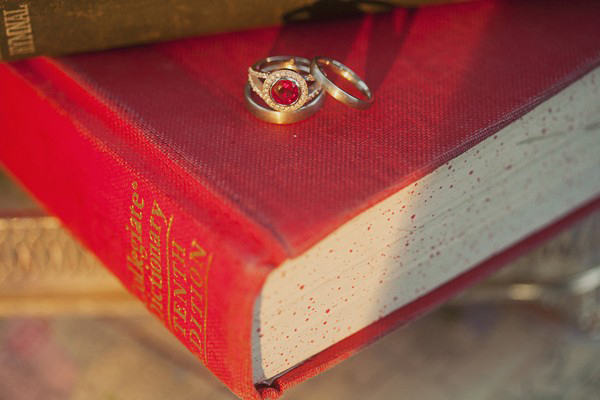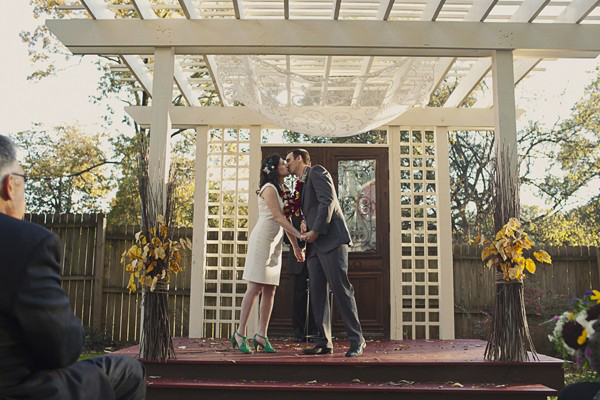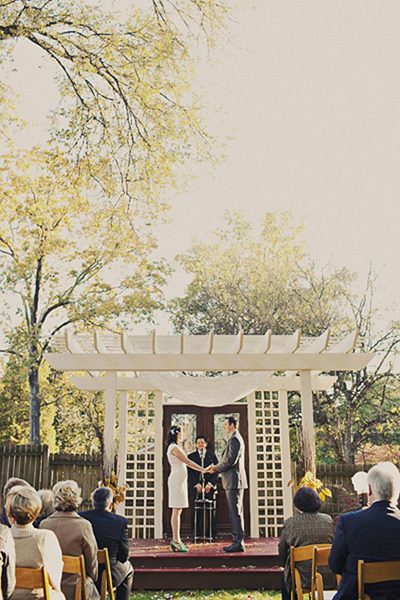 What was the best thing about having an intimate wedding?
Overall, I can't say that the planning process was perfect. There were certainly a LOT of arguments especially between me and my mother. "You're wearing GREEN SHOES!? People don't do that.", "You can't wear a short dress!", "Ukelele music?! What?! You're having a redneck wedding!" are just a few of the things I had to hear. But in the end, the wedding was truly beautiful and it was all worth it.  The day itself was so low-key and beautiful. We realized early that day that we might never again have all of our closest friends and family together in one space and we were so overwhelmed by the rays of LOVE that were beaming from the faces and hearts of our guests.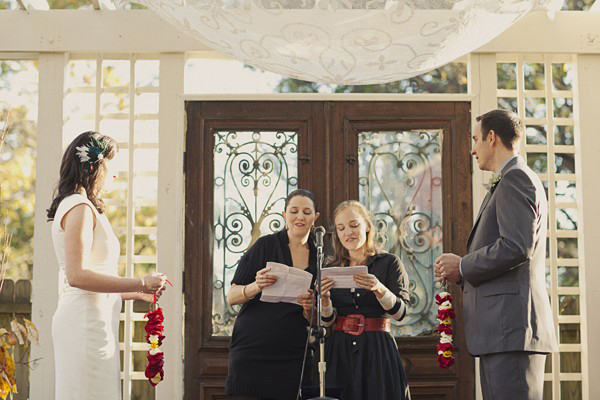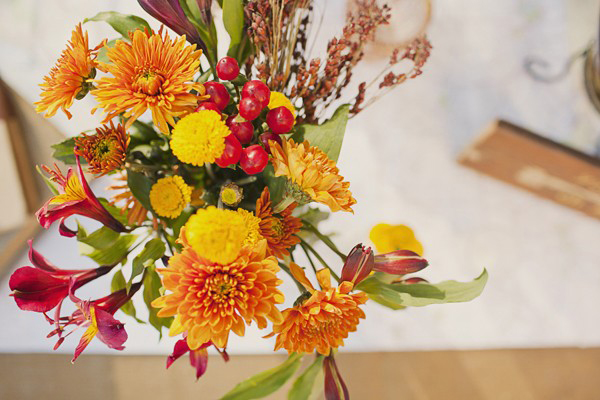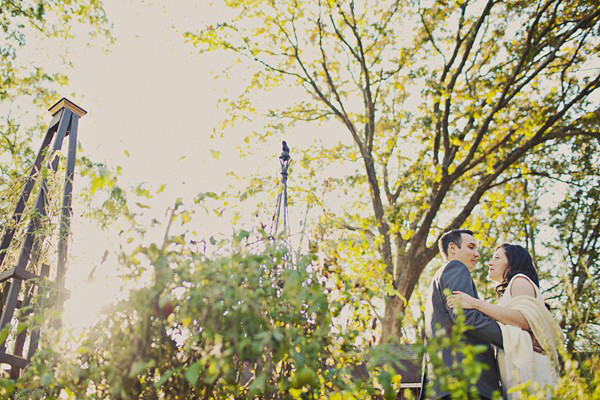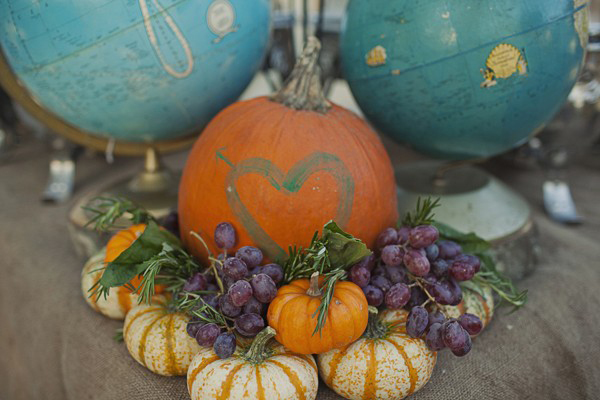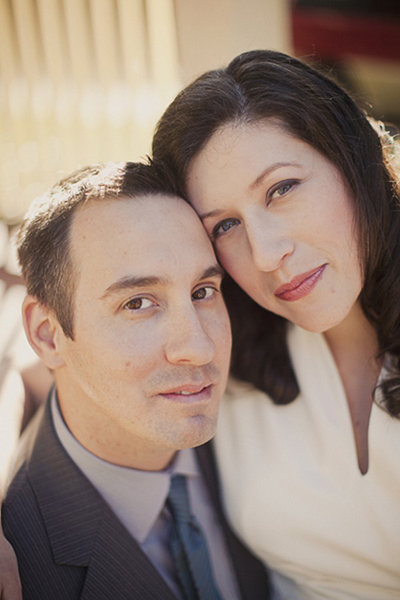 What advice do you have for couples who are considering an intimate wedding?
Stay true to your vision and goals for your wedding day and don't get caught up in what other people or society tell you that you "should" want. If you want goats and ukuleles at your wedding like we did, then go for it!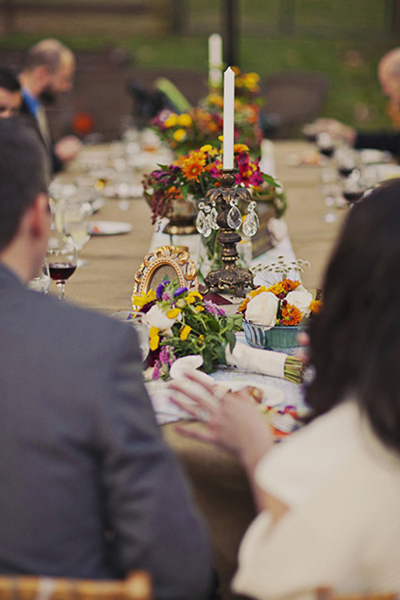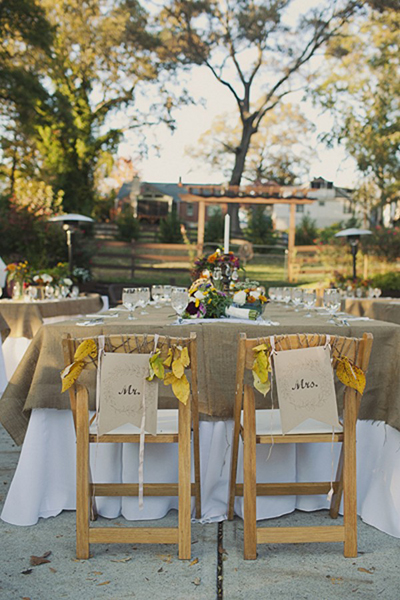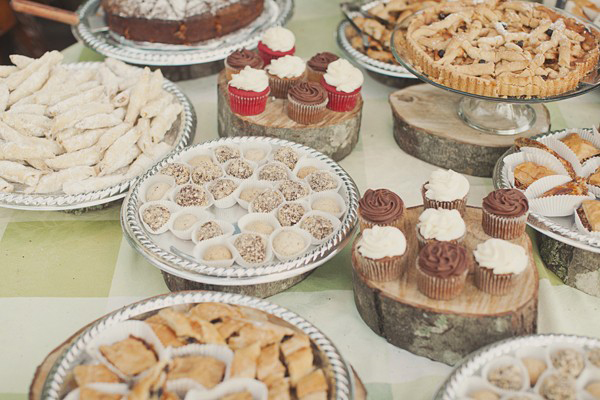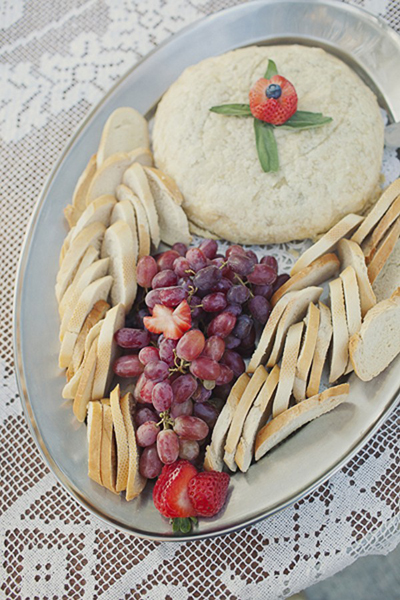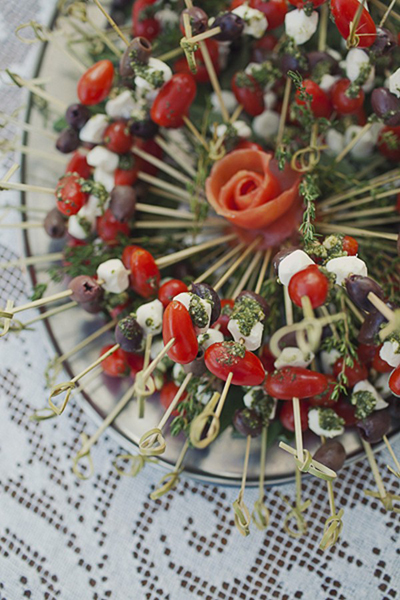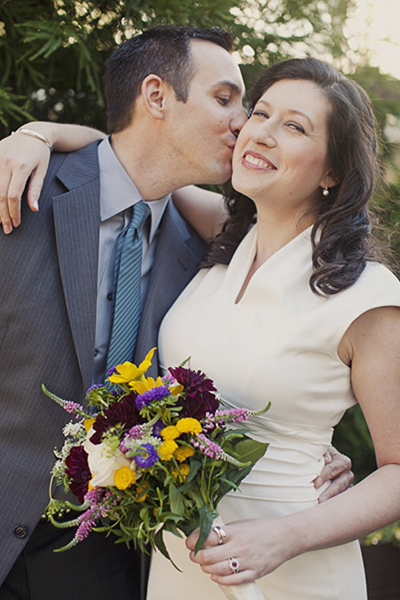 Vendors:
"Day of" coordination and decor : Table 6 Productions
Catering: Figs & Honey Catering
Photographer: Heidi Geldhauser at Our Labor of Love
Wedding Venue: Social Goat Bed and Breakfast